With some of England's finest countryside, adventure activities and great local cuisine, there are plenty of amazing days out in Worcestershire.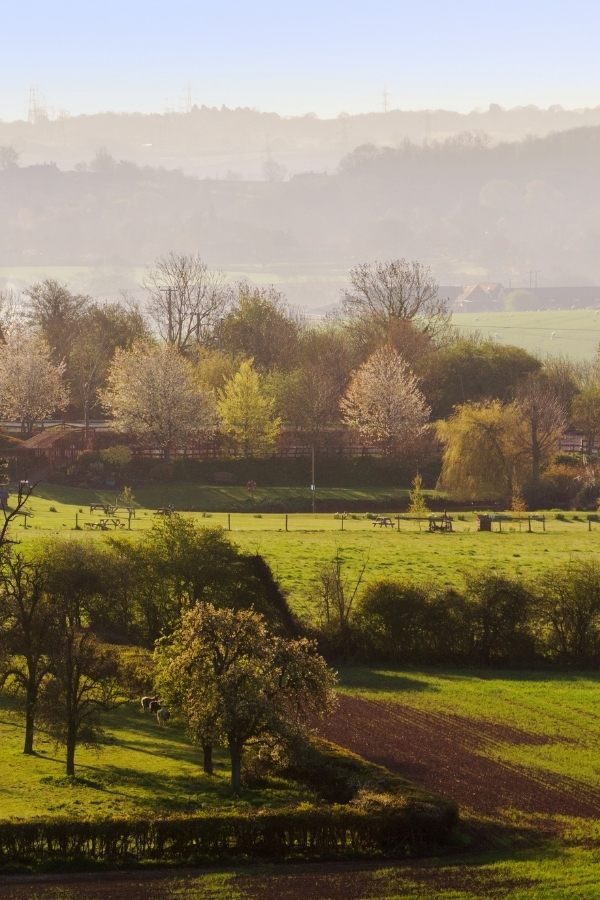 Looking for inspiration for some great family days out? We've got you covered!
The birthplace of the world-famous Worcestershire sauce and Cadbury chocolate and the inspiration for the Shire in J.R.R. Tolkien's Lord of the Rings, Worcestershire boasts idyllic scenery, picturesque market towns and lots of fun outdoor activities. For families, there are plenty of great options, including steam train rides and trips to safari parks.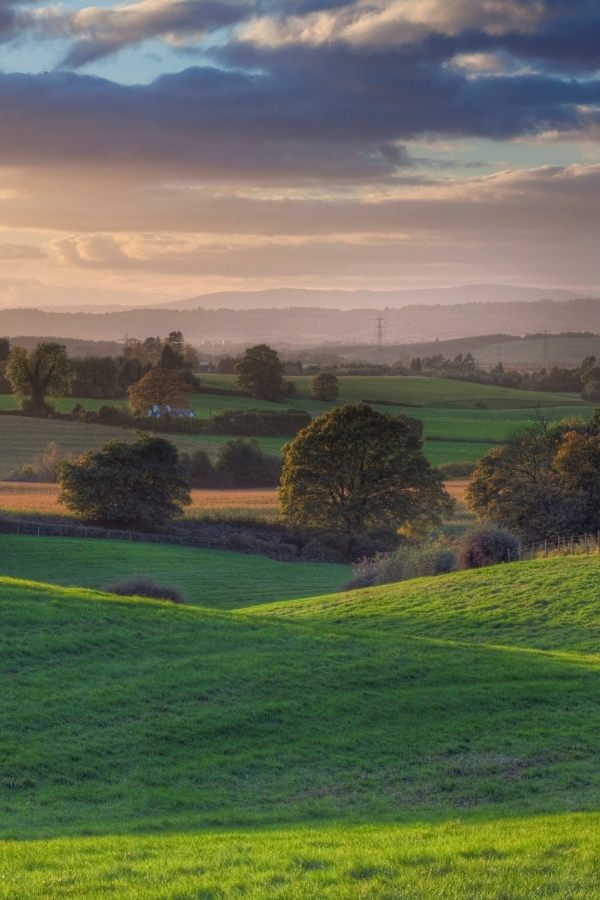 For adults, there are lot of trails that take you through stunning English countryside, as well as lots of historic spots to enjoy. It's a popular region with foodies too, with plenty of local foods to sample.
Whether you're looking for that perfect weekend getaway or a fun family trip, these days out in Worcestershire make for an unforgettable experience.
---
Where is Worcestershire?
Located in the very heart of England, Worcestershire is easily accessible from Birmingham, Worcester, and Hereford. Bordering the West Midlands, Gloucestershire, Shropshire, and the Cotswolds, Worcestershire can be reached by train or car.
We'd recommend driving to Worcestershire so that you explore rural areas and reach attractions such as the West Midland Safari Park.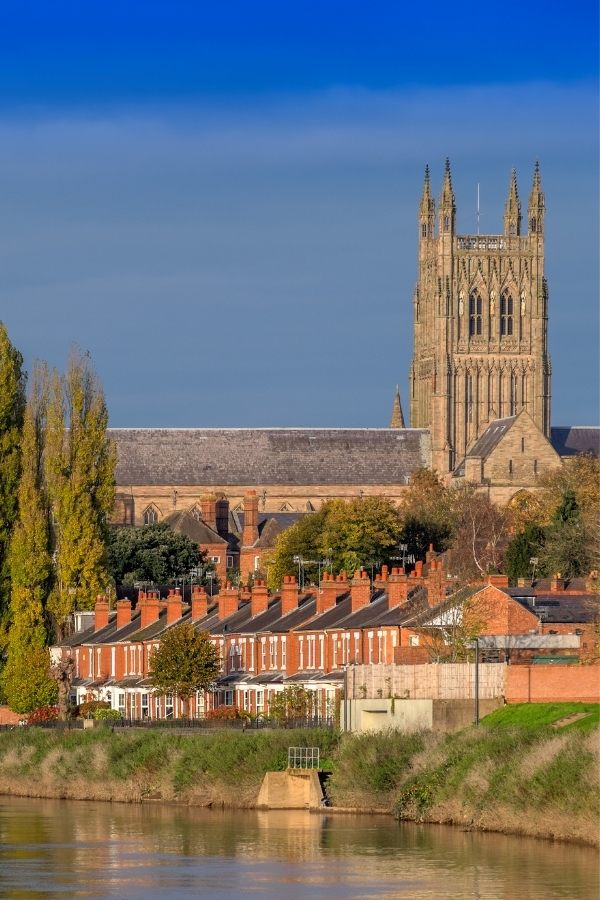 ---
7 Amazing Days Out in Worcestershire
Visit the city of Worcester
If you're looking for ideas for fun days out in Worcestershire, look no further than Worcester. Kick off your day with a leisurely stroll down Friar Street with its iconic half-timbered houses. Then, pay a visit to the Tudor House Museum, once an eighteen-century tavern turned Victorian coffee house owned by Richard Cadbury (founder of the world-famous chocolate brand!)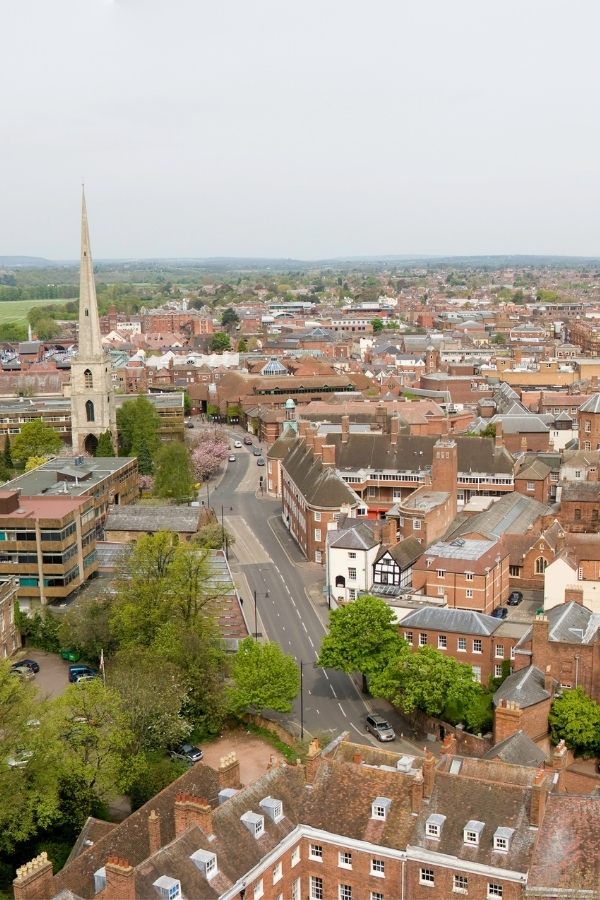 Feeling peckish? Grab some lunch at Friar Street Kitchen which serves locally sourced, fresh British food. The steaks are popular, but the restaurant also has mouth-watering vegetarian and vegan meal options on the menu.
A trip to Worcester Cathedral is one of the most popular things to do in Worcestershire. Built in the 11th century, this English Medieval church boasts Romanesque and Gothic architecture, and is regarded as one of England's most beautiful cathedrals. After you've been inside, head to nearby College Green park for some of the best photo opportunities of the cathedral.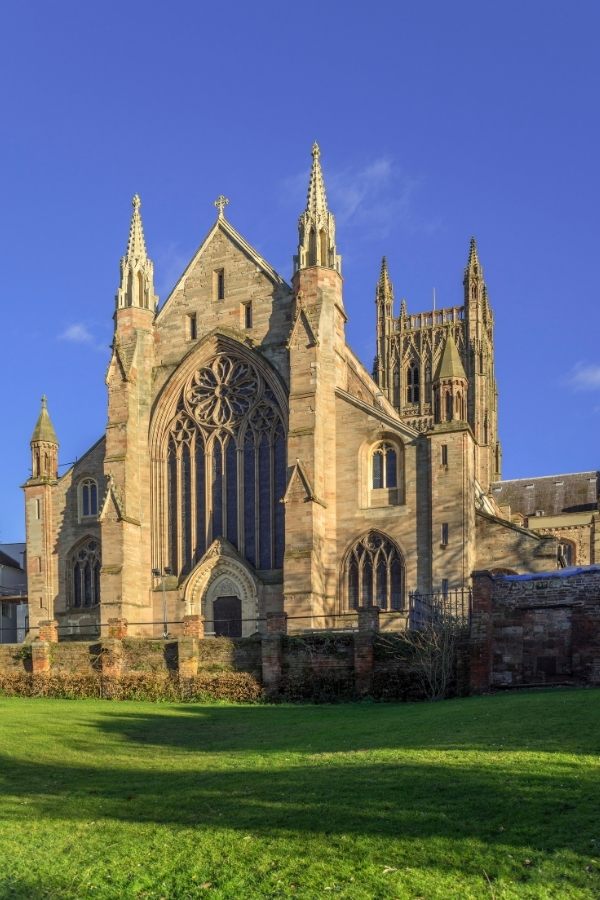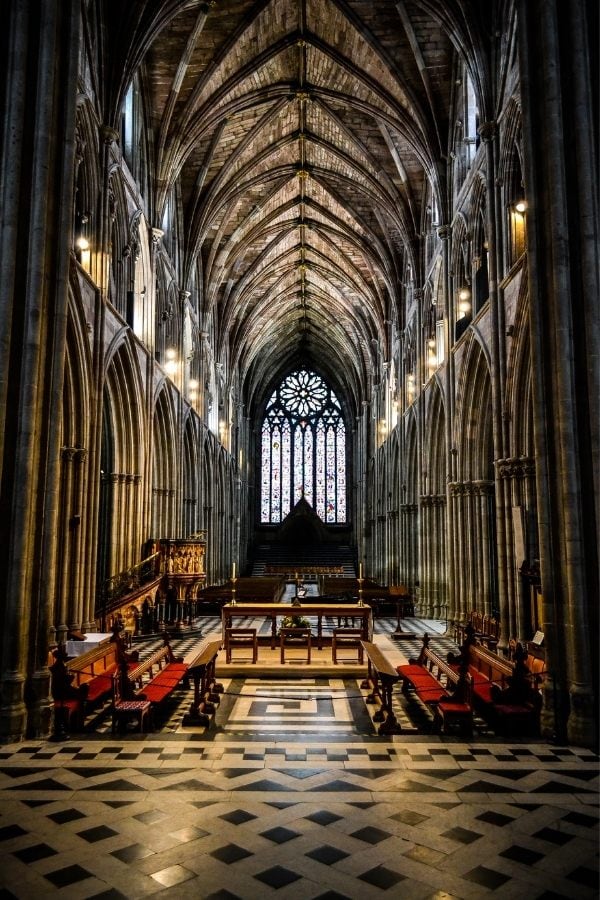 If you're looking for somewhere to take the kids, head to Gheluvelt Park in Worcester. With duck ponds, a large children's play area, a tranquil lake, kids' splash pad, and beautiful fountains, it's one of the most popular places for family days out in Worcestershire.
Escape to the Malvern Hills
Marking the divide between Herefordshire and Worcestershire, the Malvern Hills offer some of the most picturesque countryside in England. With spectacular views of the Severn Valley below, the Malvern Hills are home to several hiking trails which spread across the ridgeline of the hills.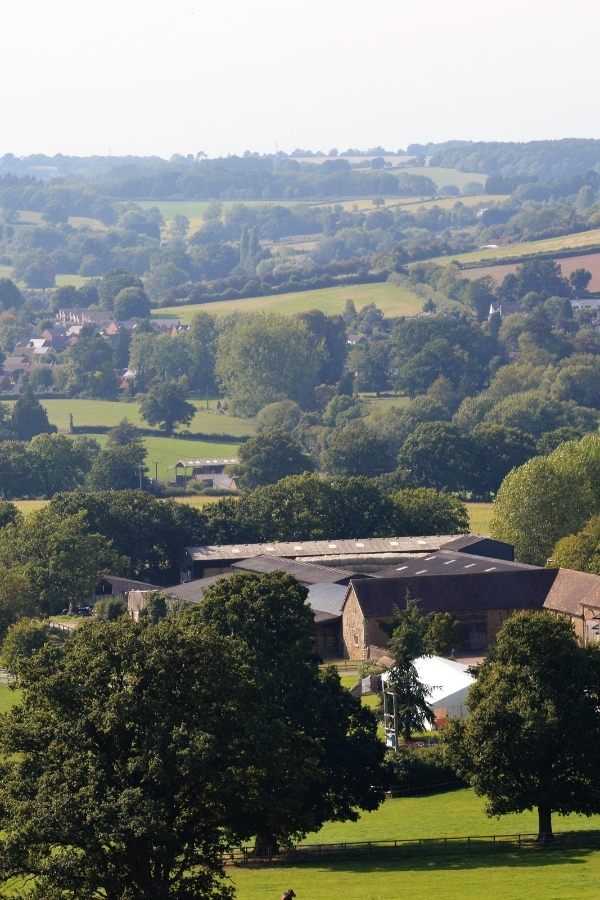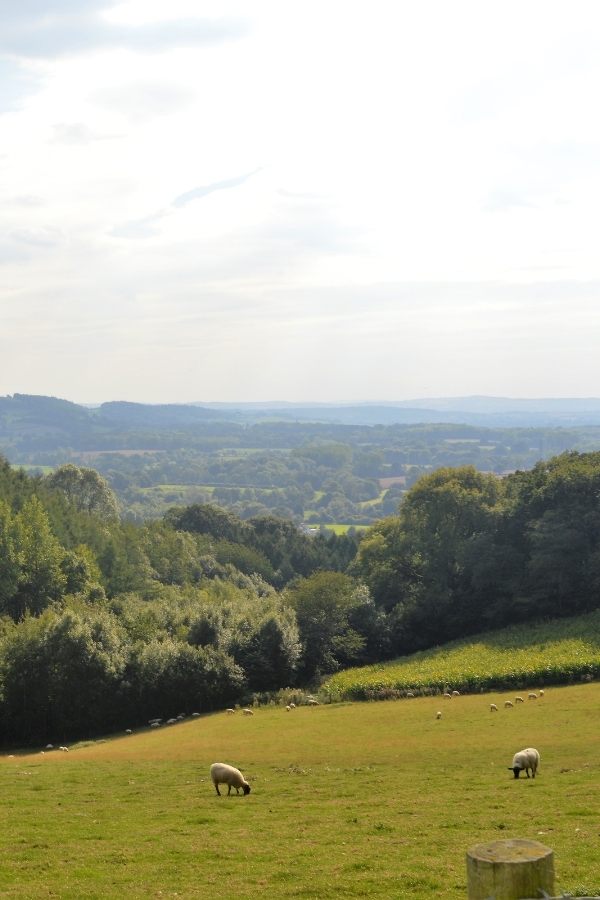 There are forest walks too, ideal for those seeking some solitude and quiet. Alternatively, hop on two wheels and cycle through the region – just be prepared for some steep climbs! It's also a great area for horse riding, with a few local schools offering options.
If you're looking for country days out in Worcestershire, a trip to the Malvern Hills ticks all the boxes.
Take a trip to Hartlebury Castle
If you're looking for ideas for active days out in Worcestershire, a visit to Hartlebury Castle is a great addition to your itinerary. Dating back to the 9th century, Hartlebury Castle was home to England's bishops until 2007.


Featuring a stunning manor house, beautiful grounds, a museum, and a café, Hartlebury Castle is a great destination for a day of exploring.
Walk on the wild side at West Midland Safari Park
Located just outside of Kidderminster, West Midland Safari Park is one of the most popular days out in Worcestershire. It's the perfect place to spend a whole day wildlife spotting and enjoying the park's themed areas.
There are a few ways to explore. You can either book a two-hour safari drive-through at the visitor centre, or explore in your own vehicle. Spot elephants, giraffes, lions, and zebras as you motor along the trails.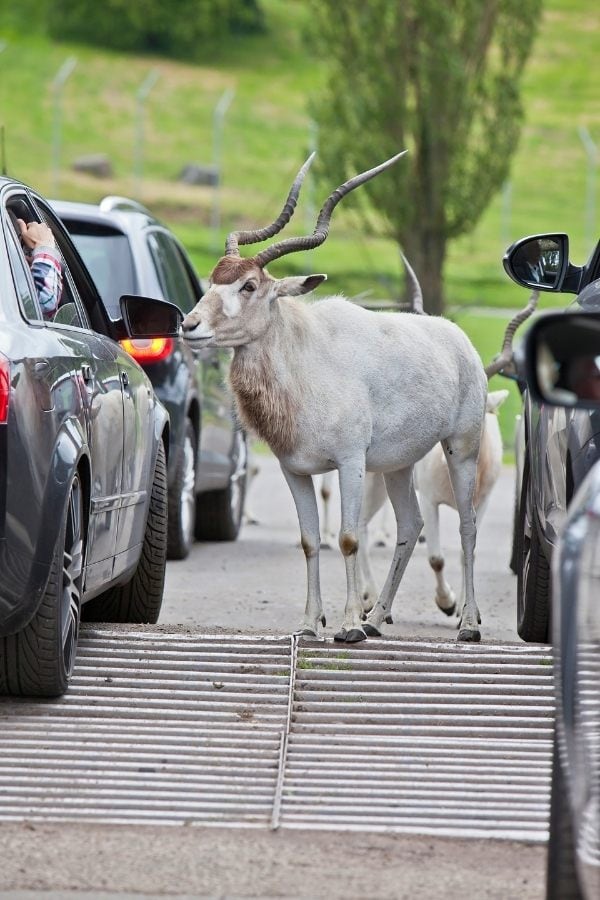 After seeing the impressive creatures, head to the Adventure Theme Park, which features a mix of rollercoasters, rides and arcades. For more adventurous kids, there are options including the Dino Dig where kids can play palaeontologists and the Ice Age Park with life-size statues of woolly mammoths and sabretooth tigers.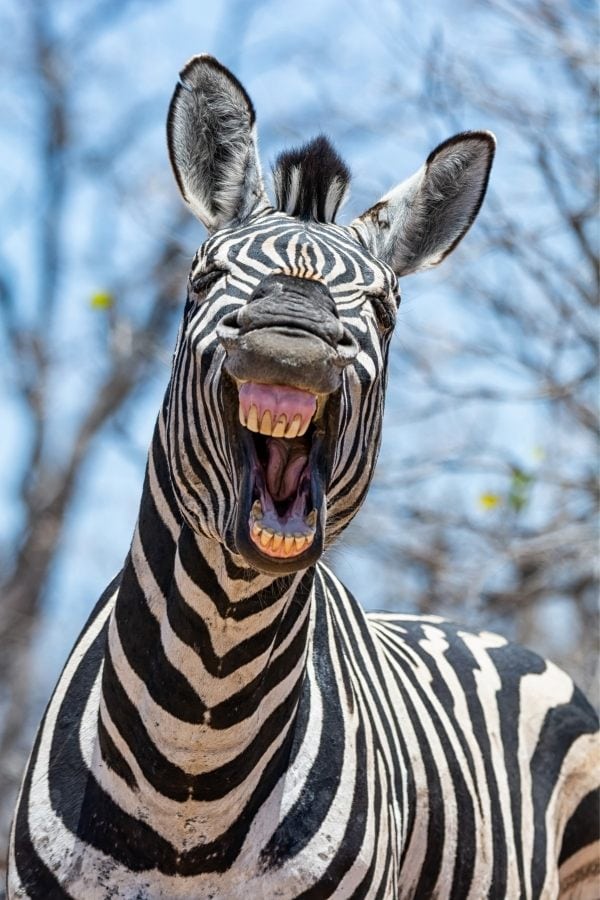 If you want to make more than a day of it, there are options to stay overnight in characterful safari lodges – just imagine waking up to the roars of the lions nearby!
Take a trip on the Severn Valley Railway
Connecting Kidderminster, Bewdley, and Bridgnorth, the Severn Valley Railway offers an exciting adventure through some of Worcestershire's most scenic areas. Mostly hauled by steam engines, the trains operate on a hop-on, hop-off basis allowing you to explore the colourful market towns along the route.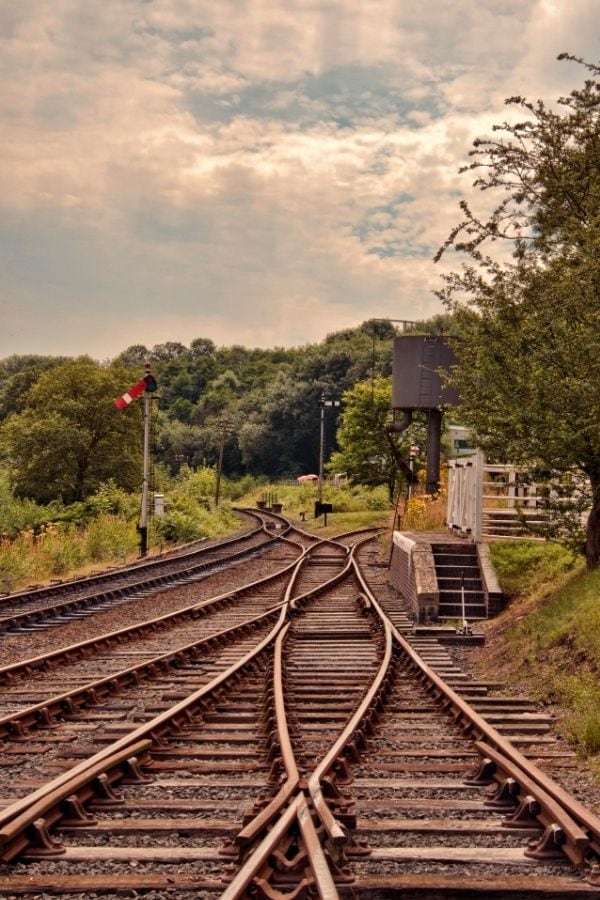 The Severn Valley Railway is a heritage line which follows the gentle bends of the Severn River for sixteen scenic miles. It really is like taking a journey back through time. It's easily one of the best things to do in Worcestershire, and an experience the whole family will enjoy.
Visit Bordesley Abbey
Located in Redditch, Bordesley Abbey and Needle Mill is a fantastic destination for those looking to learn more about Worcestershire's history and heritage. The Abbey used to be inhabited by medieval Cistercian monks, meanwhile the Needle Mill harks back to more recent times when Worcestershire was the Victorian capital of needle-making.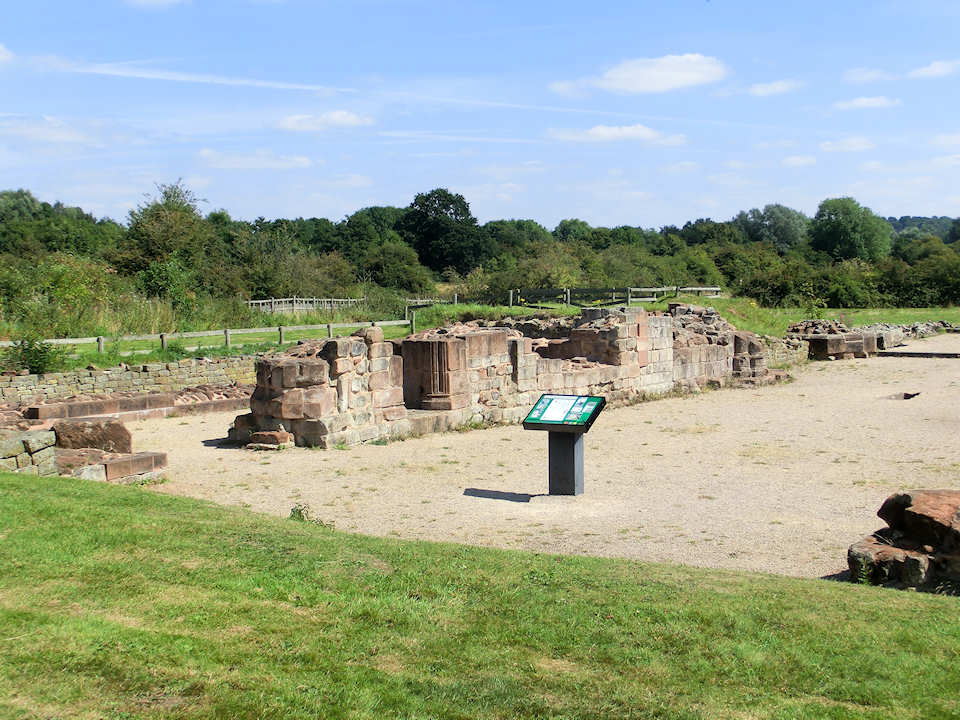 The visitor centre is housed inside a converted 16th-century barn. Once there, you can book onto an interactive tour, enjoy a rest in the café, or pickup some souvenirs in the gift shop. If you're looking for days out in Worcestershire with an historic theme, this is a great option.
Get up close to the history at the Almonry Museum
Another historic Worcestershire site, the Almonry Museum is situated in a 14th-century half-timbered building that once housed a Benedictine Abbey. Featuring a spacious museum explaining Worcestershire's history from prehistoric to modern times, a trip here has plenty for all the family.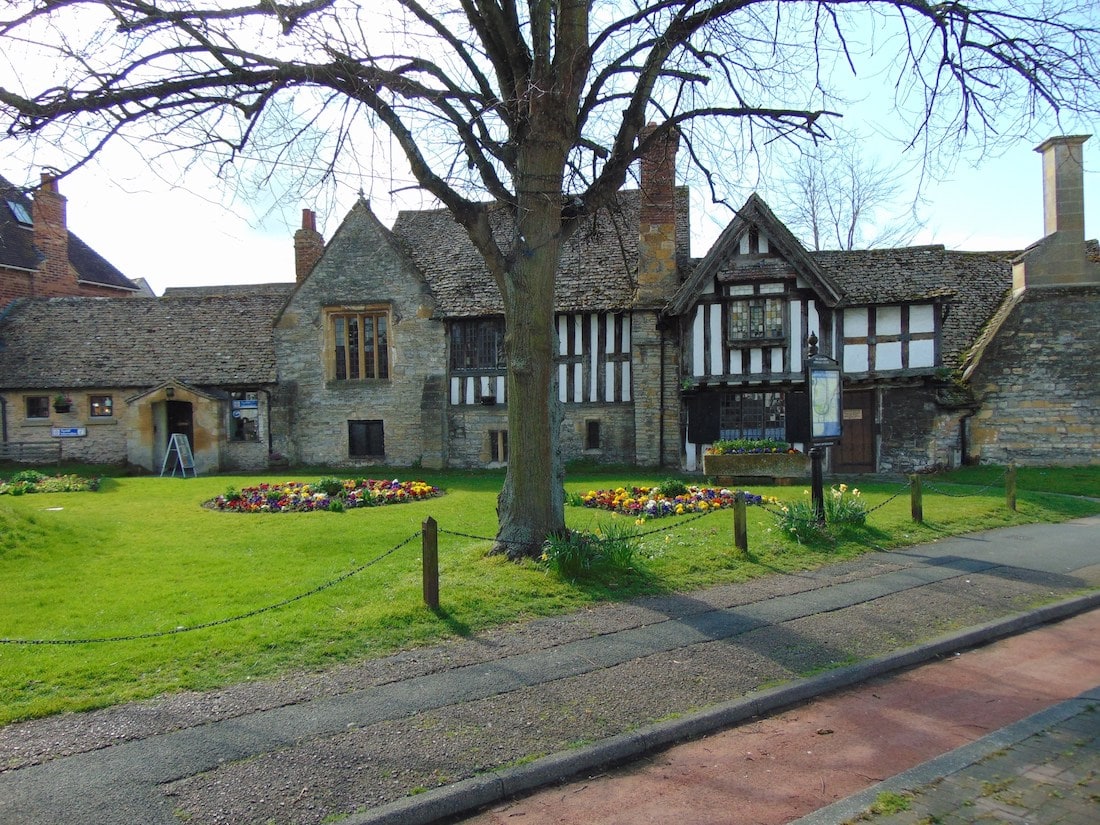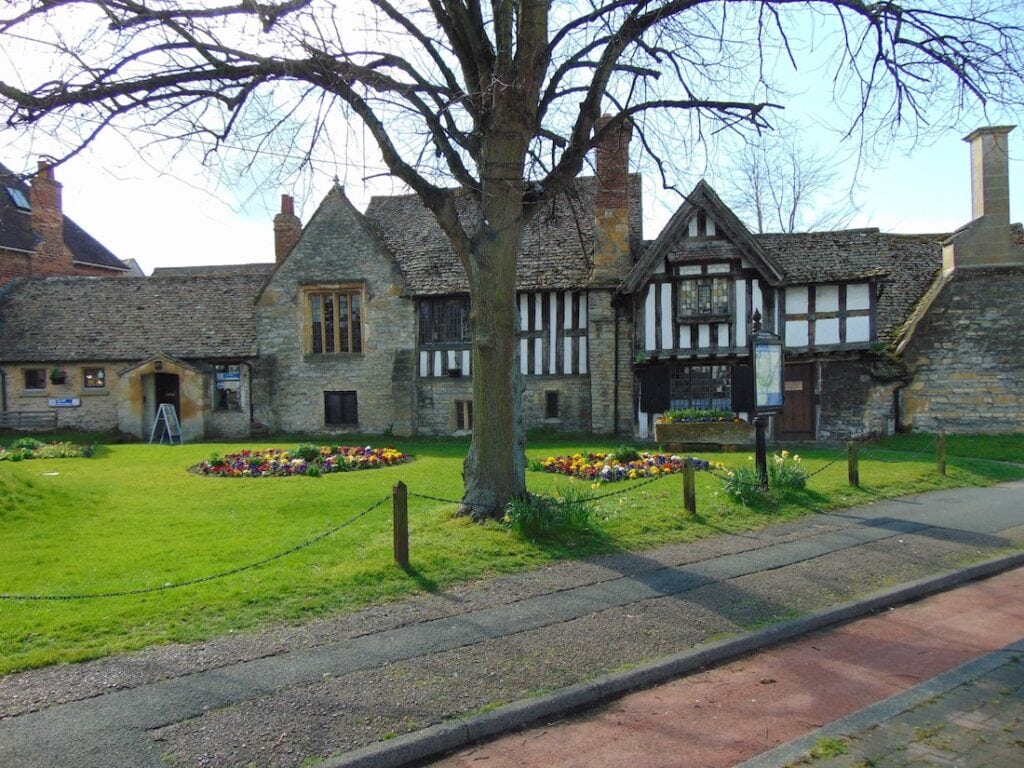 There are trails and puzzles to keep kids occupied while the adults delve into the history of the old abbey.
---
Where to Stay in Worcestershire
If you're looking for an iconic place to stay in Worcestershire, Hogarths Stone Manor is the perfect place. A luxurious hotel situated in 25 acres of beautifully landscaped gardens, this smart hotel offers fine dining, a guest lounge with log fire, and a walled garden featuring a beautiful fountain.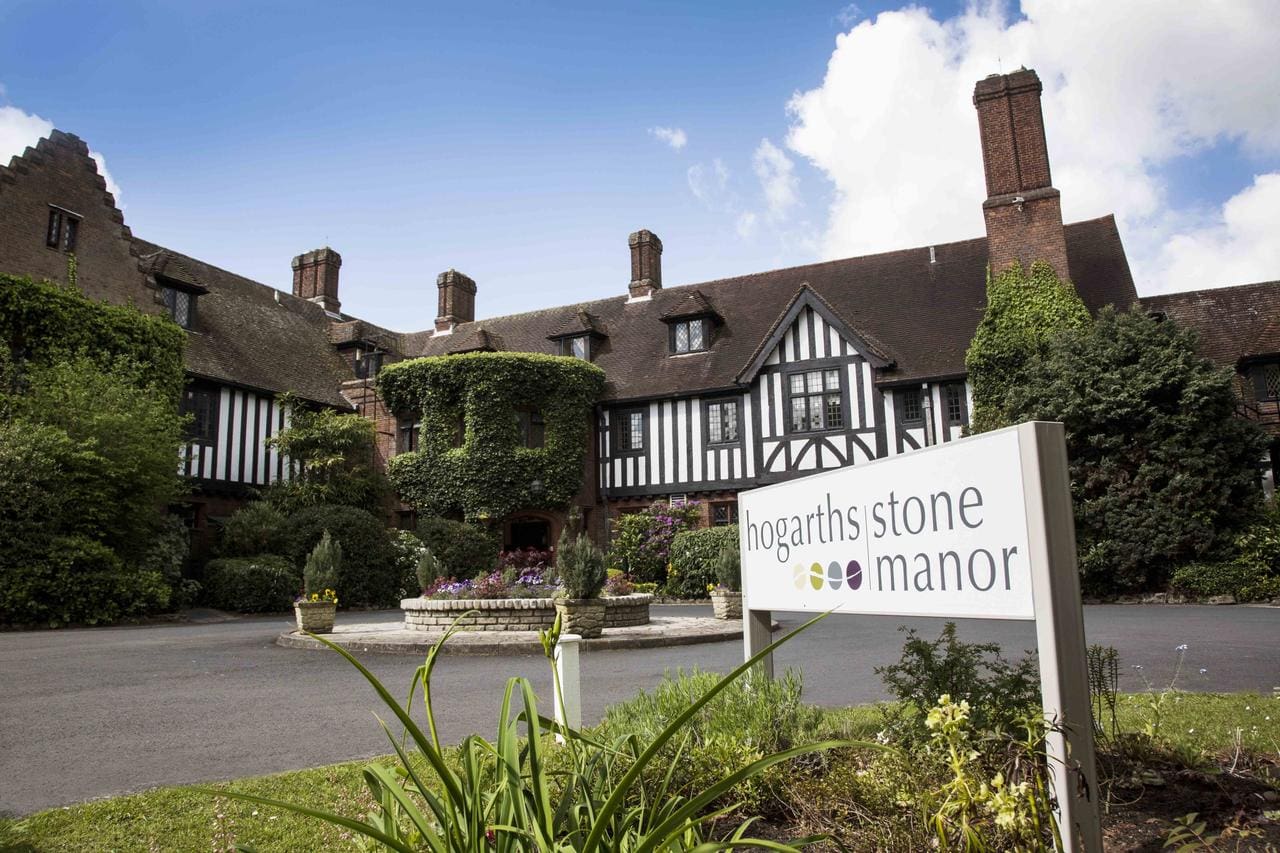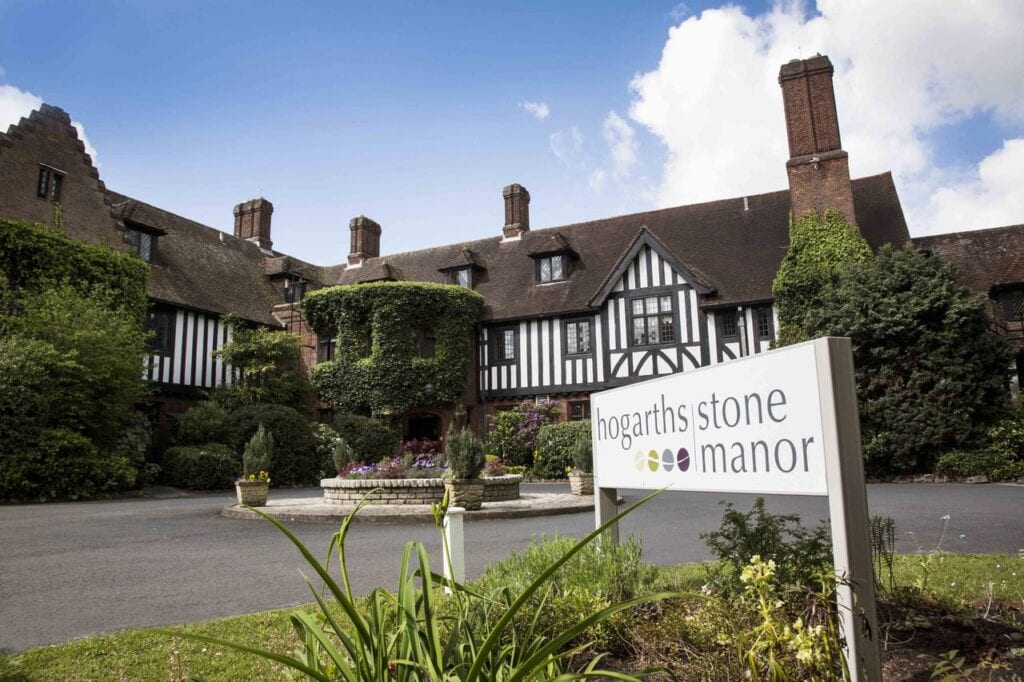 Ideal for couples and families, Hogarths Stone Manor is located close to West Midland Safari Park and the Seven Valley Railway, making it a perfect point to explore all of Worcestershire.
Check prices and availability at Hogarths Stone Manor here
Dating back over 300 years, Brockencote Hall is a traditional country house surrounded by parkland.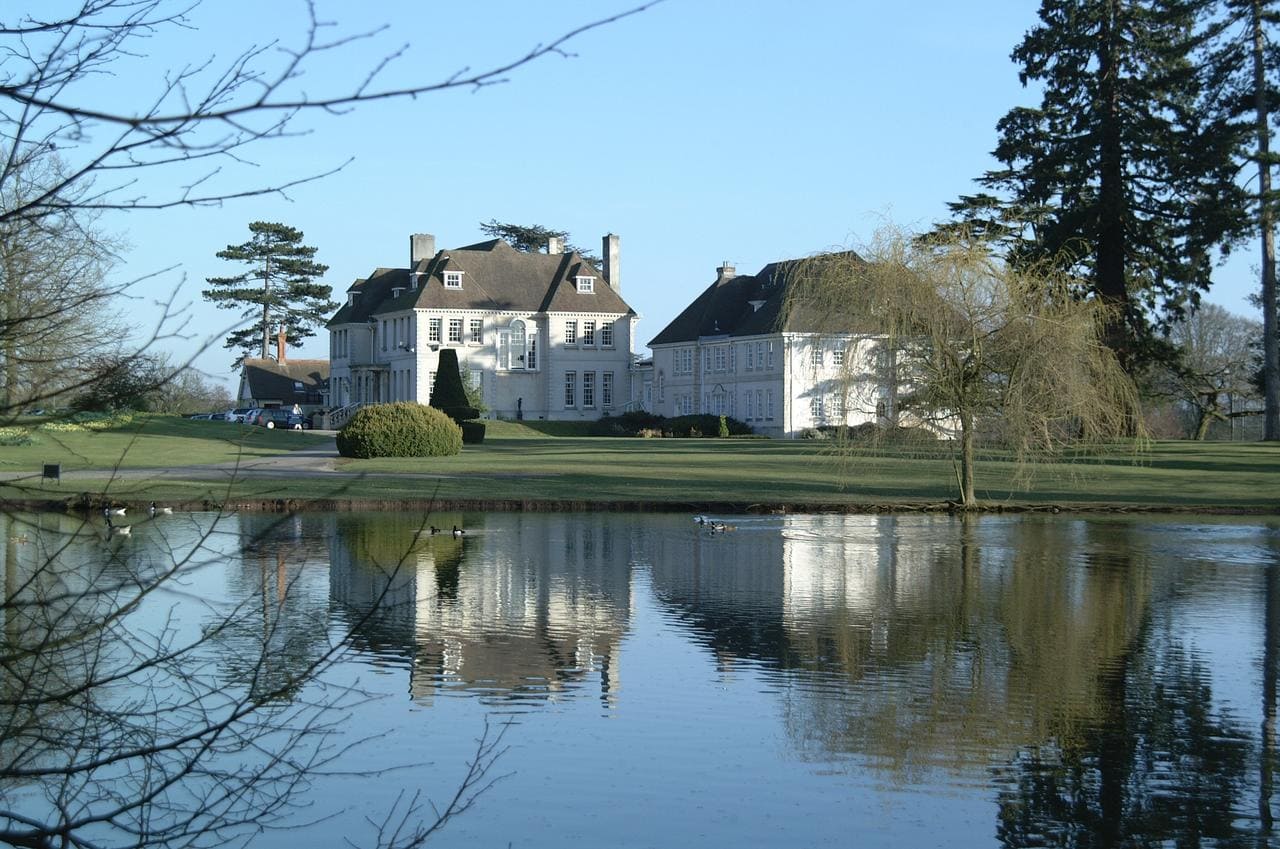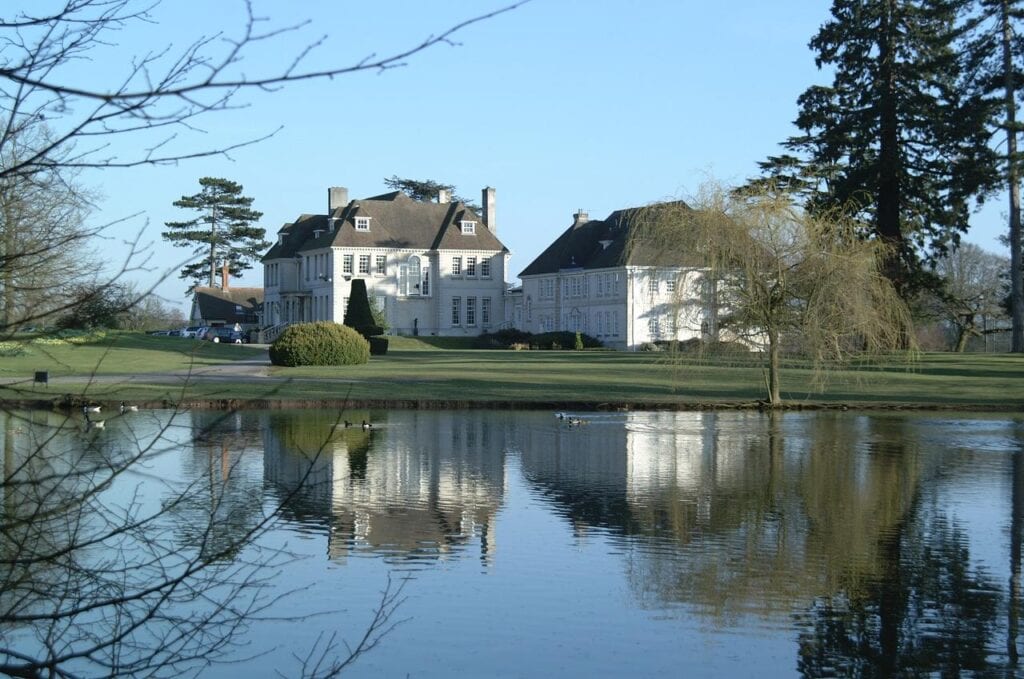 Easily accessible from Kidderminster, it's home to an excellent French restaurant, making a fantastic destination to unwind and relax after your busy days out in Worcestershire!
Check prices and availability at Brockencote Hall here
Located near the West Midlands Safari Park, Steppe Farm Glamping Pod offers quirky accommodation for the more adventurous type of traveller.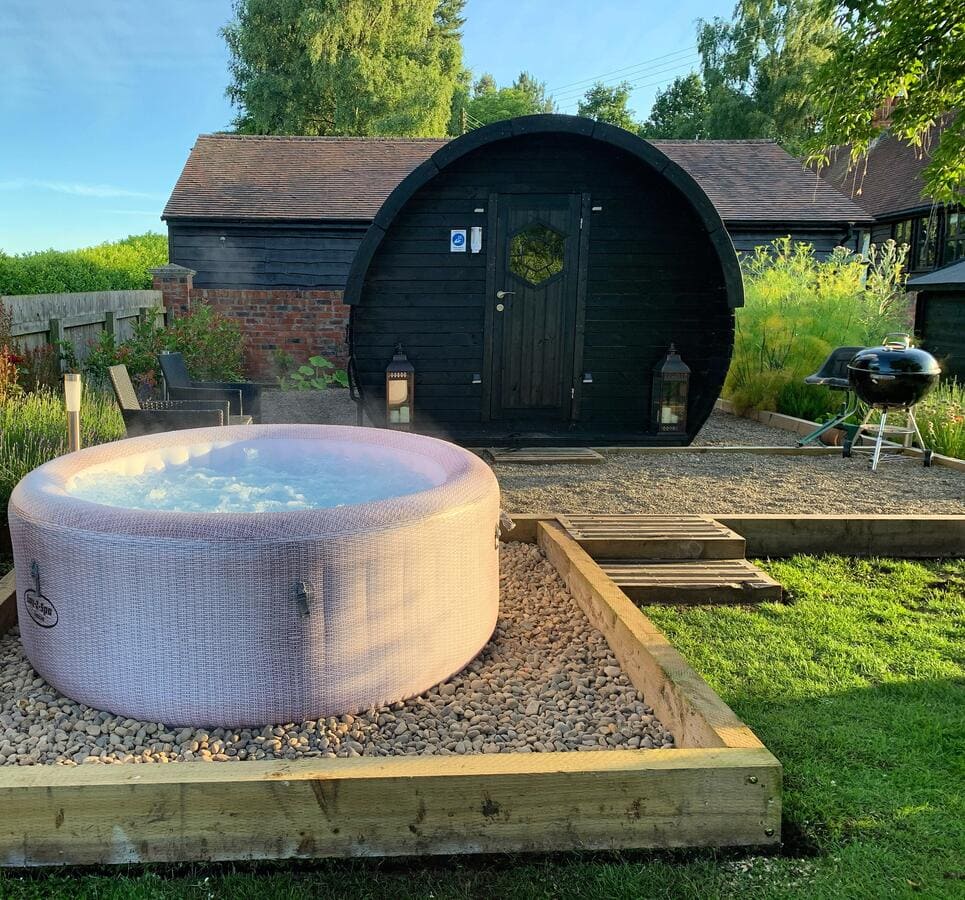 Featuring barbecue facilities and a hot tub, this glamping pod experience is really good fun! After several fun days out in Worcestershire, staying somewhere like this could be a great way to round off your trip.
Check prices and availability at Steppe Farm Glamping Pods here
---
I hope you've enjoyed this guide to the best days out in Worcestershire? Let us know what you decide to do on your trip.
Enjoyed this post? Pin it for later…