Looking for the best days out in Herefordshire? From visiting Eastnore Castle to discovering Puzzlewood, this is what to do in Herefordshire.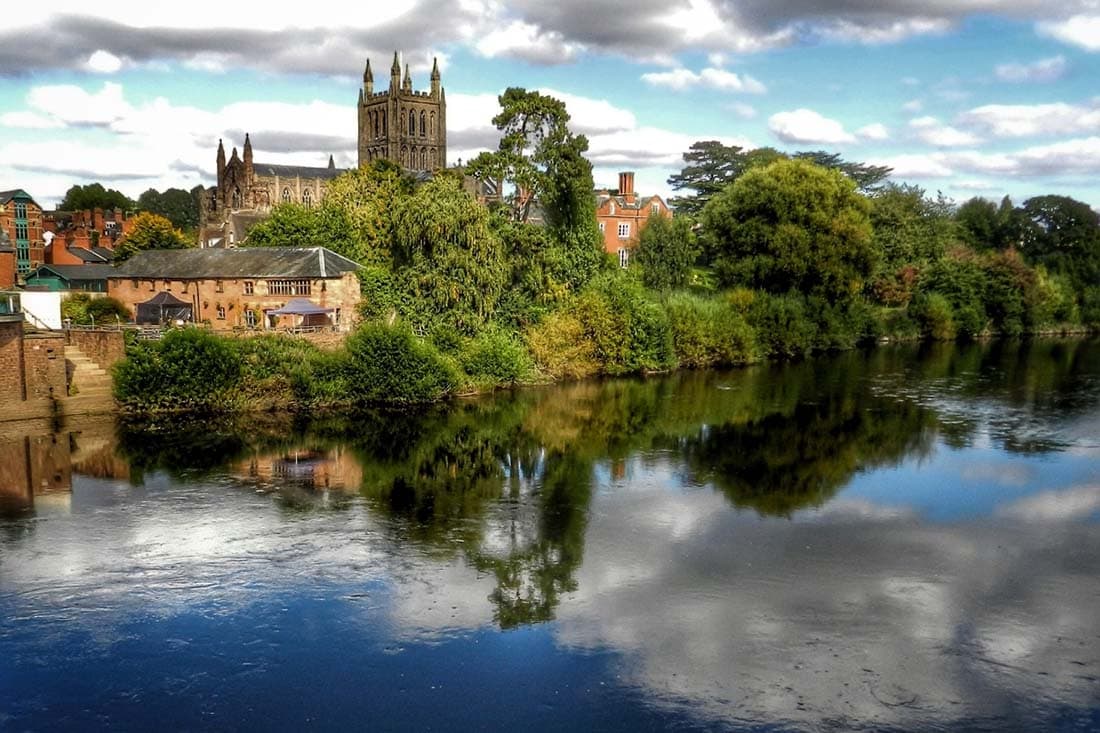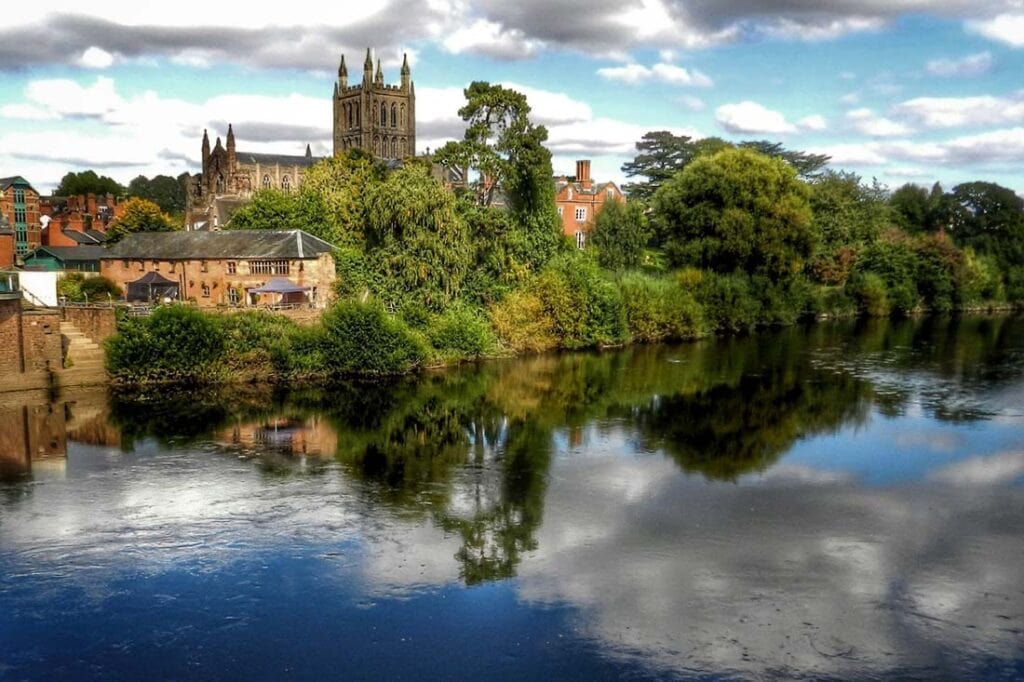 Herefordshire is an incredibly beautiful area, and in my opinion, severely underrated. This West Midlands county is tucked between the beautiful Breacon Beacons in Wales and the cosmopolitan city of Birmingham in the north east.
Whether you're holidaying as a family, a couple, or planning a solo adventure, there are so many different days out in Herefordshire to choose from.
From visiting ancient castles and cathedrals, forests filled with mystery and areas of outstanding natural beauty, to partaking in high paced adventures scaling mountains, or sipping locally grown and distilled boutique liquors, Herefordshire has it all.
The thing is, hardly anyone visits the nook of England. That means you'll have all that gorgeous countryside all to yourself. If you're looking for a place to get away from it all, Herefordshire has so much going for it.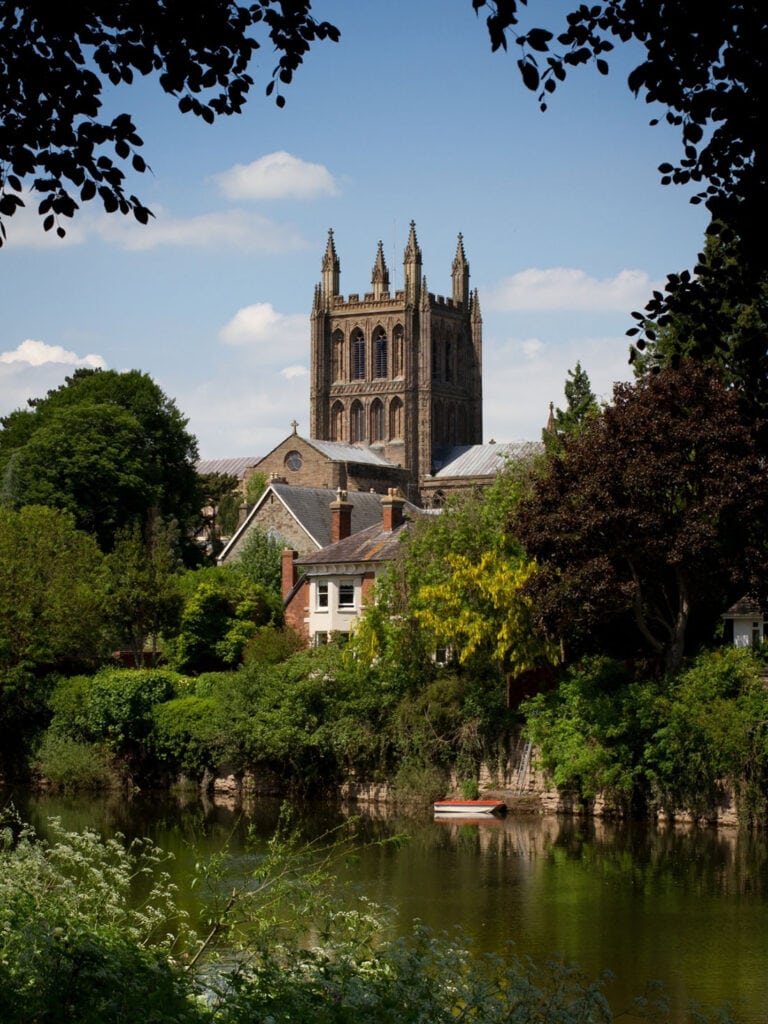 Also, there are things to do in Herefordshire for all ages.
For book lovers there is the world famous Hay Festival in May. Movie fans will delight themselves in spotting locations from mega productions such as Star Wars and Harry Potter. Meanwhile outdoor enthusiasts can embrace the raw natural splendour that is the Wye Valley.
There are just so many wonderful places to visit that it can be hard to narrow down what to do in Herefordshire. That's why I've created a list of my favourites for you.
If you're planning a trip to Herefordshire, hopefully this blog post will inspire you what to do.
If you're looking for a place to stay in Herefordshire, make sure you check out our blog post featuring some of the best AirBnbs!
---
Days out in Herefordshire
Hereford Cathedral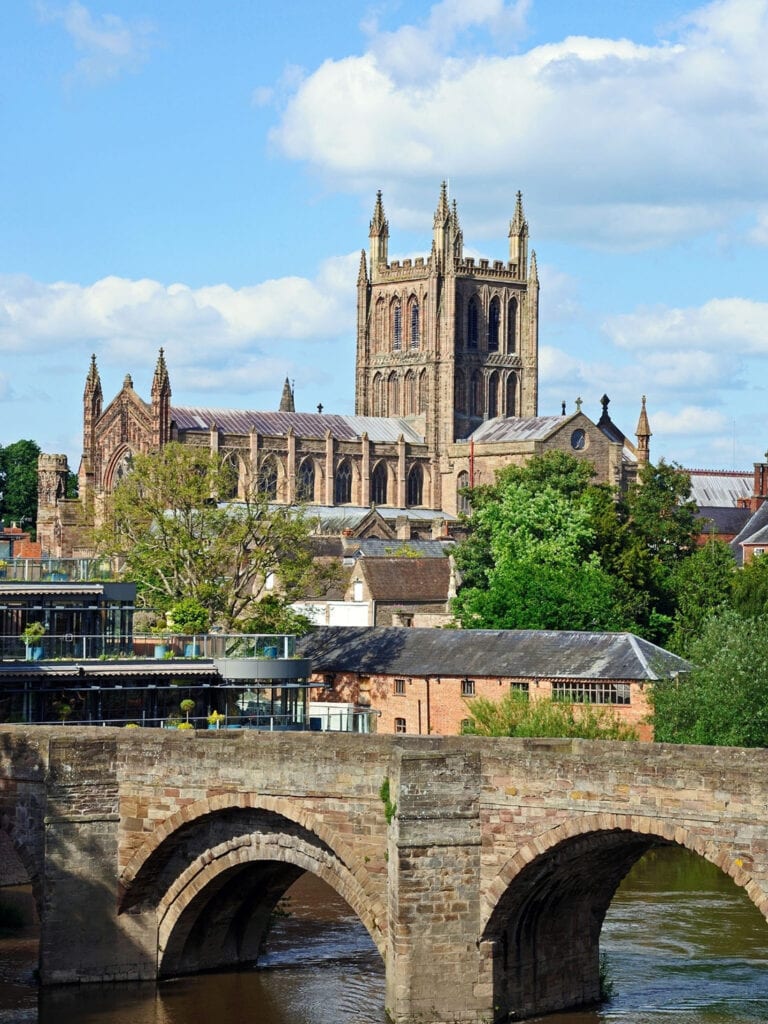 Situated in the heart of Hereford, this early Gothic style Cathedral has stood here for at least 1300 years! Inside you will find a library, a small crypt and Norman style columns with decorative work.
This cathedral is the resting place of St Thomas de Cantilupe (1275–1282). It is also the home of the Mappa Mundi, a world map painted on calf skin. It is believed to have been created in the 1300s, and gives incredible insight into world views at the time.
Reasonably priced tours (£5 per person) of the cathedral, gardens, and tower run regularly. For larger groups private tours can also be arranged. You can find out more about Hereford Cathedral here.
Chase Distillery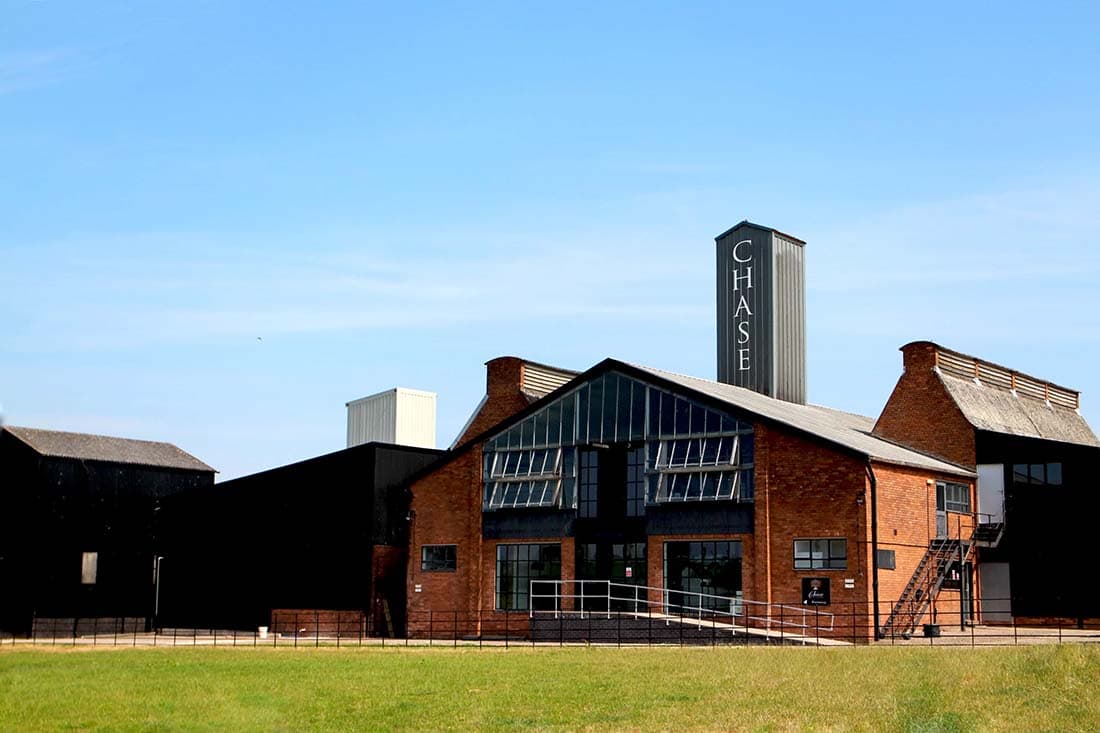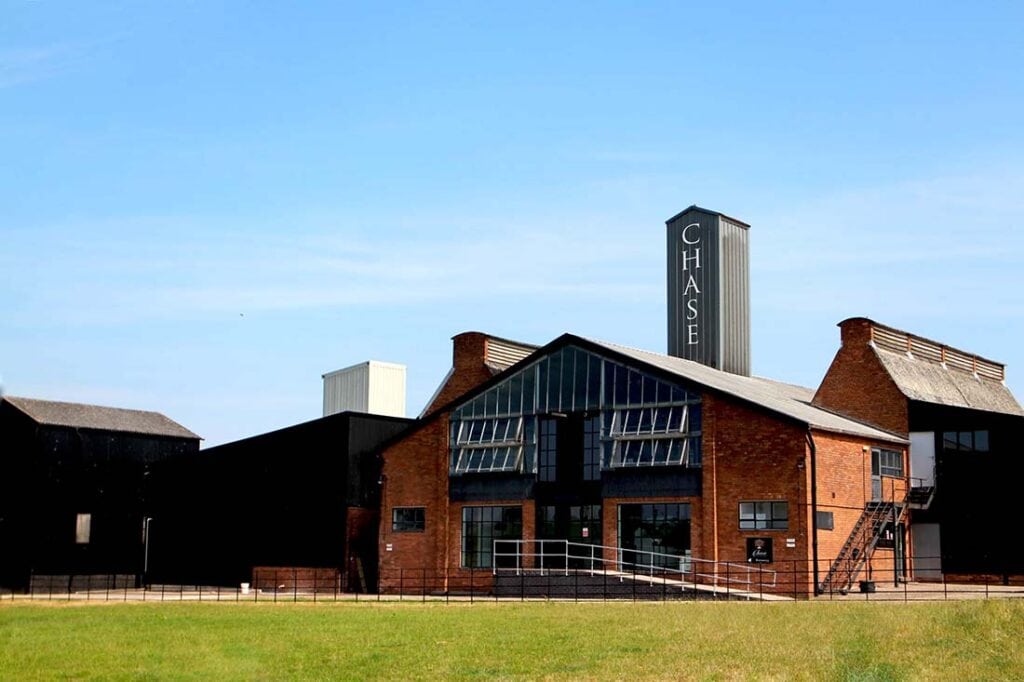 Set in the countryside just 6 miles from Hereford, Chase Distillery is a wonderful place to enjoy a sunny afternoon. Take a tour through the distillery, learn about traditional distilling methods, and of course, sample some of their fine spirits.
The thing I love about Chase Distillery is that they make their drinks from their own produce. How incredible is that? So if you're wondering what to do in Herefordshire to enjoy a truly local experience, look no further.
Don't forget to browse the gift shop and pick up one or two of your favourites, so you can bring the taste of holidays home with you. Their gin is particularly good.
Wye Valley Brewery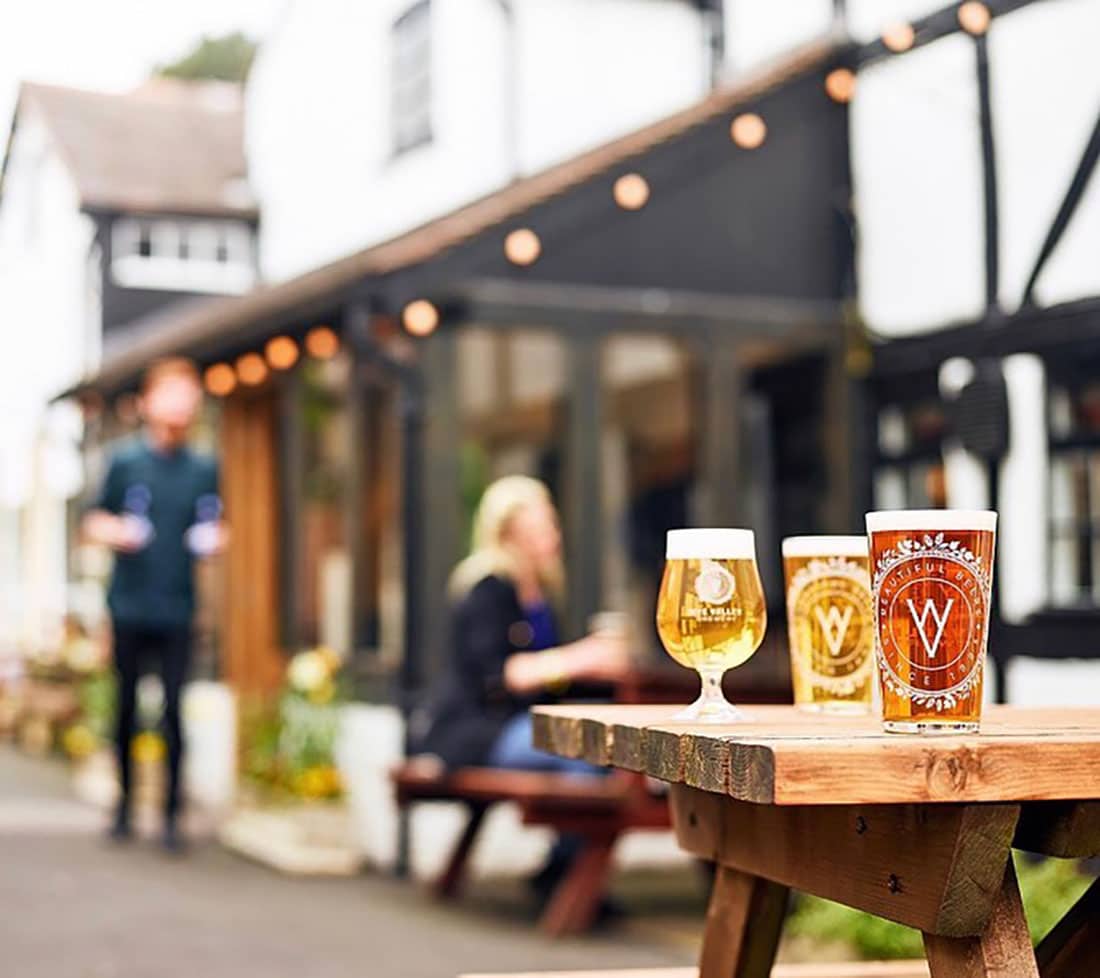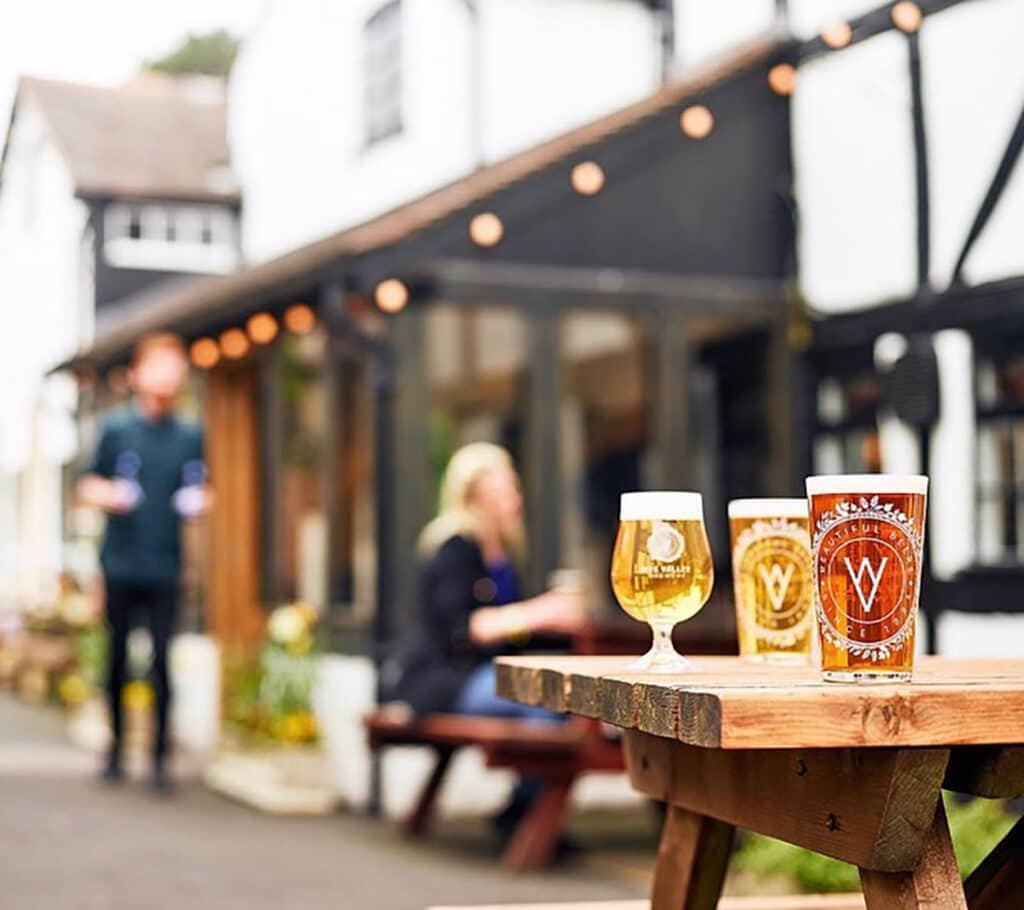 Wondering what to do in Herefordshire on a rainy day? Visit the Wye Valley Brewery! Located in the North East of Hereford, this Brewery seems to roll up all the flavour of Herefordshire and put it in a bottle.
You can take a tour through the brewery to discover where the magic happens. On the tour you'll learn all about what type of beers they produce at Wye Valley Brewery, and what makes their beers so different.
Afterwards, you can't leave without trying a few of the beers you've just learned about in the bottle shop.
Eastnore Castle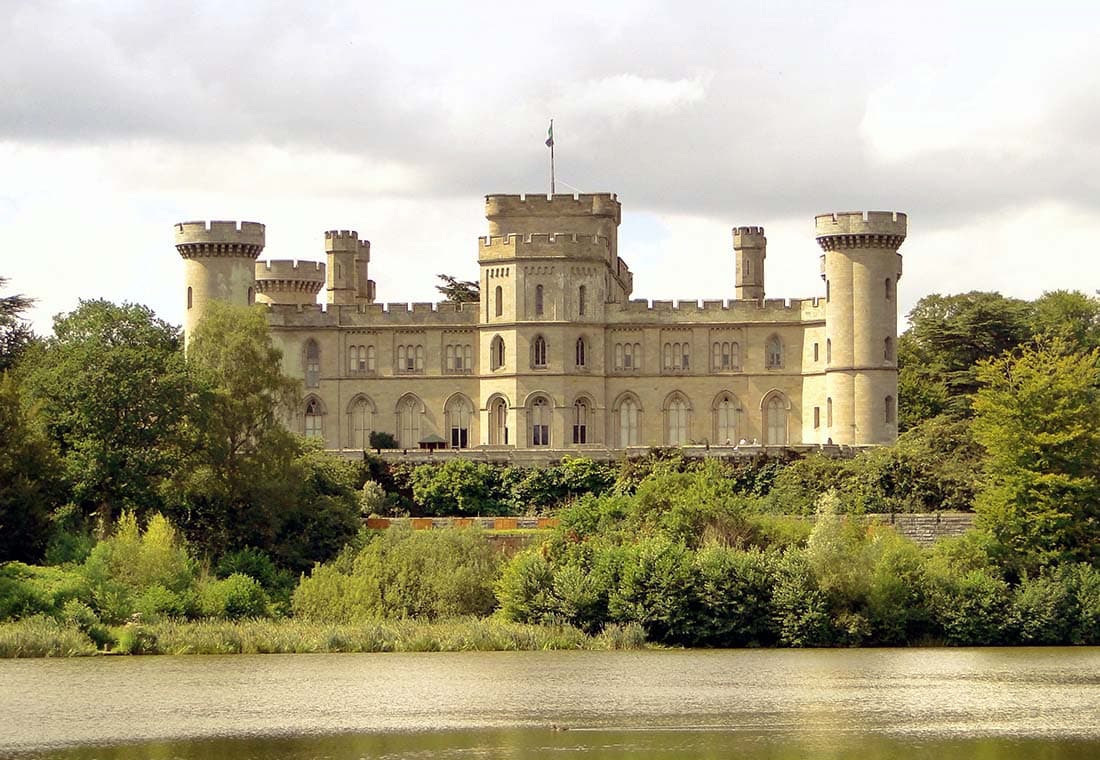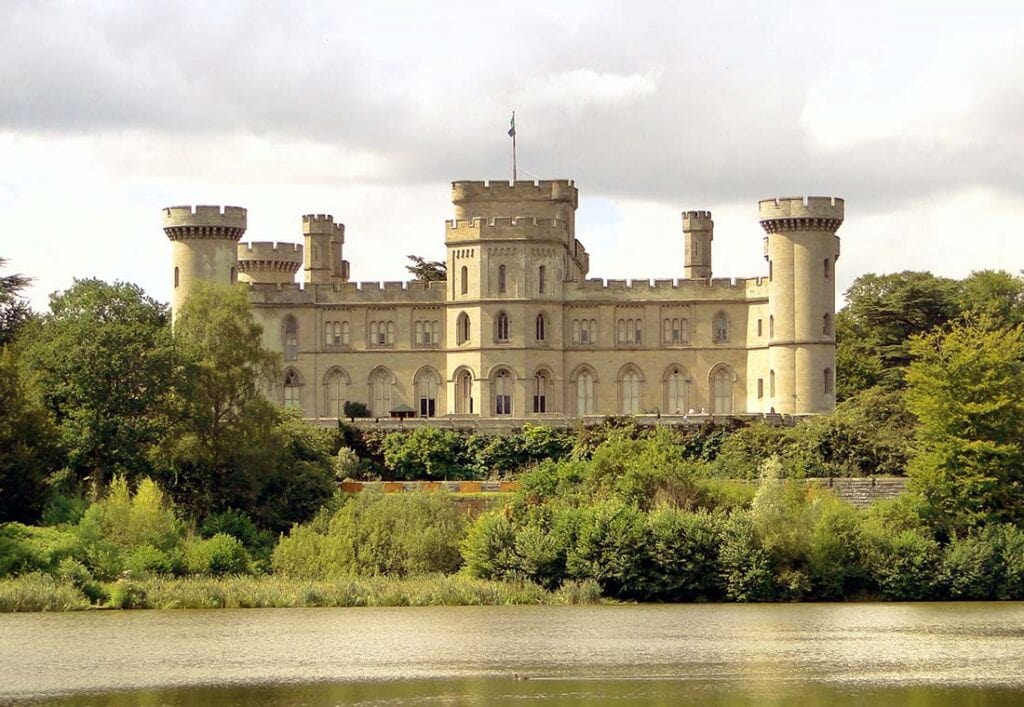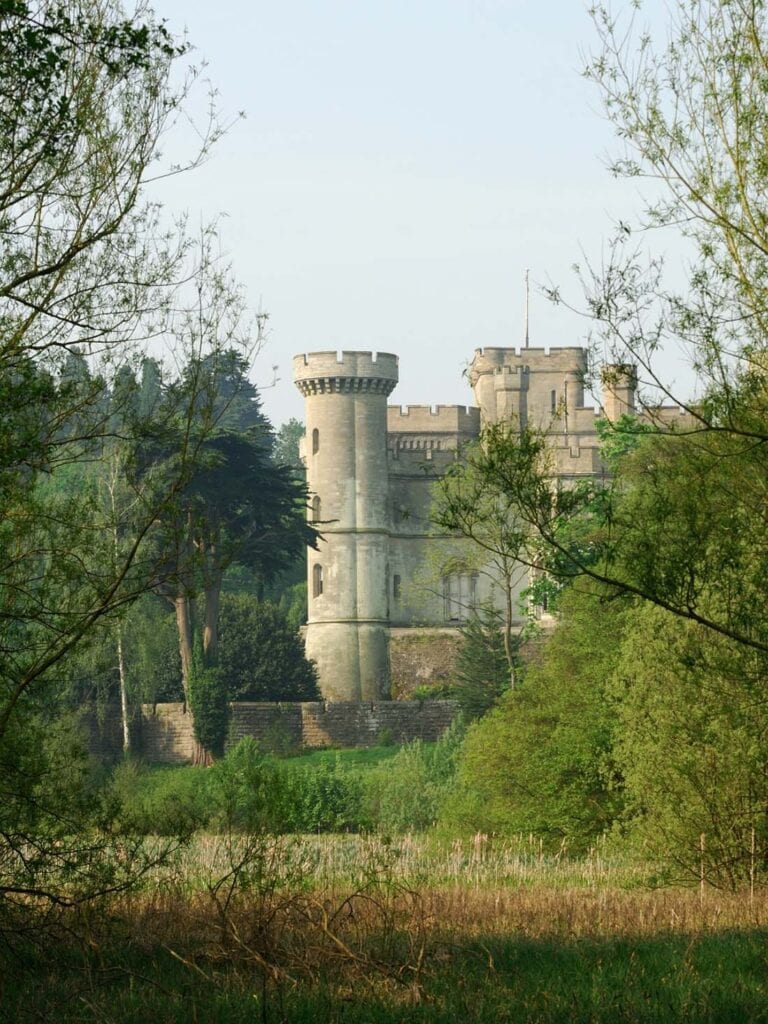 Sitting at the base of the Malvern Hills, Eastnore Castle is one of the more interactive family activities in Herefordshire for those of you with little ones. The castle is home to the Hervey-Bathurst family, but everyone is welcome to visit both inside and out.
Inside the castle you can discover the state rooms on a guided tour. Best bit for kids is trying on the old Medieval helmets from the suits of armour.
Outside you can stroll through the arboretum, enjoy views of the castle reflected in the lake, and take refreshments in the Castle Tearoom. It's so relaxing walking around the grounds here.
The kids will love the exploring the Knight's Maze and testing their skills in the Junior Obstacle Course. That's not to mention the Ice Cream Parlour. Keep the Ice Cream Parlous a secret until the end though, otherwise they won't want to do any of the other activities!
King Arthur's Cave
Are you looking for free days out in Herefordshire that also come packed with mystery and intrigue? Then King Arthur's Cave is the place for you!
Located in the Forest of Dean, these limestone caves are somewhat of a local legend. Remains of flint tools, pottery, and a whole range of unexpected animals such as mammoths and lions have been discovered here. Rumour has it, a large human skeleton was also found here in the 1700s.
There is parking relatively near by, and you can take a well worn track to find the caves. You can also combine a trip here with loop walks around the Wye Valley. Who knows what mysteries you might uncover?
Hay Festival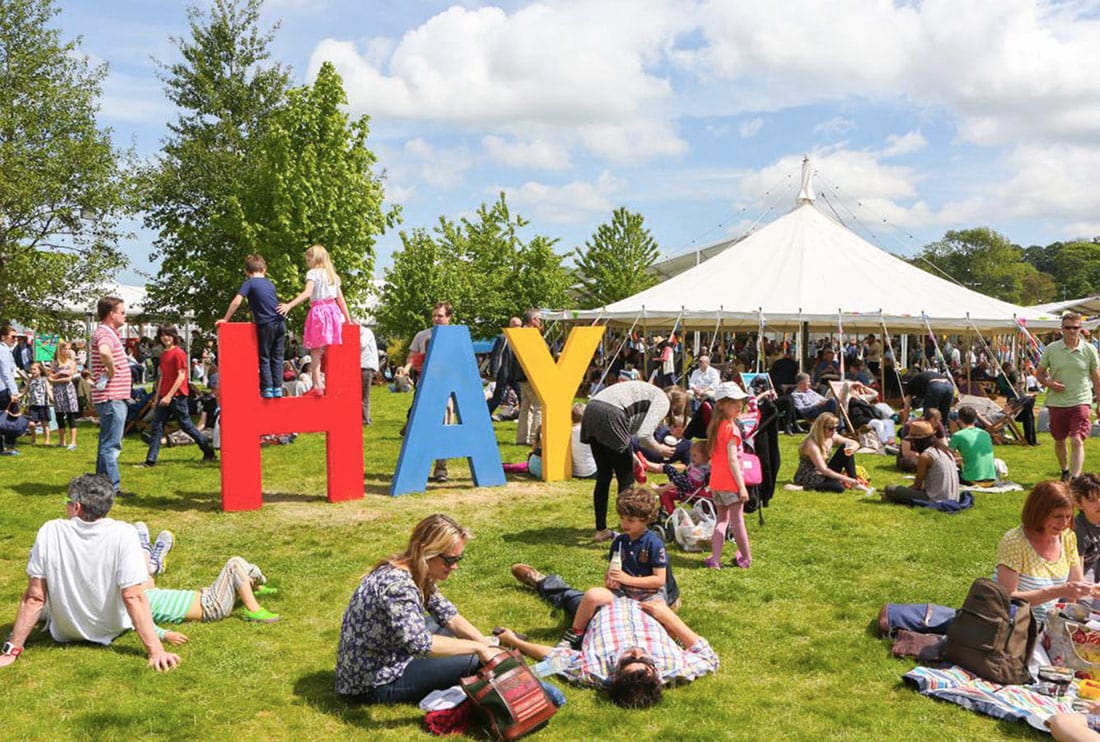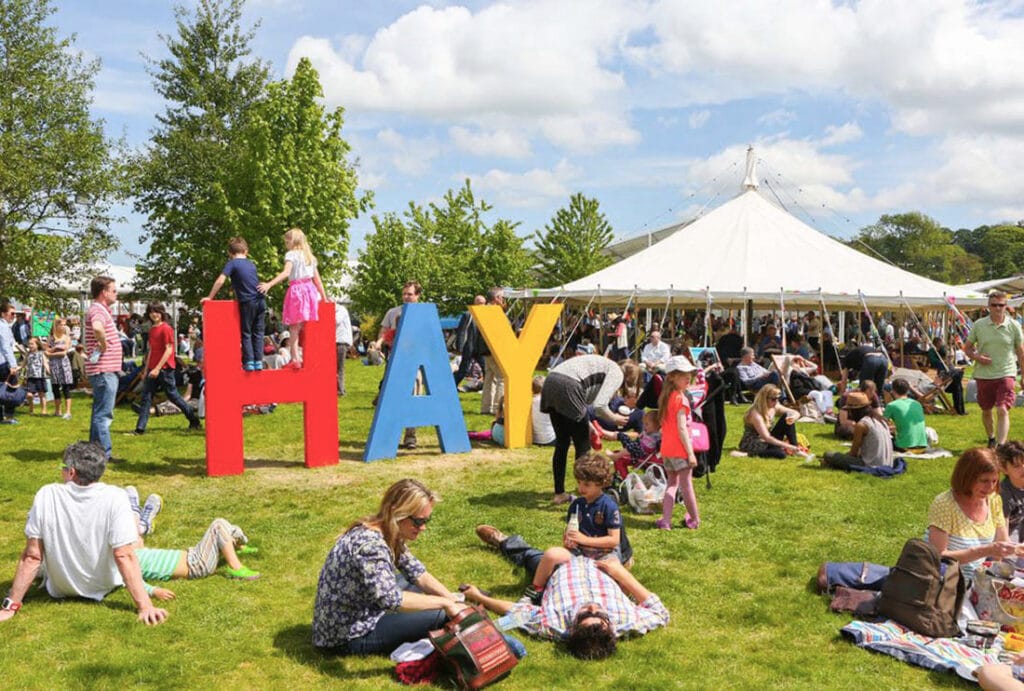 Just over the border in Wales, each May some of the best writers and thinkers gather to discuss and celebrate all things literary. If you're a book lover and wondering what to do in Herefordshire over the summer, the Hay Festival should be at the top of your list.
The festival features upwards of 800 events over 11 days, and event tickets start from just £5, so it's definitely worth checking out. Once you've found your new summer reads, sit yourself in one of the deckchairs, take in the sun and enjoy this vibrant atmosphere.
This is a particularly fantastic festival for the whole family too. Kids are definitely welcome. They'll even find a few of their own favourite authors and speakers.
Go on an adventure Contour Outdoor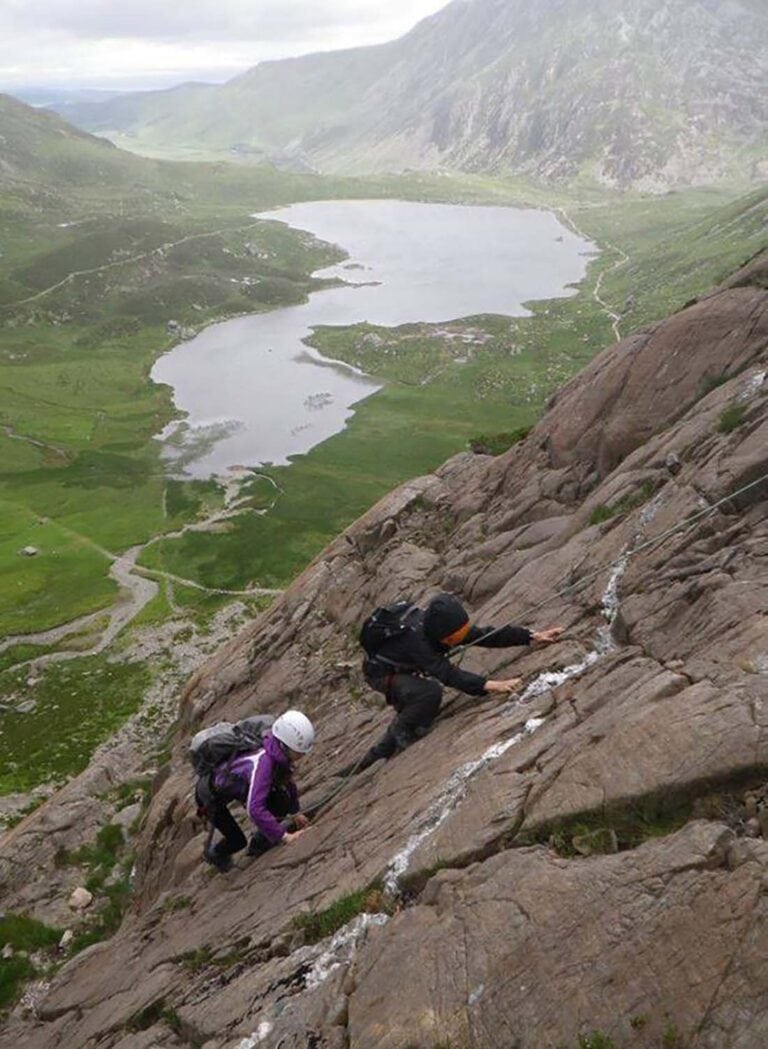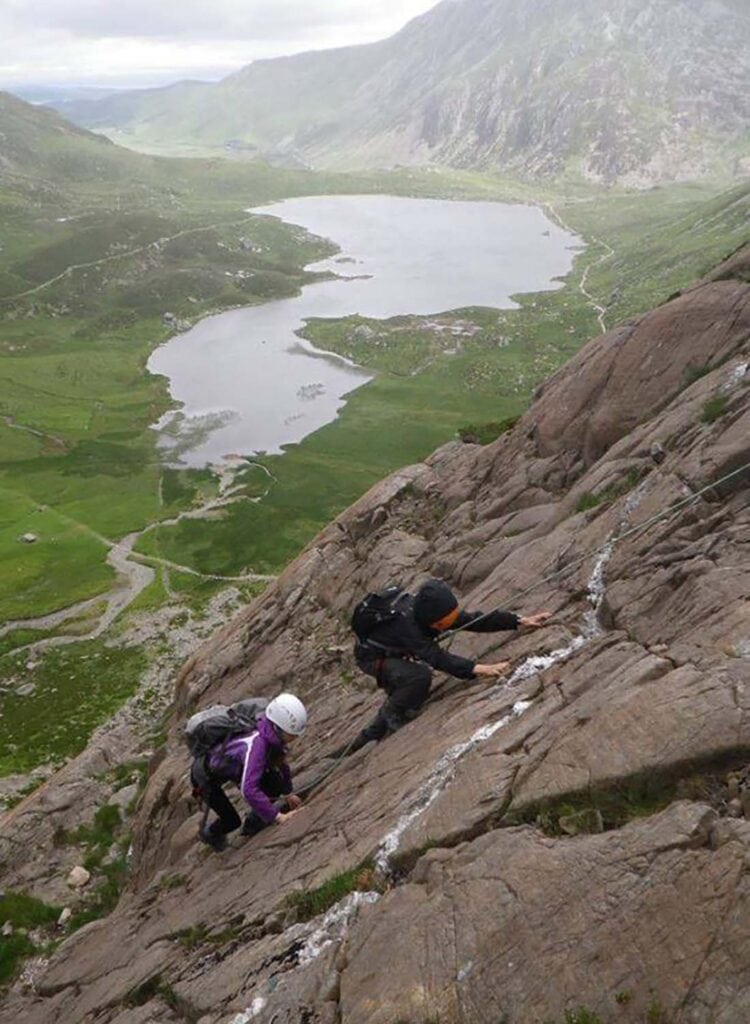 If you're feeling restless and itching for some adrenaline, Contour Outdoor is the place for you.
Experiences on offer include rock climbing, mountain biking, and navigation skills. The activities are graded for fitness and difficulty, with something available for a wide range of experience levels.
The staff here are incredibly knowledgeable, the equipment well maintained and up to date and they ensure to keep the group size small. So you know you'll be in good hands.
Bring your sense of adventure and soon you'll be scaling cliff faces, scrambling up mountain tops, and learning how to survive in the mountains.
Explore the Forest of Dean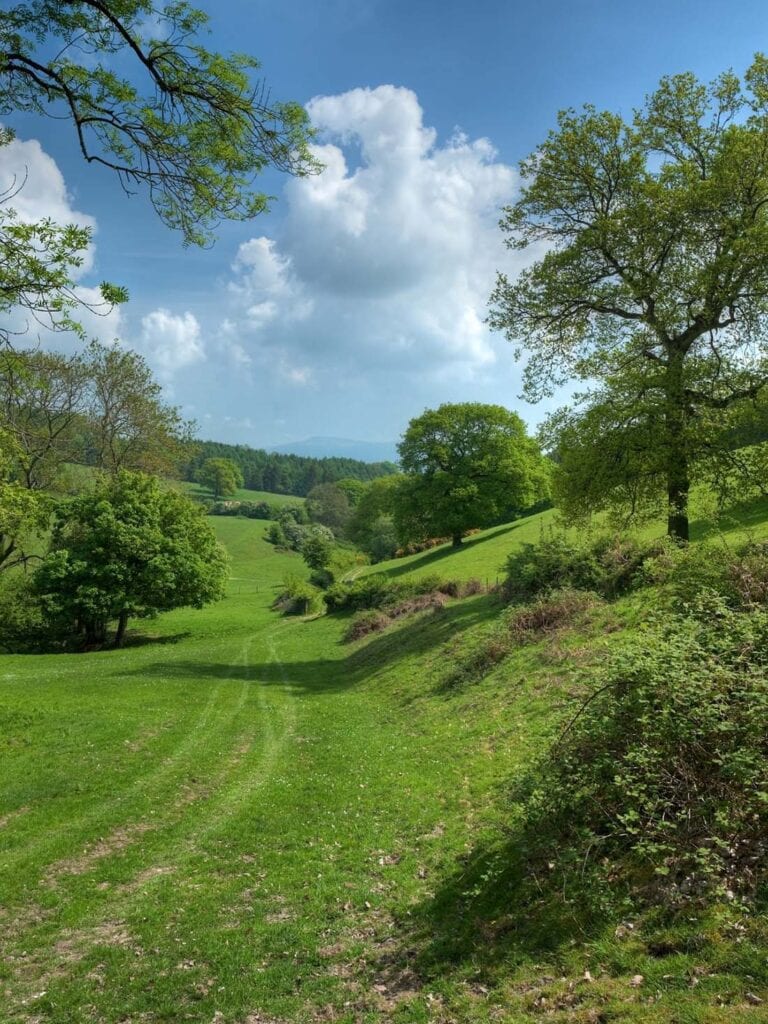 The Forest of Dean, and the Wye Valley which flows through it, have been very aptly named 'areas of outstanding beauty'. Located right on the border of England and Wales, it can be reached from Hereford by car in under an hour.
Over time the area has been a Royal hunting ground, the timber source for warships and the home of a thriving coal industry. Who'd have thought a forest could have so much history? Be on the look out for industrial remains as you wander!
Alongside gorgeous forest walks, admiring the Wye Valley and following the sculpture trail, you can take high ropes adventures, try your hand at caving or learn bush skills!
Hampton Court Castle Gardens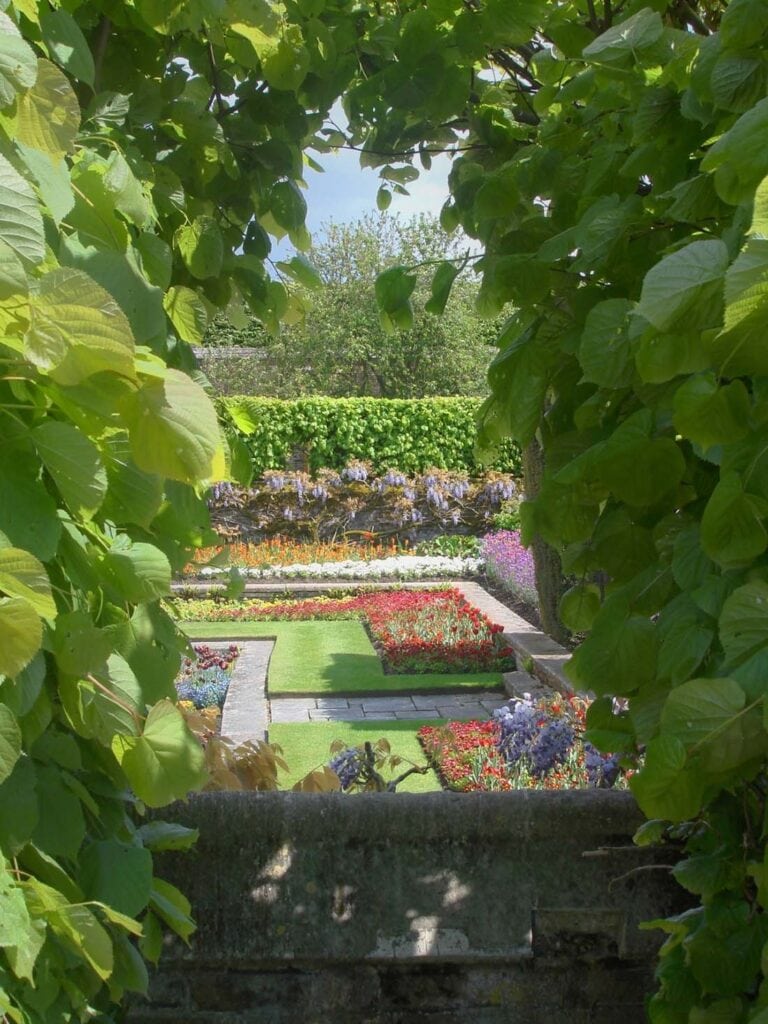 One of the best days out in Herefordshire which doesn't require too much driving is Hampton Court Castle Gardens. Located just 10 miles from Hereford, these award winning gardens come complete with a forest and castle backdrop. This makes it fantastic for photos!
Open in the spring and summer, these lovingly cared for gardens include water features, a kitchen garden, a wisteria arch, the Sunken Garden and Victorian walls. Best of all, these gardens have a hedge maze. If you reach the middle, you'll be rewarded by views of the castle and gardens from the Gothic tower.
Walk the Malvern Hills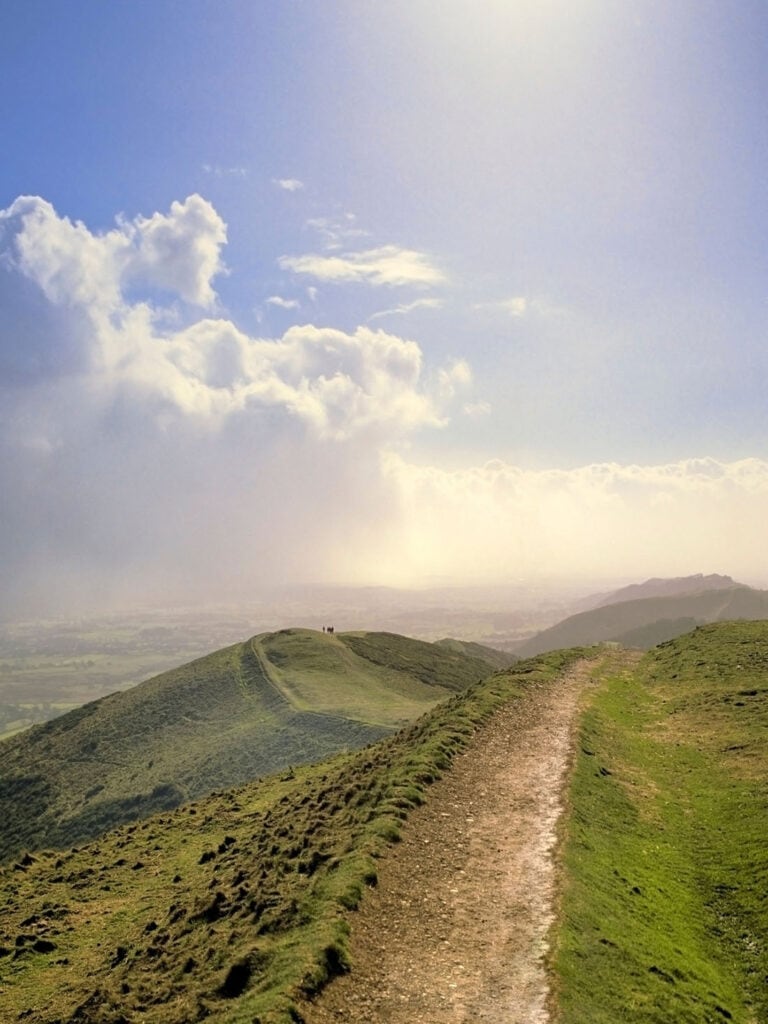 Romantic days out in Herefordshire don't have to be expensive. How about packing a nice lunch, taking an invigorating walk and enjoying the spectacular views over the region? Now that sounds like my type of date!
This area of outstanding natural beauty (AONB) is open year round and well worth the visit. There are many hikes you can take, with varying levels of difficulty. Some tracks are even wheelchair accessible.
If you're trying to find a good route, there is even an app which you can download here. I suggest you set your ending destination to one of the nearby towns, then you can sit down to a well earned pub meal after working up an appetite.
Puzzlewood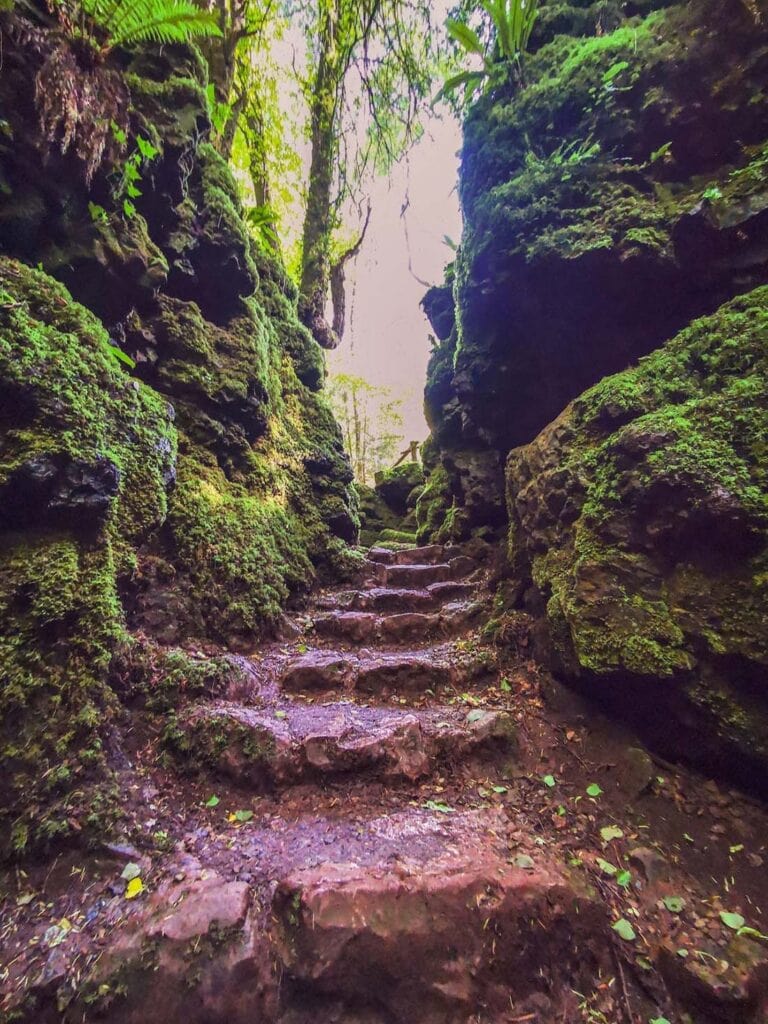 Puzzlewood is one of the best outdoor family activities in Herefordshire. This adventure park set in the Forest of Dean will have your kids tearing about amongst the trees.
The area features interesting rock formations, mighty trees, hidden caves, winding pathways and wooden bridges. After spending some time exploring the area, you won't be puzzled as to why it was chosen as a filming location in productions such as Doctor Who, Merlin and Star Wars.
Enjoy spotting the diverse flora and fauna in this magical wood while taking in the unique geological formations. Then rejuvenate over a cuppa at the on-site cafe.
Weir Garden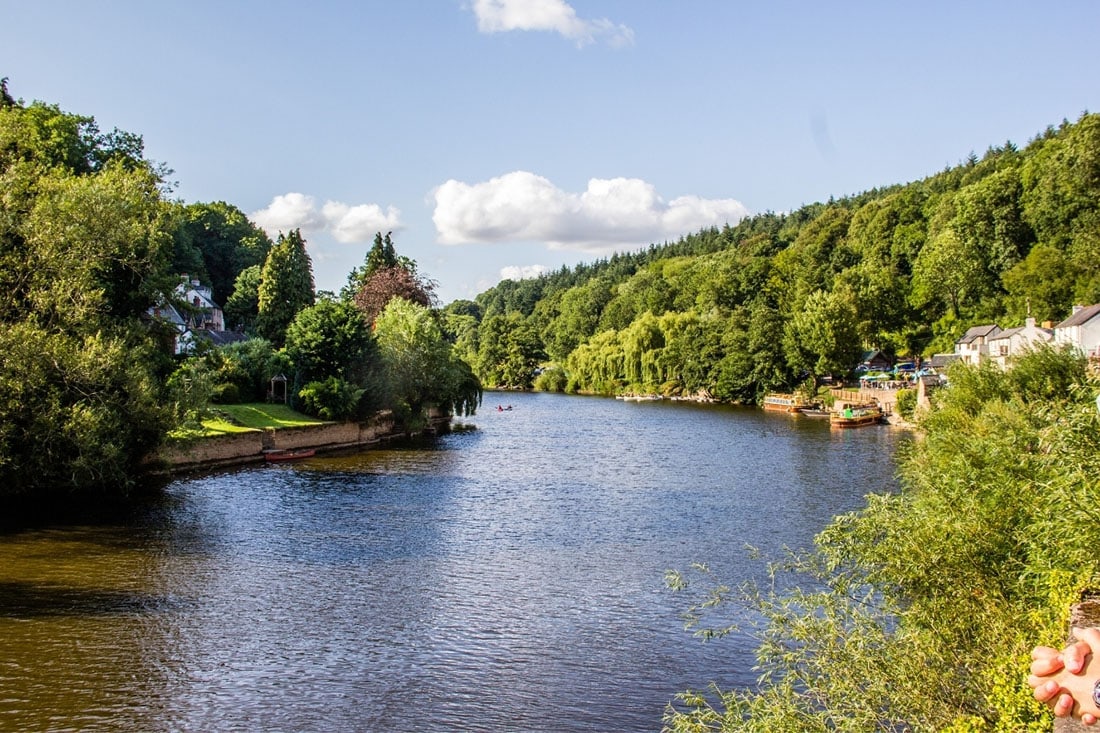 Sitting on the banks of the river Wye, Weir Garden is a wonderful option for cheap days out in Herefordshire. With joyful bulb flowers showing off in spring, an array of bright wild flowers over summer, and cosy hues in autumn, the seasons really come alive here.
Bring a picnic and set up under one of the ancient trees so you can dream away your afternoon reading and taking in the view. Or simply enjoy a wander by the river and let your troubles melt away.
A quick word to the wise: wear suitable walking shoes!
---
Like this blog post? Then Pin it for the future!