From exploring the Yorkshire Dales to a day out at Castle Howard, these are the best day trips from York perfect for the whole family.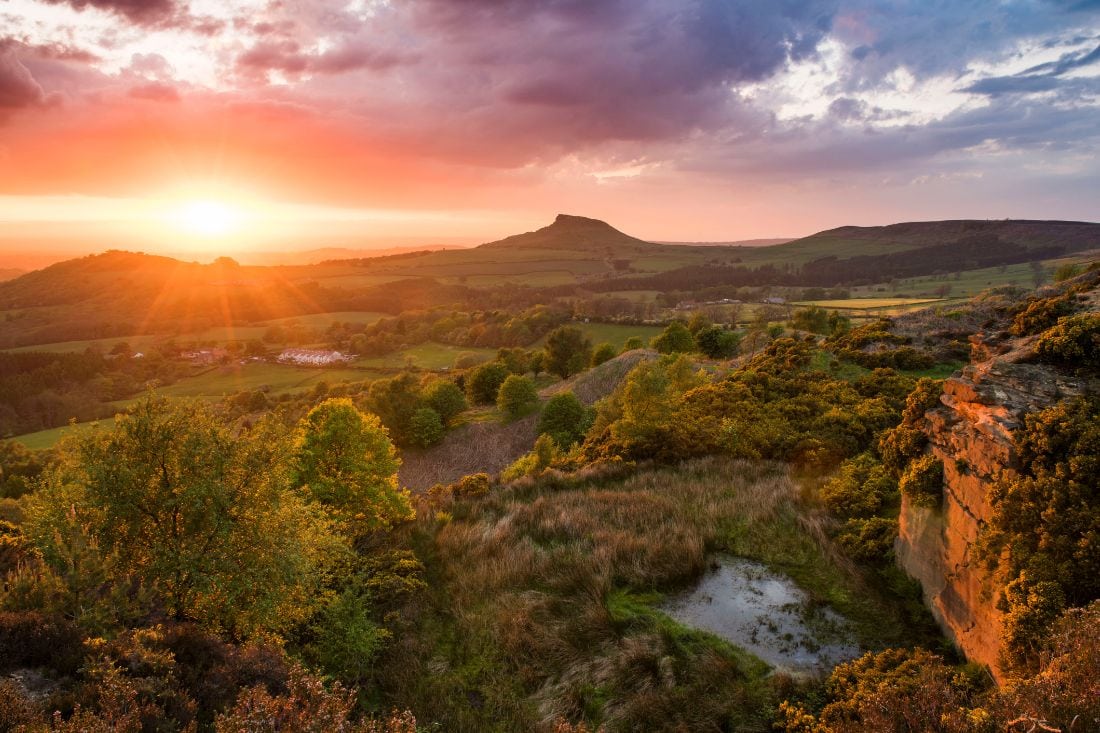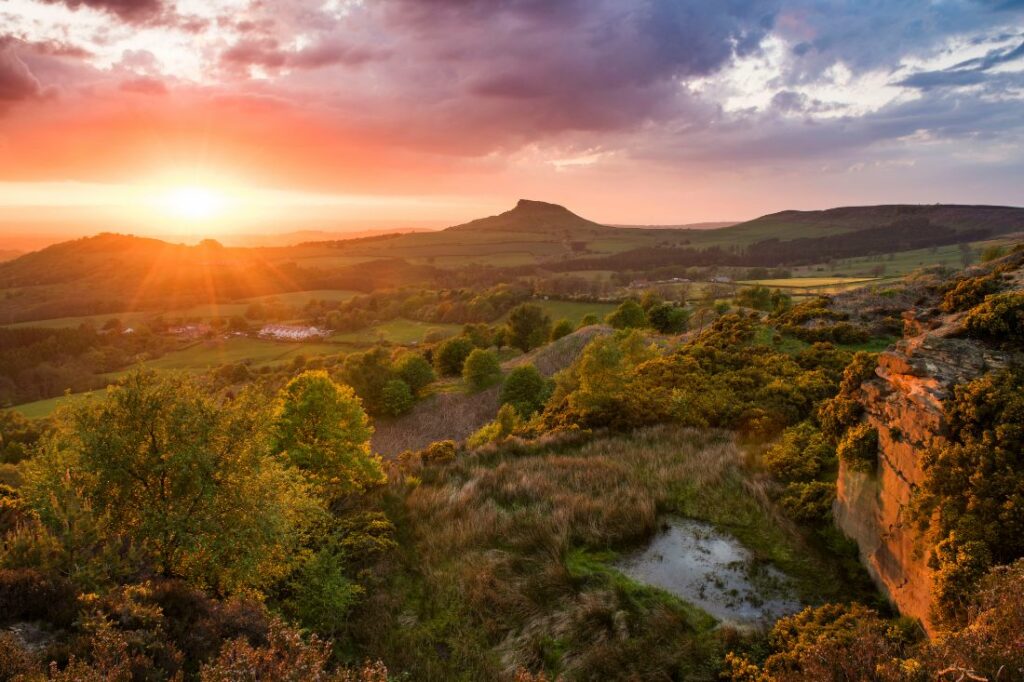 York is one of our favourite cities in Great Britain, and it's perfect for a weekend away.
Whether it's shopping along the Shambles, learning about York's history (which usually involves eating a lot of chocolate), or discovering medieval pubs to cosy up in, it's one of those cities that you'll instantly fall in love with.
However, if you're looking at staying in the city for more than a couple of days, then here are some of the best day trips from York. This is perfect if you want to see some more of Yorkshire (and you should because it's beautiful).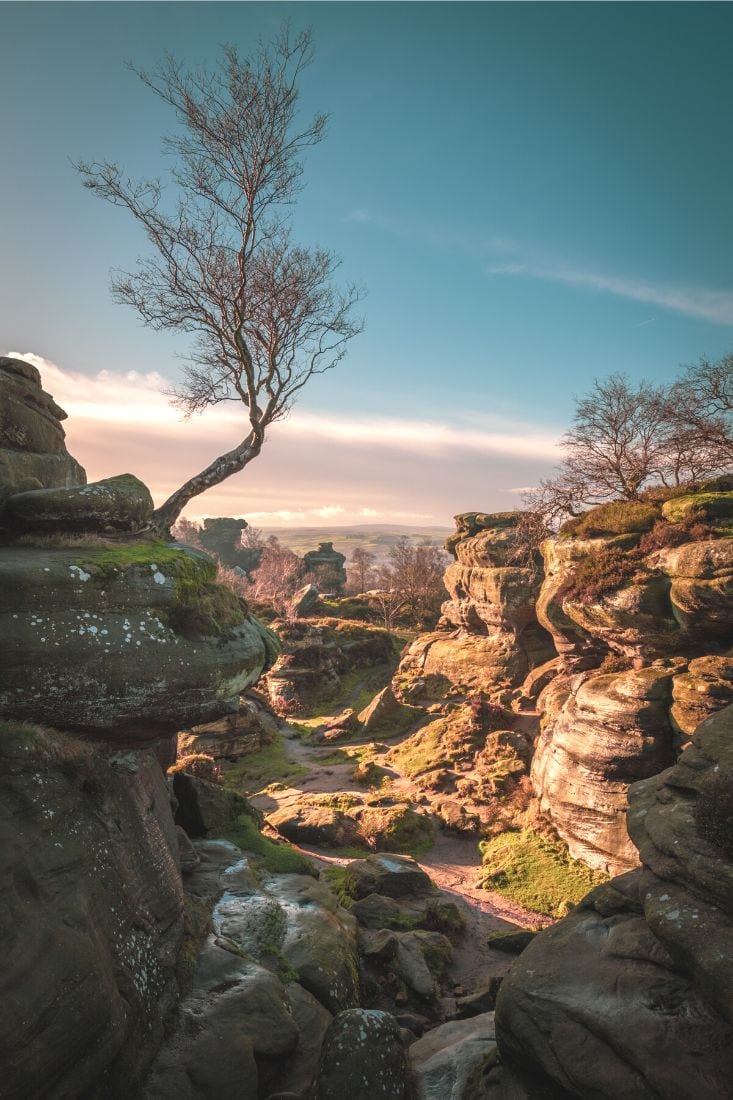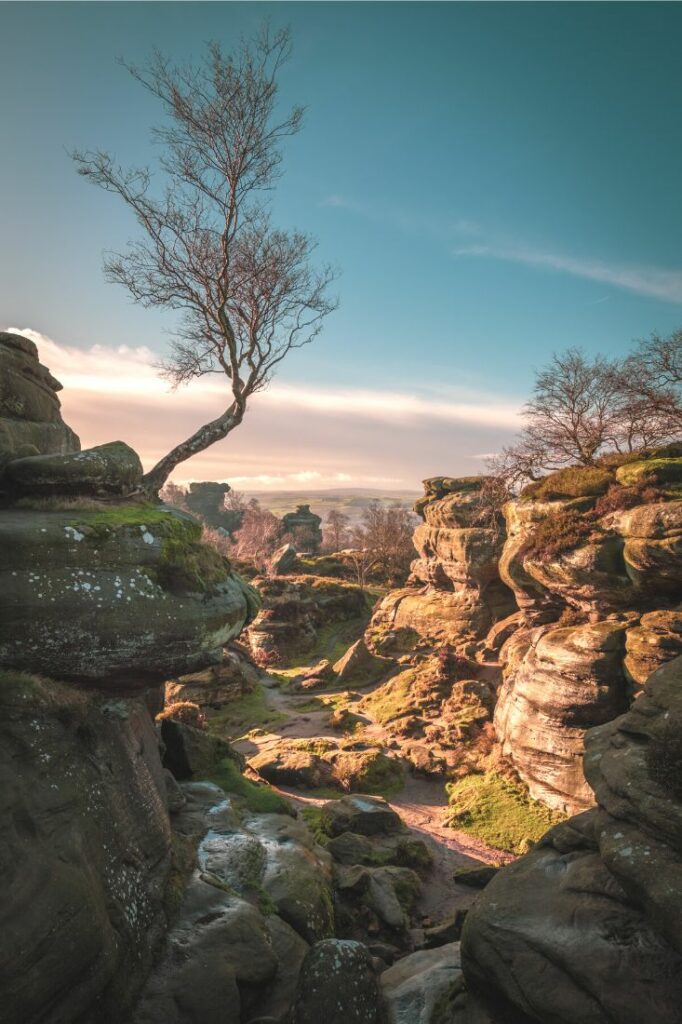 Yorkshire is known as "God's Own Country", so no trip here would be complete without hiking the Yorkshire Dales National Park.
Another must is the North Yorkshire Moors Railway, an old fashioned steam engine. This is one activity that's perfect for the whole family. I'm not going to lie to you, the dad's always seem to love it more than the kids!
I really can't recommend York and the surrounding countryside enough though. Hopefully these York day trips will help you plan your trip here. Right, let's get into it!
Plus, if you're looking at treating yourself, here are the best Michelin starred restaurants in Yorkshire and the best luxury and boutique hotels in Yorkshire.
---
13 Amazing Day Trips from York
Whitby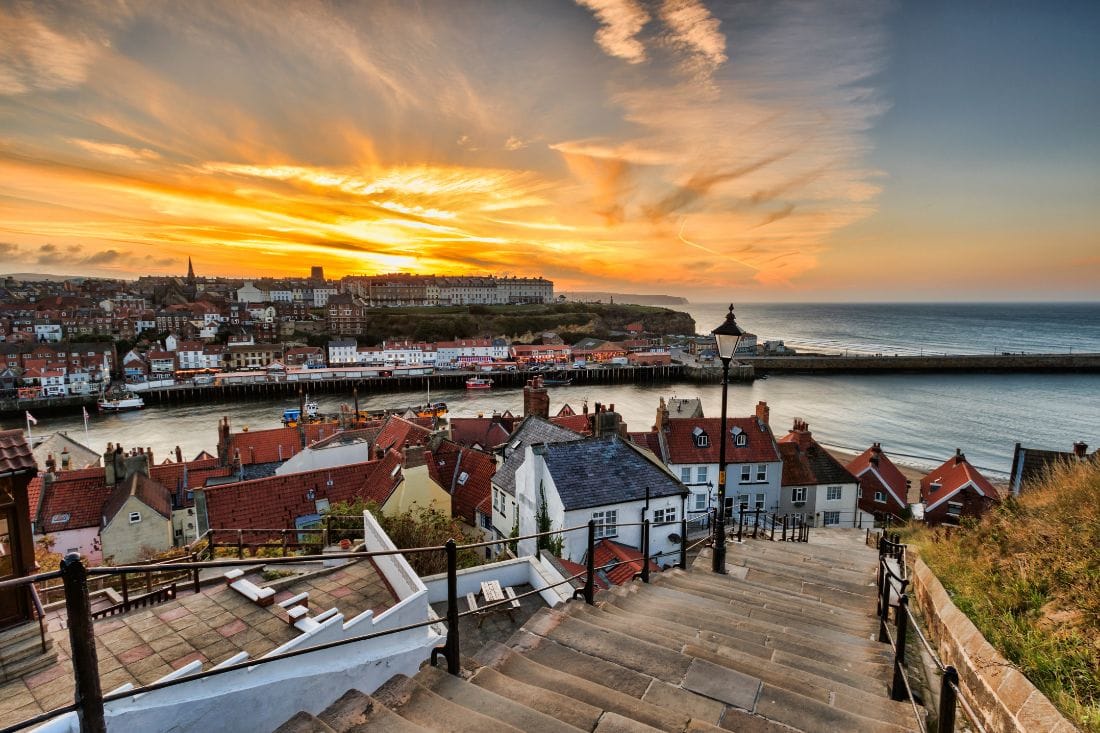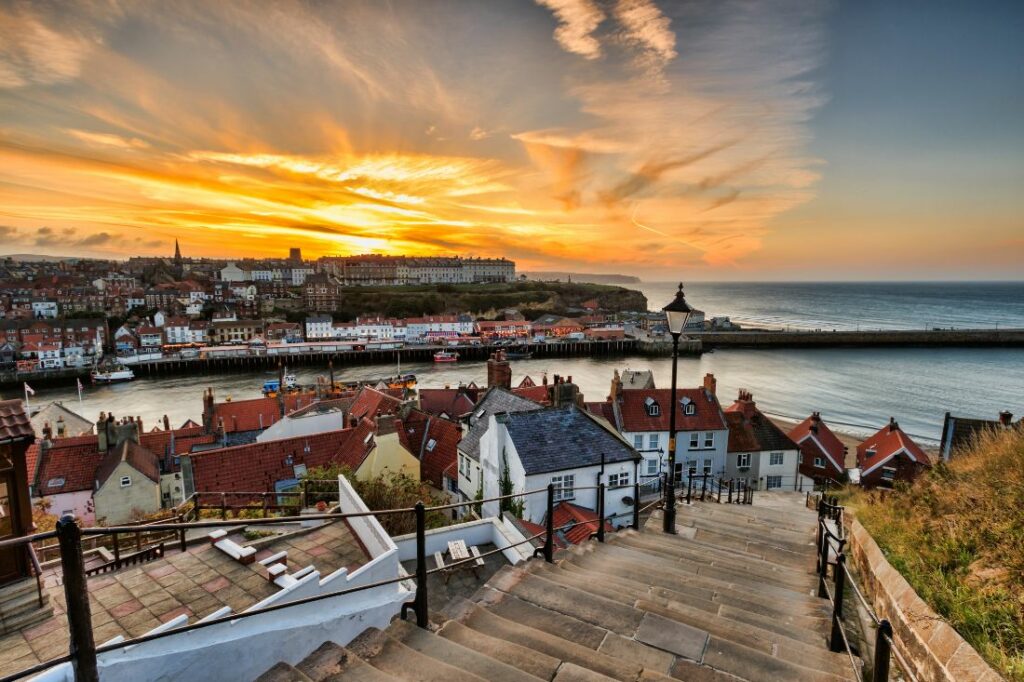 Located on the Yorkshire Coast, Whitby is such an amazing place to visit in Yorkshire. Check out the Pavilion where you can watch the latest films in the cinema, rock out at a gig, or grab a portion of tasty fish and chips.
Of course you're going to want to visit the beach at Whitby. Hop on the Whitby Coastal Cruise where you can sail out into the bay and explore the Yorkshire Coastline. If you prefer to keep your feet on land, you can enjoy the open-top bus tour instead.
Fans of Dracula are going to want to try the audio-guided GeoStories where you can follow in the footsteps of Bram Stoker. Stoker was famously wrote the novel in Whitby, so if you're a fan of the book there's an extra special connection here.
Yorkshire Dales National Park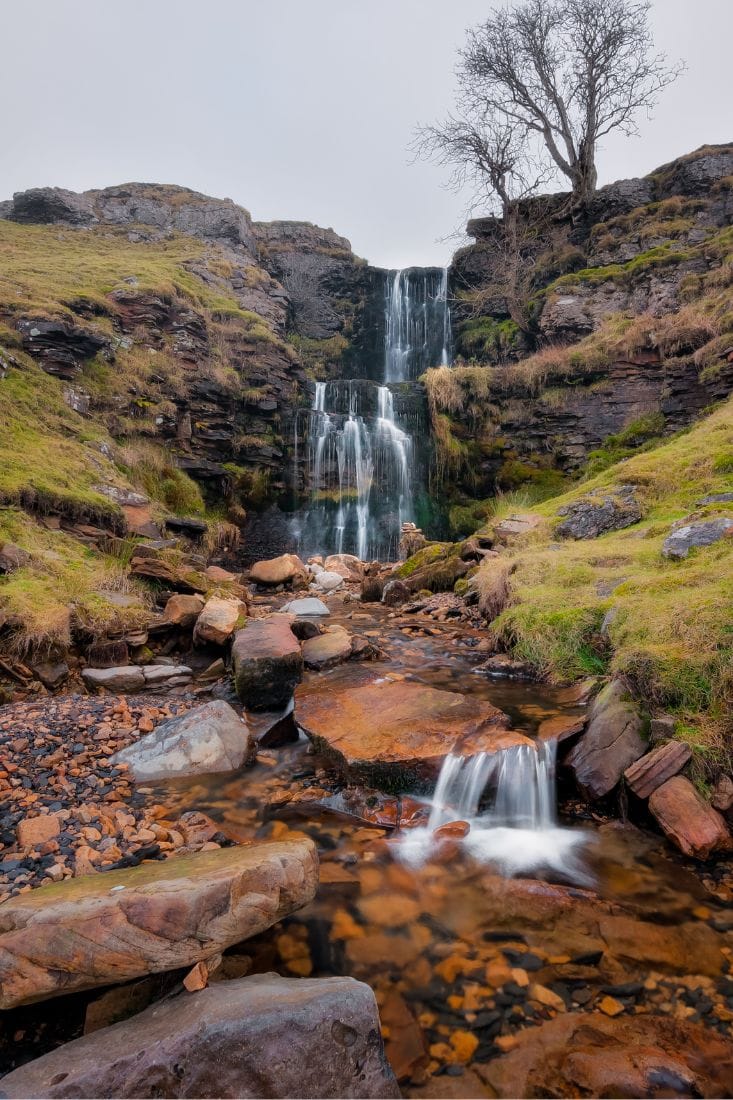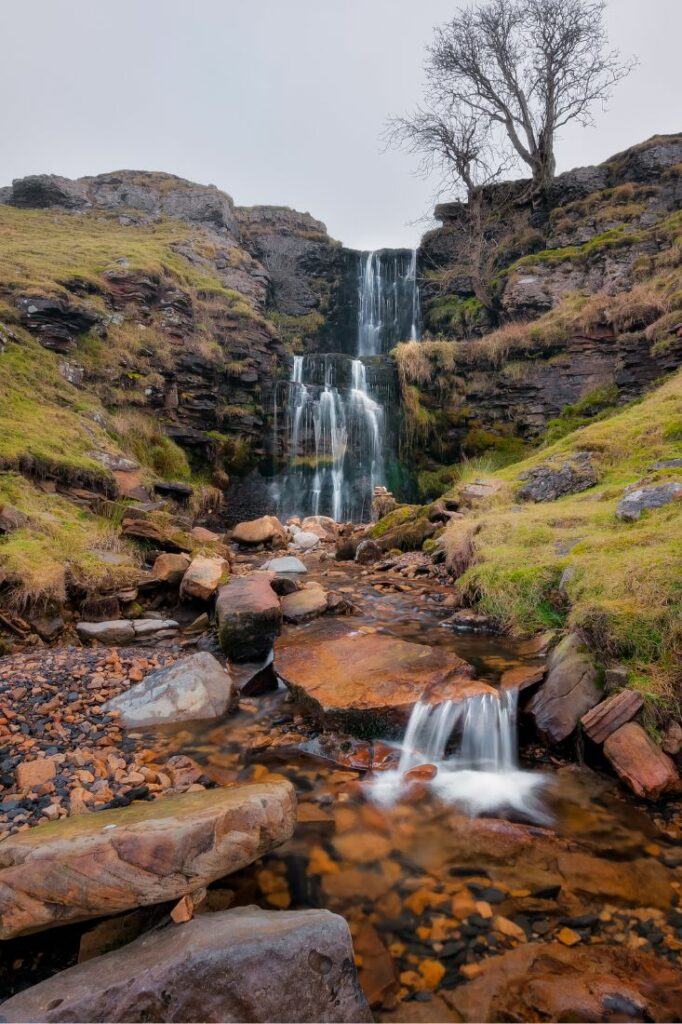 Known for its picturesque scenery, Yorkshire Dales National Park is the perfect choice for those who love the great outdoors. Whether you choose to go walking or to visit historical towns and castle ruins, there's something for everyone.
The Dales are full of natural attractions, like Malham Cove and Aysgarth Falls. Will you be brave enough to tackle the Three Peaks? Take in the landscapes as you take on one peak, or conquer all three.
If you're more into sightseeing, there's so many quaint towns to visit. I love checking out the independent shops in Kirkby Stephen, a small market town. The Parish Church has one of two Loki stones in Europe, which depict the Norse God.
Kilburn White Horse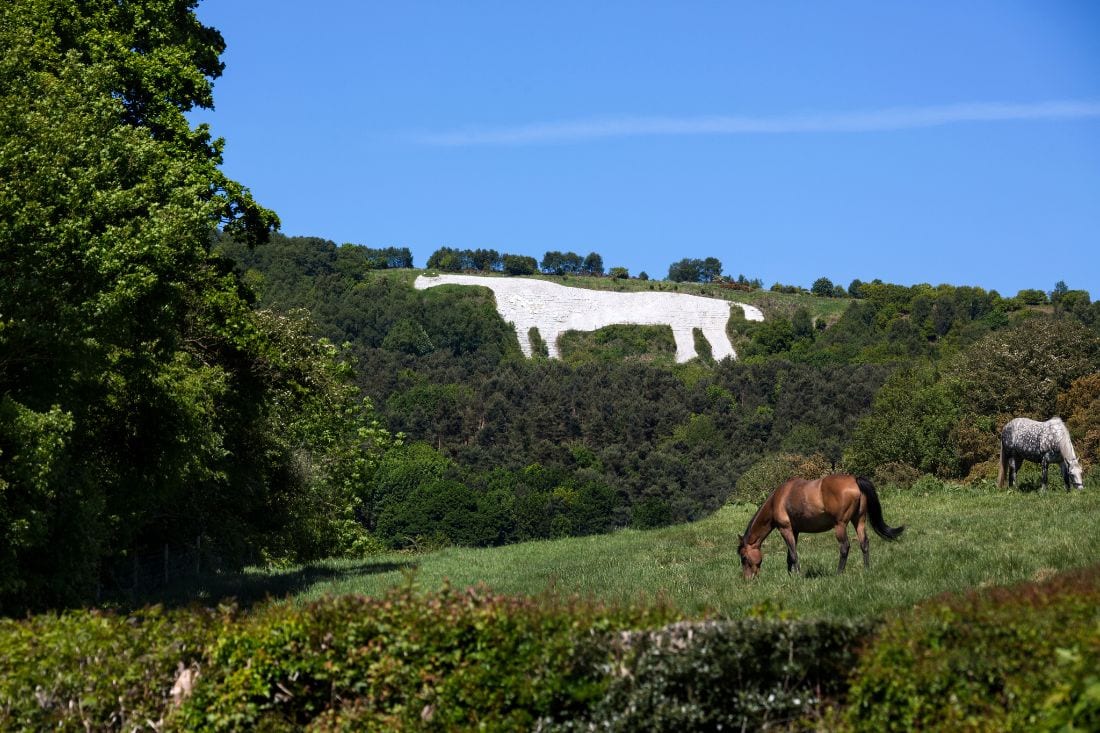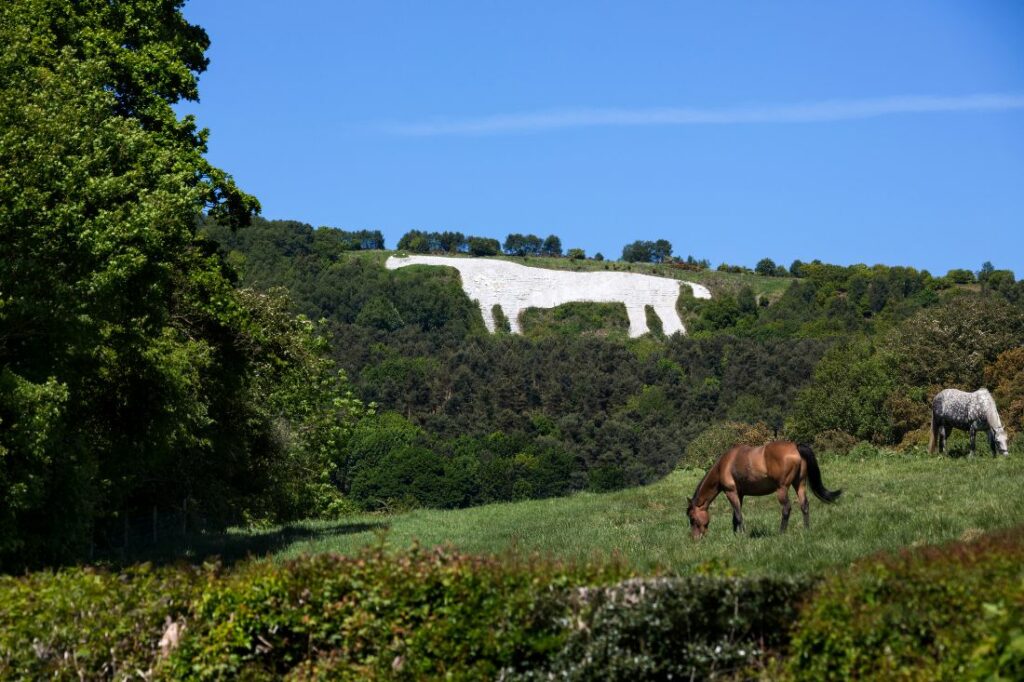 Located in the hills of the North Yorkshire Moors National Park is Britain's largest white horse. Kilburn White Horse is one of the most famous landmarks and a fun day trip from York.
At a massive 318 feet long and 220 feet high, you can't miss it! Why not take a walk down the scenic footpath to see the majestic horse up close? Did you know, the best view is from Bagby Road? Take a seat on one of the benches or capture the perfect picture to share on Instagram!
Castle Howard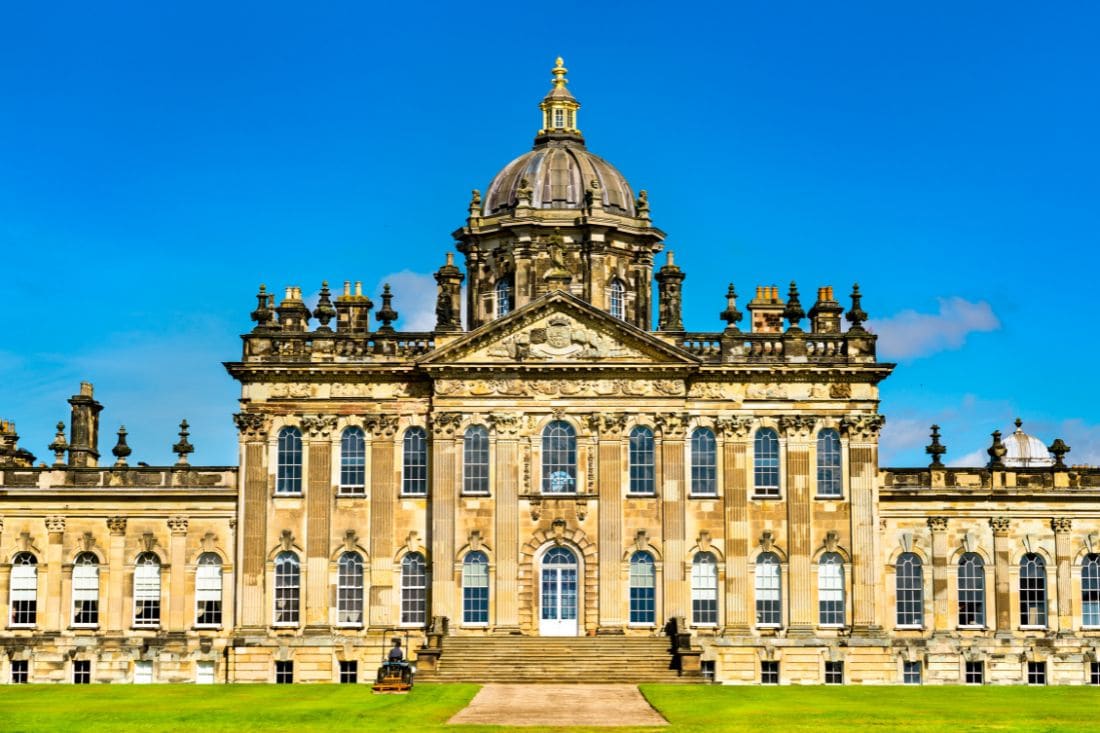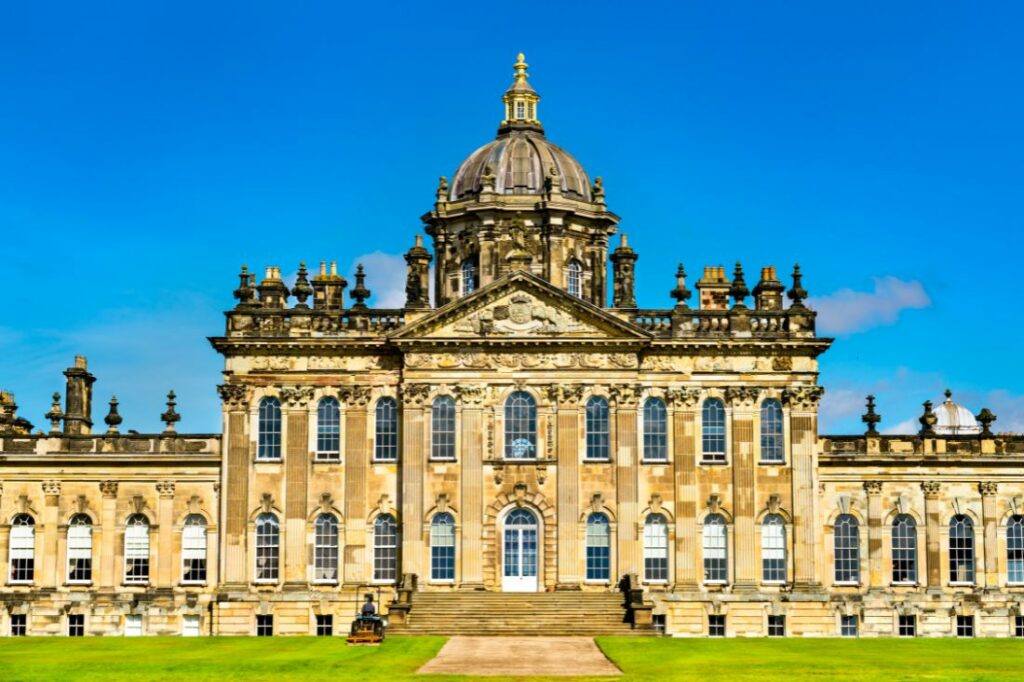 Castle Howard and gardens is a unique day trip from York. The well preserved house and exquisite gardens are a must-see.
Whilst touring around the house, there are so many unique exhibits and tours to choose from. You can learn about the hidden lives of the women at Castle Howard, hidden objects, or the impact of the war. I would personally recommend visiting the chapel, with its stunning pre-Raphaelite architecture.
Castle Howard is a popular filming location. Can you spot where scenes from Bridgerton and Victoria were filmed? It was even used in the Arctic Monkeys 'Four Out Of Five' video!
North Yorkshire Moors Railway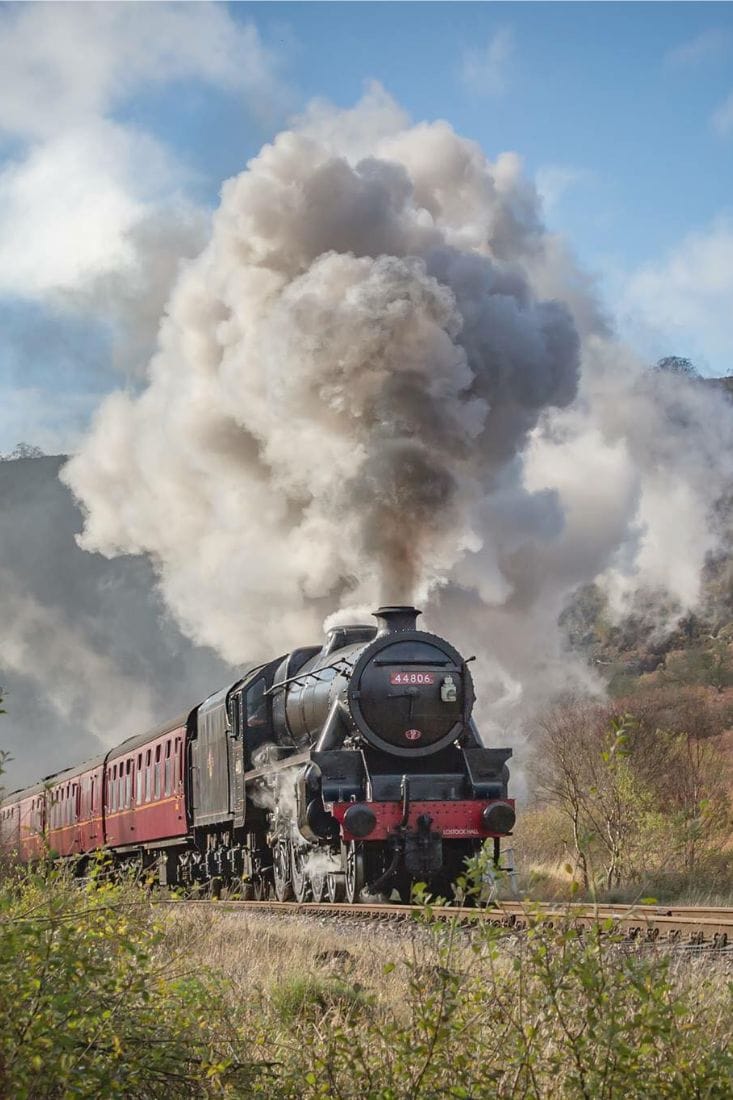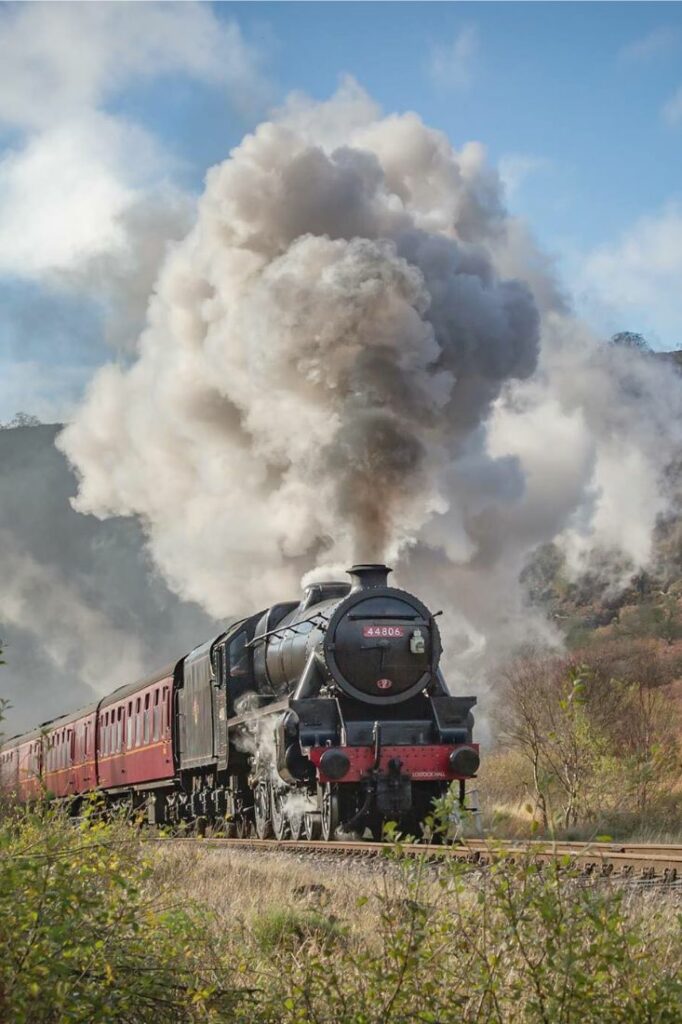 For a fantastic day out, head to the North Yorkshire Moors Railway. This is an old fashioned steam train that runs from Whitby along the Yorkshire coast to Pickering.
Once a popular route, this heritage rail line was brought back to life and reopened showing what the journey would've once been like. Each station is a classic station from the early-mid 1900's. The life of the railway has gone full circle, and it's now one of the busiest steam trains again in the world!
On the train you can have afternoon tea, have a delicious decadent dinner, meet Santa during the holiday season, or our favourite, solve a murder mystery. This really is one of the best day trips from York that's for sure!
Leeds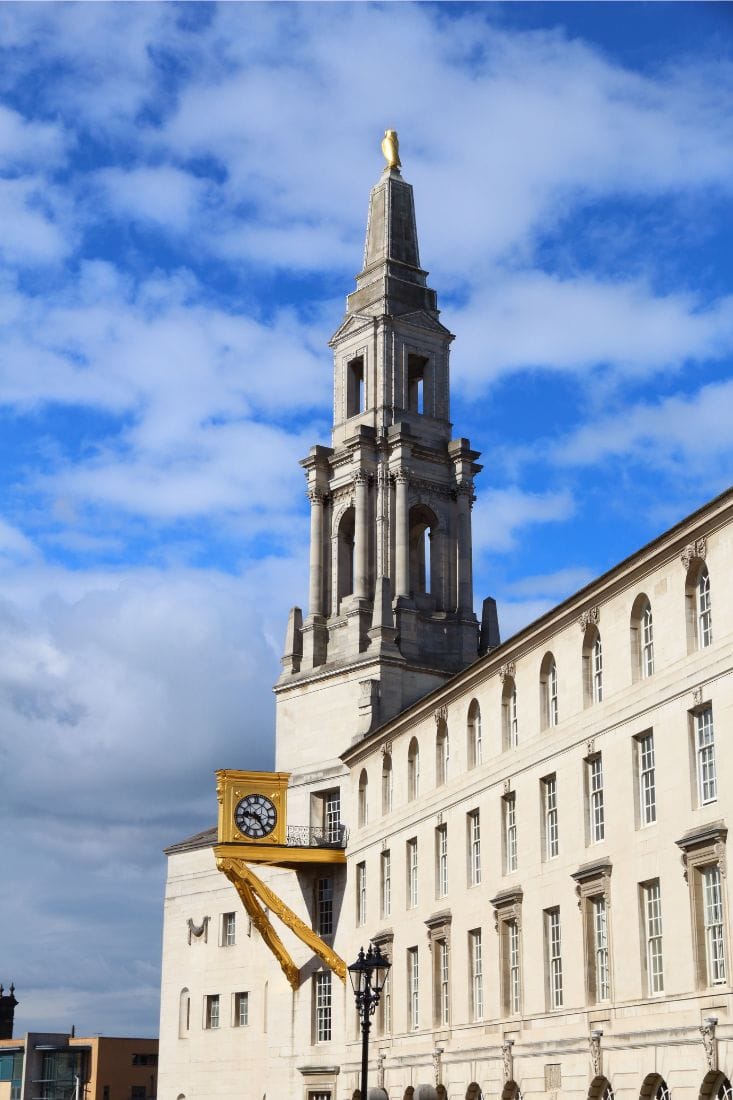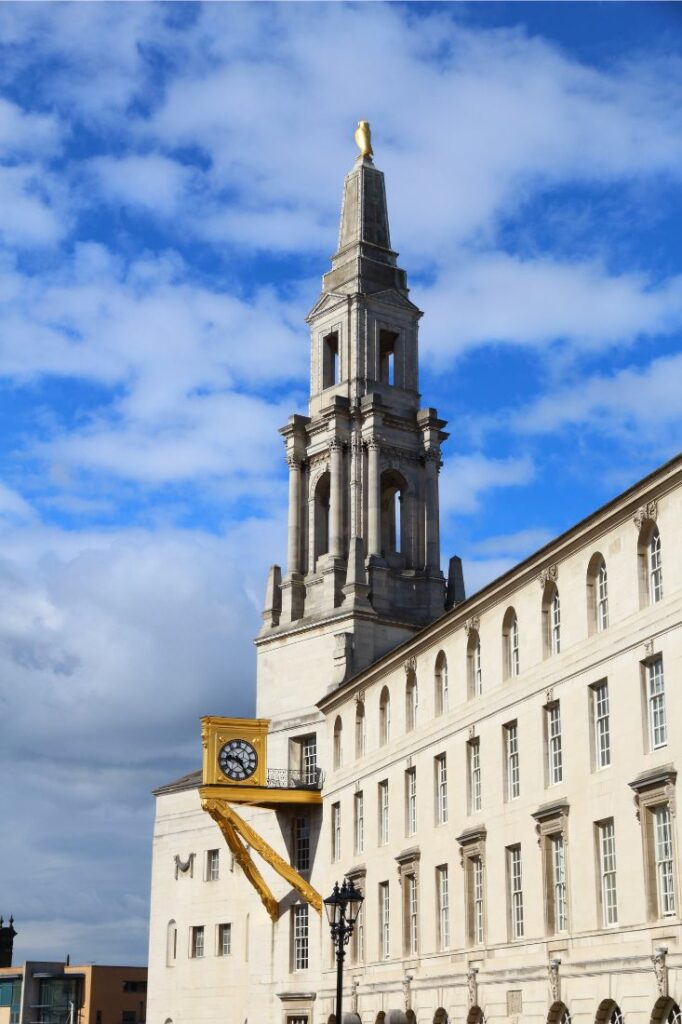 Visit Leeds, the unofficial capital of Yorkshire, for a fantastic day out. Whether you're a couple enjoying a date, a family looking for fun or you want to shop 'till you drop, there's plenty for everyone in this city.
Head to Tropical World or Meanwood Valley Urban Farm for an animal-packed day with the kids, or check out one of Leeds' many museums for a quieter day. We love visiting the ancient Egyptian mummies at Leeds City Museum!
Don't forget to check out the independent food scene – after all, Leeds is known as the foodie capital of the North.
Haworth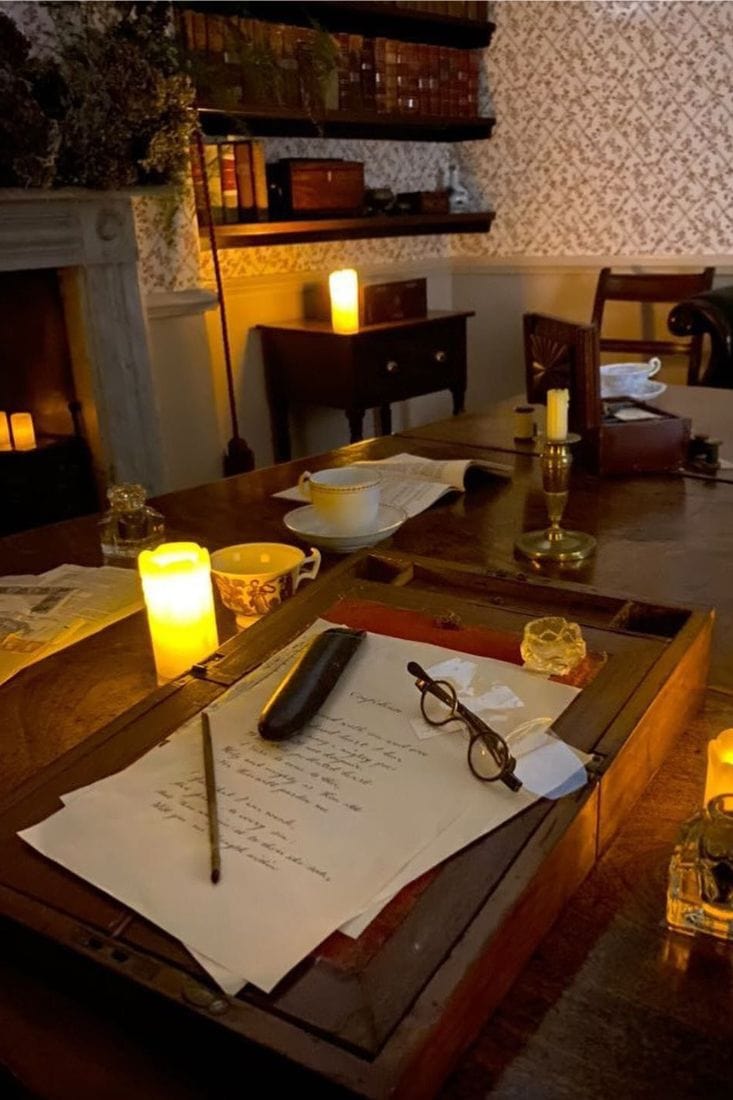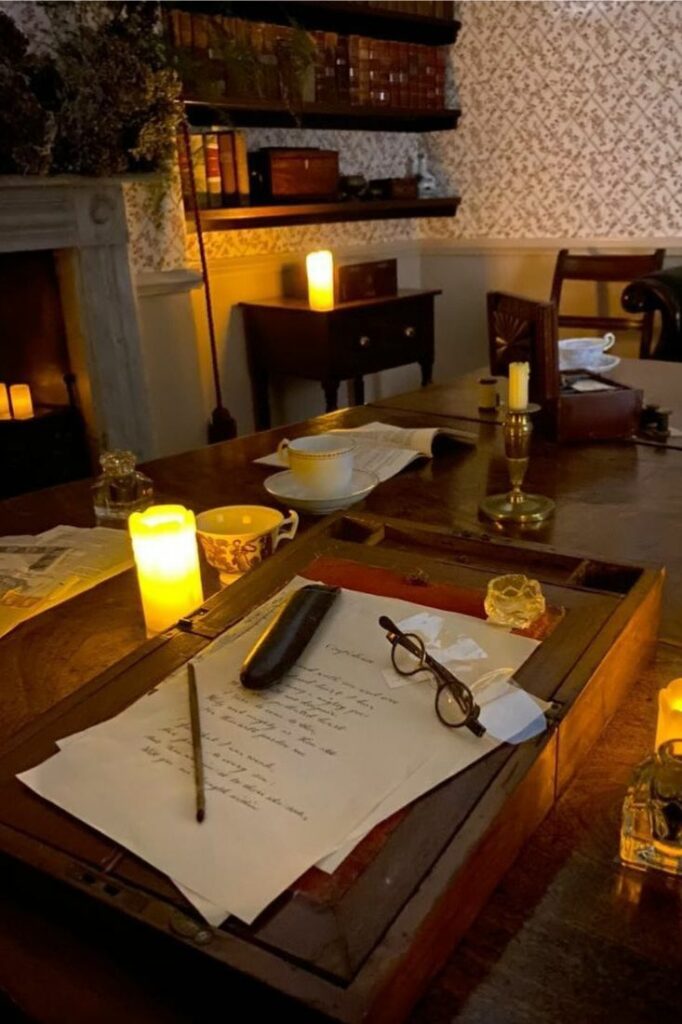 Home of the Bronte sisters, Haworth is a must-visit. With a rich literary history and surrounded by the Moors, there's so much to do in this picturesque village.
Of course you must visit the Bronte Parsonage Museum and experience how the famous sisters lived as they wrote novels which would stand the test of time. Perhaps you'd prefer to explore Haworth village and park on a short one mile walk through the cobbled streets?
Treat yourself to a delicious afternoon tea at Cobbles and Clay or head to Mrs Beighton's Sweet Shop to choose from over 500 different varieties of sweets!
Saltaire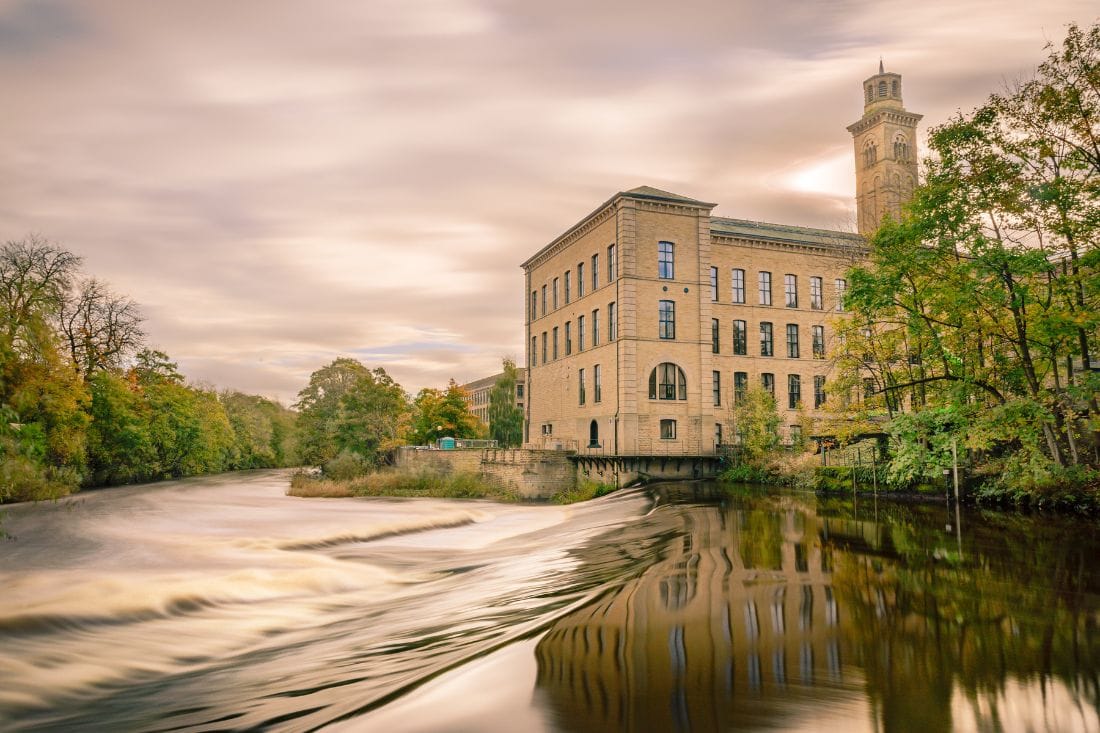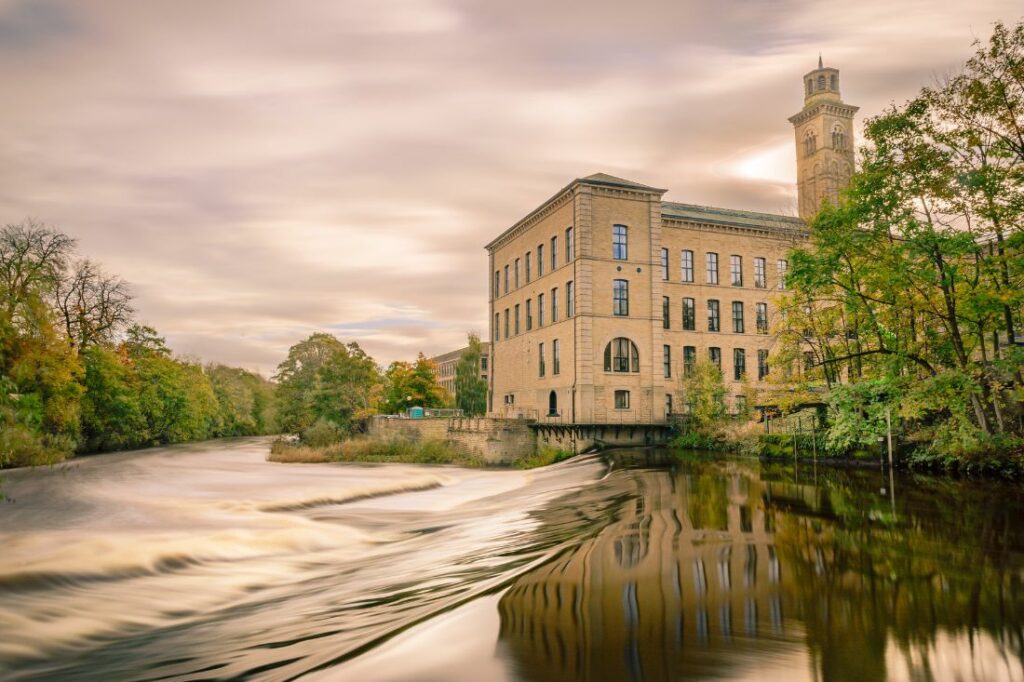 Declared a UNESCO World Heritage Site in 2001, the charming village of Saltaire has a rich industrial past. Now it's home to many museums, including the infamous Salts Mill.
Why not hop aboard the Saltaire Trio Boat to see the charming village in all its glory as you sail down the canal? Be sure to look out for Victoria Hall and Roberts Park. Art fans can check out the David Hockney collection at Salts Mill.
For a unique experience visit Interlude Cafe, a 1920s style tea room that specialises in a classic cream tea. Do you put jam or cream first?
The Forbidden Corner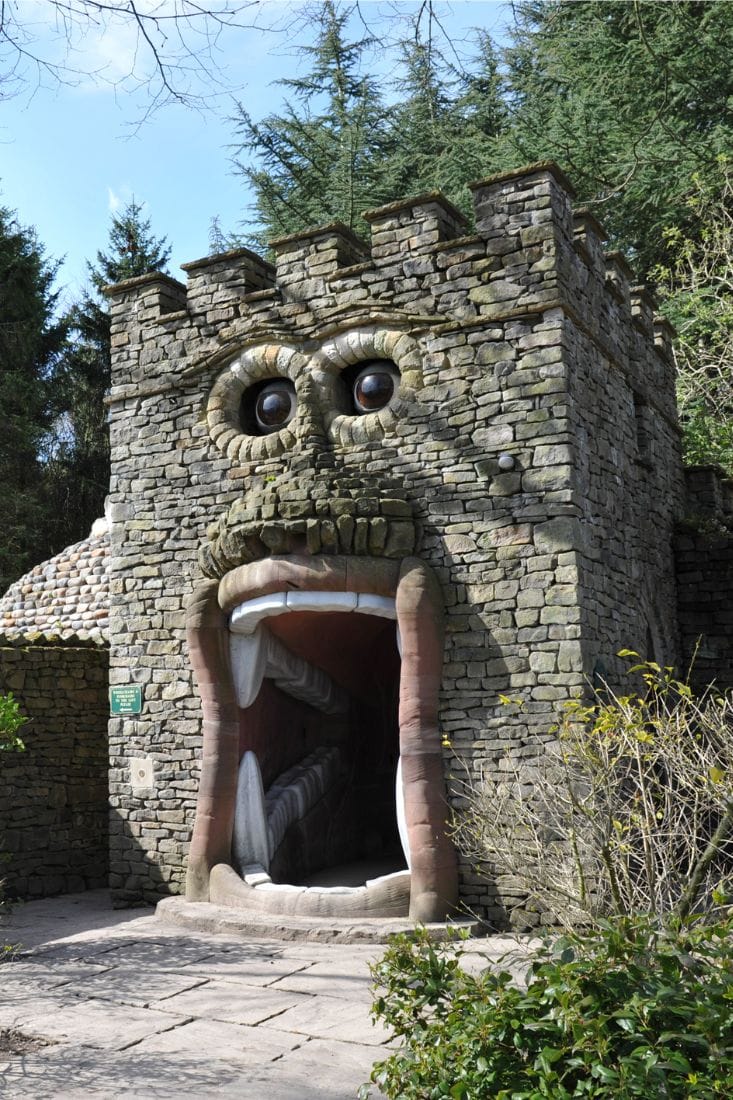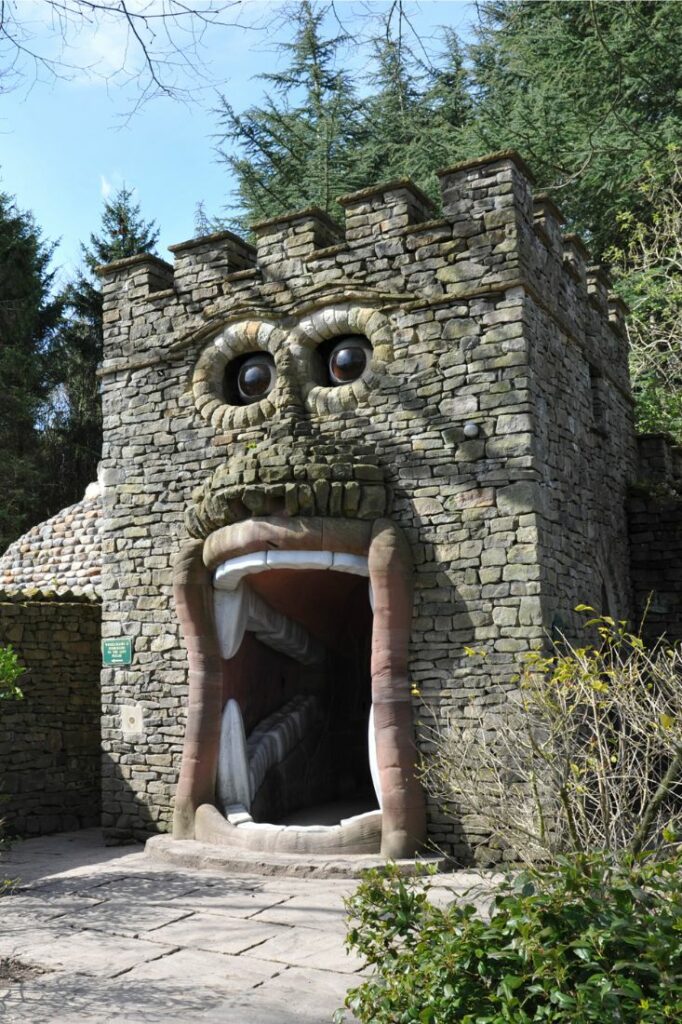 The Forbidden Corner is one of York's most unique attractions. Located in Tupgill Park, the labyrinth of tunnels and chambers make for a brilliant family day out.
Run through the underground dwellings and explore the stone pathways to see what surprises pop out. There are many things to see, from the Green Man and castle towers. The newest addition is the stained glass windows which have come from Carlton Church.
Don't forget to take your picnic and enjoy the gardens and outdoors areas. I'll be munching on fresh donuts from The Potting Shed – yum!
Durham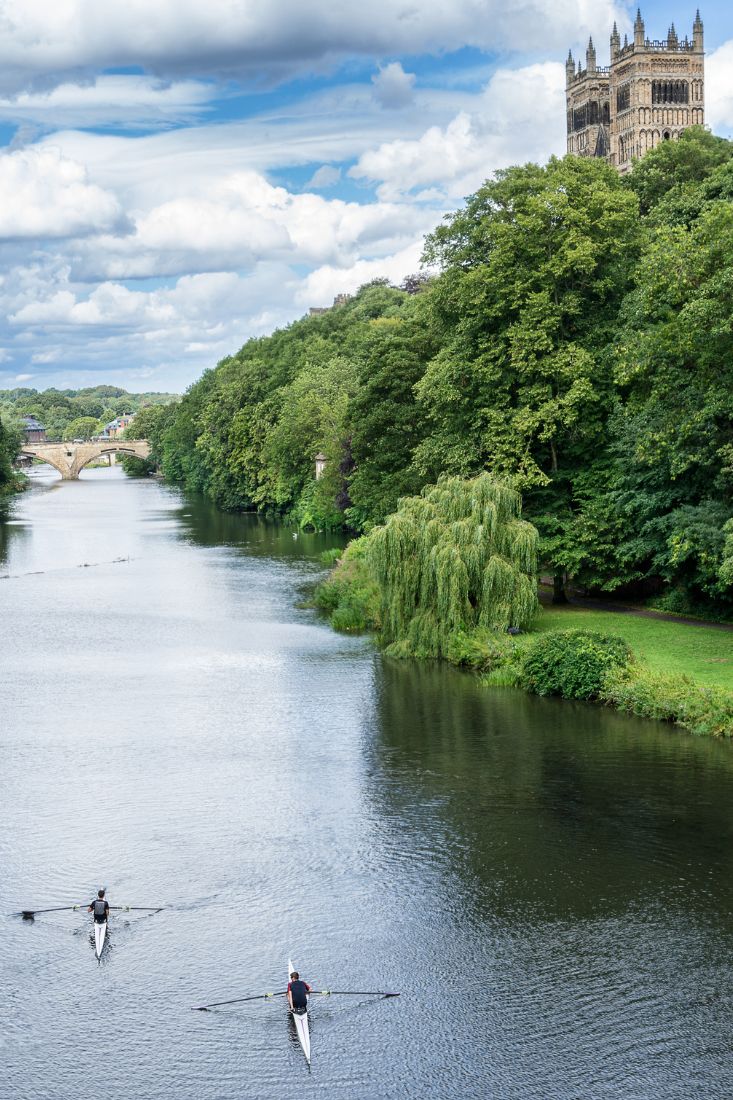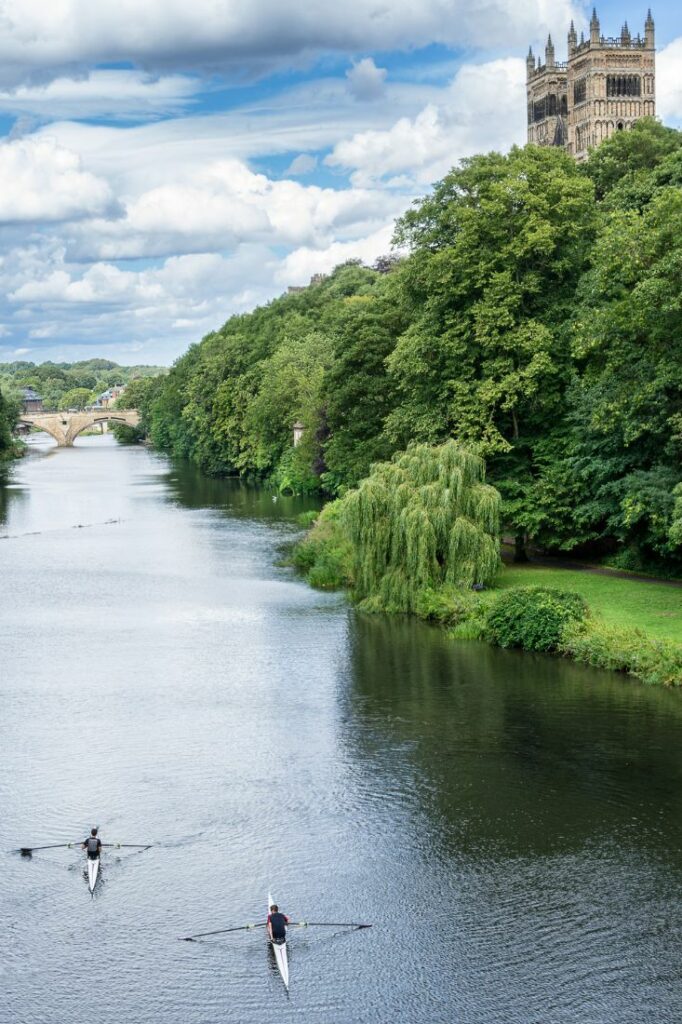 From museums and parks, to shopping and museums, there's so much to do in Durham. This city is full of activities for family fun, a romantic date, or a solo adventure.
For some family fun, check out Beamish, the living museum of the north. Here you can travel back in time in this immersive experience. It's brilliant fun!
Durham is the perfect place for shopaholics. From farmers markets and antiques, to independent boutiques and shopping centres, you'll find exactly what you need. Pick out a new cushion with your partner or take yourself on a shopping spree.
Knaresborough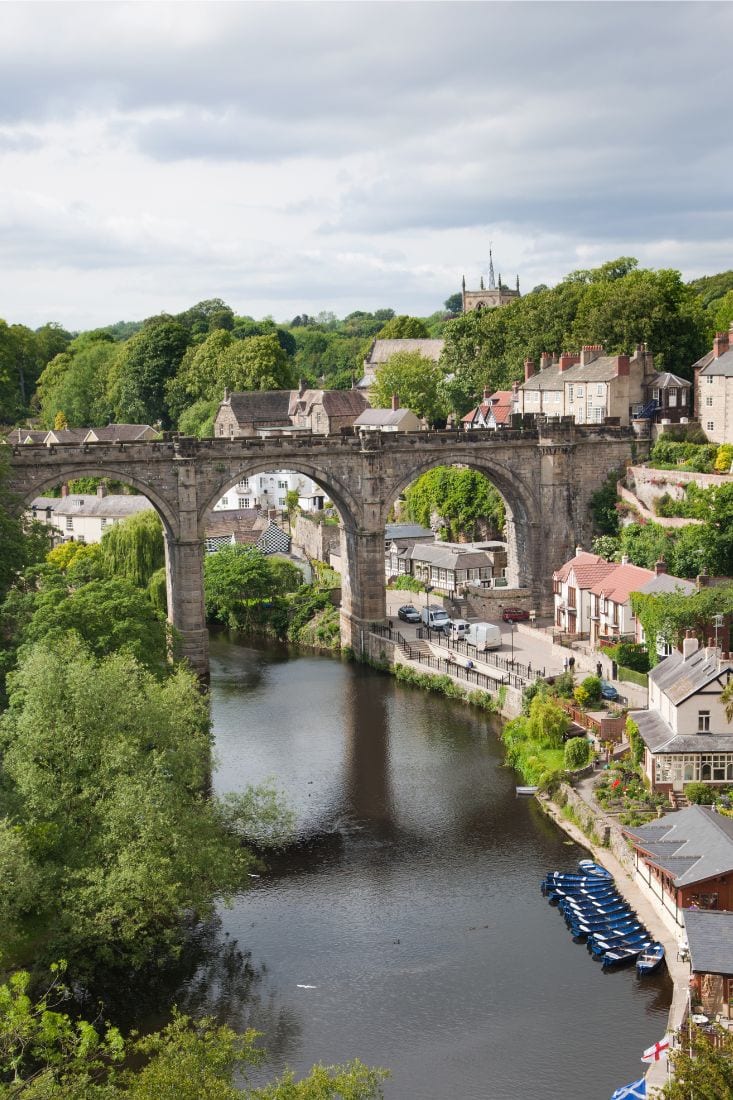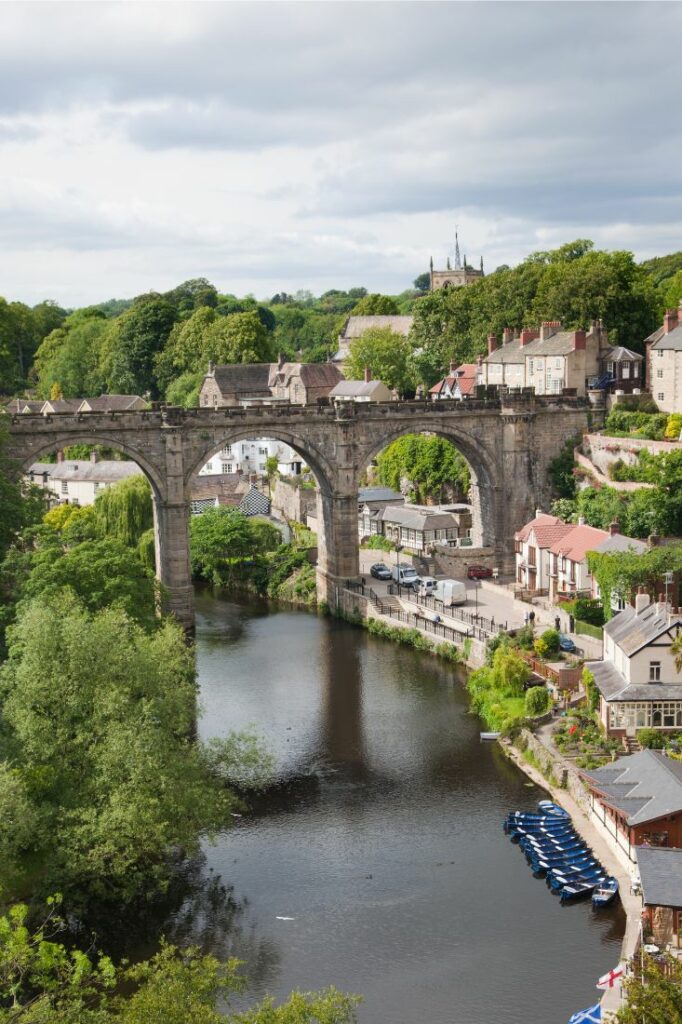 With stunning architecture surrounded by cliffs, Knaresborough is top of my list of places to visit in Yorkshire. I just love the feel of the marketplace surrounded by mediaeval streets.
Check out the mediaeval remains of Knaresborough Castle before checking out the independent shops in the traditional marketplace. I love visiting Yorkshire Mixture, where you can choose from 100 jars of traditional sweets.
If you love the great outdoors you're going to want to visit Mother Shipton's Cave and the Petrifying Well. The landmark is England's oldest visitor attraction and has been open since 1630! Check out the mile-long walk along the River Nidd.
Bolton Abbey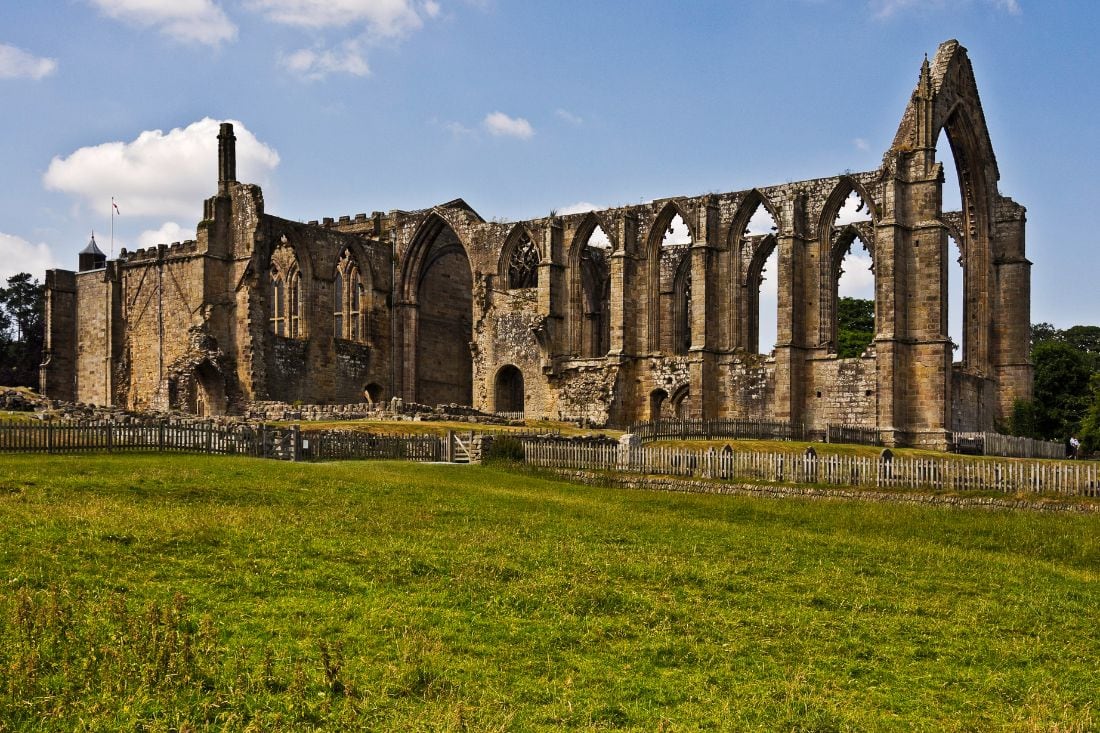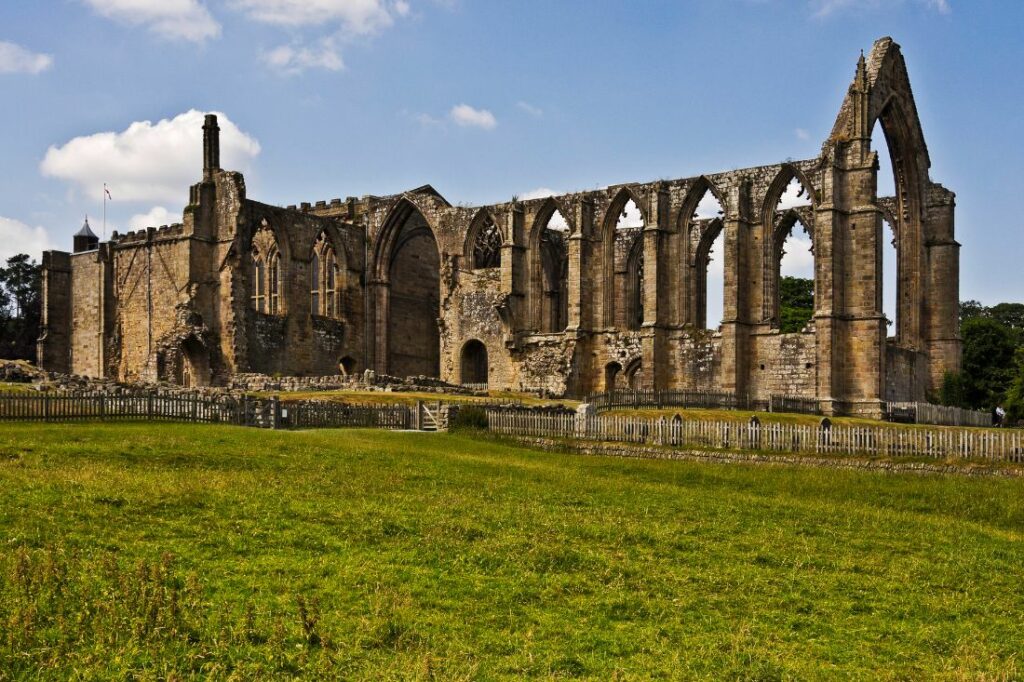 There's so much to see and do at Bolton Abbey making it's place to visit. From the Priory Church and Ruins and Barden Tower, to the Valley of Desolation and The Money Tree, you'll be entertained for hours.
Check out the stunning 12th century ruins of the Augustinian Priory before venturing through the riverside landscapes that surround it.
Why not admire the aqueduct or jump across the 60 stepping stones across the river, which were once a crossing point for workers.
Harrogate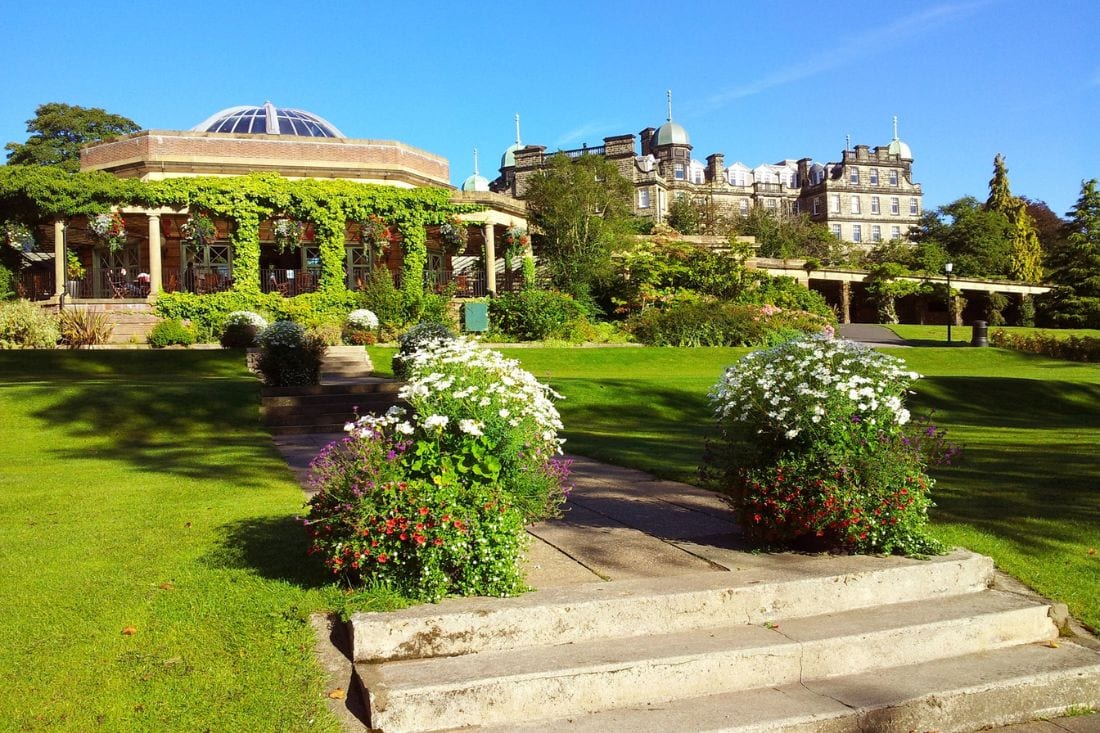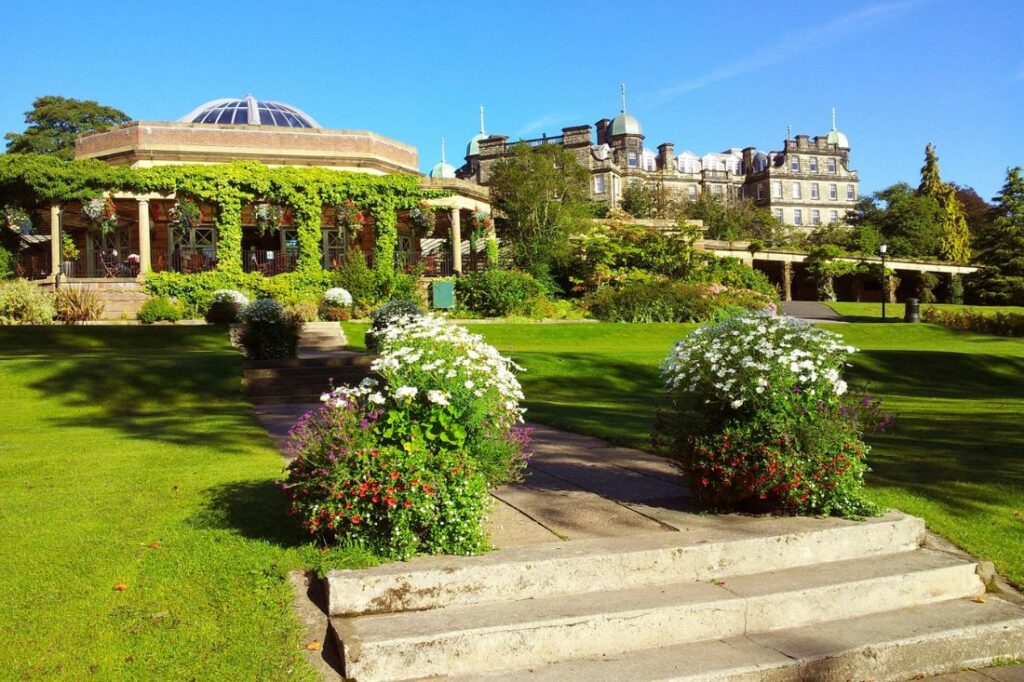 Rounding off our list of York day trips is Harrogate, which is a fantastic year-round destination. Discover the Victorian spa town and all it has to offer.
The Turkish Baths are perfect for a romantic getaway. Offering modern treatments with the Victorian Turkish baths decor, this is the ideal location for a relaxing couples activity. Why not finish your evening with a show at one of Harrogate's many theatres?
Our green-fingered readers are going to love the variety of gardens in Harrogate. Check out the Himalayan Gardens and Sculpture Park where you can discover over 80 sculptures and botanical masterpieces!
---
There are so many fantastic day trips from York to choose from! Which one of these are at the top of your list? If you have any questions at all you can let us know in the comments below!
Like this blog post? Then Pin it for the future!