Are you looking for the best day trips from Bristol? From tours to Stonehenge to hiking Cheddar Gorge, this is what to do near Bristol.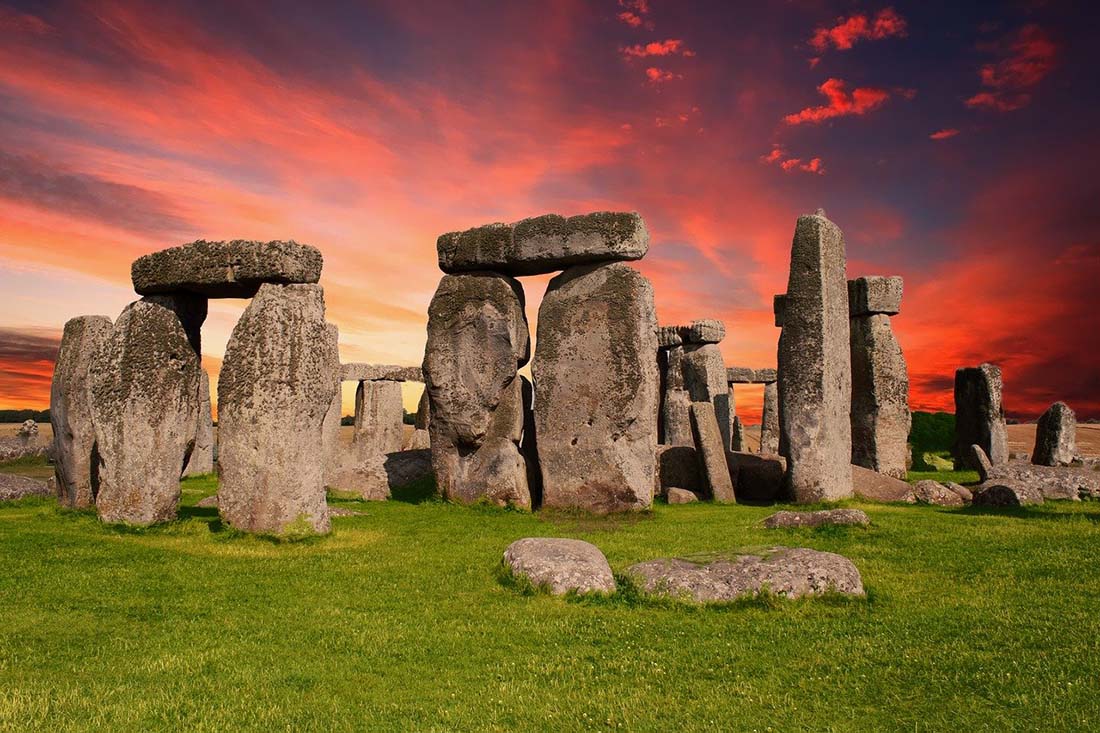 Bristol is a place nestled in a glorious countryside of rolling hills, dramatic gorges and coastal villages. If you can drag yourself away from the city, there is so much natural beauty to enjoy.
From ancient monuments, old-fashioned towns with historic pubs, to grand landscapes, safari parks and underground adventures, you're sure to find day trips from Bristol that suit all budgets and interests.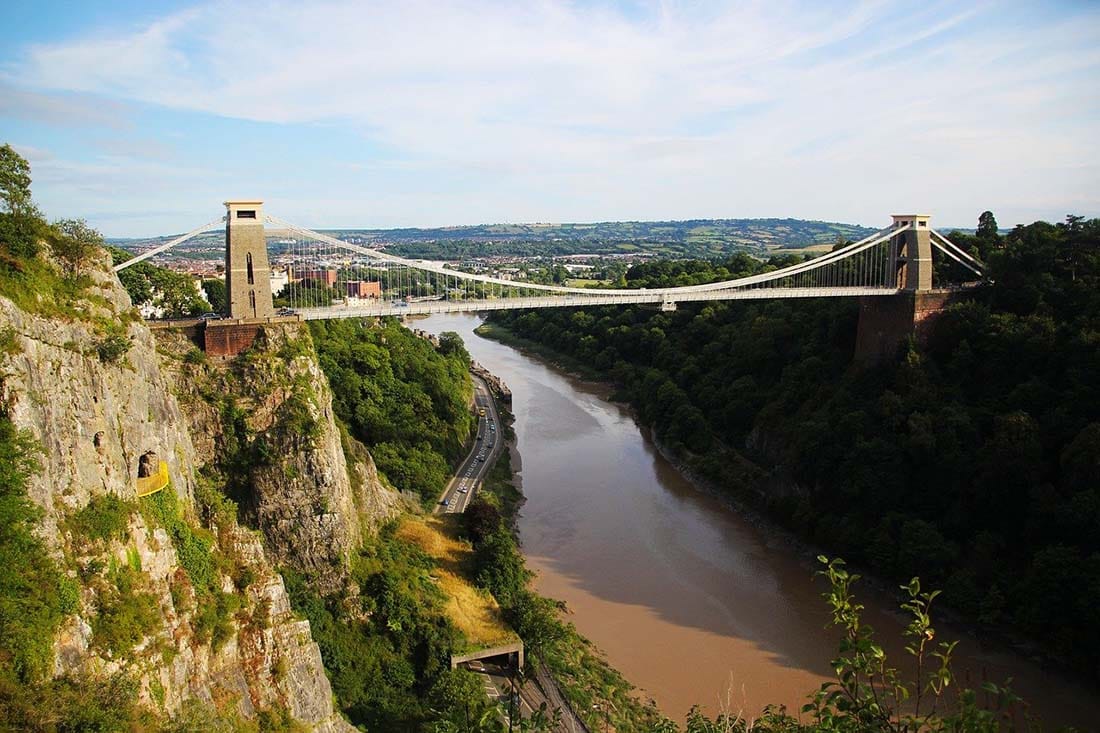 What's even better is Bristol has great public transport connections, and there are plenty of tours from Bristol too. That means you'll be able to get to many of these places listed here even if you don't have your own car.
Bristol embodies the beauty of the west country, and there are so many unique activities nearby. From feeding a giraffe at Longleat Safari to exploring Glastonbury, you're in for an amazing time whatever you choose to do.
So, if you're headed this way and you're looking for what to do near Bristol, here is my list of recommendations. Pick one of these things and I guarantee nothing but good times ahead.
We've got lots of other tips for trips to Bristol, so don't miss our guide to the best brunches in Bristol, best walks near Bristol and Chloe's Bristol day trip itinerary.
---
Day trips from Bristol
Stonehenge tours from Bristol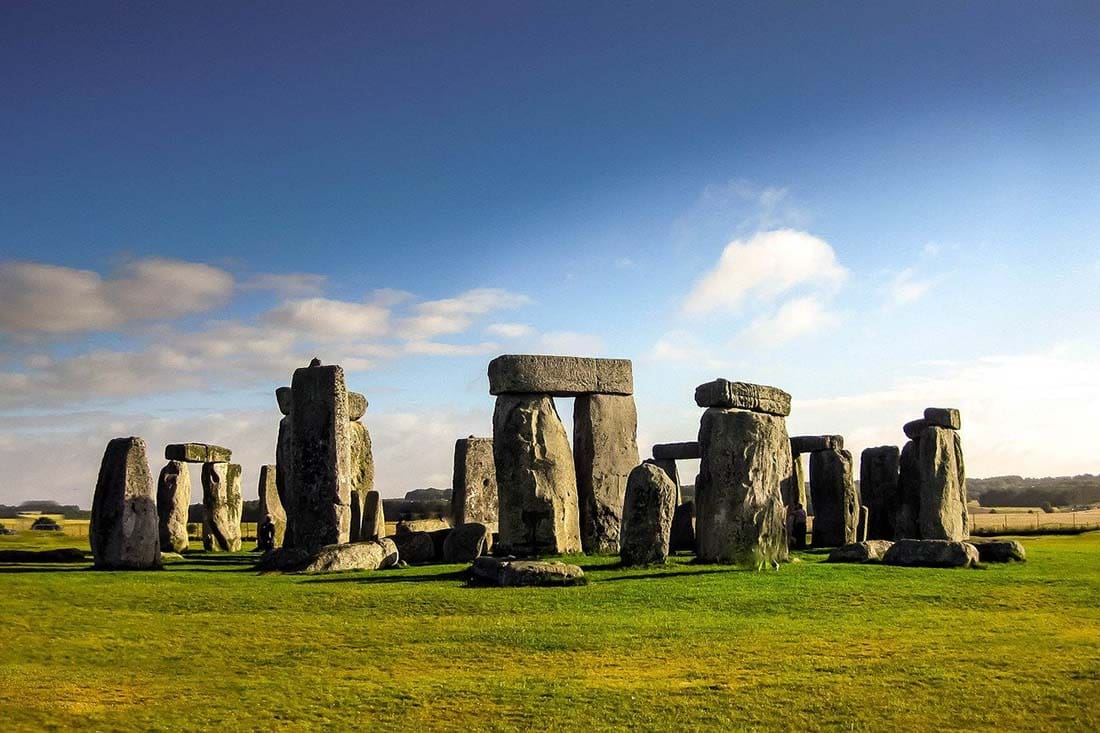 Ahhh, the mysterious beauty of Stonehenge. For the last 4000-5000 years, the prehistoric monument of Stonehenge has delighted people from all over the world. As one of the most iconic monuments in the United Kingdom, a trip to Stonehenge is always one of the most popular day trips from Bristol.
Let someone else take over the driving and take advantage of the Stonehenge tours from Bristol. Both private and group tours can be arranged and prices include entry, transport and audio guides. Some tours even include a trip to Lacock and Avebury, or to Salisbury. You can check out these tours either with Greenman Tours or Mad Max Tours.
Alternatively, you can pick up a ticket to Stonehenge that includes a queue jump here. This is great for those of you who are short on time and like planning ahead.
Bristol boat trip with afternoon tea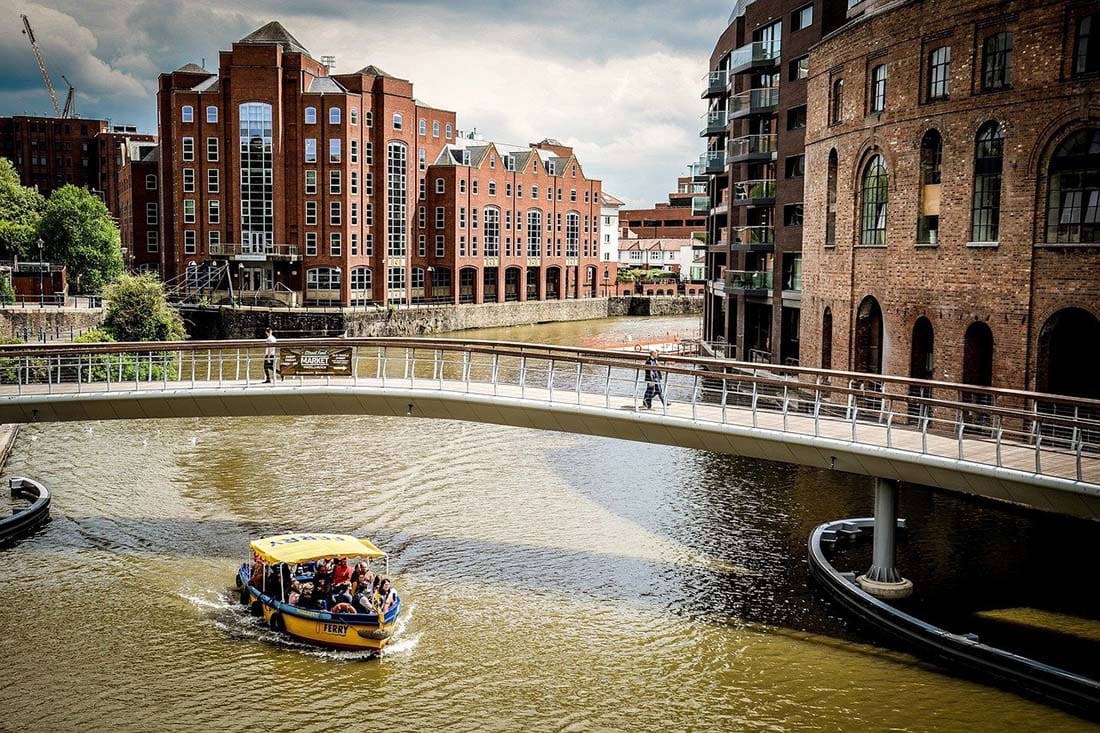 How does learning about the fascinating maritime history of Bristol while taking in the sights from the water and indulging in a scone and a nice cup of tea sound to you? If you answered "Great!", then the Bristol boat trip with afternoon tea is for you.
The afternoon tea cruise sails for 2 hours and is known for its humorous and informative commentary. You'll understand what we mean by that once you've taken the tour.
Tours from Bristol's Wapping Wharf normally run on Wednesdays, Sundays and bank holidays. Be sure to book in advance to avoid being disappointed.
Longleat Safari and Adventure Park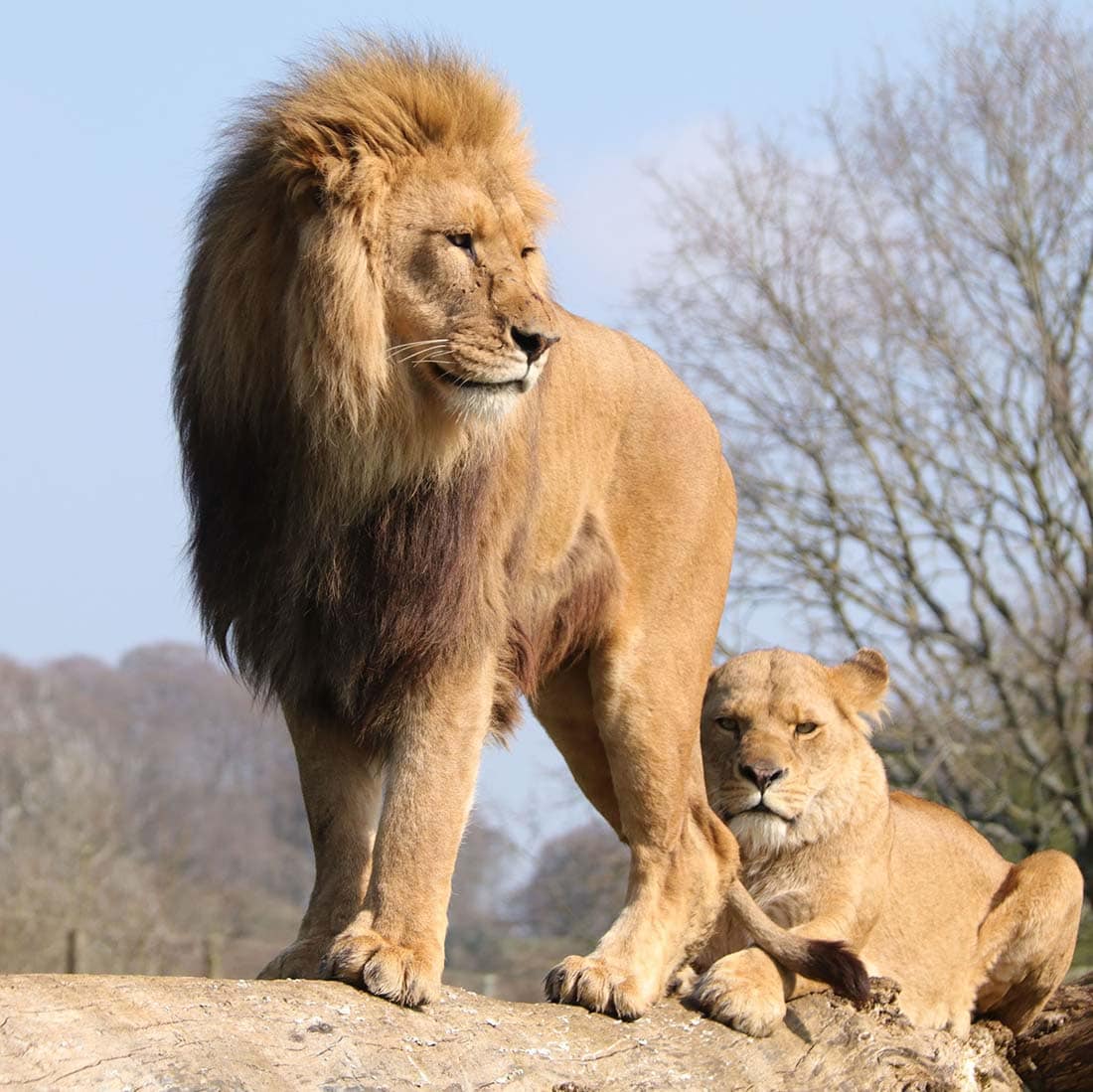 Koalas, hippos, lions, cheetahs, monkeys, zebras and Anne the rescued circus elephant are all waiting to greet you at the Longleat Safari and Adventure Park.
Just 30 miles away, this safari will provide one of the most unique day trips from Bristol for the whole family. You can purchase a ticket for the on-site bus tour, or feel like you're on a real adventure and drive your own vehicle through.
Aside from an abundance of animals, the park provides mazes, boat cruises, Longleat house and gardens, and a kid's adventure playground. You can even hand feed birds and giraffes too. It goes without saying, but this really is one of the best activities for kids around. There are so many learning opportunities for them, so it's fun and educational.
Loneleat has a very good ethical and ecology record too. They are a very sustainable organisation and their animal welfare is top notch.
Westonbirt Arboretum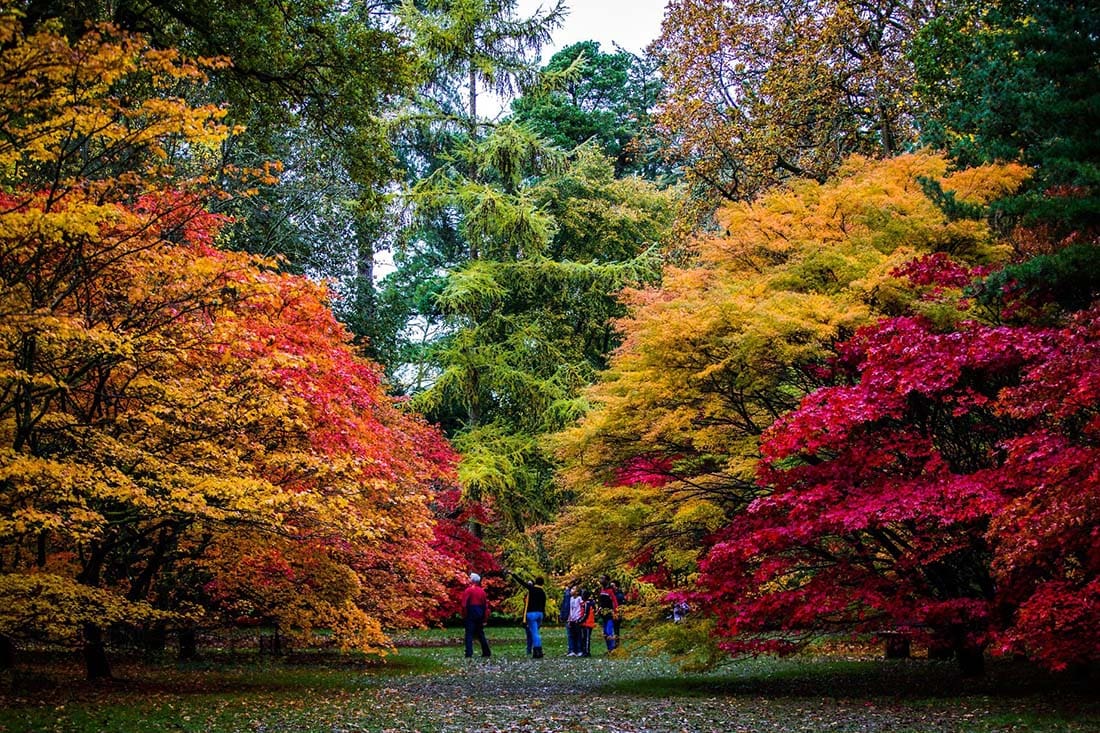 Located in the Cotswolds, the Westonbirt Arboretum boasts an amazing collection of trees from all over the world. Spend your day exploring some of the many nature trails, identifying flora and fauna using the Westonbirt Arboretum's Plant and Flower Spotter's Guide, or snap drool-worthy photos along the Picture Perfect trail.
While this is an amazing place to cool down in summer, there are also fun activities for all seasons, including a Christmas light show, a tree top walkway and Gruffalo trail for the kids. The site also features an on-site shop, restaurant and outdoor play areas. Basically, there really is something for everyone here which is why we love it!
Cheddar Gorge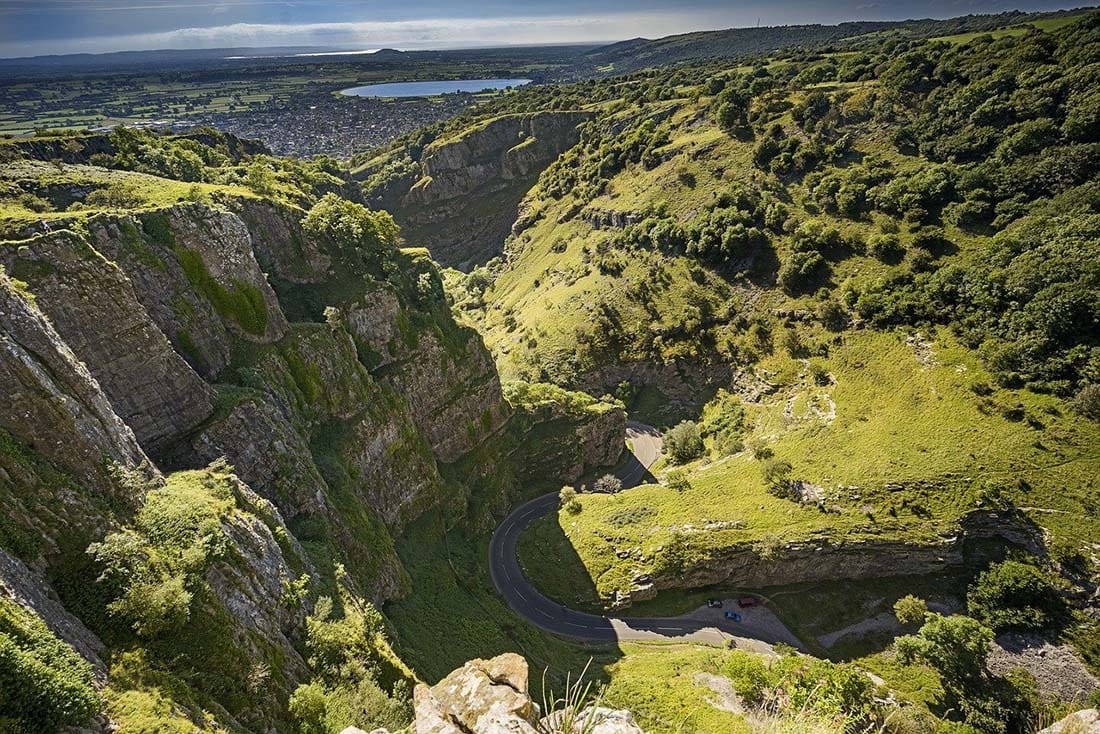 Cheese and nature lovers unite and make your way to Cheddar Gorge! At 137m (449ft) deep and 4.8km (2.98 miles) long, Cheddar Gorge is the largest gorge in England. This is also the place where Cheddar Man, the oldest complete human skeleton in Britain was found. Two records in one!
Surrounded by natural beauty, the best way to enjoy this gorge is by taking a circular 4-mile walk. The national trust recommended route takes you past the pinnacles and caves, and provides stunning views.
After some good fresh air, make your way to a cheese making tour and learn the history of the iconic cheese named after the area. Don't forget to try a few samples too.
Glastonbury Tor Walk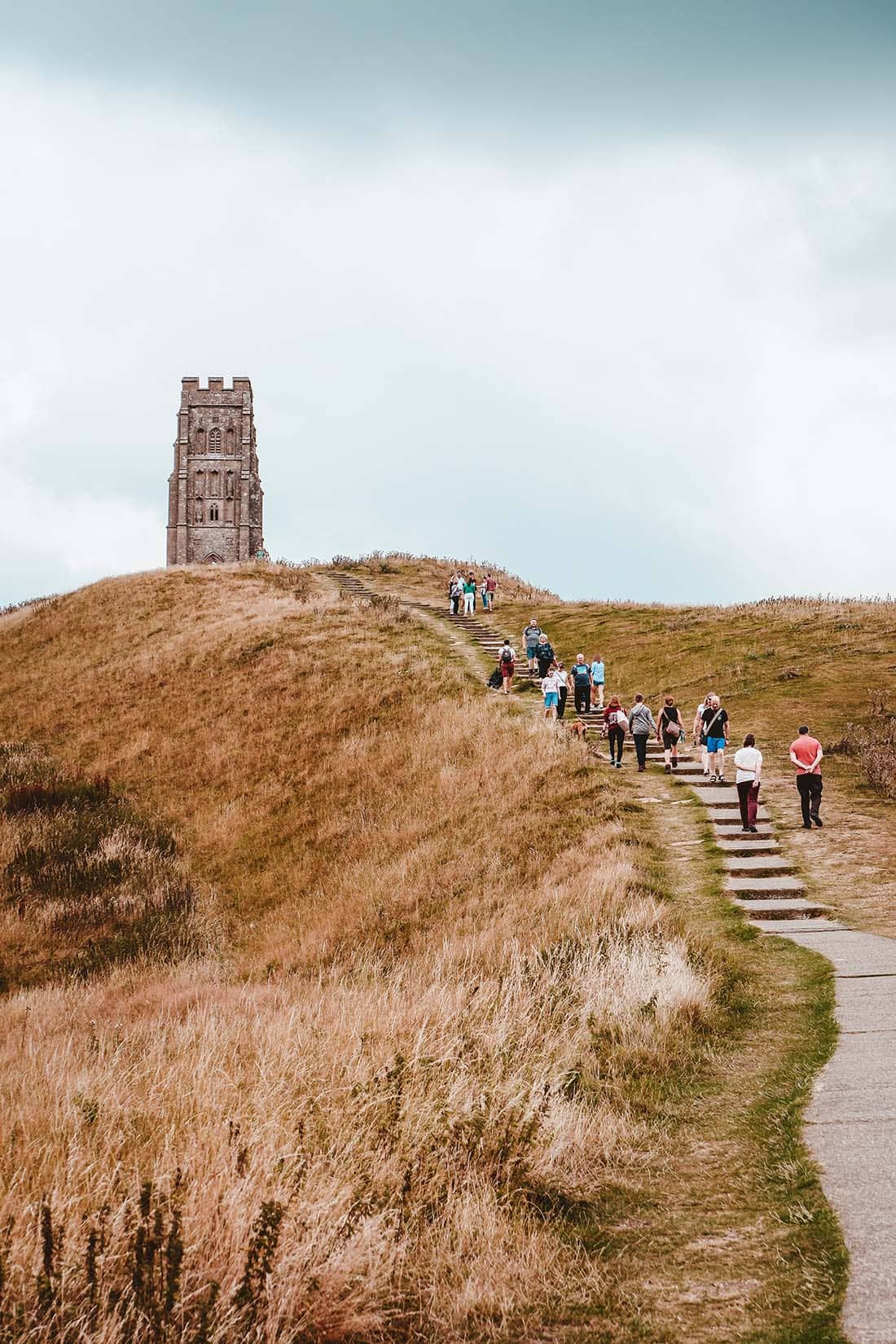 Free day trips from Bristol can provide breathtaking views and a full day's entertainment without splashing any cash. The Glastonbury Tor Walk, for example, is one of the best hikes in Somerset, and that's saying something! This popular walk takes you from the ruins of Glastonbury Abbey to the summit of Glastonbury Tor.
The circular walk is around 2 miles and there is a fairly moderate climb to the top of the hill. At the top you'll find St Michael's Tower, an old 15th century church tower with some of the best views of England.
One of the best bits about this walk is you'll end up in Glastonbury itself. That means you can finish off your walk with a pub lunch or afternoon tea.
Bath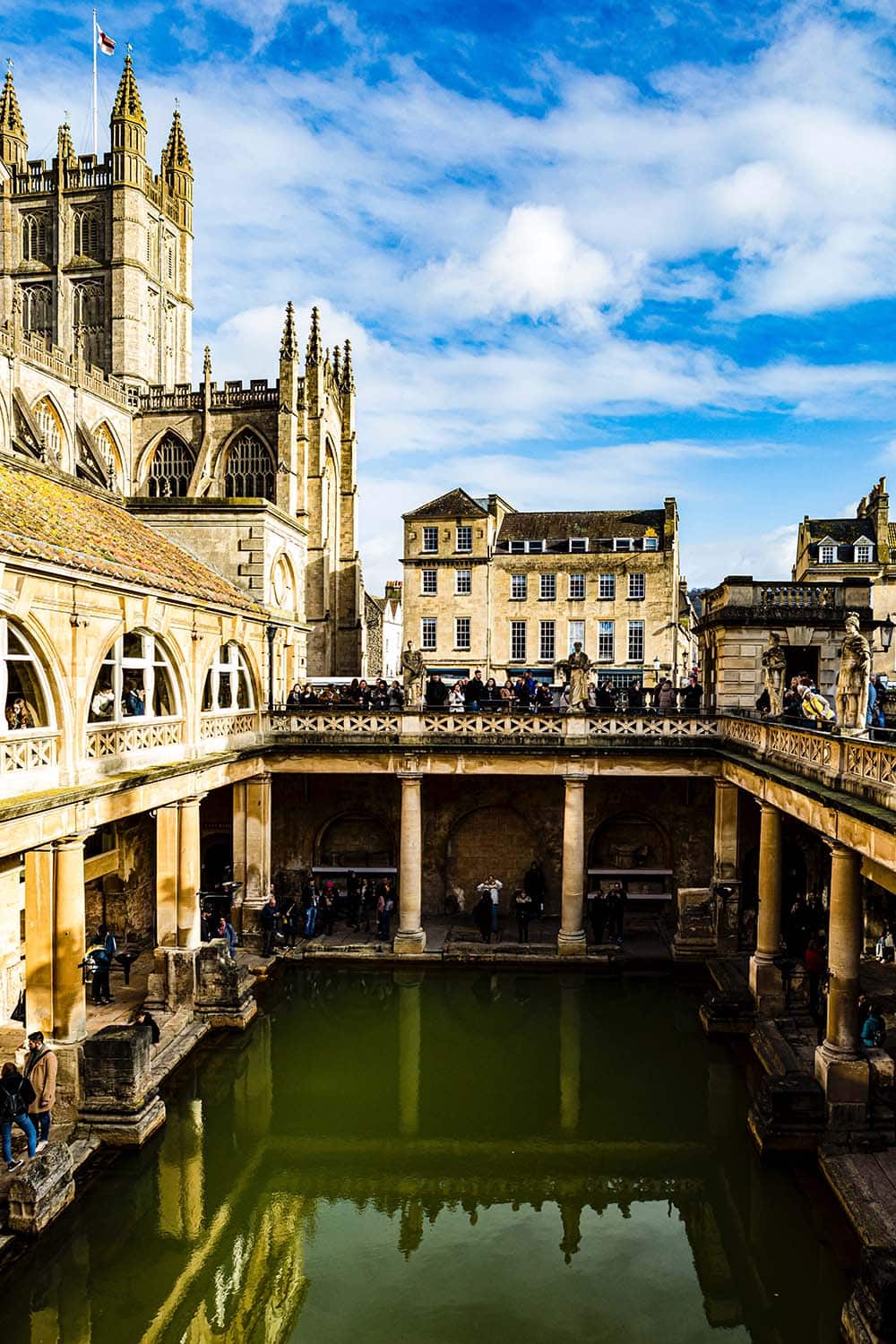 With its gorgeous 18th century Georgian architecture, Bath is a UNESCO World Heritage City, in fact the only one in the UK. Located just 13 miles away, Bath is very easy to get to from Bristol. What makes this day trip even better is that there are great public transport connections between the two cities and it is very easy exploring Bath on foot, so you don't need a car for this one.
The Roman Baths are of course a key place to visit, however Bath offers so much more. While you're here, take a stroll through Queens Square, enjoy the architecture of the houses in Circus and Royal Crescent areas, visit the Bath Abbey and enjoy the views at Pulteney Weir.
One of the best ways of experience Bath is on a walking tour of the city. On a tour like this you'll see all the top sites – this tour also includes entry into the Roman Baths afterwards too which is a bonus.
Cotswolds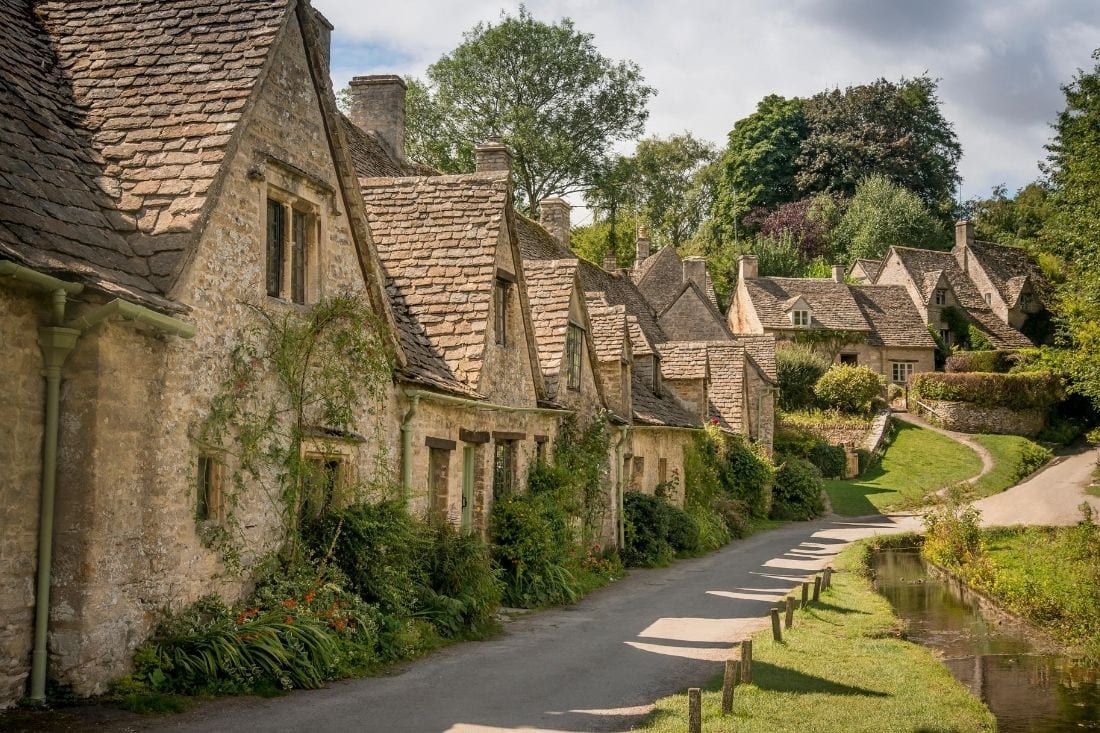 Have you been picturing yourself tiptoeing down cobbled streets, surrounded by quaint stone houses with thatched roofs? Or perhaps taking cream teas by the river? Then the Cotswolds are the villages near Bristol to visit for you.
Located 55 miles north-east of Bristol, the Cotswolds are made up of many villages and towns, each seemingly more gorgeous that the last! But where to start?
With a small river running through the centre, boutique shopping and cream teas a plenty, Burton-On-Water is a great pick. For quintessential cobbled streets, stone houses, thatched roofs, and English pubs, make your way to Castle Comb. Go to Stow-on-the-Wold for tea rooms, manors and museums, or Tetbury for a round of antiquing. You can discover the best villages in the Cotswolds in our blog post here.
Llanddwyn Island, Anglesey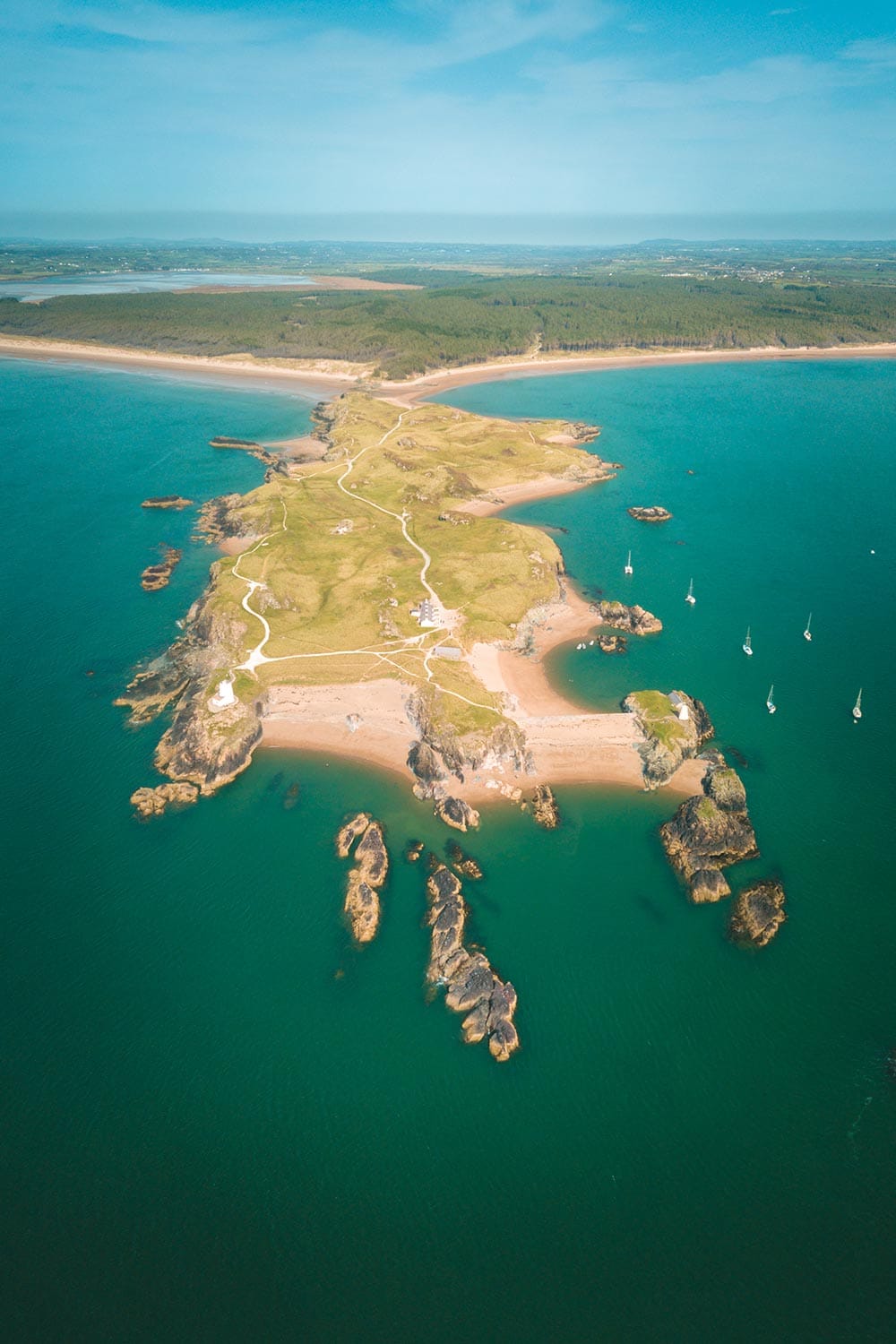 Llanddwyn Island isn't quite an island – it's just about attached to the mainland – but it does offer some of the best views of the stunning North Wales coastline.
One of the highlights here is the Tŵr Mawr lighthouse (that's 'Great Tower lighthouse' in English). This is an old lighthouse that dates back to 1845 and it's become one of the most photogenic spots in Wales.
It's also the perfect place to spot some wildlife. Seals are often seen relaxing in the sun on the rocks below. Also, if you're lucky, you can see dolphins and occasionally minke whales in the area too. This is genuinely one of my favourite spots in Wales. If you get here on a hot and sunny day it definitely does not feel like you're in the UK at all!
Weston-Super-Mare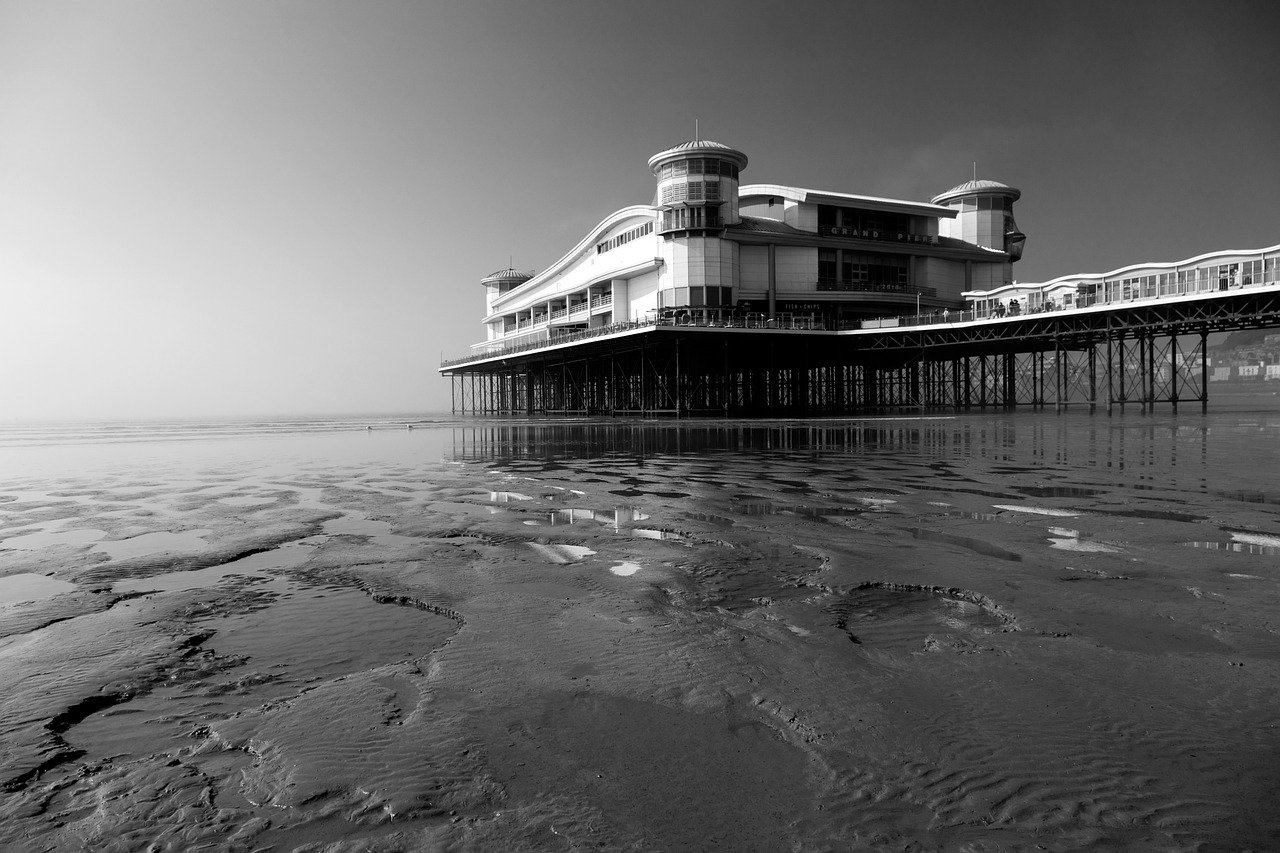 Just 18 miles south-west of Bristol, and conveniently connected by public transport, sits the Victorian seaside town of Weston-Super-Mare. Providing long stretches of beach, ice cream stands and donkey rides, a day trip here should be on your list of what to do near Bristol. Especially during the summer when it is a real holiday hotspot.
The town itself also offers plenty to keep you entertained. For example, visiting The Bishop's Palace and Gardens which is complete with moat and drawbridge. Or visiting The Grand Pier, an indoor amusement park set over the water, great for families on rainy days.
Wookey Hole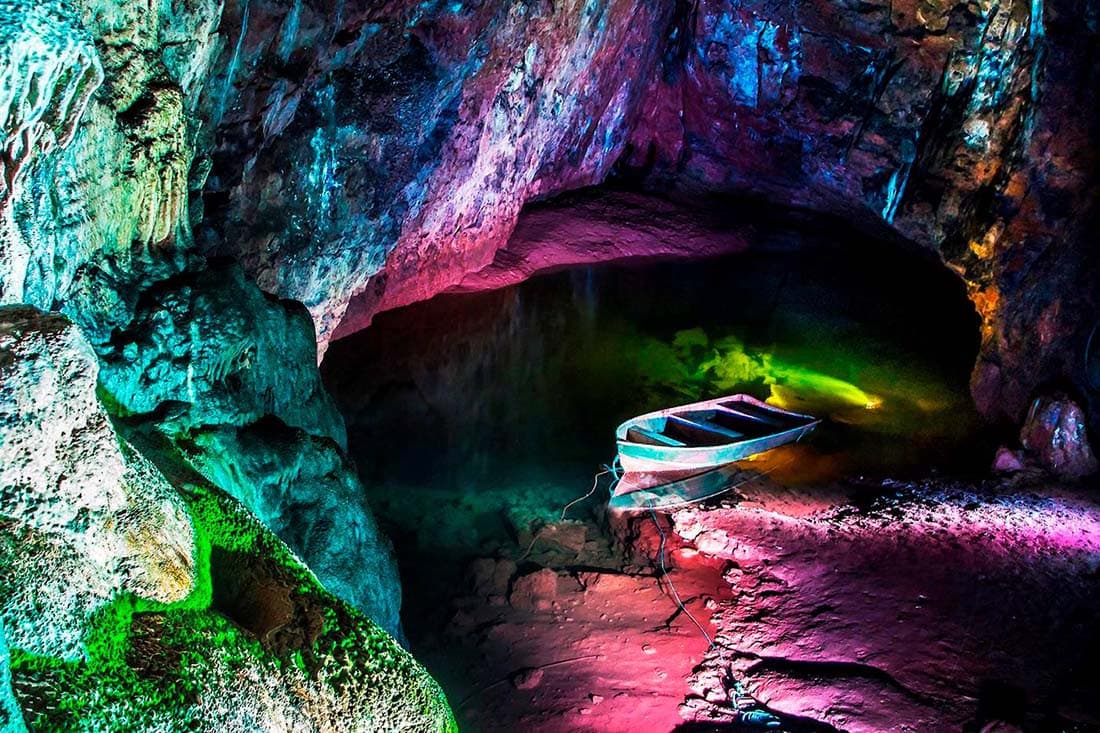 Looking for fun day trips from Bristol for families? Then come and explore the world from underground at Wookey Hole. Wookey Hole's main attraction is a system of underground caves. In fact, they are the largest show caves in England!
Now lit up and equipped with walking paths, this system of caves was once home to cavemen thousands of years ago. More than just caves, admission includes access to mini golf, mirror mazes and a fairy garden. You can also walk through the valley of dinosaurs, play on vintage penny arcade machines and enjoy indoor and outdoor play areas. As I said, this is such a great place for families – all you big kids will love it too.
Salisbury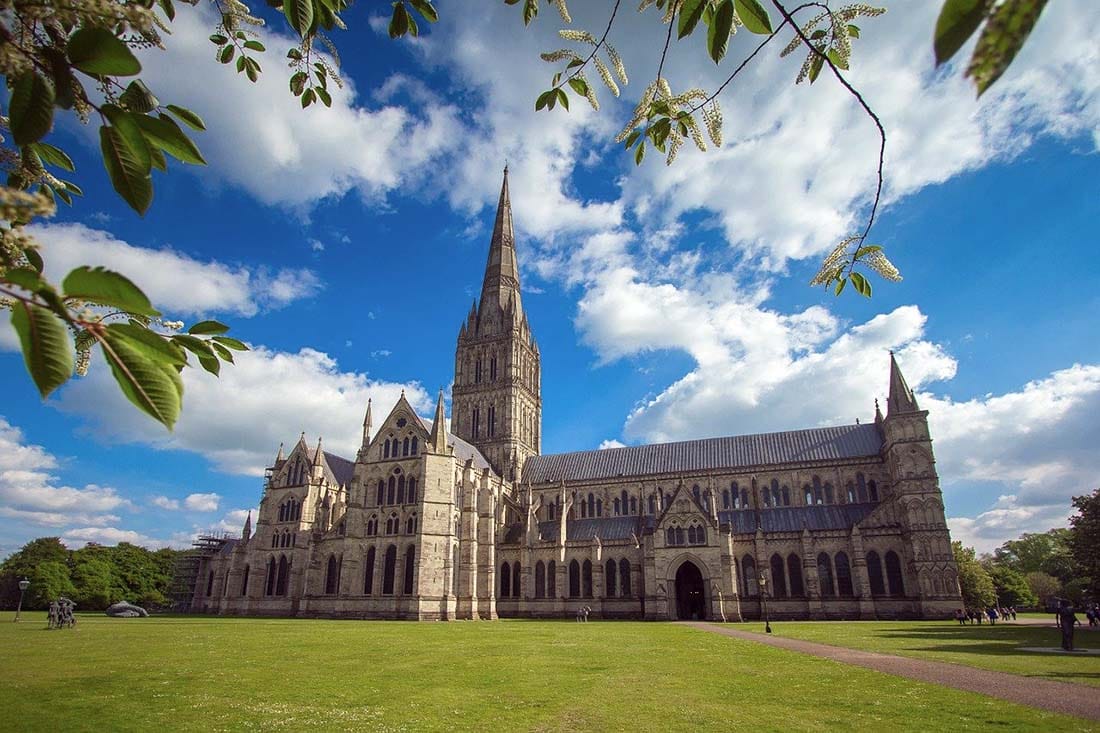 The city of Salisbury, on the south eastern side of Wiltshire is steeped with history. In fact, the Salisbury Cathedral is home to one of the original Magna Cartas! The medieval cathedral itself is the place of pilgrimage for hundreds of thousands each year, and it has the tallest spire in Britain.
Be sure to take some time wandering the streets and admiring the buildings that have stood here for hundreds of years. Including a stroll through the High Street Gate, built in the early 1300s and was once used to lock up convicted criminals. Then head over to 700-year-old The Haunch of Venison for a spot of lunch that will delight your taste buds.
Tintern Abbey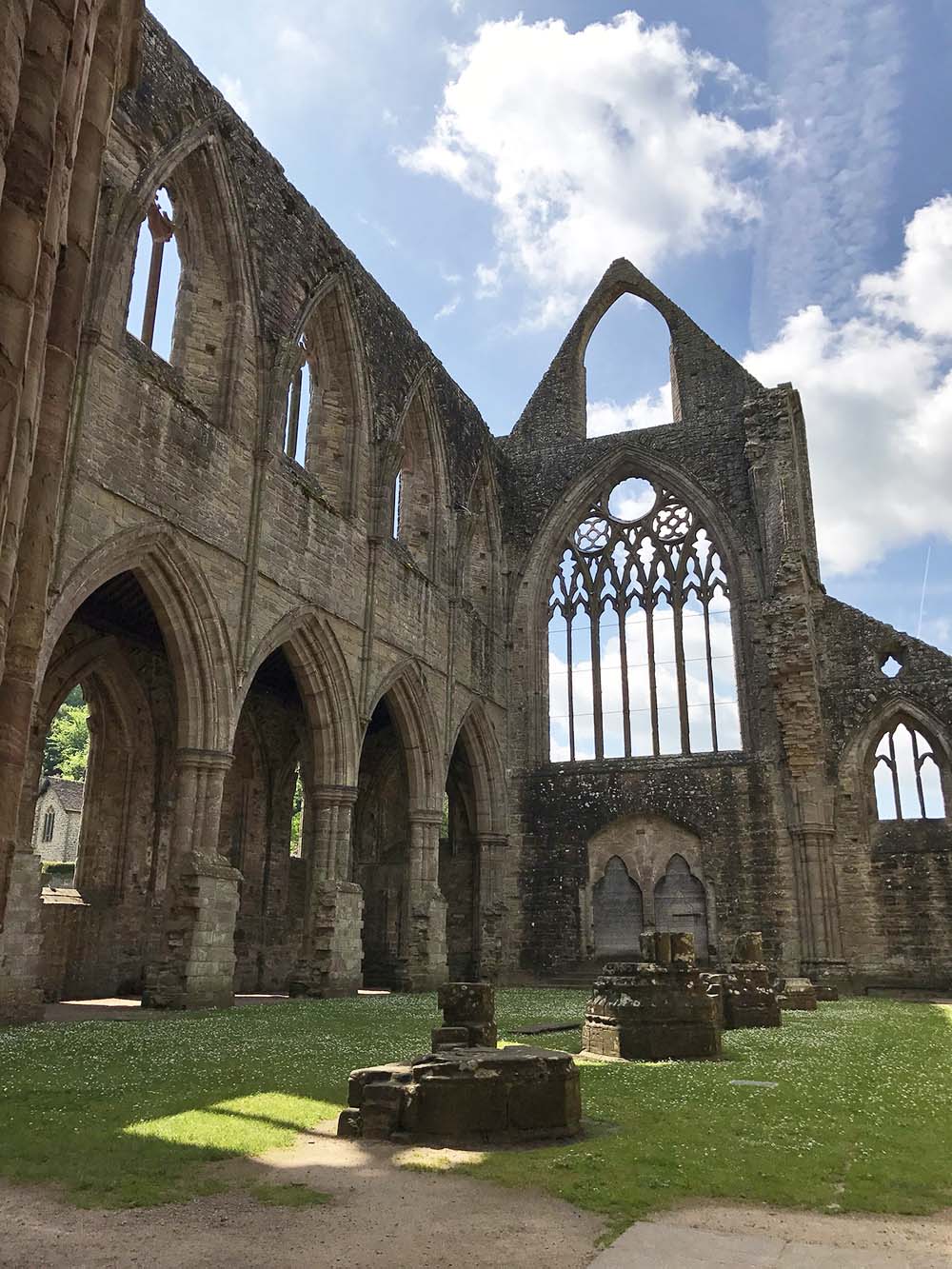 Just over the border in Wales on the banks of the River Wye sits the Tintern Abbey. This majestic ruin was founded in 1131 by Walter de Clare, Lord of Chepstow for Cistercian monks.
In 1537 the abbey was dissolved and has since been left to nature's forces. Though roofless, the walls are standing and you can still spot many distinctive features of this Early English to Decorated Gothic style structure.
Take a guided history tour, wander through the surrounding countryside and enjoy refreshments at the on-site cafe.
---
We've got lots of other tips for trips to Bristol, so don't miss our guide to the best brunches in Bristol, best walks near Bristol and Chloe's Bristol day trip itinerary.
Like this blog post? Then Pin it for the future!