From the crumbling ruins of Dolbadarn Castle to the royal beauty of Beaumaris, these are the best castles in North Wales you need to visit.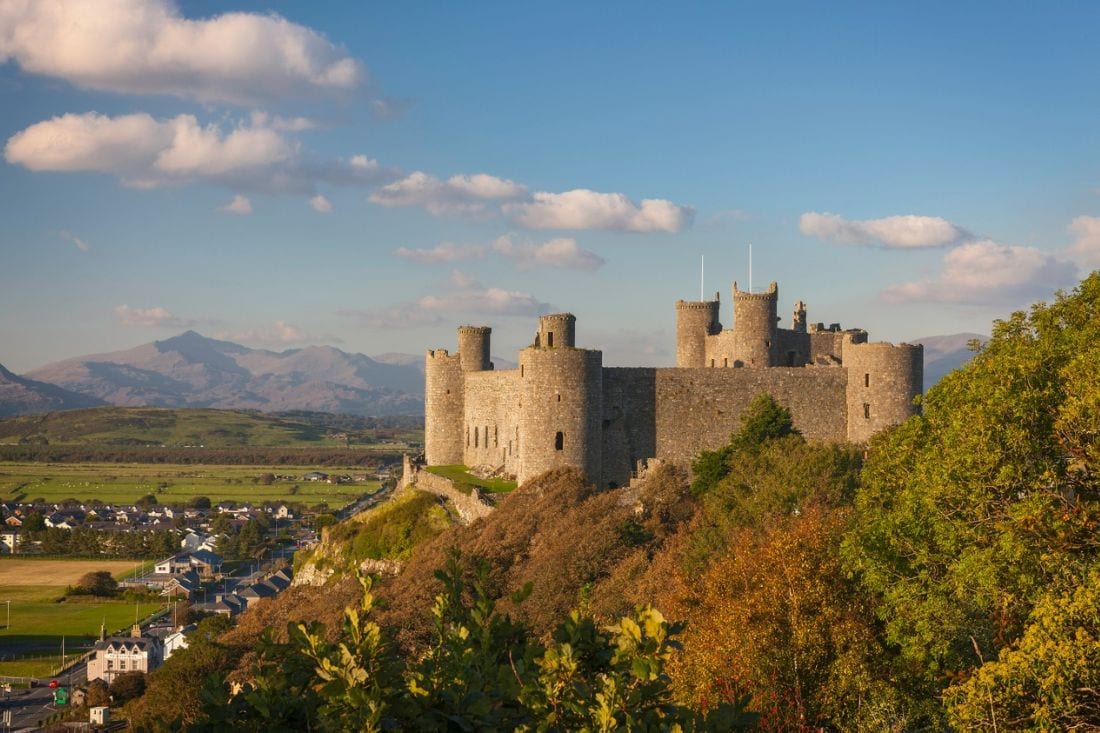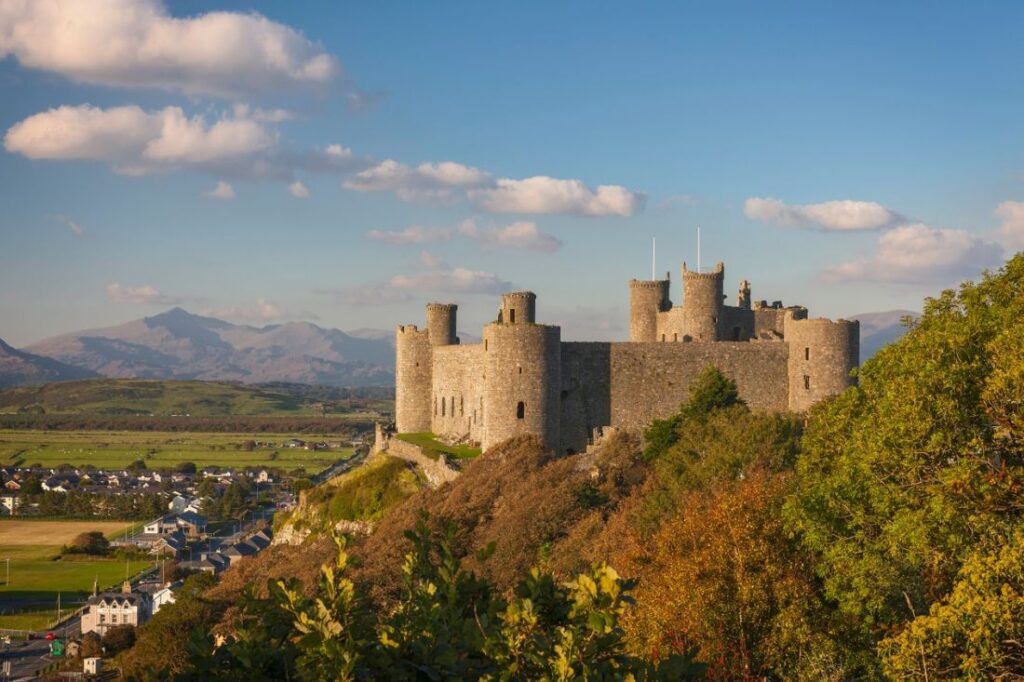 There are so many reasons to visit Wales. From the dramatic landscapes and quaint coastlines, to the big cities and tourist attractions, Wales has it all. It really is one of our favourite places to visit in the UK, and perfect for a holiday at anytime of the year.
One of the things that makes Wales such an enchanting place to visit is these ancient crumbling castles dotted all over the countryside. Some of them feel like you're stepping straight into a fairy-tale or directly onto a film set.
However, there are a lot of castles to choose from – well over 600 in fact! That's what we wanted to show you some of our favourite castles in North Wales. These are the ones always top of our list when visiting.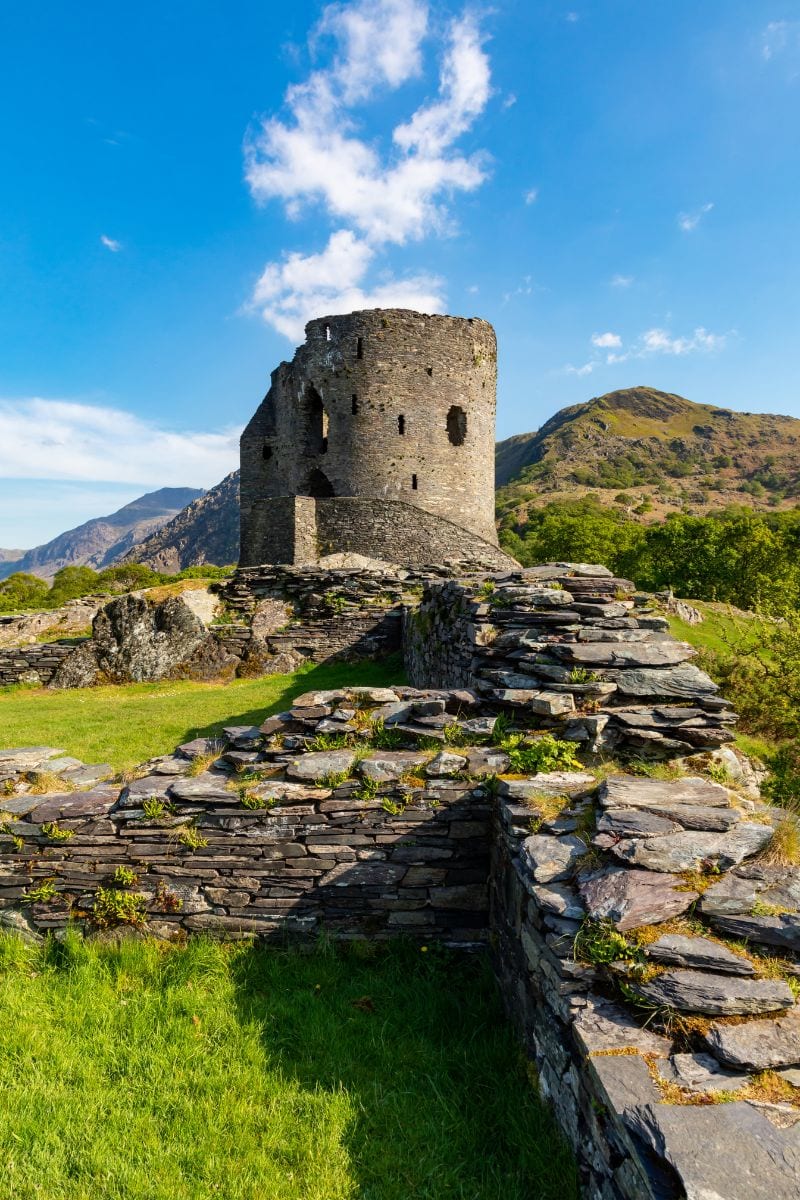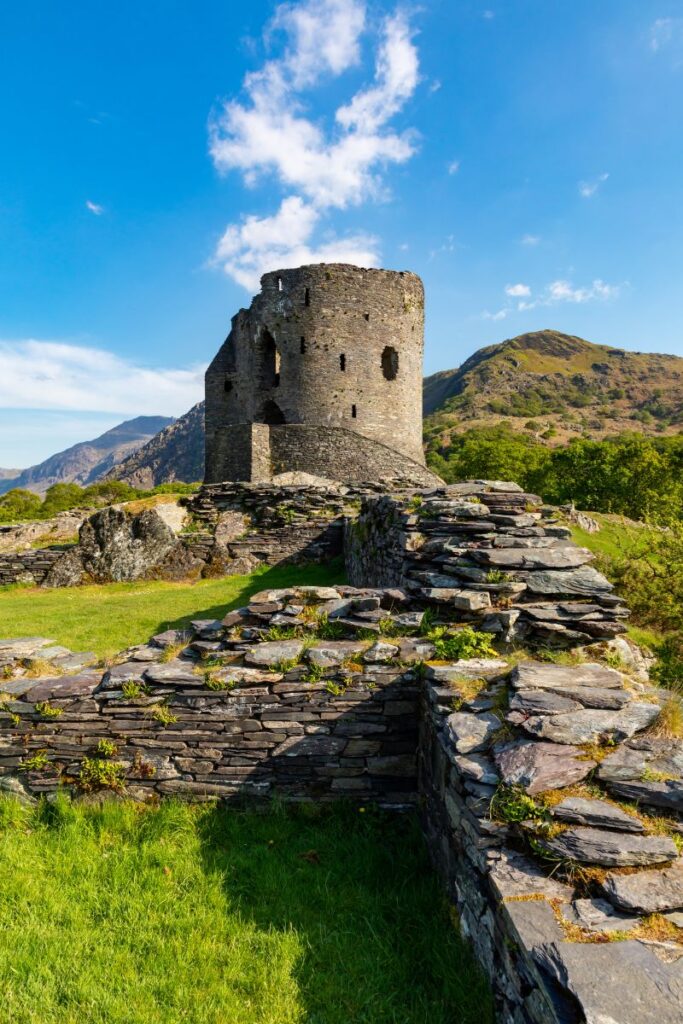 You can check out some of Edward I's fortresses, like the stunning Harlech Castle and Flint Castle, or visit the ruins of what was once a mighty stronghold, like Aberwrystwyth Castle.
We just love the rich history behind each medieval fortress. Check out Criccieth Castle which has a museum dedicated to Gerald of Wales, the Anglo-Norman writer, or the Royal Welsh Fusiliers Museum at Caernarfon Castle.
And just wait until you see the views from Conwy Castle and Beaumaris. These are definitely two of the best Welsh castles and we'd recommend visiting.
Hopefully you'll find our list of the best castles in North Wales useful when planning your next trip here!
If you're heading to North Wales, then check out of list of best castles in South Wales. Also, you might like to visit a few waterfalls in the Brecon Beacons too!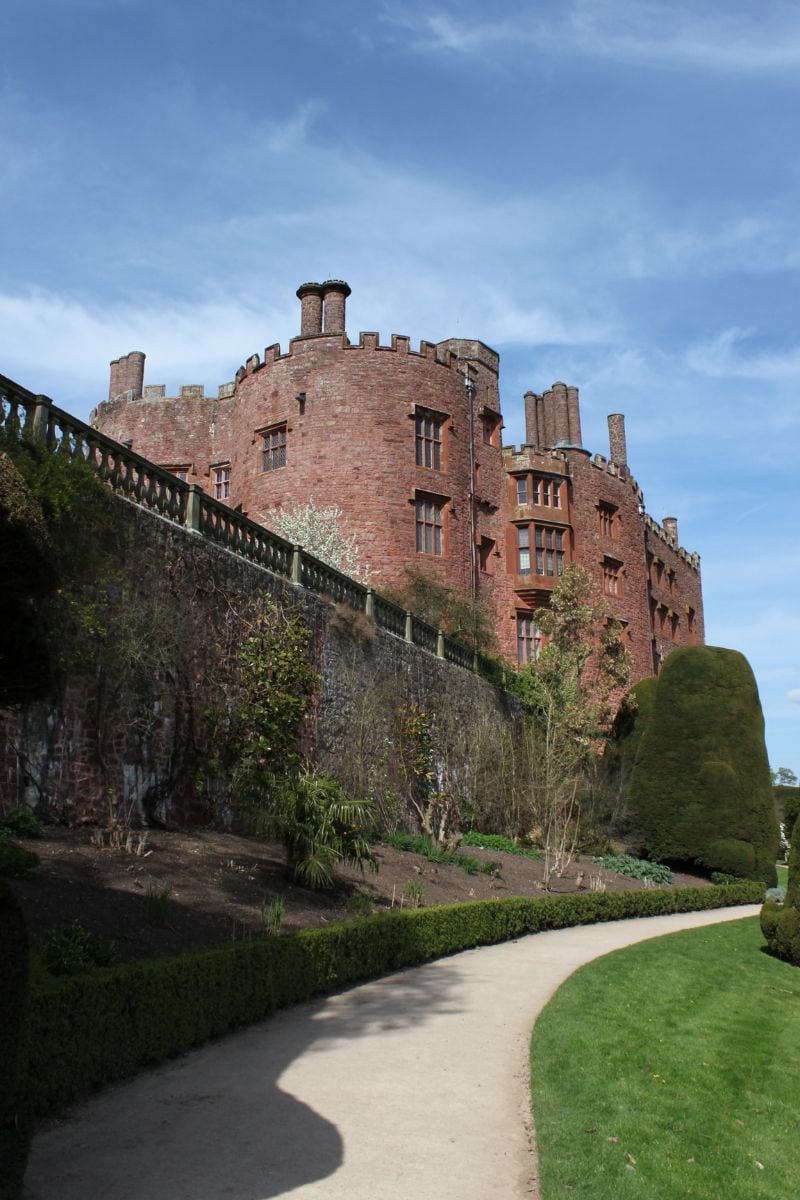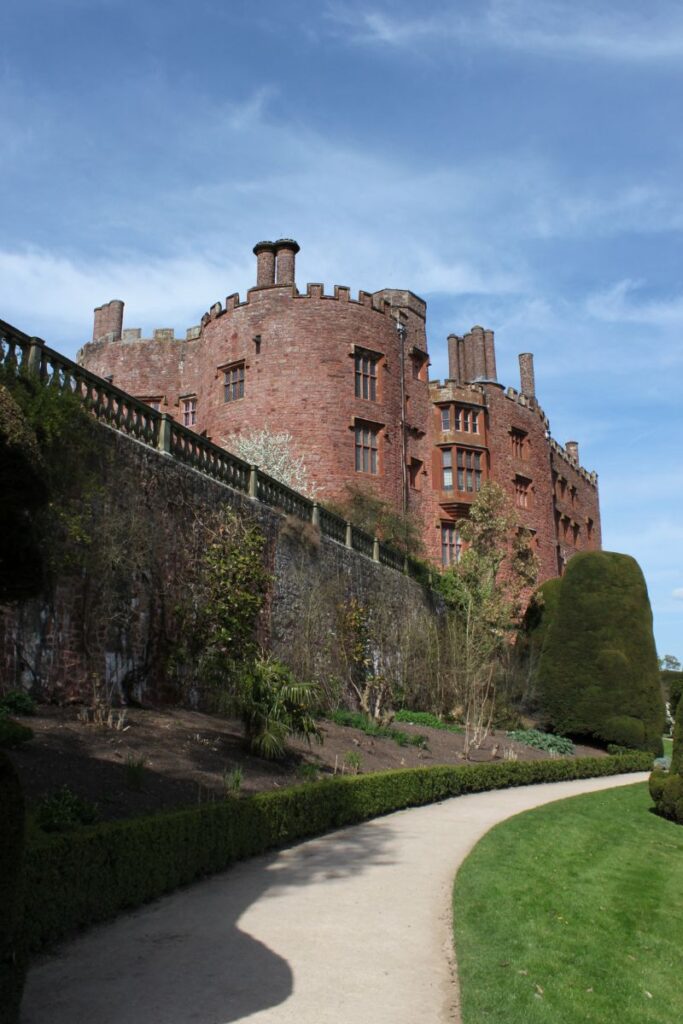 ---
Castles in North Wales
Conwy Castle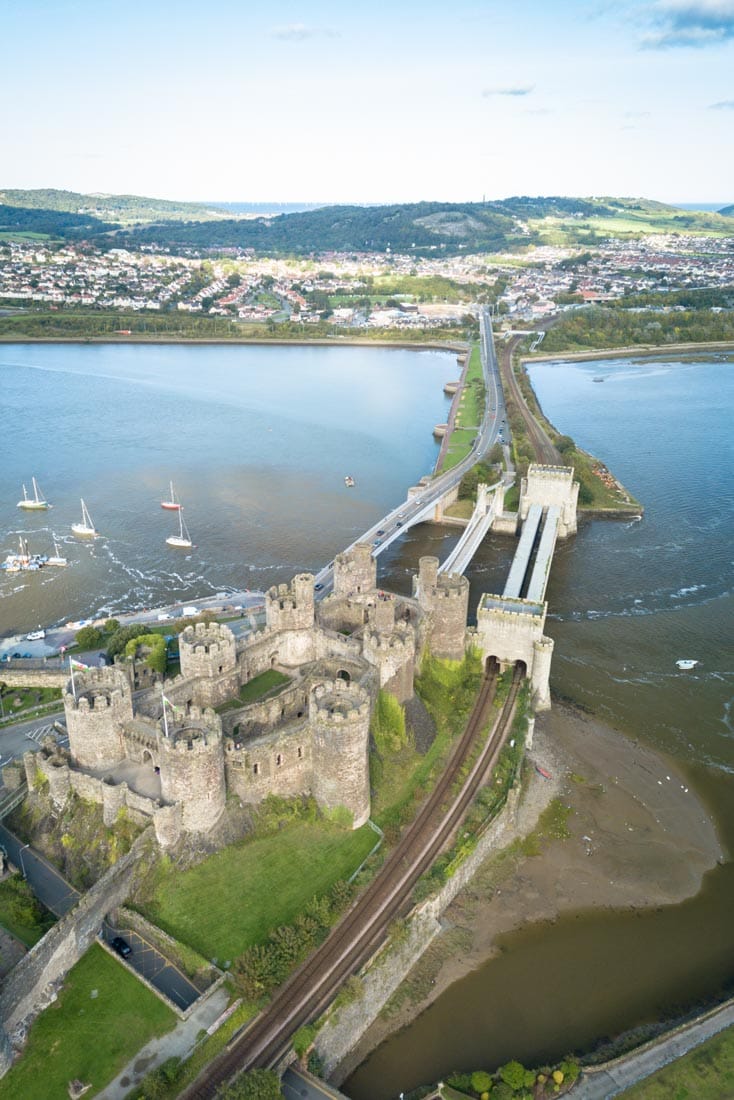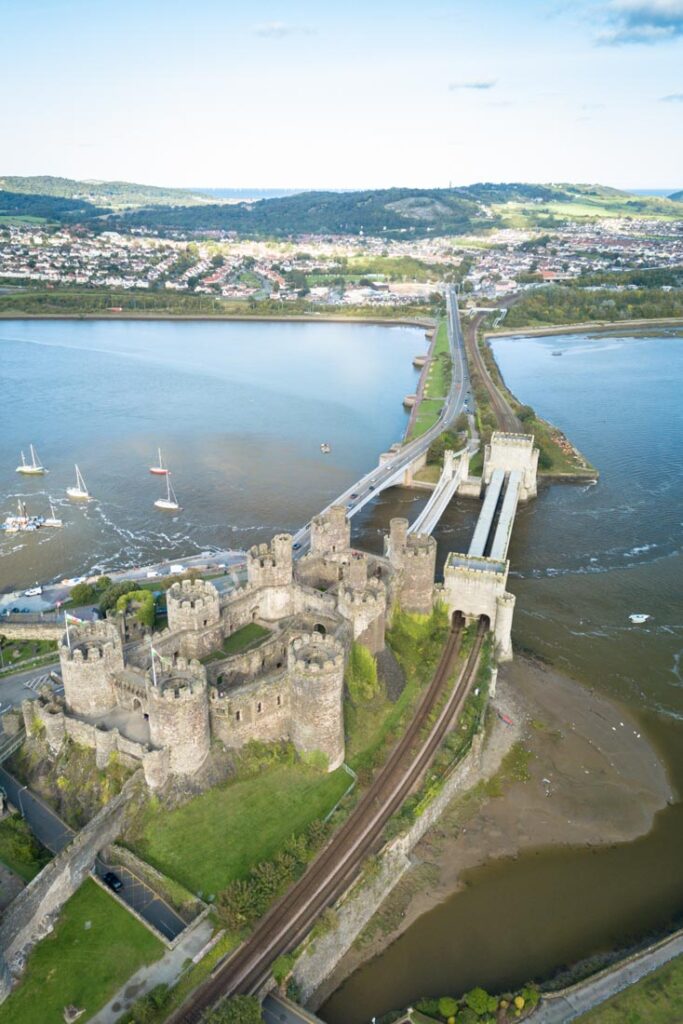 Featured in Our Day Out by Willy Russel, Conwy Castle is a must see. The medieval castle has been standing amongst the distant mountains of Snowdonia for over 700 years.
Conwy Castle was built by Edward I during his conquest of Wales. Head to the top of the castle to take in the narrow streets of Conwy. With a restored staircase, you can now walk a complete circuit around the battlements which is awesome.
Did you know Conwy Castle contains the most intact set of medieval royal apartments in Wales? You can stand where kings once stood – there aren't many places where you can do that in the world!
Beaumaris Castle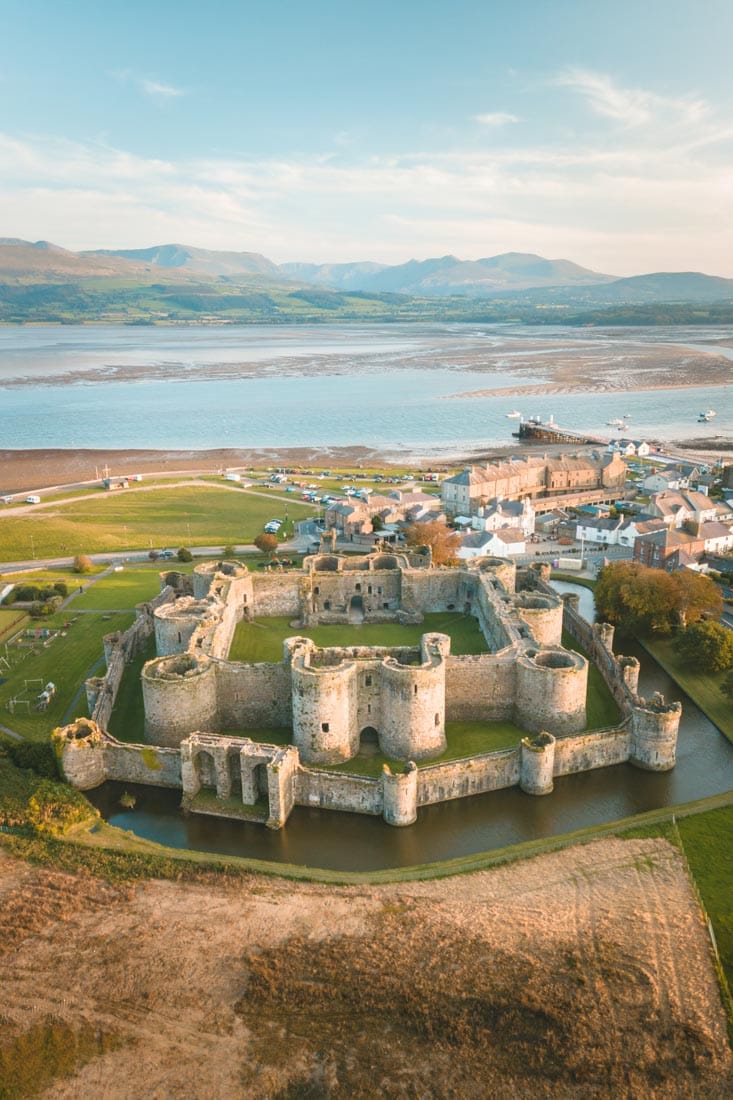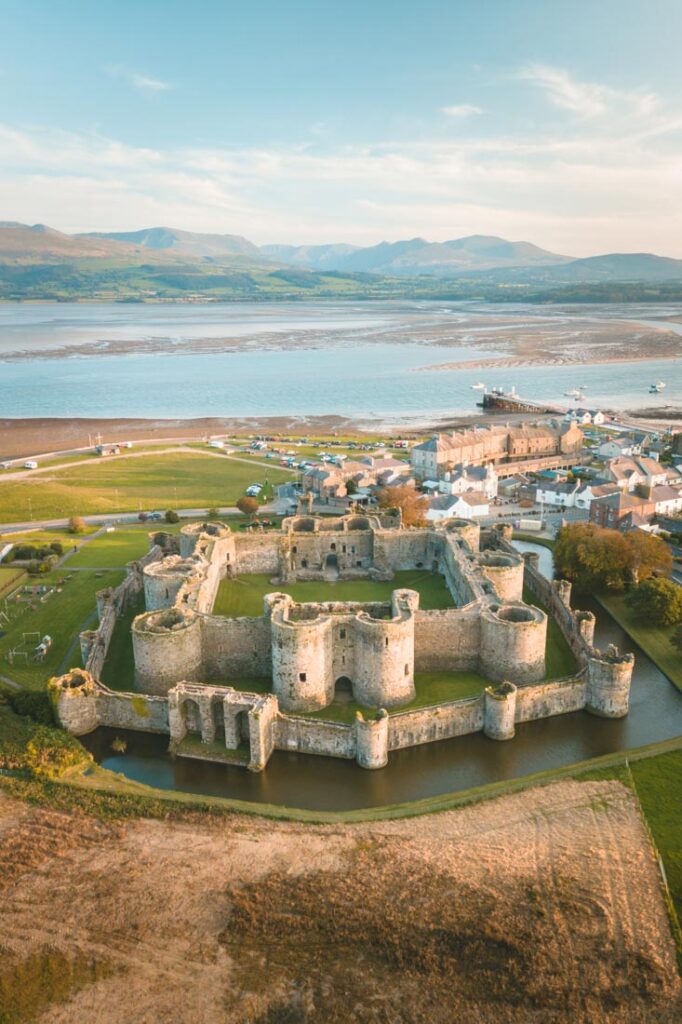 Located on the Isle of Anglesey stands Beaumaris Castle, the unfinished castle.
This was first built by Edward I, but unfortunately he ran out of money so the castle was never finished! They spent all that time and money, got it to this stage, then left it for centuries.
Although never finished, it is still considered a masterpiece and is definitely worth the visit. It's near-perfect symmetry and incredible height are breathtaking. Make sure you check out the four concentric rings which were once the castle's defences, which were filled with moats and arrow loops.
Beaumaris Castle has an exhibit inside where you can learn all about history and why the castle remained unfinished. Pop by the gift shop to grab a guide or lasting memorabilia. 
If you're looking for some beautiful places to explore nearby, we'd recommend you check out our guide to the best walks in North Wales and the best beaches in North Wales.
Dolbadarn Castle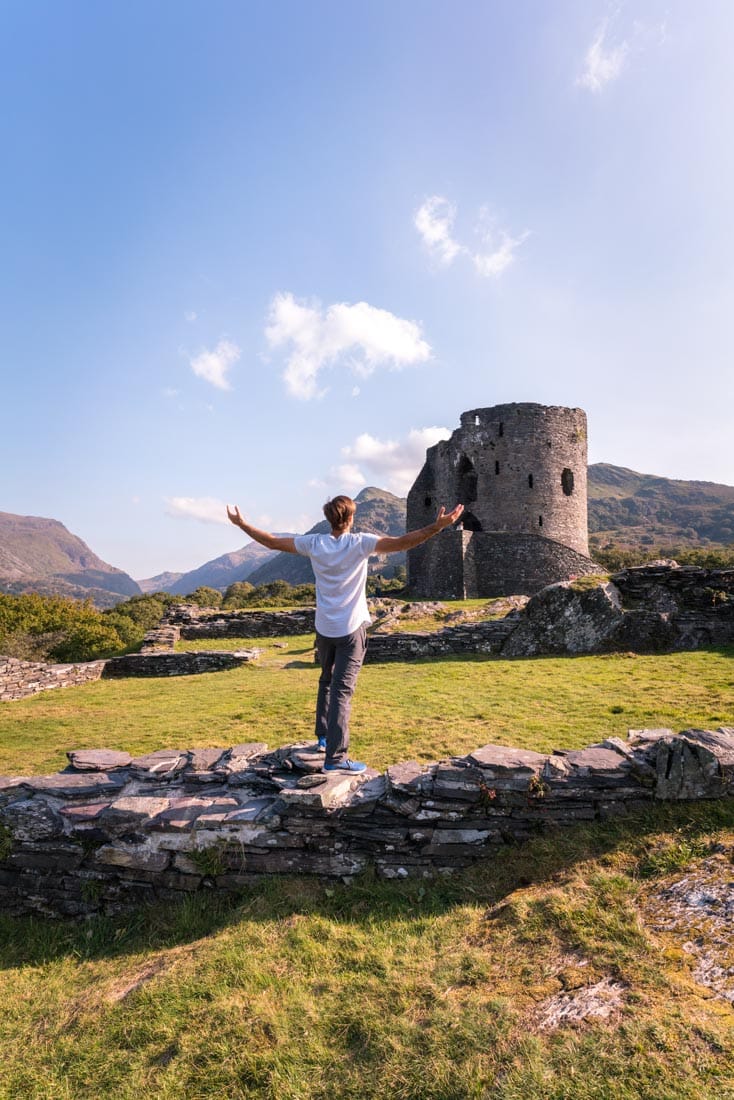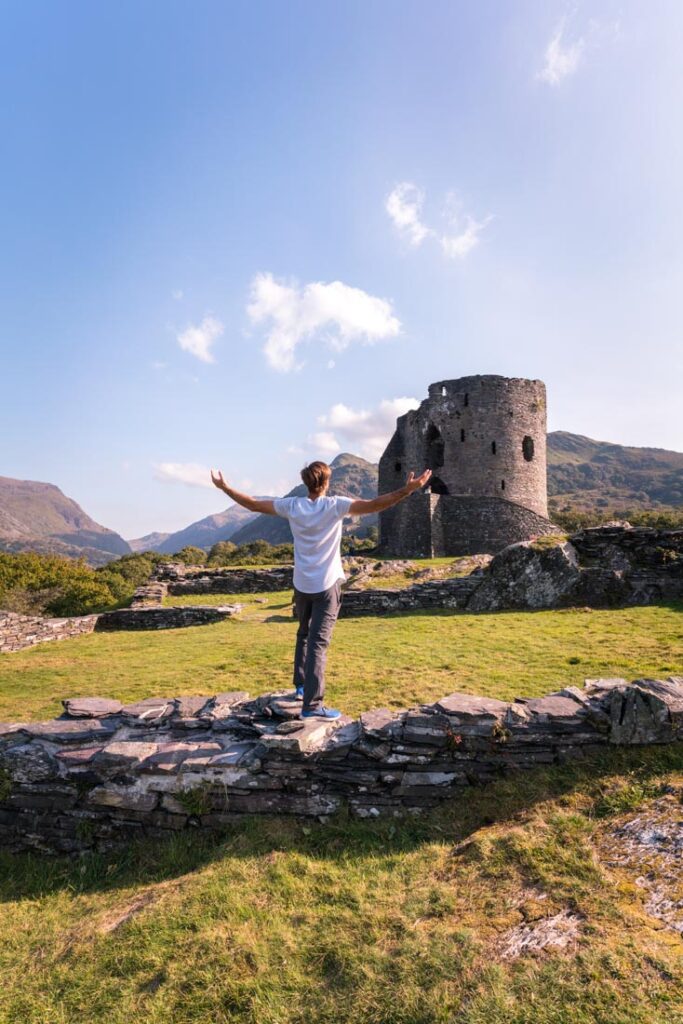 Overlooking the Llyn Pardon lake, Dolbadarn Castle is the solitary guardian of Snowdonia. Located on the outskirts of the National Park, this is perfect for hikers.
Dolbadarn is a native-built castle once used to defend the ancient kingdom of Gwynedd. It stood solo and used the natural landscape and mountain peaks to its advantage.
Check out the sturdy round tower which is surrounded by unmortared slate slabs amongst the foundations. Standing at 50ft tall, this is really a sight to see.
You can even climb in the tower, though there's not much to see today. It's a great spot for a bite to eat though if you bring a packed lunch. That's what we did!
Harlech Castle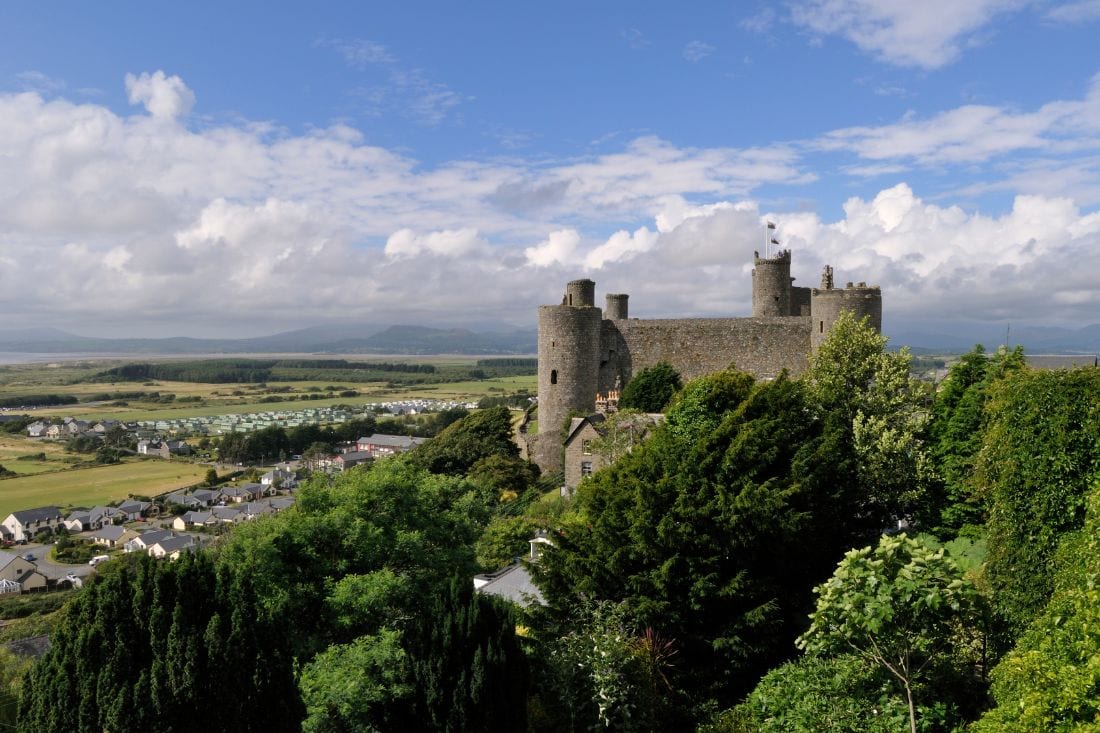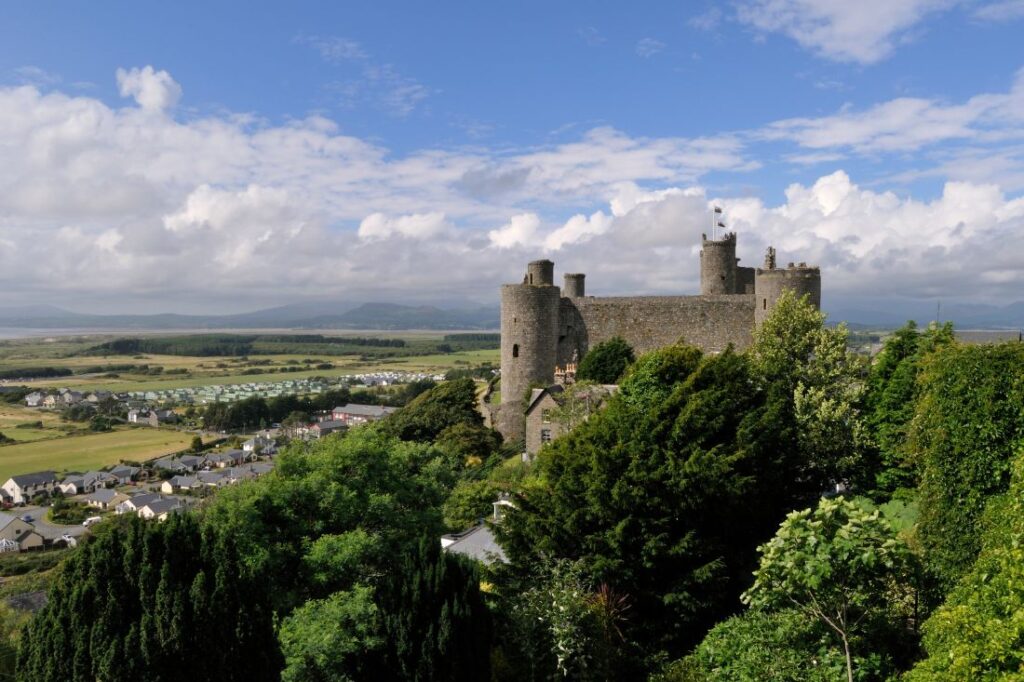 Check out another of Edward I's mighty fortresses at Harlech Castle. Sat on top of a sheer rocky crag and overlooking the dunes below, the castle once waited for the tide to lap at its defences.
Harlech Castle is designated as a World Heritage Site and is fierce competition for the best castle in North Wales, alongside Conwy, Caernarfon and Beaumaris which are all nearby.
Built over seven years in 1283, Harlech Castle still stands tall today. The outer wall may be in ruins but it's still a magnificent sight to behold.
Caernarfon Castle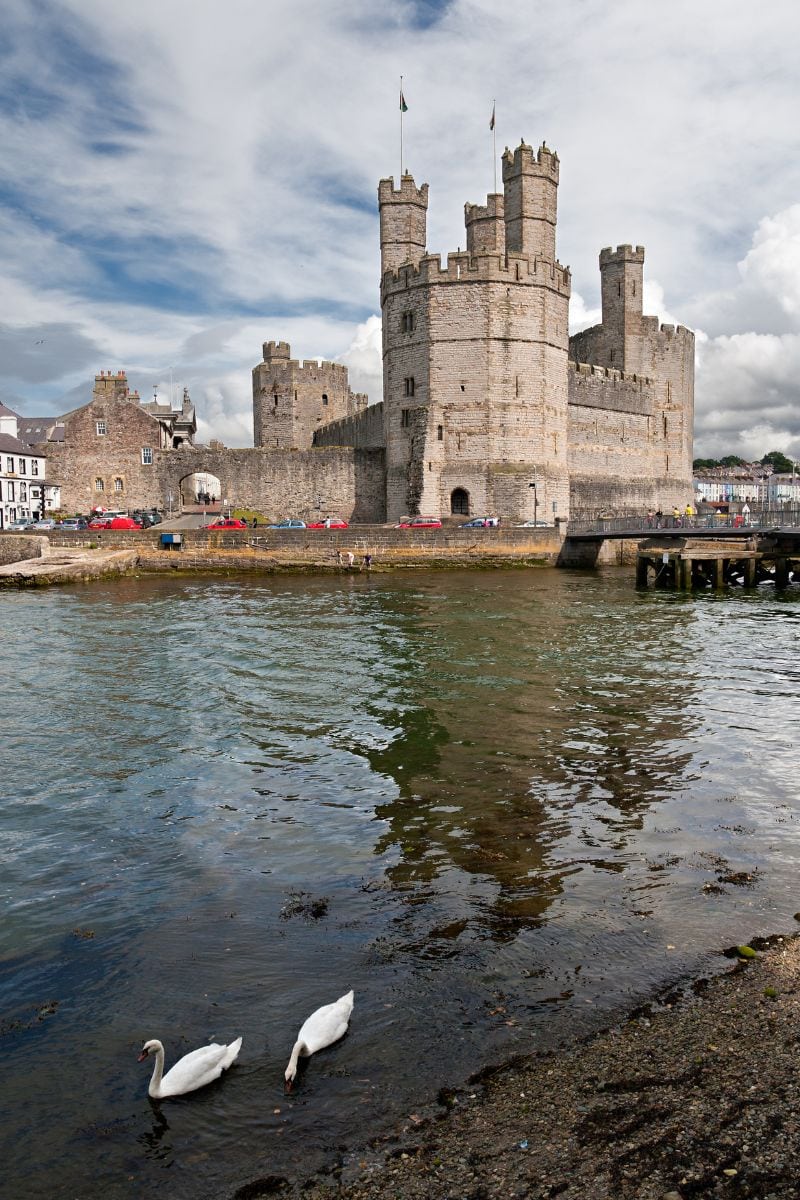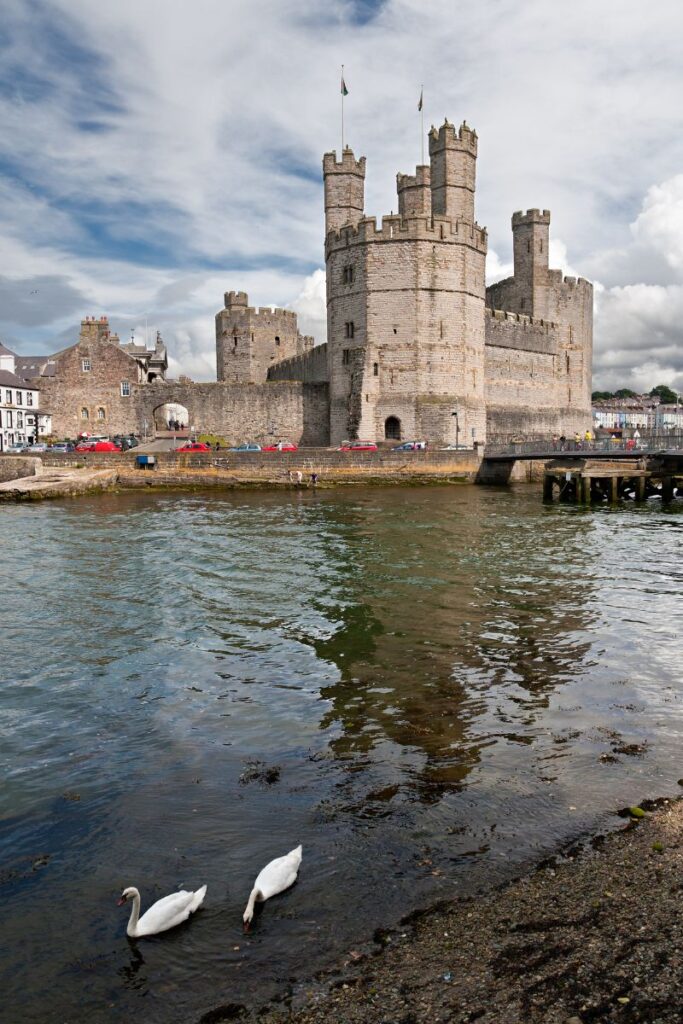 Sat on the banks of River Seiont sits Caernarfon Castle, with its stunning, mediaeval-inspired architecture. Built by Edward I, the castle was designed to withstand attack in battle between the English and Welsh.
The architecture mirrors the Roman links of Caernarfon's past, echoing the nearby Roman fort of Segontium. Can you spot the eagle statues and polygonal towers as you stroll through the high walls?
Inside the museum you can visit the Royal Welsh Fusiliers Museum, which is included for free with entry to the castle. The castle is currently undergoing a £4 million transformation which will allow visitors to access parts of the castle never seen before!
Powis Castle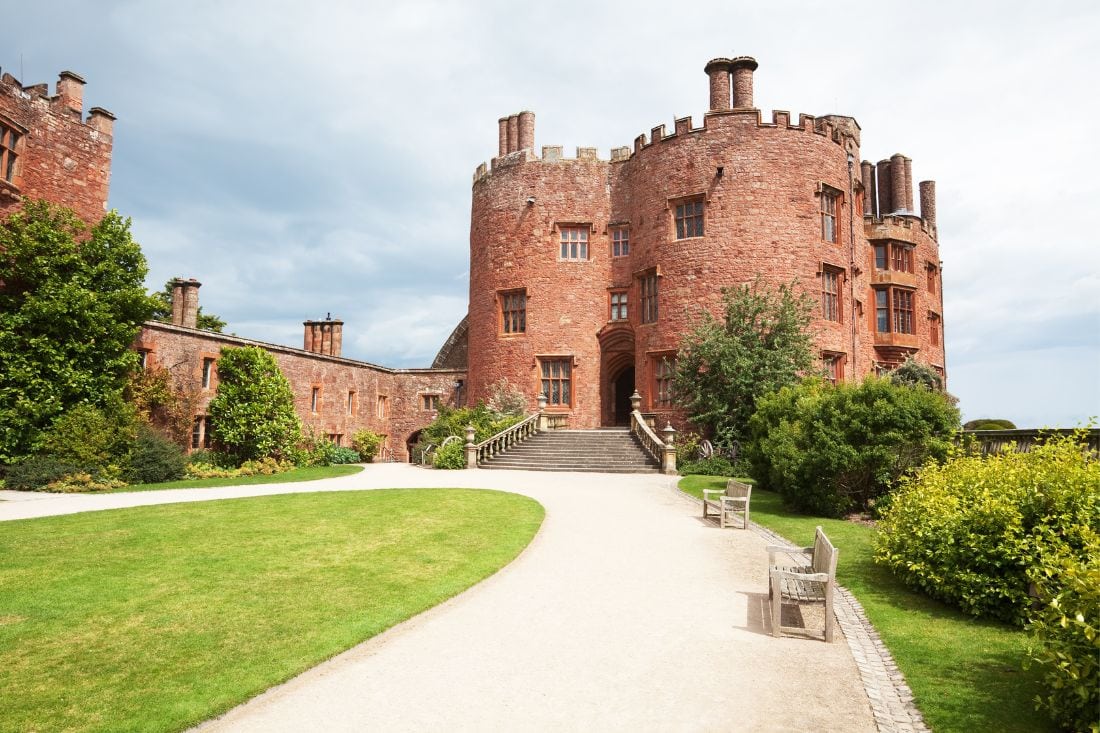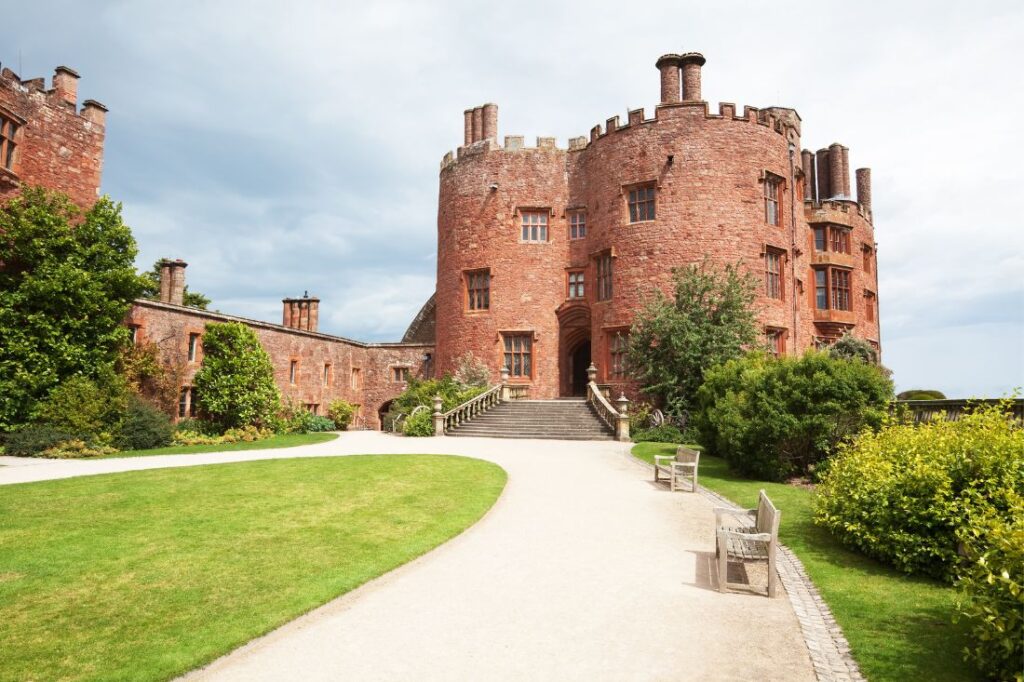 At Powis Castle and Garden you can experience what life would have been like a fair few hundred years ago. With a castle, museum, and gardens to see, this is a full day of family fun.
Powis Castle has a collection of art and historical objects, including paintings, sculptures, tapestries, and more, from Europe, India and East Asia. In the Clive Museum you can see over 1,000 items dating from 1600-1830s. Can you find the famous Roman cat scultupre?
I love strolling through the gorgeous garden, which dates back over 300 years. Each season brings a different dynamic, with beautiful flowers and expert topiary.
Flint Castle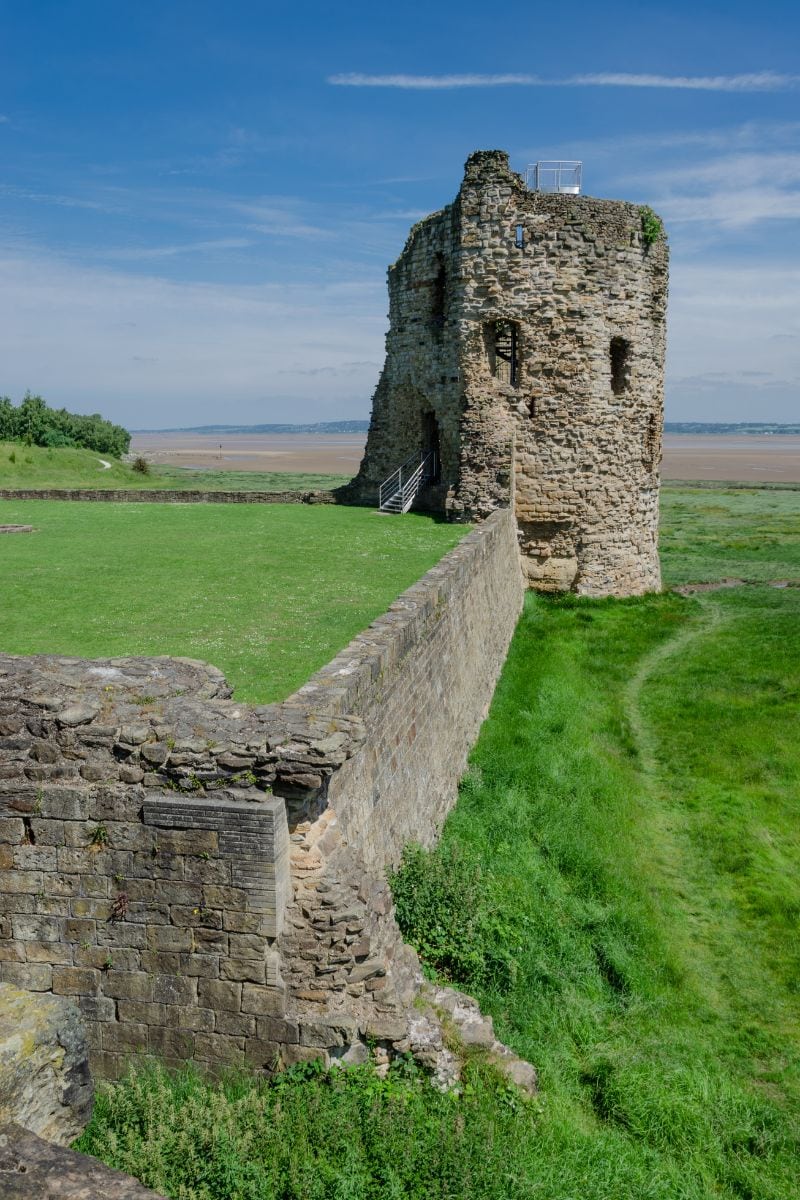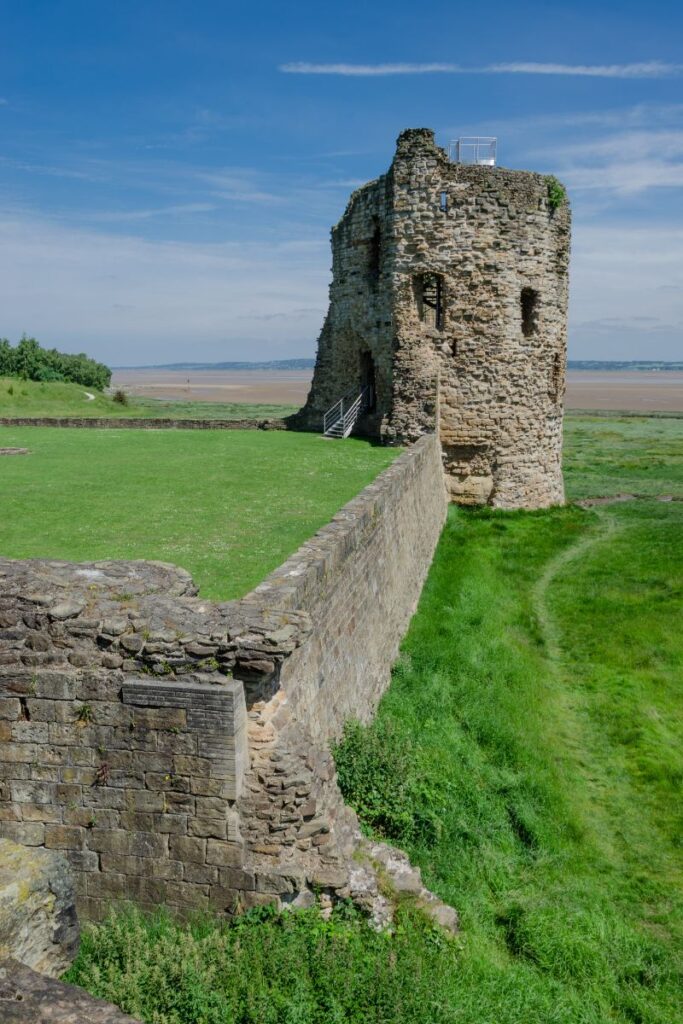 Flint Castle is one of the most insulated castles in Wales. This was the first castle built by Edward I in his campaign against Llewelyn the Last.
The castle is dominated by the great tower, which is surrounded by a moat and was once only accessible by drawbridge. Flint Castle's design is so unique that it has not been repeated in any other castle in North Wales. I definitely recommend checking out the unusual shape and elegant design.
Flint Castle once held Richard II before he was transported to London, which is now immortalised in Shakespeare's Richard II.
Criccieth Castle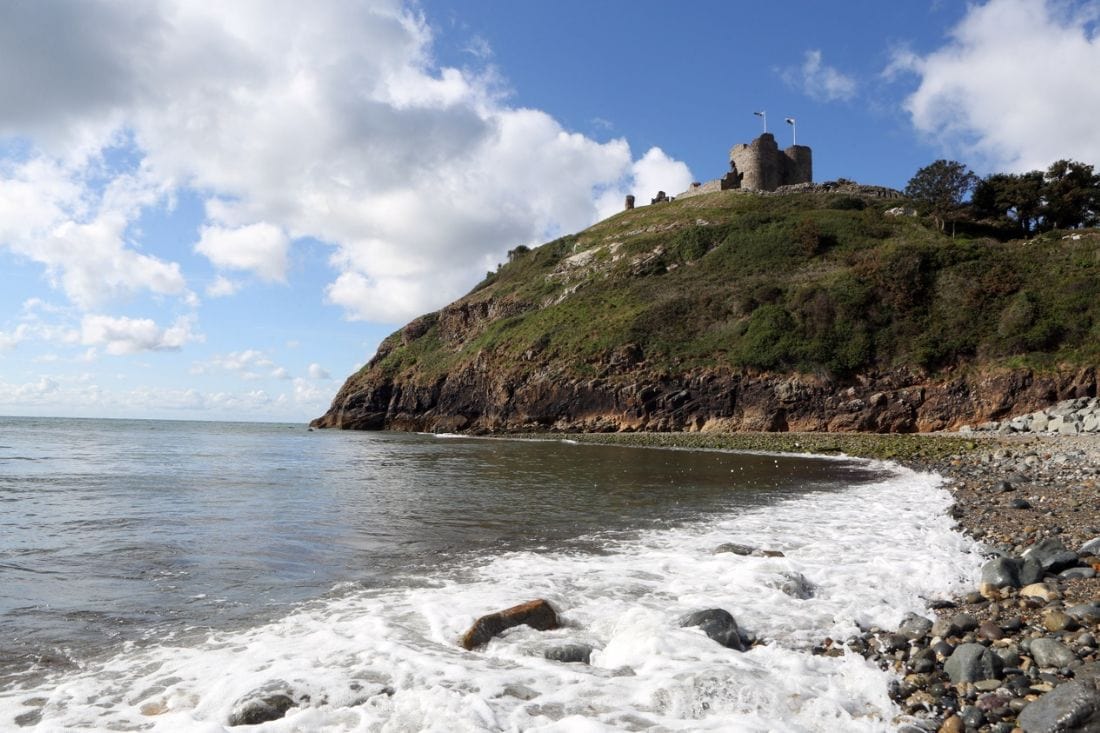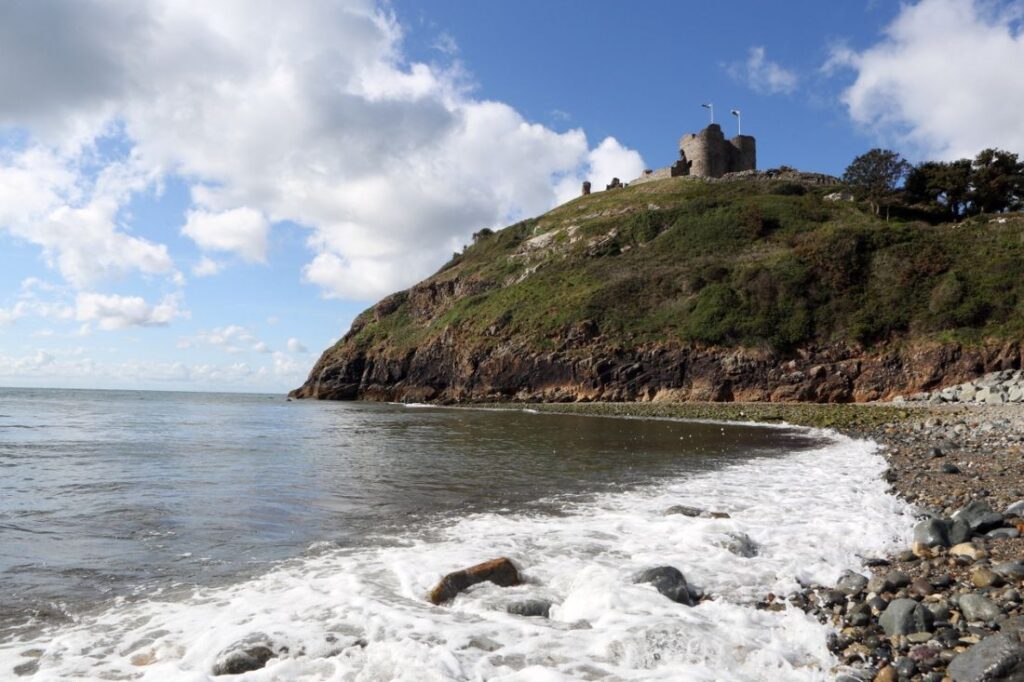 Criccieth Castle is an incredible coastal castle located between two beaches. With gorgeous views of Cardigan Bay and the surrounding town, this is definitely one of the best Welsh castles.
First built in the 1230s, the inner ward was protected by a gatehouse with two D-shaped towers. Can you spot the arrowslits where the archers would defend the castle?
Now you can visit Criccieth Castle and read exhibits about Welsh Castles and the 12th century Anglo-Norman writer, Gerald of Wales, or grab a guide book to learn all about the history.
Chirk Castle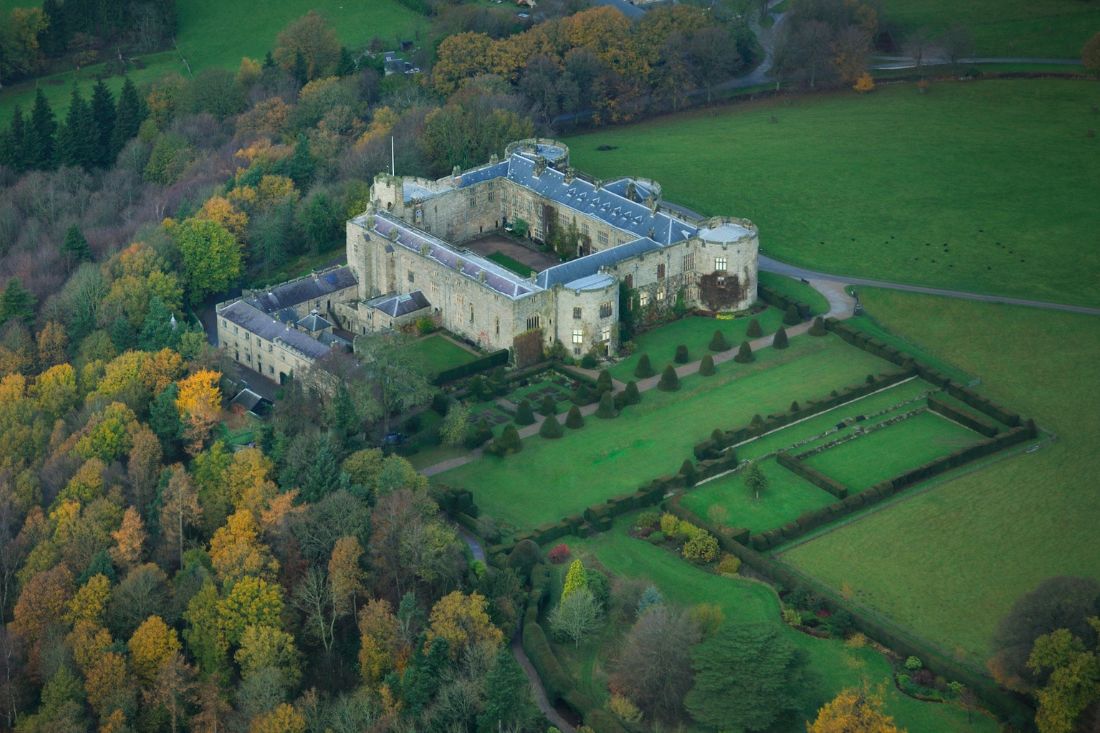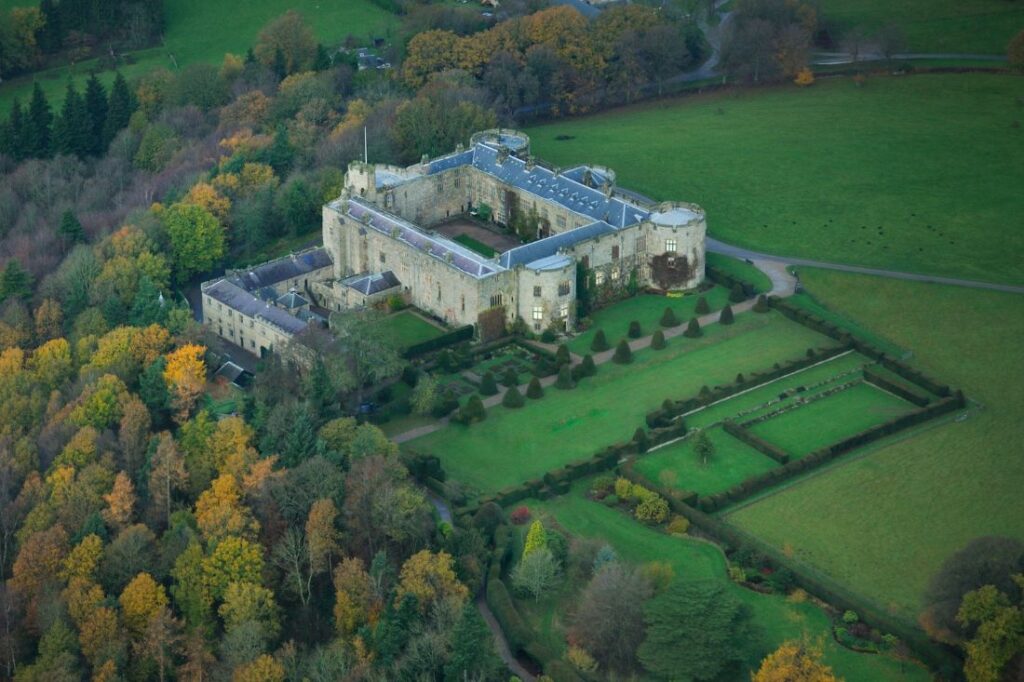 Chirk Castle was another of Edward I's fortresses surrounding North Wales. The castle has a rich history in the fight for Wales and 5 of its owners were even executed for treason!
The castle is the only one of Edward I's castles that is still inhabited today. Unlike the empty ruins of the other castles, at Chirk Castle you can see the state rooms that were once inhabited by the Myddelton family and check out the Civil War memorabilia in The Cromwell Hall.
Don't forget to stroll through the gorgeous gardens which have been perfectly crafted with seasonal flora, including a rose garden and shrub garden.
Dolwyddelan Castle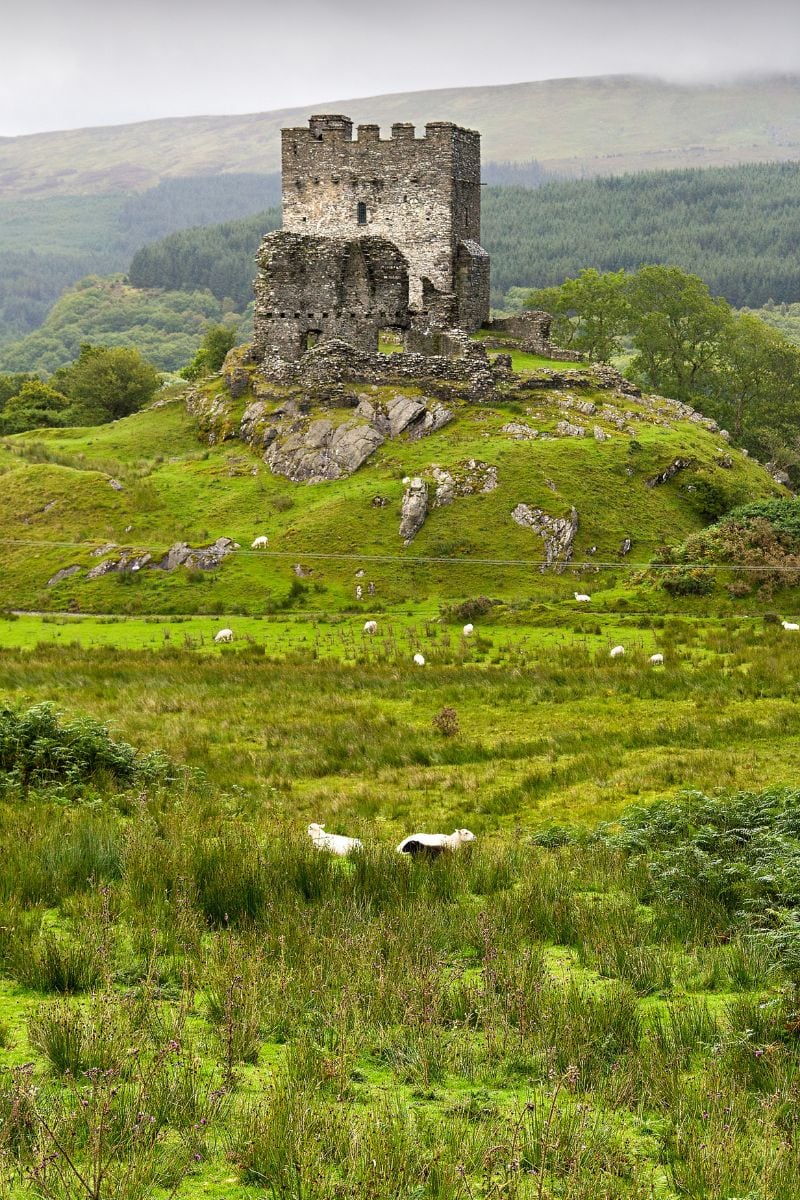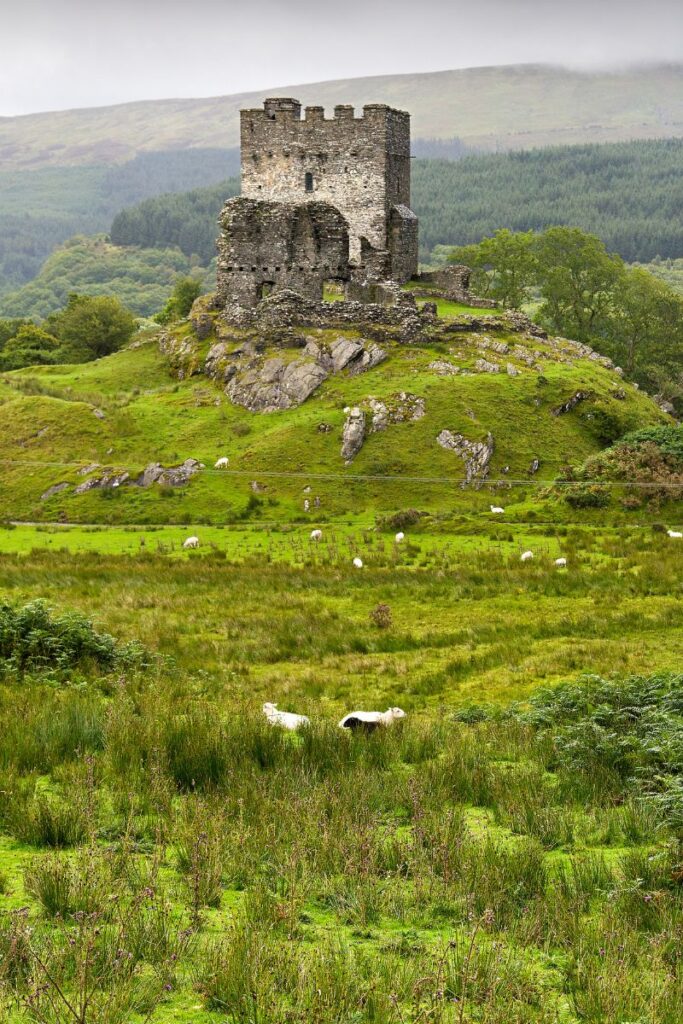 Did you know, Dolwyddelan Castle was used for outdoor shots of Ulrich's castle in the film Dragonslayer?
It was once a stronghold nestled amongst the stunning backdrop of Snowdonia and is part of a group of castles built to control the mountain pass. It is a lasting memorial to Prince Llywelyn ap Iorwerth, or Llywelyn the Great.
Now you can spot the changes Edward I made after the castle fell in 1283. Try to spot the new towers, siege engine, and stone cannonballs, or grab a guide book to help you. By the 19th century it became a ruin, but it is still a beautiful spot to visit.
Denbigh Castle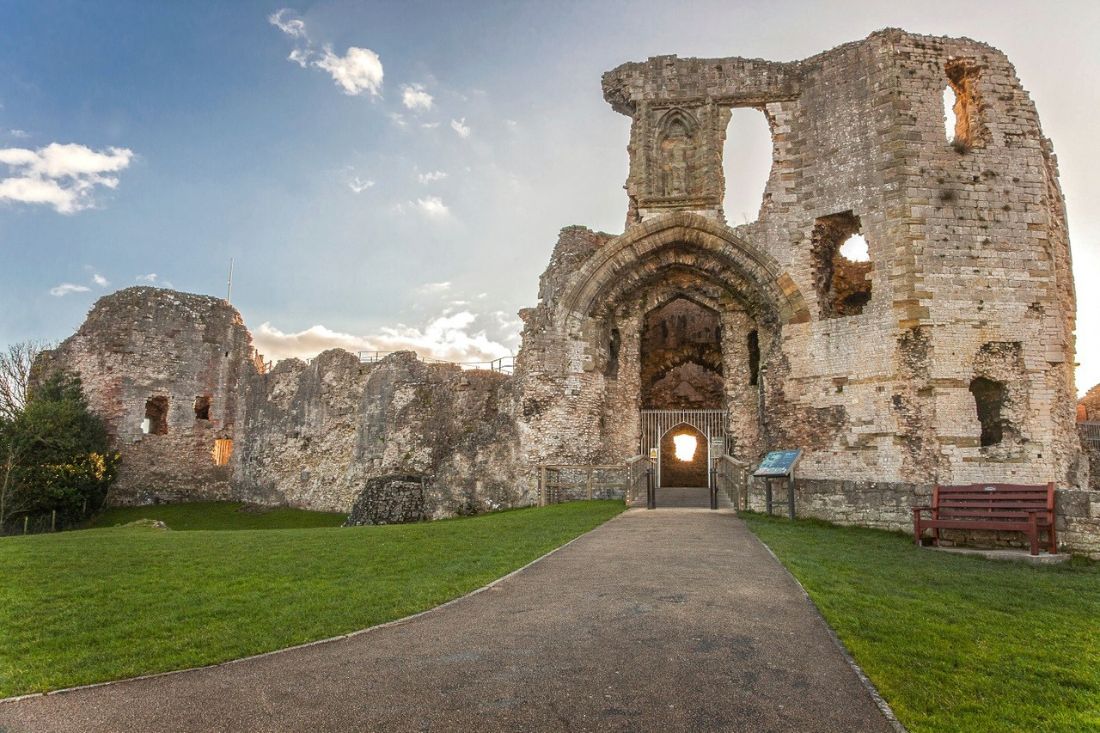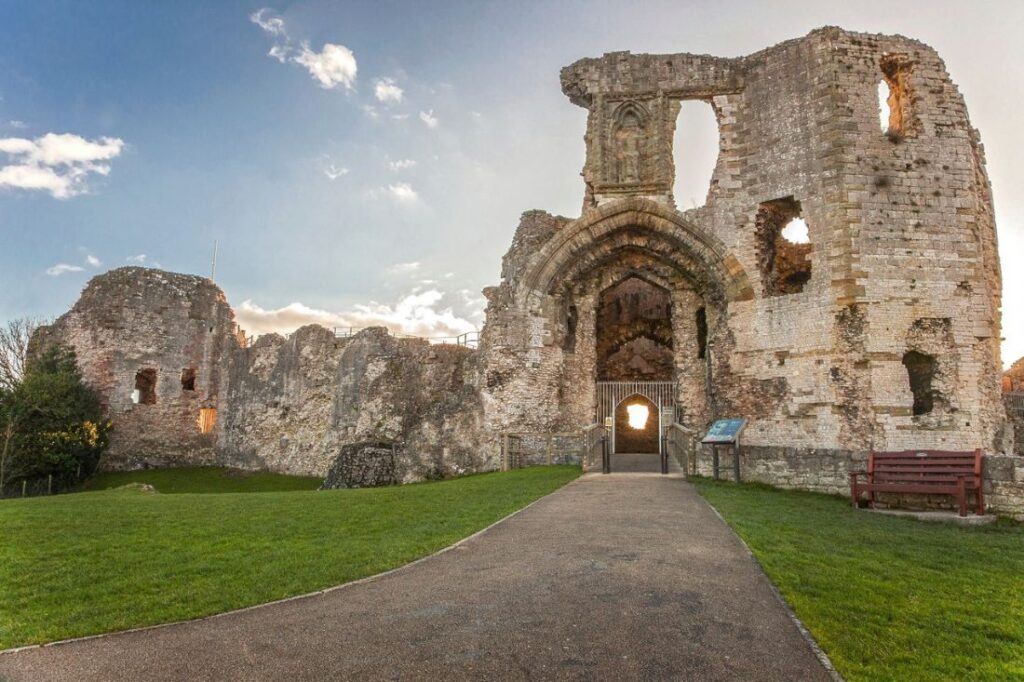 Feel like a true medieval soldier as you cross the drawbridge, listening to the sounds of chains rattling, horses galloping, and soldiers marching. Denbigh Castle uses technology to immerse you on your journey.
Once playing a vital role in the wars that shaped Wales, you can now walk through the awe inspiring triple towered gatehouse. The huge stone fortress, stretching town walls, and sally port add to the drama.
Overlook the Vale of Clwyd whilst you grab a coffee. Don't forget to visit the gift shop before you leave.
Aberystwyth Castle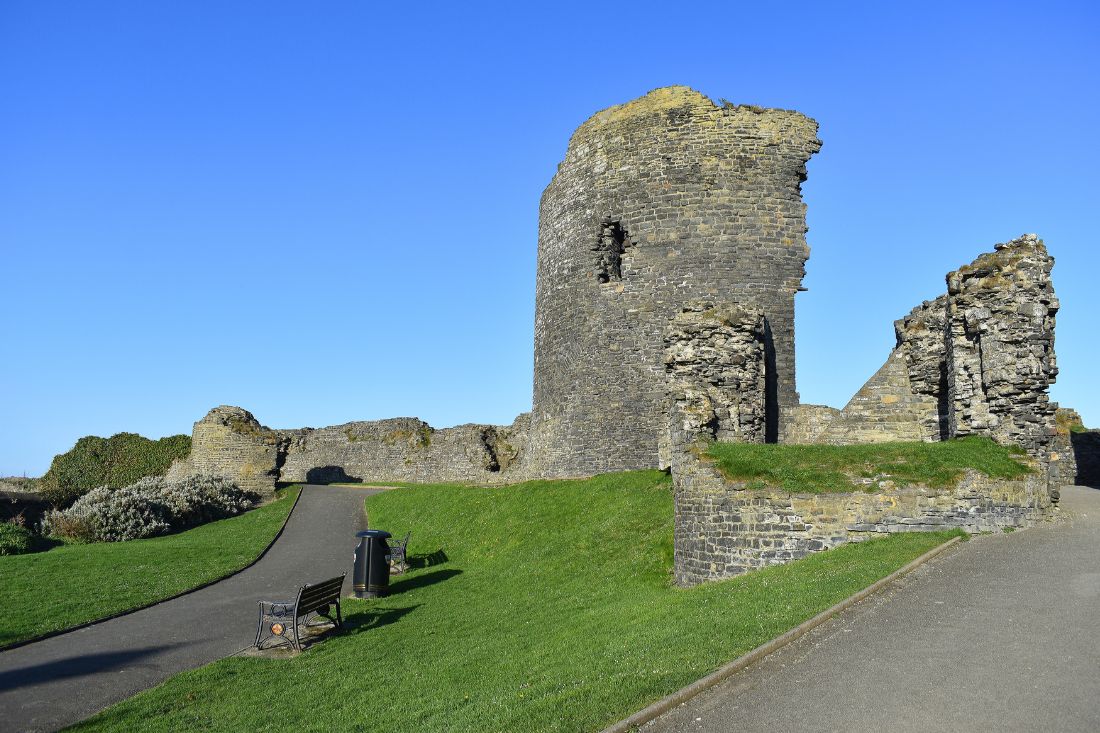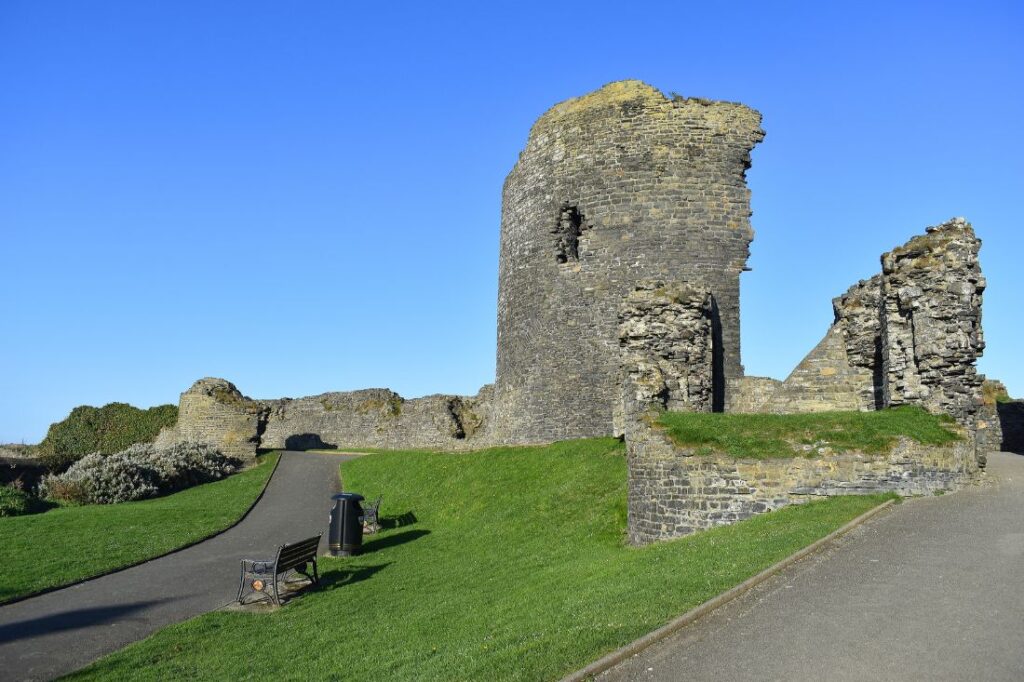 Once a timber castle, the stone walls of Aberystwyth Castle still stand today. The current castle is a mile south of the original fortress after the castle was passed between the Welsh and Normans.
In 1307 people built their homes around the thriving castle, giving name to Llanbadarn Gaerog. Now you can walk through the ruins of Aberystwyth Castle, which was once thought to be one of the best castles in Wales. As you walk through the crumbling ruins, take in the sounds and smells of the nearby sea.
The diamond-shaped ruins contain many hints at the castle as it was before. See if you can spot the outer and inner wards and angle-towers.
---
So there you have it, the best castles in North Wales. Which ones are you planning on visiting next time in Wales? If we've missed any, you can let us know in the comments below and we'll add them to this list!
Also, if you're looking for something else to do in Wales, then check out our list of the best beaches in North Wales and our guide to the best walks in North Wales. They're perfect for when you've finished walking around a castle or two!
Like this blog post? Then Pin it for the future!