From the historic Kirkstall Abbey to the beautiful Yorkshire Dales National Park, the best walks near Leeds have a little something for everyone.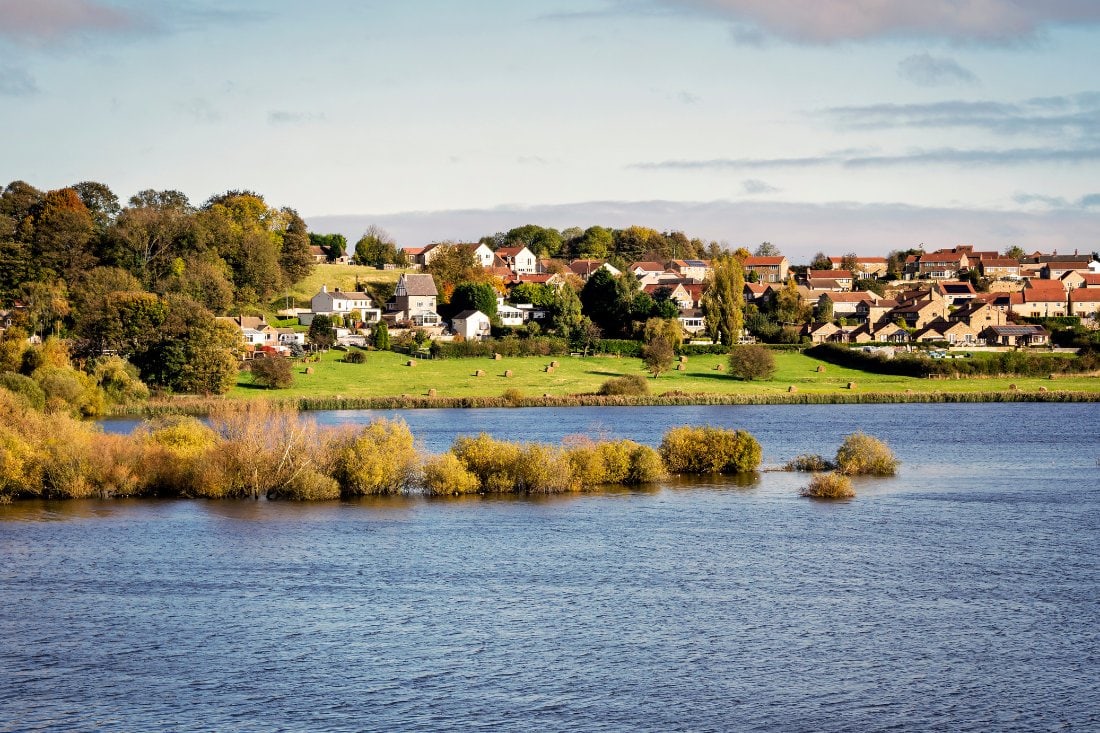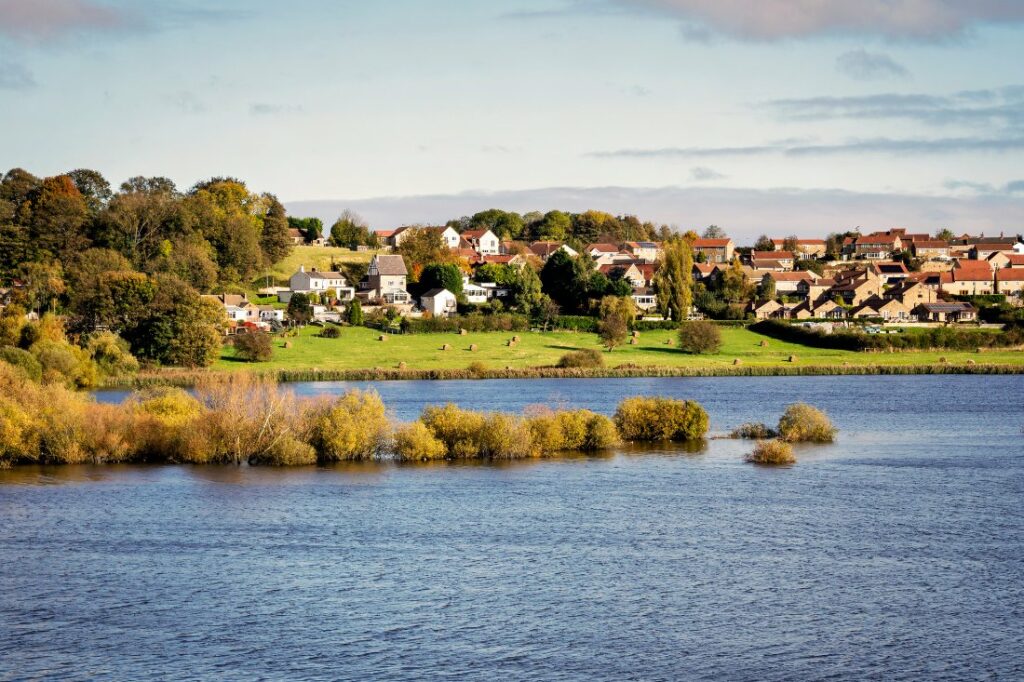 If you're looking to get out and about from Leeds, then bring your hiking boots and hit the trails. Thanks to its gorgeous location in West Yorkshire, some of the best walks near Leeds are actually some of the best walks in the country!
When I'm visiting any city, I always like to take a day or two to enjoy the green and natural spaces around the hustle and bustle. Leeds city centre is great, but exploring Woodhouse Moor or the Eccup Reservoir can be so calming.
And once you've spent a day in the beautiful rolling countryside, you can be back in Leeds again for a drink and a delicious dinner.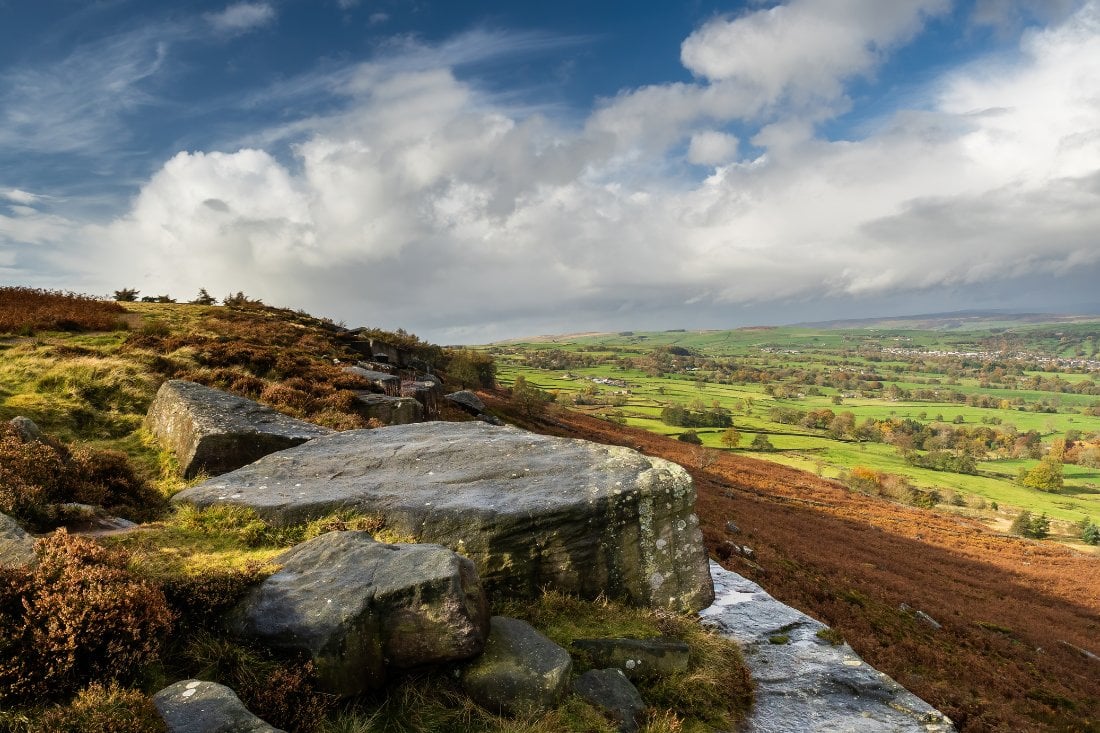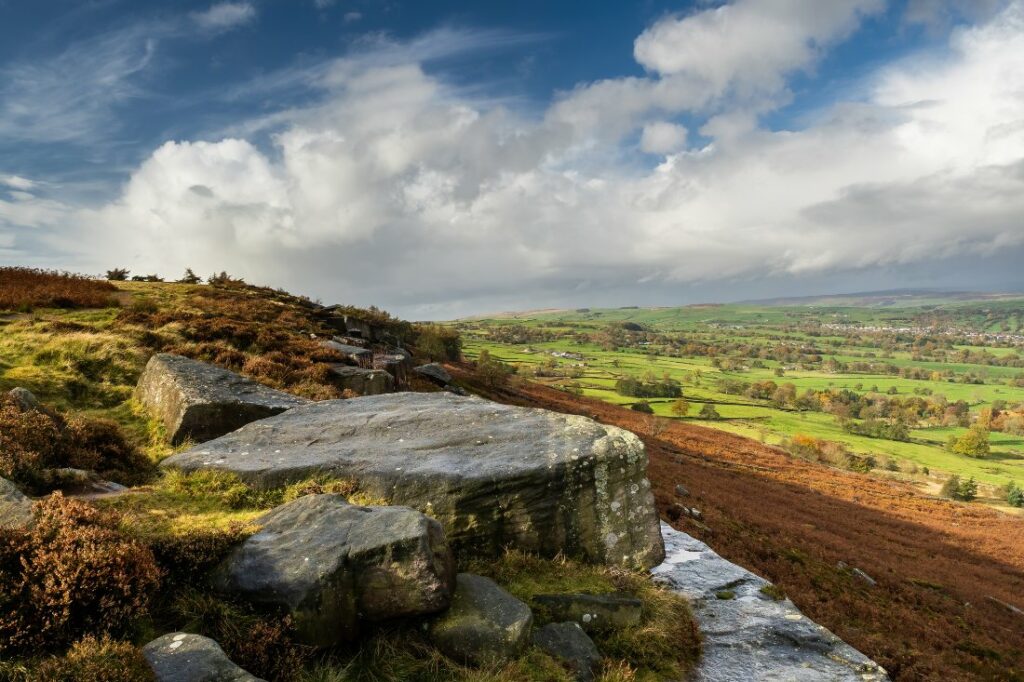 So, with that in mind, I've collated those Leeds walks you need to discover for yourself.
Some are definitely longer and more challenging than others – the Trans Pennine Trail is well known for a reason – but I think there's something to suit every fitness level and age range here.
Whether you love birdwatching, want to step back into history, or want to get your heart rate going on an incline hike, I've got you covered. Hopefully this blog post will give you a bit of inspiration in getting out into the English countryside.
Alternatively, you can see some of the best day trips from Leeds if you're looking for more of a day out!
---
Best Walks Near Leeds
Roundhay Park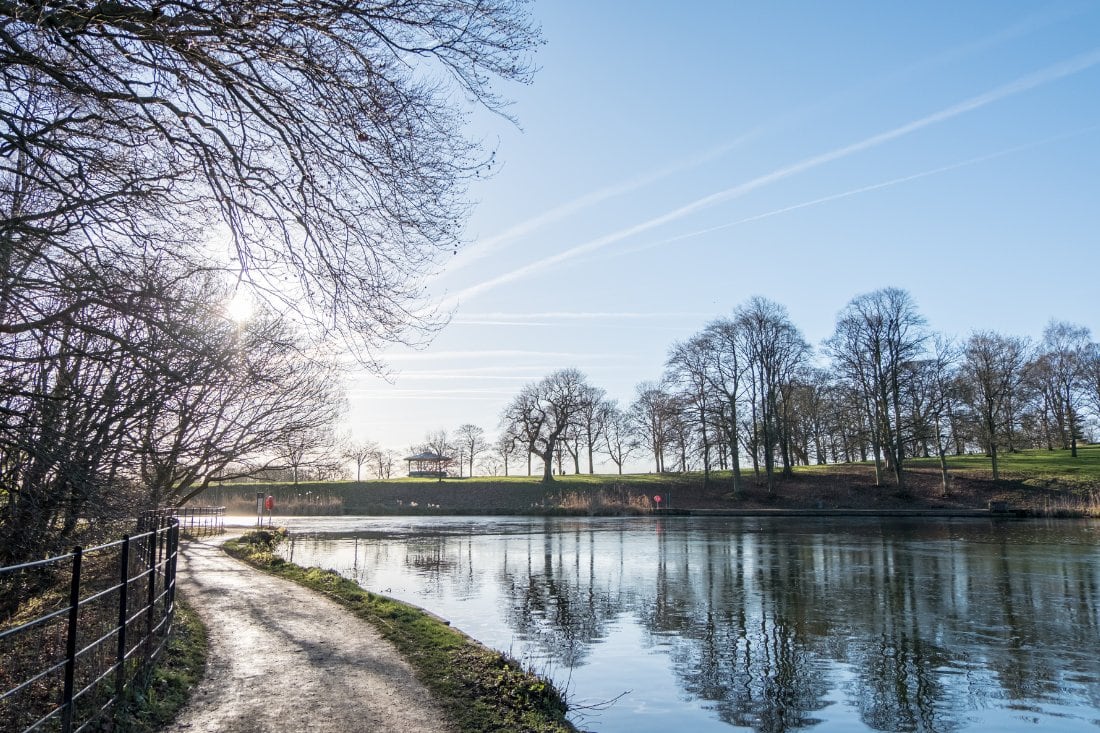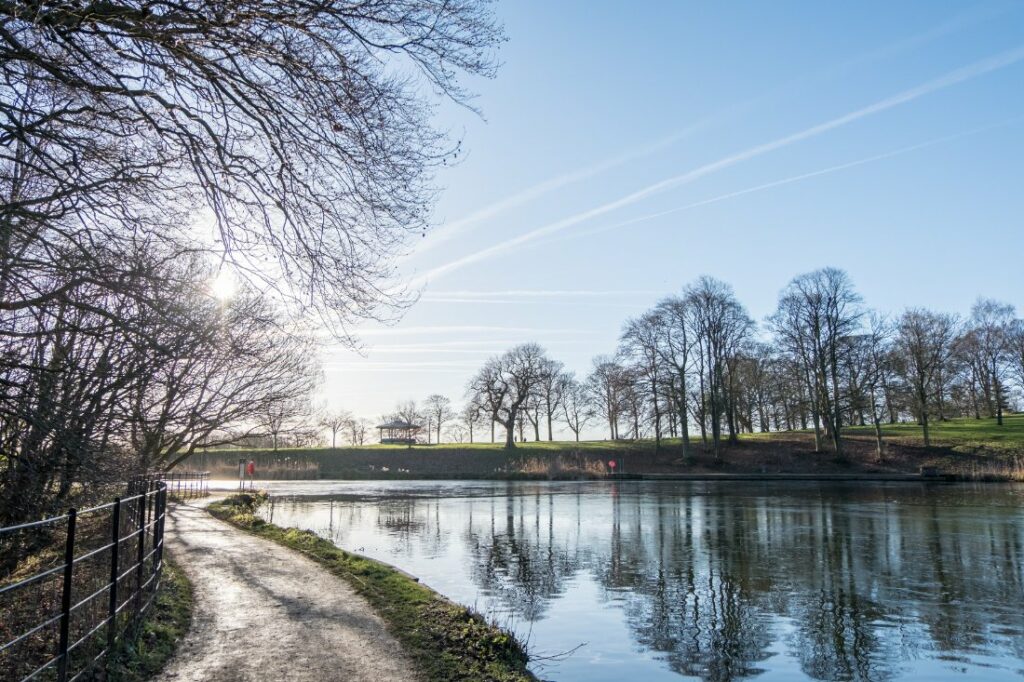 Located just a 15-minute drive from Leeds city centre, Roundhay Park is a must-visit. It's actually one of the largest parks in the whole of Europe, known for its specialist gardens that transport you all around the world.
In fact, most of the areas of Roundhay Park have been based on other world-famous parks. There's the Monet Garden and the Alhambra Garden that make you feel like you're in France or the South of Spain!
With over 700 acres of parkland to explore and plenty of different trails, this has to be one of the best walks near Leeds. You can even link this trail up with other city centre trails like the Wyke Beck Valley Way.
The Meanwood Valley Trail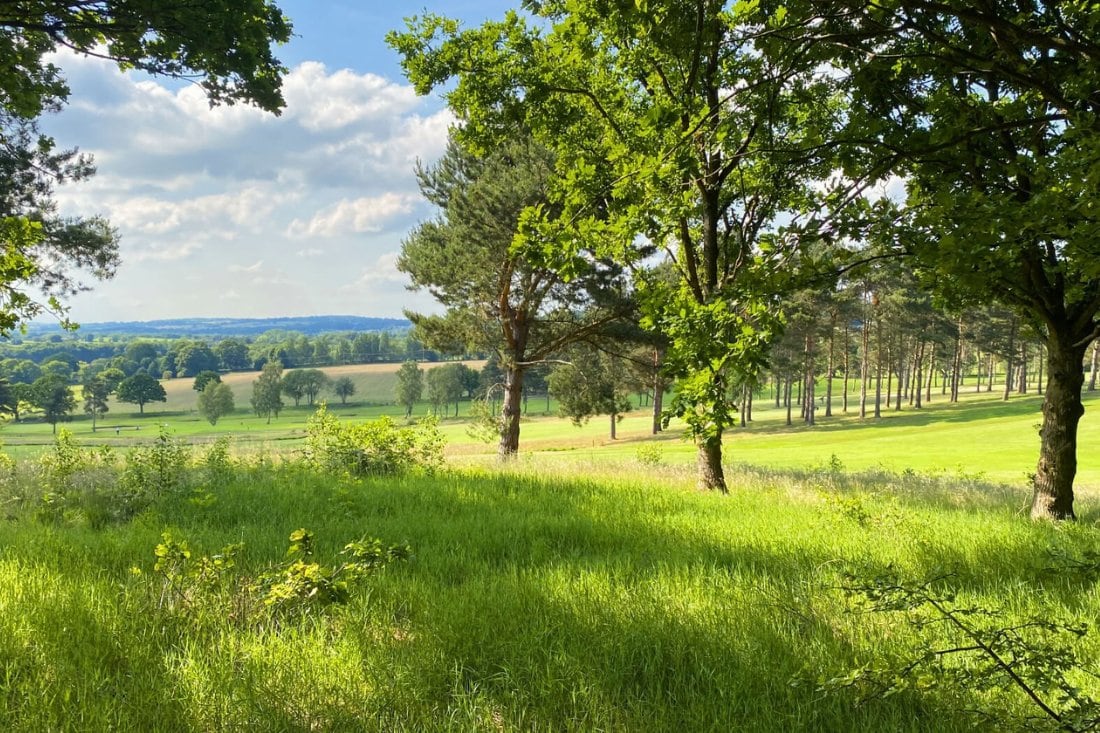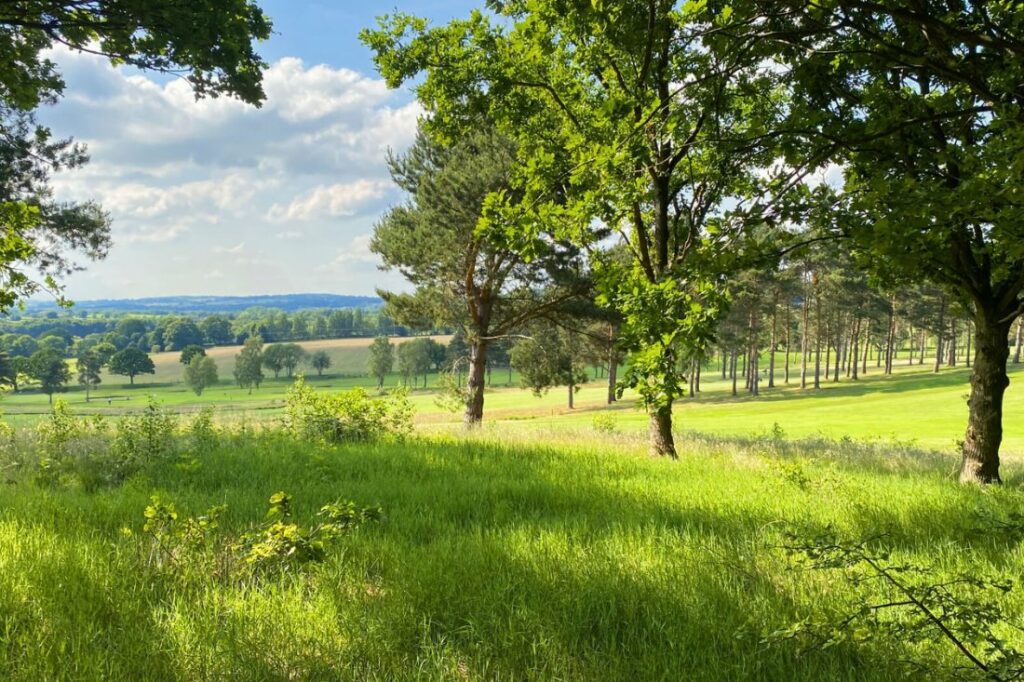 Looking for a stunning seven-mile walk through Yorkshire countryside, nature reserves, and gorgeous woodland? The Meanwood Valley Trail is one of the most popular Leeds walks and for good reason. You can start right from the student area of Leeds city centre, by parking up at Woodhouse Moor car park. Wander through the moor area and follow the trail as it winds towards Golden Acre Park.
If the natural sights and beauty weren't enough for you, you'll even be able to check out some amazing architecture when you pass under the old Seven Arches Aqueduct – first used in Victorian times!
Kirkstall Abbey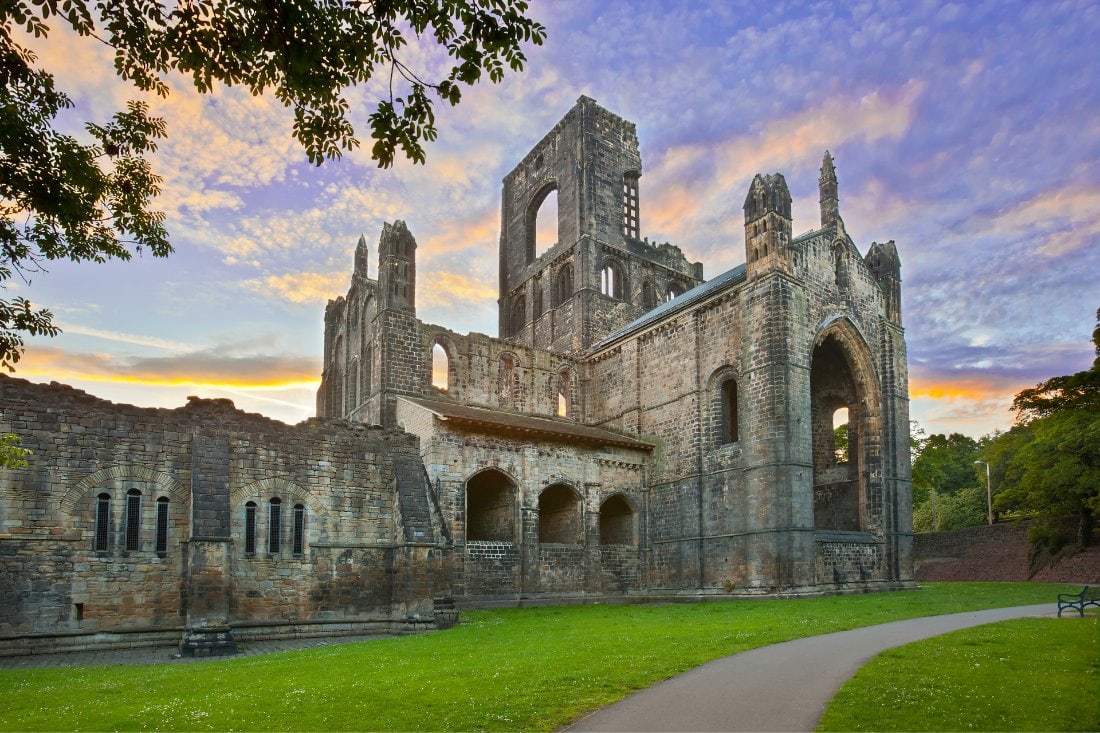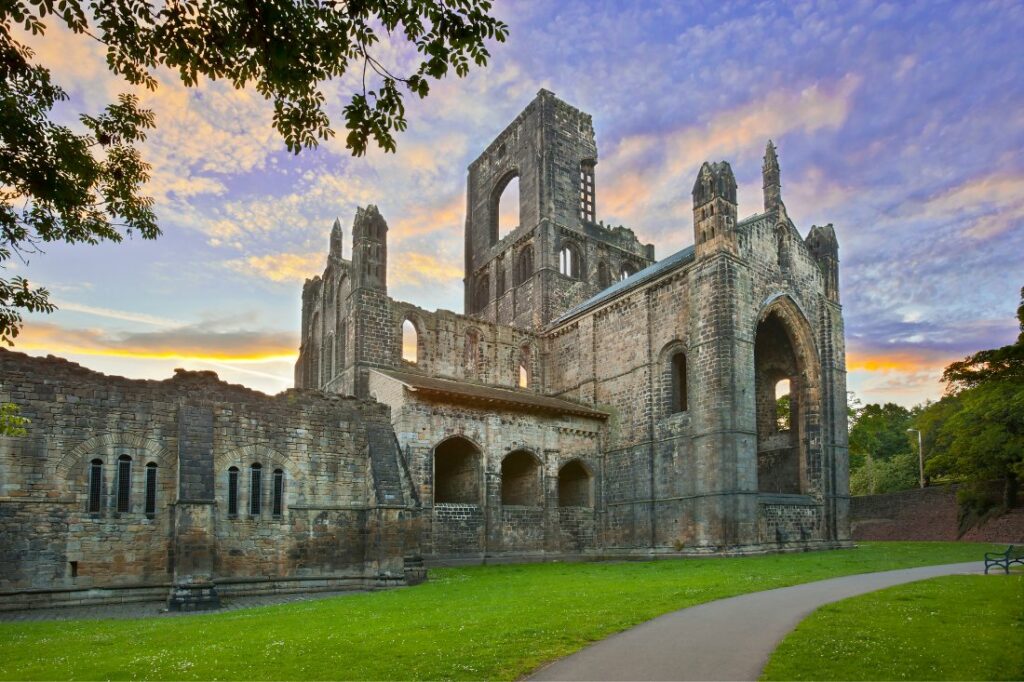 Tourists come from far and wide to see what is probably one of the most well-preserved medieval Cistercian monasteries in the country. Kirkstall Abbey is only a 15-minute drive from the city centre or a short and picturesque 3.5-mile walk. I'd definitely recommend this walk as it makes it even more impressive when you see the abbey for the first time.
Discover the history behind the abbey, and appreciate how it's stood the test of time, or even bring a picnic and enjoy it on the banks of the beautiful River Aire before heading back into the bustling city. It's the best of both worlds!
Leeds Country Way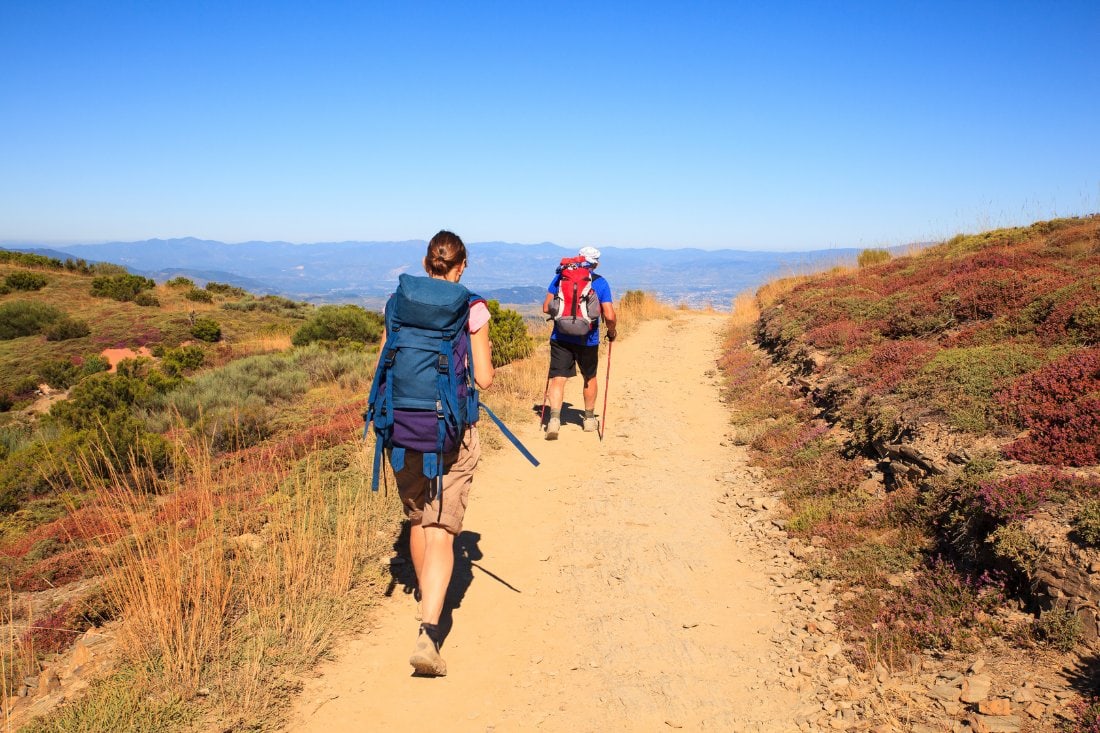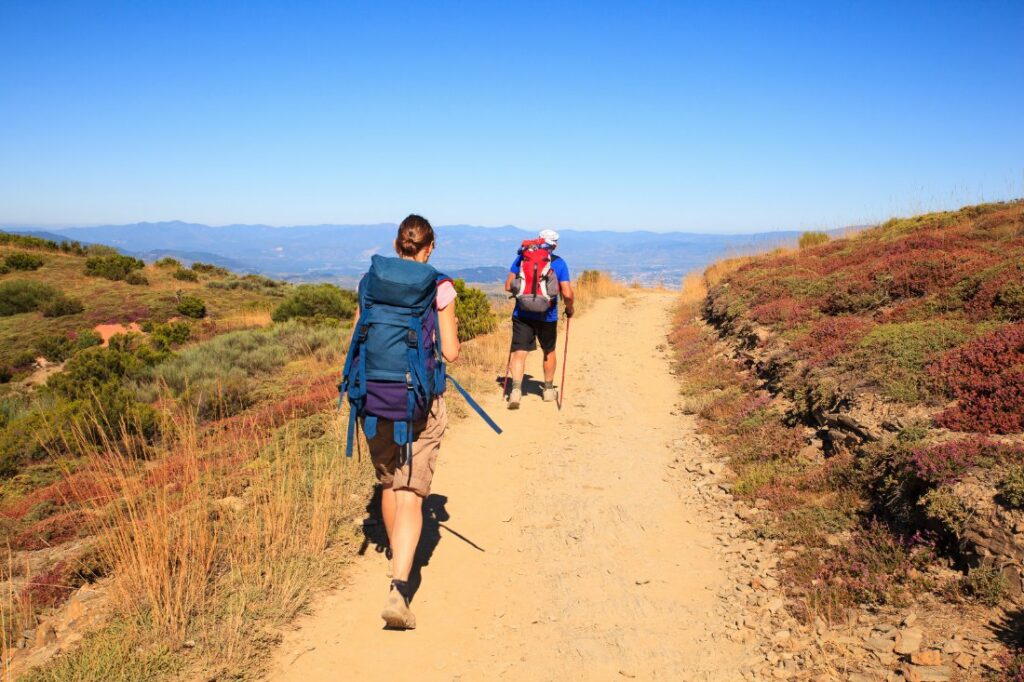 If you're after a multi-day hike that encompasses all the best bits of Leeds and the surrounding area, the 62-mile-long Leeds Country Way might just be for you. Now, 62 miles is a long way, so it's been split up into four sections that are more achievable.
The route starts at Golden Acre Park, so you're still close to the city centre, but the route takes you out to Eccup Reservoir, Howley Hall, and much, much more. I know multi-day hikes aren't for everyone, but this one really is up there with the best in England.
Rawdon Billing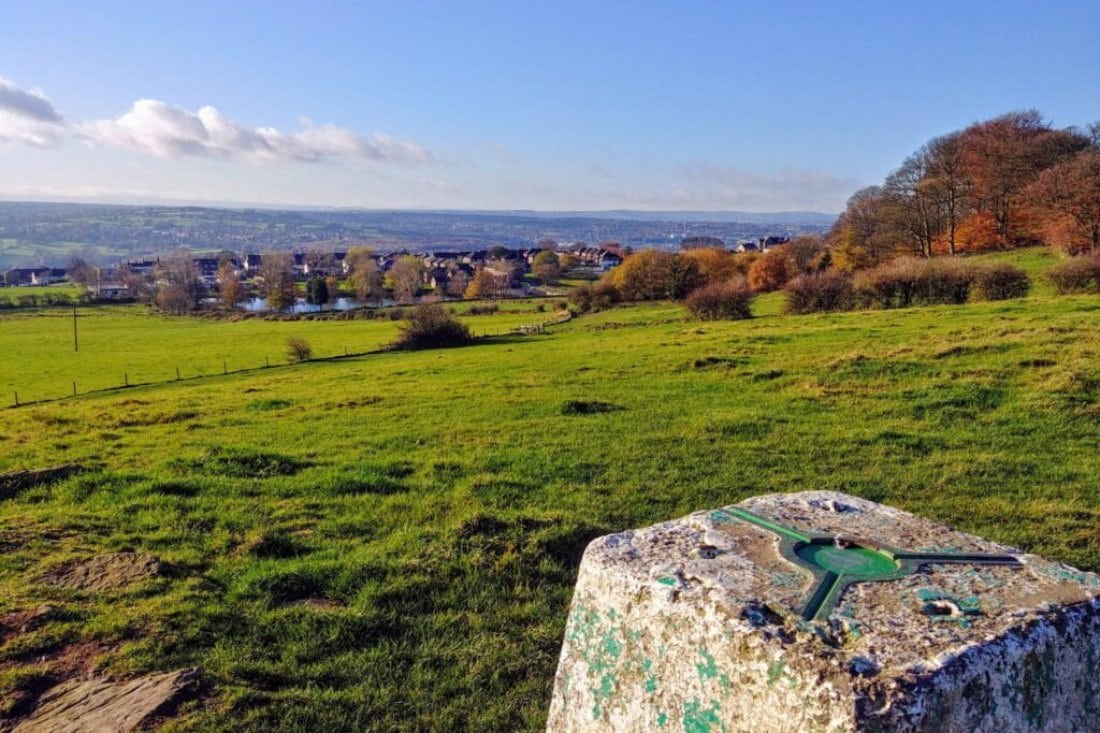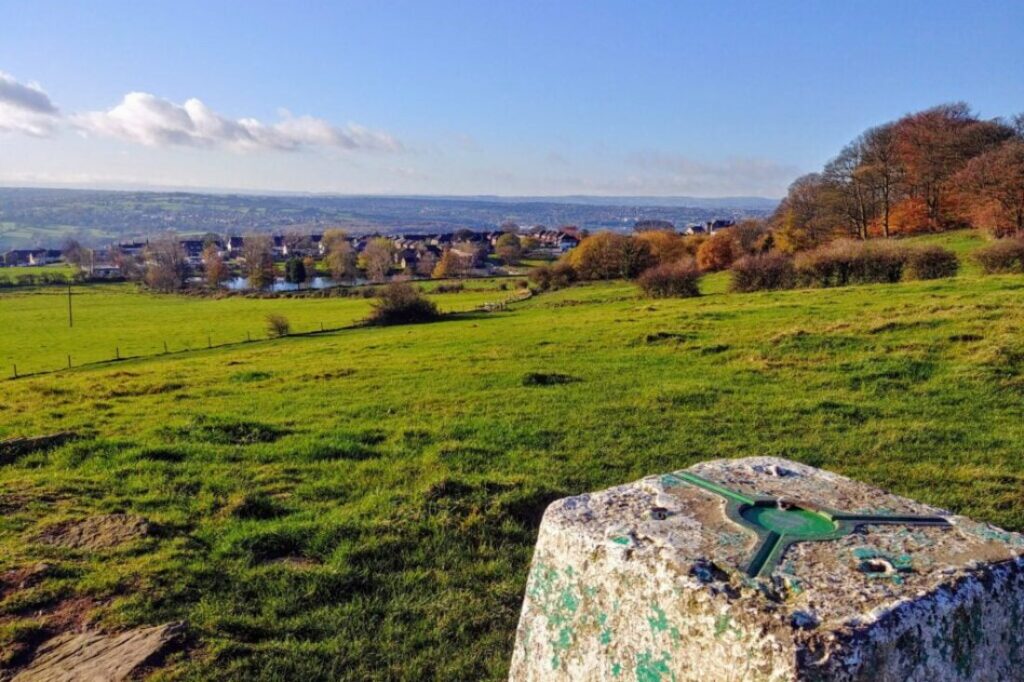 Looking for a short walk near Leeds that packs a big punch? Measuring just two miles, Rawdon Billing might not seem like much of a wander, but the uneven terrain makes it an interesting challenge.
You'll definitely feel your legs burning as this is pretty much all uphill, but you'll be able to appreciate the journey once you get to the top and see the views of the city and surrounding Yorkshire countryside.
Golden Acre Park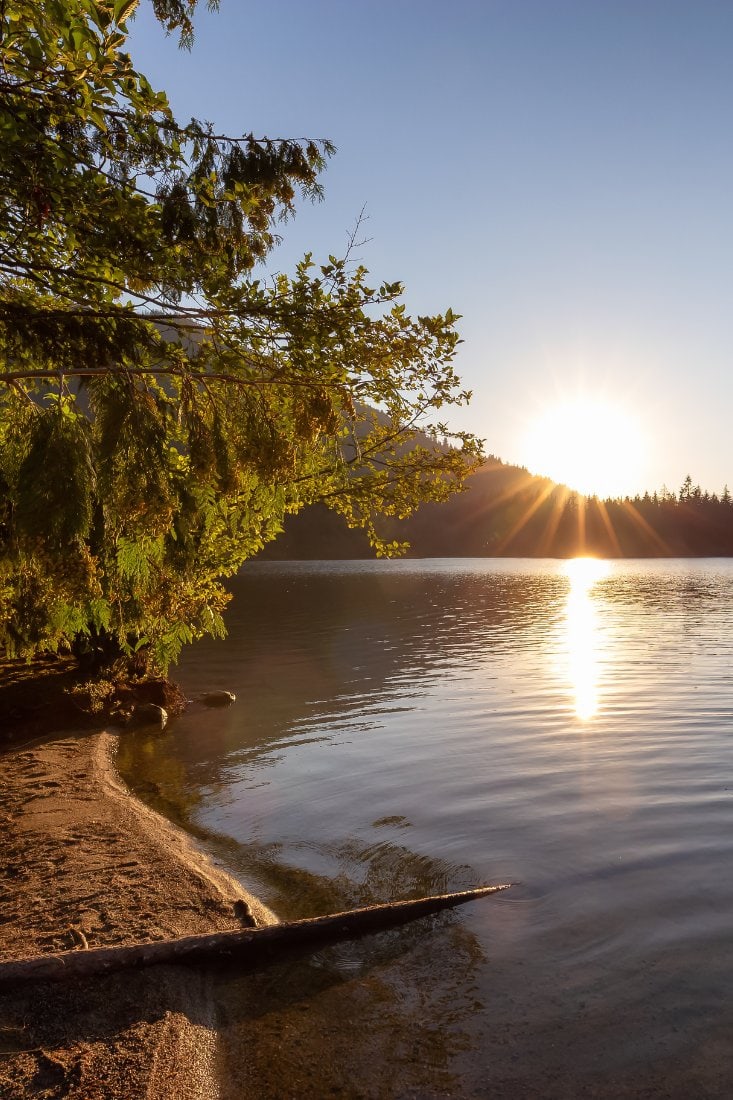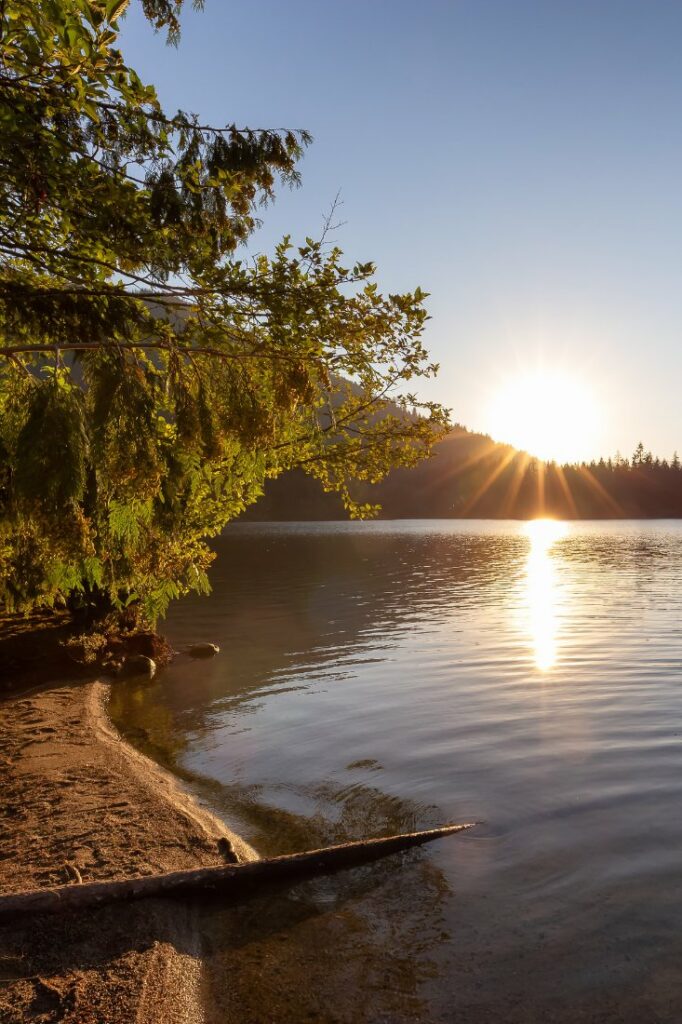 Want a short and sweet circular route just to the north of the city centre? The Golden Acre Park circular is just 1.6 miles long and takes you around beautiful wildflower meadows and around a tranquil lake.
This park is really accessible and listed as wheelchair friendly, which is a refreshing thing to see for an outdoorsy trail. After you've had your fill, chill out at the cafe kiosk with a drink and a sweet treat. If you're looking for a longer adventure, many of the walks on this list start from this very park, so it's a popular location to visit.
Eccup Reservoir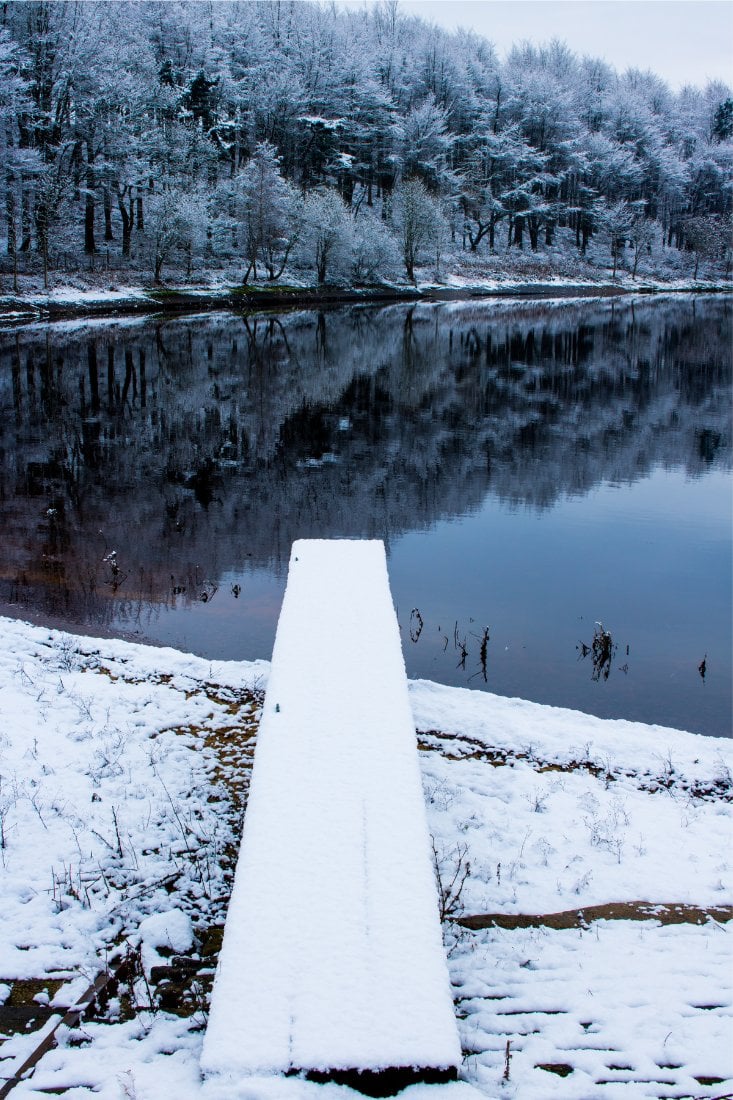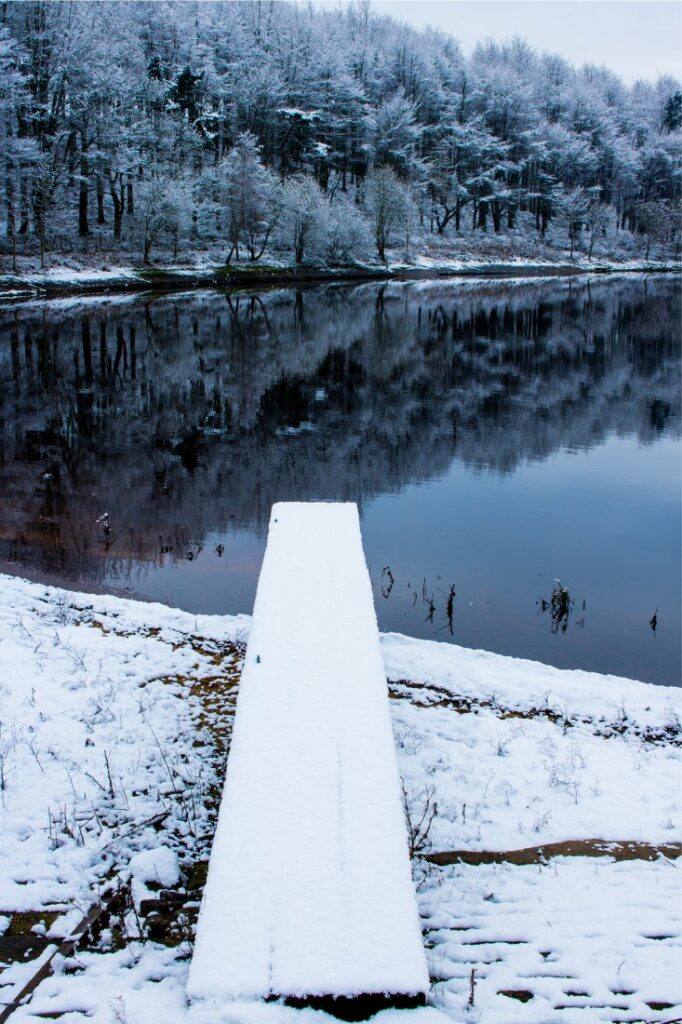 Personally, I love walking around blue spaces as much as I love walking around green spaces – there's just something really calming about being near the water! Eccup Reservoir is the perfect relaxing walk that takes you around the edge of the stunning reservoir. It's peaceful, it's largely flat, and there's plenty of parking, so it's perfect for families as well!
The reservoir is located about 20 minutes north of the city centre, and walking around the whole edge of the water measures around 4.5 miles so it's a good few hours in the great outdoors.
Chevin Forest Country Park loop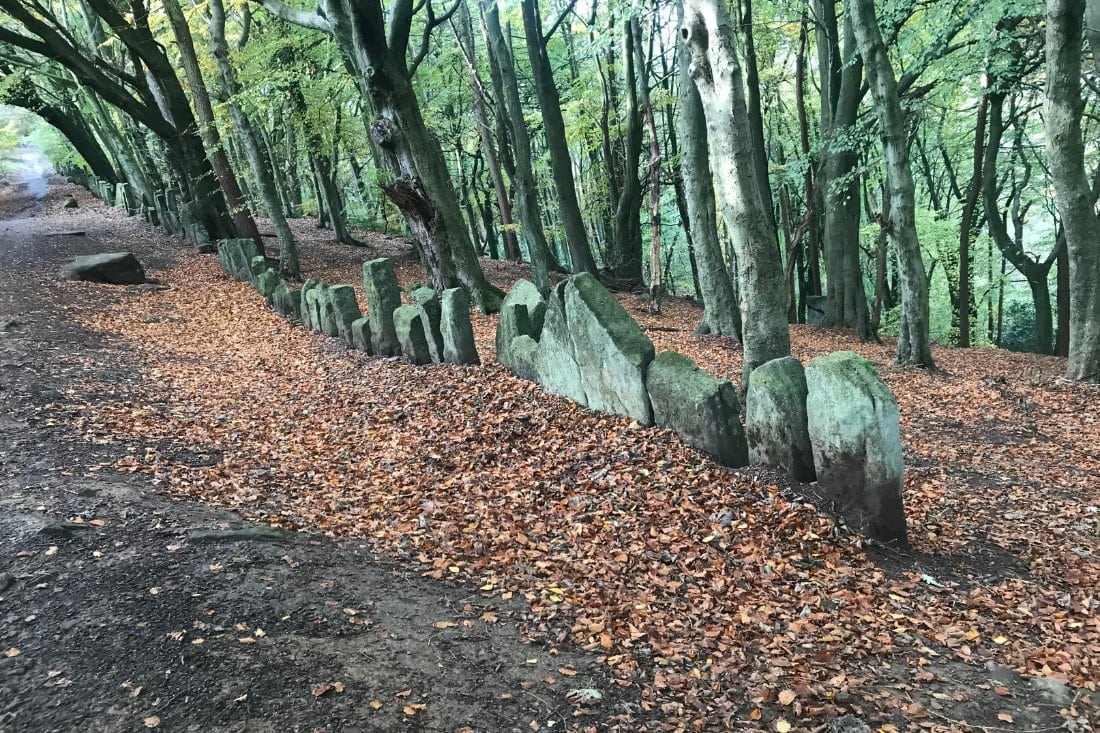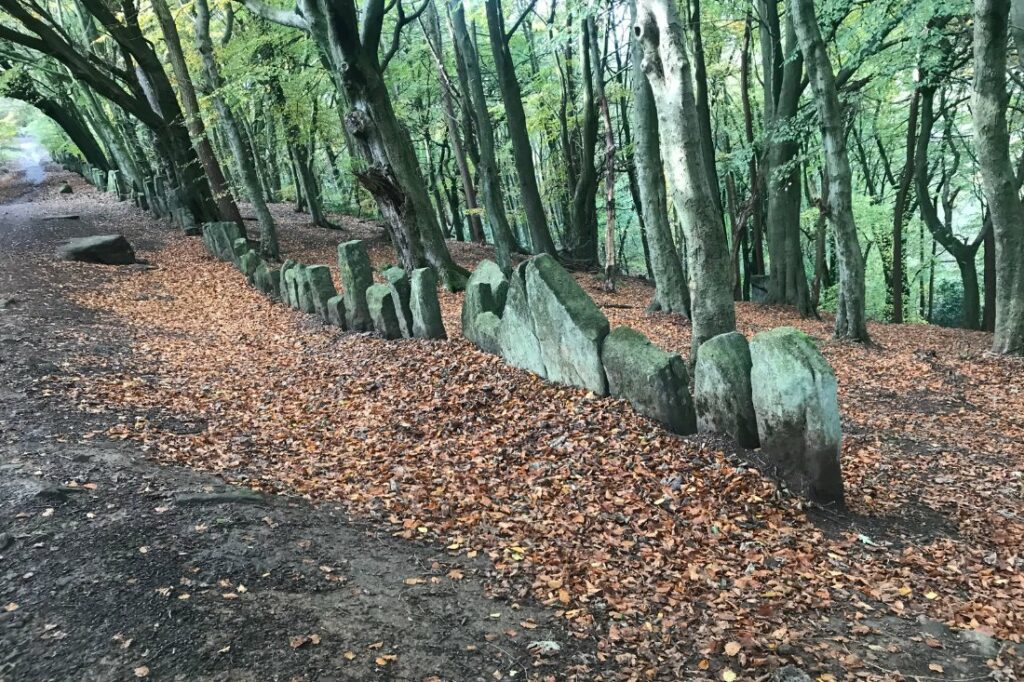 If you're traveling with a four-legged friend, you'll be pleased to know that the whole of the Chevin Forest Country Park is dog-friendly and accessible. This looped circular trail is about 3.7 miles long so gives you and your furry friend a decent runout.
Along the way, you can check out the mixture of exciting native woodland and wide open spaces with gorgeous panoramic views! The park is located just under 30 minutes from the city centre, so it's a perfect city escape.
Kirkstall Valley Nature Reserve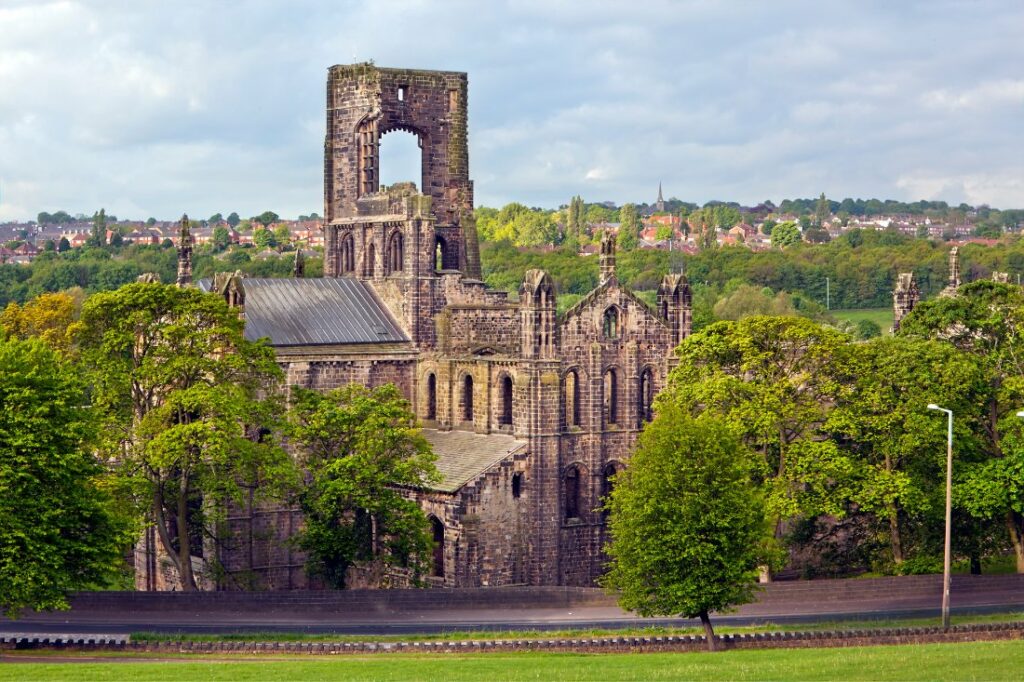 Seriously, I love the fact that they've turned a former power plant into the Kirkstall Valley Nature Reserve, it's such a great use of space and gives even more green areas back to the community. The Kirkstall Valley Nature Reserve is full of things to do from birdwatching to water-based wildlife, to trail running, and dog walking.
There are a couple of suggested routes around the various trails, one of the most popular being a short 1.4-mile running route, however, if you connect all the routes together, you end up with a 6.8-mile wander through beautifully-protected nature.
Trans Pennine Trail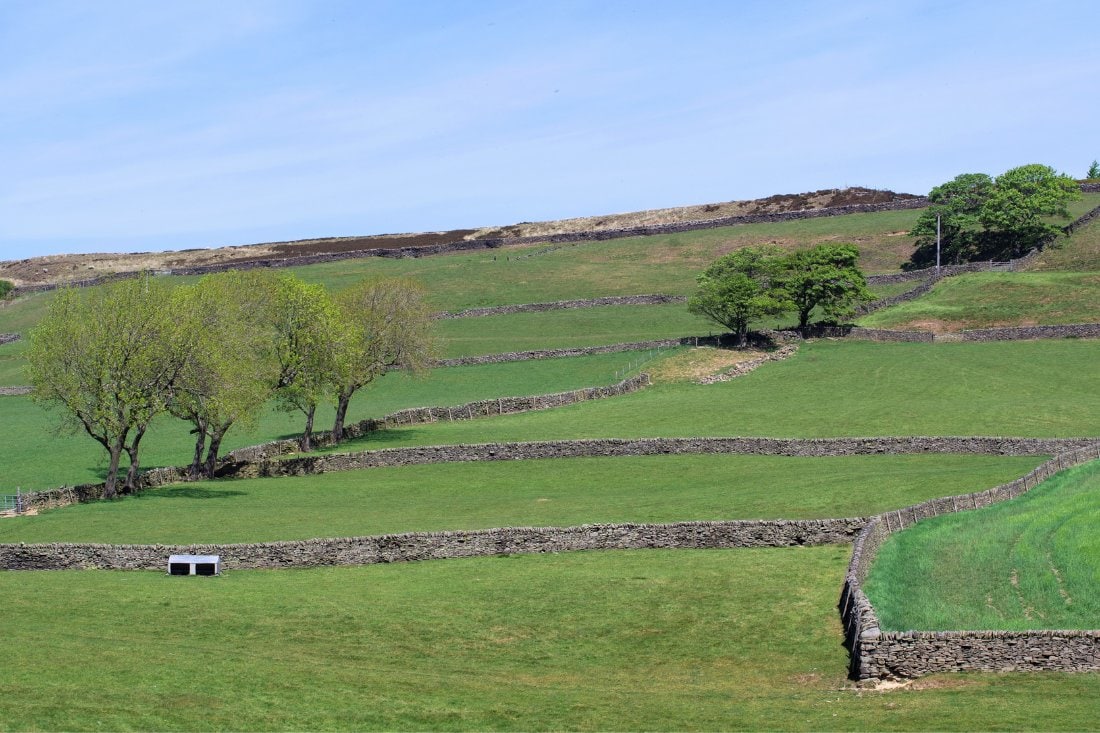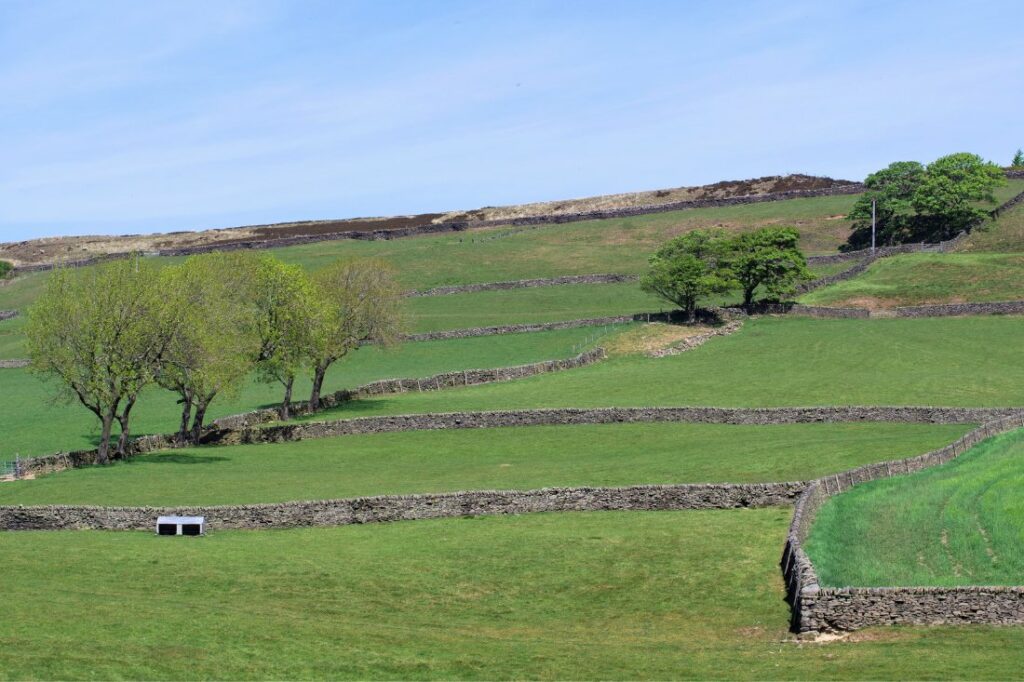 Honestly, the Trans Pennine Trail needs no introduction to hikers across the UK, but if you want a taste of the 215-mile-long route, you can tackle a section that's pretty local to Leeds. This section is around 14 miles long, so it's definitely one of the longest routes on this list.
This particular Leedes walk will take you from the Royal Armouries in the city centre all the way out to Wakefield. Along the way, you'll find pretty villages, industrial museums, historic relics, and much more. Don't worry, you can get the train back from Wakefield to Leeds city centre!
Wyke Beck Valley Way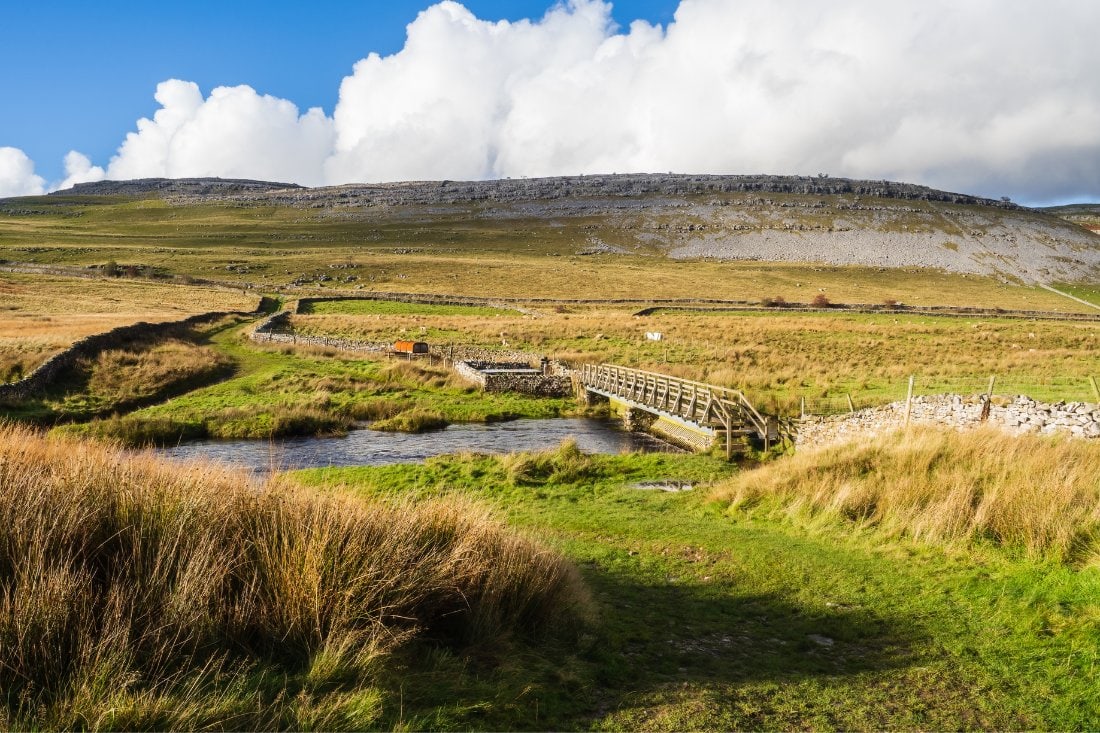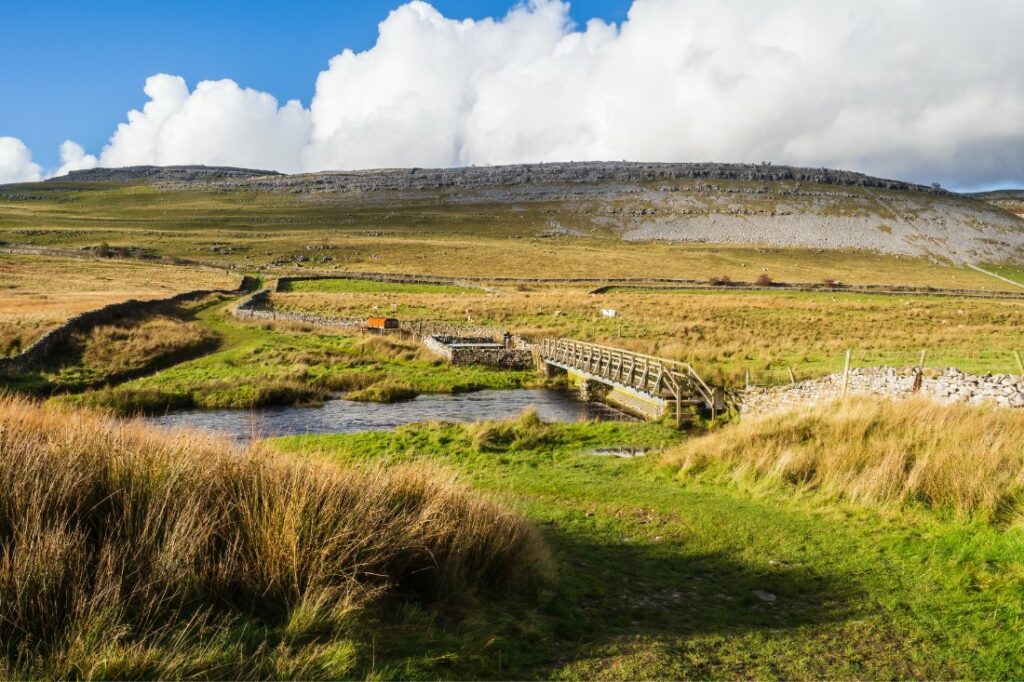 Get the best of both worlds by combining Roundhay Park with Temple Newsam on this 6.1-mile walk around the outskirts of Leeds. Taking you from one of Europe's biggest city parks, the Wyke Beck Valley Way trail takes you through beautiful woodland and countryside before arriving at Temple Newsam.
Here you'll find a huge Tudor-Jacobean mansion complete with stunning gardens and grounds, and even a farm. It's a popular tourist attraction and a great place to wander around.
Ilkley Moor Circular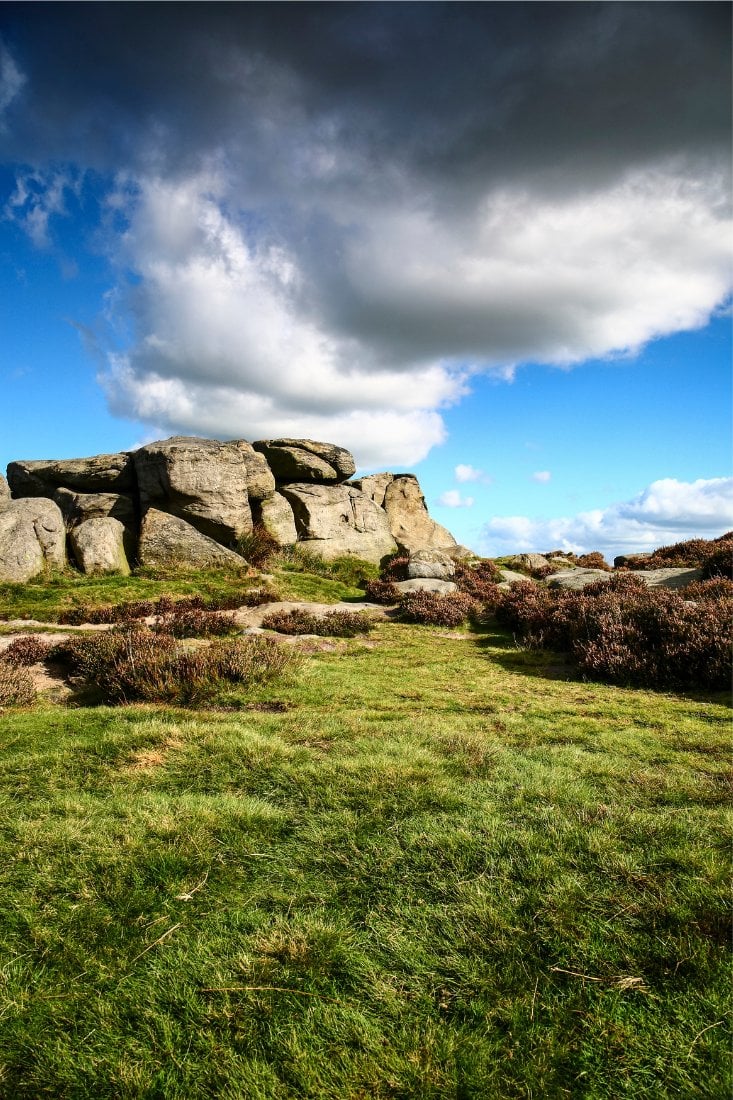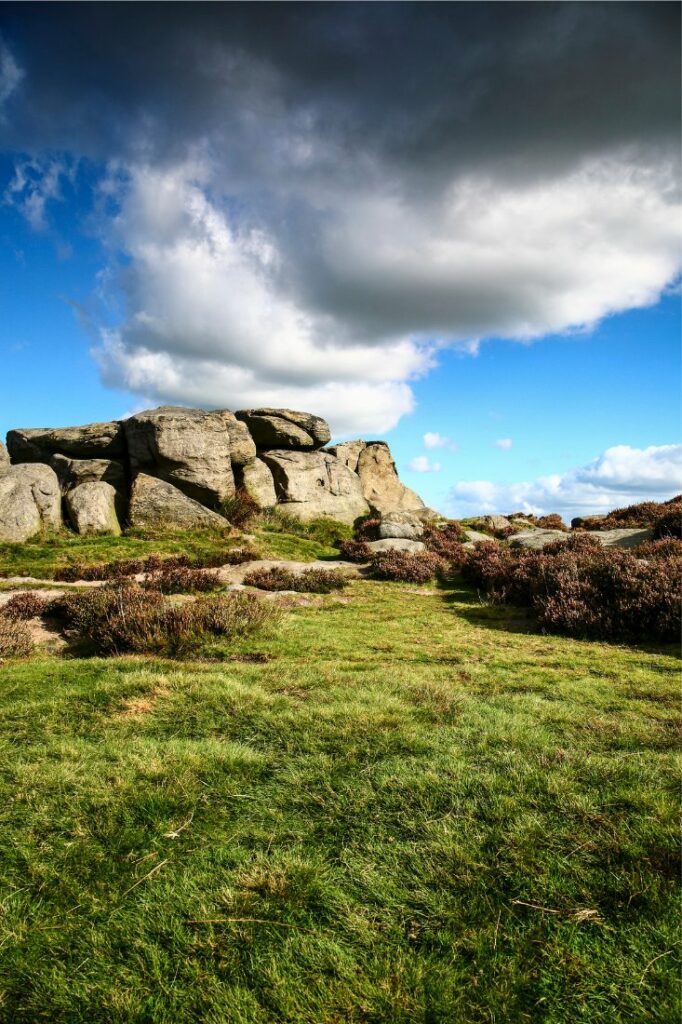 Head up into the Yorkshire Dales National Park for one of the best walks near Leeds – the Ilkley Moor Circular. Clocking in at 6.3 miles long, this circular route gives you panoramic views of the beautiful national park, as well as the city below.
It's about a 45-minute drive to the town of Ilkley where the route starts and finishes, but you can also get a direct train from Leeds to Ilkley which takes just under 50 minutes.
Fairburn Ings Nature Reserve loop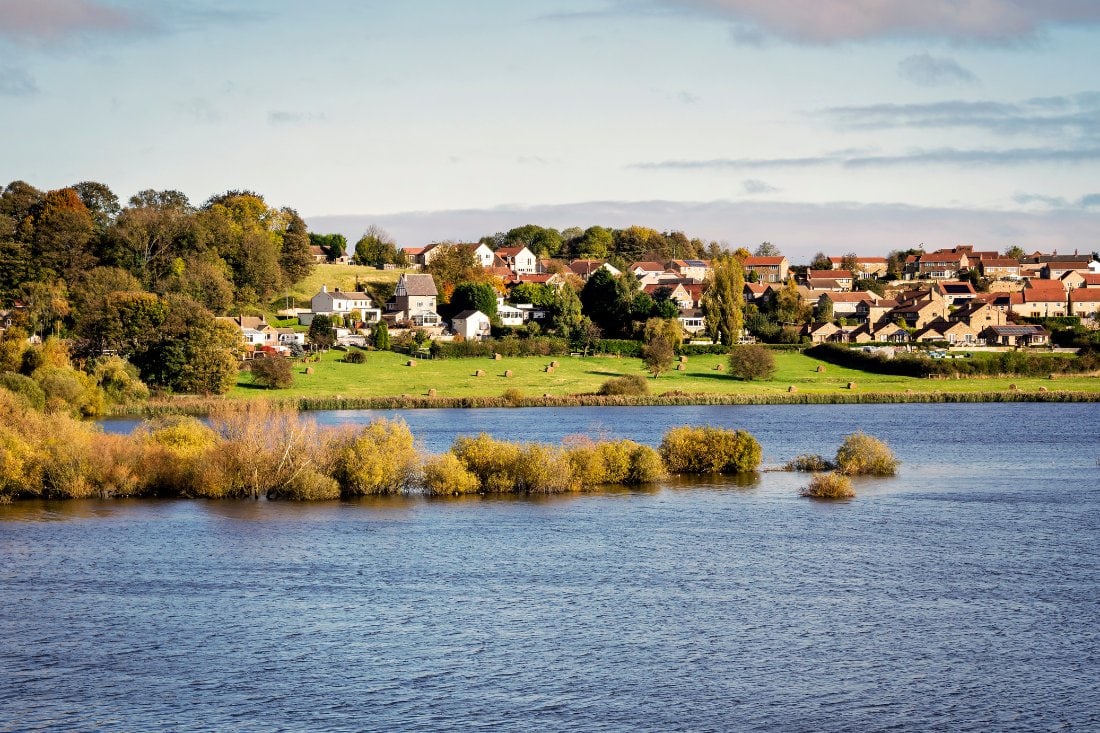 Do you consider yourself to be an avid birdwatcher? Well then, this four-mile jaunt around the Fairburn Ings Nature Reserve is going to be right up your street. In fact, this nature reserve is actually owned by the RSPB, so it's a protected sanctuary specifically for native birds of this area.
Bring your binoculars and your birding book because there have been over 280 species of bird spotting in this one location. It's a Twitcher's paradise!
Walking packing list
Usually when we go out on these walks, we're spending all day out and about in the countryside. Because of that, there are some things that we always bring with us and recommend to others. Hopefully one or two of these items can help make your walk that little bit more enjoyable!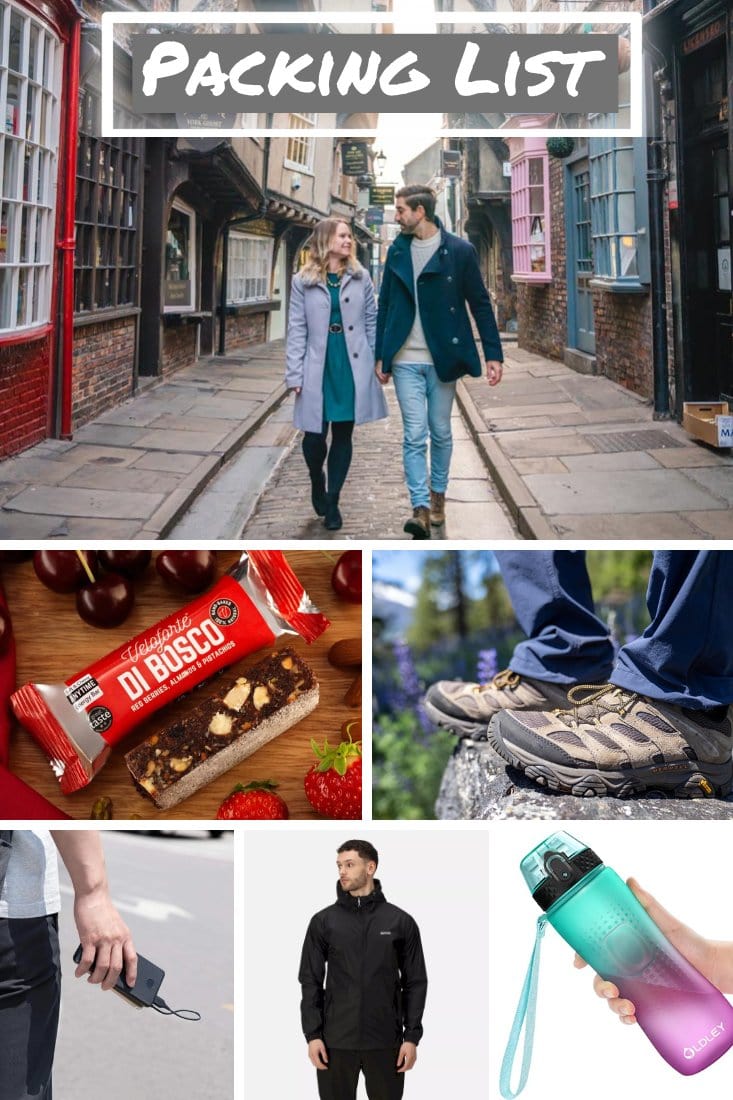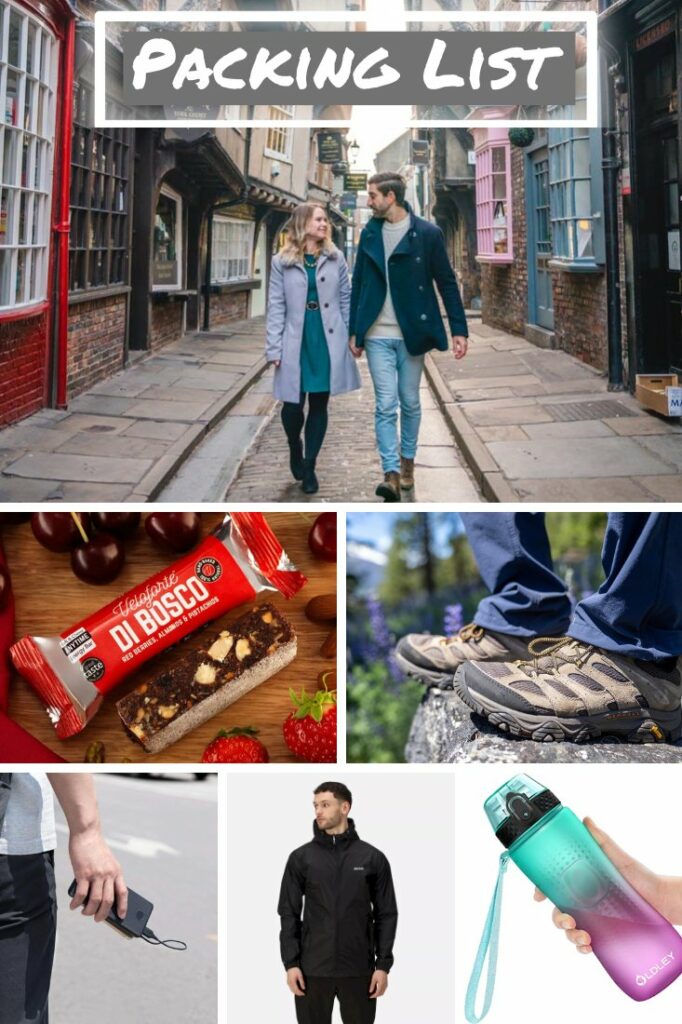 ---
---
So there you have it, the best walks near Leeds! Which walks aren't featured on this list that you'd recommend? You can let me know in the comments below!
Like this blog post? Then Pin it for the future!