Looking for the best things to do in Moray Firth, Scotland? From dolphin spotting to visiting Bow Fiddle Rock, this is what to do in Moray.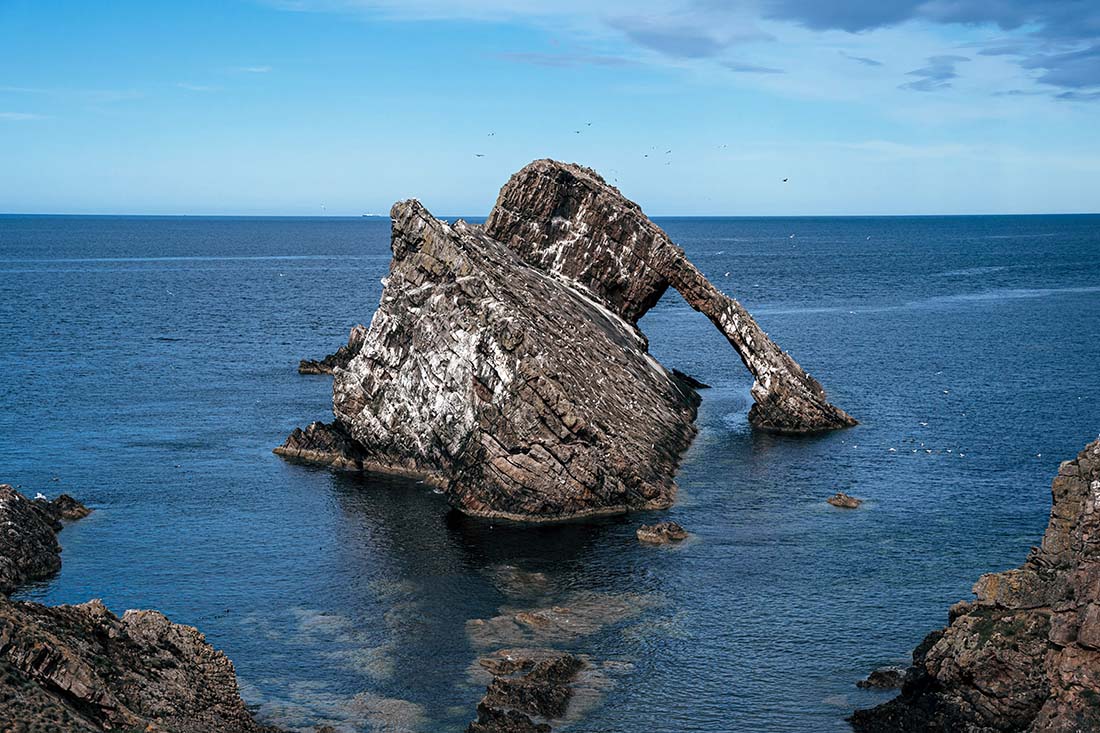 At first glance the Moray Firth coast is relatively understated, a stark contrast to the dramatic mountainous landscapes of Scotland's west. Look beyond the surface and you'll find there's so much to see along these rugged shores.
Whether you've got a couple of days or a couple of weeks, there is more than enough to keep you busy dotted around the coastline here. From fishing villages, friendly faces and the finest fish + chips, there is so much to do in this region of Scotland.
For those of you planning a trip here, this blog post is packed full of all the best things to do in Moray First. Just be prepared for one of the most beautiful stretches of coastline in Great Britain.
Where is the Moray Firth Coast?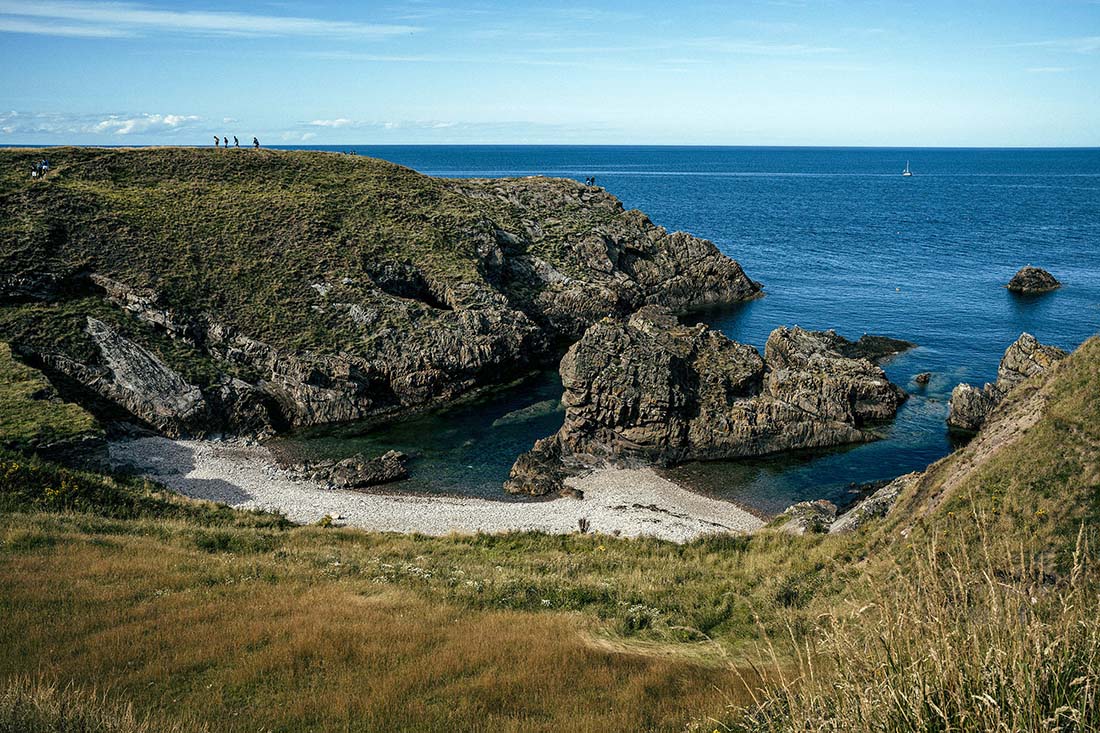 The Moray Firth Coast encompasses parts of Morayshire, Banffshire and Aberdeenshire in the north of
Scotland
. "Firth" translates to sea inlet in the Scots language, so expect plenty of cute coastal towns and amazing sea views.
For those of you arriving by public transport, the main train stations around are Aberdeen and Inverness. From either of these you can use local busses to get around. There are also some smaller train stations in places such as Forres, Elgin and Nairn.
If you're planning a shorter trip that only covers a couple of stops, I'd recommend sticking to public transport. A few of the smaller towns have limited parking space so this saves you having to worry about it.
Saying that, if you're planning an extended trip where you'll be making quite a few stops, taking your own vehicle might be a good idea.
If you plan on making multiple stops in one day, having your own car means not having to hang around for the bus too.
Best time to visit the Moray Firth Coast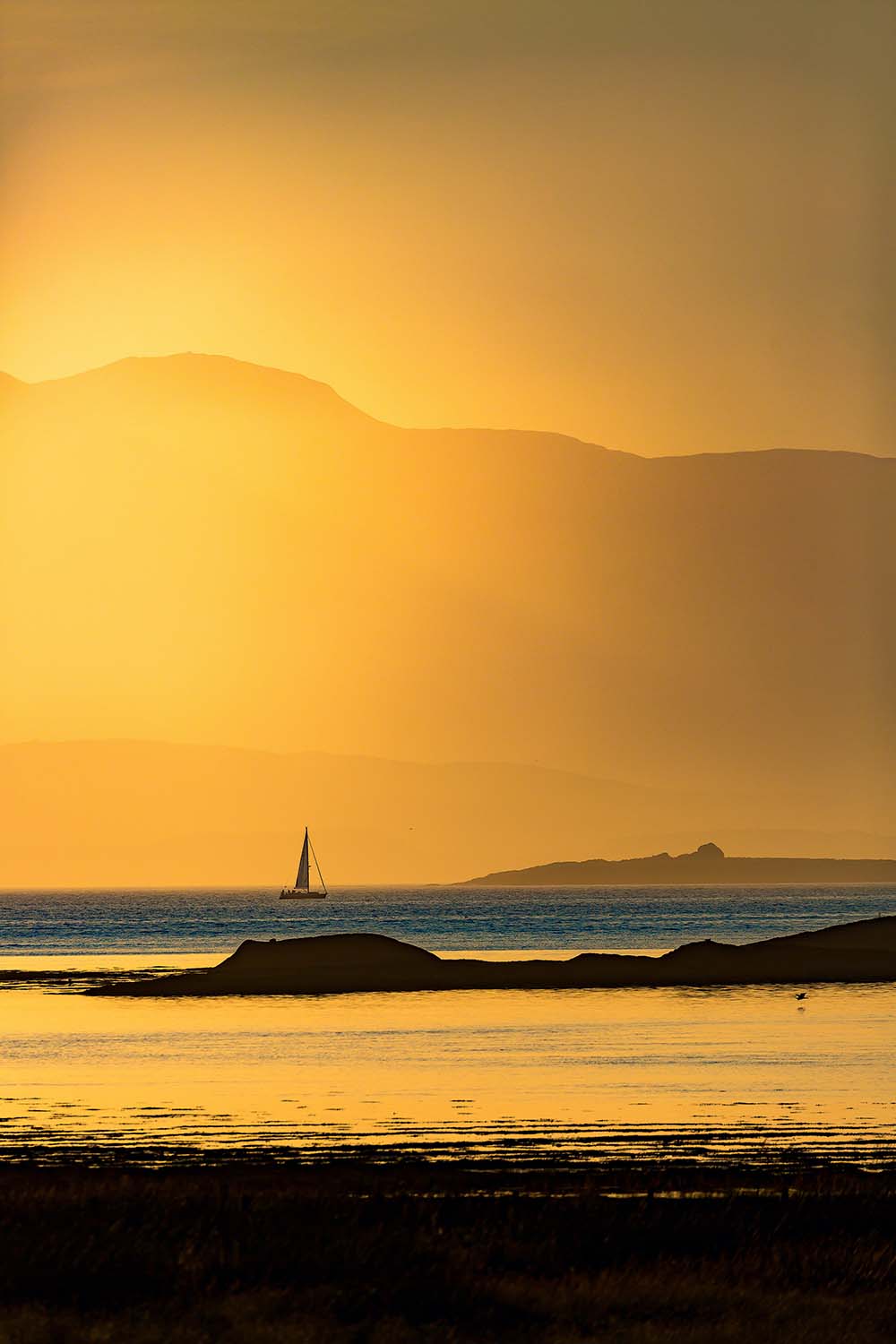 Obviously, Scotland's climate is far from tropical. Saying that, the climate is relatively mild, so you can (mostly) expect decent conditions no matter what time of year you visit.
Since the Moray Firth route runs along the coast, a visit in the summer months (June-August) will give you the best chance of catching high temperatures and beautiful blue skies. However, if you want to avoid the peak season, you can expect reasonably mild conditions from April to October. It is Scotland, though, where the weather is unpredictable enough that you should always prepare for rain.
You can check out when is the best time to visit Scotland here.
Things to do on the Moray Firth Coast
Go dolphin spotting at Spey Bay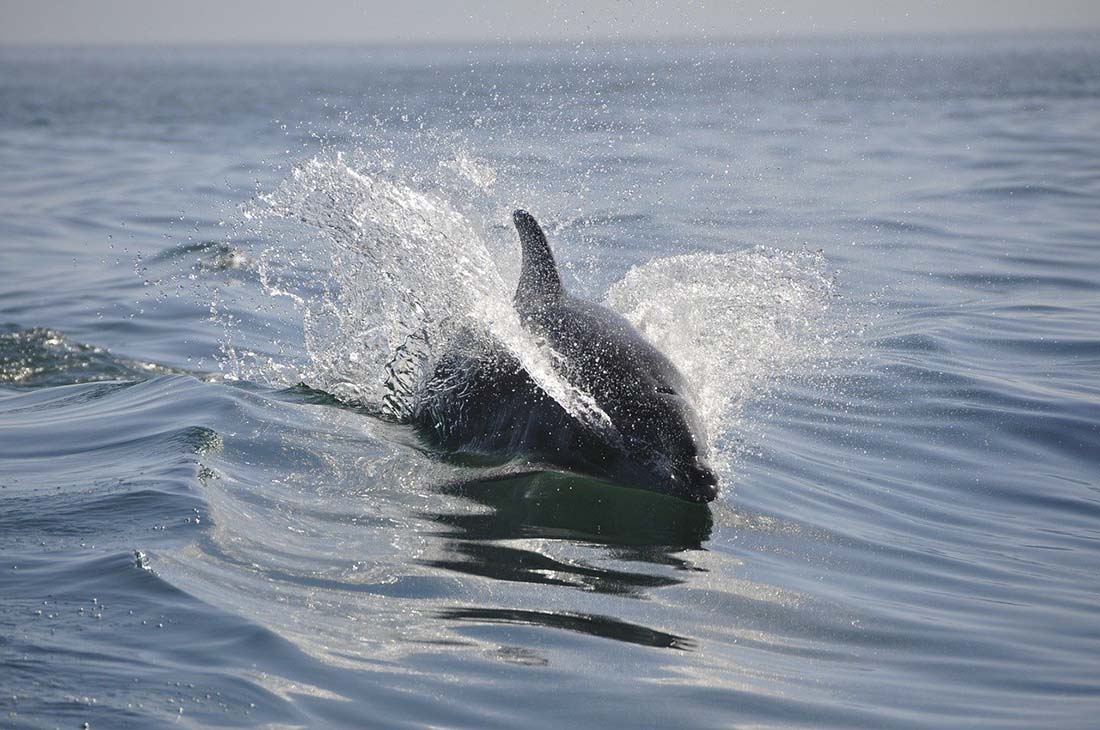 The small settlement of Spey Bay is a beautiful coastal reserve and home to the largest shingle beach in Scotland. Dolphin sightings are possible year-round, but if you're visiting between April and October it's possible to secure a free tour of the estuary.
Guided tours are available daily departing from the Dolphin Centre, an 18th century fishing station with a fascinating history in itself.
Other potential dolphin spotting points along the Moray Firth Coast can be found at Burghead, Hopeman and Gamrie.
Walk the Moray Coast Trail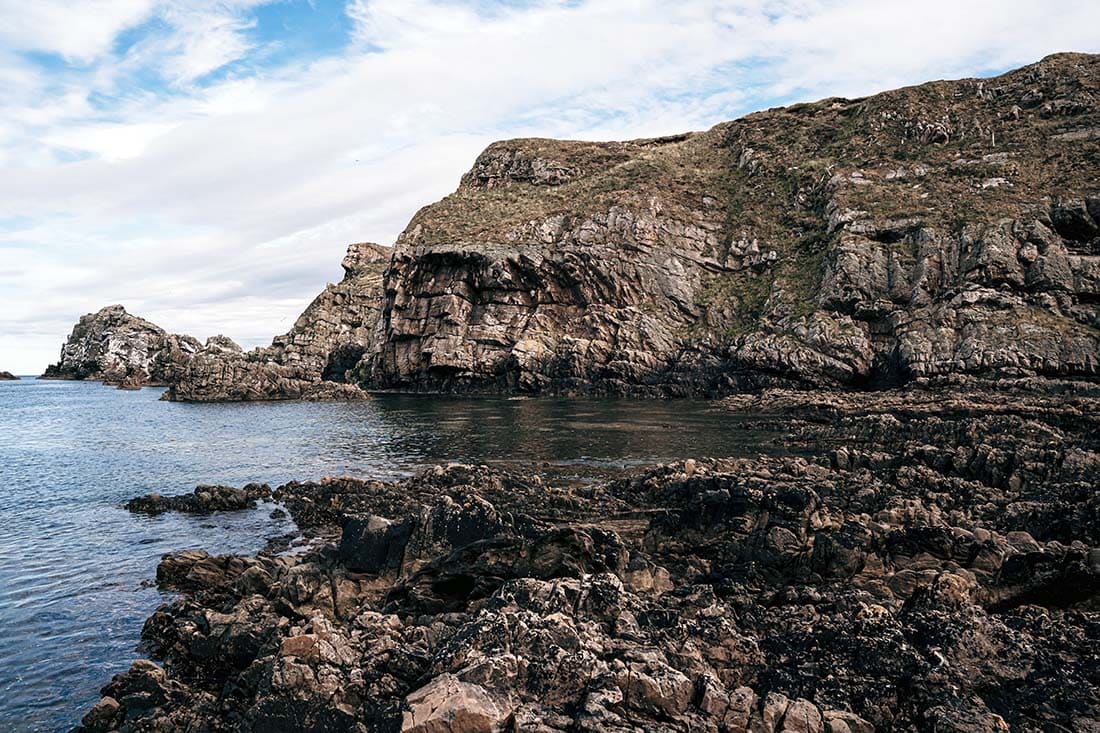 The Moray Coast trail is a straightforward (albeit pretty long) walk over a combination of beaches, single track roads and coastal paths. It starts inland at Forres and moves east to Cullen, and spans around 72 km (45 miles) in total.
On Walk Highlands you can find a full itinerary for this route split over 4 days, including your starting & stopping points for each day. There are people who say you can do the entire walk in a day, but it's a pretty hefty undertaking so I'd definitely split it up over 2-4 days depending on your fitness level.
If you're stuck along the way, there are plenty of towns to stop in for food or other amenities. For accommodation, you've got plenty of choice between cosy B&Bs, budget-friendly hostels and campsites.
Also, as long as you're not on private property, wild camping is legal in Scotland, so that's an option too for those adventurers among you.
Go sailing in the North Sea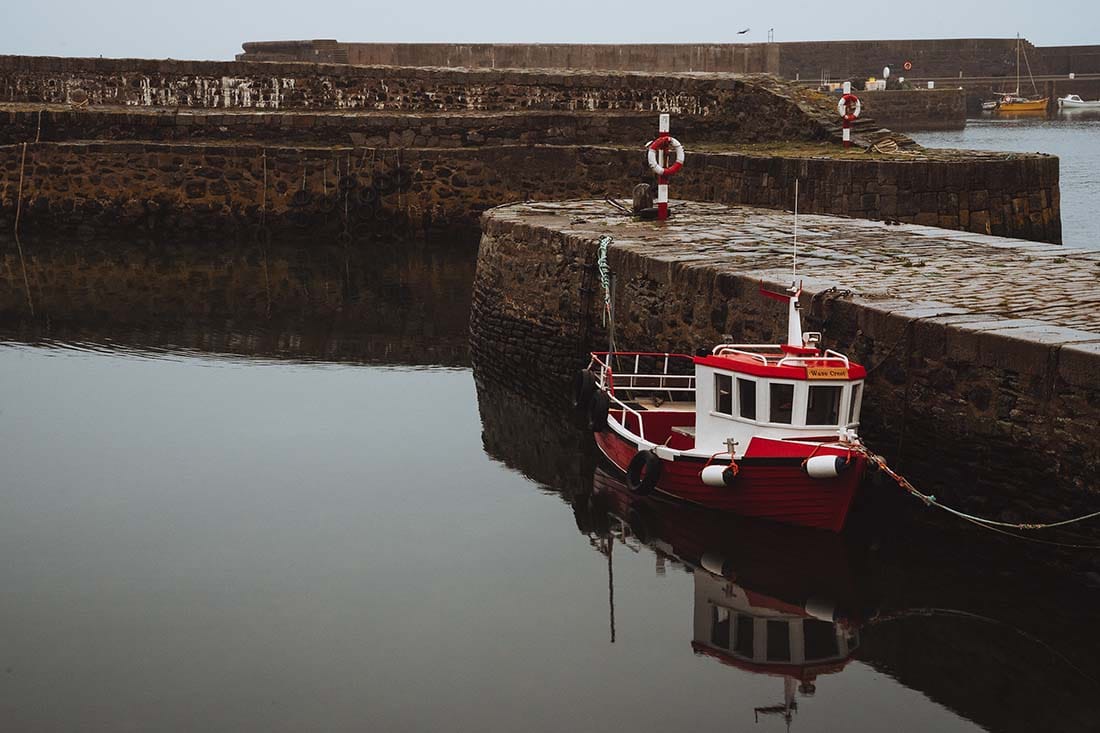 Lovers of marine wildlife should definitely include a sailing trip as part of their itinerary. There are several sailing tour companies operating around the Moray Firth coast, particularly near Inverness.
The main attraction of these tours is the chance to see the world's most northerly colony of bottlenose dolphins. Just make sure to wrap up warm and bring your waterproofs – the North Sea carries a fierce bite!
If you're visiting in summer and want to avoid the crowds, head to the coast of the nearby Cromarty Firth to the north of Inverness. This is a bit of a secret spot without all the crowds.
Go on a Moray Firth Road Trip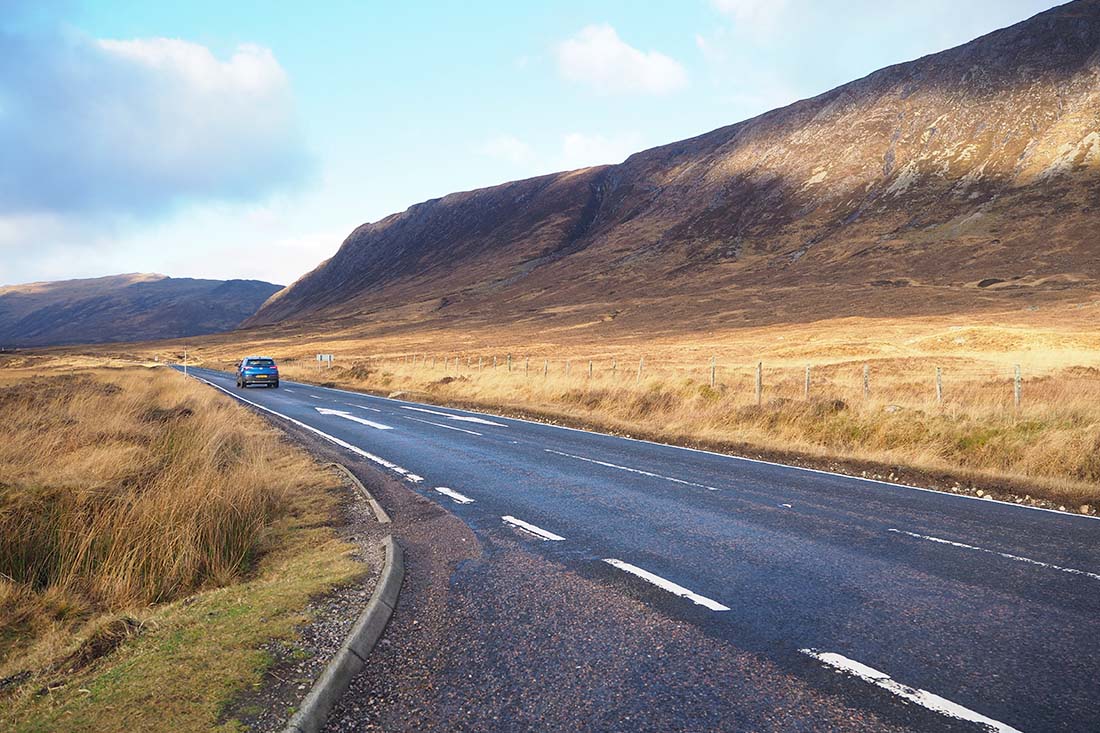 From the starting point in Inverness, drive east along the horizontal Moray coastline on a road trip adventure. Far shorter than the North Coast 500 (NC500), the route along this part of the coast spans only around 160km (100 miles).
The latter half makes up a part of the NC250 too, so you've got some options if you're interested in extending your road trip.
Search for hidden caves near Bow Fiddle Rock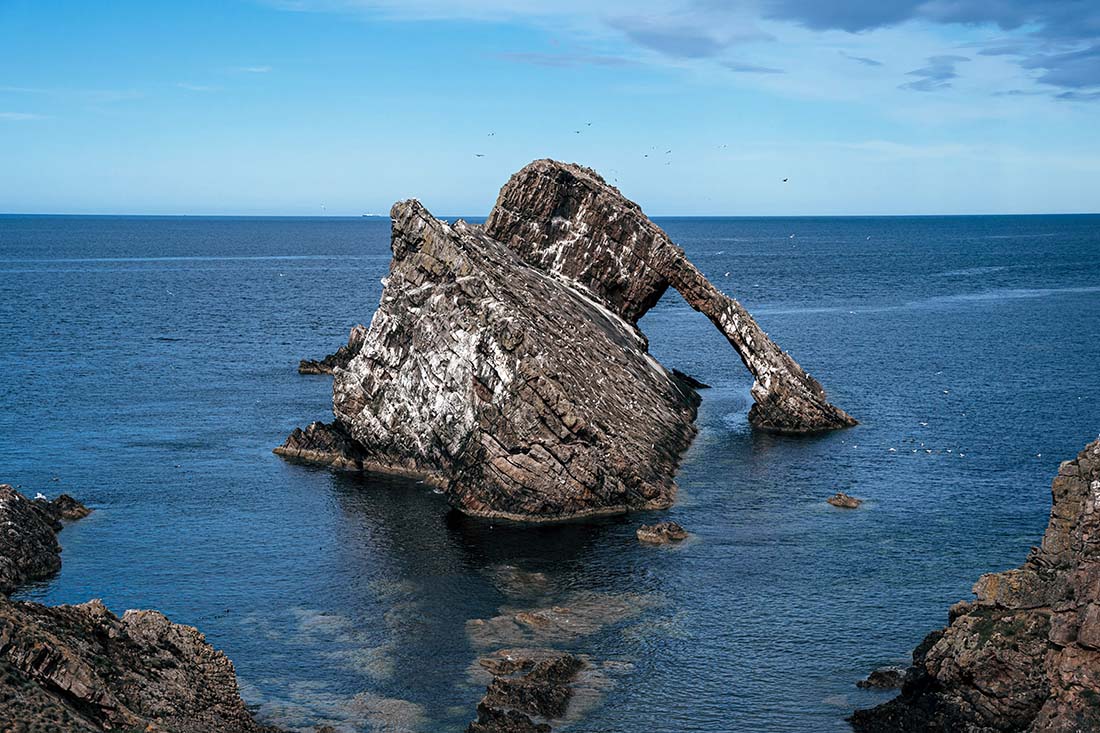 Bow Fiddle Rock, just outside of Portknockie, is a natural rock formation resembling the top of a violin bow. There are a few small caves around the area too, so it's a great place to explore. Make sure you've got the right footwear, since there's a little bit of hopping about over the rocks and pebbled beaches. The tide also comes in fairly quickly, so take care.
Feeling brave? The cliffs around this area are actually a popular spot for cliff jumping. This crazy sport is a favoured pastime among school children and adults alike. The clear water and interesting cave formations are the perfect backdrop for a cliff jumping adventure if you're willing to brave the freezing water of the Firth. If you do decide to take part, just make sure you're properly prepared and wearing the right gear.
Eat Cullen Skink in Cullen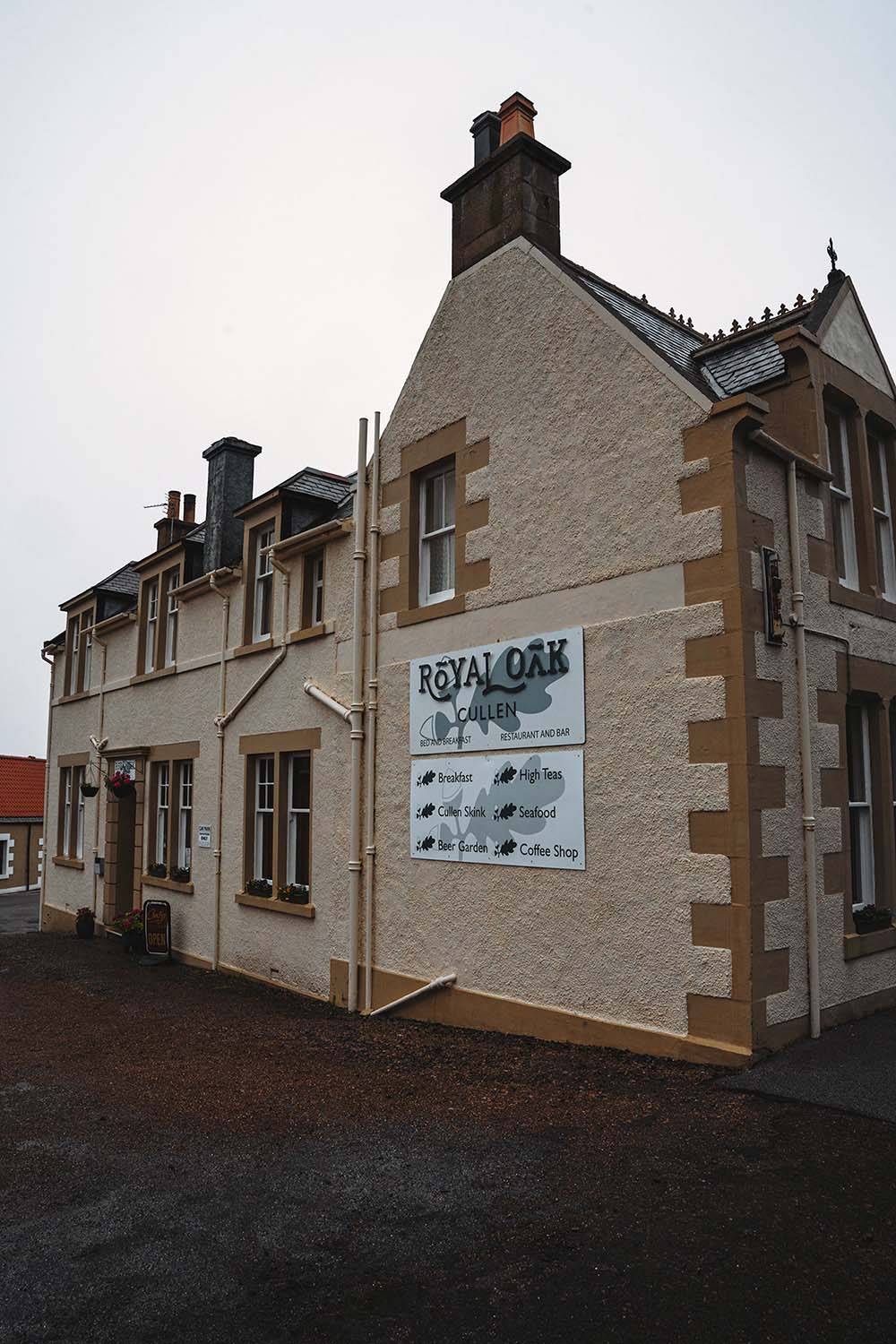 Cullen Skink is a Scottish delicacy, a delicious soup filling enough to be a meal by itself. The dish originated when the base ingredient that used to make traditional skink – beef knuckle – became very hard to come by.
Instead, the people of Cullen decided to use what they had: a whole lot of fish. You'll be able to find Cullen Skink in all the local restaurants hugging the coastline.
Although you can find Cullen skink in other parts of Scotland, it's never as good as the authentic, homemade stuff you find here. Make sure to try it at least once before you leave. I promise you it's a lot tastier than it sounds.
Seafood is definitely the primary cuisine up on the north coast, but ice cream is another famous export from this part of Scotland. The Cullen Ice Cream Shop is just one of many famous ice cream shops along the coast. In towns such as Portsoy and Banff, you can usually spot the ice cream shops from a mile away due to the constant queue outside the door. Try it for yourself, but this really is some of the best ice cream in Scotland!
Visit the area's oldest harbour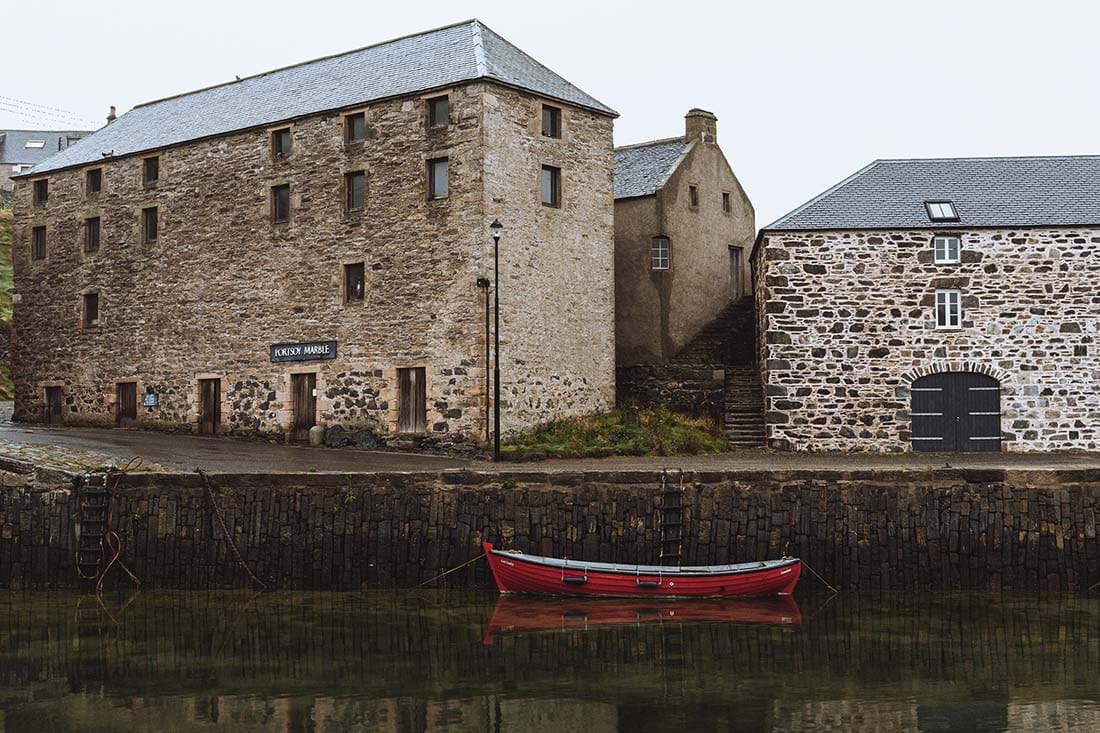 Portsoy is one of the most popular villages along the Moray Firth Coast, famous for its postcard-worthy 17th century harbour.
In June, the village hosts the Scottish Traditional Boat festival, visited by 15,000 people every year (a surprising number when you see the size of the village). As well as giving you the chance to learn more about the maritime history of the area, there's plenty of music, arts and food involved too.
Visit the Macduff Marine Aquarium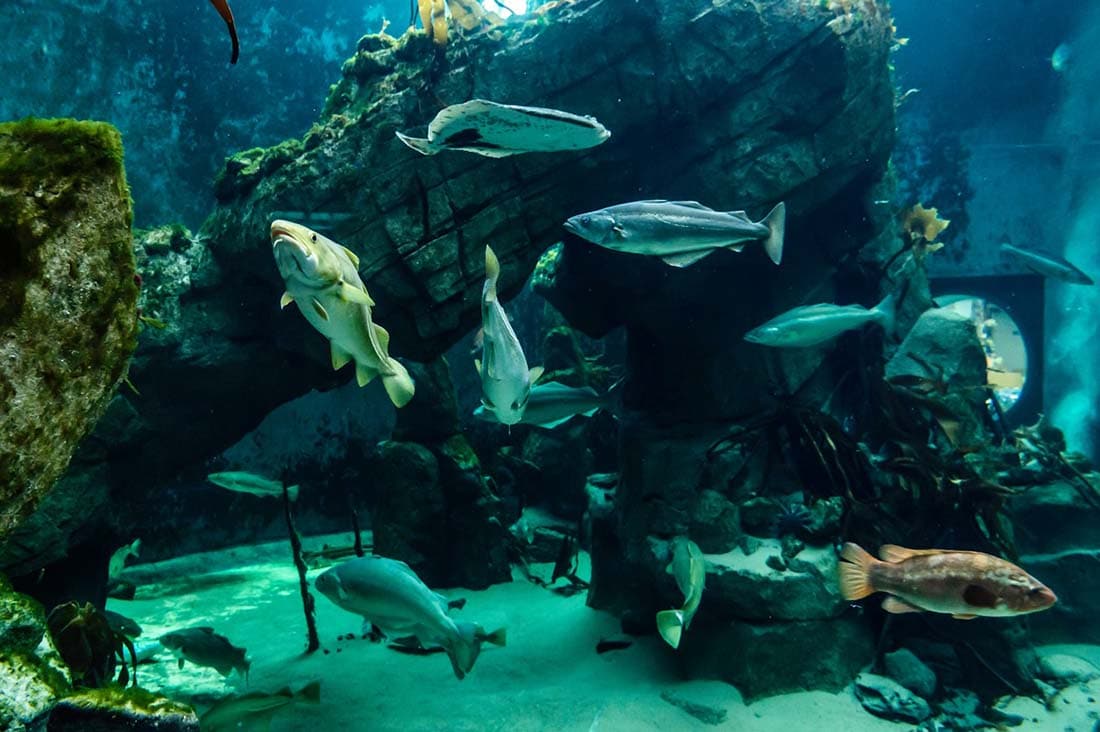 This is obviously a great choice if you get caught out by the Scottish weather. It's also a fun day out for all ages.
The Macduff Marine Aquarium was established to showcase the diverse wildlife of the Moray Firth, culminating with the amazing kelp reef exhibit (unlike any other in the UK). If you're looking for a more interactive experience, there are daily shows and opportunities to feed the animals too.
Stop for photos in Gamrie (Gardenstown + Crovie)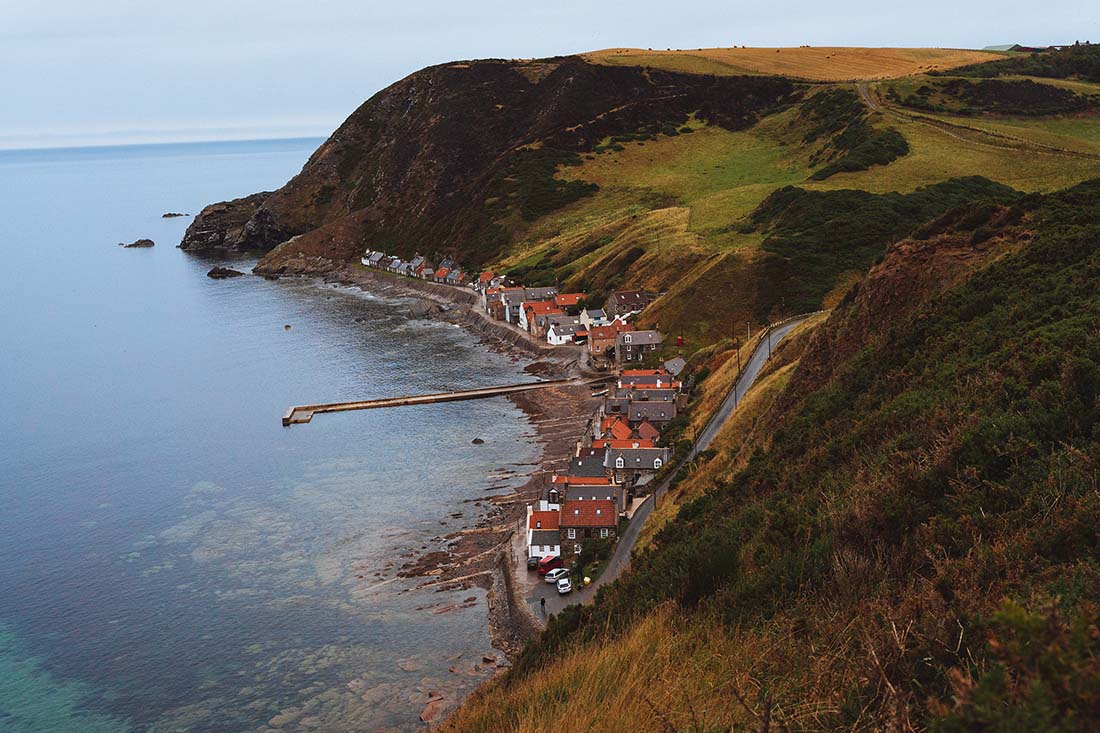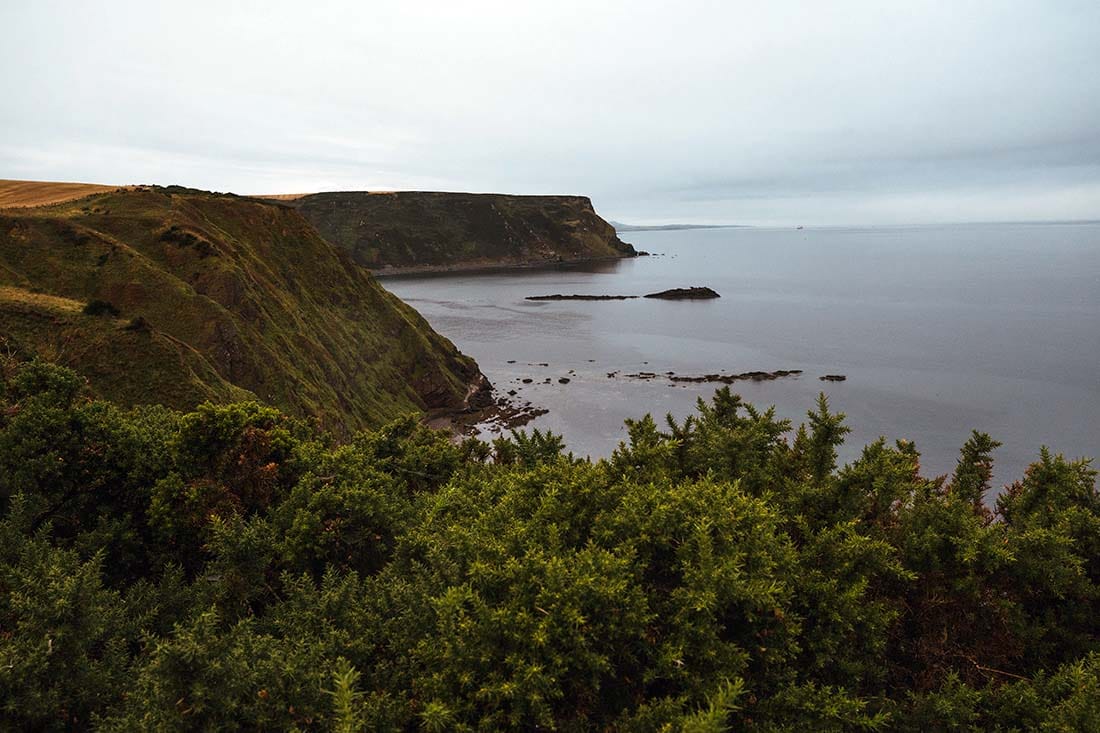 Gamrie is made up of two of Scotland's most picturesque villages: Gardenstown + Crovie.
Gardenstown's main feature is the tiered houses tucked into the steep cliffside, overlooking an old 19th century harbour. Nowadays, this harbour is filled with small fishing boats and local heritage centre where you can learn more about the area.
There's a coastal path connected Gardenstown to nearby Crovie. As you stroll along the beach, take time to appreciate the peace and quiet of this coastal corner. If you're lucky, you might also see some dolphins along the way!
If you choose to visit them separately, know that Crovie is only accessible on foot. You'll need to leave your car just outside the village and head out to explore the cliffside cottages. You get a pretty good vantage point over the village from the car park though, so it's worth stopping by if you want a bird's-eye view.
Visit the Jewel of the Moray Firth, Lossiemouth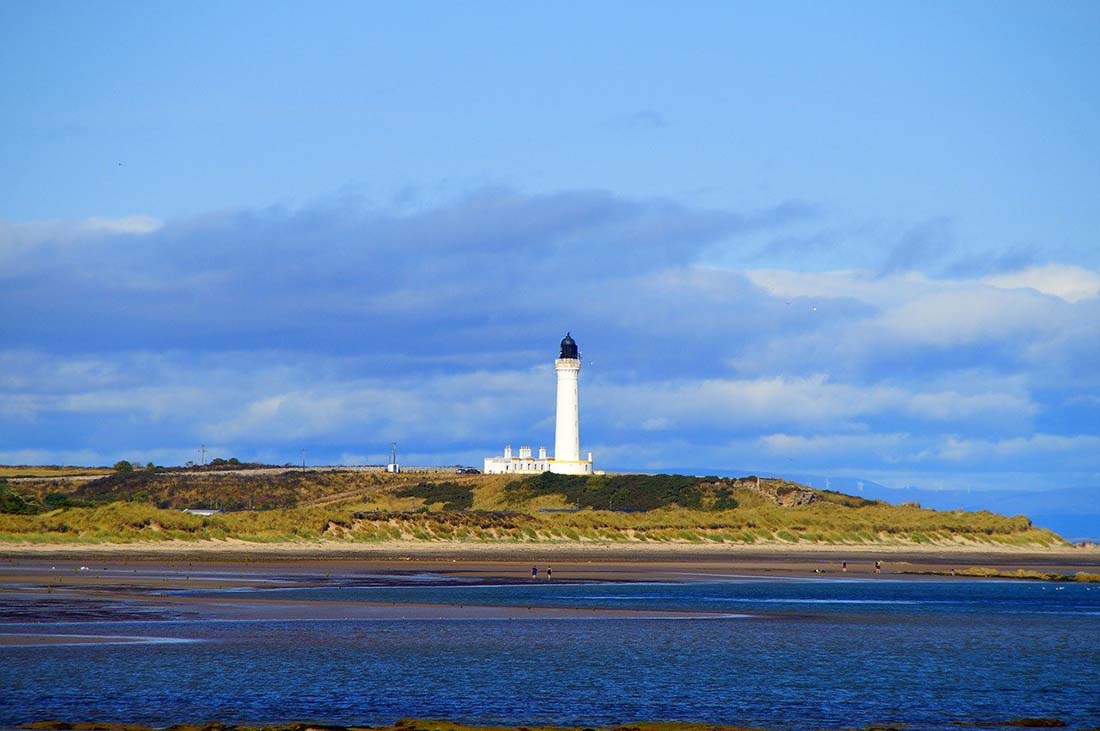 Lossiemouth was established in the place of three former villages along the banks of the River Lossie. Nicknamed 'the jewel of the Moray Firth', this tranquil town is made up of a network of cobbled streets and glorious sandy beaches.
Lossiemouth is also home to two of Moray's most beautiful golf courses, aptly named the Moray Old and Moray New. If golf isn't your thing, you can also take a boat ride or do a number of water sports on the East and West beaches.
There have even been orca sightings recorded on the Lossiemouth coast. Stay till sunset and find a nice spot along the marina where you can enjoy breathtaking views overlooking the Covesea lighthouse.
Scotland's Moray Firth Trip Itinerary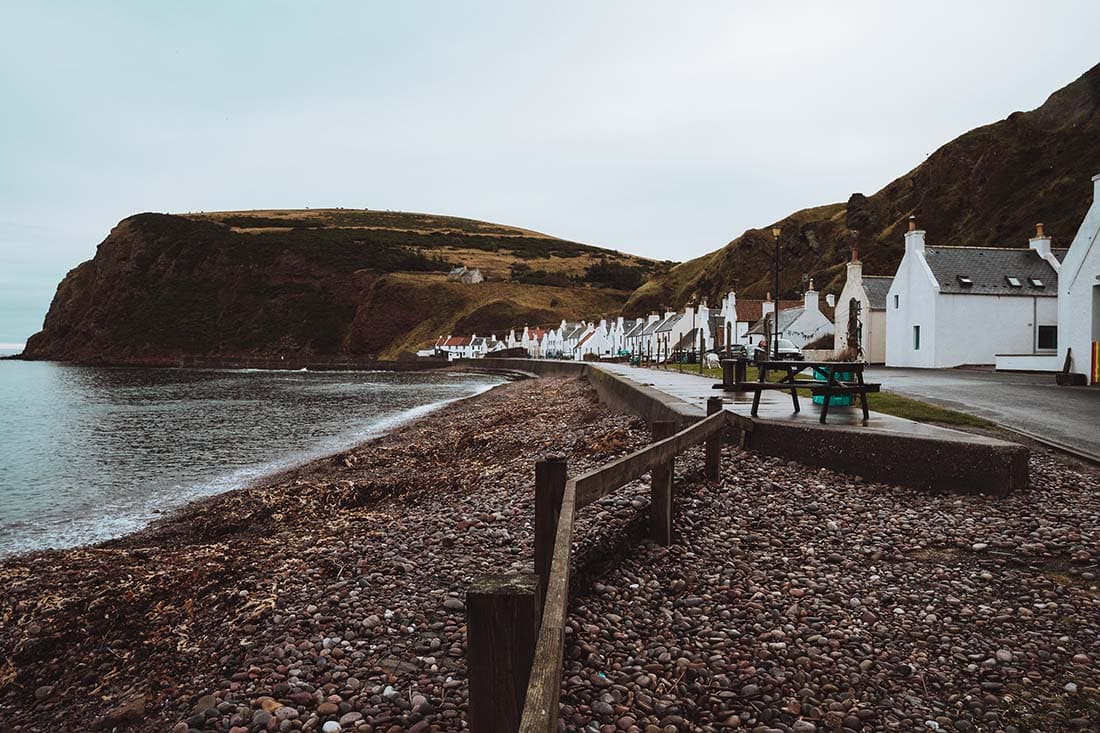 The series of tiny towns and picturesque villages scattered across the Moray Firth Coast are the perfect setting for a more laid-back Scotland itinerary. A trip to the Moray Firth coast gives visitors a chance to experience a more relaxed way of life in Scotland.
The area favours a nature-based style of travel, a stripped-back alternative to what you'll find elsewhere. With such a variety of activities and sights to suit all styles of travel, it's an easy choice to add the Moray Firth coast to your Scotland trip itinerary.
---
This is a guest post written by Emma Morgan from The Hobby Traveller. Her site is packed full of articles and advice all on the best things to do in Scotland. Her photography is dreamy too so make sure you follow her @thehobbytraveller for some more inspiration.
Enjoyed this blog post? Then make sure you Pin it for later!