From the medieval castles steeped in history to fun museums for the whole family to tasty trendy restaurants, here are the best things to do in Carlisle!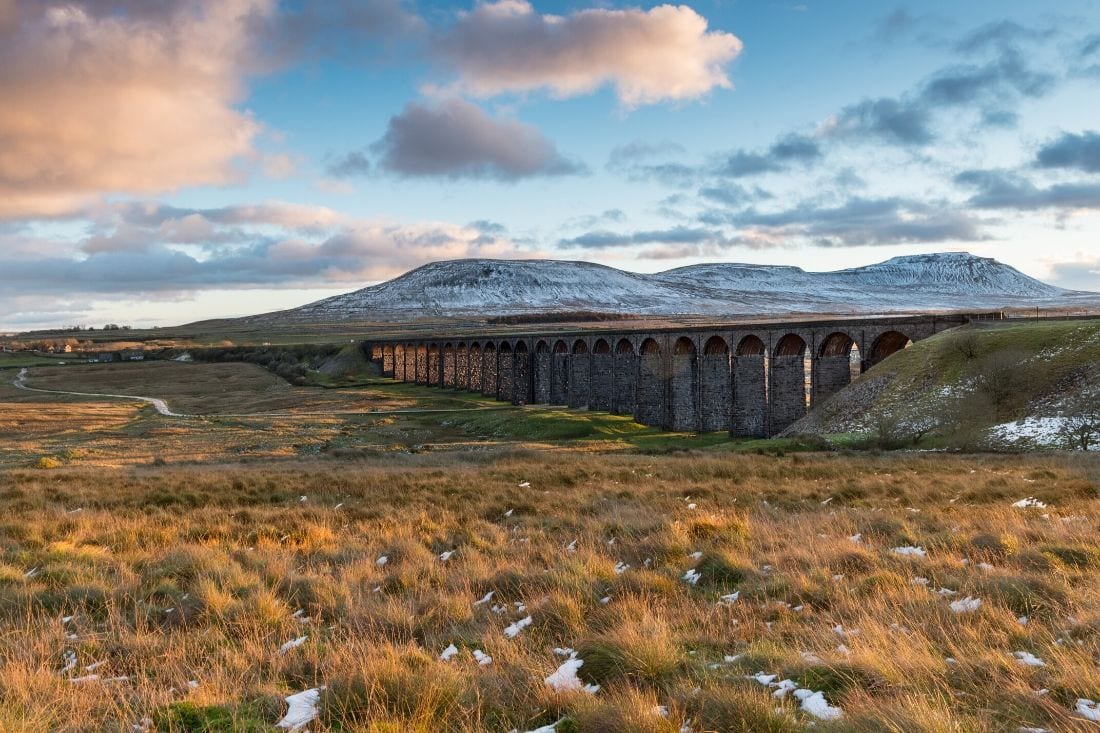 I'm going to stick my hand up now and say I really love Carlisle. Usually it's a city that people pass through on their way to the Lake District or to Southern Scotland, but there are loads of things to do in Carlisle to keep you busy for days.
An impressive 2,000-year-old city that's steeped in history, Carlisle is one of Northern England's most popular places to visit. From the old castle dating back hundreds of years to places like the aviation museum, there's fun for the whole family. In this post you'll find what to in Carlisle for a few days including a couple of the best restaurants and bars too. Hopefully this post will inspire you to visit Carlisle!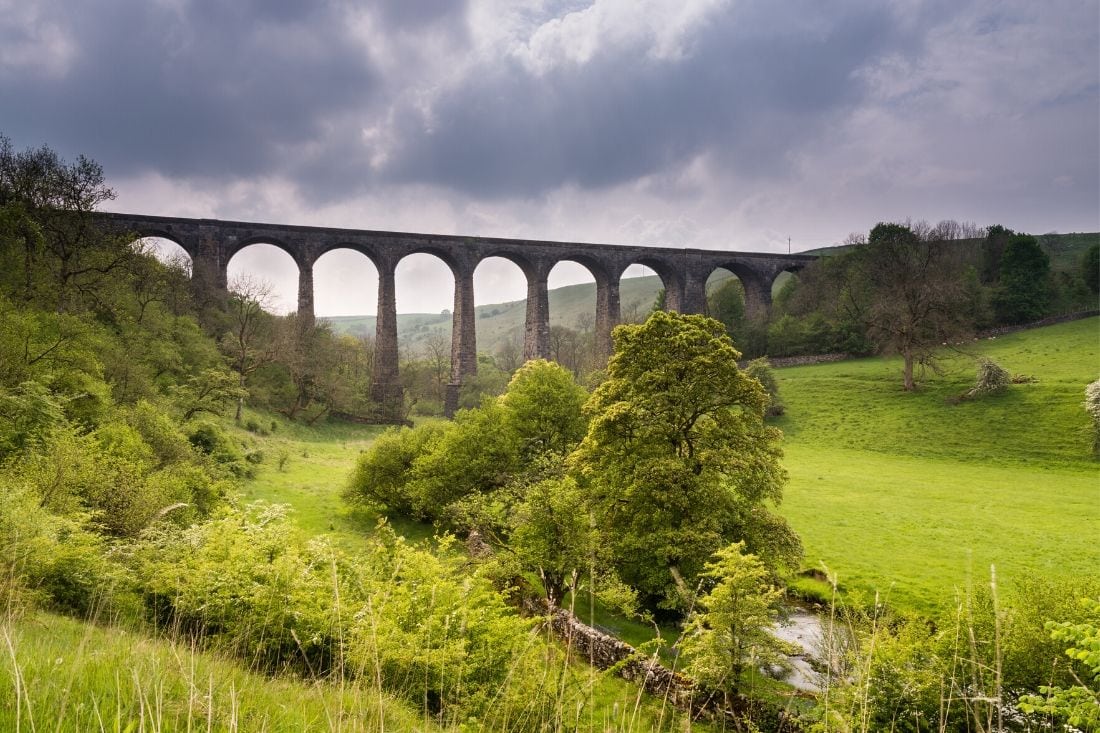 Carlisle is known as the "Border City" being the last frontier in England before reaching Scotland. Because of this unique location, Carlisle became an important defensive city throughout English history. Basically, that meant it was always attacked first by the Celts. Life up here was very hard!
You can learn all about this fascinating history by exploring Carlisle Castle, the nearby UNESCO World Heritage Site of Hadrian's Wall, as well as one of the many museums. Hadrian's Wall is a proper bucket list activity but more on that one later.
Along with its historical sites, the area's natural beauty being close to the Lake District make it an incredible place to visit. Add in cool restaurants and trendy bars and it's easy to see why this is one of the top places to visit in England.
So, if you're wondering what to do in Carlisle, then look no further than these top sights and activities! Tick a few of these off and you're in for an amazing time.
– Things to do in Carlisle –
Carlisle Castle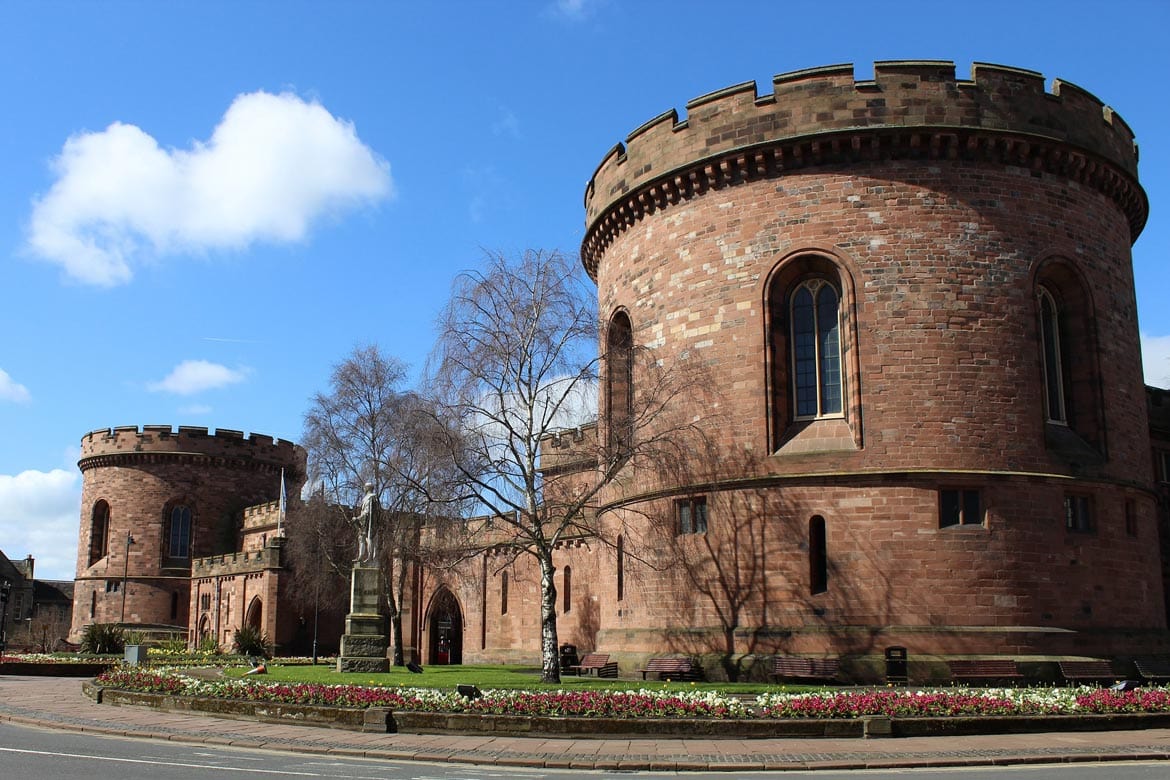 Just a stone's throw from the Scottish border, the medieval castle has always been at the heart of Carlisle. Over the last 900 years the fortress has witnessed countless attacks from the Celts and the Scots. It has also housed a fair few infamous prisoners too, one of which was Mary the Queen of Scots. Today though, Carlisle Castle is the city's main attraction.
One of the best things to do at Carlisle Castle is to climb up to the ramparts and take in the stunning views all around. You can also wander through the dungeons and learn all about the history of the castle too. Beware: it gets pretty gruesome down there!
Adult tickets cost £7.50 and child tickets cost £4.50. Kids under 5 go in free!
Carlisle Cathedral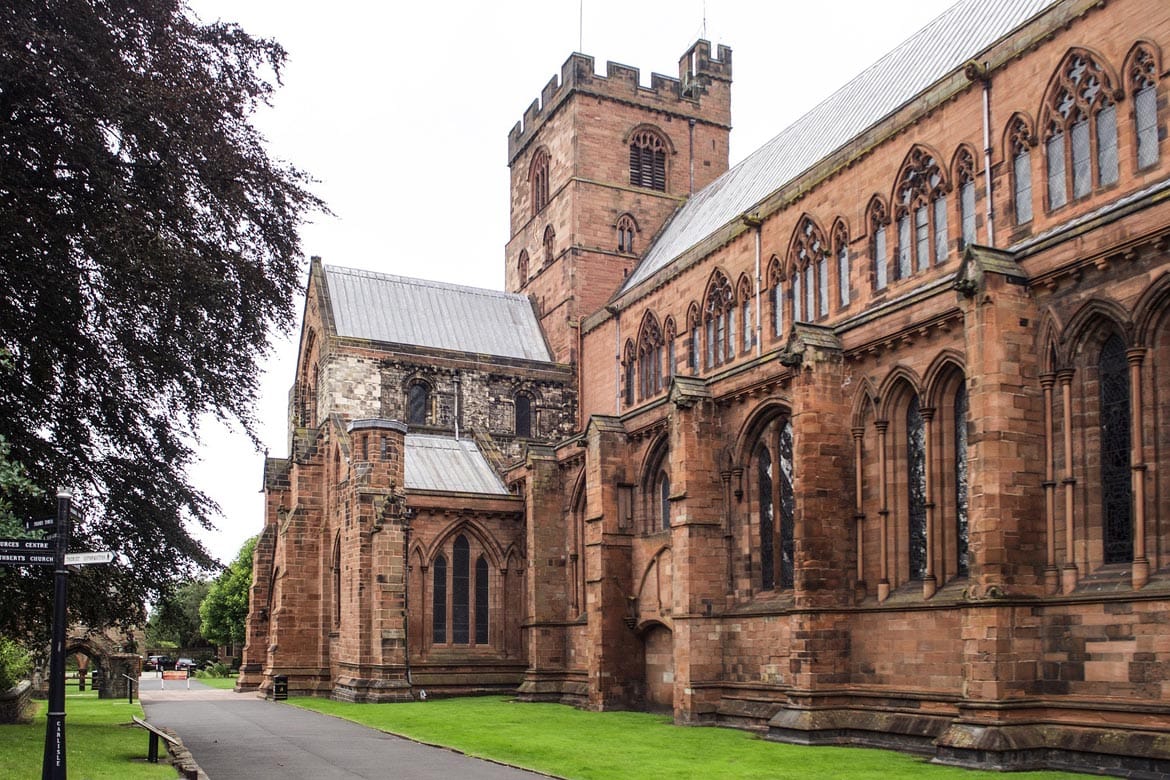 This impressive red sandstone cathedral is the seat of the Anglican Bishop of Carlisle. And if you think it's beautiful from the outside, wait until you see the inside. The high vaulted ceilings are something else!
Carlisle Cathedral was originally built in 1122 making it one of the oldest churches in England. Since then its seen large scale restoration but most of the building has remained intact.
Nevertheless, it has a unique medieval structure and Gothic architecture. Its most distinctive feature are the beautiful stained-glass windows inside, some of which date back hundreds of years. The most striking of these windows is the East Window, the largest in the church and with most of its original workmanship intact.
It's free to enter the cathedral and wander around the grounds, so make sure you add this place to your Carlisle itinerary.
Hadrian's Wall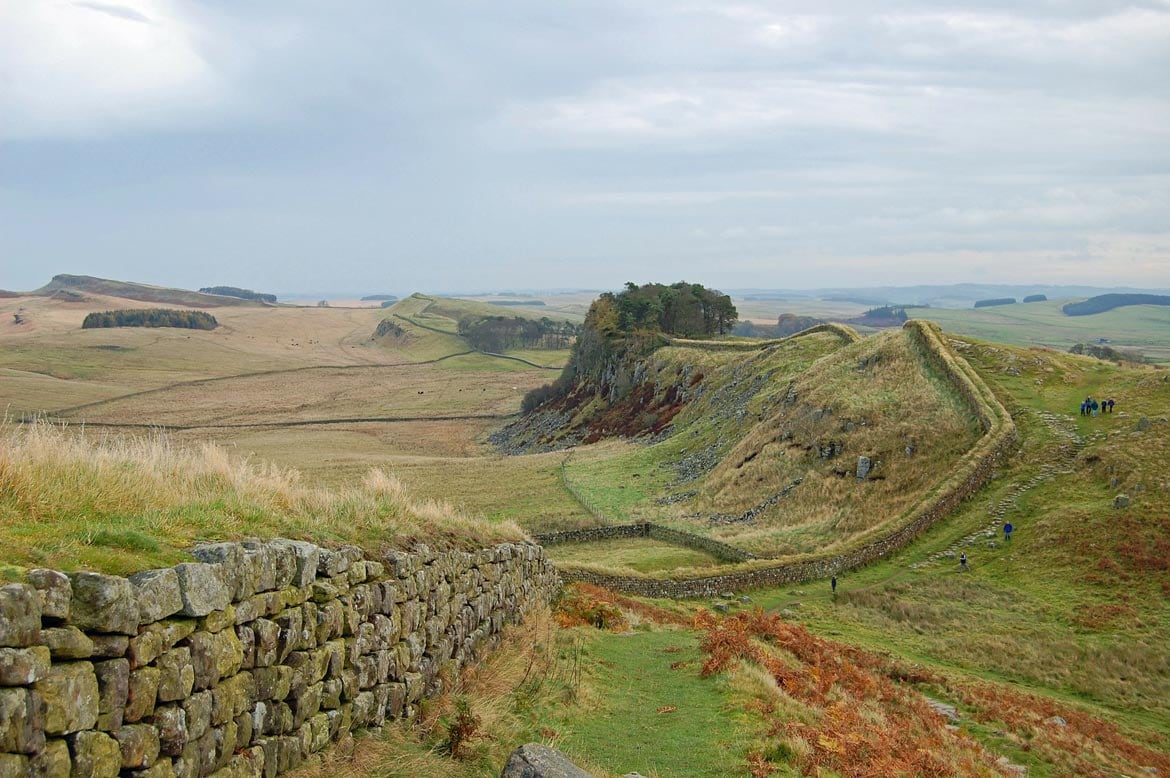 This UNESCO World Heritage Site is the most important Roman structure found in Britain and is an absolute must see on any trip to the UK. Hadrian's Wall was built by 15,000 men in less than six years in order to protect the north western border of the great Roman Empire.
This continuous stone barrier stretches for over 70 miles and is only punctuated by castles, barracks, forts and towers at set intervals. It's not quite the Great Wall of China but it's still damn impressive!
You can explore the wall in multiple ways. For the energetic, there's the option of walking the wall along the National Trail or cycling along Hadrian's Cycleway. This can take a few days (depending on whether you walk or cycle), but the views are astounding and it makes for an incredible adventure.
For a shorter trip, you can visit one of the main forts or towers in the north western section on a day trip. The city's proximity to some of the most well-preserved forts makes it one of the most popular things to do in Carlisle.
Birdoswald Roman Fort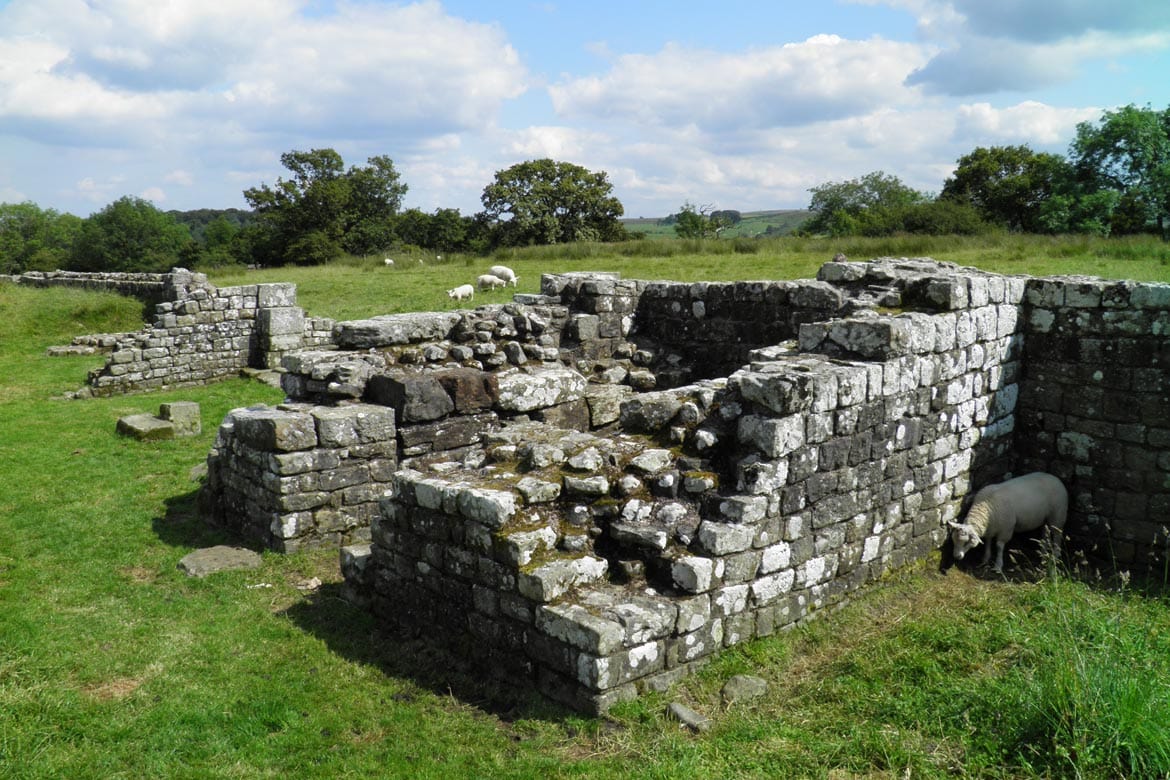 Birdoswald is one of the main forts on Hadrian's Wall and it is perfect for a day trip from Carlisle. This particular fort is one of the best preserved sections of the wall. This really gives you an insight into what life would've been like up here 2,000 years ago.
It's recommended head to the Visitor Centre first. There you'll learn the story of Birdoswald Roman Fort and the people who lived here. I would say this is a fantastic day trip for the family, especially if you've got young kids. Somewhere like Birdoswald really brings the history to life!
Solway Aviation Museum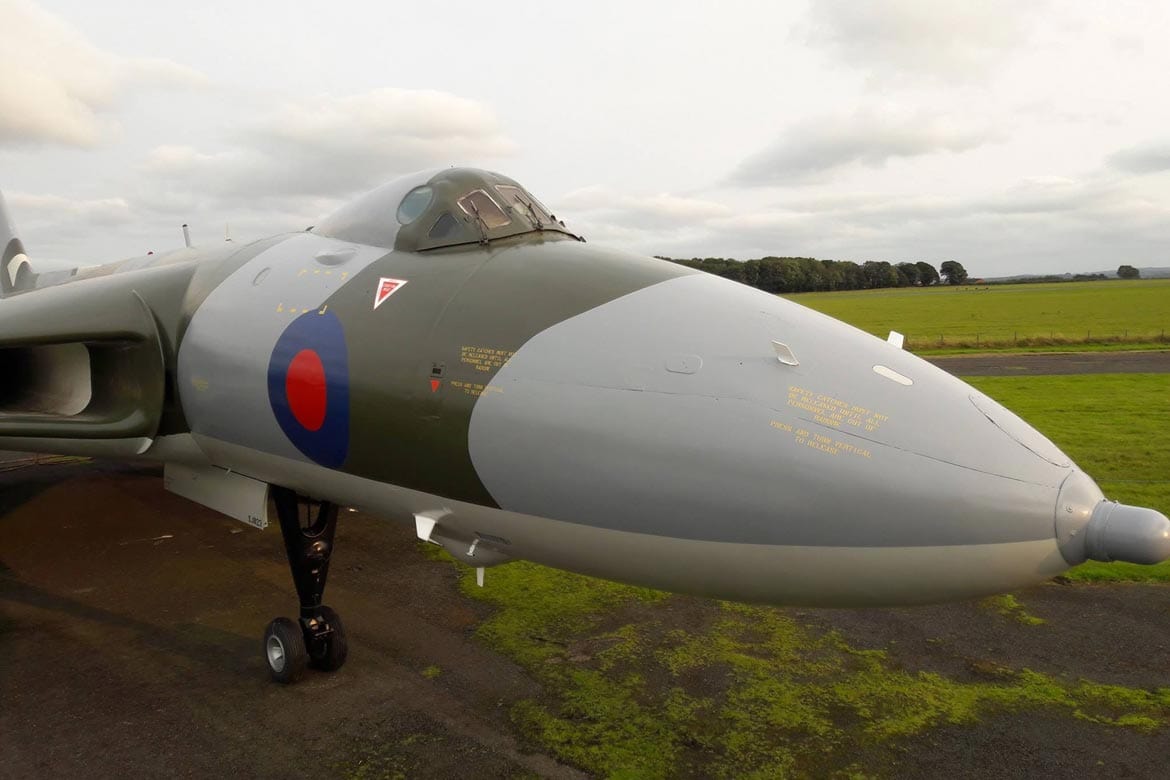 For anyone interested in aviation or war history, the Solway Aviation Museum is one of the most impressive of its kind. It's privately run at the Carlisle Lake District Airport and showcases the history of aviation in Britain, considered one of the world leaders in this field.
You can learn about the various aircraft designs throughout time, including the ones favoured by Britain during the major world wars. The craftsmanship and expertise that has gone into aviation in the past hundred years is truly remarkable.
Tullie House Museum and Art Gallery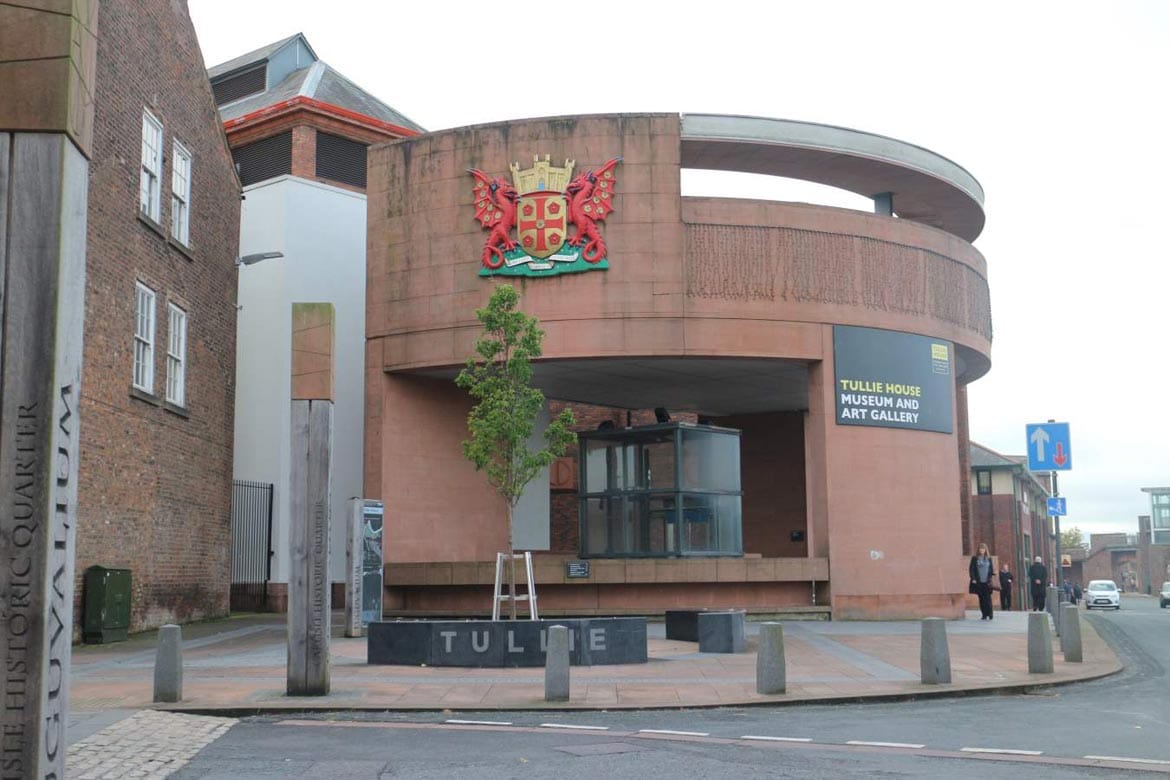 This award-winning museum is in the heart of the city's historical quarter and is the best way to become acquainted with the region's history.
It has displays and galleries showcasing everything from old to new; beginning at prehistoric history, through to the civil war period and to modern day art. It has a significant Roman collection where you can piece together more of the history that you will encounter at Hadrian's Wall and the Carlisle Castle.
The hands-on exhibitions also makes it one of the best family activities in Carlisle as even kids will enjoy a visit to this museum. There's also a lookout area that offers a panoramic view of the city's castle and cathedral. If you want some of the best views of Carlisle then this is the place to be!
Walby Farm Park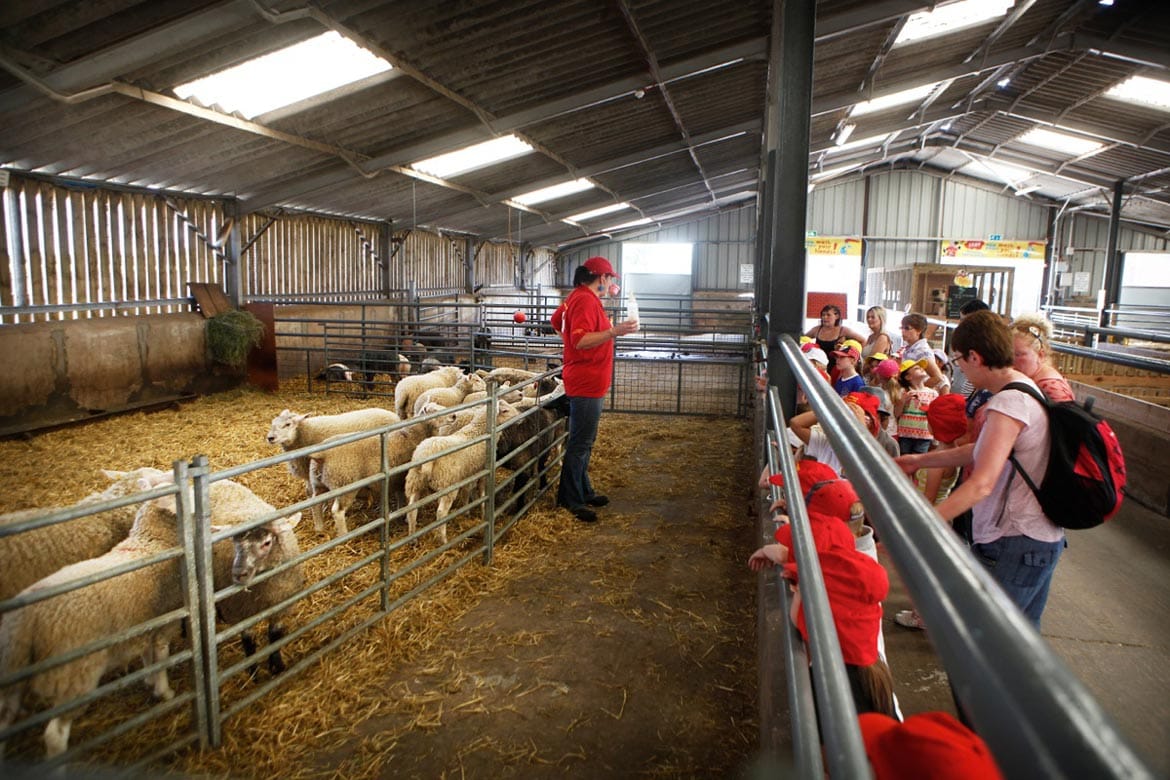 If you were starting to wonder what to do in Carlisle other than museums and historical sites, then a visit to Walby Farm Park might be what you're after. This family friendly farm has plenty to keep both children and adults entertained for hours. It's definitely one of the more unique things to do in Carlisle that's for sure.
There's a chance to meet old farmyard favourites as well as rare breeds of animals too. You can discover your inner farmer as you hand feed and milk some of the animals. Kids can also enjoy rides on miniature tractors and quad bikes.
It's one of those places that if you've never grown up near farm then you'll absolutely love it.
Guildhall Museum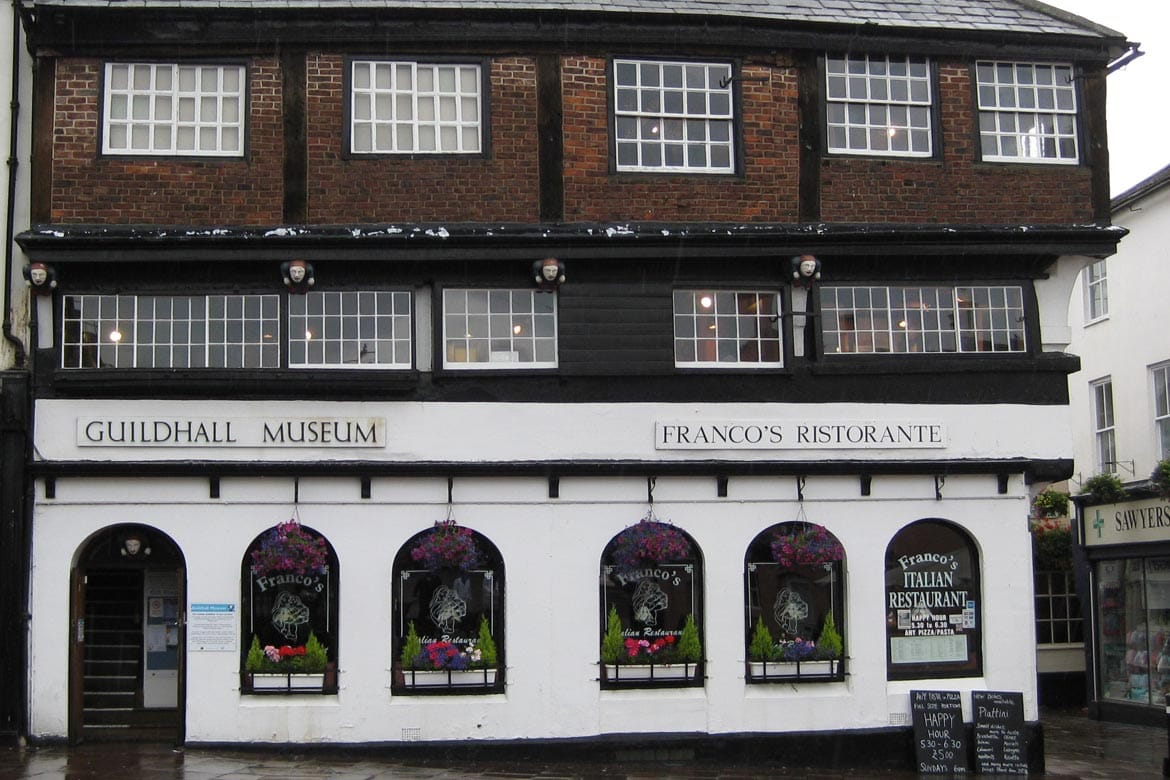 This small museum is held in a 14th century building, one of the oldest in the whole city. Although, it's renovated in parts, it still contains most of its original timberwork. You can wander its rooms free of charge, so for those on a budget this is one of the cheap things to do in Carlisle.
Each of the rooms focuses on one of the main trades of the city such as shoemakers, butchers, tailors, merchants, skinners and glovers, weavers, smiths and tanners. It's a fascinating insight into the trades and local architecture that has sustained the region for many centuries.
Watchtree Nature Reserve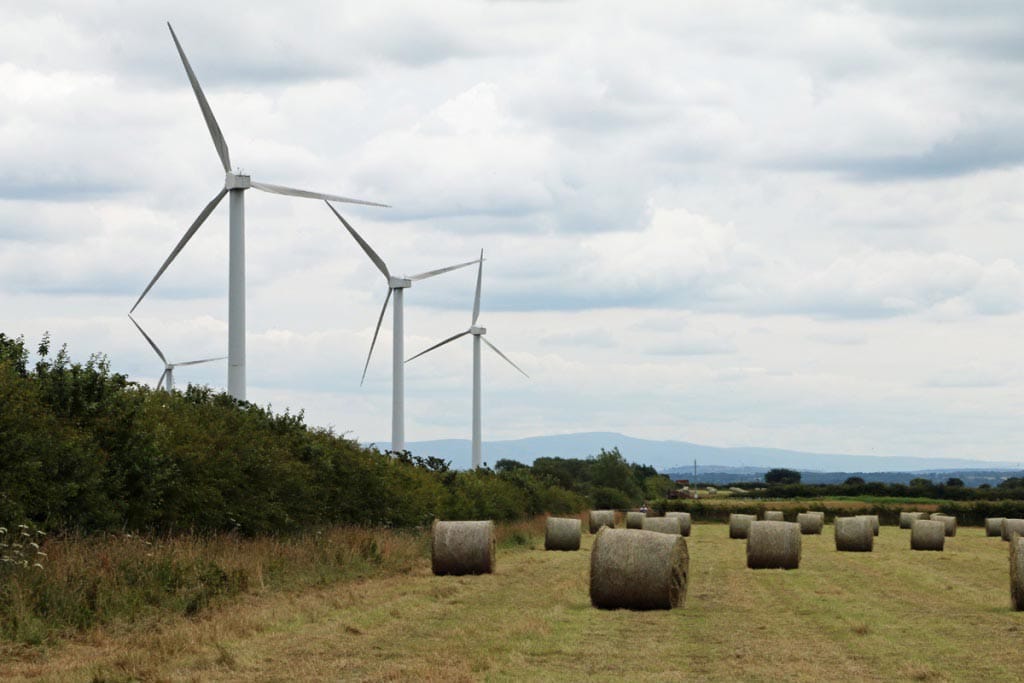 For those of you looking to get out the city and go on long walks, then this ones for you. The Watchtree Nature Reserve is just nine miles out of the city and is considered the largest man-made reserve in Europe with over 200 acres of flowery meadows.
The space has also become a certain haven for wildlife including brown hares, butterflies and birds as well as 23 endangered species. So, as much as Carlisle is considered a metropolitan area, there is plenty of natural beauty around to get your outdoor fix. There are some great day hikes here so make sure you've packed your hiking boots!
Cumbria's Museum of Military Life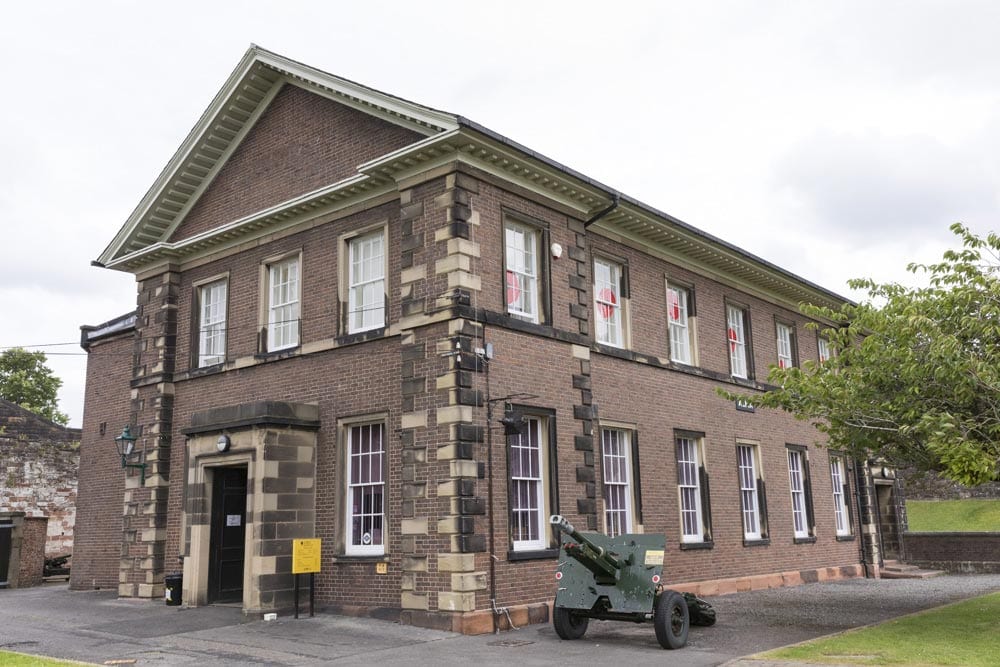 As an important defensive region, this museum showcases more than 300 years of army history in Cumbria. Inside you can find massive collections of weapons, uniforms, medals and paintings from 1700 to the present day. Careers of decorated soldiers are also presented, including those of the current serving Regiment, The Duke of Lancaster.
The museum, which has been operating for over 80 years, aims to reinforce the strong link between Cumbria's regiments and the local community. It provides a source of information for former soldiers and families as well as those interested in learning more about the region's military history.
Eat at one of Calisle's coolest restaurants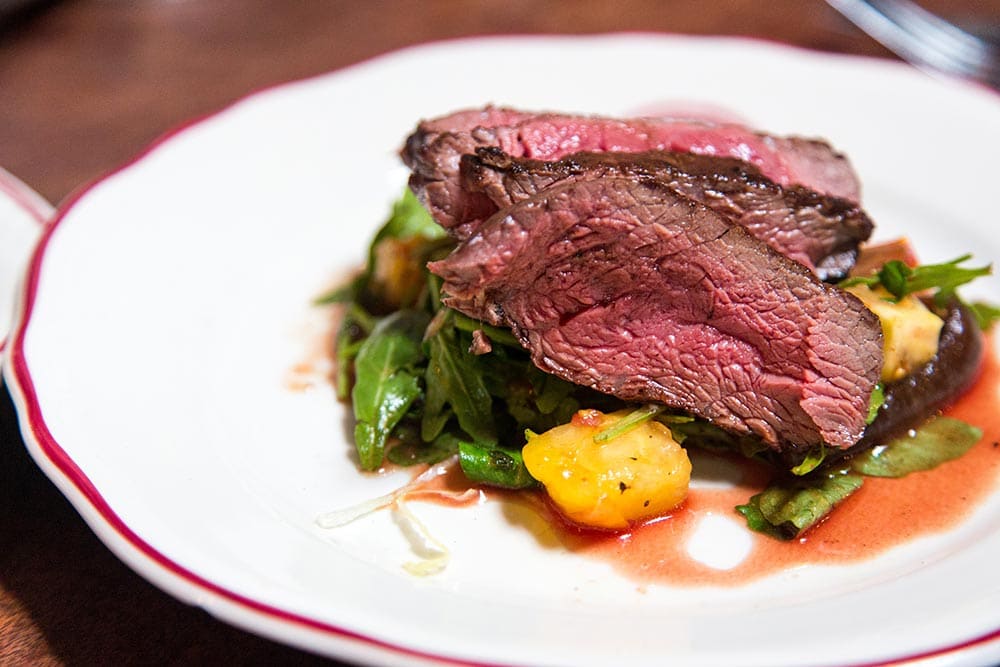 Starting to get a bit hungry? If you thought all the top things to do in Carlisle were just sight-seeing and tours, then you're in for a surprise. The city has a quality food scene with some real top notch restaurants to choose from.
Take a break from the touring and tuck into the Thin White Duke, widely considered as one of the top places to go for food. Housed in a stylish historical building, its largely retained much of its antique interior along with a vibrant atmosphere that is worthy of its David Bowie-inspired name. People come for the burgers here but stay for the creative cocktail list. Good luck working your way through them all.
If you're after a cosy, candle lit dinner instead, then head to Foxborough. Down in the basement, you'll find good hearty cooking with their Sunday roasts being a local favourite.
Drink at one of Carlisle's coolest bars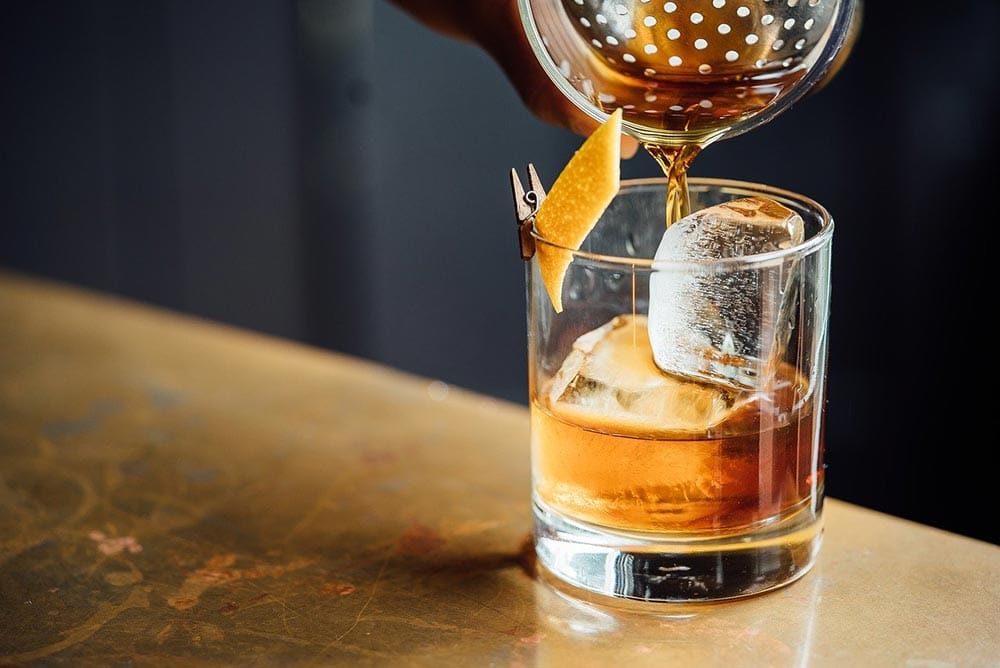 Along with delicious restaurants, the city also boasts some trendy bars too. In fact, sipping a cocktail in the old part of town should be on everybody's list of things to do in Carlisle at night.
One of the most recommended places is The Lane Bar situated down a medieval brick lane in the historical quarter of the city. Here you'll have plenty of space to spread out. From the bar, to the homely so-called Reading Room, to the cellar and the outdoor garden, all decorated in an old English feel.
For something more contemporary, try the Shabby Scholar, an award-winning family run establishment. It operates as a modern café serving fresh, quality meals during the day and transforms into a stylish cocktail and tapas bar of an evening.
– Hotels in Carlisle –
Enjoyed this post? Pin it for later…