The top things to do in Bedfordshire include beautiful country walks, gourmet food, safari trips and a ride on an old railway.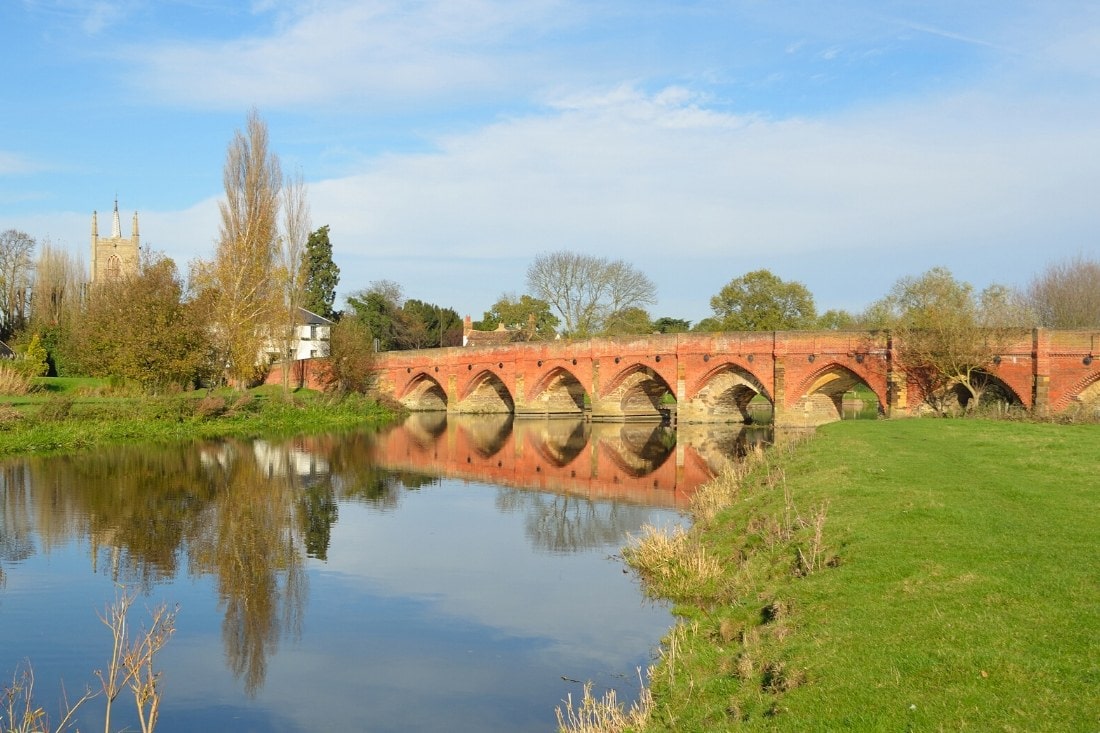 Many people know Bedfordshire for its wildlife, and with both Woburn and Whipsnade within the county, it's easy to see why. Yet, there are so many other reasons to visit this pretty part of England. It's only 30 miles from London, so really accessible for a day out of the city.
Plus, Bedfordshire is a great area to visit if you're craving countryside. With rolling hills, magical woodlands, nature reserves, lakes and rivers, it's the breath of fresh air you've been looking for.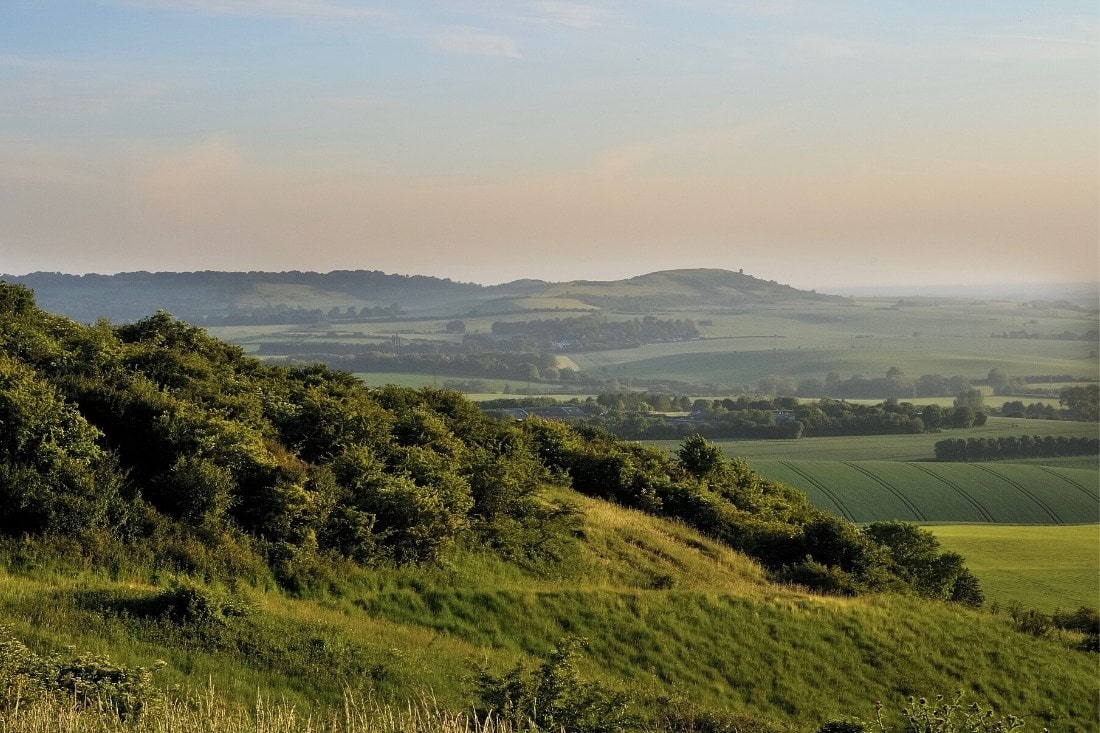 Wildlife lovers and bird watchers will have plenty to keep them entertained. Or for those looking for a bit more buzz, head to the county town of Bedford for great restaurants, shops and a flavour of local life.
Top Things To Do In Bedfordshire
Woburn Safari Park
Ready to take a walk on the wild side? Woburn Safari Park offers one of the best wildlife experiences in England. There are two sections to the park – the road safari and the foot safari. The road safari allows you to drive through huge parkland reserves, spotting animals including lions, rhinos, wolves, black bears, tigers, elephants and giraffes roaming through the countryside.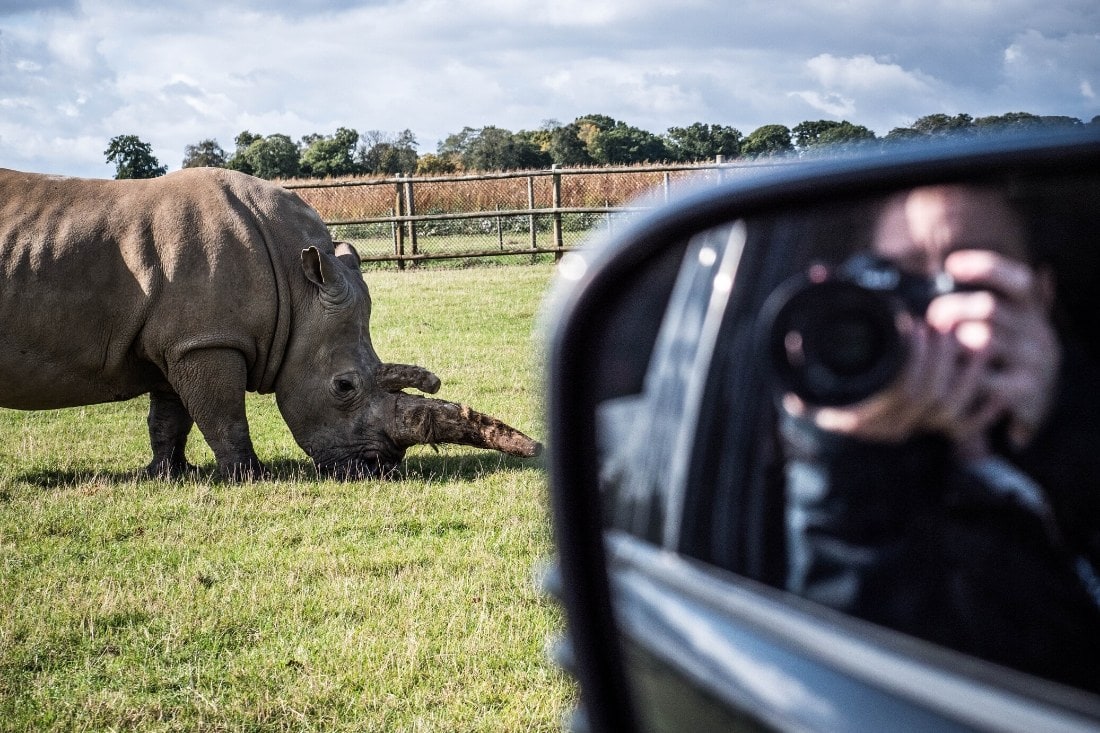 The foot safari allows you to get up close to smaller mammals and birds, which include red pandas, birds of prey, meerkats and penguins. This area is also home to sea lions, alpacas and monkeys. There are daily talks and events about the animals too.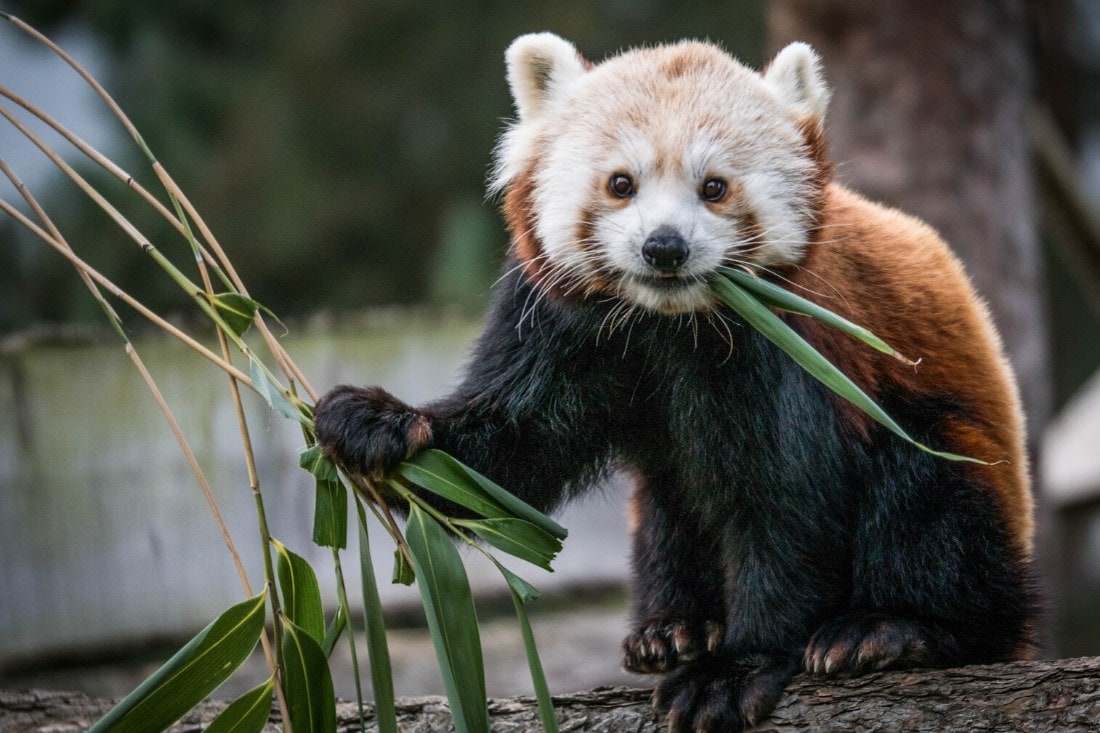 A trip to Woburn Safari Park is one of the best family days out in Bedfordshire. Along with spotting all sorts of creatures, kids will love hopping on board the Great Woburn Railway, swinging through the trees at Go Ape, and the various play areas on site too.
Go For A Lovely Country Walk In Bedfordshire
You're spoilt for choice when it comes to country walks in Bedfordshire. There are plenty of gorgeous spots to choose from. One option is to park at Priory Country Park and explore the 360 acres of parkland, meadows, woodland and lakes. As well as walking areas, there are places to go fishing, plus a boating area and a café. It's a wonderful area for birdwatching too.
Another option is to head out onto Dunstable Downs, an area of the Chiltern Hills which known for its spectacular views. There are miles of footpaths to enjoy, some weaving over the Five Knolls – the Bronze age barrow cemetery at the northern end of Dunstable Downs. One of the most popular walks around here is the 4.5-mile circular walk from Dunstable Downs to Whipsnade.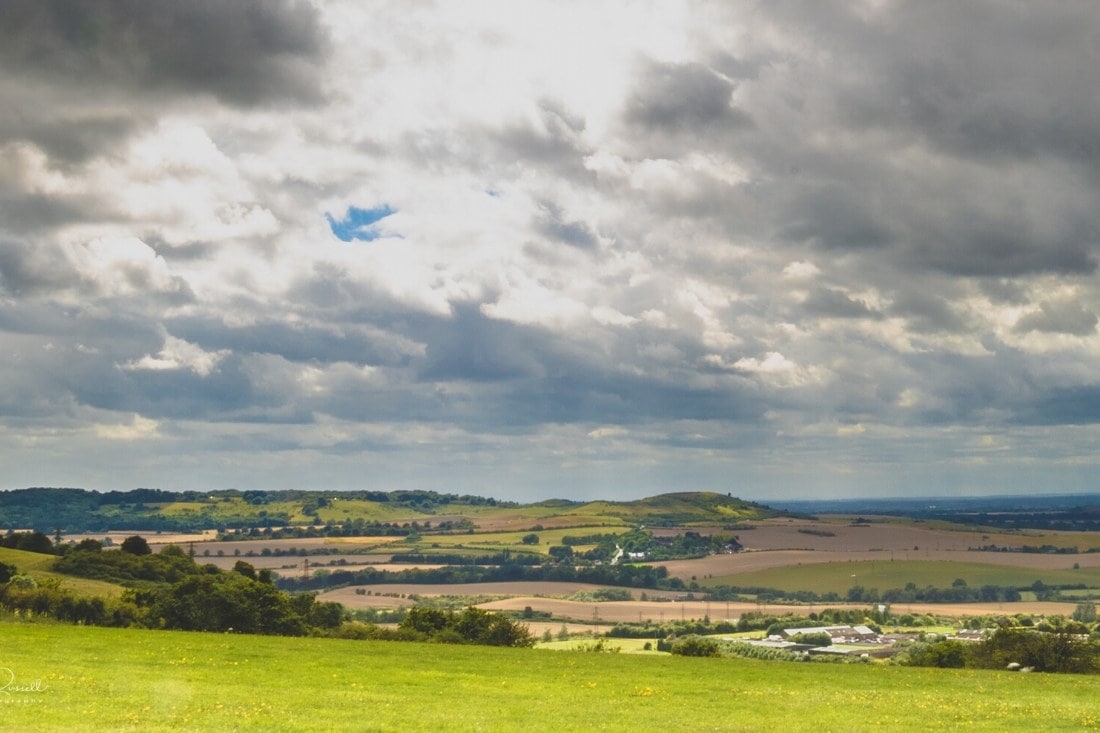 You could take a trip to Sandy to explore the RSPB Nature Reserve which is set in 220 hectares of woodland, heath and grasslands. It's paradise for bird watchers!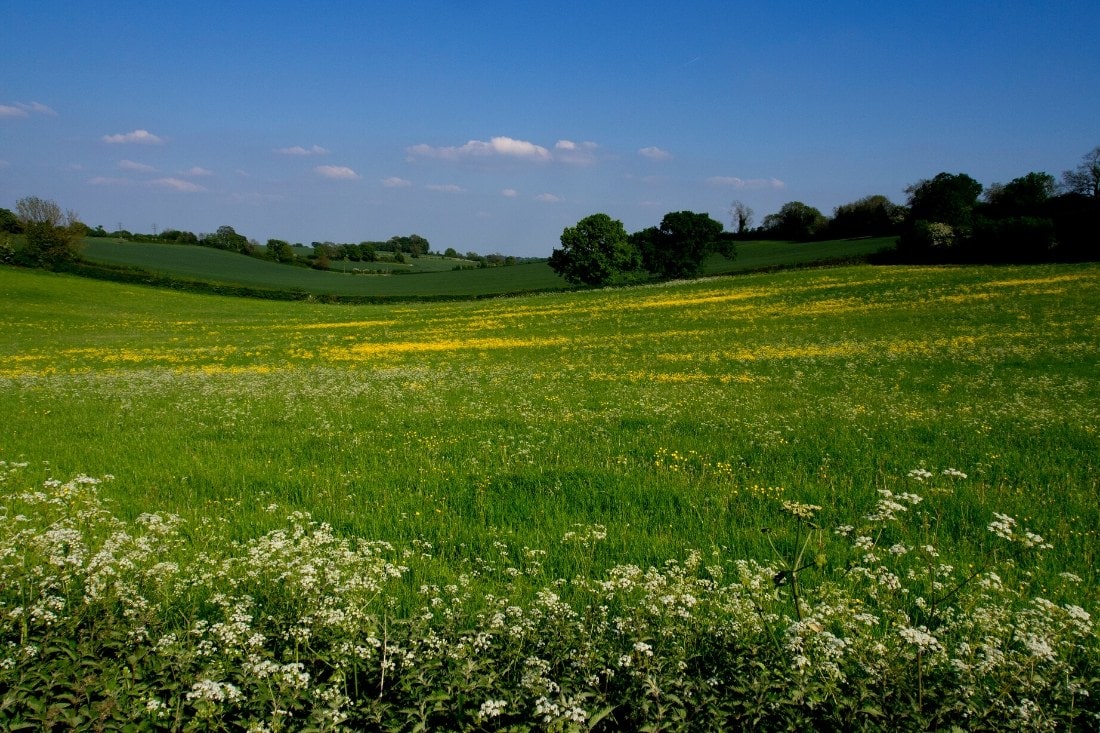 Or for something totally different, head to Sharpenhoe. The area is known for its hills, ancient woodland and chalk quarry. It's particularly beautiful in summer when the quarry is filled with flowers and butterflies.
The Shuttleworth Collection
If you're fascinated by planes, trains and automobiles, head for a day out at Bedfordshire's Shuttleworth Collection. The aeronautical and automotive museum is located at the Old Warden Aerodrome and is home to one of the best collections of vintage aircraft in the UK.
There are 6 hangars to explore, some containing aircraft over 100 years old. Along with planes, you'll also find Edwardian cars, classic motorcycles (including a rare 1904 Aurora) and ancient bicycles including a traditional penny farthing.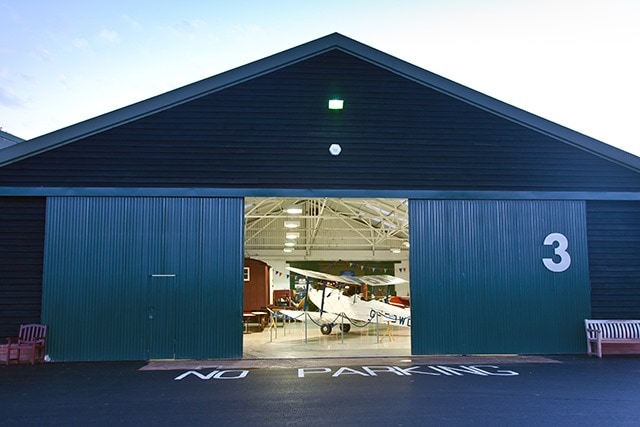 A visit to the Shuttleworth Collection isn't complete without a walk around the stunning Swiss Garden and North Park. It's one of the most popular things to do in Bedfordshire. Here you can explore an incredible 50 acres of beautiful countryside and gardens. There's a woodland sculpture trail, a lake and even a few resident peacocks!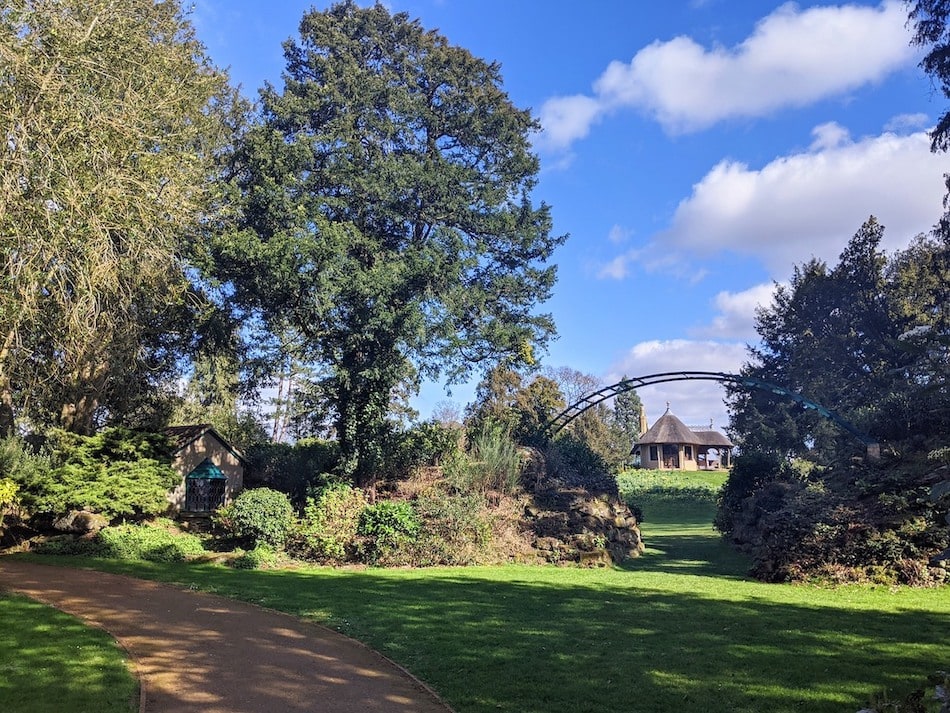 Luton Hoo
One of my favourite 5* hotel experiences is right here in Bedfordshire! If you're looking for somewhere for a special lunch, dinner, afternoon tea or overnight stay, definitely take a look at Luton Hoo.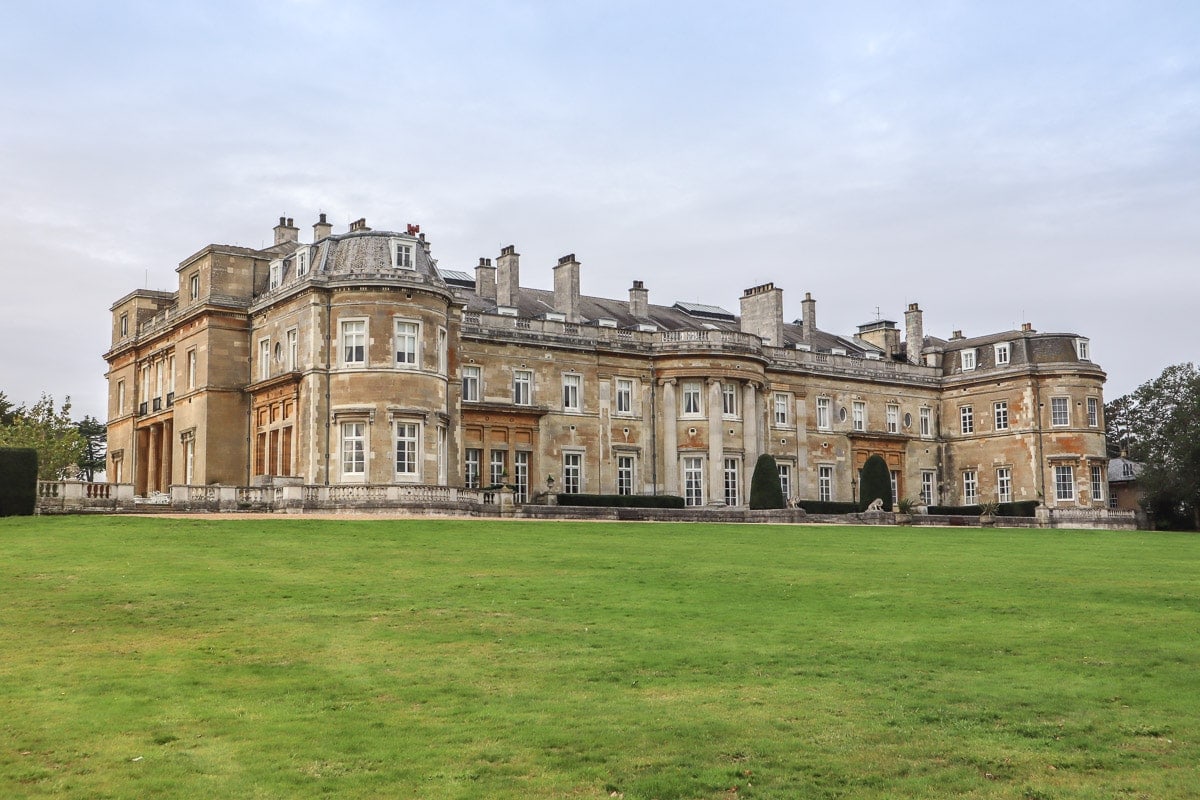 The luxurious mansion building at Luton Hoo is set in 1000 acres of countryside, and features elegant bedrooms, chic lounge areas and a 2 AA Rosette restaurant.
If you're looking for relaxing things to do in Bedfordshire, you could book a spa day at the hotel (I have very happy memories relaxing there!) There's a pool, steam room, sauna and several treatment rooms. I loved exploring the landscaped gardens too. It's a romantic spot, and when I visited a couple had just got engaged there!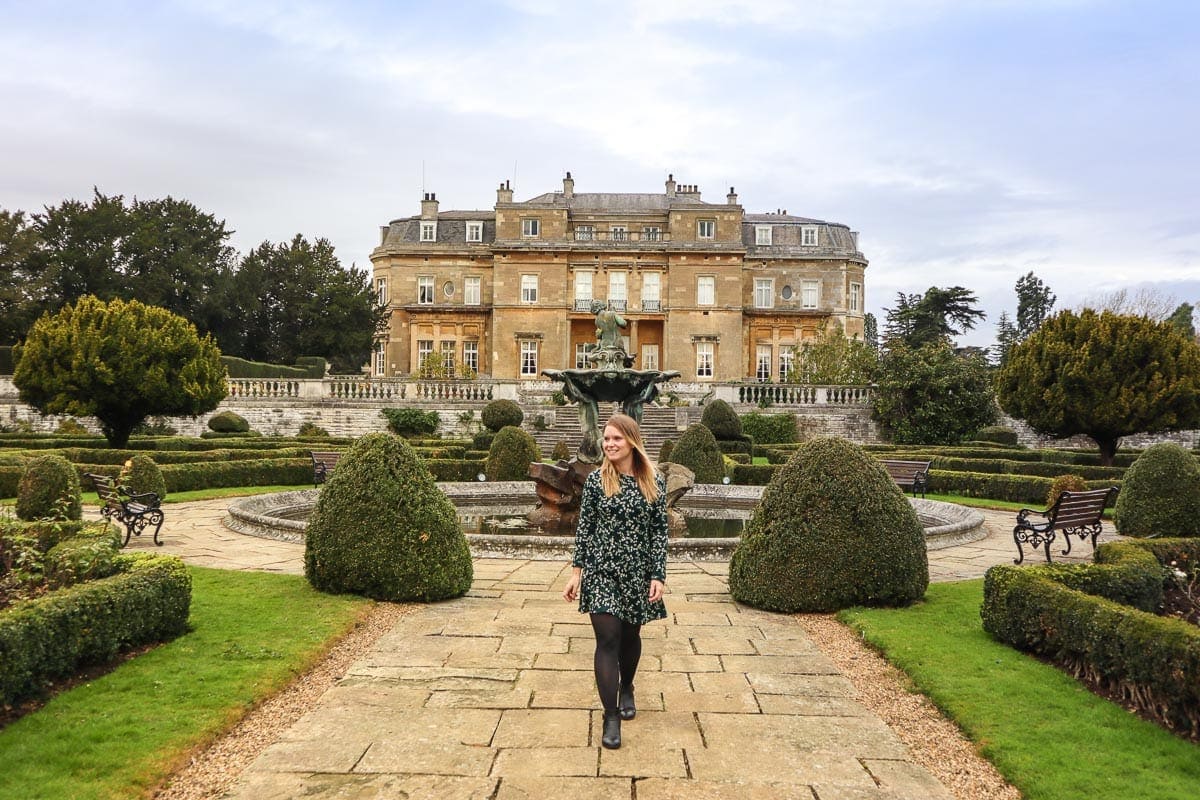 Warden Abbey Vineyard
One for any adults looking for things to do in Berkshire, how about a trip to a local vineyard? Close to the charming villages of Old Warden and Cardington, Warden Abbey Vineyard is a 4-acre vineyard run by a local social enterprise group.
There are tours of the vineyard, tastings, events throughout the year plus opportunities to get hands on and help prune the vines.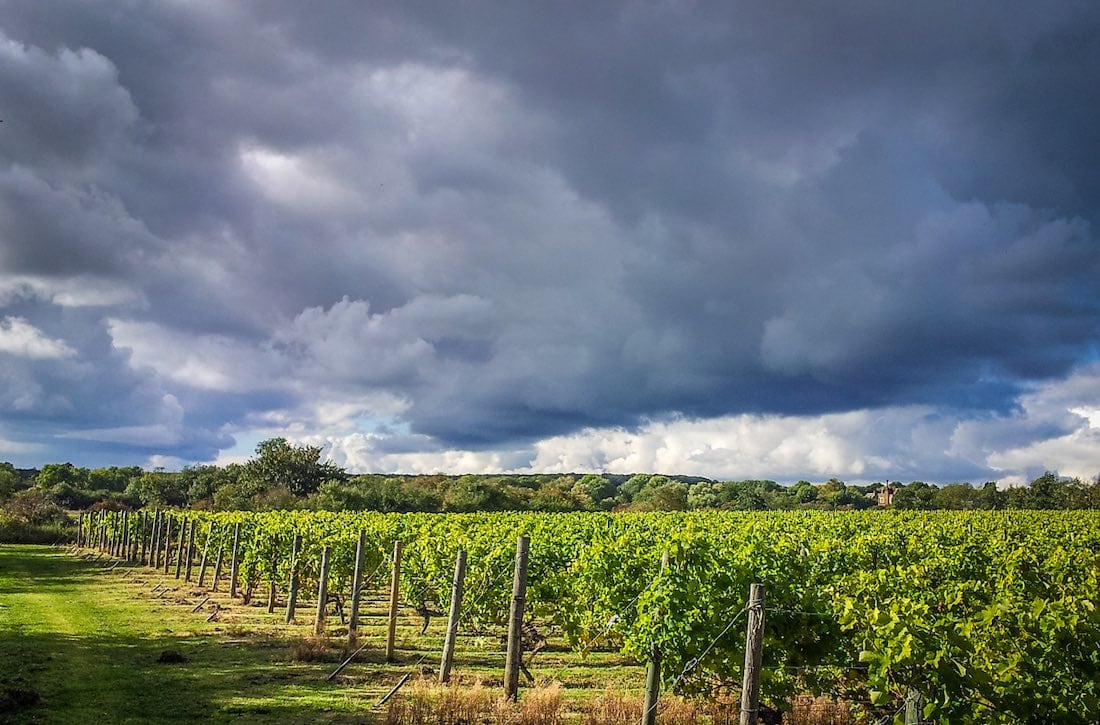 Summerfields Miniature Railways
If your kids adore trains, take them to Summerfields Miniature Railways in Haynes. Run by Bedford Model Engineering Society you can book onto a little trip on a miniature railway. There are three tracks to choose from, with the trains being pulled by steam, diesel and electric locomotives. There's even a miniature station called Haynes End!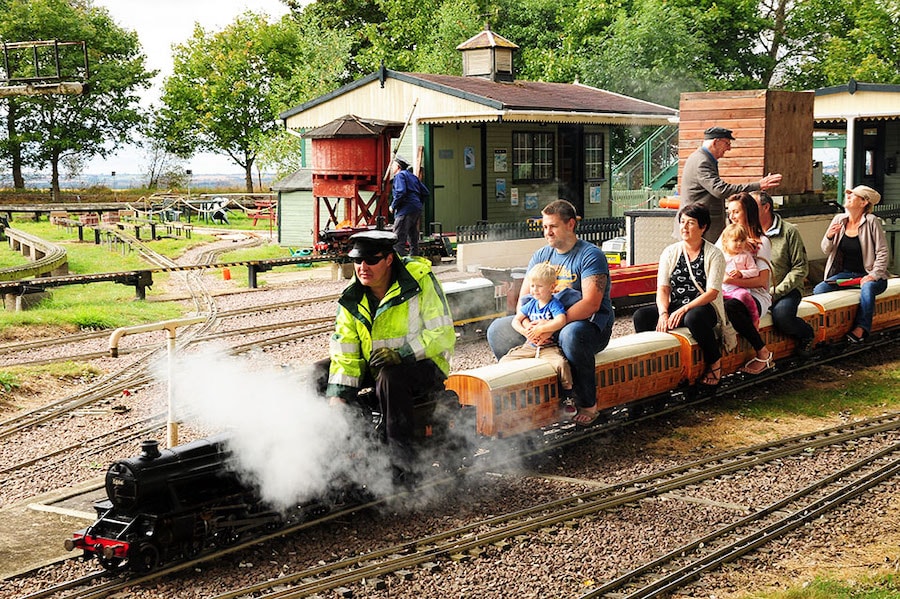 This is a really cute day out in Bedfordshire for families – young kids will love it!
Moot Hall
This historic market hall sits in the charming village of Elstow, overlooking the village green. It's timber-framed and dates back to the 15th century. Step inside and you'll feel like you've turned back time, as you peruse the beautiful period furniture.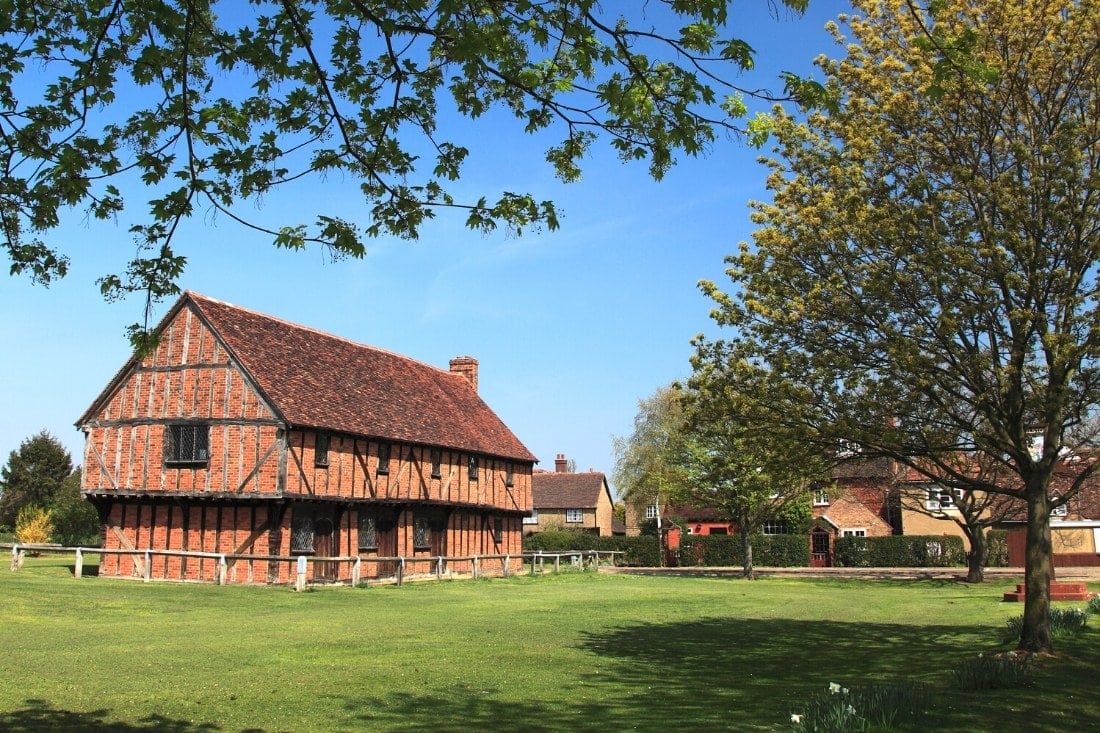 For something extra special, book onto one of Moot Hall's Ghost Hunts. Unsurprisingly for a building of this age, there have been plenty of reports of paranormal activity over the years. On one of these special evenings you'll be guided through every step of what to look for.
Often the team will set up infra-red cameras to detect activity and movements, before holding a debrief with the group afterwards. I've never attended one of the ghost hunts, but after reading all about previous sessions, I'm totally intrigued!
Explore Some Cute Towns And Villages In Bedfordshire
One of my favourite things about exploring England is discovering all sorts of adorable towns and villages along the way.
If you're taking a trip to Bedfordshire, check out Biggleswade, Marston Moretaine and Lidlington. They're filled with charm, with adorable cottages, village churches, greens and surrounded by picturesque countryside.
ZSL Whipsnade Zoo
If you adore animals, then this is one of the best days out in Bedfordshire for you! Set over 600 acres on the picturesque Chiltern Hills, just outside Dunstable, you'll find the biggest zoo in the UK. ZSL Whipsnade Zoo is home to almost 3,000 creatures, including lions, tigers, cheetahs, camels, monkeys, flamingos, rhinos, zebras, penguins, elephants and reindeer.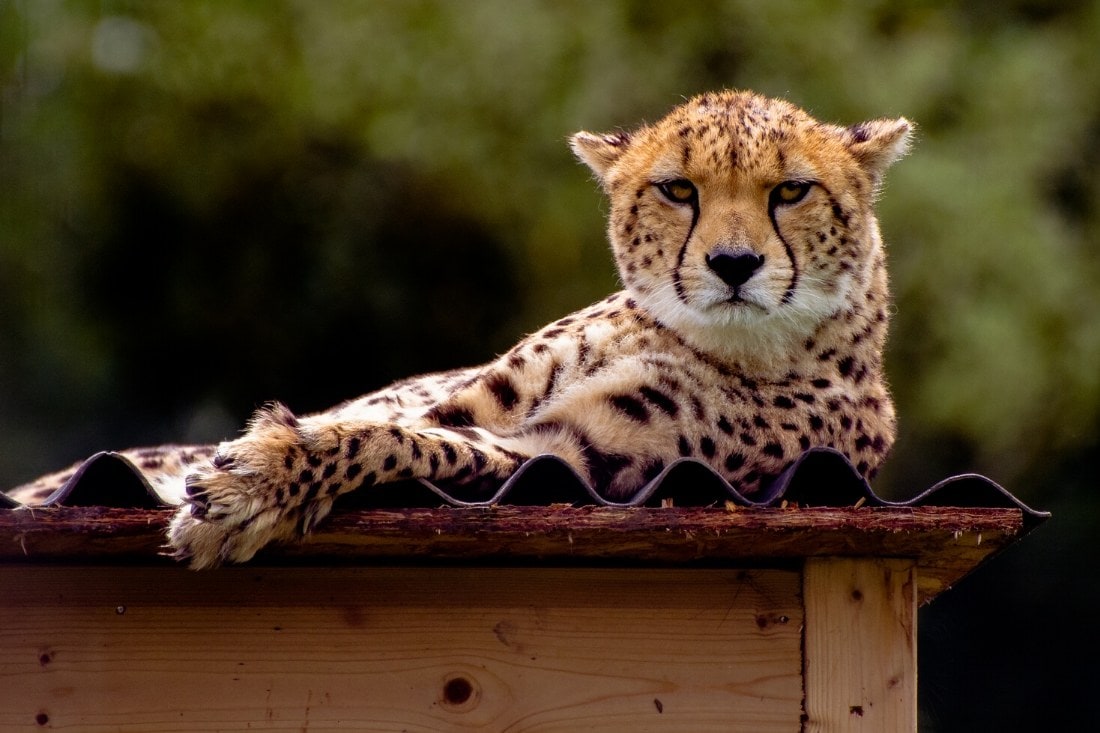 The site is divided into sections representing Africa, Europe and Asia, plus there's an aquarium, butterfly house and bird arena. There are a few rides for kids, including the miniature railway and safari cars. There are also daily events where you can learn more about the animals or watch them being fed by the zoo keepers.
Gourmet Dining In Bedfordshire
There are some absolutely incredible restaurants in Bedfordshire. The top-rated restaurant in the county is Paris House, located in the stunning deer park of Woburn Estate. It serves 6 and 8-course tasting menus that change with the seasons.
As mentioned earlier, Wernher Restaurant at Luton Hoo is also incredible, serving up elegant dishes in a traditional setting.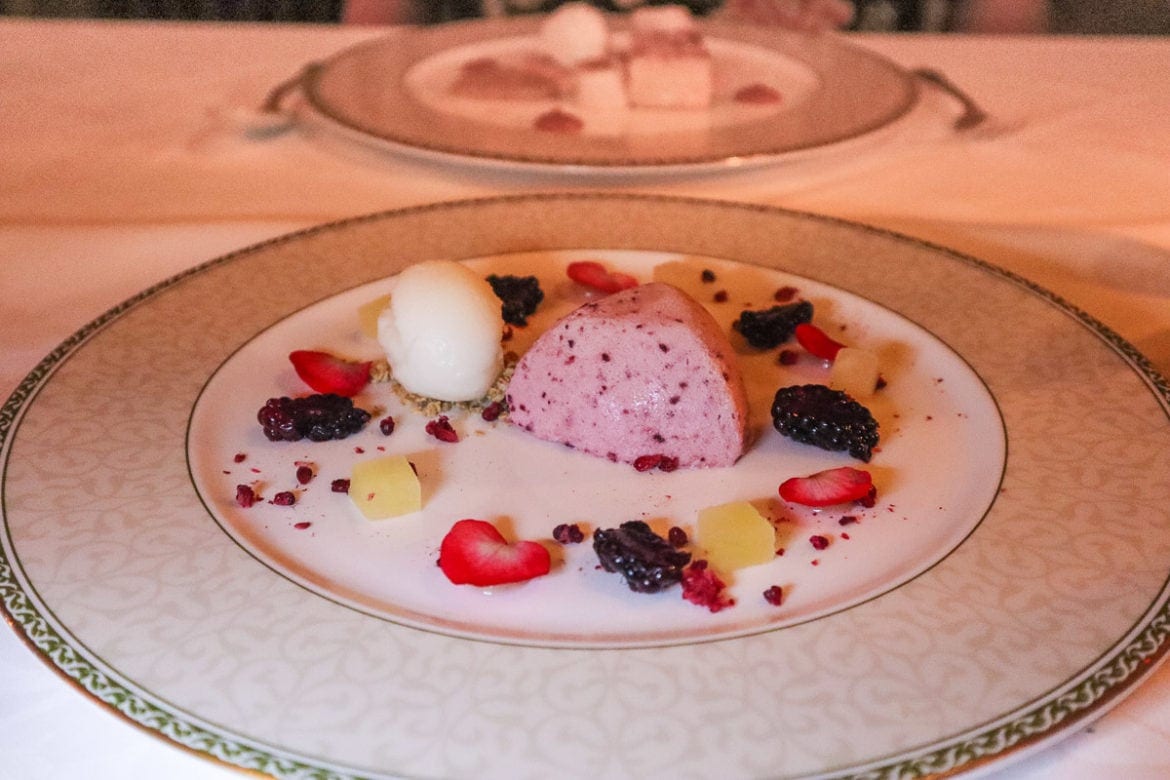 St Helena in the village of Elstow also has an excellent reputation. Dishes are of a high standard, and the ambience and gardens are lovely.
Stockwood Discovery Centre
This lovely spot near Luton fuses pretty gardens and interesting exhibitions in an interactive space that's perfect for a family day out in Bedfordshire. The exhibitions bring the stories of local people to life, right from prehistoric times up to the present day.
A walk around the gardens is a lovely activity, especially when the flowers are in bloom. One of the most interesting spots is the exhibit of historic carriages. There's also a play area for kids and a café on site. Keep an eye on the Stockwood Discovery Centre website for details of events. When I last looked they'd recently had storytelling and puppetry shows that would be perfect for younger kids.
Wrest Park
There are plenty of impressive country manor houses in Bedfordshire worth visiting, and Wrest Park is one of the most popular. Located in Silsoe, the mansion is surrounded by over 90 acres of beautiful landscaped gardens, countryside and woodland areas. The most stunning route is the Long Water walk.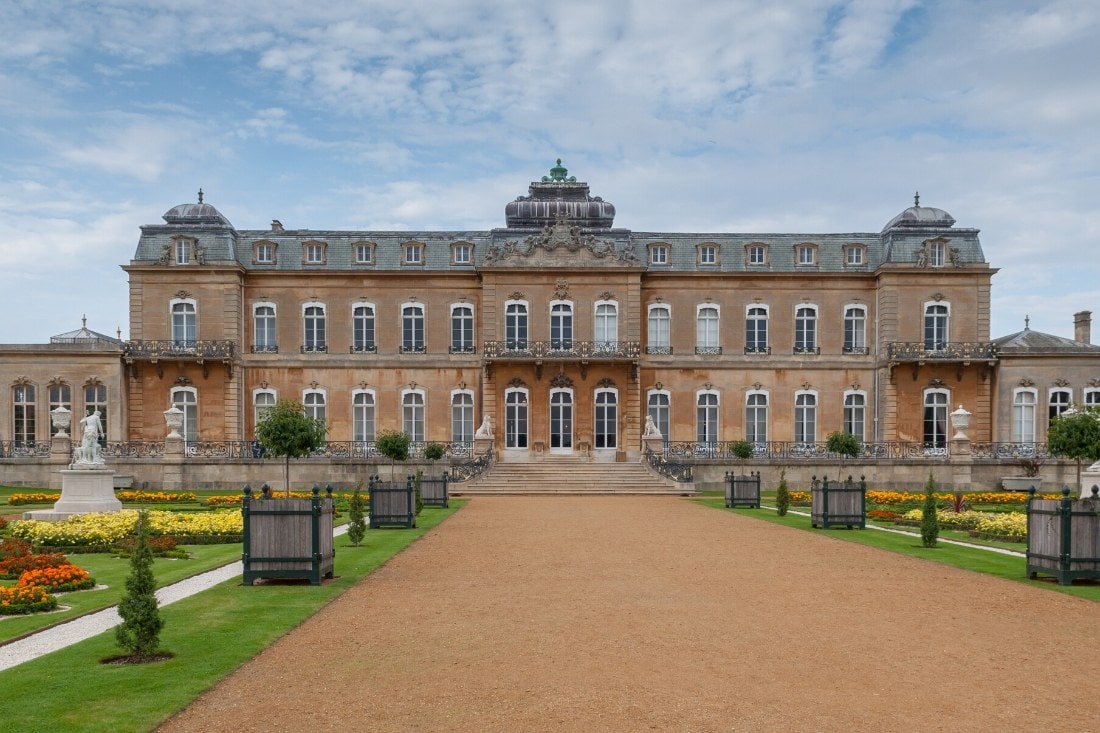 Meanwhile, the country house was built in the 1830s and follows the style of an 18th-century French chateau. As you wander through the impressive rooms you'll spot historic portraits, statues and historic décor.
There's also an opportunity to look around Thomas Archer's pavilion which was built in the early 1700s, and used as a pleasure house to view the gardens from. One of the most impressive features is the pavilion's Great Room, which is circular with a domed ceiling and features 3D style wall paintings.
Visit Bedford
Bedford is the historic county town, and where you'll find some key Bedfordshire attractions. There's the Bedfordshire Museum, John Bunyan Museum and the Cecil Higgins Art Gallery.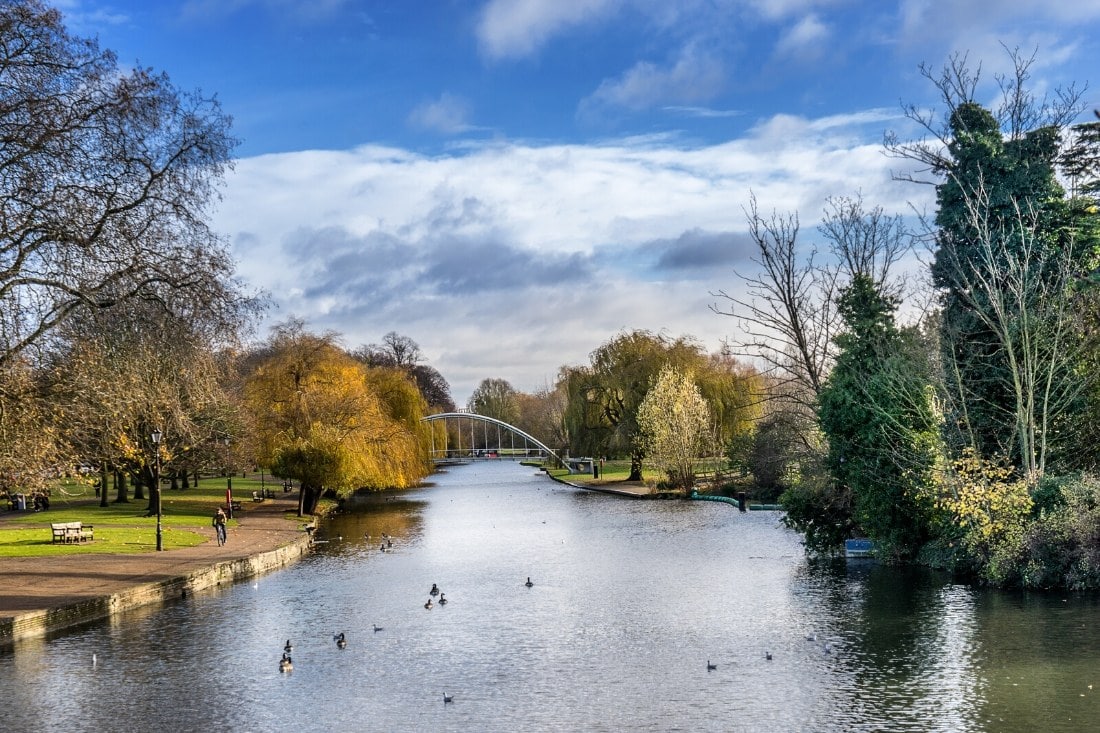 The town is in a picturesque location, set on the banks of the River Great Ouse and has everything you'd expect from a historic English town – 13th century church, parks, and even the remains of an ancient castle. Yep, towards the outside of the town you can see all that remains of Bedford Castle, which was constructed after the Norman Conquest.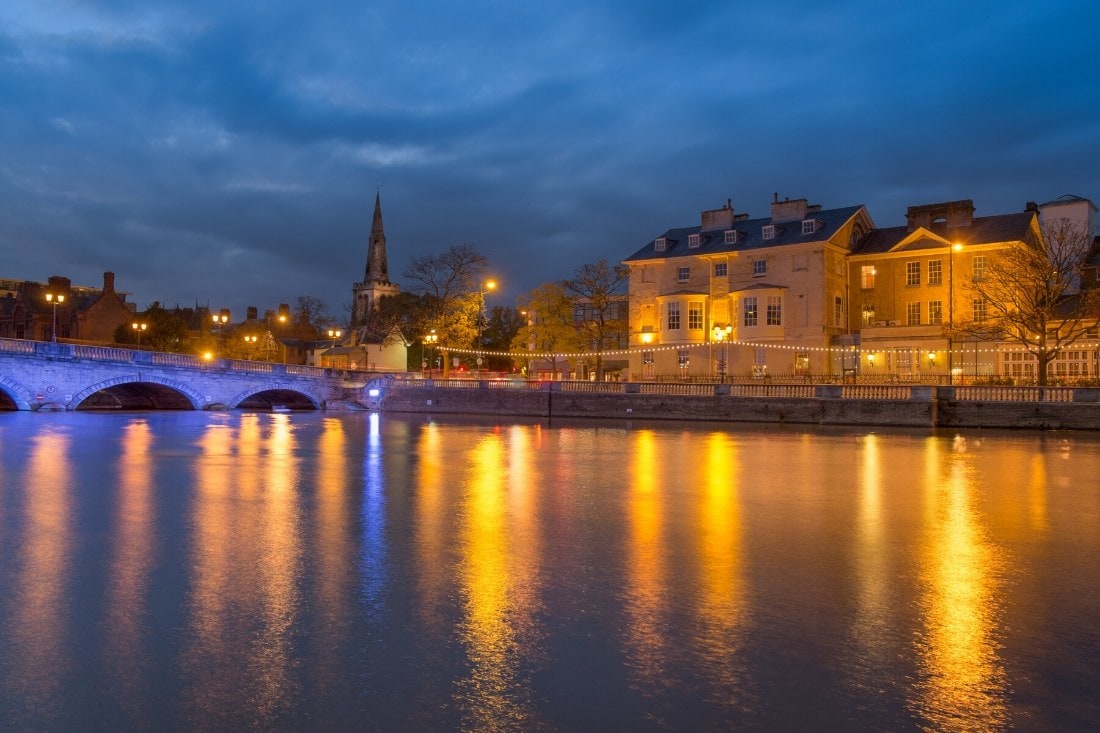 I'd recommend walking along the old Victorian embankment and taking in the pretty views. Then stop for lunch or dinner at Indiya, one of the best Indian restaurants in Bedford, or Amici which is known for its authentic and delicious Italian food. You won't regret it!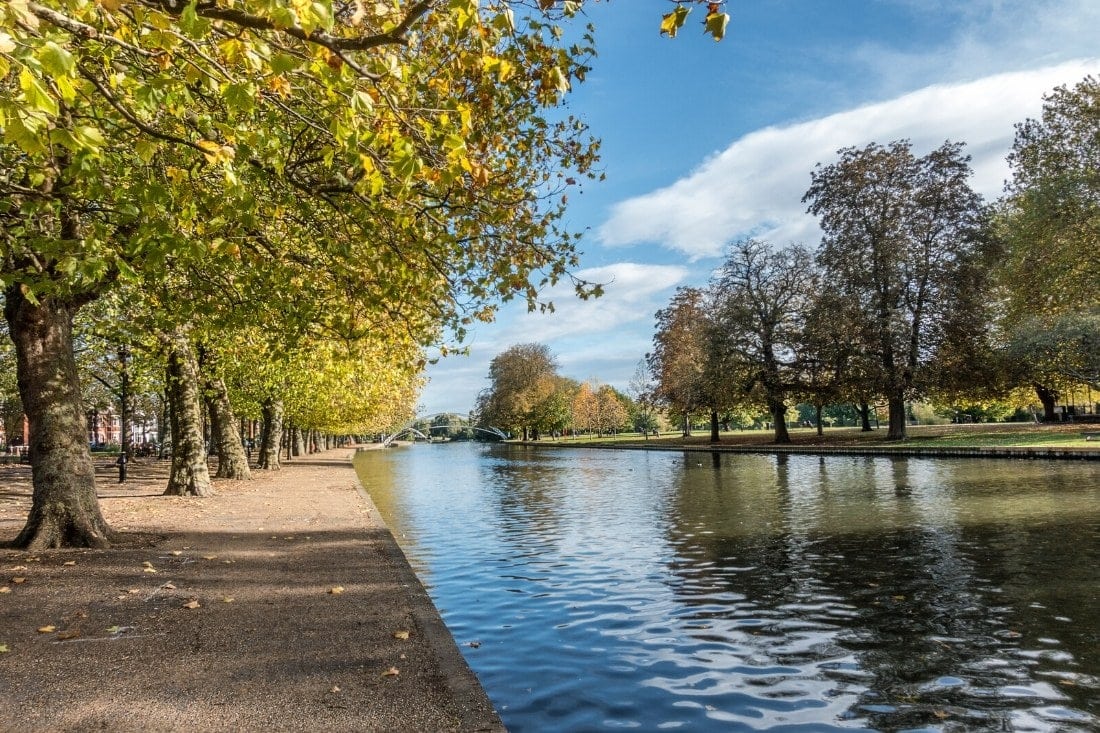 Mead Open Farm
If you're looking for family days out in Bedfordshire, then a trip to Mead Open Farm is perfect! The main reason to visit is to interact with the farm animals, which include lambs, sheep goats, ponies and rabbits. There are plenty of activities for kids to get involved with, including bottle-feeding the baby lambs and grooming the ponies.
As well as animal encounters, there are indoor and outdoor adventure playgrounds, plus go-karts and crazy golf. There are also special events held throughout the year, so keep an eye on Mead Open Farm's website for all the details of what's going on when you're planning to visit.
Gliding In Bedfordshire
Did you know Dunstable is home to the London Gliding Club? If you're an adventure lover looking for things to do in Bedfordshire, how about trying gliding? You can try it out for the day or learn to become a qualified pilot.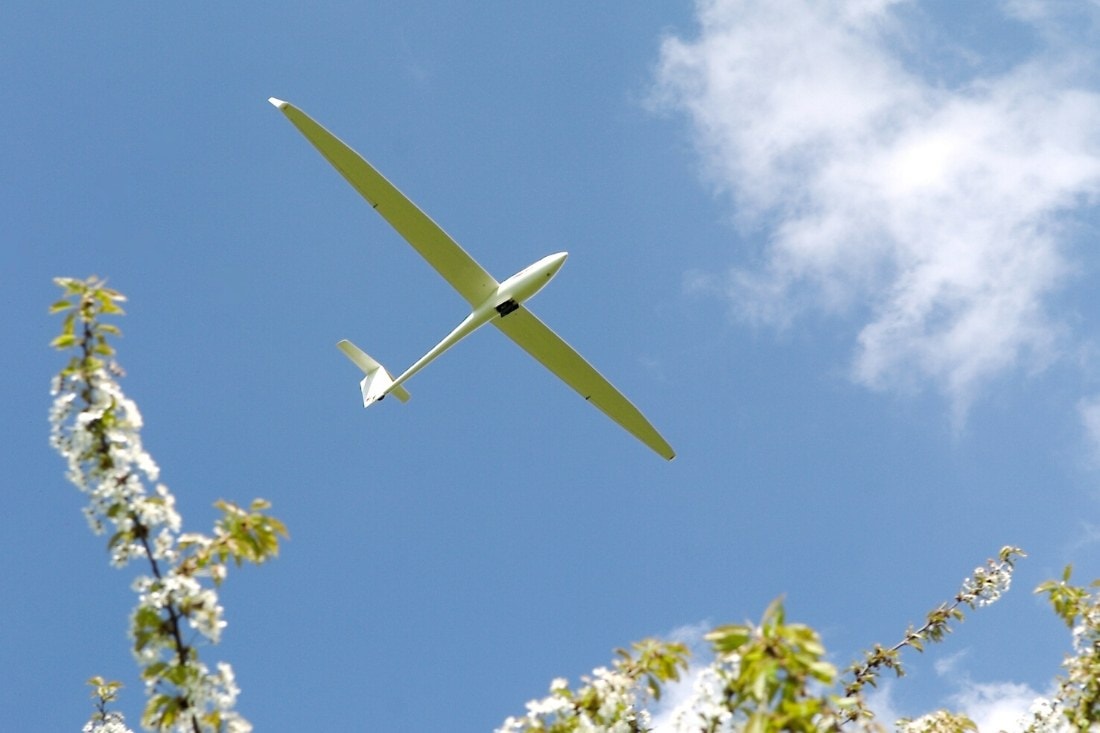 I didn't know much about how gliders 'worked' so let me hand over to the London Gliding Club to explain! "Gliders use thermals to gain height. They then glide over vast distances, at speeds in excess of 70 miles per hour, all the while slowly descending. This 'down hill' glide will be towards the next thermal and the process will begin again." Fascinating stuff, and as this is such a beautiful part of England, it would no doubt look amazing from the skies!
Herrings Green Farm Activity Centre
Herrings Green Activity Farm is home to one of the UK's largest collections of birds of prey, with over 200 birds on display. It's the perfect place for a family day out in Bedfordshire. There are flying shows each day where you can learn all about the impressive birds.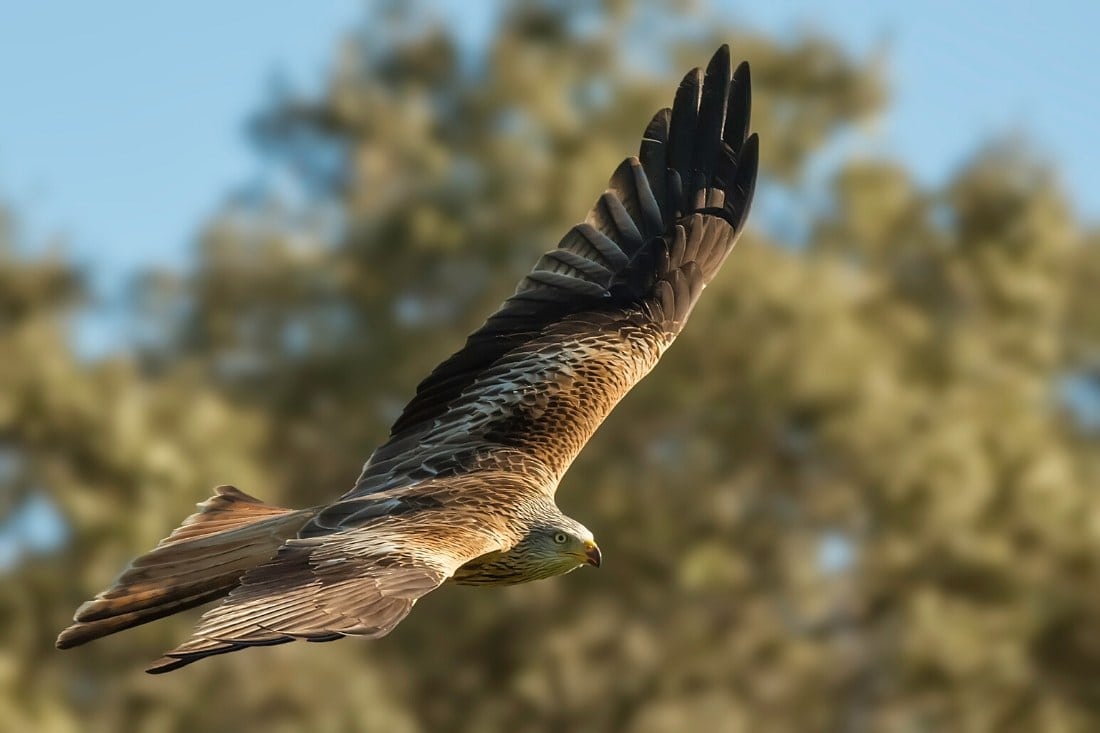 The farm is also home to various species of owls, ponies, alpacas, shire horses and some reptiles too. Kids will love getting up close to the creatures and learning all about them. There's a café on site where you can stop for a snack or lunch too.
Leighton Buzzard Railway
The Leighton Buzzard Railway is a light railway which was opened in 1919 to transport sand. Since 1968 it has run passenger steam trains. These days you can take a trip along the tracks from Page's Park to Stonehenge Works, which takes around 85 minutes.
It's amazing to see this piece of history being lovingly looked after (mostly by volunteers too) and it's a great option for a family day out in Bedfordshire.
I hope you've enjoyed reading this guide to the best things to do in Bedfordshire. There are so many more places I could have mentioned, so you won't be short of things to do! If you're looking for other things to do in the area, you might enjoy our guide to Buckinghamshire too.
Enjoyed this post about days out in Bedfordshire? Pin it for later…