The top things to do in Buckinghamshire include beautiful country walks, cave explorations, spa days, gourmet meals and a brewery tour.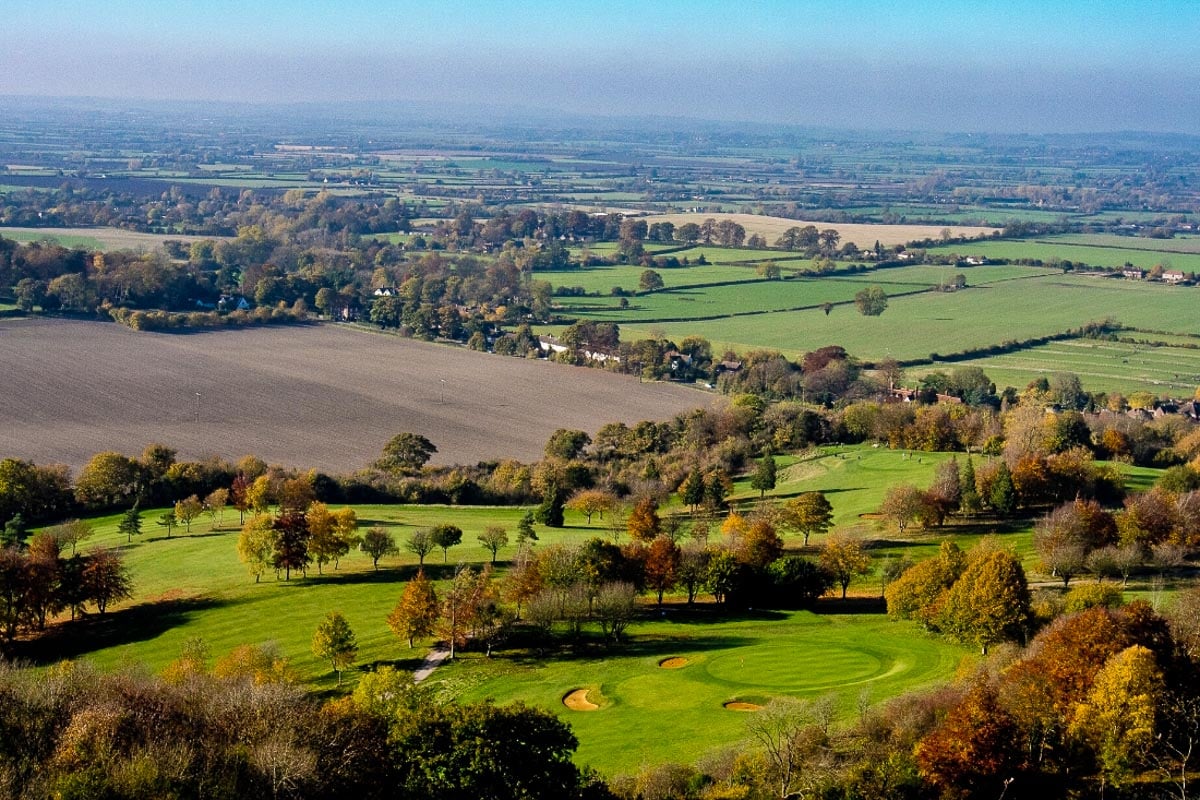 Buckinghamshire is one of the prettiest counties in England and offers plenty to do. In case you didn't know, this is where I (Chloe) grew up! I spent 18 years of my life enjoying country walks, visiting charming villages and learning where all of the best spots are.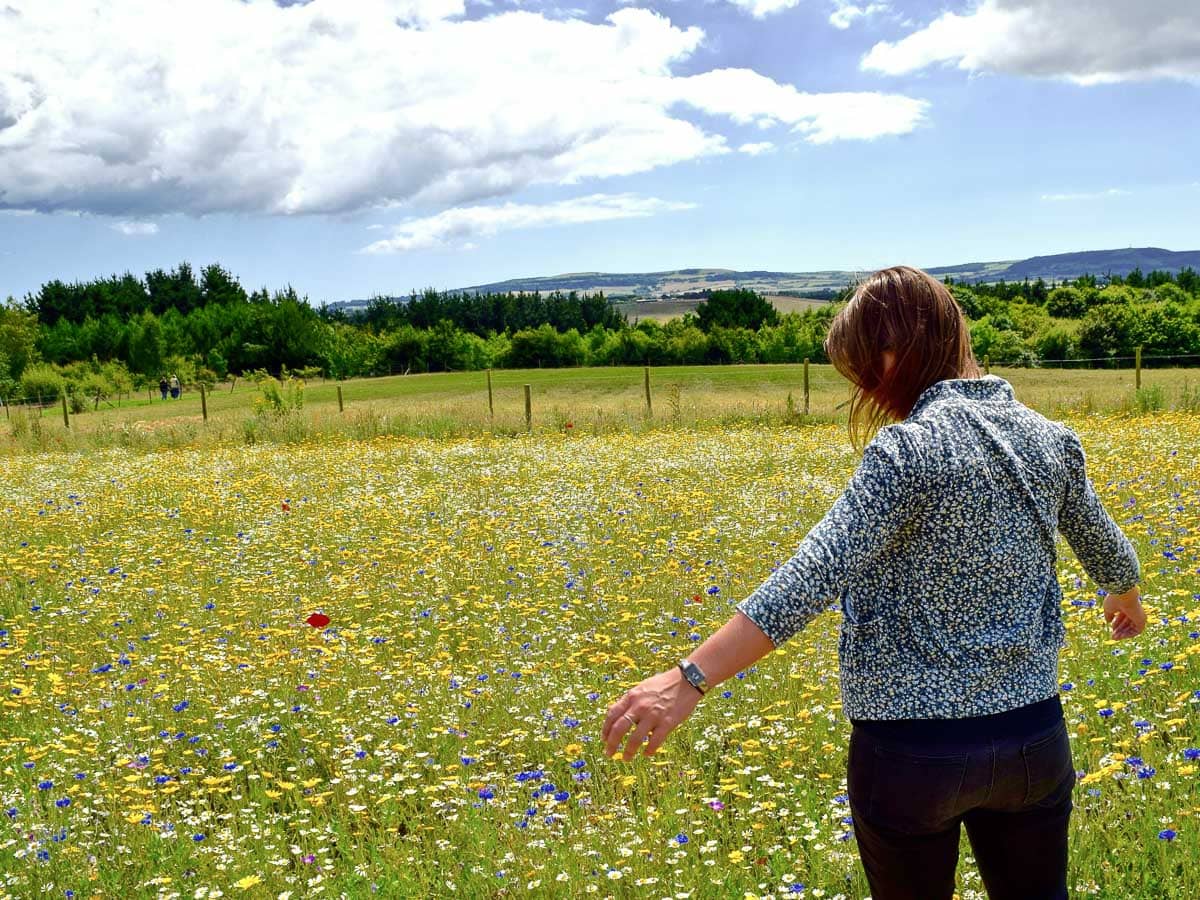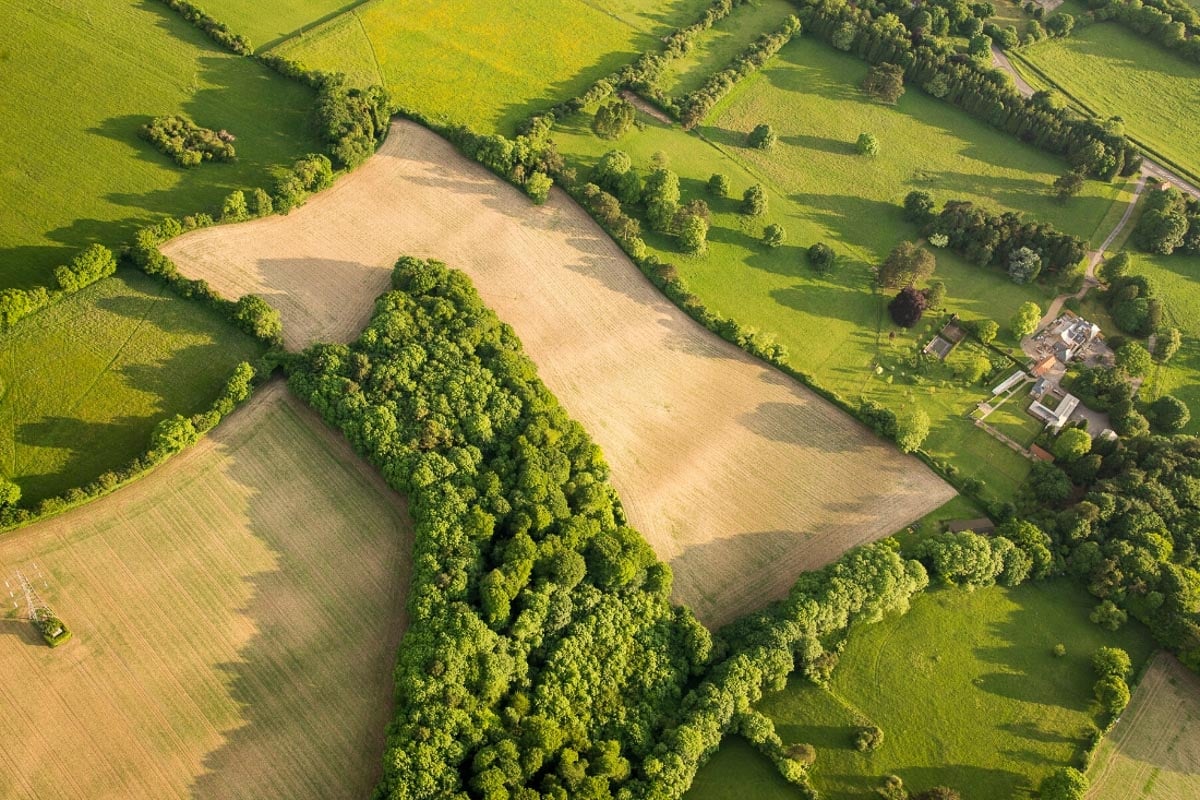 With family still in the area, I return regularly, and I am still discovering gorgeous spots that I never knew existed. The Chiltern Hills are a key feature of the region, and have led to parts of the county being designated as an Area of Outstanding Natural Beauty.
While the picturesque countryside and the county's proximity to London is a huge selling point (you can even travel by tube), there's plenty more on offer too. There are some historic National Trust houses and gardens to visit, and plenty of top restaurants, some even with Michelin stars. There's a variety of interesting museums and attractions, plus endless characterful towns and villages dotted around.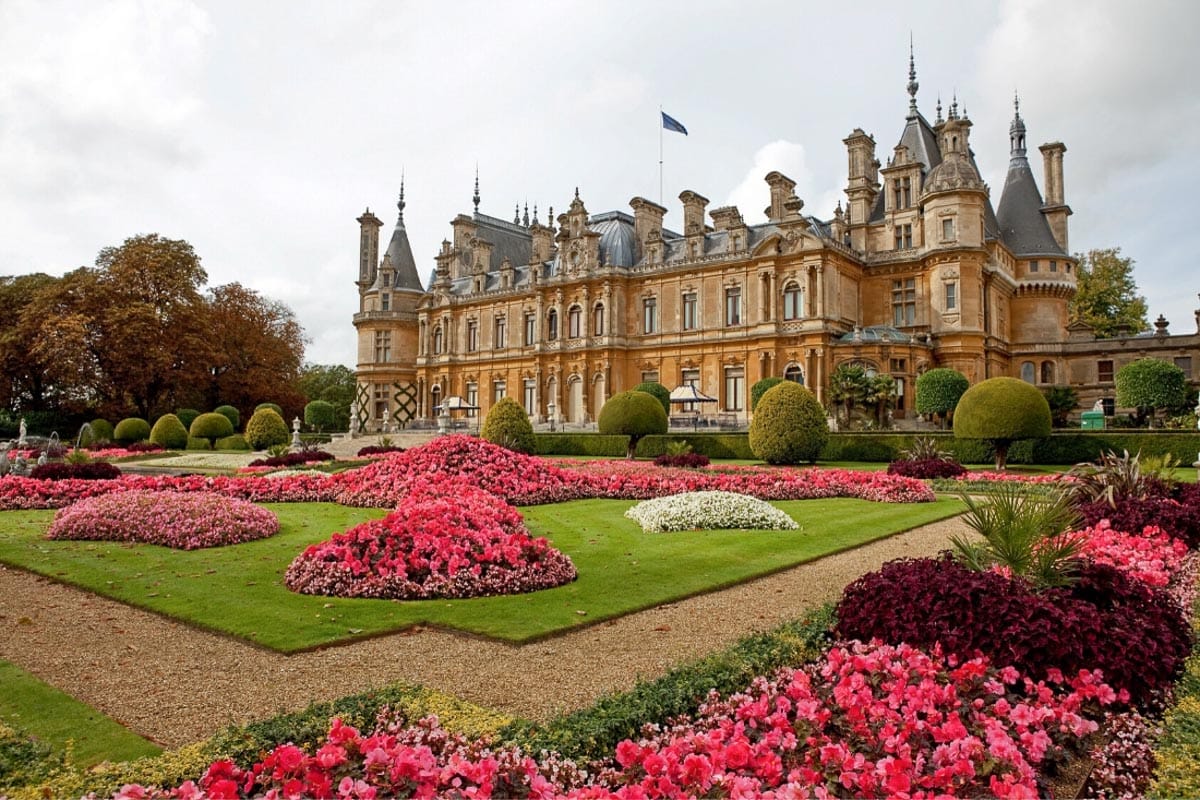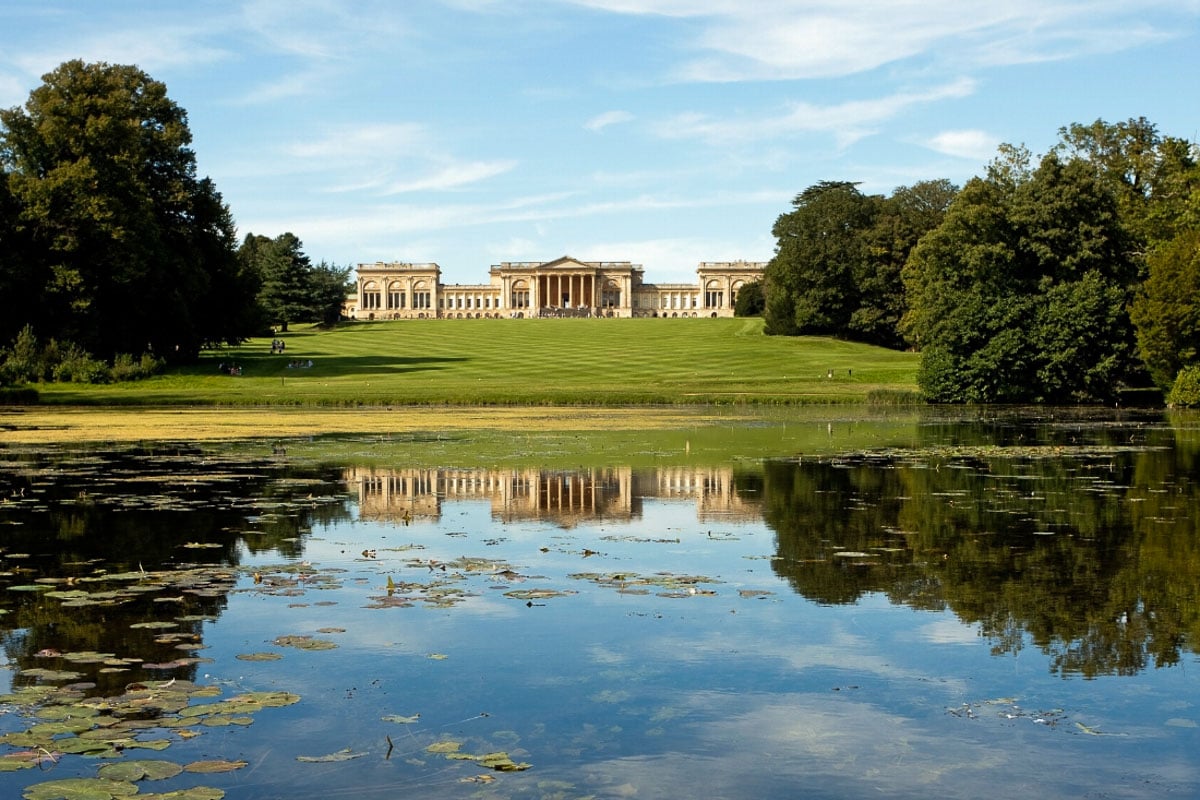 So, whether you're planning some days out in Buckinghamshire, or just fancy finding a few new places to visit, this guide should come in handy for your trip.
Best Things To Do In Buckinghamshire
Visit Pretty Towns And Villages In Buckinghamshire
There are plenty of charming towns and pretty villages in Buckinghamshire, each with historic churches, thatched cottages, country pubs and ponds. It's hard to pick favourites, but here are a few I'd recommend visiting.
Amersham – Head to Amersham old town and walk down the High Street, passing 13th Century church St Mary's, the historic market hall and the 16th Century coaching inn known as The Crown. There are plenty of lovely cafes in Amersham if you fancy a cuppa and a slice of cake. You could stop by Hawkyns, the restaurant run by twice Michelin starred chef Atul Kochhar, for a gourmet Indian meal.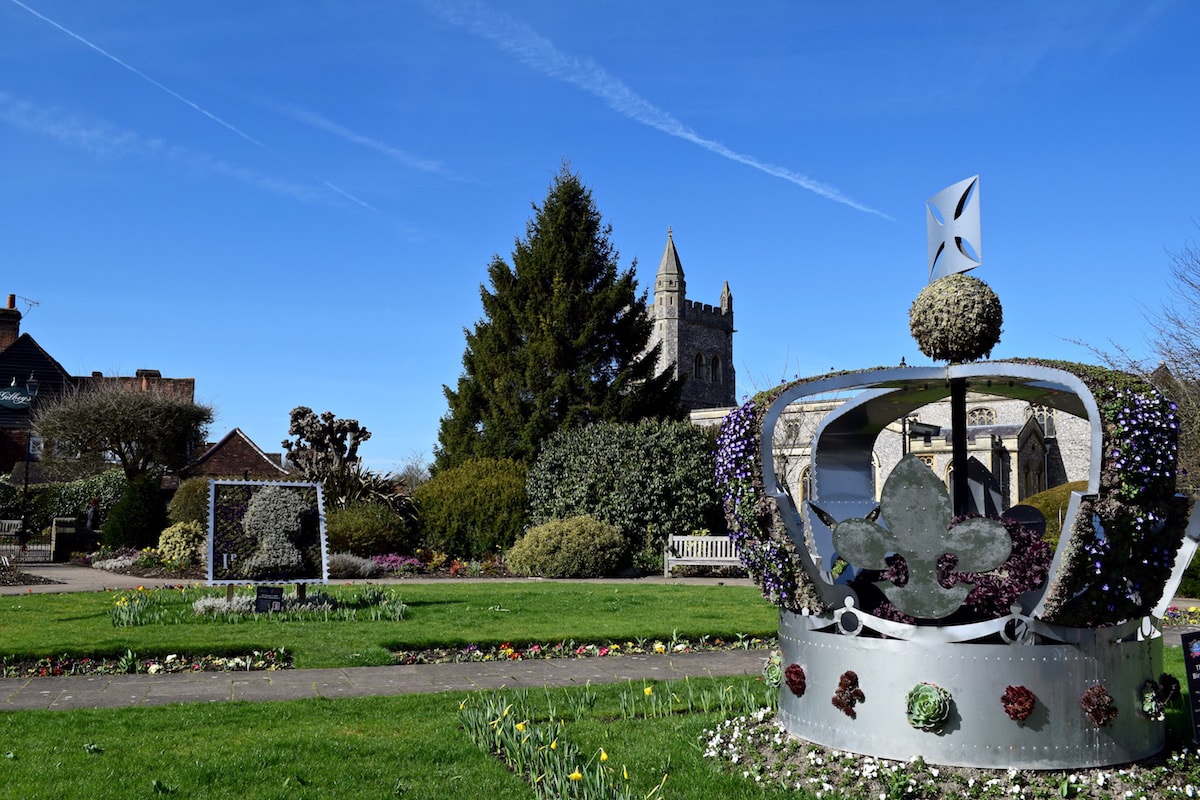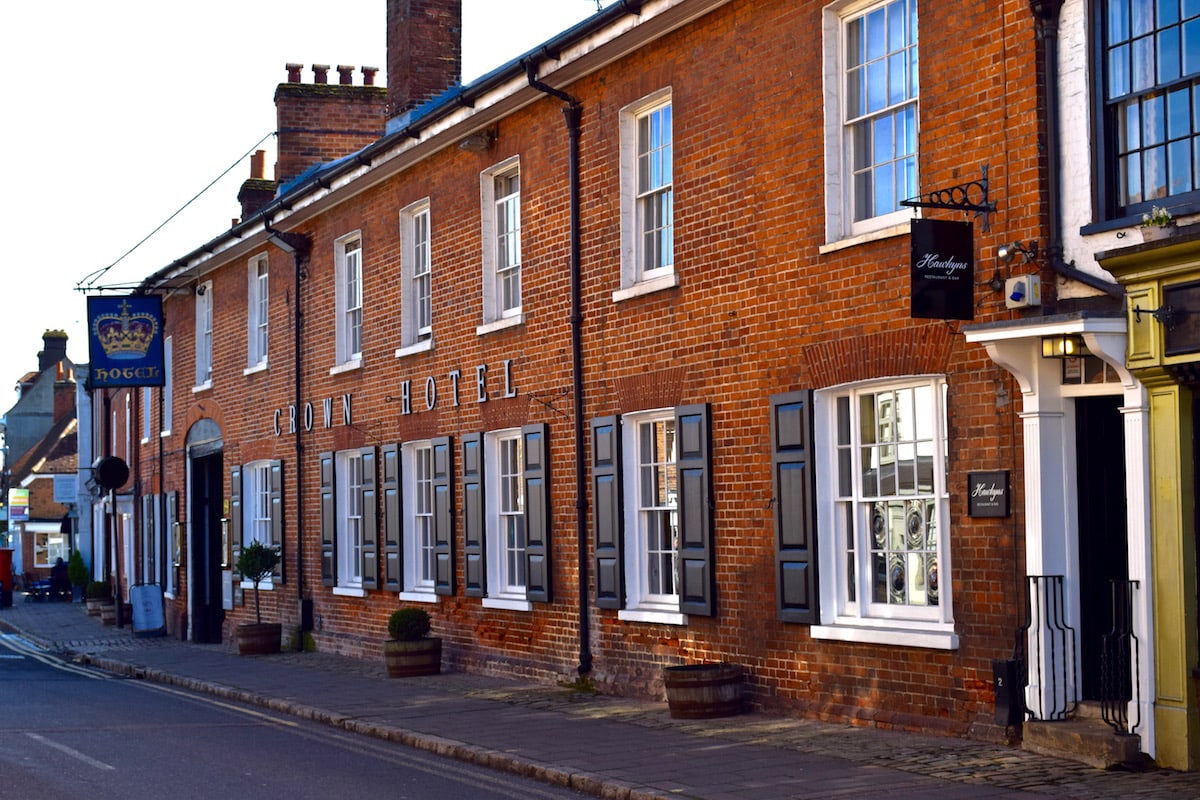 Or, pop  over the road to The Artichoke, which is one of the best restaurants I've ever eaten at, and was the worthy recipient of a Michelin star this year. Amersham is on the tube line too, for anyone wanting an easy trip from London.
Great Missenden – Another picture postcard village in Buckinghamshire, this is where Roald Dahl lived for 36 years. Wander the main street, enjoying views of adorable cottages, passing small cafes, dress shops and the Roald Dahl Museum and Story Centre. Once you've seen all of that, how about enjoying one of the circular countryside walks that start in Great Missenden?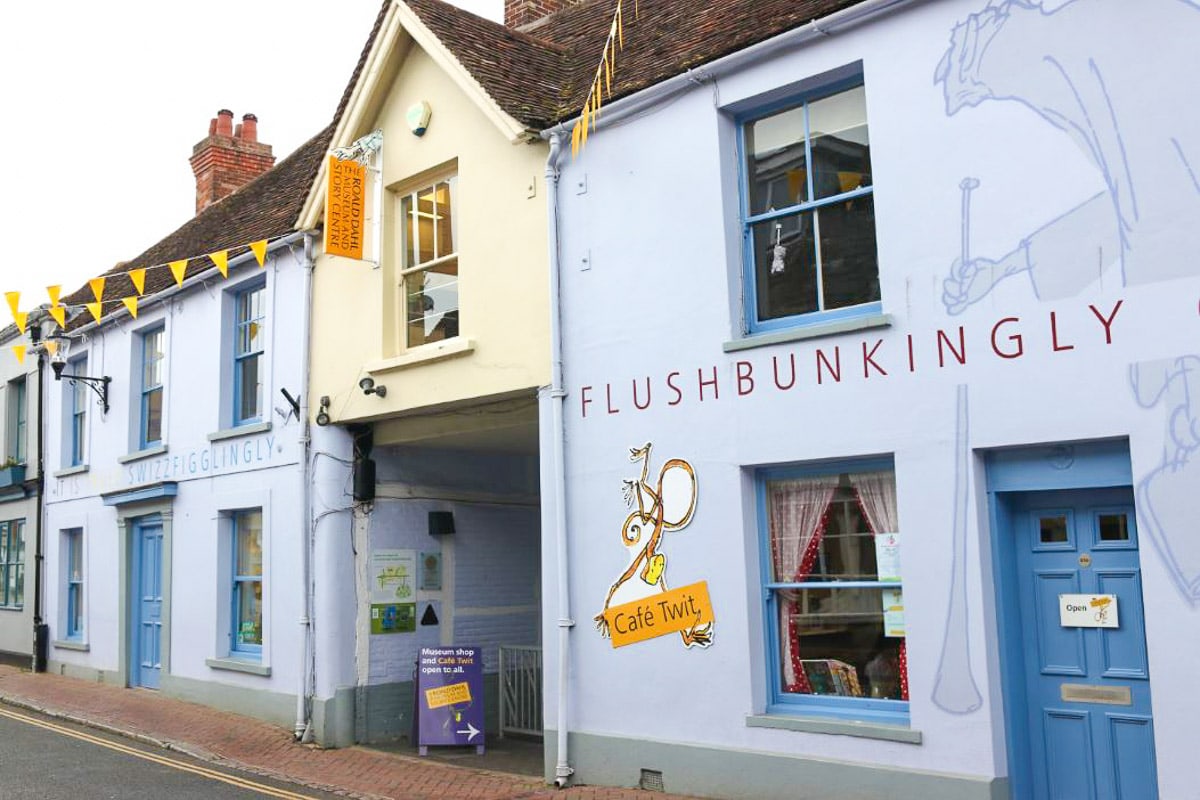 Marlow – With the River Thames running through it, Marlow is a buzzy town with several streets filled with shops, cafés and restaurants. My favourite thing to do is walk along the River Thames, where boats and rowers pass from dawn til dusk. Marlow is a very special place. I'd describe it as one of those places you visit, and instantly look up how much it would cost to live there!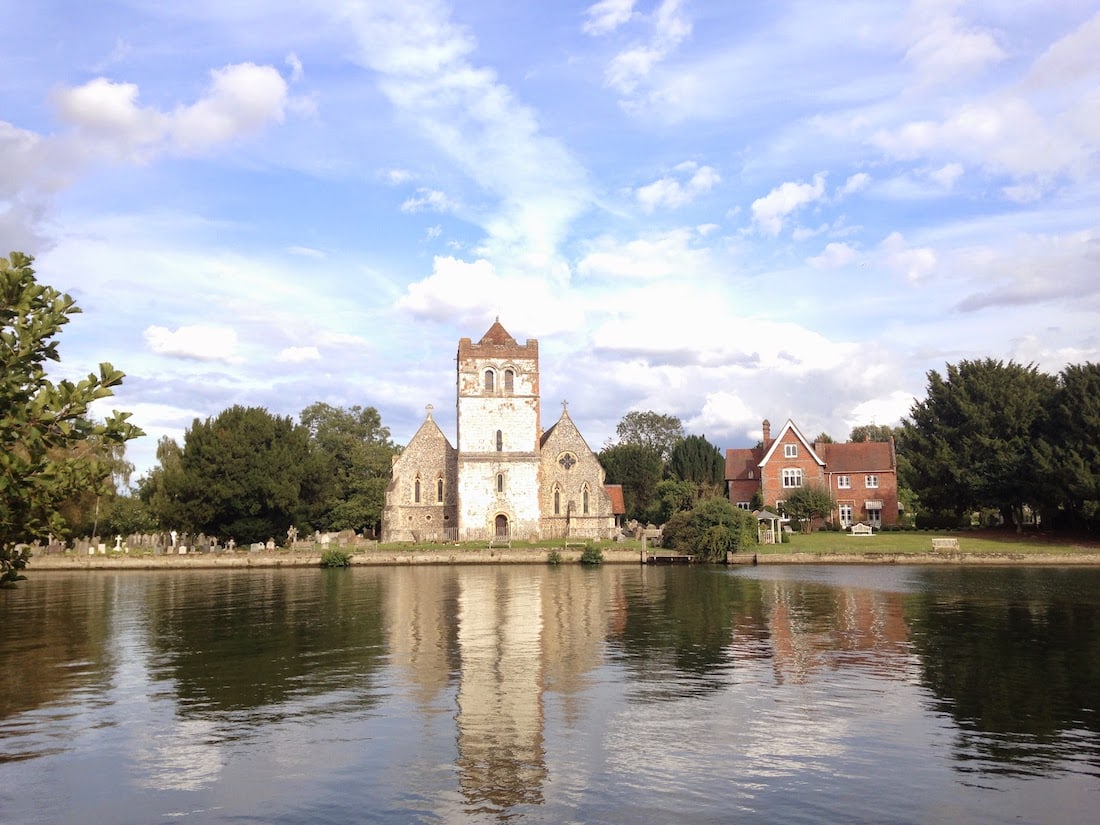 Hambledon – A wander through Hambledon and you'll be dreaming of owning a brick and flint cottage! They're very photogenic, especially with the backdrop of the Chiltern Hills. There's also a 14th century church and an old post office, which is also the local shop and café. It's been the location for several big movies, including Tim Burton's Sleepy Hollow.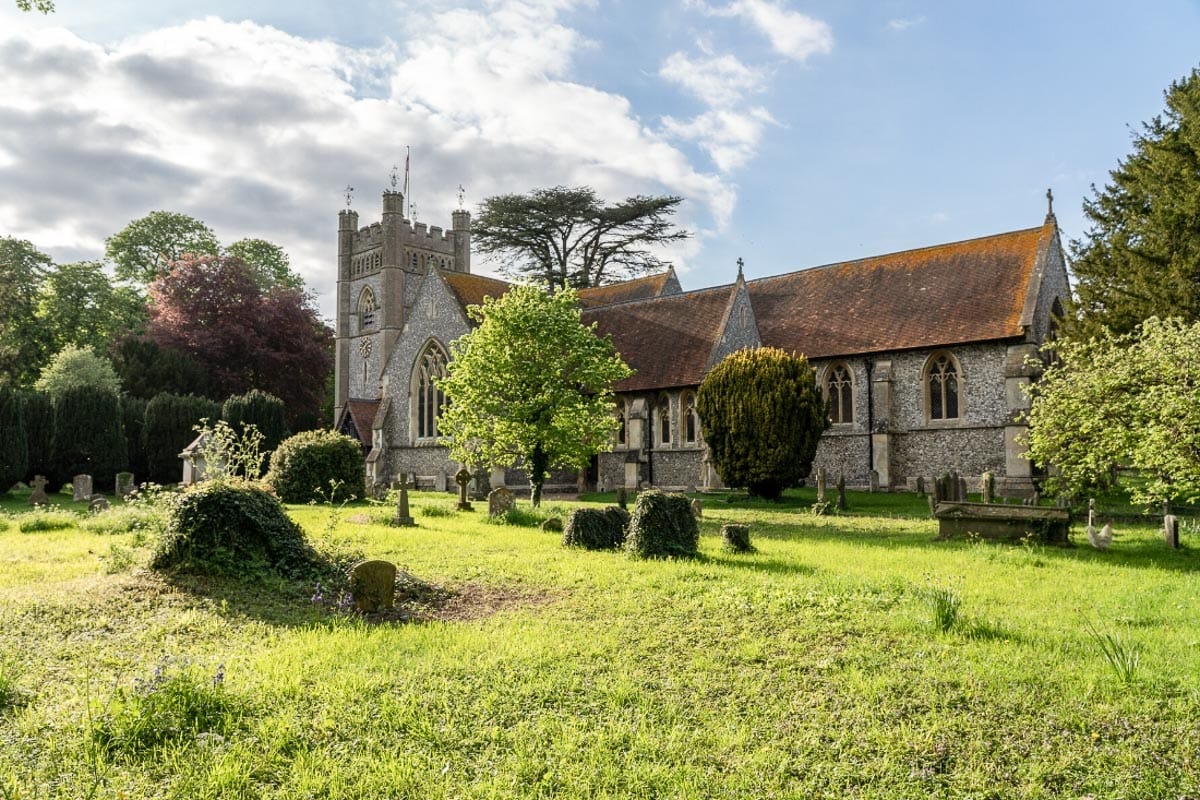 Lillingstone Lovell – This tiny north Buckinghamshire village has an ancient church with a medieval tower. The village is one of the oldest and prettiest in Buckinghamshire with charming stone and thatched cottages to drool over. We can dream!
Fingest – Wander the streets of Fingest and you'll spot medieval and Georgian cottages clustered around St Bartholomew's, the village's Norman church. When you get peckish you can continue your historical trip around the village with lunch at the 15th century Chequers pub, overlooking the Hambleden Valley.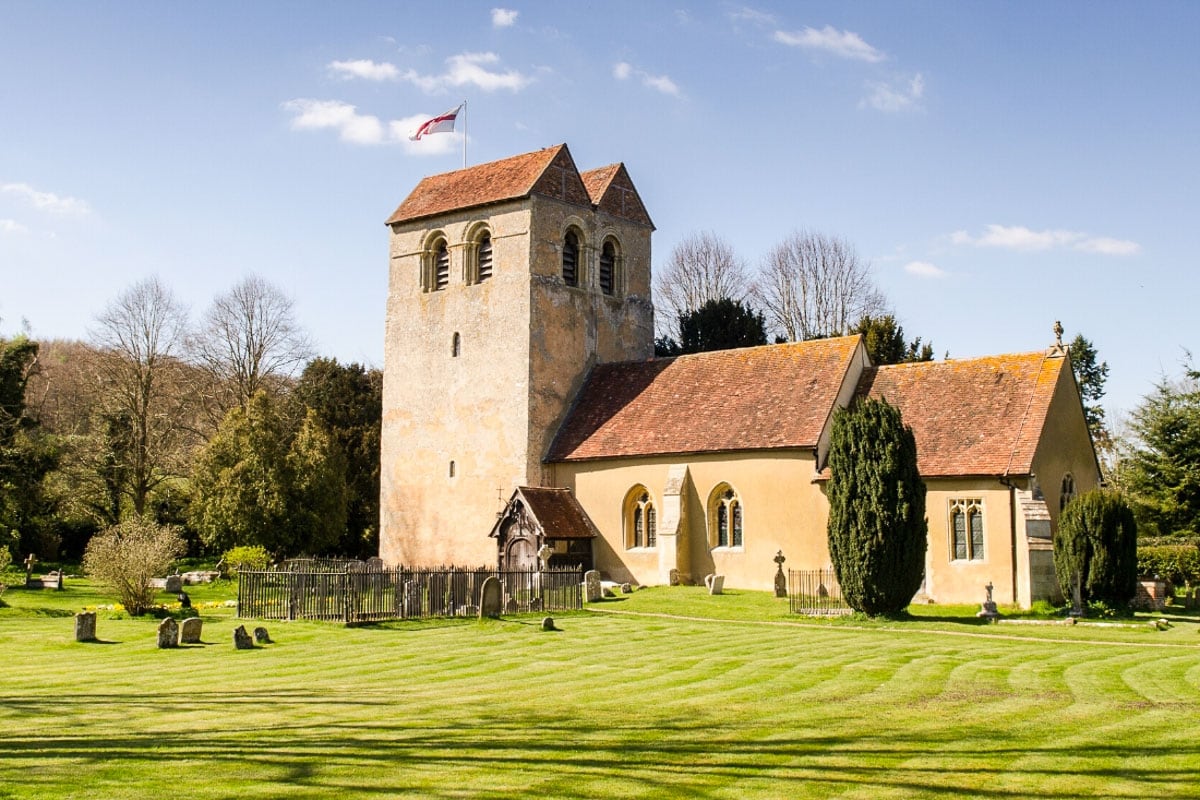 Wendover – While this market town is very charming (and yes, it's had a weekly market since 1464!) there are some other great reasons to visit Wendover. The Ridgeway National Trail passes through, with footpaths leading you through the countryside to amazing viewpoints like Coombe Hill.
One of the best days out in Buckinghamshire for me would include a trip to Wendover Woods, which has lots of outdoor activities on offer, and is one of the best places to see the bluebells in spring.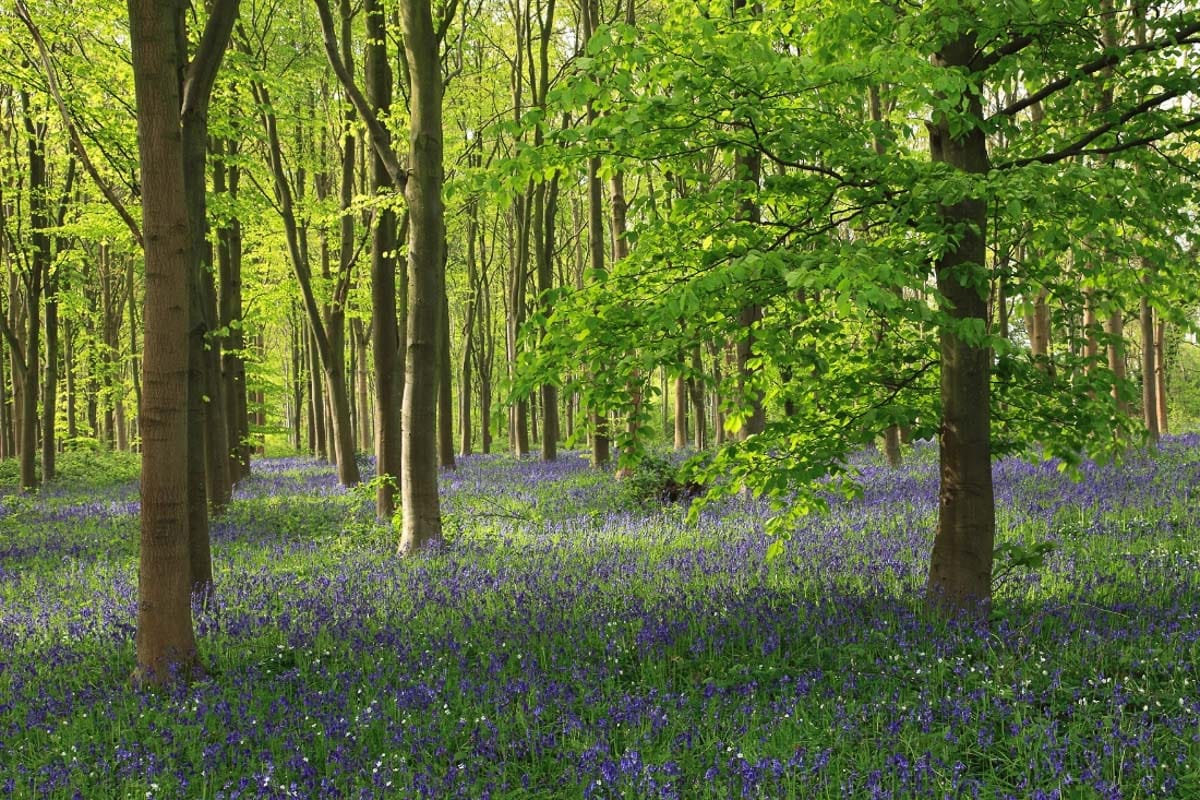 Go For A Country Walk In Buckinghamshire
As I've alluded to already, there are tonnes of amazing walking trails, footpaths and bridleways through the Buckinghamshire countryside. Some of my favourites include the walk from Monks Risborough to Whiteleaf Hil – a hill famous for its 100m high chalk cross known as The Whiteleaf Cross.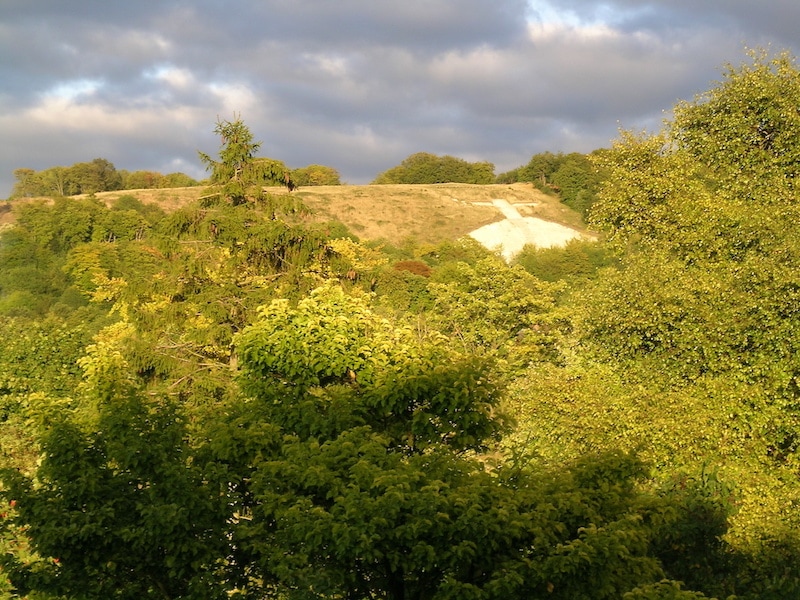 I'd also recommend the walk to the top of Coombe Hill. From there you'll be rewarded with some of the best views of Buckinghamshire.
View this post on Instagram
Another great walk goes from Denham Village up through Denham Country Park, which has the River Colne and River Misbourne flowing through. There's an adventure playground and area for kids to paddle, plus a café. You can also join the towpath for the Grand Union Canal from here.
Or for something a little different, take a walk around Tring Reservoirs (on the border of Hertfordshire and Buckinghamshire), before passing along Grand Union Canal path.
It's a gorgeous region to explore, whatever the season. In fact, some of my favourite walks have taken place in the winter when the countryside is covered in a blanket of snow!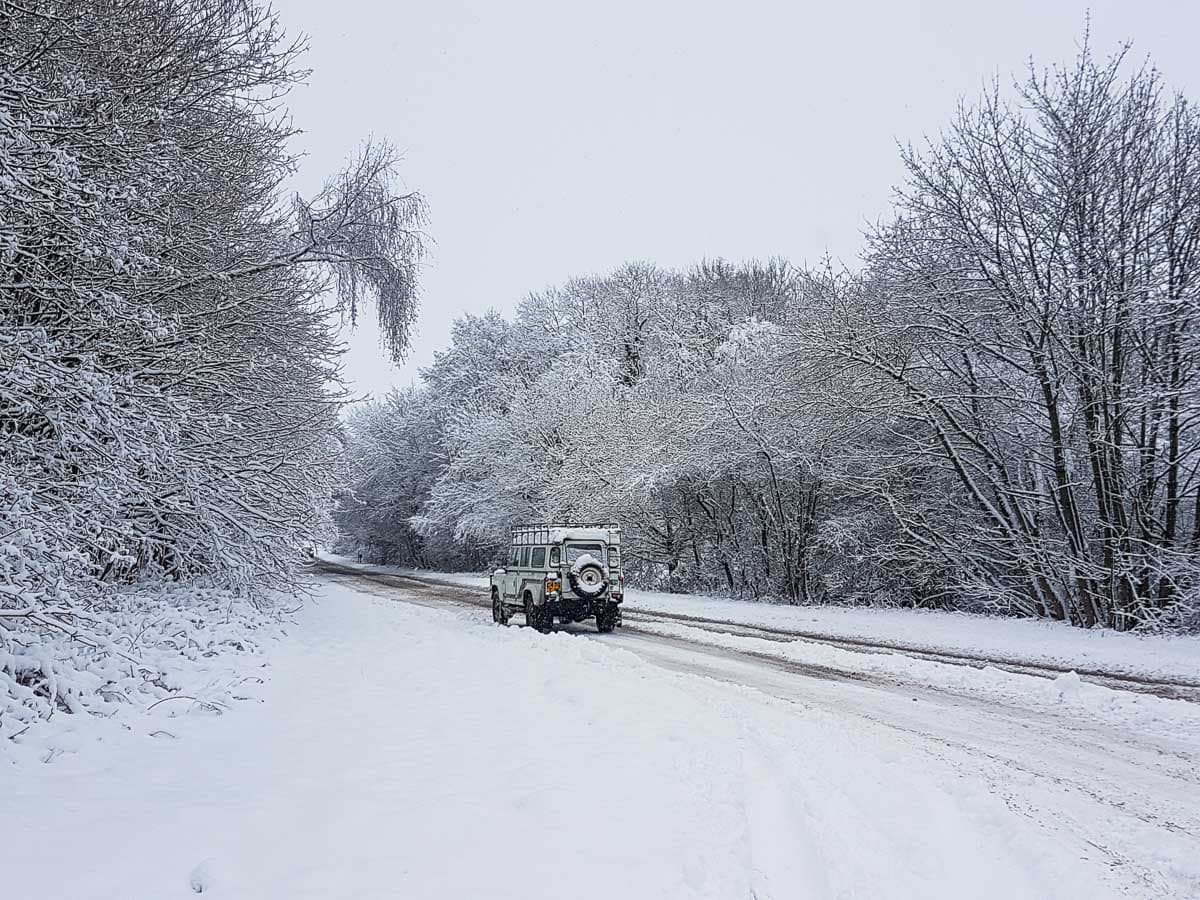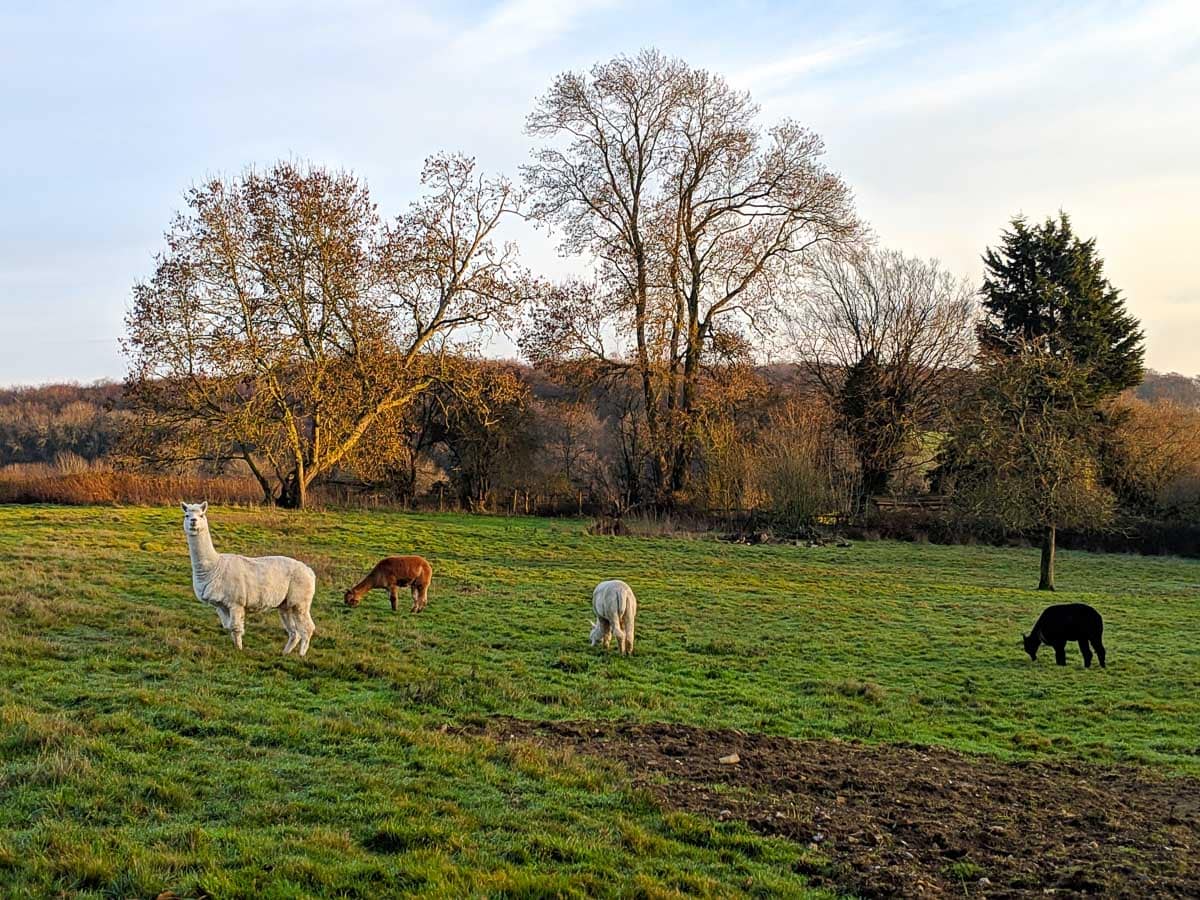 Enjoy A Gourmet Meal In Buckinghamshire
The best meal I've eaten in Buckinghamshire was at The Artichoke in Amersham. This fine-dining restaurant produces dishes of the highest quality, so I was over the moon to hear the restaurant had finally been awarded a Michelin star (long overdue in my opinion!)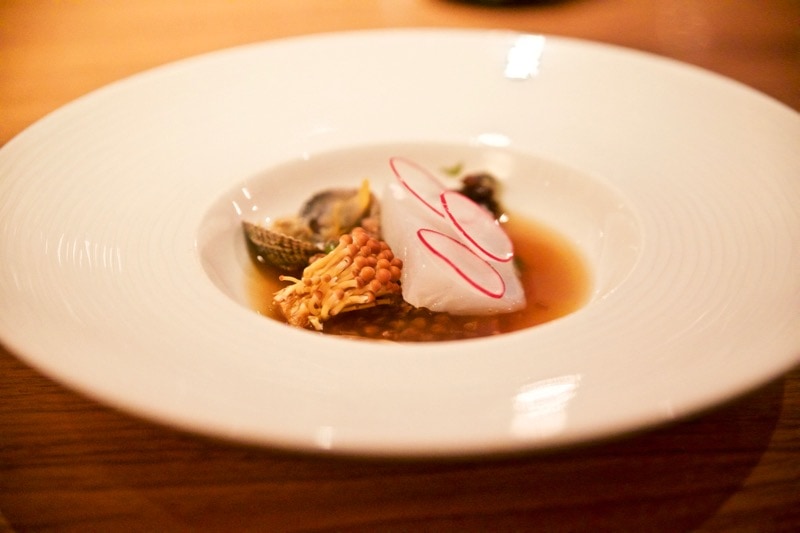 While I've never had the chance (or budget) to visit, Heston Blumenthal's The Fat Duck is located in Bray in Buckinghamshire. The restaurant holds 3 Michelin stars and is known for its experimental cuisine.
Meanwhile, over in Marlow you'll find Tom Kerridge's mini empire. His pub, The Hand and Flowers, is the only pub in the UK to hold two Michelin stars. Close by you'll find The Coach, Tom's newest opening, offering more accessible and budget-friendly menus. Needless to say, Marlow is a great option for gourmet food in Buckinghamshire!
Explore The Chalk Caves In West Wycombe
A visit to the Hellfire Caves is definitely one of the best things to do in Buckinghamshire. I've been a few times and absolutely loved it. The caves held the notorious Hellfire Club, founded by Sir Francis Dashwood in the 18th century.
The caves feature lots of deep passages, various small chambers, a banqueting hall and an inner temple, which sits 300 feet below Saint Lawrence Church (known as the Golden Ball).
There's plenty to learn about on your trip to the caves, including paranormal sightings, what went on in the Hellfire Club and all about the history of the caves.
View this post on Instagram
Relax With A Spa Day In Buckinghamshire
If all this talk of long country walks is making you tired, don't worry, there are plenty of relaxing things to do in Buckinghamshire too! My top pick would be a lovely spa day with your friends. What could be better than soaking in a hot tub, steaming out your impurities and being pampered with some beauty treatments.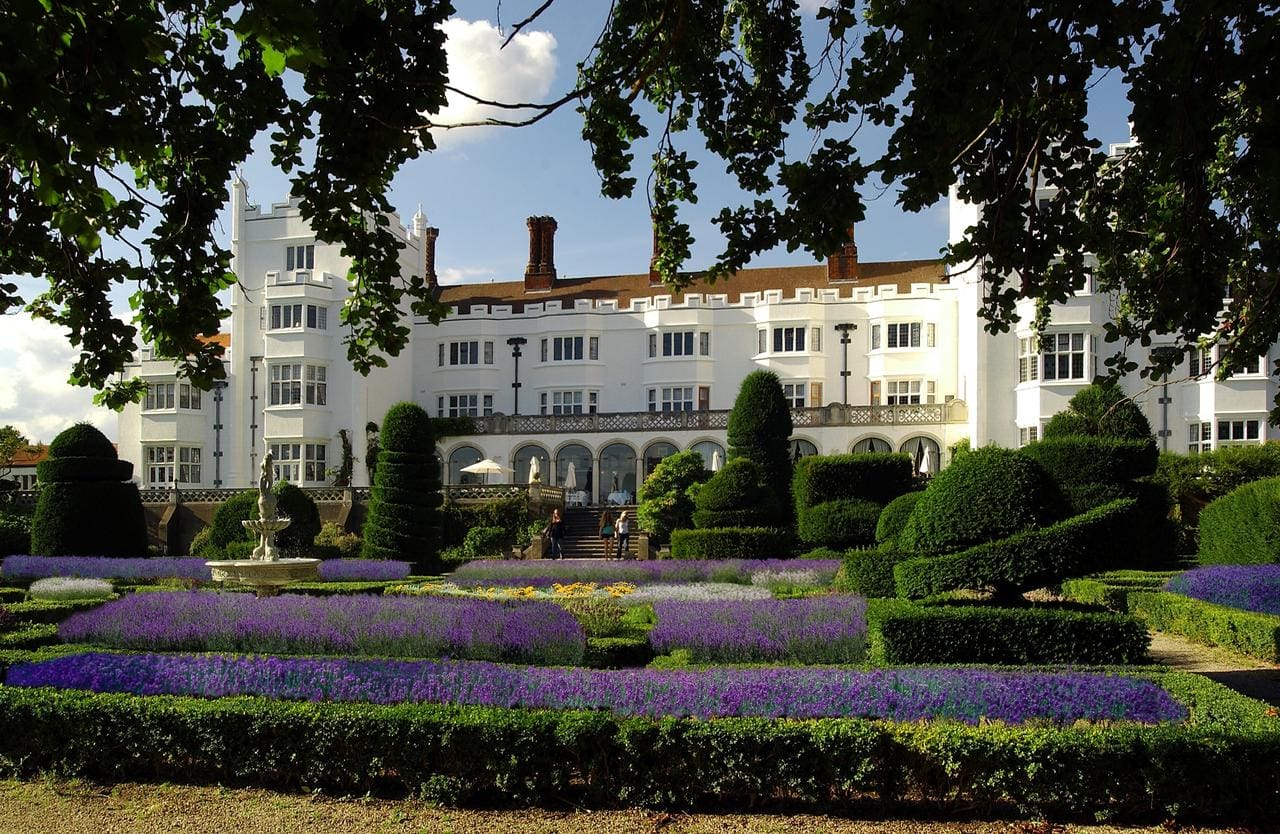 The best spas in Buckinghamshire include Hartwell House, Stoke Park and Danesfield House. All offer country manor elegance, impressive surroundings, great spa facilities and a big menu of beauty and relaxation treatments. These are all spa hotels, so if you fancy an overnight stay you could book a room, enjoy dinner and really relax and unwind.
See The World In Miniature At Bekonscot Model Village
Bekonscot Model Village and Railway is the world's oldest original model village, and was first opened all the way back in 1929. Set in 1.5 acres of gardens, the miniature land will amaze you. It's one of the best days out in Buckinghamshire for kids and grown-ups alike. From windmills, schools and hospitals, to the 3,000 miniature people who live there, the attention to detail is incredible.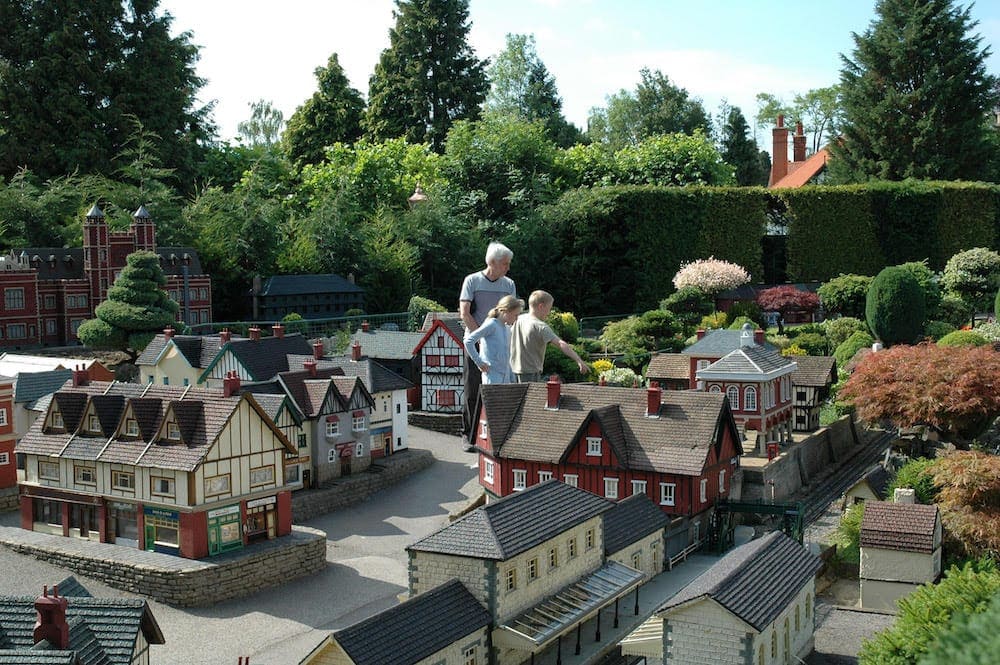 You can also take a trip on Bekonscot Miniature Railway, which runs throughout the day, criss-crossing the gardens.
Discover The Home of The Codebreakers At Bletchley Park
Bletchley Park in Milton Keynes was the hub of British codebreaking during World War II. Agents at Bletchley Park (including Alan Turing) devised machinery which helped decode the enemy's secret messages, culminating in the development of Colossus, the world's first programmable digital electronic computer. Experts have suggested that the Bletchley Park code breakers may have shortened the war by as much as two years.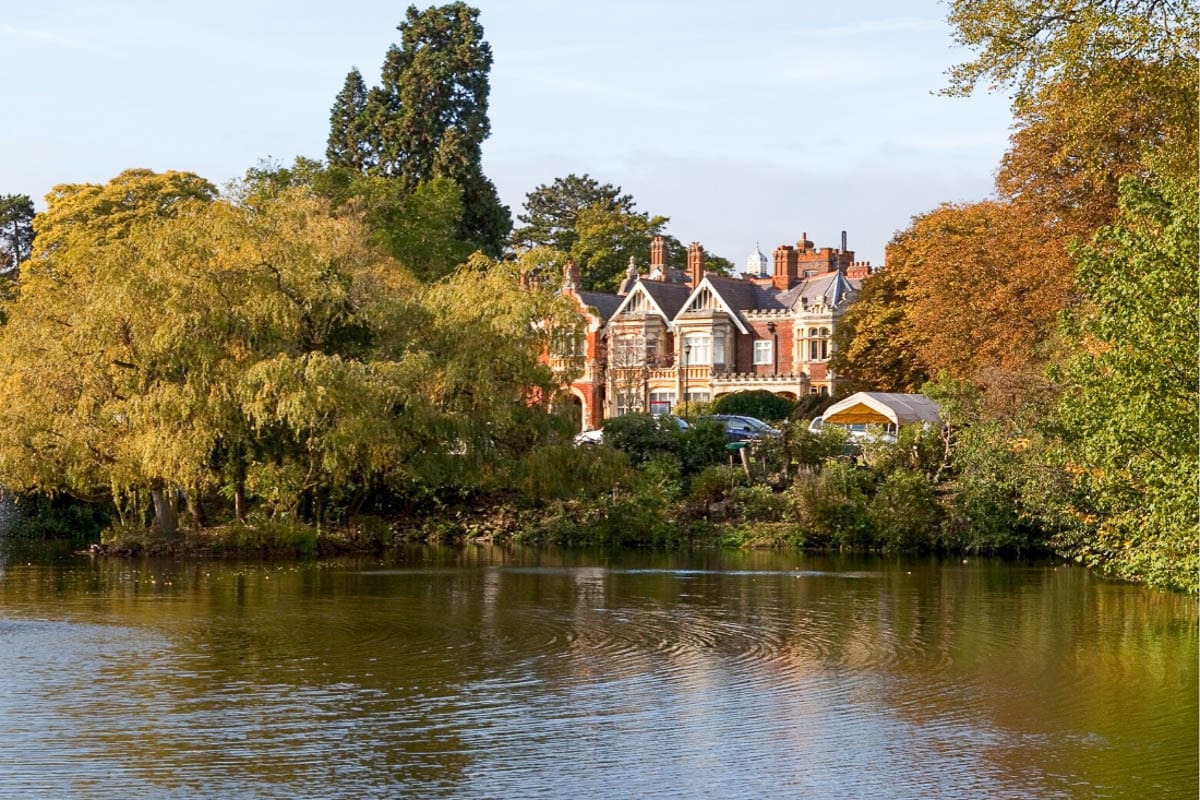 Step inside the mansion to see the library as it would have been when it was a WW2 naval intelligence office. Head inside Codebreaking Huts 3 and 6 to see where enigma messages sent by the German Army and Air Force were decrypted. Visit the museum in Block B to see the largest and most comprehensive public display of Enigma machines in the world. Plus, enjoy a wander around the visitor centre for an engaging multimedia and interactive exhibition, which brings all of the stories to life.
Go Glamping In Buckinghamshire
Fancy staying somewhere quirky during your trip to Buckinghamshire? The luxury bell tents at Home Farm near High Wycombe offer a great glamping experience. With comfy mattresses, stylish furnishings and even a chandelier, this is a really cute place for a break with friends or a romantic getaway in Buckinghamshire.
Alternatively, how about staying in a cute glamping pod at Wingbury Farm near Aylesbury? The luxury en suite pods have great views over the countryside and have everything you could need for a comfortable stay.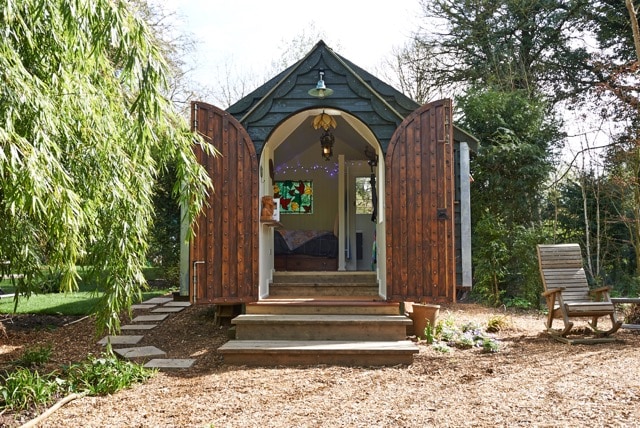 Or for something utterly magical, check out Badger's Bower near Wendover. This church-like cabin has a comfy double bed, bathroom, small kitchen, BBQ area, hammock and an amazing freestanding bath. It's set in a woodland area, and I think it's one of the most romantic places to stay in Buckinghamshire!
Visit Some Pretty Gardens In Buckinghamshire
With some incredible manor houses like Stowe, Hughenden Manor and Stoke Park in the county, you're not short of gardens to visit on a day out in Buckinghamshire. Cliveden is one of my top picks.
Spend the day exploring Cliveden's impressive water garden, long garden, rose garden, round garden and maze, before venturing into the beautiful woodlands. There's enough to see to spend the whole day outside.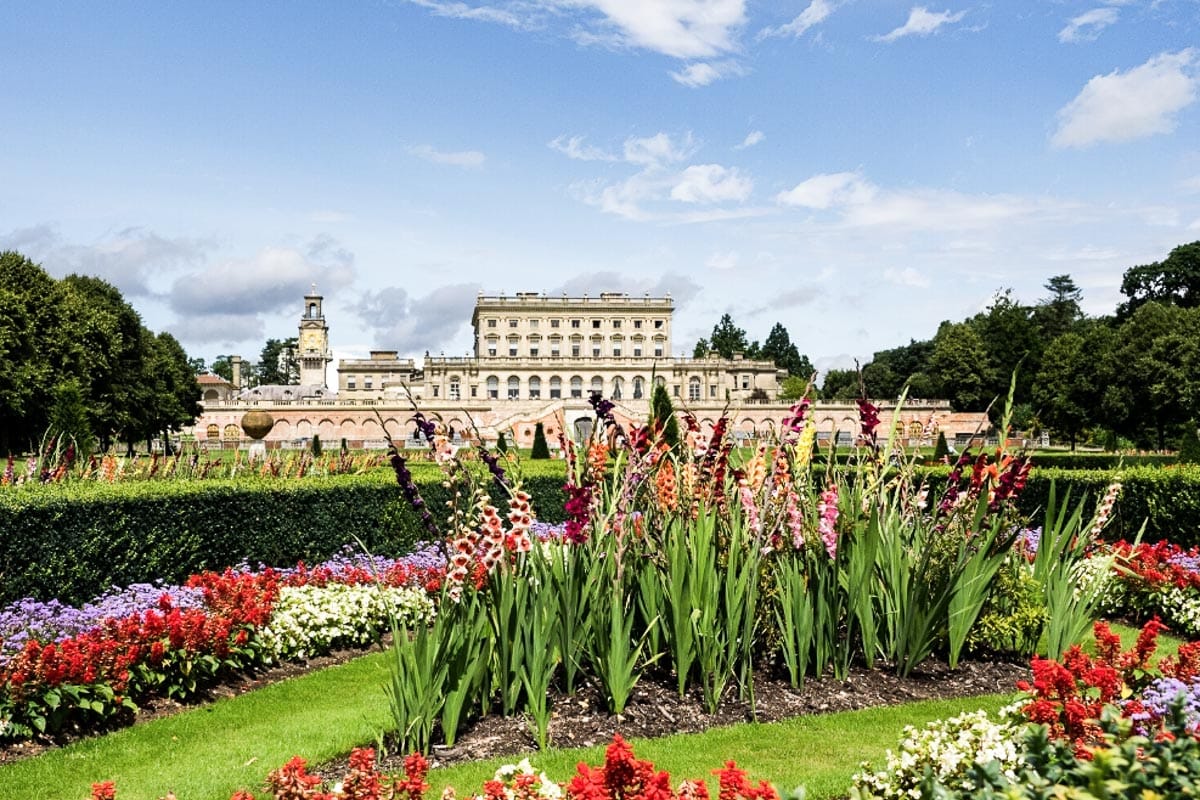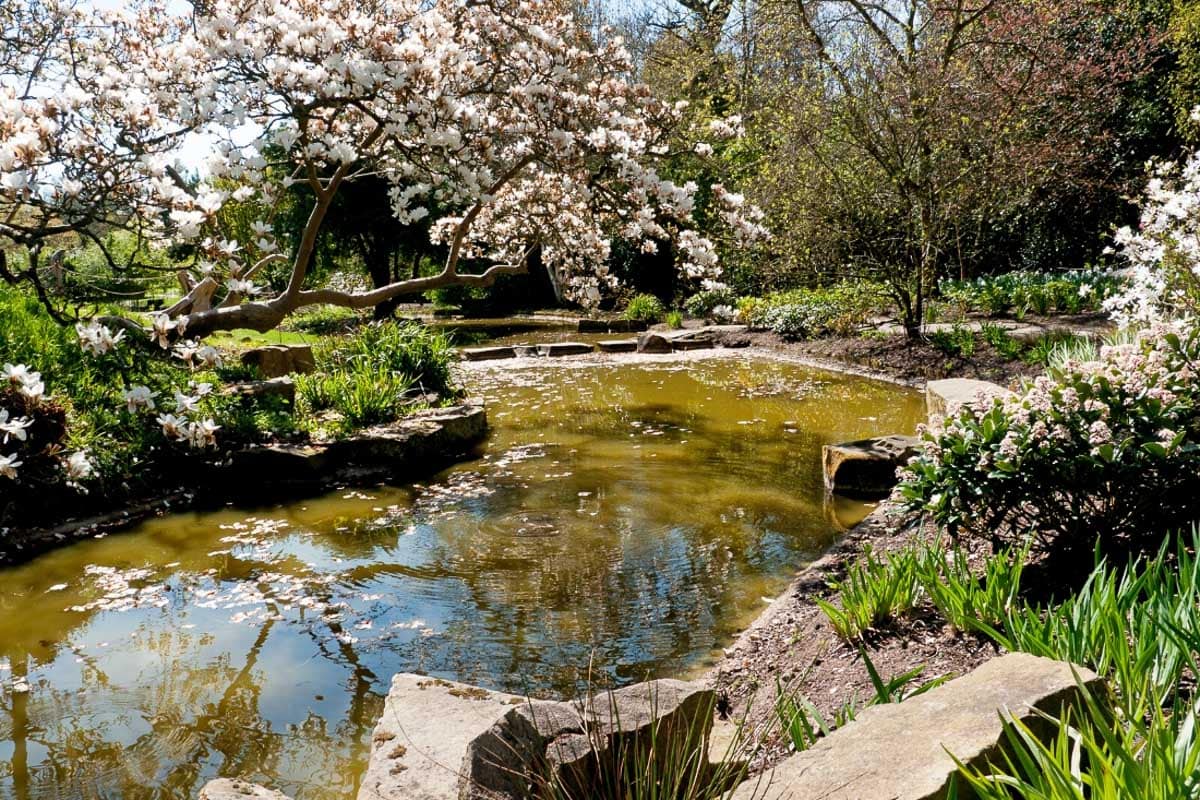 Alternatively, take a trip to Waddesdon Manor near Aylesbury where you can spend a day exploring the impressive gardens, which were the vision of Baron Ferdinand de Rothschild who created the Manor at the end of the 19th century. The gardens showcase Victorian horticulture at its very best, with picturesque Italian terraces, a rock garden and an aviary.
Enjoy A Day At A Museum In Buckinghamshire
There are some great museums in Buckinghamshire, dedicated to literature, history and culture. The two best, in my opinion, are the Bucks County Museum and the Chiltern Open Air Museum.
The Bucks County Museum is a really hands-on museum, and is perfect for a day out in Buckinghamshire with kids. It's home to the Roald Dahl Children's Gallery where kids can discover the inspiration behind Roald Dahl's world.
You can venture inside the Giant Peach, crawl along Fantastic Mr Fox's tunnel, discover inventions created by Willy Wonka and see the Twits' upside-down room. Any kid, or adult for that matter, who has enjoyed a Roald Dahl book at some point will enjoy this museum.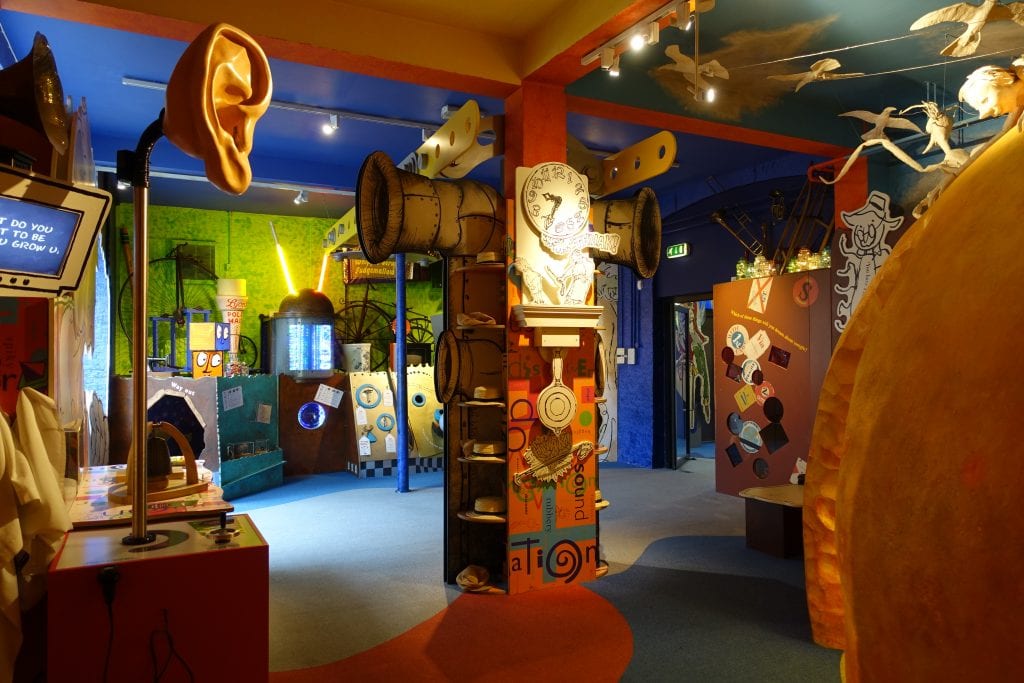 Meanwhile, the Bucks County Museum has several exhibition spaces, with one display dedicated to history of the county of Buckinghamshire.
At the Chiltern Open Air Museum, you can turn back time and explore 37 rescued historic buildings that span over 2,000 years of Chilterns architecture.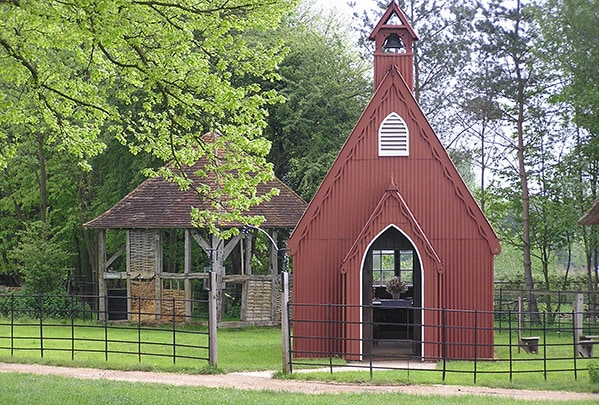 There's a reproduction of an Iron Age roundhouse, a Victorian Toll House and a little tin chapel. As you wander around the museum, there's lots of information about each building, and it's fascinating to see how people used to live and work. Kids will enjoy seeing the historic farm area, which holds sheep, goats, cows and chickens.
Visit The Animals At Tiggwinkles Wildlife Hospital
If you've got wildlife lovers in your family, they'll love visiting Tiggywinkles in Haddenham, one of the world's leading wildlife hospitals. The hospital has treated over 300,000 injured, sick and orphaned animals. From hedgehogs, rabbits and mice, to snakes, deer and foxes, they've treated all sorts of creatures.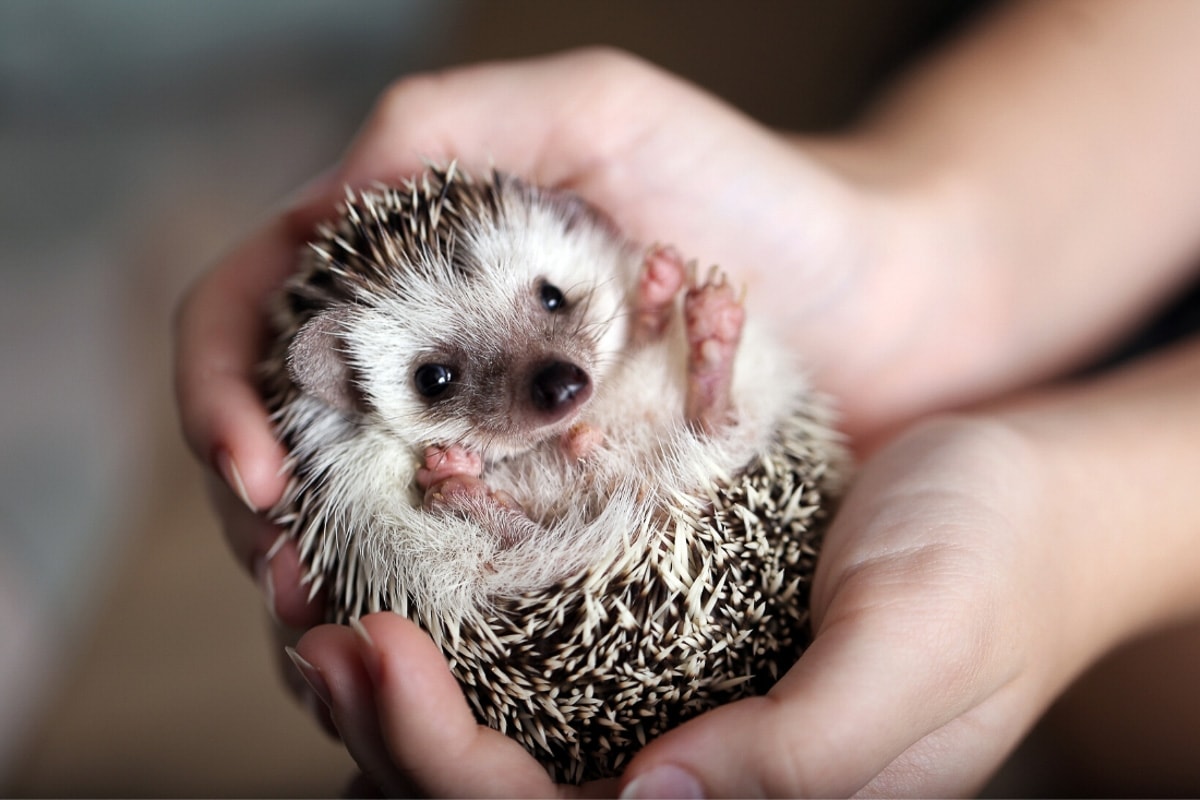 You can learn about what they do at the Visitor Centre, see some of the patients through the hospital's viewing windows and even meet a hedgehog!
Visit The Buckinghamshire Railway Centre
A visit to the Buckinghamshire Railway Centre is one of the top things to do in Buckinghamshire. There's plenty to see, and you don't need to be an avid train spotter to have a good time. Exhibits include large express passenger locomotives and several steam engines. You can book tickets for a ride on a steam train too.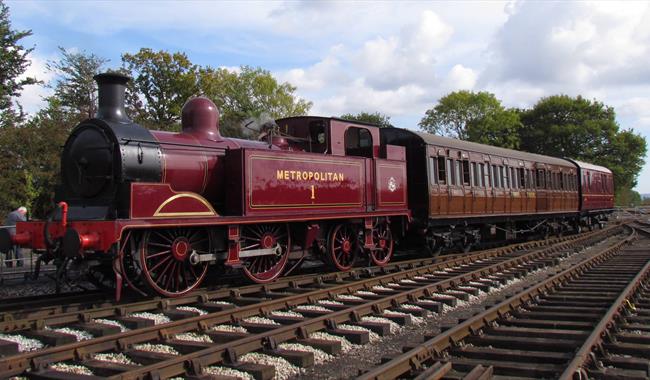 Hit The Slopes In Milton Keynes
Who would have thought Buckinghamshire would be home to one of the best places to go skiing and snowboarding in England? The Snozone in Milton Keynes has real snow on its slopes, and offers lessons for ages 3+. If you don't fancy giving skiing and snowboarding a shot, you could scoot down the slopes on a sledge instead!
View this post on Instagram
Go On A Brewery Tour
The Chiltern Brewery is the oldest independent brewery In Buckinghamshire. Book onto a brewery tour and you can learn all about the process of making beer, with the present-day brewing techniques mirroring age-old methods.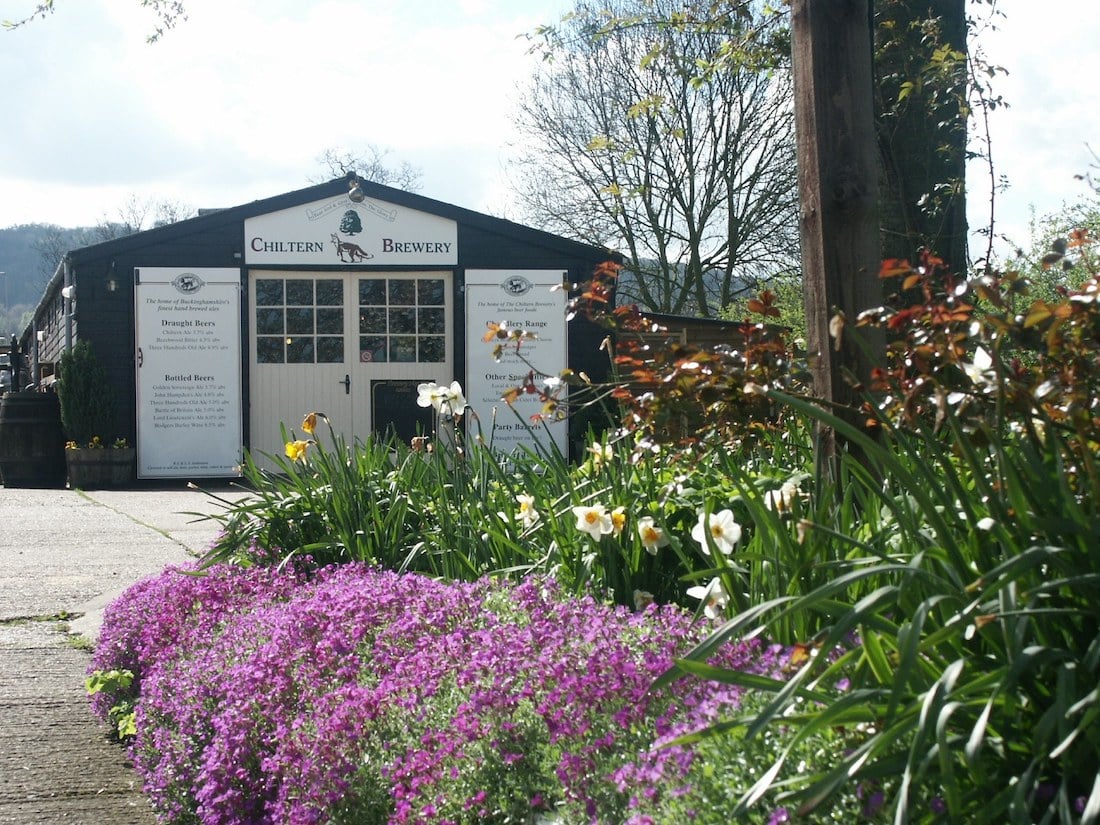 You'll also get the chance to sample some of the tasty ales, before visiting the on-site shop, which sells locally-made products including bread, chocolate and fudge.
As you can see, there are lots of great things to do in Buckinghamshire. I hope you've found something that takes your fancy! Don't forget to take a look at the other places we recommend visiting in England, including our top seaside day trips from London.
Enjoyed this post? Pin it for later…