Are you looking for a day out in Hertfordshire? Then here is our Rickmansworth Aquadrome guide packed full of advice on what to do here.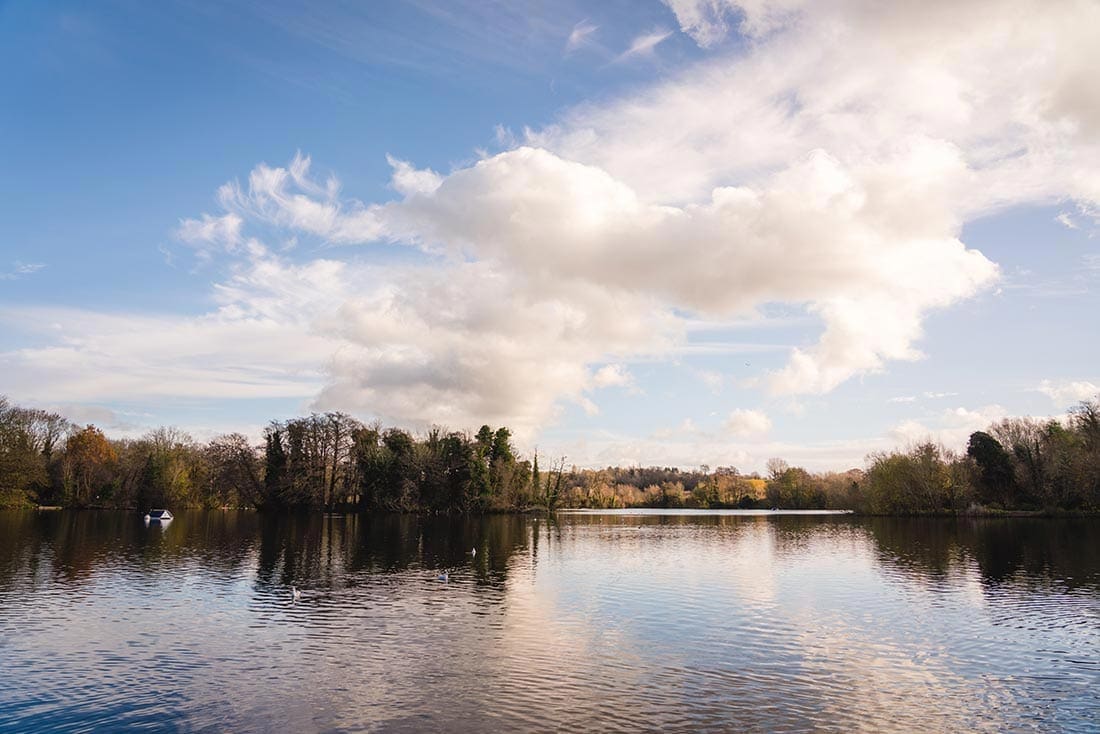 If you're looking for an amazing day out with the kids or somewhere for a walk with your partner, I'd really recommend the Rickmansworth Aquadrome in Hertfordshire.
It's one of those places that's easy to walk around, yet it's packed full of things to do. In the summer, you can go water skiing and sailing on the water, and in the winter you can enjoy peaceful walks around the lakes. On a crisp clear day like we had, the views across the lakes are just stunning.
There's also an incredible vegetarian café right in the heart of the Aquadrome. I've been here a few times before and the food is amazing. Honestly, it's worth coming here just to eat at the café; it really is that good.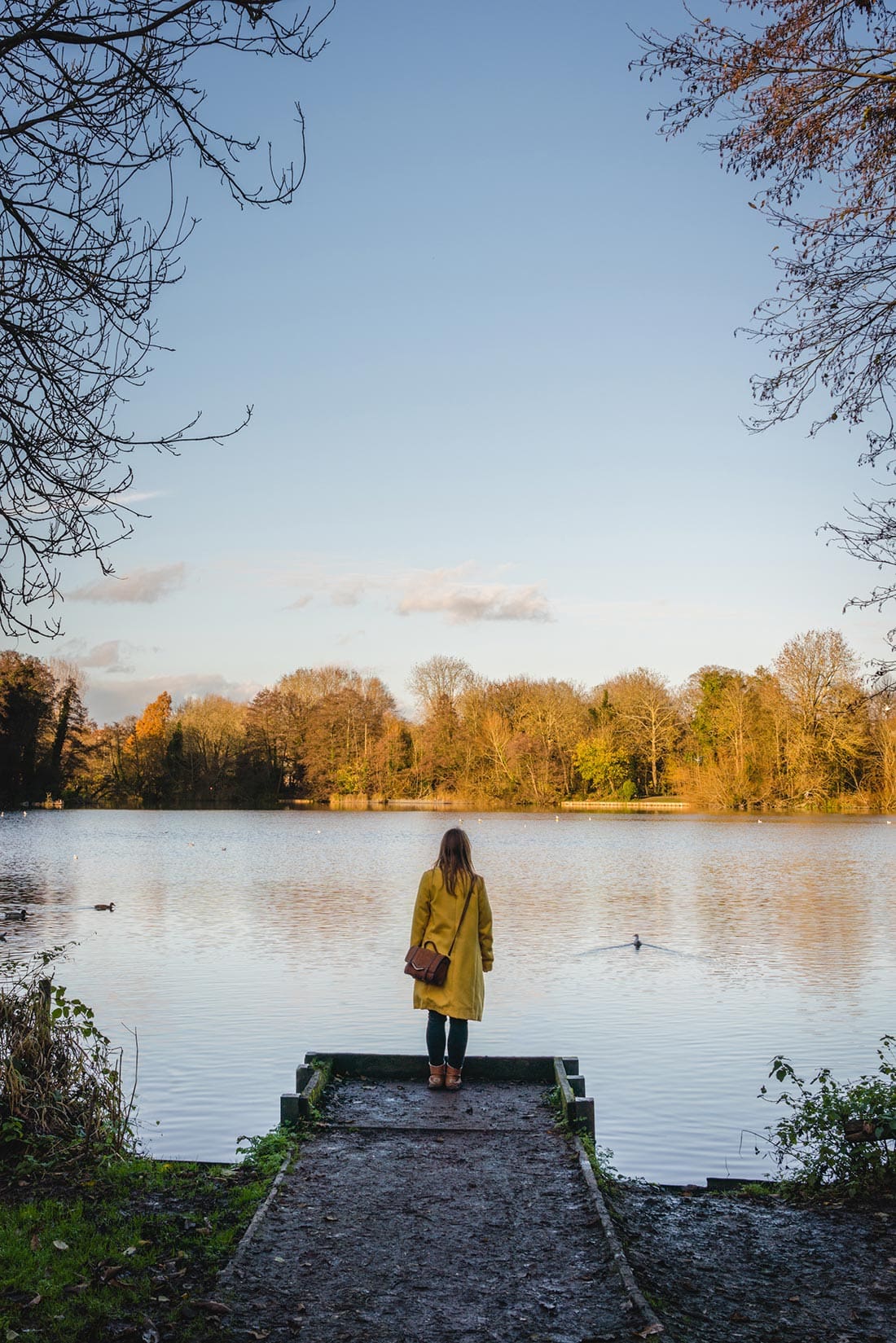 If you're looking for a fun day out in Hertfordshire in England, this is my guide to the Rickmansworth Aquadrome. This guide is packed full of information on where to park, where the best spots in the park are, and all the activities you can do here.
Hopefully you'll enjoy the Aquadrome as much as I do. It's a place the kids will absolutely love, especially on a bright sunny day. Oh, and it almost goes without saying, this is a very dog friendly place too, so bring along the mutt!
Also, if you're looking for something else to do in Rickmansworth, check out the Chess Valley walk. This is one of the best walks in Hertfordshire which is an amazing day out in the countryside.
Another walk we absolutely adore is the Ivinghoe Beacon walk in the Chiltern Hills. For me, this is what walking in England is all about!
Where is Rickmansworth Aquadrome?
Located south of Rickmansworth and a short walk from the town centre, the Aquadrome is very easy to get to.
Rickmansworth is on the Chiltern Line and the Metropolitan Line, so you can get here from London Marylebone in just 22 minutes.
Once you get to the train station, it's a short 10-minute walk before you're in the nature reserve itself. That means, if you're coming from London, you can go from the city into the green expanse of the parks in approximately 30 minutes. I think that's very good going! You definitely feel yourself destress here.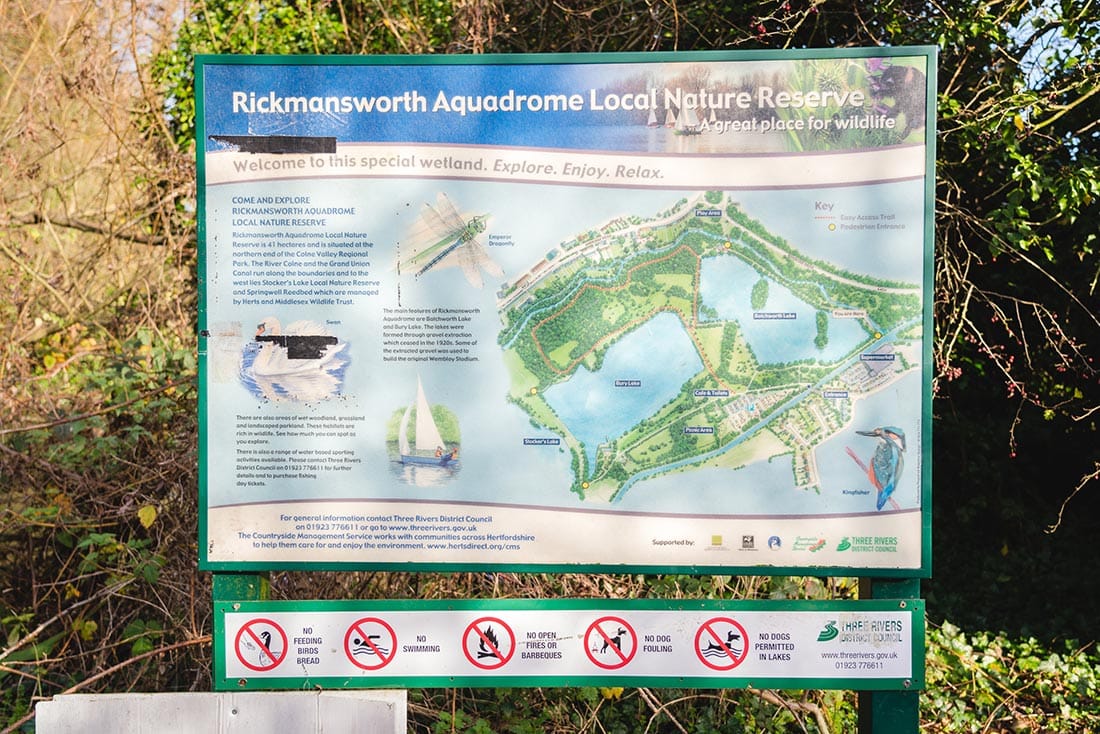 Alternatively, if you're driving, there is a very big Rickmansworth Aquadrome car park where you can leave your car. During summer, this is a paid for car park, but because of Covid the parking machines are currently out of service.
I would say the car park can get very busy during peak times. To avoid disappointment or queuing to get in, I'd recommend getting here in the morning before 11am or later in the afternoon.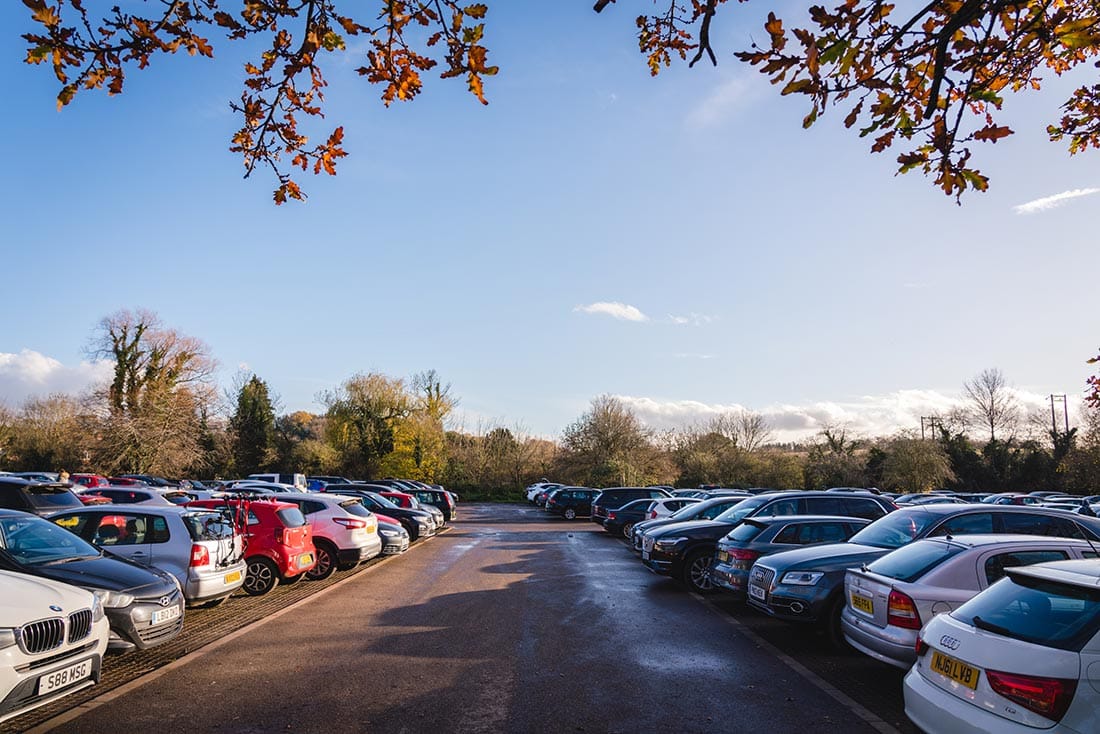 The full address for the Aquadrome is:
Frogmoor Lane,
Off Harefield Road,
Rickmansworth,
WD3 1NB
The Aquadrome is open from 8am till 9:30pm in summer, and 8am till 6pm during winter.
What is the Aquadrome?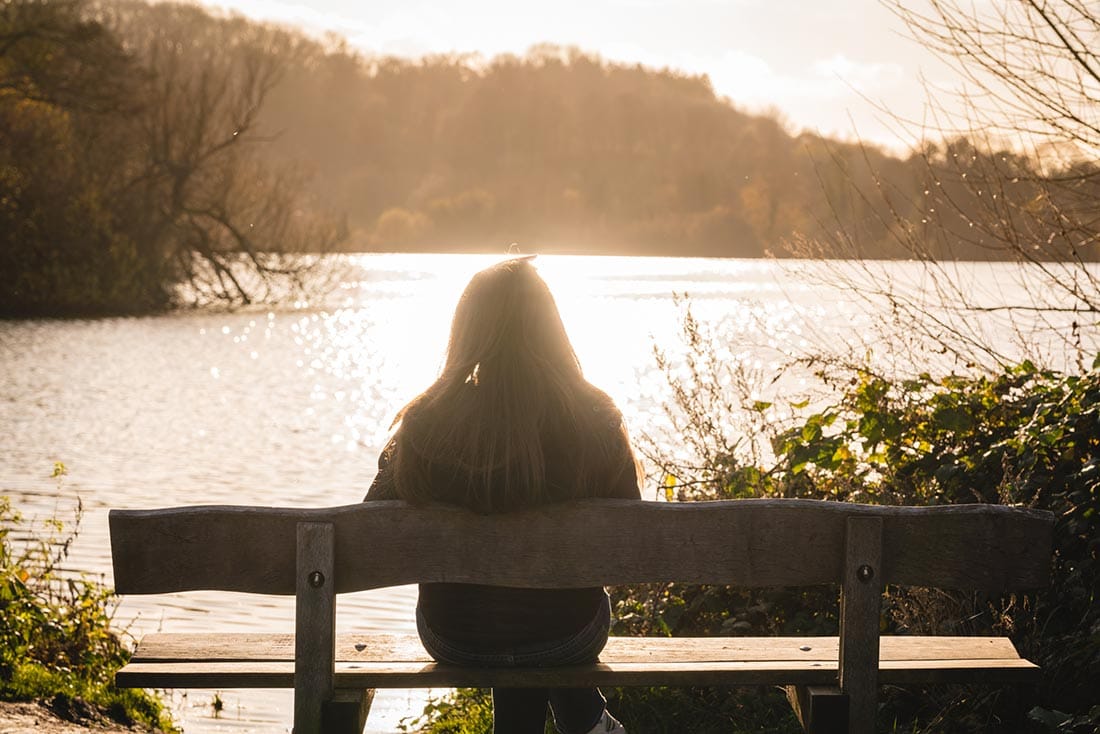 The Rickmansworth Aquadrome is 41 hectares (0.16 square miles) of public park and local nature reserve.
There are two large lakes here that you can walk around. One is used for water skiing, and the other is used for canoeing and sailing. You can also go fishing at both lakes too.
Interestingly, the two main lakes were created by the extraction of gravel for building the original Wembley Stadium. This is such a cool London fact that you'll be able to wow your family with. It's okay, you're welcome.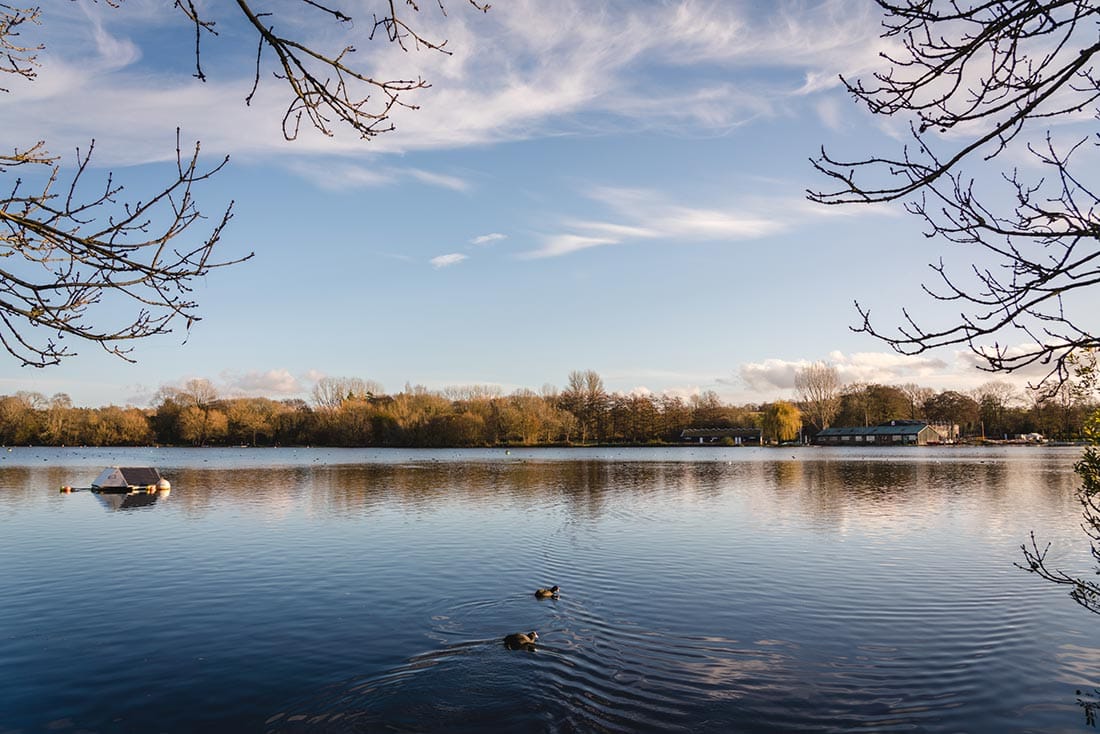 Because this is a nature reserve, there is a diverse range of wildlife all around the park. You'll be able to see swans, geese, ducks, kingfishers, and occasionally deer in the woods too.
The boundaries of the Aquadrome are the River Colne to the north, the Grand Union Canal to the south and east, and Stocker's Lake nature reserve to the west. Basically, if you want to wander around the waterways of Hertfordshire after visiting, you can!
Things to do at the Rickmansworth Aquadrome
Go on the Rickmansworth Lakes walk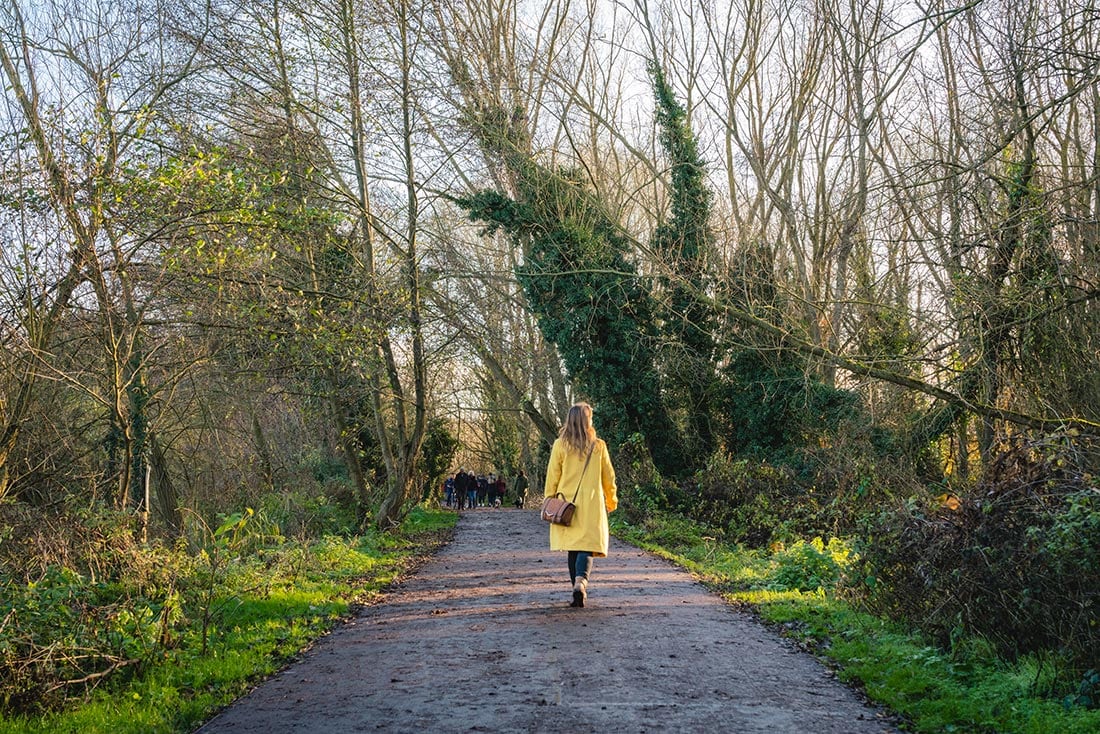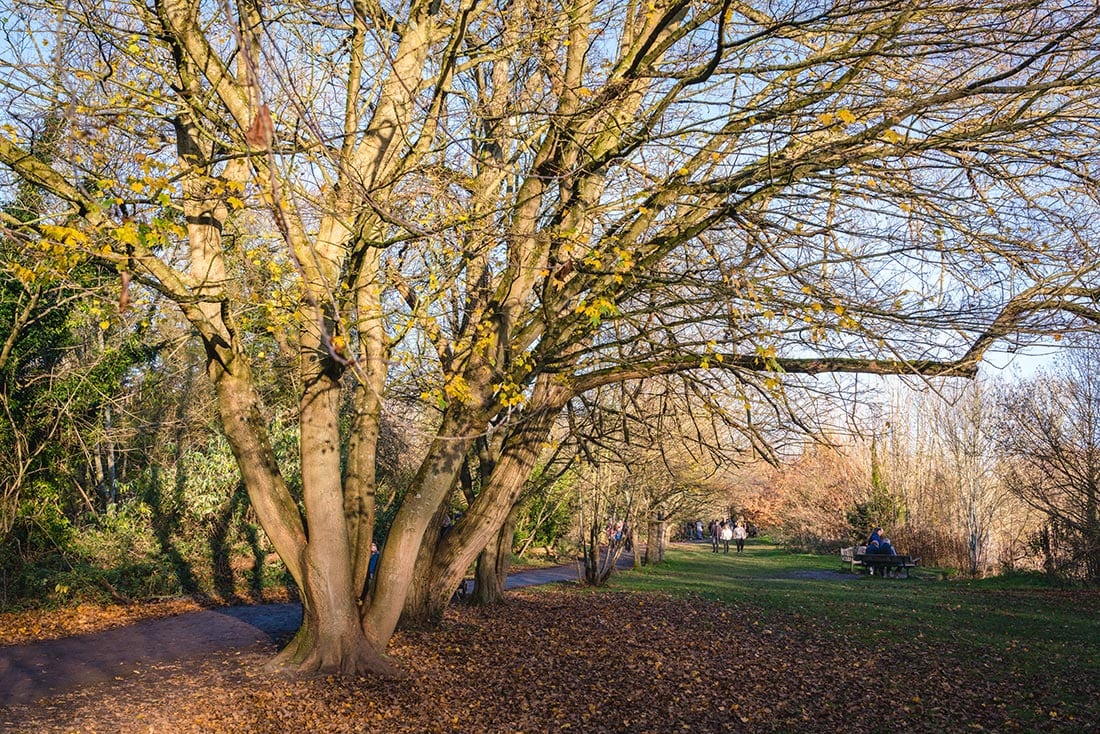 By far one of the most popular things to do in Rickmansworth is walking around the lakes. There are three lakes in total that you can walk around – two main ones and a smaller one. In total, the Rickmansworth Lakes walk is 3¾ miles which takes around a 1h:30m to complete.
There are plenty of benches to stop off at as gaze across the lakes, so make sure you take in the views too. This is what this place is all about after all.
The lakes are a hive of activity during the summer, but more on that below!
Eat at Café in the Park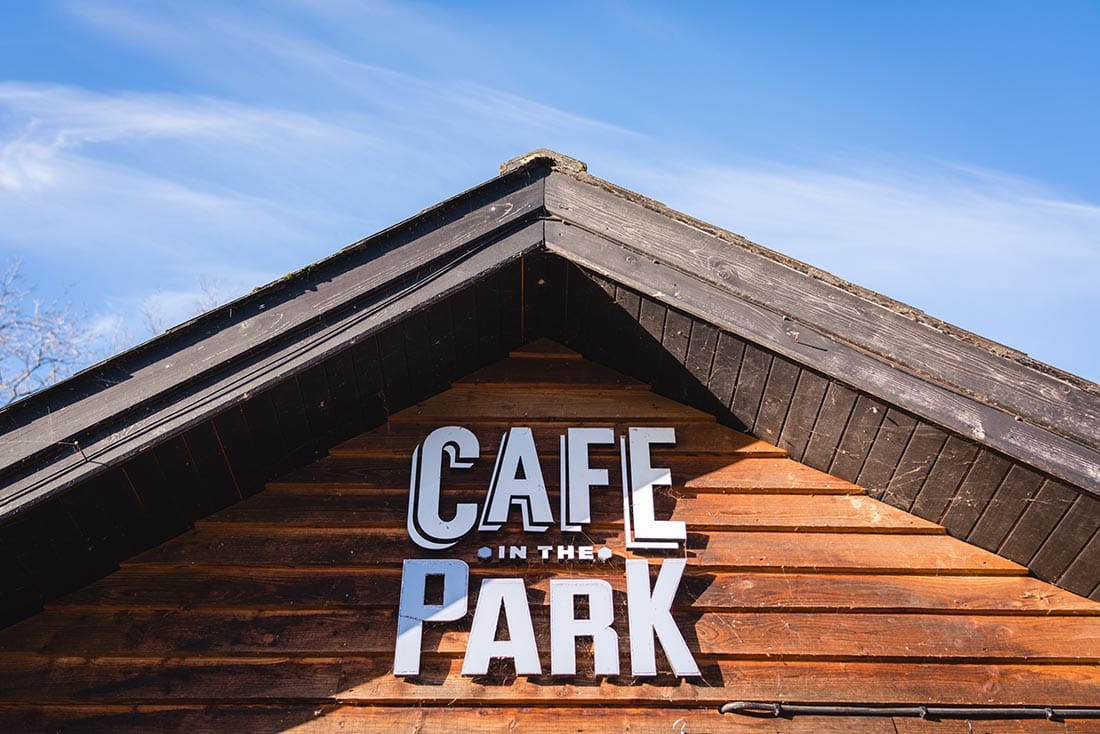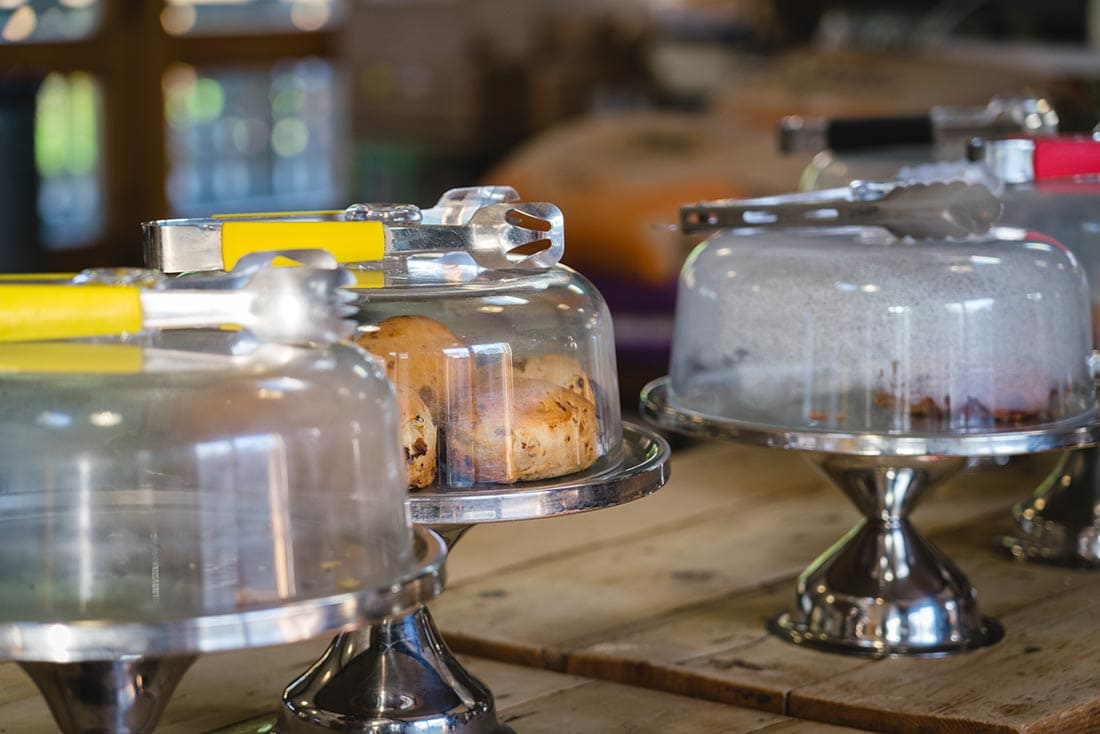 As I've already said, the food at Café in the Park is delicious. What I love about this place is all the food is health conscious and vegetarian. That doesn't mean it's dull and bland though, but it's actually packed full of flavour.
The morning brunch menu runs until 12pm and on it are things like a big veggie breakfast of halloumi, avocado, tomato and chili sauce. On the sandwich menu, you can find items like grilled halloumi, panko aubergine and a kimchi sourdough sandwich.
They also have things like miso and rice noodle broth pot which is perfect on a cold winter's day. There's also a wide variety of cakes and brownies on offer too. Basically, what I'm getting at, is there's something for everyone on the menu here.
Obviously you can bring your own food and have a picnic, but I think it's really worth visiting the café.
Go water skiing on the lakes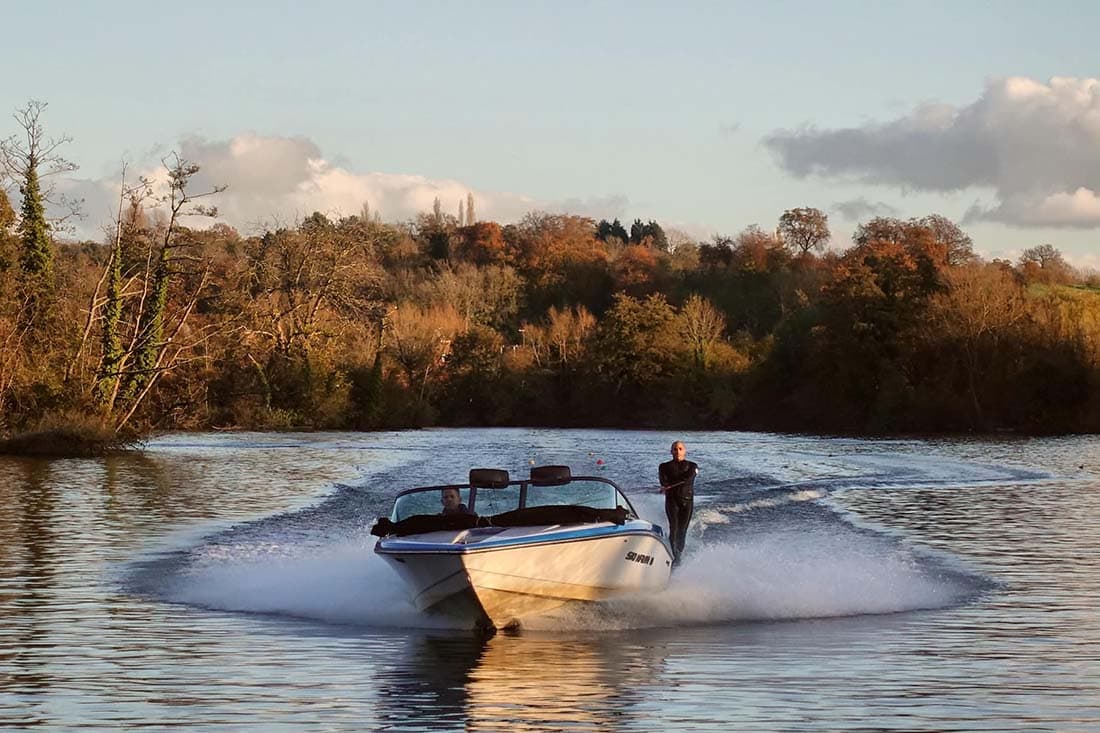 Even though you can do this activity all year round, it's really popular during the hotter summer months. It's run by the Rickmansworth Water Ski Club, a family orientated club where you can train or try water skiing for the first time.
Throughout the summer months, the club runs a series of training days designed for complete beginners. These sessions are open to all ages and are very popular with families. All visitors are welcome though, and you can participate on a 'pay as you play' basis.
Even if you're not water skiing, it's a really cool place to come and watch it. Some of the more advanced water skiers as so good!
Kayaking at Rickmansworth Aquadrome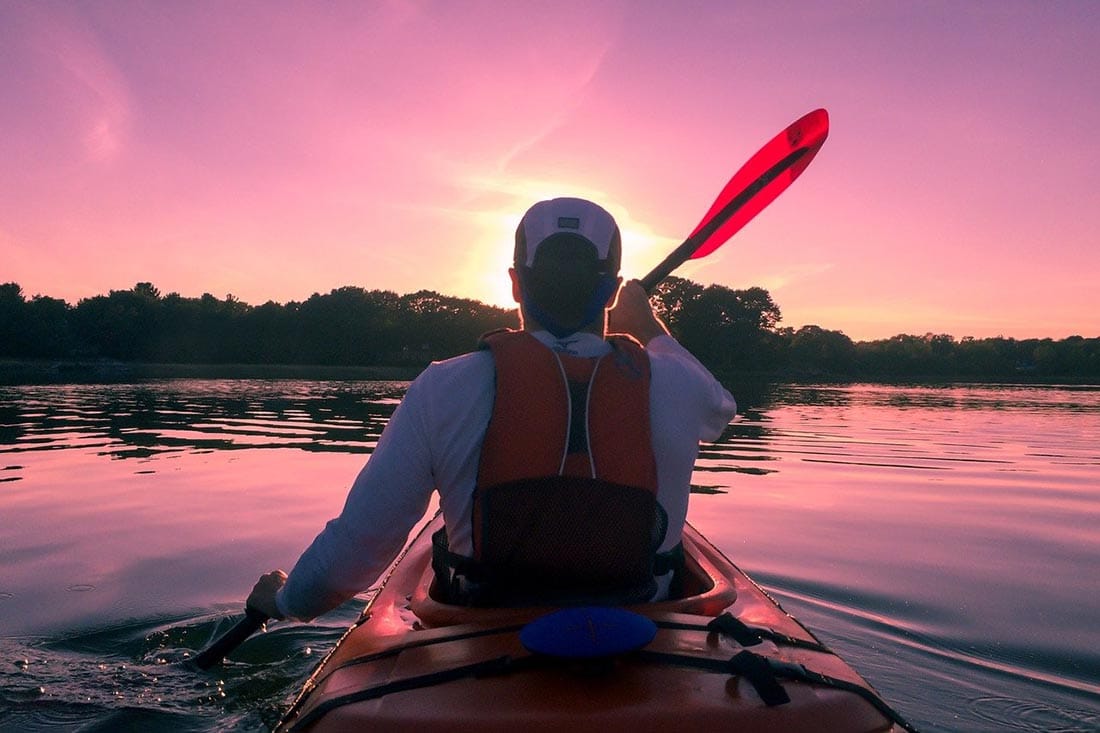 Another amazing adventure activity is kayaking and canoeing. Founded in 1973, the Nomad Kayak Club is based on Bury Lake.
Even though this is only for members (where you get access to equipment, etc), the kayak club does often run introductory sessions too where you can try kayaking for the first time or learn a few news skills. These are always really good fun, and it's a great place to do it in.
The club is very inclusive and open to everyone young and old, so if you fancy picking up a new hobby then check it out. Again, this is one of the top things to do in Rickmansworth.
Take photos of the swans (but don't feed them!)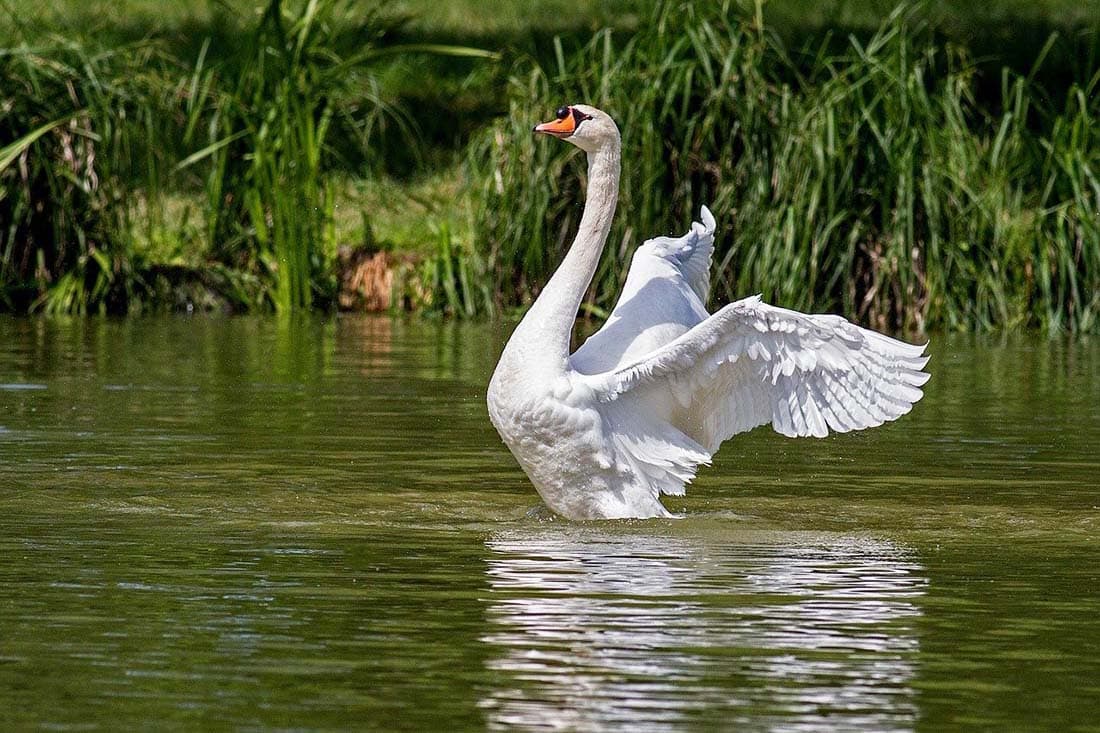 One of the things I love about the Aquadrome are all the swans, geese and ducks dotted around the lakes. As a keen photographer, swans are always great to take photos of. They always look so graceful, and as they move so slowly, they're very easy to capture.
You'll see a number of signs saying don't feed the birds. Please follow these. Often, birds such as ducks and swans don't get the right nutrients from bread which leads to deformities, so it's very important not to feed them.
Play in the playpark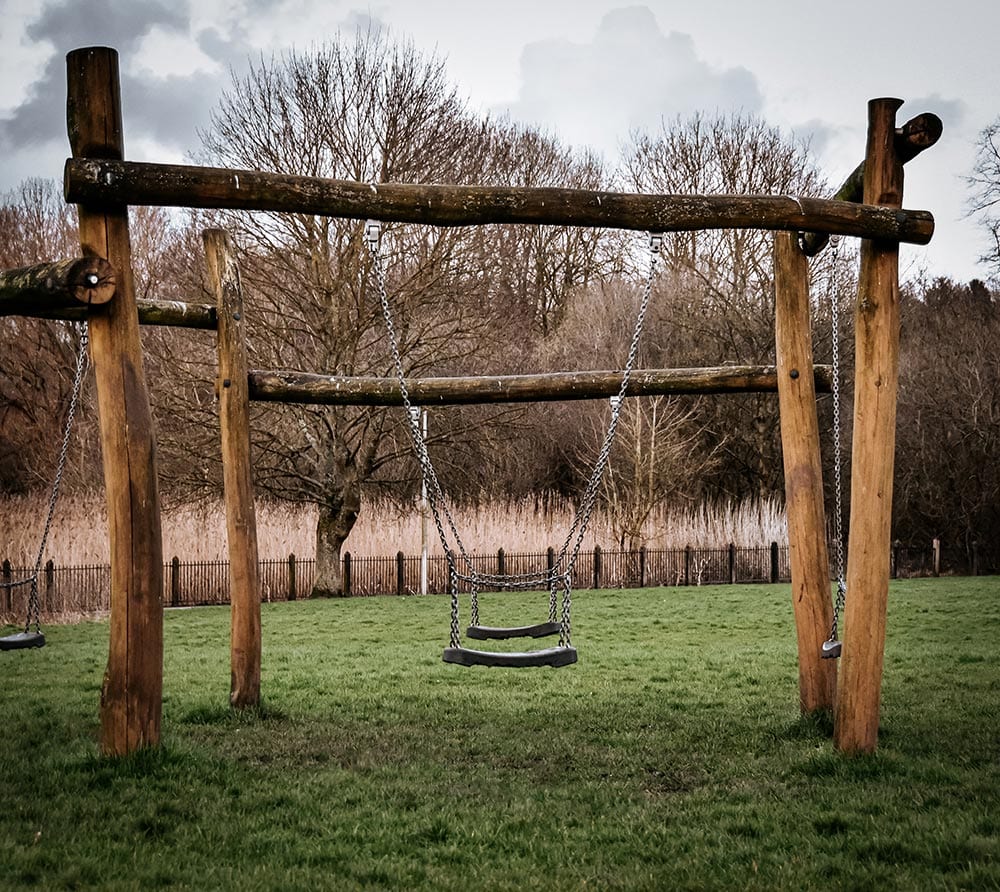 If you've brought the little ones, there's a great playpark in the Aquadrome. There are climbing frames, a roundabout, a trampoline, plenty of swings as well as outdoor gym equipment. The climbing frames are great though and will keep your kids entertained for a good hour or so.
This playpark is very big, so make sure you keep an eye on your kids at all times. I've been with my nieces before and I was on half the equipment myself it was so fun!
Walk along the canals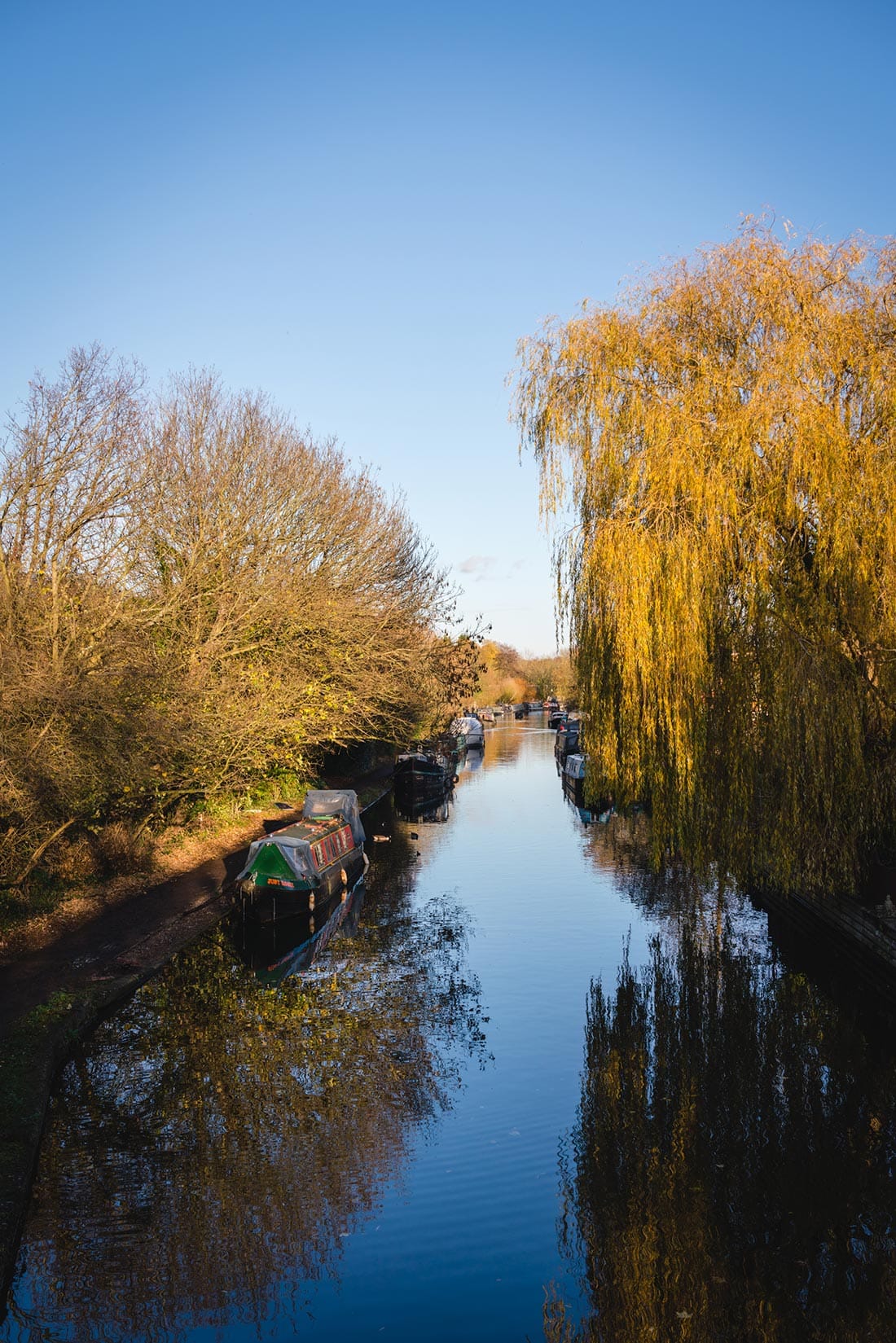 Once you've finished at the Aquadrome, I'd recommend going for a little walk along the canals. It's always really peaceful walking along the canals, and it's nice seeing all the different houseboats too.
One of the closest pubs is The White Bear which is a really lovely spot for a pint. They're based on the Grand Union Canal and have an extensive car park too which is handy.
---
I feel like there are so many thing to do at the Rickmansworth Aquadrome, and it's definitely a place you can visit all year round. If you have any questions at all, post them in the comments below and I'll get back to you!
Like this blog post? Then Pin it for the future!