Penn Wood in Buckinghamshire is a beautiful area of ancient woodland. Find out what makes it so special, how to get there and what there is to see once you're there.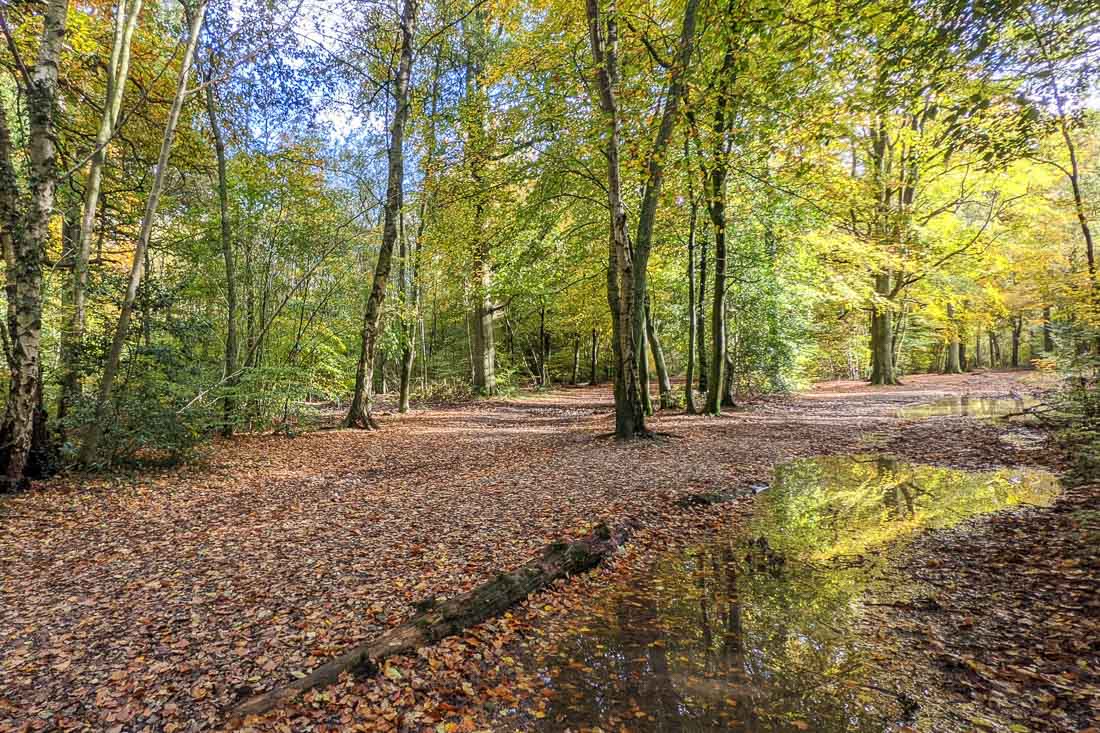 I'm often in awe of how beautiful and varied the Buckinghamshire countryside is… which is funny really as it's my home county! As a kid I loved running across fields, exploring woodland and spotting wildlife. Yet, it's only as an adult that I've really appreciated how much is on the doorstep.
Over the summer we went on the Chess Valley walk through Hertfordshire and Buckinghamshire. It reignited my love of the Chiltern countryside. We're spending more time around here at the moment, so it's been exciting to look at a map and get to know some more of my home county in detail.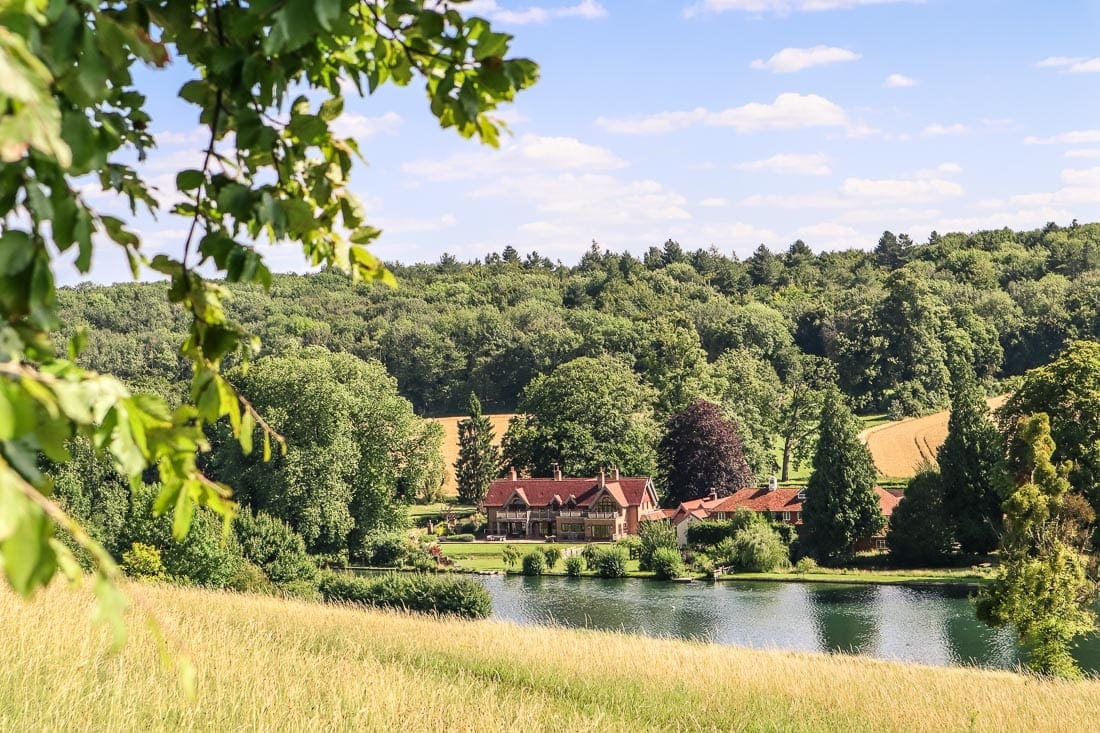 Last weekend we visited Penn Wood in Buckinghamshire as part of the Amersham circular walk. It's a real treasure trove of ancient woodland, wildlife and scenery. Making it extra special? The fact we were visiting in autumn just as the trees were changing colour!
If you're looking for a beautiful area to explore in Buckinghamshire, here's the lowdown on visiting Penn Wood.
---
A Detailed Guide To Visiting Penn Wood, Buckinghamshire
What is Penn Wood?
Penn Wood is a large area of ancient woodland, located in the Chilterns Area of Outstanding Natural Beauty. It was once part of a very large common called Wycombe Heath and apparently a herd of cows still roam around part of the site today as wood pasture, just as they would have in the past.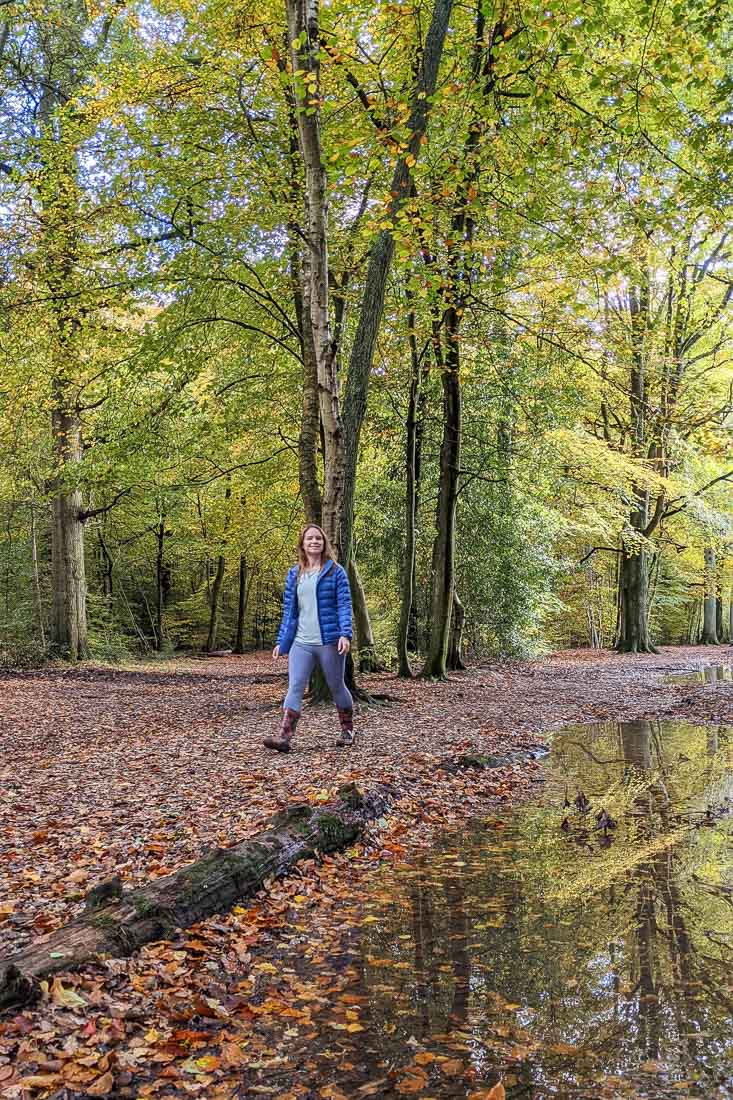 Some of the beech trees in Penn Wood are over 200 years old, but there are plenty more species of tree to see, including different types of conifers, oak, birch, cherry and rowan. The woods are vast too, covering 176.3 hectares (435 acres), making it one of the largest ancient woodlands in Buckinghamshire.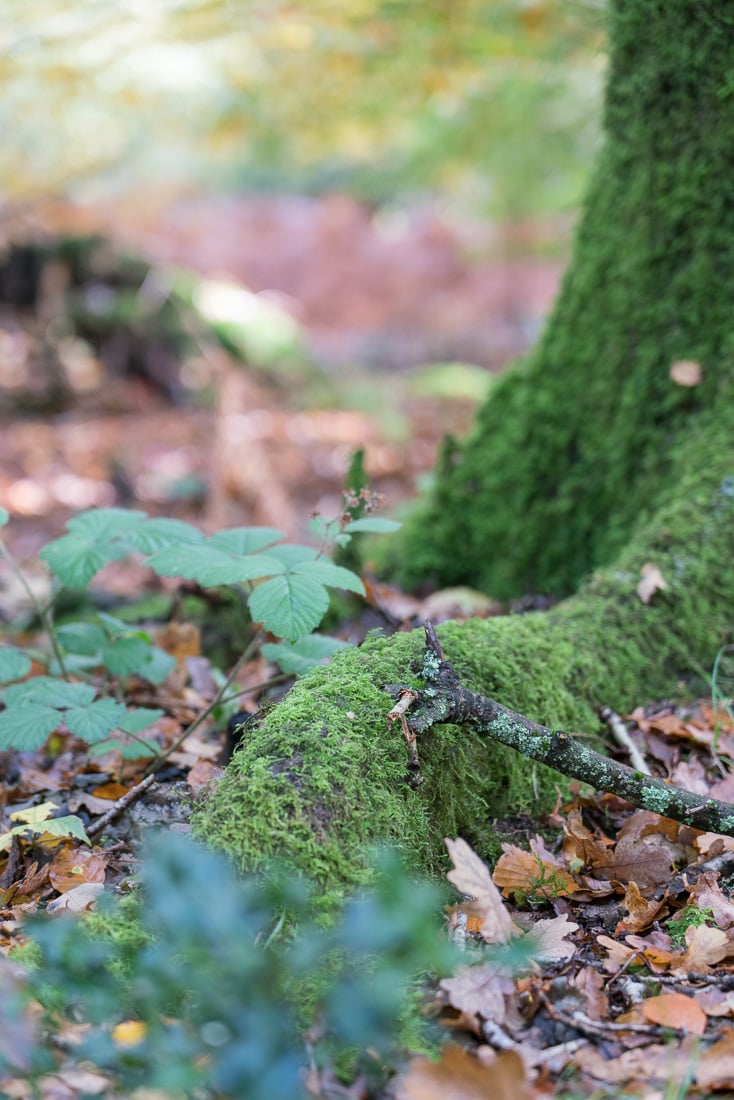 What is the history of Penn Wood?
While many of the trees date back a few hundred years, there's more history to this woodland than you might expect! The name 'Penn Wood' comes from the Old English term for enclosure or pen, and refers back to Anglo-Saxon times when it was used as a deer enclosure.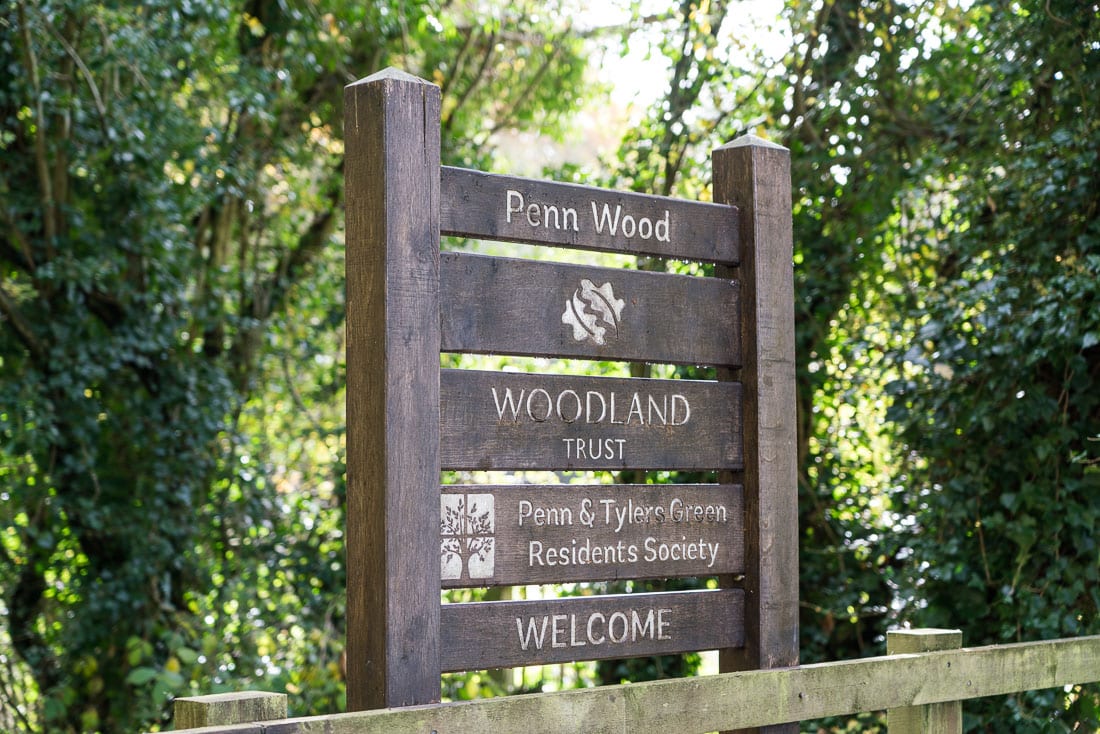 Local historian Miles Green discovered that the area has been woodland since Doomsday (1086).
Buckinghamshire has a long heritage in furniture production, with the nearby town of High Wycombe being one of the hubs in Britain for chair production in the 18th century. At this point beech trees were planted all over the county, including in Penn Wood. It's a protected area, and was acquired by the Woodland Trust in 1999.
Why visit Penn Woods?
Penn Wood is a gorgeous place to escape to and immerse yourself in nature. There are plenty of opportunities to see wildlife, including owls, butterflies, rabbits and deer. This is also an area renowned for red kites.
My favourite times to visit are in April and May when the woodland floor is transformed into a carpet of bluebells, and in autumn when you can see an array of beautiful mushrooms.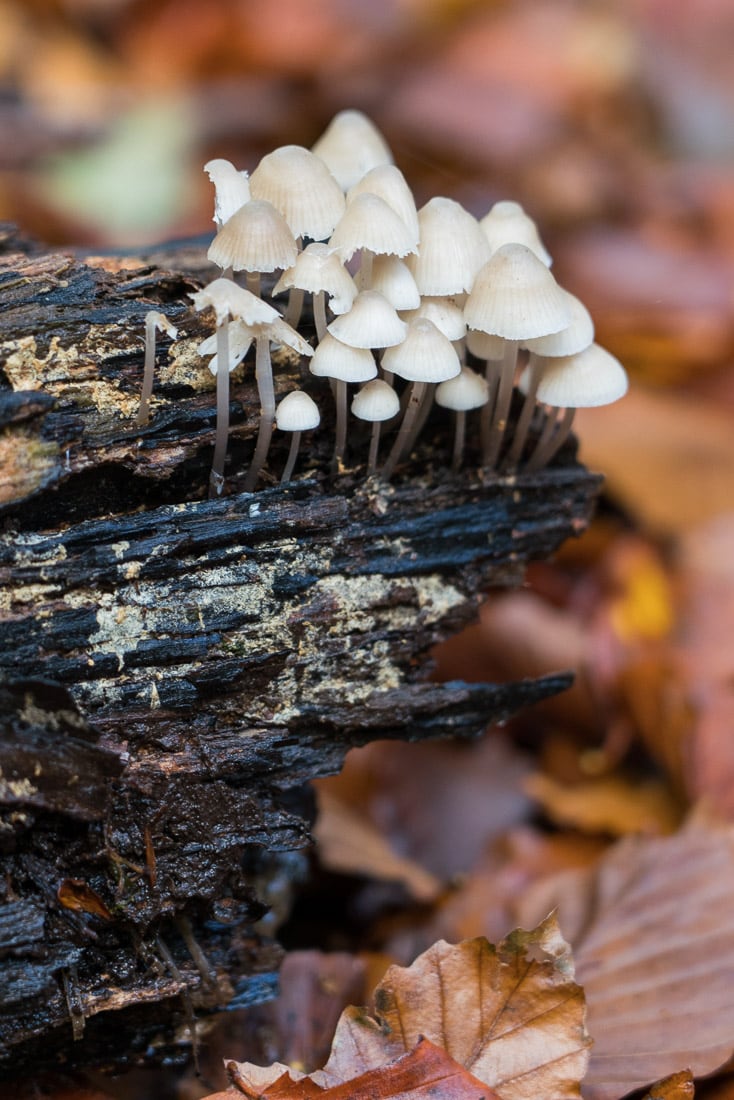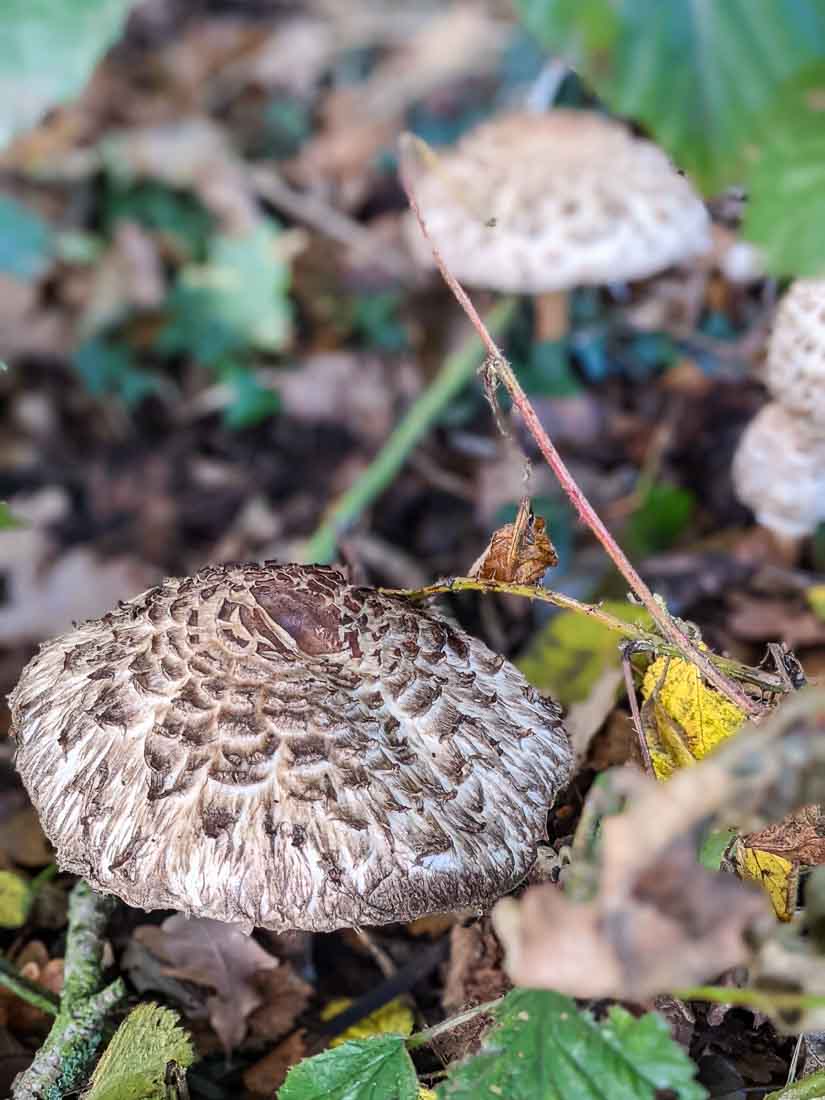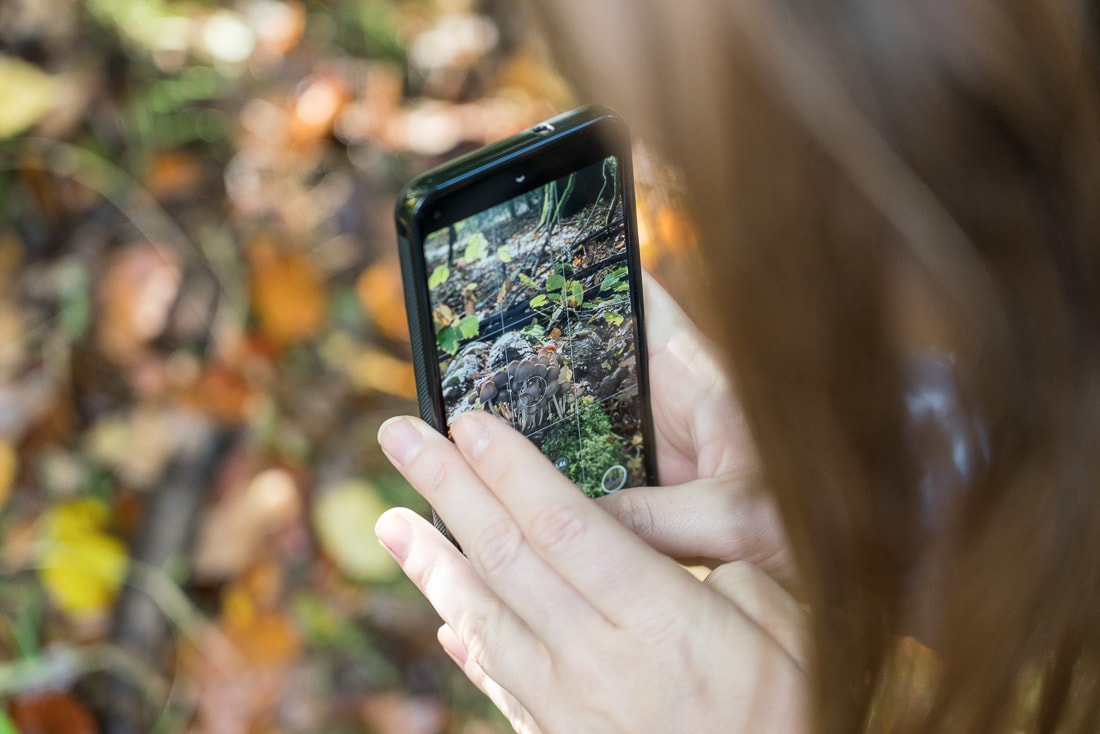 What is there to do in Penn Wood?
The best thing to do in Penn Wood is go for a walk. It's a beautiful area to explore on foot, and whenever I've visited I've discovered new things. There are several large well-maintained trails to follow. Kids will love running around, looking at bugs, choosing their favourite sticks and stomping in muddy puddles!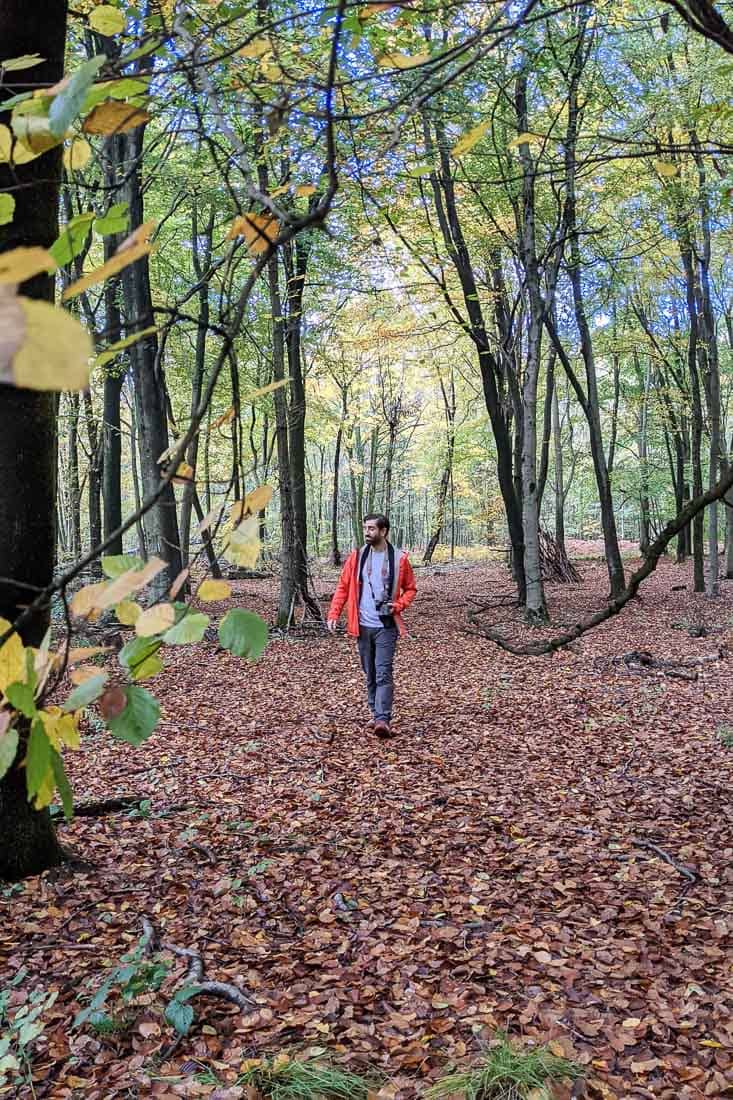 Penn Wood is a great place for cycling too. On my last visit I spotted several cyclists enjoying the trails, including a whole family out getting some exercise on two wheels.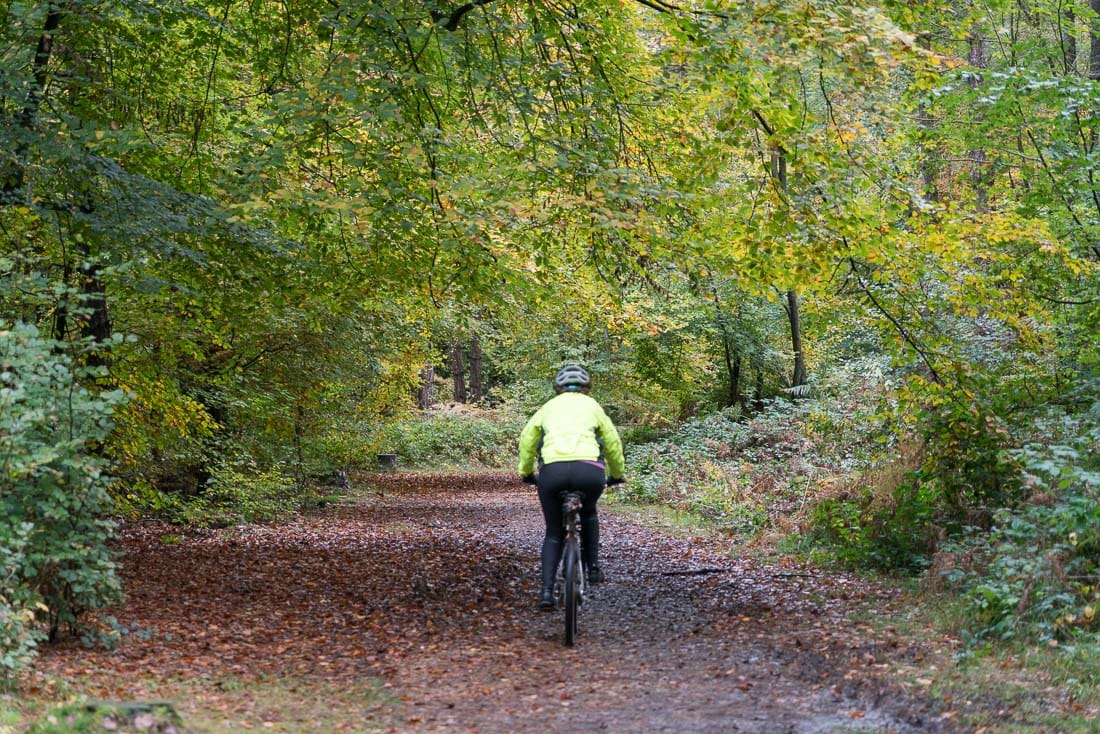 There are a few notable spots to look out for too:
Penn Wood Pond – There's a large pond in the wood which attracts lots of nature. Spot tadpoles, frogs, dragonflies and more around this area.
Dens – Either side of the main trail leading from Penn Street you'll spot dens made of sticks. Kids love running in and out of them! If you're feeling energetic, you could even collect some sticks to make your own.
Acorn Poetry Chair – This is a lovely addition to the Penn Wood. Select a poem and wind up the mechanism on the back of the carved acorn chair, before taking a seat inside. There's a speaker within the chair which plays the poem.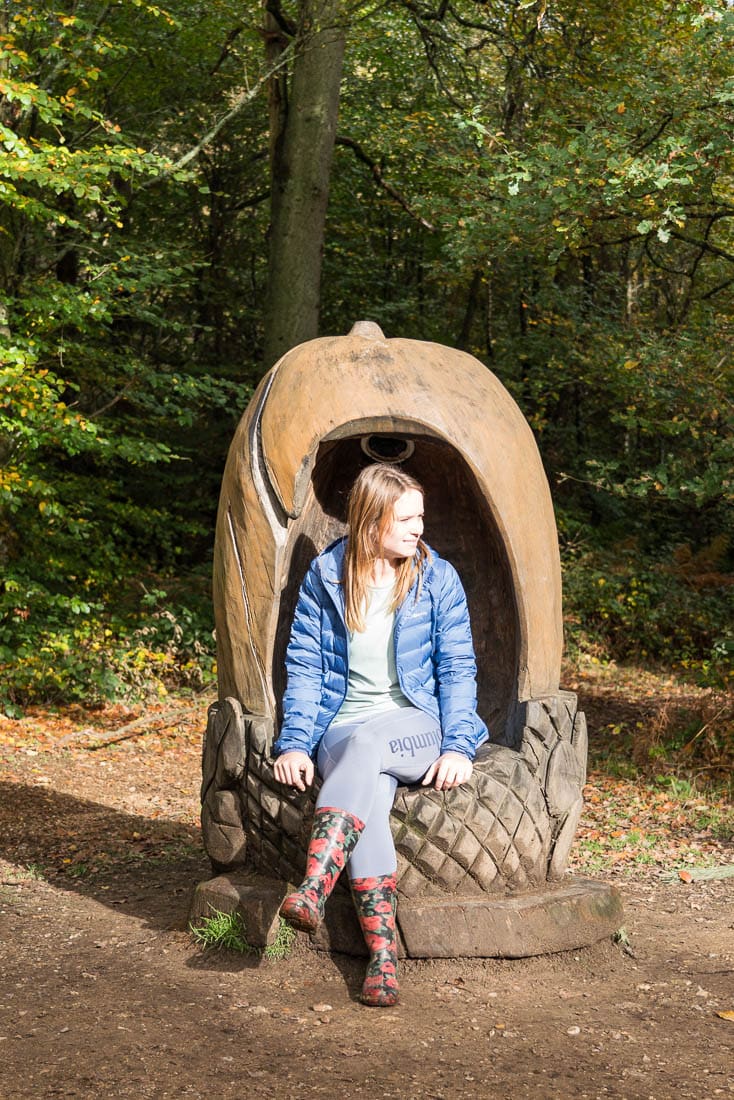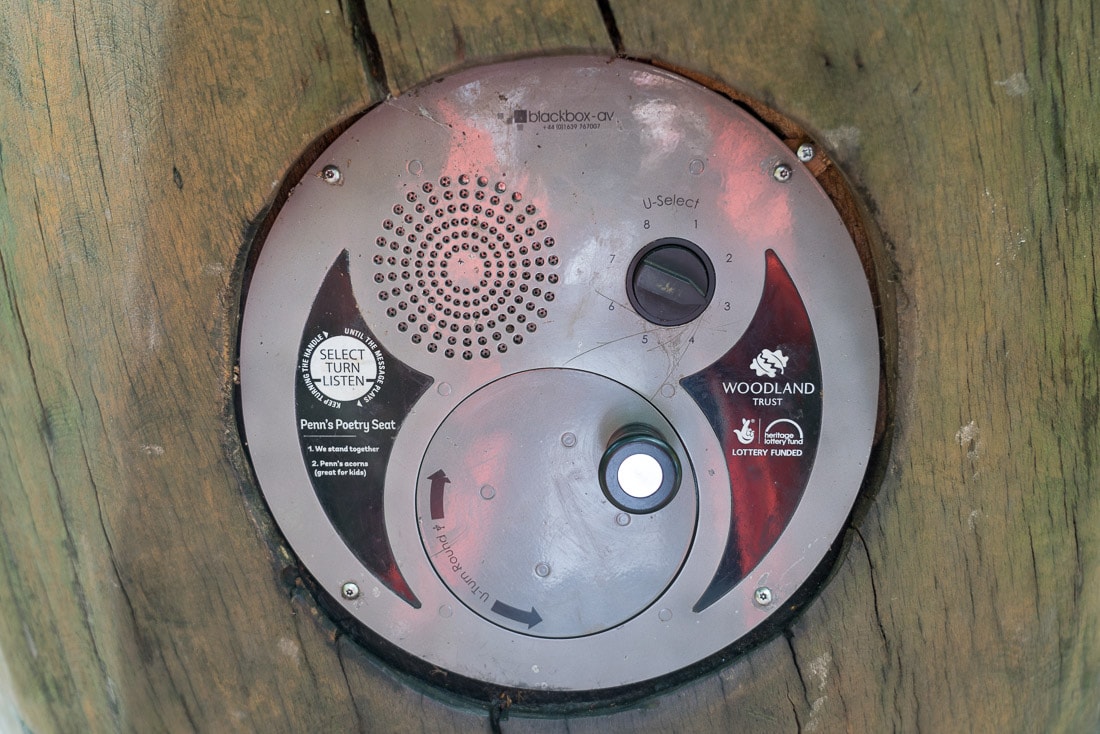 Carved wooden sculptures – I'm not 100% sure if there's a full trail through the woodland, but we spotted this intricately carved sculpture too. I'll have to return and see if I can spot some more.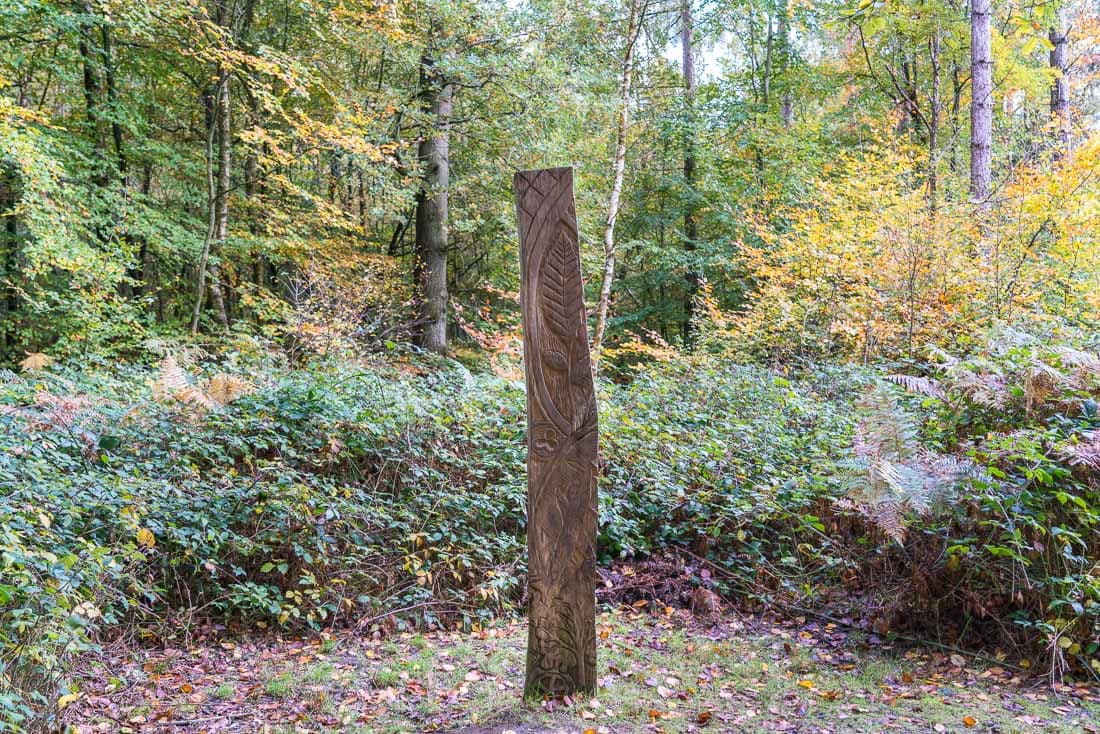 Where is Penn Wood?
Penn Wood is located in the village of Penn Street. It covers a huge area between the main street in Penn Street and the A404 (which runs between Amersham and High Wycombe). If you're looking for the Penn Wood postcode for your Satnav, type in HP7 0PX.
Also, if you want to look at a map of Penn Wood, you could download the next image of the main sign at the entrance.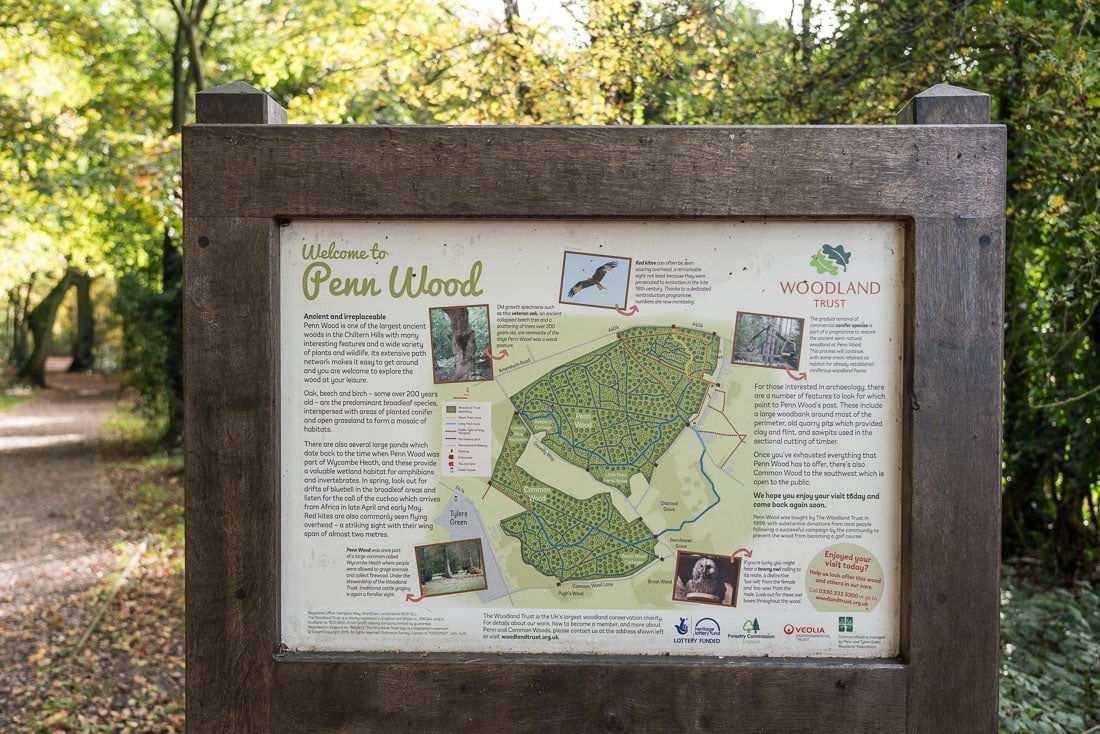 How do you get to Penn Wood and where to park?
There's plenty of parking at Penn Wood, so it's really easy if you're travelling by car. When I've visited in the past, we've always parked on the main road in Penn Street. There is usually plenty of space to park there. If it's busy though, you can also use the car park next to Holy Trinity Church.
If you want to enter the woodland on the other side, there's also a small car park (fitting around 6 cars) just off the A404. If you're visiting the woodland via public transport, there's a bus stop on the A404, right by the turning to Mop End.
The closest train stations are Beaconsfield or Amersham (3-4 miles away). From both of those, you could hop in a taxi.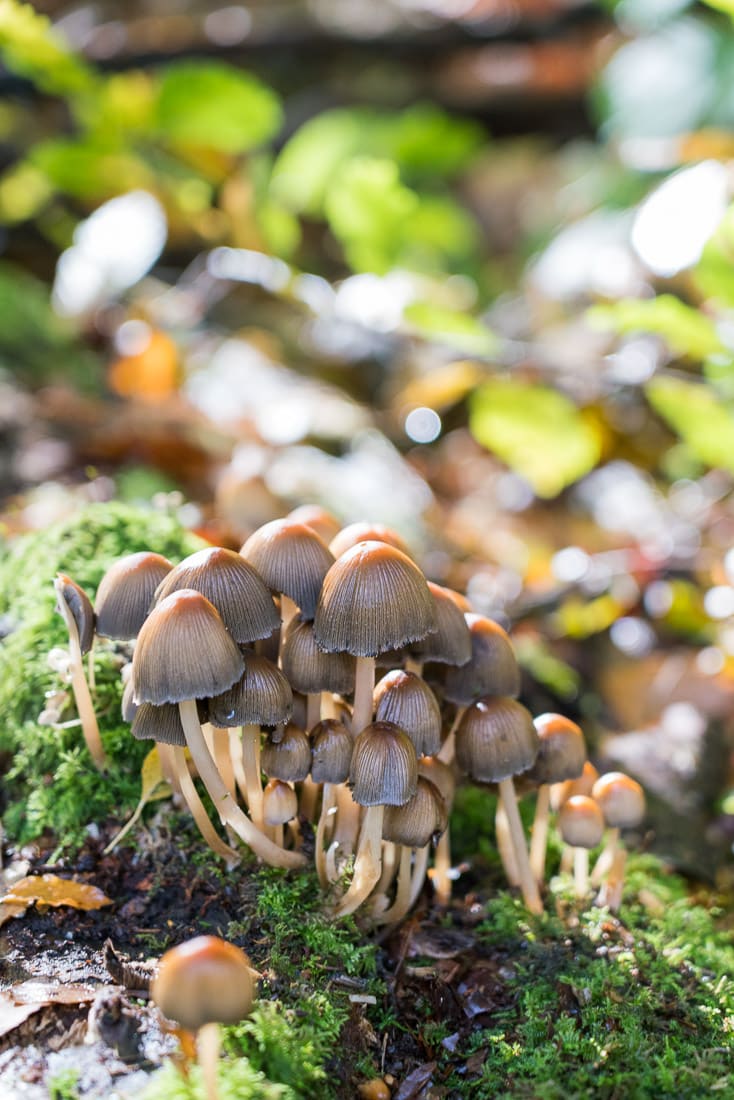 Where to eat near Penn Wood
There are two lovely country pubs near Penn Wood, perfect for a refreshing drink or a nice lunch before or after your woodland adventure. Both have large outdoor areas for days when the sun is shining. They also have that quintessential village pub feel, with cosy interiors and pretty views outside.
This 18th century pub is very pretty and has a large outside terrace as you enter. I'd say this is the more refined of the two pubs. It has a smaller menu, but the overall quality is perhaps a little higher (as are the prices!)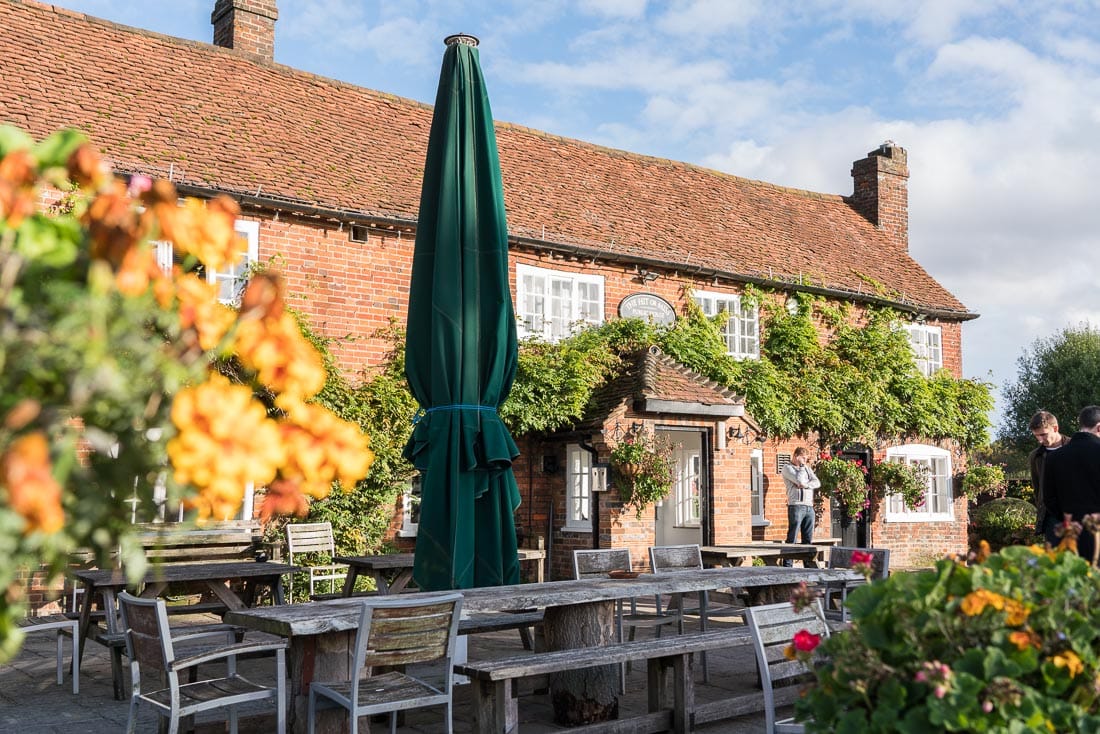 Last time I visited was on a Sunday and I had an excellent Sunday roast with all the trimmings. I opted for the roast lamb, which was really flavoursome, plus the gravy was rich and divine. I had to stop Macca from drinking it!
On weekdays, there's a varied menu featuring everything from sandwiches and jacket potatoes, to burgers, fish and steak. There is also a simple menu for kids, guaranteed to keep the little ones happy!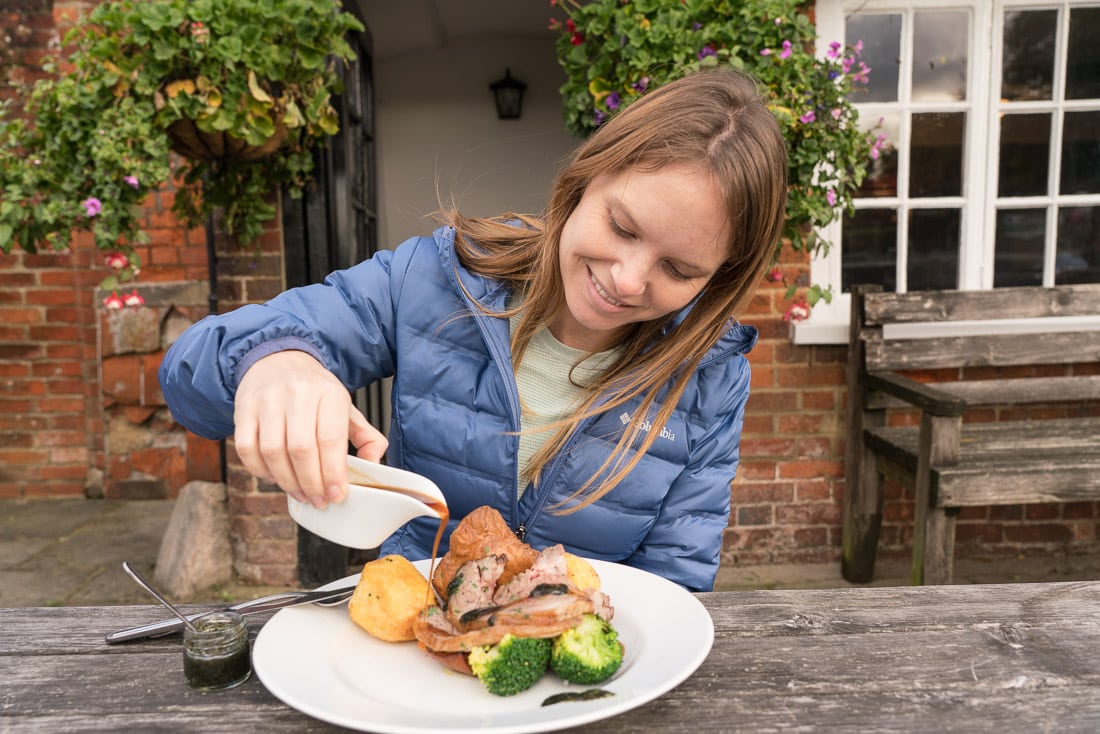 This pub has a much larger menu than The Hit Or Miss, and includes a lot of snack options such as nachos, mac and cheese bites and onion rings. If you're looking for all the standard pub classics like fish and chips, burgers loaded with toppings or a hearty pie, this is the place to go.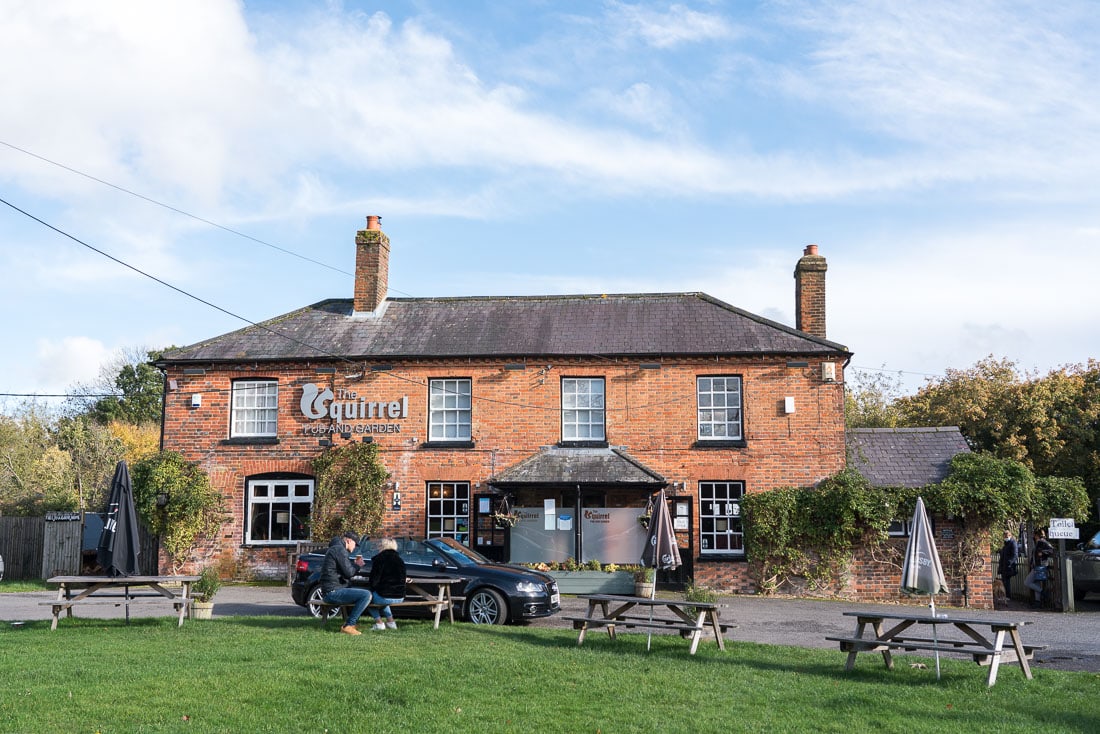 Kids will love it here as there's a play area in the back garden too.
Useful Information For Visiting Penn Wood
Penn Wood is somewhere you can visit for a short walk or spend an entire day exploring. It's worth keeping an eye on the time as once the sun disappears, it gets dark very quickly inside the woodland.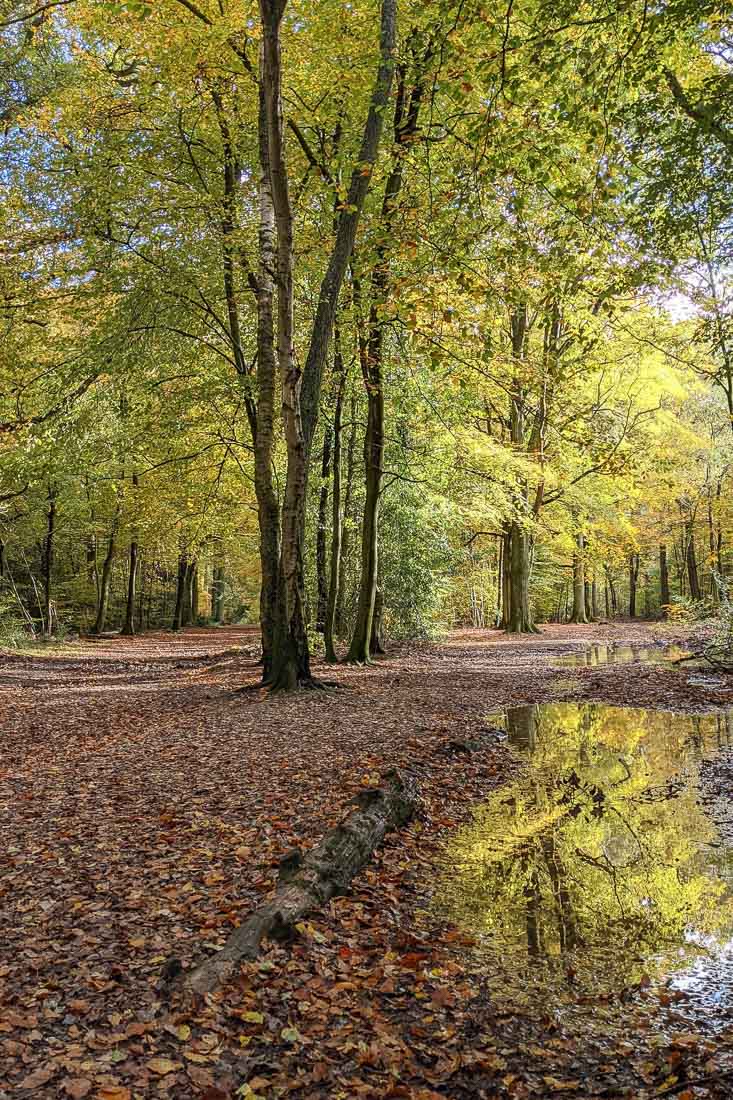 I'd recommend generally staying near the main trails so you can find your way around easily too. It's tempting to veer off and explore, but you don't want to risk getting lost! After a while, the trees all start looking the same and it's easy to get disorientated.
If you do get lost, I recommend listening for the traffic, as that should take you towards one of the main trails that runs parallel to the A404.
Another thing to note is that there's very little phone reception inside Penn Wood. Be sure to tell people where you're going or visit in a group.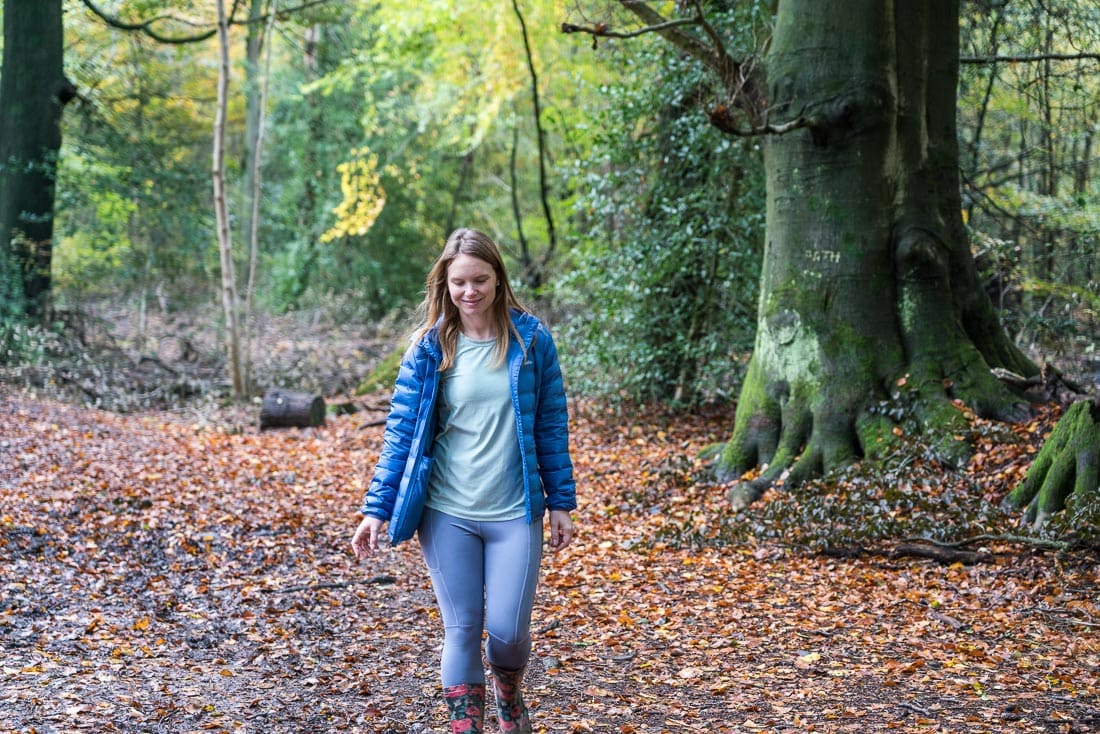 As with any countryside adventure, the weather will play a big part in your day. To be honest, the trees provide quite a lot of cover, so even when it's raining heavily, you'll stay drier than if you're out in the open air! However, when there has been a lot of wet weather, you can expect big puddles and muddy trails.
I'd recommend wearing wellies or walking boots, and making sure kids are wearing items that you don't mind getting muddy.
---
I hope you've enjoyed reading this guide to visiting Penn Wood in Buckinghamshire. If you're spending time in The Chilterns, be sure to check out our guides to the Amersham circular walk (which passes through Penn Wood) as well as the stunning Chess Valley Walk.
Enjoyed this post? Pin it for later…