With the world's longest pleasure pier, a vibrant seafront, and plenty of beautiful beaches, there are plenty of fun things to do in Southend-on-Sea, whatever your taste!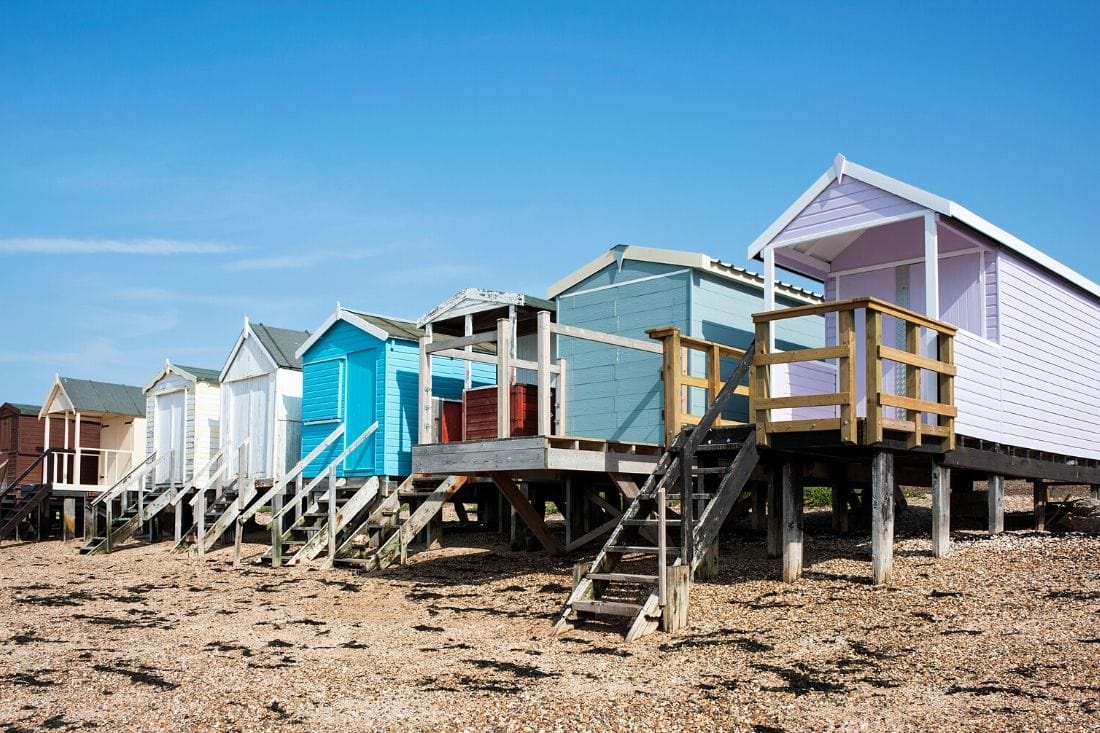 Southend on Sea is one of England's iconic seaside resort towns, and has been welcoming holiday makers since the 18th century! In Victorian times, it was a popular retreat for upmarket city types, to escape to and get away from it all. With traditional seaside entertainment along the promenade and pier, it's easy to see why it was popular. However, by the late 20th century, Southend seemed to have fallen on hard times and had lost a little of that seaside magic.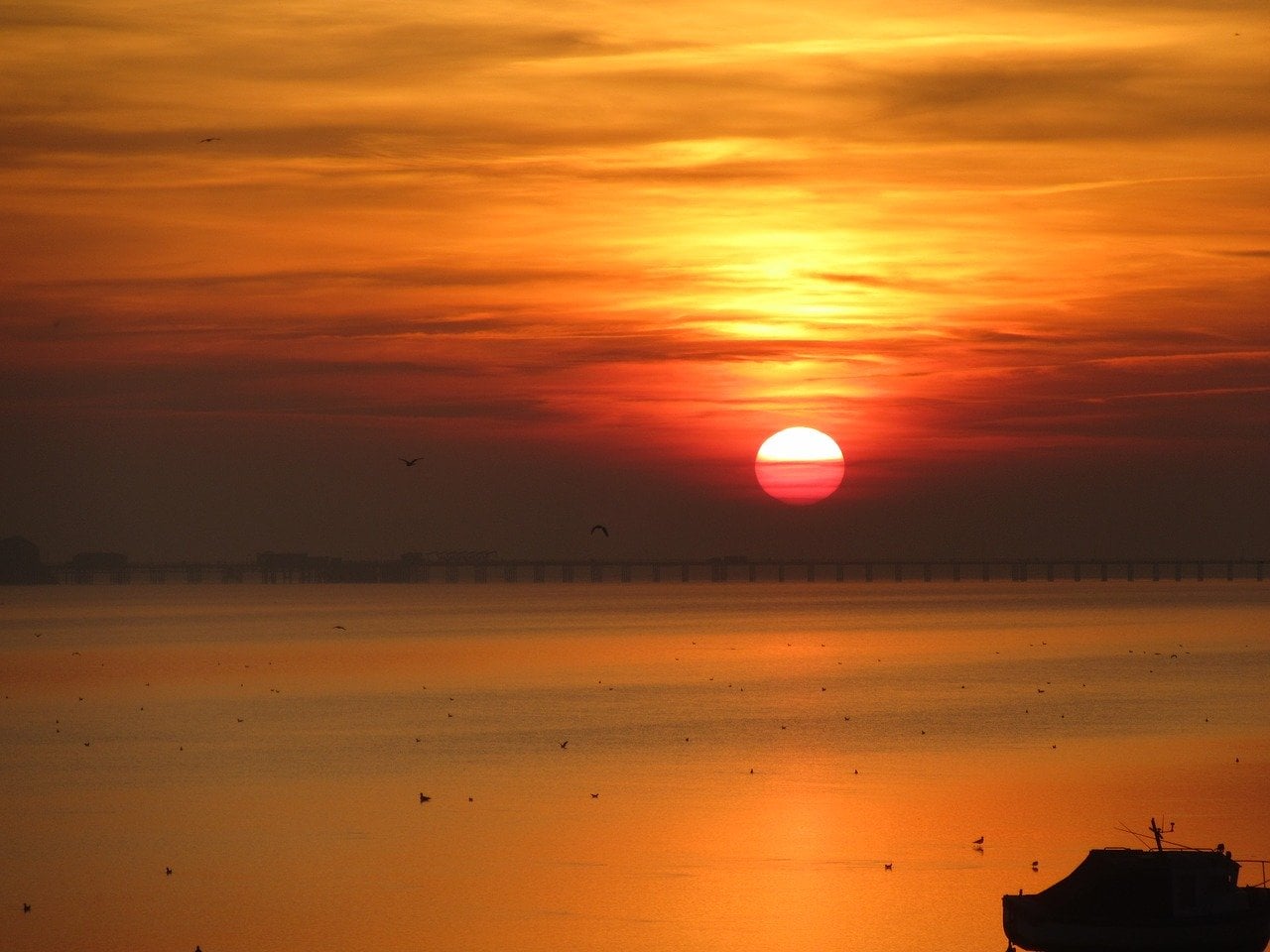 Things are starting to change though! In recent years Southend has experienced a mini renaissance. It's now a bustling seaside town with some excellent restaurants and a thriving local arts scene.
Combined with the fact that younger people trying to get on the property ladder are leaving London in search of affordable housing, the town has had a new lease of life. You'll find loads of cool things to do in Southend, and plenty of local attractions that will keep you coming back for more. There's never been a better time to visit this colourful seaside town.
If you're looking for inspiration for what to do in Southend, look no further! It's time to reveal the best activities to make your visit a memorable one!
Getting to Southend
Southend-on-Sea perches on the edge of the vast Thames estuary in the south east of England. The town's proximity to London makes it one of the most popular seaside day trips.
There are plenty of trains from London to Southend, and the journey takes just under an hour.
Southend is also serviced by its own small airport, which provides links to other cities in the UK and several European destinations too.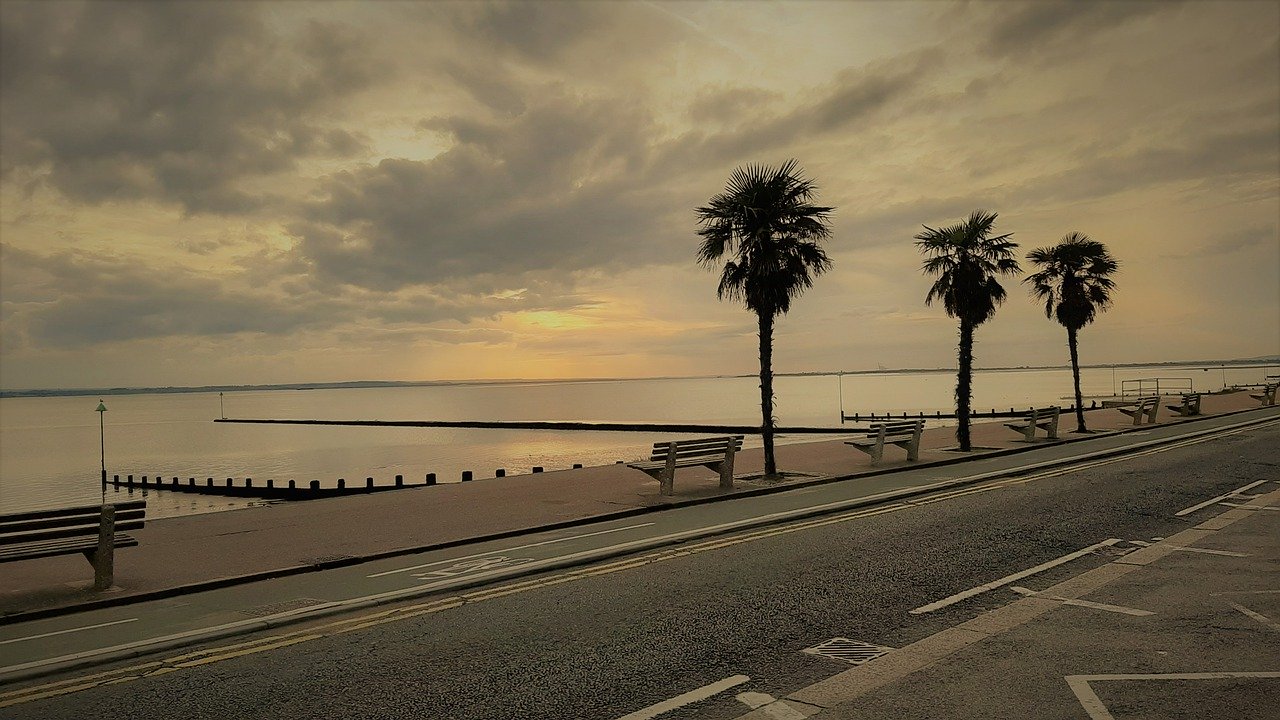 Things to Do In Southend
Visit Adventure Island
Calling all thrill seekers!! Adventure Island is Southend-on-Sea's iconic theme park, complete with over 40 rides and attractions. You'll find a traditional Victorian helter-skelter, hair-raising rollercoasters, and everything in between.
It's also located at the end of the iconic Southend pier, the longest pleasure pier in the world. This fabulous attraction stretches 2km into the estuary, with fabulous views over the water and coast.
Don't worry – there's a train to take you back to dry land if you can't face the long walk.
Embed from Getty Images
Enjoy Southend-on-Sea's beaches
What to do in Southend when the sun is shining? Head for the sand!
If there's one must-do activity while you're visiting Southend, it's spending a lazy afternoon at the beach. It's renowned for the wide, golden sands of Chalkwell Beach, where you can sample the local cockles, get out your bucket and spade, and enjoy the water too.
If you fancy heading somewhere a little further afield, try Shoebury East Beach or Thorpe Bay Beach. With an ice cream in your hand, a lovely view of the water and some blue skies, you'll have all the ingredients for a great day on the Essex coast!
Embed from Getty Images
Go For Brunch in Southend
If you're looking for a tasty brunch made with top quality fresh ingredients, head to Stop The World Café in the nearby village of Leigh on Sea. Dubbed a 'little corner of happiness', you'll find English breakfasts, pancakes and a hearty eggs Benedict.
For fabulous coffee, afternoon teas, and a slightly bonkers brunch atmosphere, book a table at The Mad Hatter's Tea Room. Or for delicious breakfasts made from locally sourced ingredients, accompanied by a beautiful view of the estuary, try Attic.
Visit one of Southend's museums
There's more to Southend than its beaches and restaurants – it's also home to some excellent museums.
History buffs will love Prittlewell Priory, a restored 12th century abbey with pretty gardens.
Meanwhile, the Southend Planetarium, located in the town's central museum, puts on fascinating presentations and tours of the night sky, and is often rated as one of the top things to do in Southend-on-Sea for couples.
Finally, the Beecroft Art Gallery is home to over 2,000 works of art, from world class 19th century artists, to artists from Southend itself.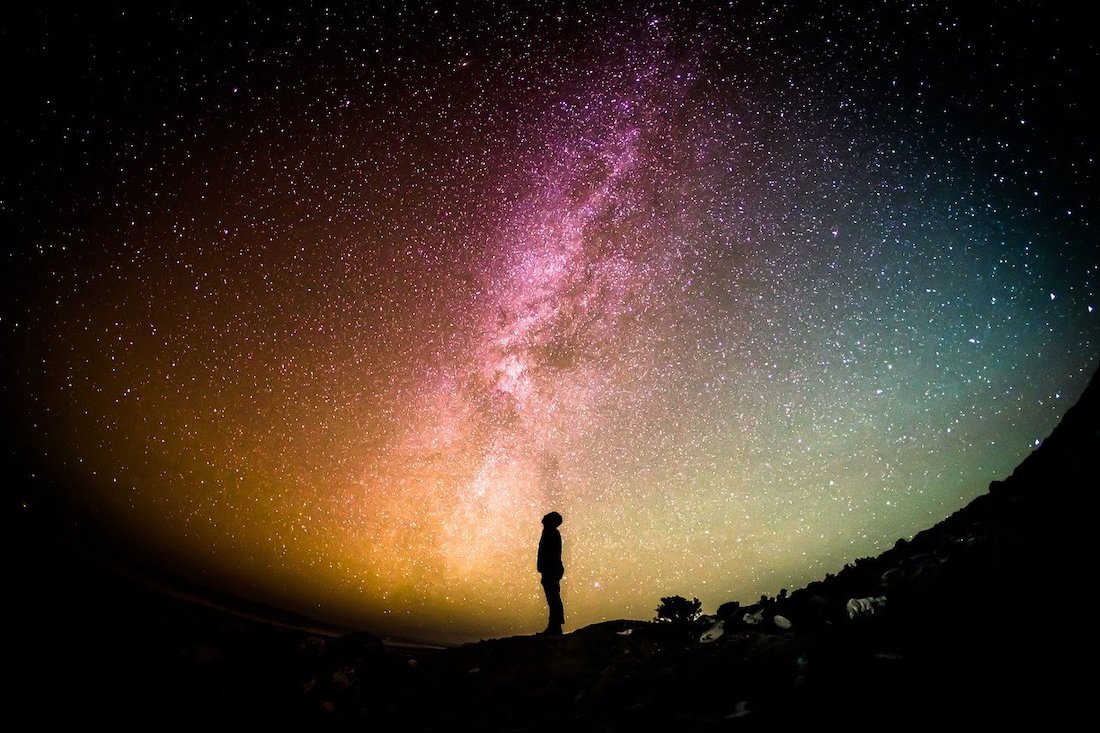 Eat at one of Southend's coolest restaurants
Want to know where to eat in Southend? The influx of people moving to Southend from London has transformed the town's food scene in recent years.
For hearty British fare, with an emphasis on locally sourced ingredients, try the Pipe of Port, a local favourite with a varied menu of British classics.
However, if you're looking for something a little special, head to Food by John Lawson in Leigh on Sea. This creative chef has created one of the finest restaurants in the area. Food is sophisticated and beautifully presented. It's perfect for a birthday or anniversary.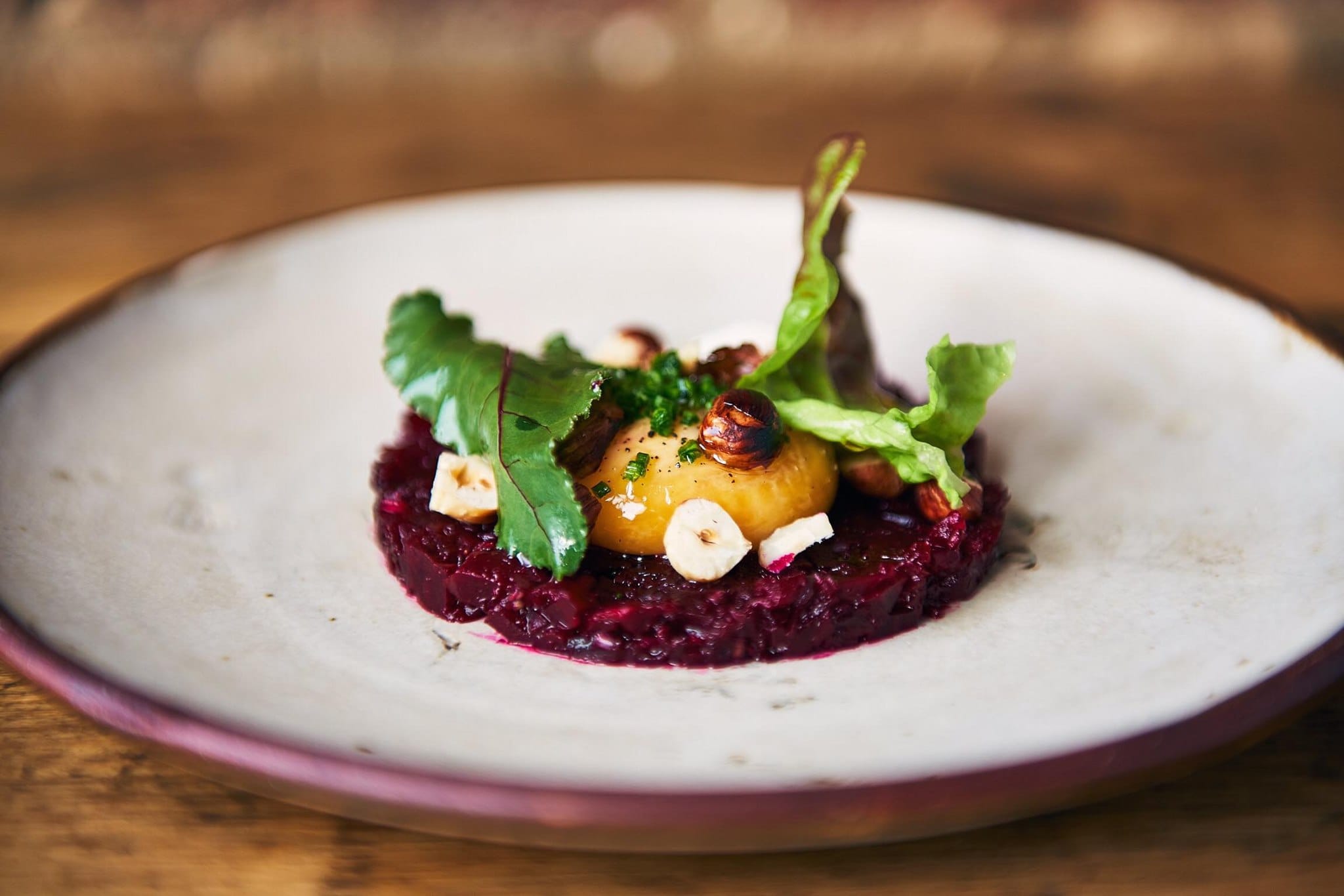 Finally, if you're looking for romantic things to do in Southend, book a table for dinner at Il Pescatore. This intimate Sicilian restaurant is ideal for date nights with your other half.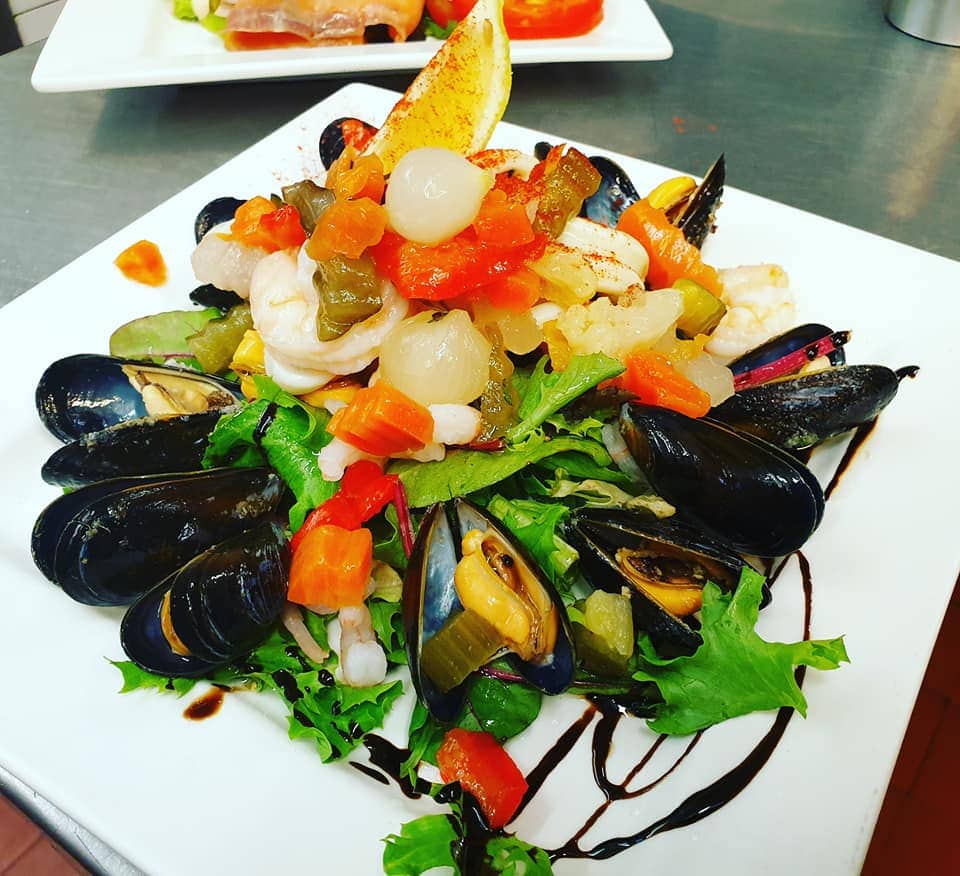 Take the afternoon off in Leigh-on-Sea
Just a stone's throw from Southend, the quaint village of Old Leigh feels more like a traditional fishing village than a trendy destination.
You'll find great fish restaurants and humble cockle sheds, all set on a charming and peaceful harbour with panoramic views of the estuary. There are some adorable little shops and boutiques here too, and don't miss the Leigh Heritage Centre – the local museum.
Drink at one of Southend's coolest bars
Looking for things to do in Southend at night? As one of the best party destinations in Essex, Southend offers plenty of evening entertainment.
If you're looking for a cool and quirky bar, Coco is the place for you! This classic Southend haunt puts on cabaret, music and burlesque shows every weekend and is the perfect place to get the party started.
For classy cocktails and banging tunes, head to Reids, one of the best party destinations in the area. Or if you're in the mood to hear great live music, try Mawson's Micro Pub, where you'll find a great selection of beers and a buzzy atmosphere.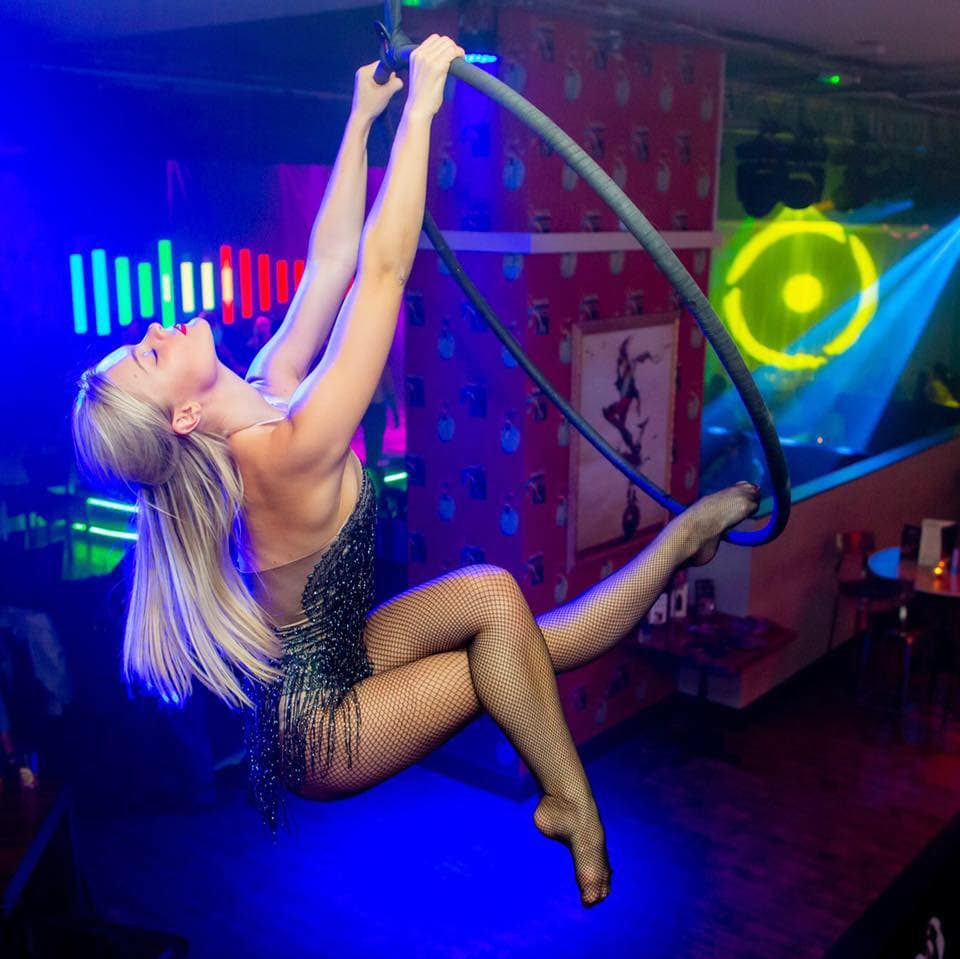 Visit Hadleigh Castle
If you fancy a breath of fresh air, head out of the town and visit Hadleigh Castle, a beautiful, romantic ruined fortress overlooking the Essex marshes.
The castle dates from the early 13th century and was an important fortification during the Hundred Year's War. A visit here is a good way to escape the hustle and bustle of the town and is one of the best cheap things to do in Southend.
Embed from Getty Images
Walk the Thames Estuary Path
The Thames Estuary dominates the countryside east of London, as the river passes through a landscape that has been inspiring artists for centuries.
The stretch of the Estuary path that runs past Southend takes you through some very striking saltmarsh scenery, and past lots of pretty villages and towns.
You'll see ruined castles, marshland and meadows teeming with life, and plenty of excellent seafood joints where you can make a lunchtime pit-stop along the way.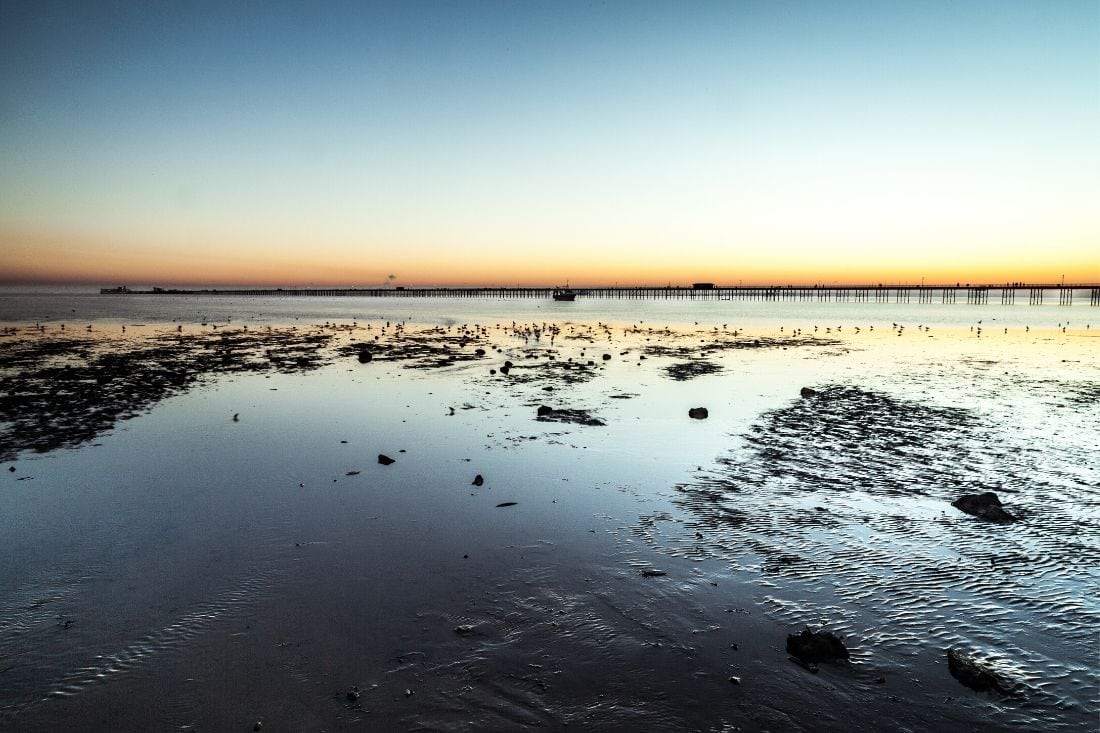 Visit Belfair's Woodland Centre
Southend might seem like a fairly built-up place, but there are some lovely tranquil spots close by. The Belfair's Woodland Centre is one such spot, an ancient woodland with a focus on education and community outreach. The green lung of the Thames Estuary, it's a fabulous place for a walk and a breath of fresh air.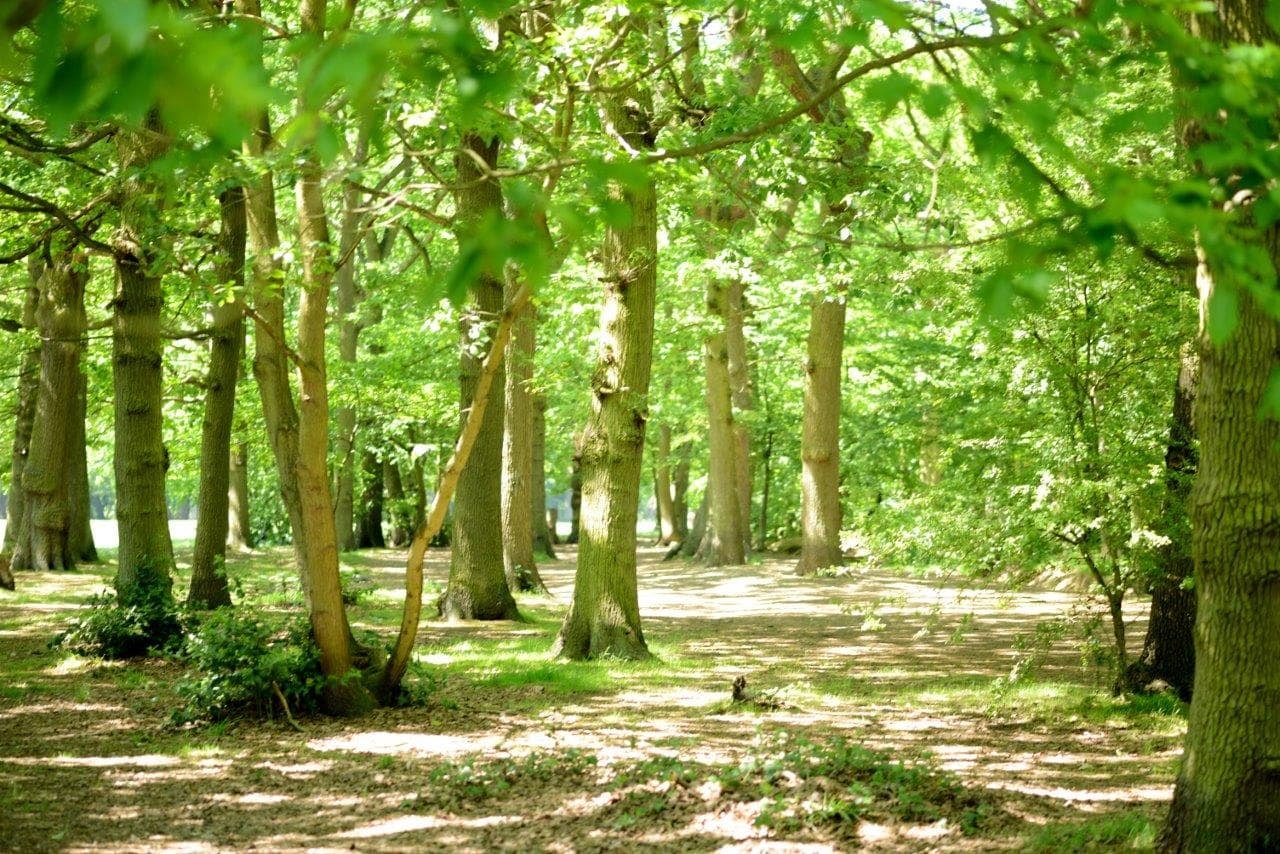 Where to stay in Southend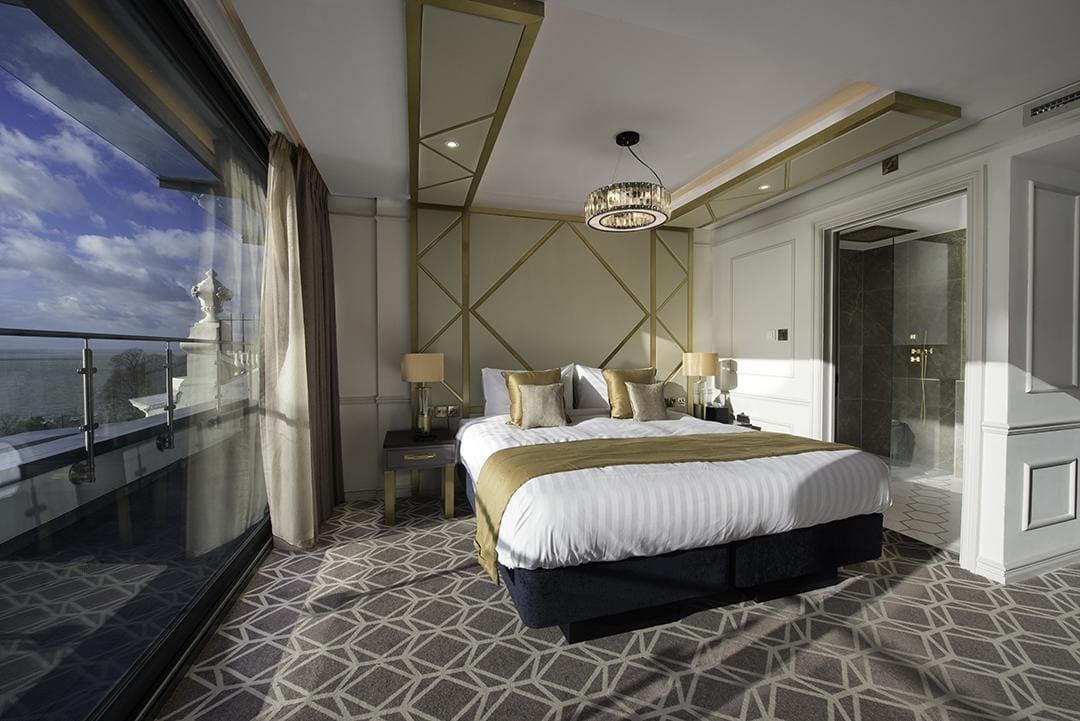 The Seven Hotel occupies a stellar location, looking out over the seafront, just a stone's throw from Adventure Island. You'll find a friendly reception, comfortable rooms and great views out across the water.
The hotel restaurant, Aurum, offers an excellent range of local specialities, including Colchester oysters, local beef and a wide variety of fresh seafood. Don't miss the breakfast, served (unusually) with a helping of local cockles!
Check availability and latest prices at the Seven Hotel here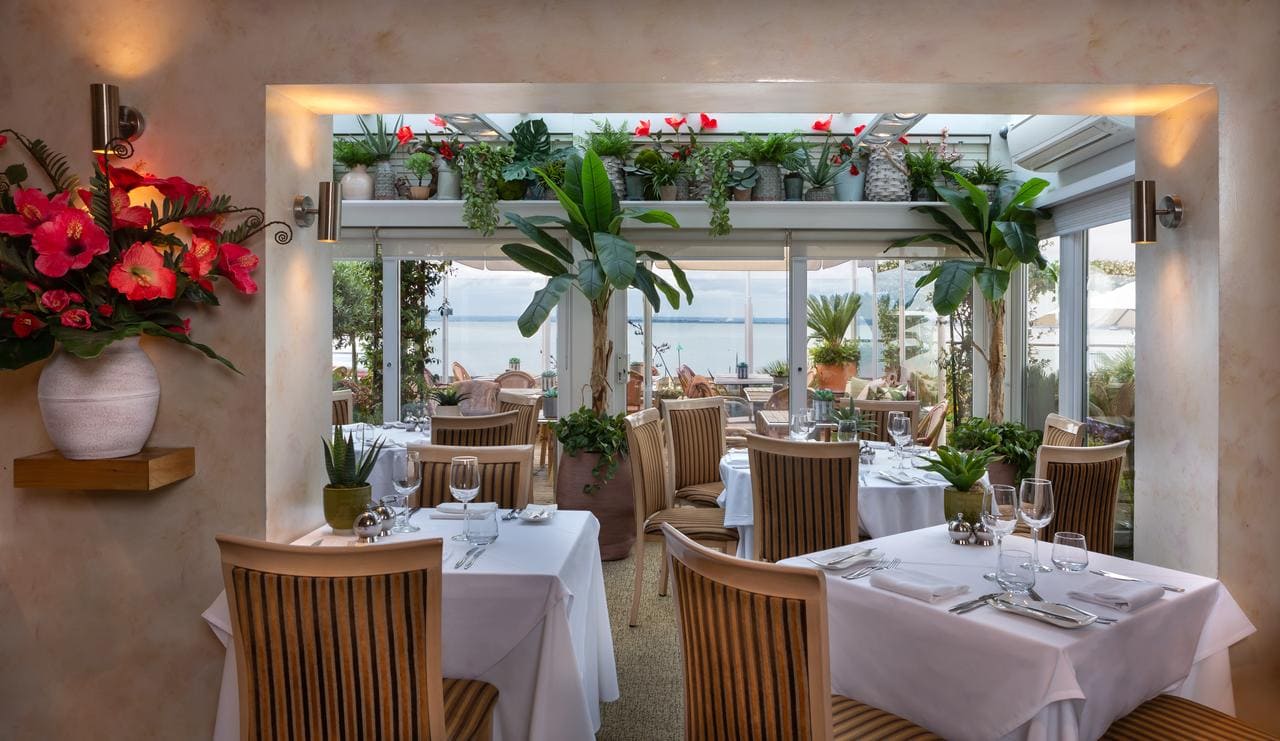 Roslin Beach hotel, situated in Thorpe Bay, is a great choice for a romantic getaway. It's right on the beach, with spectacular views across the bay to the water, and benefits from being a little way out of the hustle and bustle of central Southend.
You'll find 5-star luxury with plenty of local touches. Oh and possibly the best afternoon tea in Essex!
Check availability and latest prices at the Roslin Beach Hotel here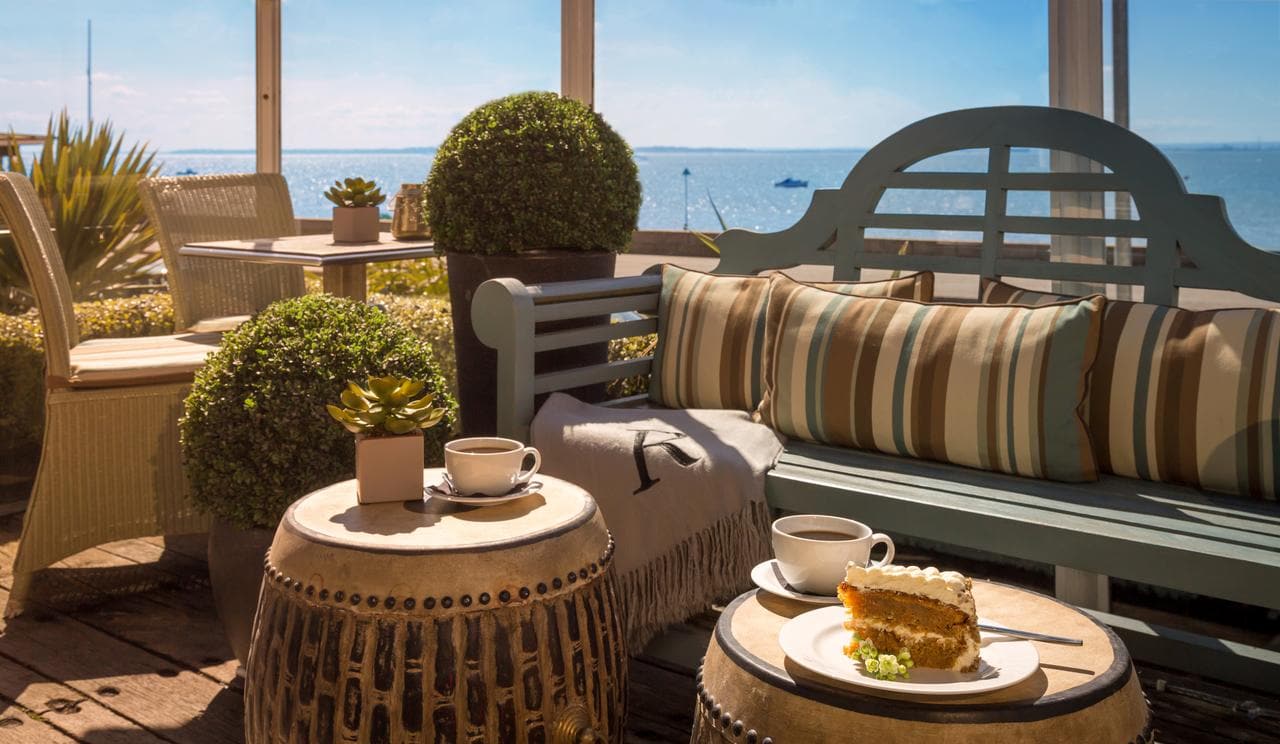 Hopefully this has given you plenty of ideas for what to do in Southend-on-Sea. Now pack your bags and your bucket and spade, and head down to the beach for a quintessential British seaside holiday!
Enjoyed this post? Pin it for later…