From eggs benny and chicken 'n' waffles, to pizza and pies, these are the best bottomless brunches in Leeds to satisfy every craving.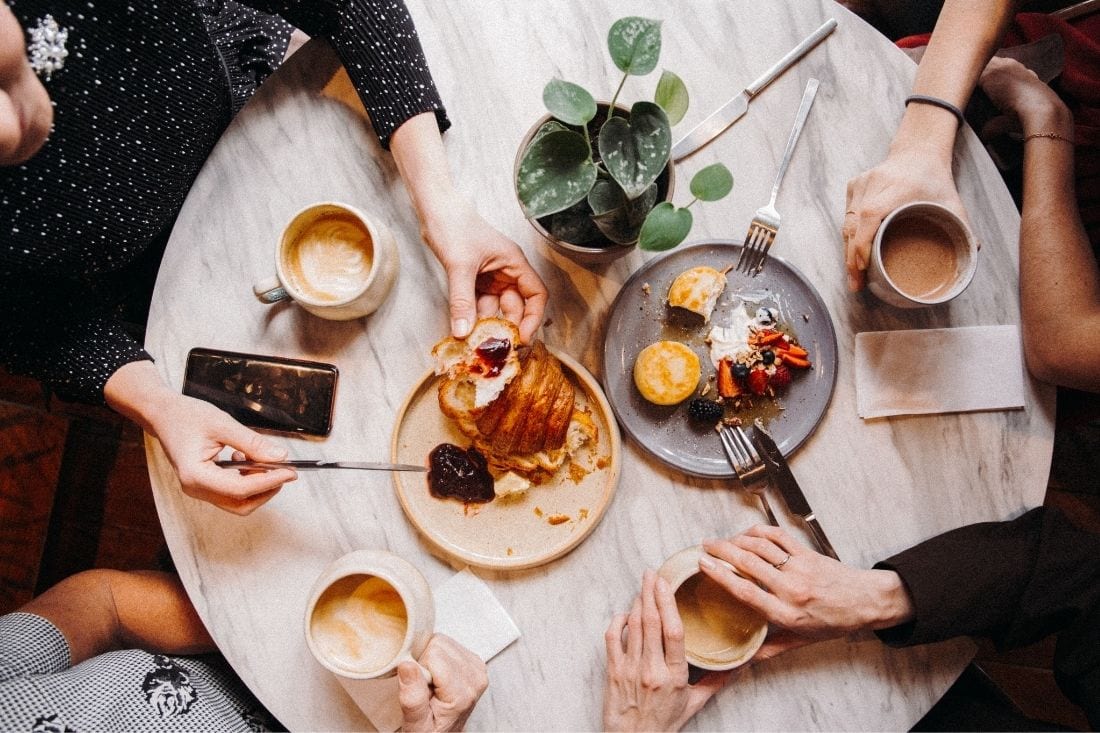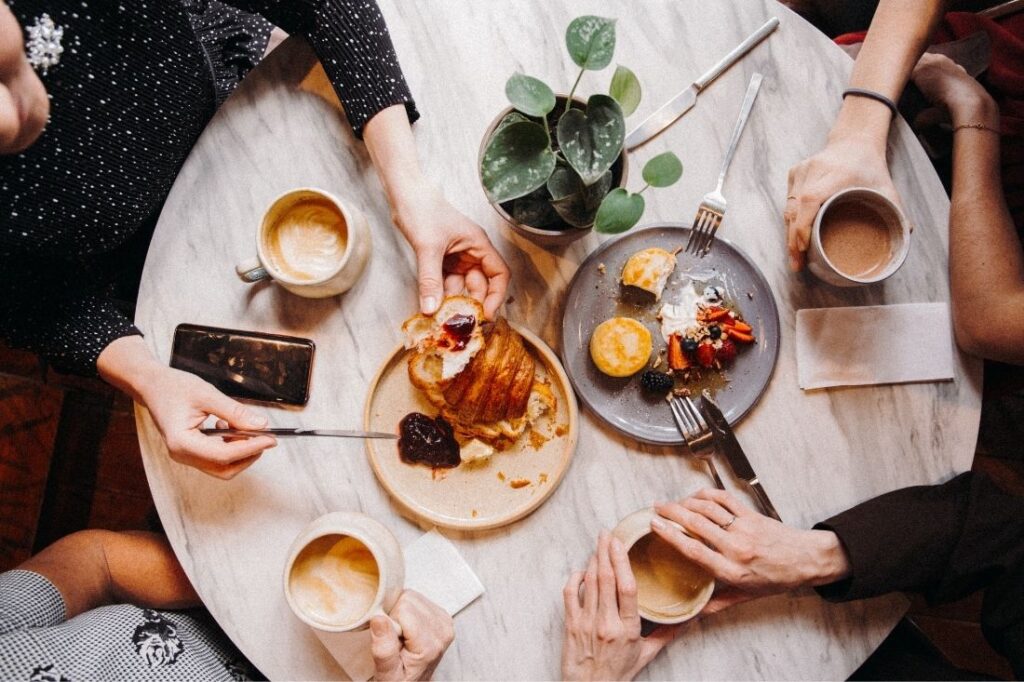 Whether you're a fan of the traditional brunch or you're looking to experiment with new and unusual menus, Leeds has the best bottomless brunches to choose from.
If you're planning a fun weekend away, you really can't go wrong with Leeds. This is the unofficial capital of Yorkshire and you can expect stunning architecture which provides a photo-worthy backdrop for your bottomless brunch.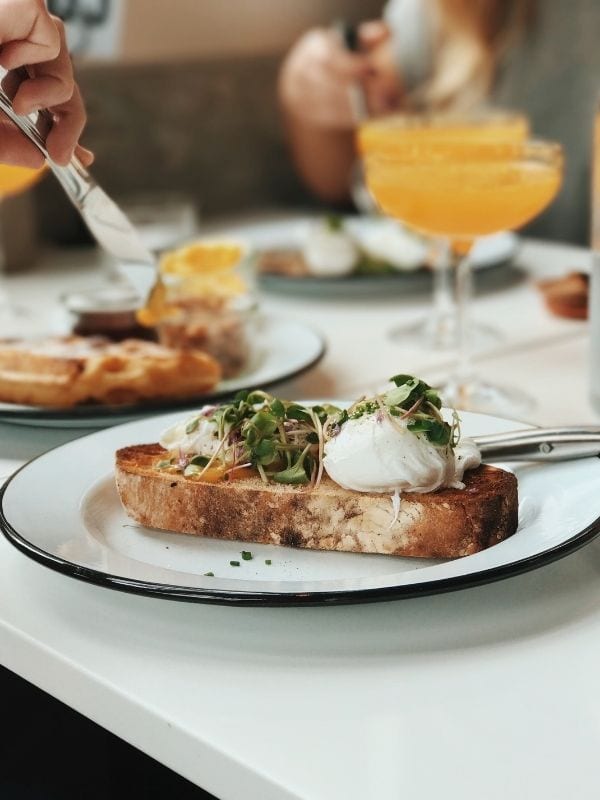 From the independent food scene to the popular chains, there's a bottomless brunch to suit every mood. And best of all, the drinks are free flowing!
Whether you're looking for a taste of Japan at Bar Soba, a classic brunch at Banyan, or even a pie at Pieminster, there's a restaurant for every craving.
Take a break from your university lectures, grab some pre–football grub, or enjoy unlimited cocktails with the girls with the best bottomless brunch Leeds has to offer. Grab a camera because you're going to want to share these Insta-worthy dishes!
If you're spending some time in the city, then we've got an amazing guide on the best boutique hotels in Leeds. This is a great place to start when planning your weekend away.
---
Bottomless Brunch Leeds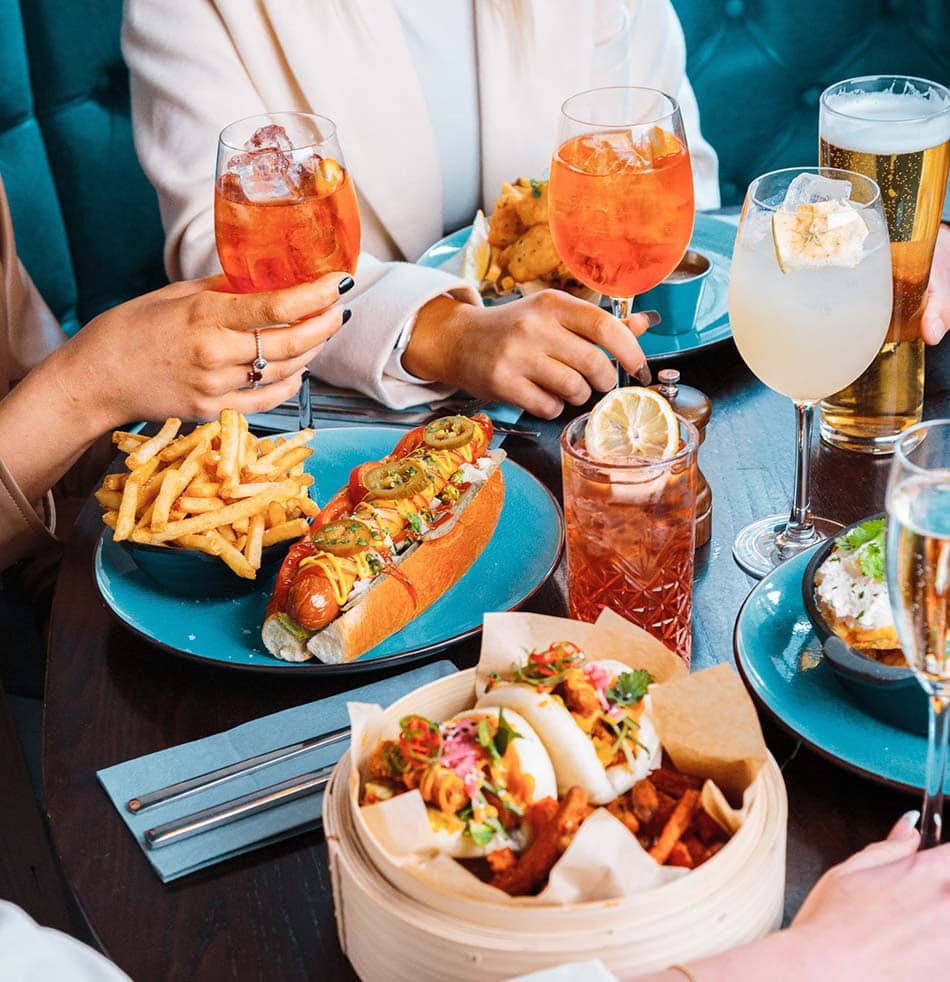 With three stylish bars in locations across Leeds, you're going to want to try the bottomless brunch at Manhatta. For £29.95 per person you can choose from a selection of tasty dishes and enjoy free-flowing drinks for an hour and a half.
Why not try the Reese's Stack – three delicious buttermilk pancakes topped with chocolate sauce, peanut butter, hazelnuts, whipped cream, and mini Reese's Cups? It's sounds naughty, doesn't it!?
You can even upgrade to the 'Uptown' options for £5 and choose from the All-American Dog, Spicy Beef Nachos, and more. Don't forget to wash it down with a selection of drinks, including non-alcoholic cocktails.
Everyday until 4pm
90 minutes
£29.95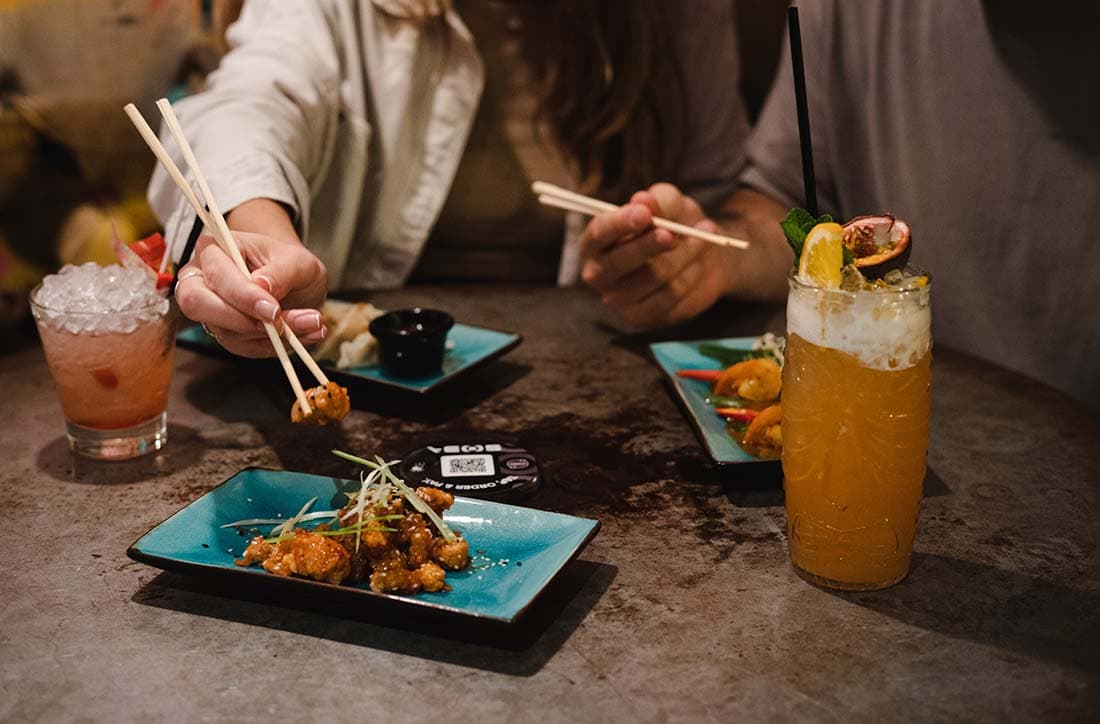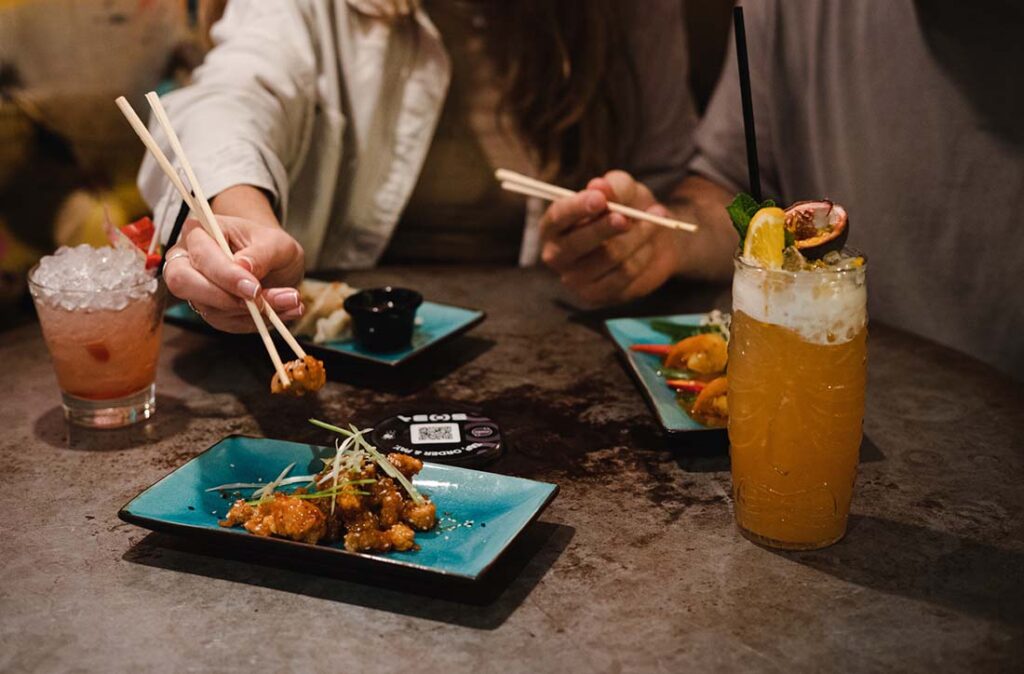 Enjoy brunch with a Japanese twist at Bar Soba. For £35 per person you can enjoy free-flowing Prosecco, bottled beer and selected cocktails with your meal for 90 minutes.
Choose from a variety of Asian dishes, including chicken katsu curry, pad thai, or teriyaki noodles. You can even enjoy a variety of sides and desserts for an extra fee too.
Bar Soba caters to vegetarian, vegan and gluten free diets so everyone can enjoy bottomless brunch, whatever your dietary need. There's even a Bottomless Supper alternative for those of you who aren't early risers!
Bar Soba requires a £5 deposit to secure your place.
90 minutes
Friday – Sunday, 12-4pm
£35 per person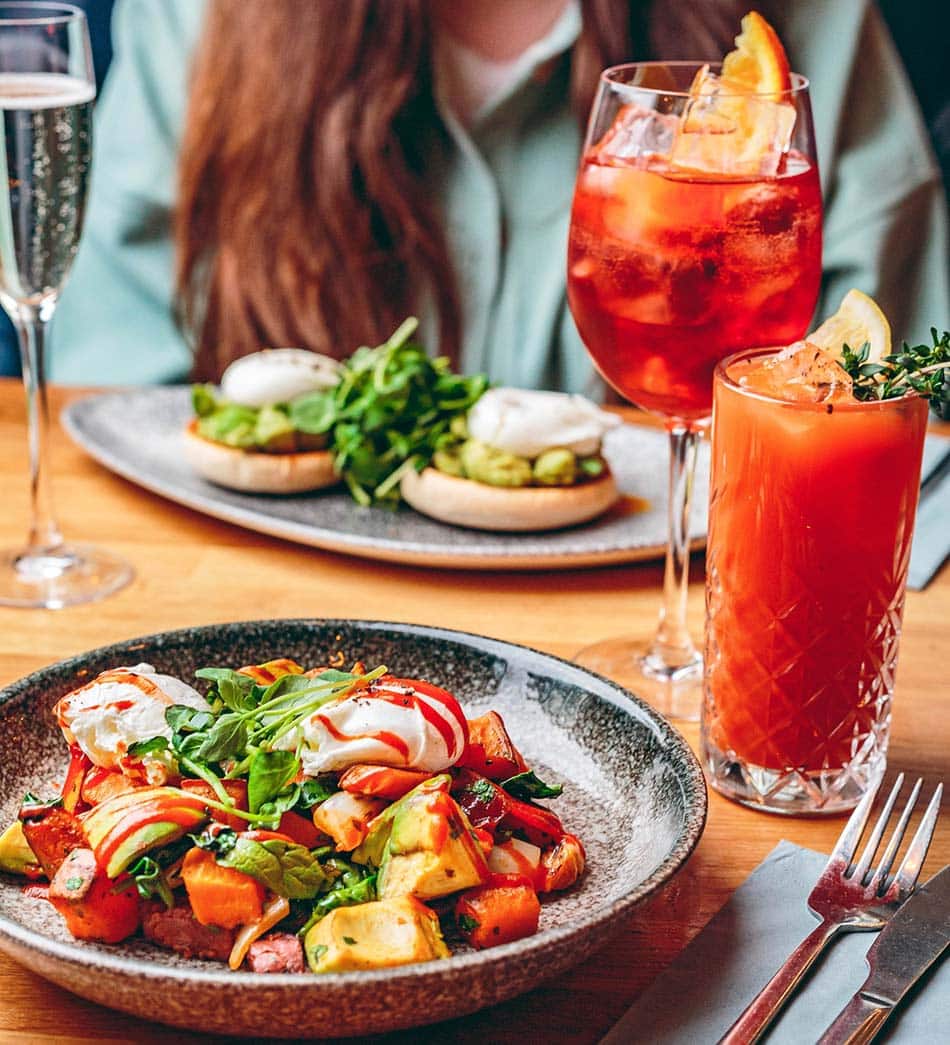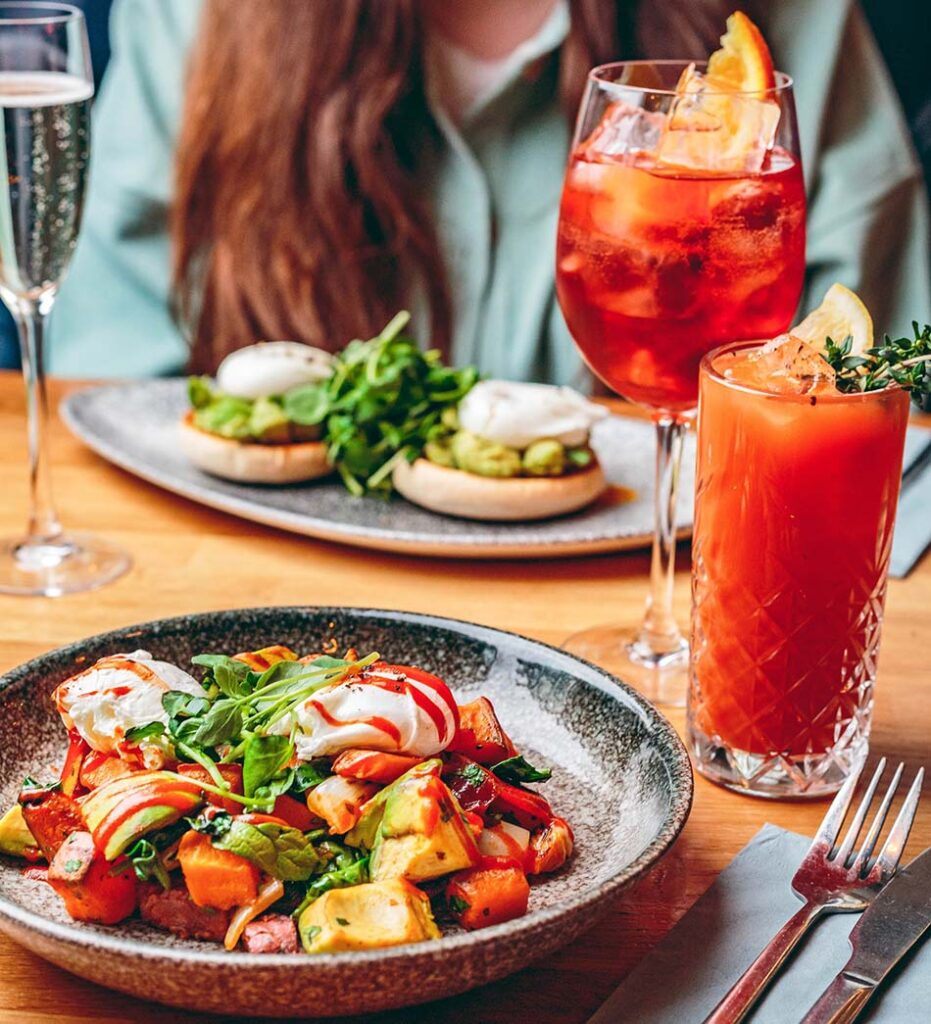 With two locations in Leeds, Banyan offers a classic bottomless brunch or a more indulgent option for an extra £5. Try their poached eggs or upgrade to try the Revitalise Bowl. Choose one dish from the menu to unlock unlimited drinks. Banyan caters to vegan, vegetarian and gluten free diets and they even offer non-alcoholic beverages.
Banyan's lively atmosphere makes it the perfect post-night out brunch spot to share all your embarrassing stories from the night before. There's even a Bottomless Supper Club for those of you who prefer an evening affair. Banyan is one of the most popular brunch spots in Leeds, so book now for your brunch fix!
Everyday until 4pm
90 minutes
£29.95 per person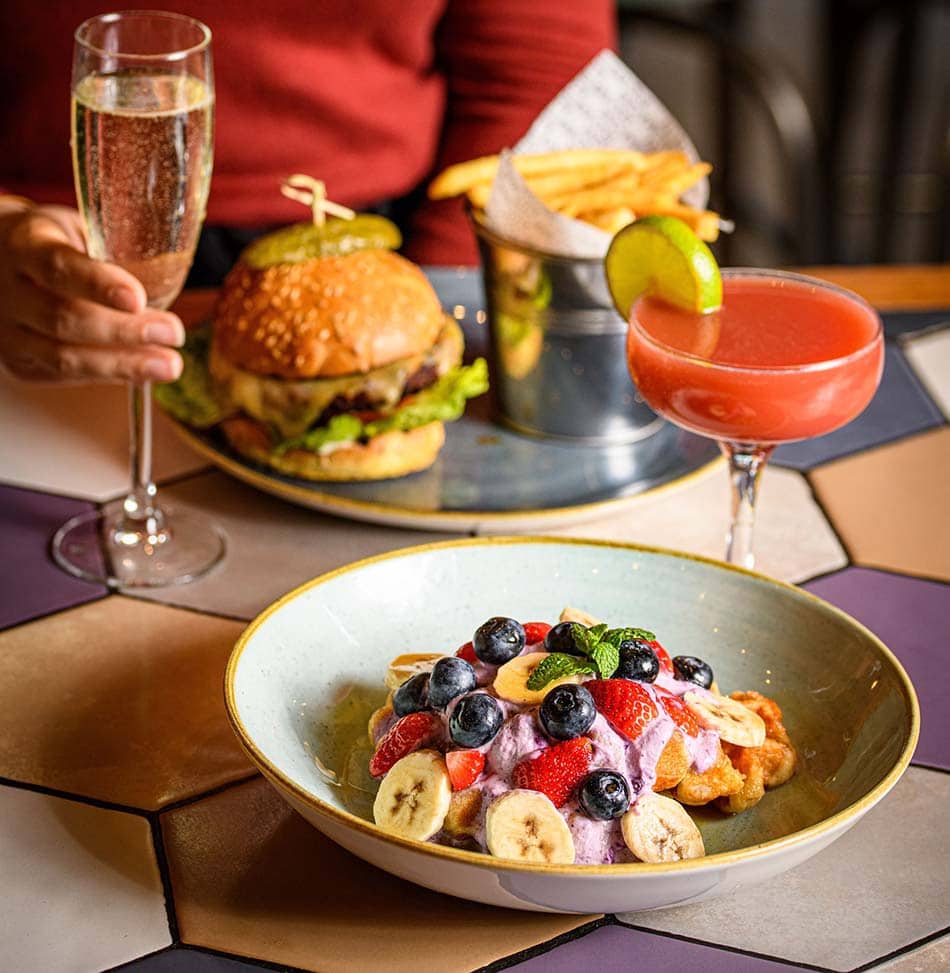 Head on down to Greek Street and visit All Bar One where you can enjoy a brunch dish and unlimited drinks for £30 per person. Situated in the centre of Leeds, this is the perfect spot for a pre-shopping spree brunch. For an extra £10 per person you can upgrade your drinks choices to Porn Star Martini, Espresso Martini, or Long Island Iced Tea.
You can choose from a good selection of food, including vegetarian and vegan options. You'll find eggs multiple ways, waffles and a full breakfast on this menu. This stylish bar is one to experience with the girls.
Everyday until 4:30pm
90 minutes
£30 per person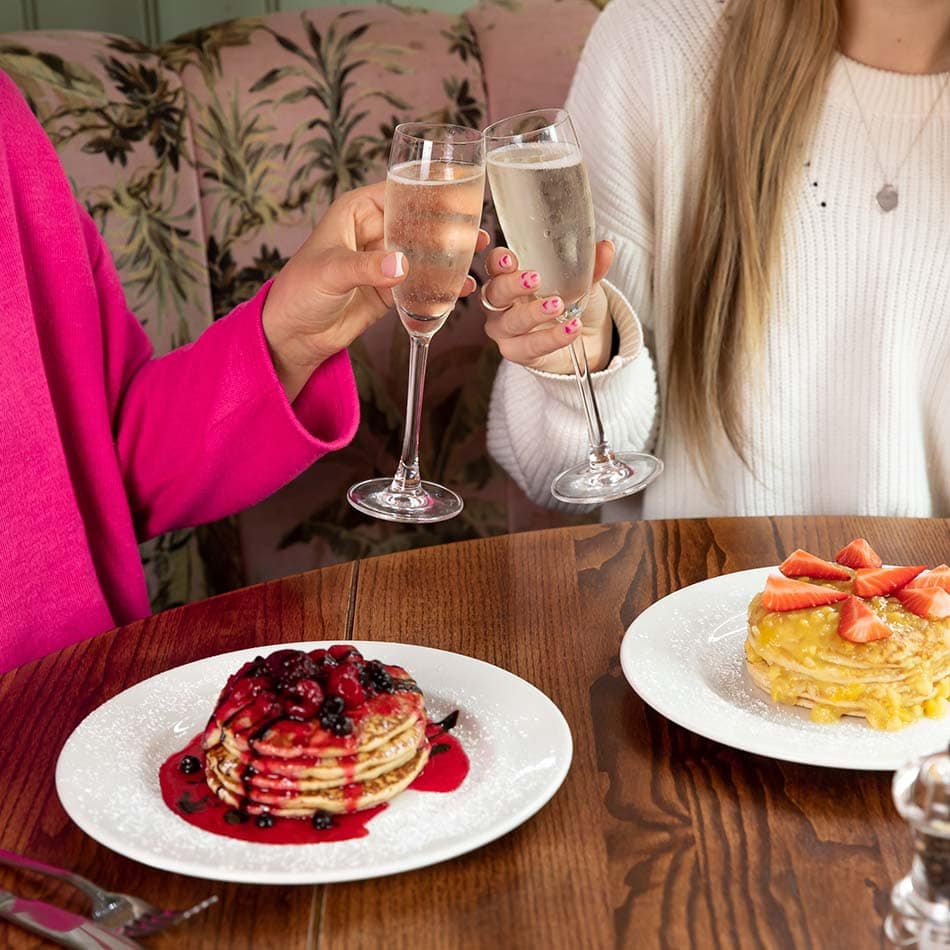 At Slug and Lettuce you can choose from a range of classic brunch dishes and an unlimited drink from their menu. Offering a full English breakfast, including a vegetarian and vegan option, eggs and pancakes, there is something for everyone. You can even choose to upgrade your brunch dish and enjoy a range of sandwiches and burgers for an extra £3.
Fancy a pornstar martini with your bottomless brunch? No problem, you can upgrade for £10 per person! Enjoy a slightly longer time of two hours at one of their two Leeds locations at Park Row and Boar Lane.
Monday – Sunday, 10 am – 4pm
Two hours
£30 per person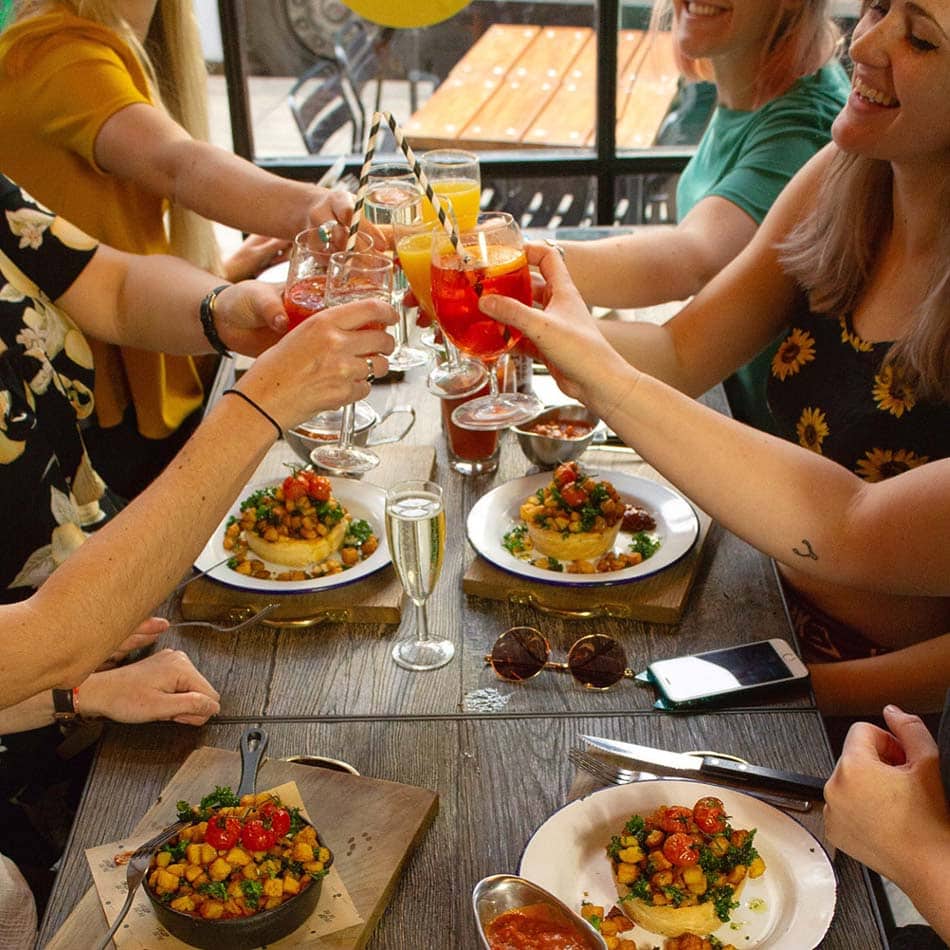 If you're looking for brunch with a twist, why don't you try Pieminster? For £25 you can enjoy a pie and selected bottomless drinks, including Pieminster's own beer – pints of Pie.P.A, which is brewed at Freedom Brewery.
Choose from four of Pieminster's iconic pies, including Morning Glory and The Vegan Banger, topped with garlic potatoes, kale, and vine tomatoes, served with a side of smoky baked beans. And if that doesn't quite fill your cravings, you can add pigs in blankets, halloumi, and vegan sausages for an extra £2 each.
Saturday
90 minutes
£25 per person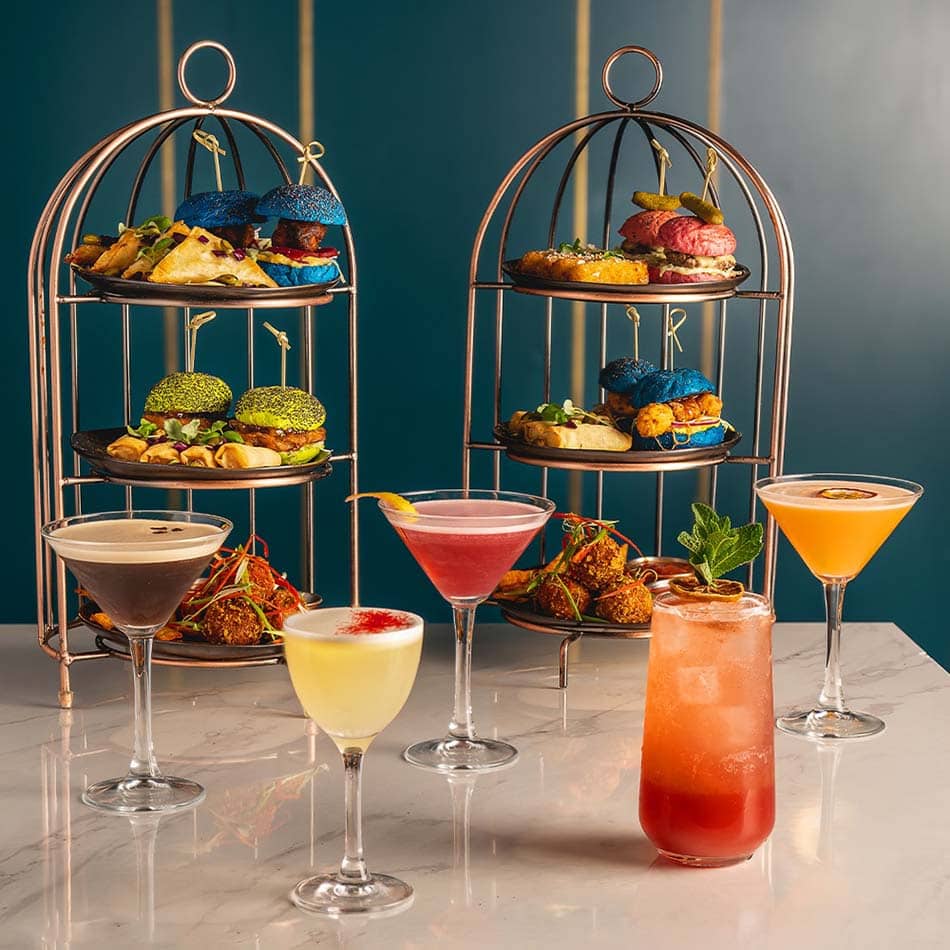 Enjoy limited edition cocktails, martinis, gin and tonic, prosecco and beer for 90 minutes at Dirty Martini. For £35 per person you can enjoy a set menu served in a bird cage with unlimited drinks, including dishes such as beef and cheese sliders and mac and cheese bites. Each birdcage brunch serves two people. Dirty Martini offers a standard, vegetarian/vegan, and gluten free option.
Grab your phone because this stylish interior will offer the perfect backdrop for your next profile picture. Dirty Martini is definitely a brunch to make your friends jealous.
Monday – Thursday 4pm
Friday 2pm & 4pm
Saturday 12pm, 2pm & 4pm
Sunday 2pm & 4pm
90 minutes
£35 per person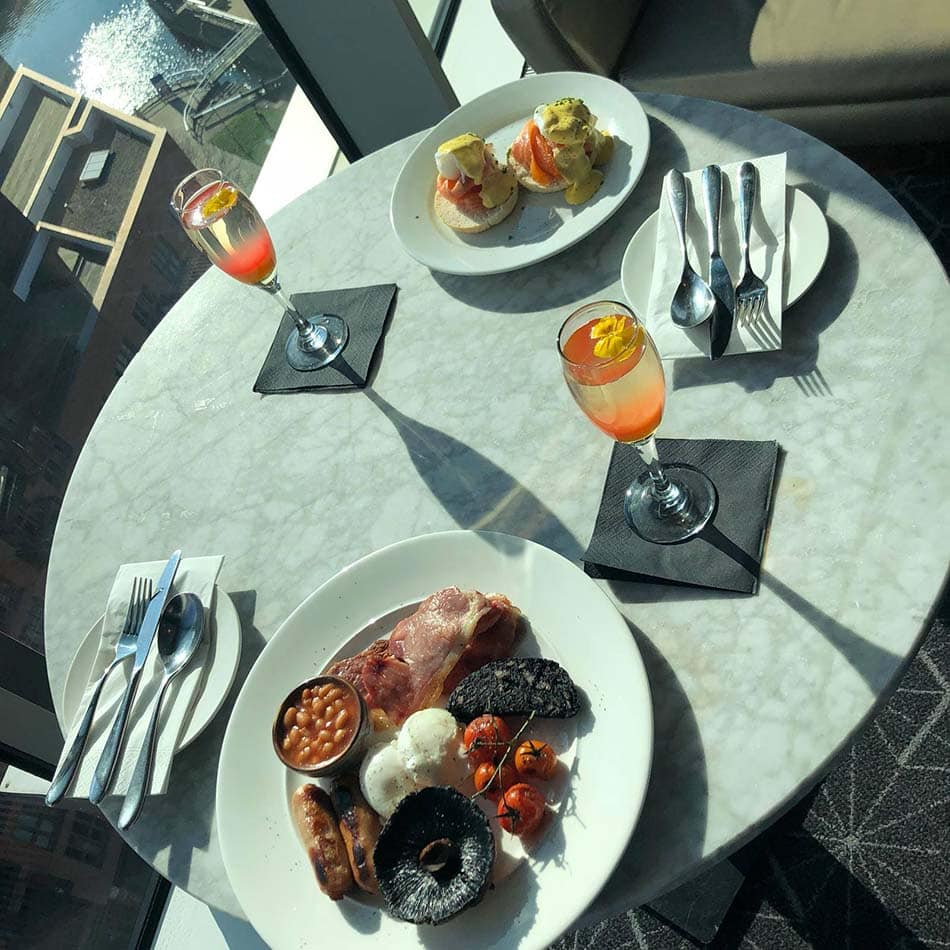 At Sky Lounge you can expect a little bit of luxury with two courses and free-flowing drinks with their Bottomless Brunch. Upon arrival you will be served a selection of continental meats and cheeses for the table. Whilst sitting on the top floor of the Sky Lounge and enjoying the sights Leeds has to offer you can enjoy delicious meals, from chicken 'n' waffles to pork cassoulet.
Sky Lounge offers bottomless prosecco, bellinis, pornstar martinis, or a range of spirits to enjoy with your meal. If you're looking for a little bit of luxury, Sky Lounge bottomless brunch is the choice for you.
Saturday & Sunday, 11am – 4pm
90 minutes
£25 per person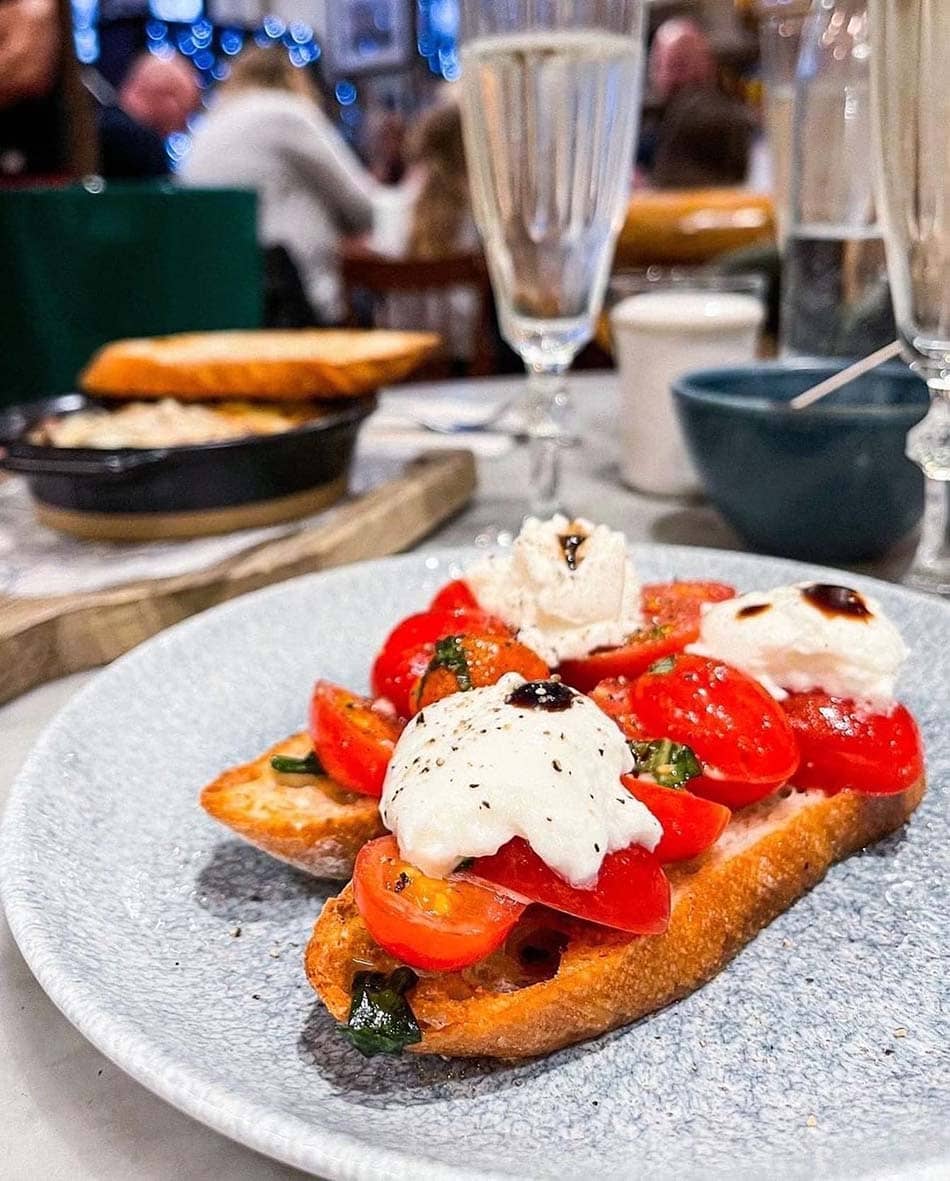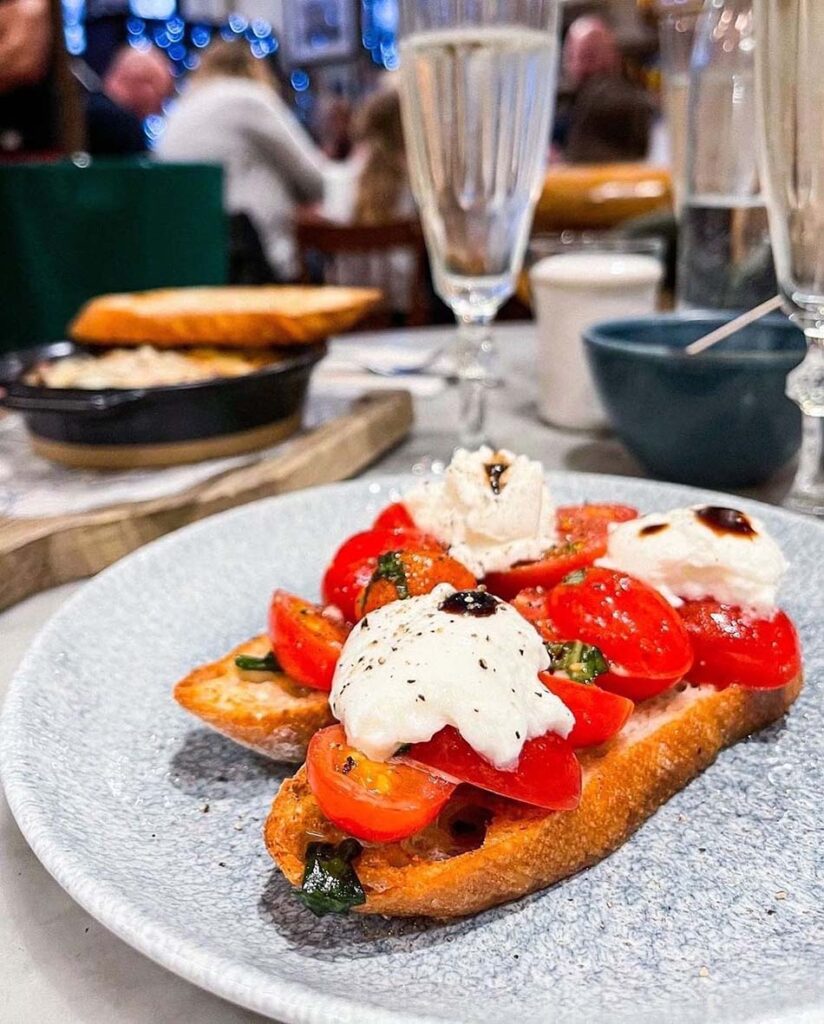 Located in Briggate, Bella Italia offers an authentic Italian alternative to the typical bottomless brunch. Combine delicious food and free-flowing prosecco, beer, or mocktails for £28.99 per person. Why not upgrade to rose prosecco for an extra £3?
There's a huge range of classic Italian dishes to choose from so you can enjoy pasta, pizza, or risotto.There's even cookie dough and gelato for dessert! Bella Italia caters to vegetarian, vegan, and gluten free diets so everyone can enjoy brunch. This is the ideal family-friendly venue for a casual get together with friends and family.
Friday – Sunday 11:30am – 5pm
90 minutes
£28.99 per person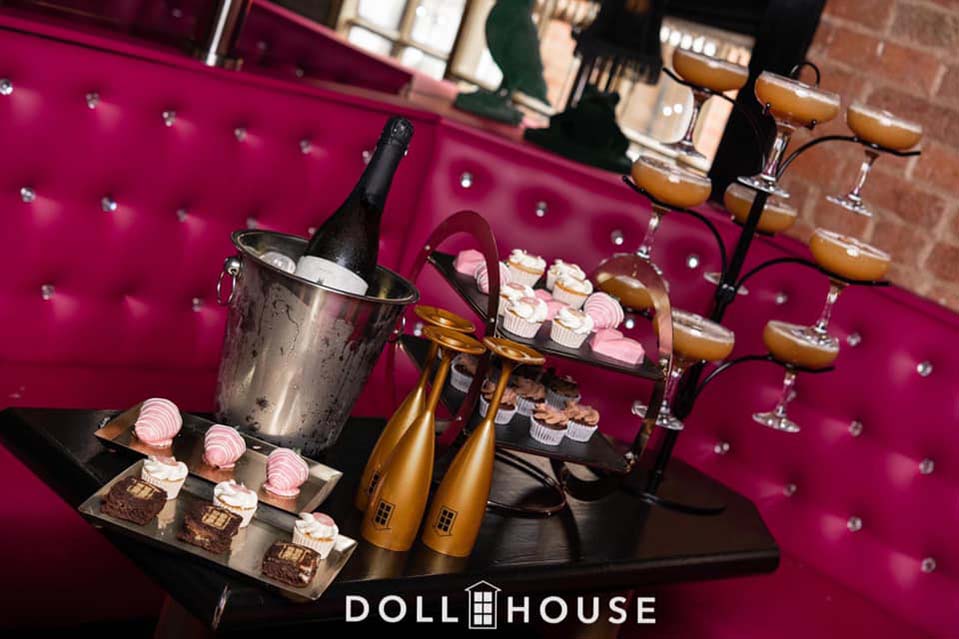 For the most instagrammable, pink brunch head on down to The Brunch Club at Dollhouse. At the UK's biggest brunching experience you can enjoy themed parties, live DJ's and entertainment alongside your bottomless drinks.
The Brunch Club offers a set menu (including a veggie/vegan option) which includes two savoury dishes, one dessert, and a Dollhouse cupcake. You can choose from a wide variety of alcoholic beverages, as well as soft drinks and non-alcoholic cocktails.
Upcoming themes include Emo Bottomless Brunch, 80s Daytime Disco, Ibiza, and Abba! Or perhaps Brunch in the Buff is more your cup of tea? This isn't just brunch, it's an experience.
Saturday Session 1: 11am – 2:30pm
Saturday Session 2: 3pm – 6:30pm
90 minutes
£45 per person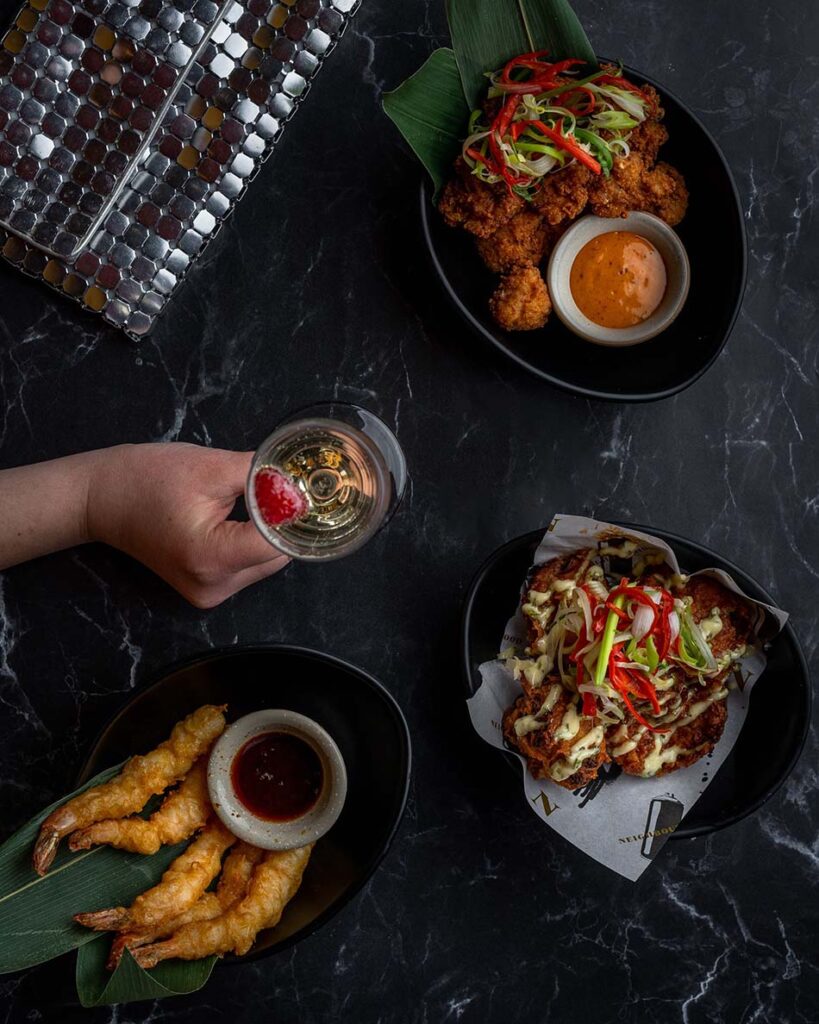 At Neighbourhood you can go bottomless with one brunch dish and unlimited seasonal cocktails, gin, vodka, Prosecco, and beer. Bottomless Brunch has even been extended to Friday so you can enjoy a boozy work meeting or a long weekend with friends!
Relax amongst the contemporary decor whilst enjoying eggs three ways – benedict, royale and florentine – pancakes, waffles, and more. You can even go meat-free with the charred asparagus sushi or caesar salad. Neighbourhood has some incredible photo spots so head on down for your next Instagram post.
Friday 12 – 4pm
Saturday & Sunday 10am – 6pm
90 minutes
£35 per person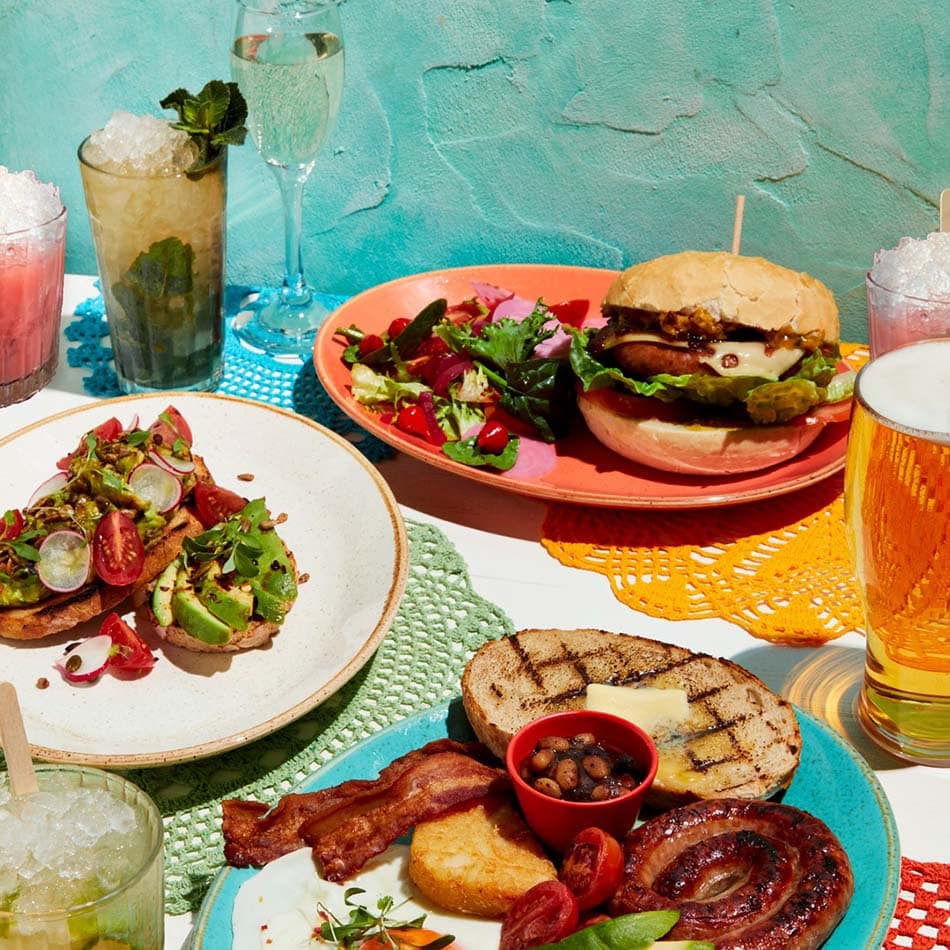 For just £29.95 you can enjoy a starter, main and unlimited prosecco or draught beer at Las Iguanas. If you fancy something a little more fruity you can add bottomless cocktails for £5 per person. I'll definitely be enjoying unlimited Cuba Libra and Watermelon Vodka Fizz!
Celebrate the flavours of Latin America with a choice of mouthwatering dishes, from burritos to chilli and a make your own burger. Who needs to hop on a plane when you can enjoy a taste of Latin culture right here in Leeds.
Sunday – Friday 11am – 5pm
Saturday 11am – 3pm
90 minutes
£29.95 per person
---
We hope we've satisfied your cravings with the best bottomless brunches Leeds has to offer! Let us know if you have a favourite spot to grab a bite to eat in the comments below!
Like this blog post? Then Pin it for the future!