Looking for the best day trips from Cardiff? From hiking the Brecon Beacons National Park to visiting Pembroke Castle, plan your day out now.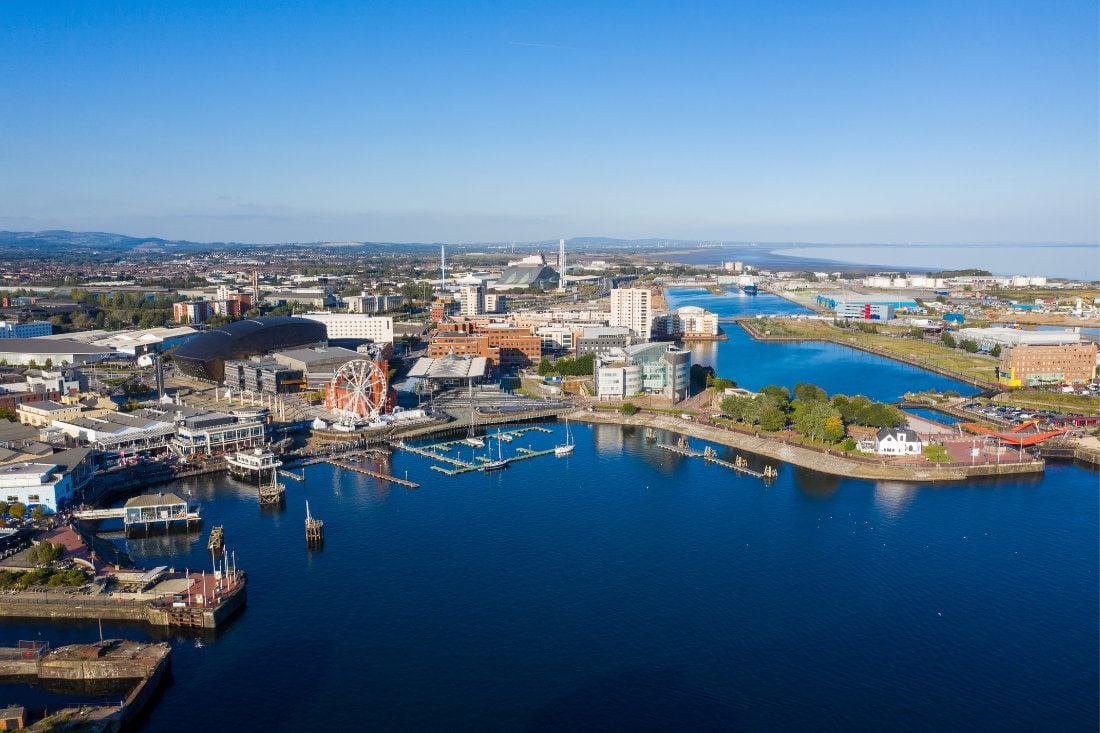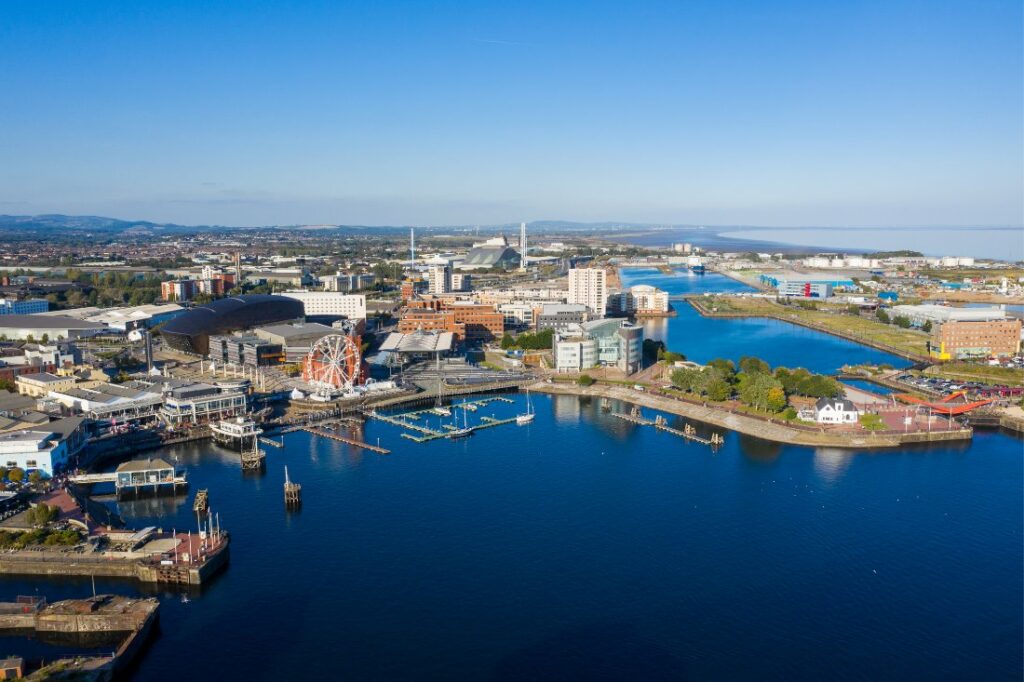 If you're thinking about visiting the beautiful capital of Wales, you can enjoy world-class events, great shopping, and plenty of historic sights and castles along the way too.
That being said, if you're looking for something a bit different, there are plenty of amazing day trips from Cardiff to uncover too. Within two hours of the capital, you can be lying on a beach, exploring Roman architecture, kayaking in a valley, and much, much more.
I think the Cardiff area is such a varied place to visit, especially if you're traveling with family. You can easily find something to suit everyone, particularly with the Cardiff day trips I've mentioned below!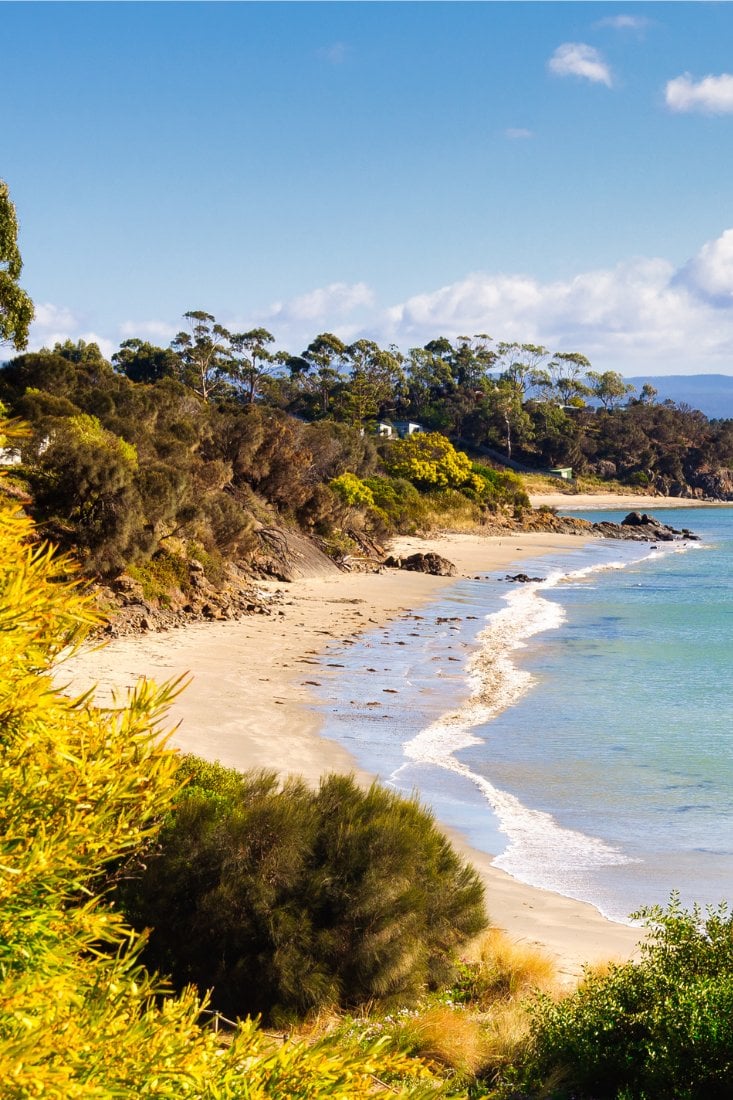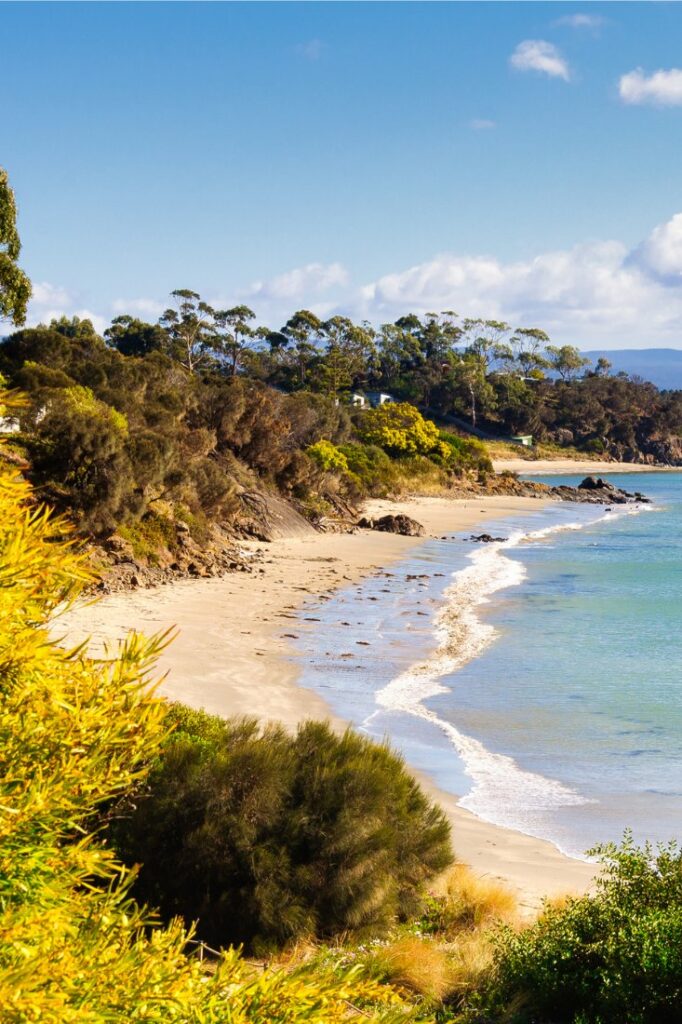 From the beaches of Pembrokeshire to the fun time of Barry Island to hopping over the border to witness the majesty of Stonehenge. It's all achievable within a couple of hours' drive or train ride from Cardiff.
So, what amazing day trips from Cardiff await you on your next Welsh holiday? Hopefully this blog post will help you plan your next adventure.
---
Best day trips from Cardiff, Wales
Explore the Brecon Beacons (Bannau Brycheiniog)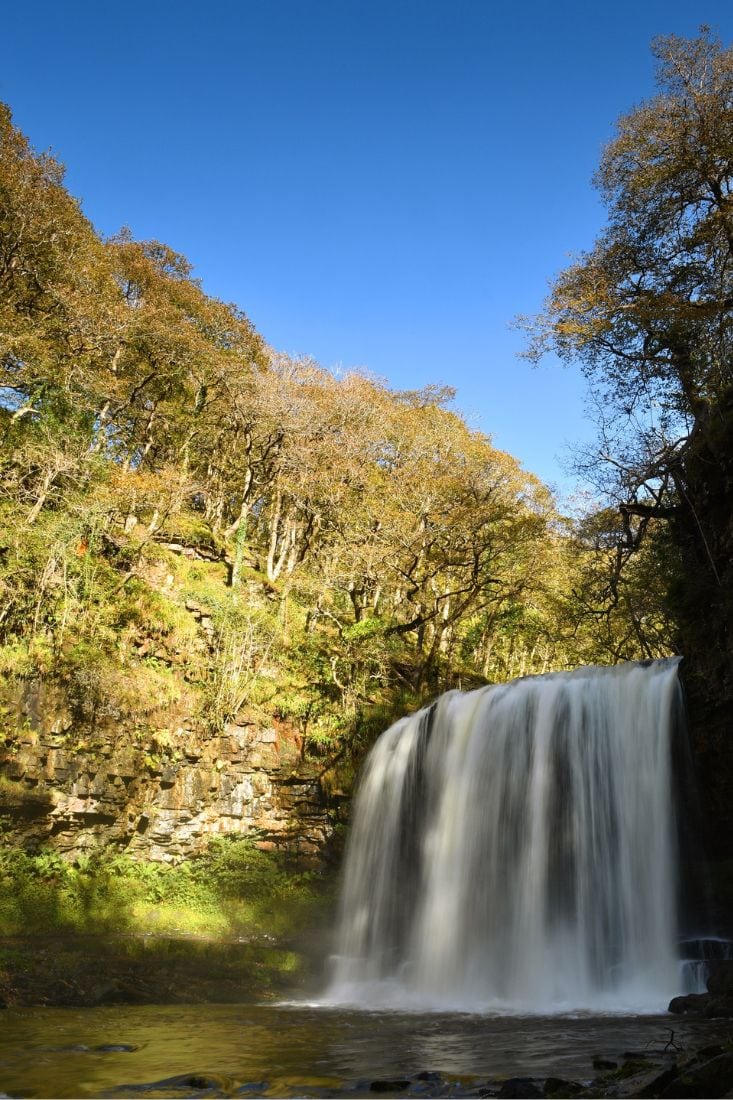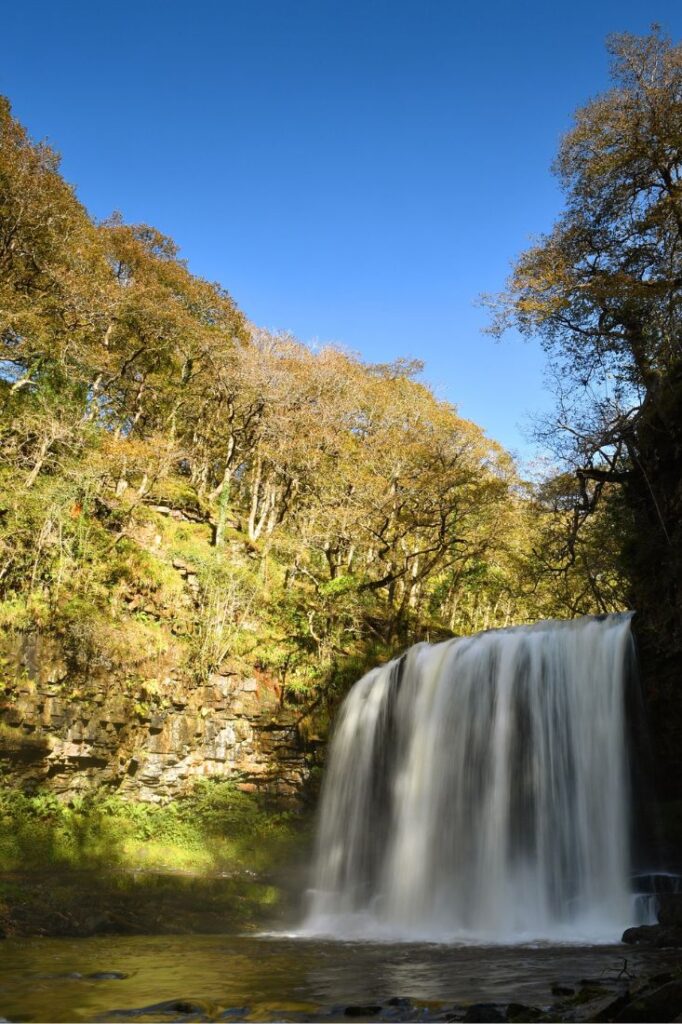 Want to head out of the city and spend some time in one of the country's most beloved national parks? The Brecon Beacons, known in Welsh as Bannau Brychcheiniog, is full of exciting trails and natural beauty to explore.
Whether you love hiking, mountain biking, fell running, or just wandering around looking at native flora and fauna, a visit to Bannau Bryncheiniog is a must when you're next in the Cardiff area. If you're looking for a longer stay, this national park is also a Dark Sky Reserve, so you can wait for the sun to go down and enjoy the starry show!
This is one of the best guided tours of the Brecon Beacons from Cardiff. On this tour you'll get to visit six different waterfalls while exploring the beauty of the national park.
Have fun in the sun on Barry Island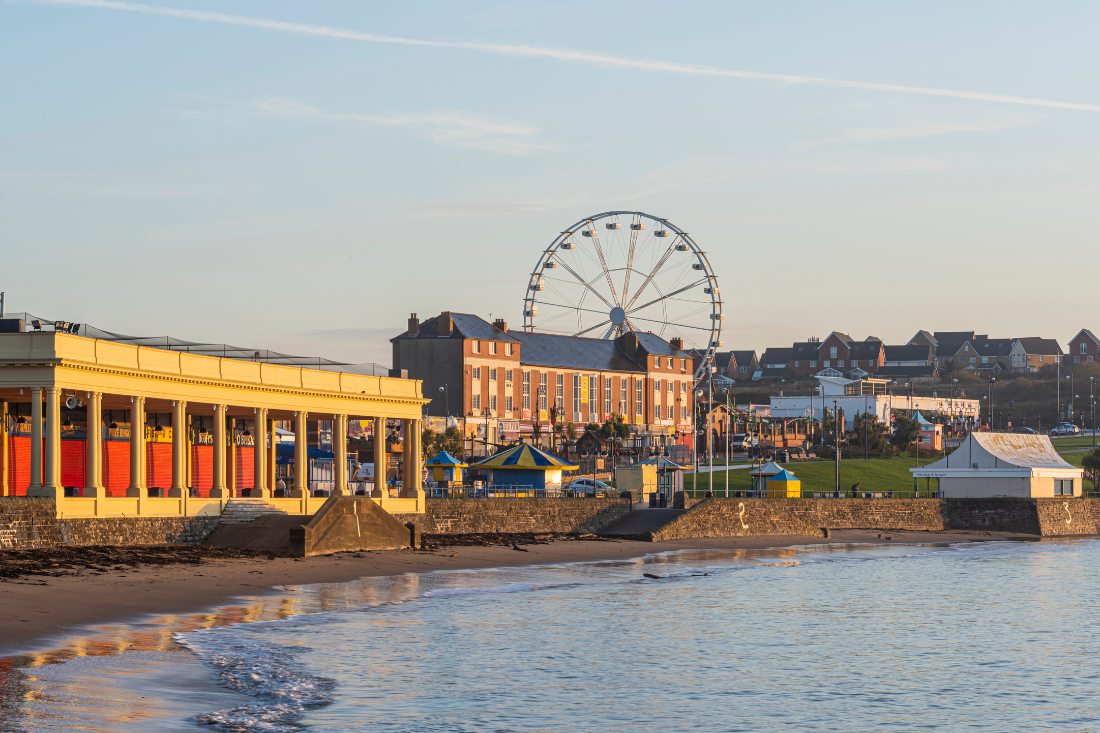 Probably made famous by the hit comedy Gavin and Stacey, Barry Island is a family-favourite day trip from Cardiff. Filled with arcades, amusements, and a lovely beach to relax on, Barry Island is the perfect antidote to the hustle and bustle of the city centre.
You can easily spend a full-day trip out on the peninsula, as there are plenty of shops, restaurants, and bars to keep you going throughout your trip. You can even go on a Gavin and Stacey tour if you loved the show!
Oh, and don't forget to bring plenty of change for the legendary arcades too.
Get your fill of history at Caerphilly Castle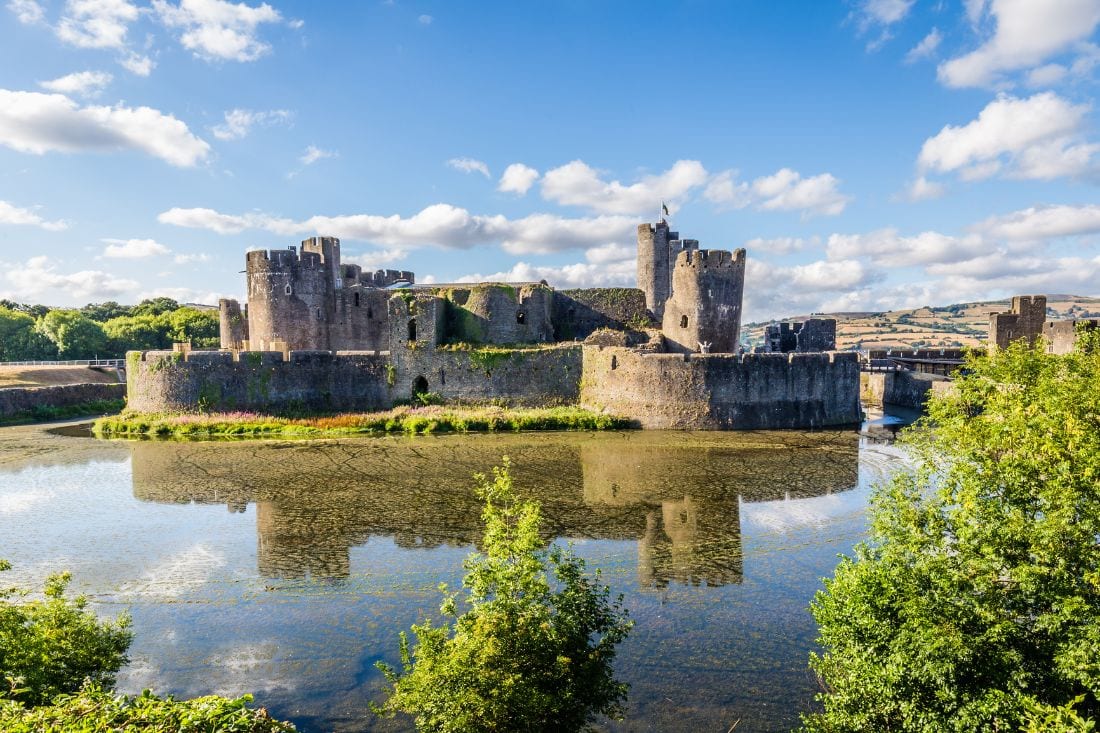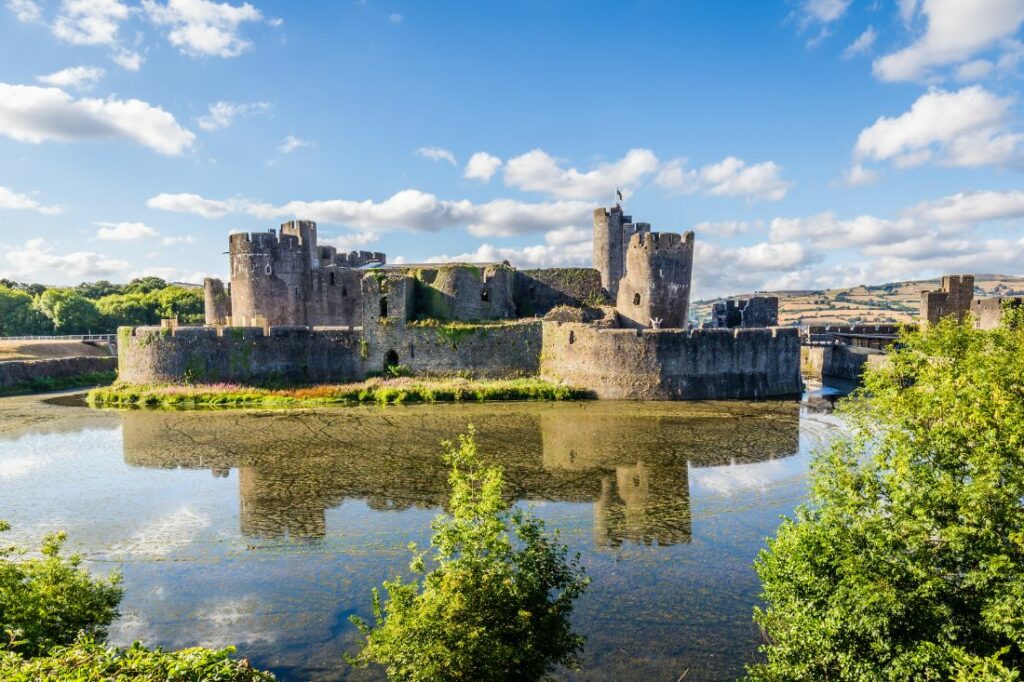 Who doesn't love visiting a castle or two while you're on your holiday? Well, Wales has more castles per square foot than any country in the world – I think that's pretty impressive! One of the best castles in the country has to be the majestic Caerphilly Castle.
With origins that go all the way back to the 13th century, Caerphilly Castle is actually the biggest castle in the whole of Wales. So, if you visit just one castle on your Cardiff day trip, this is the one that's going to give you the most to do. Spanning 30 acres and with not one but two lakes, it's an impressive estate to visit.
Learn about Roman history in Bath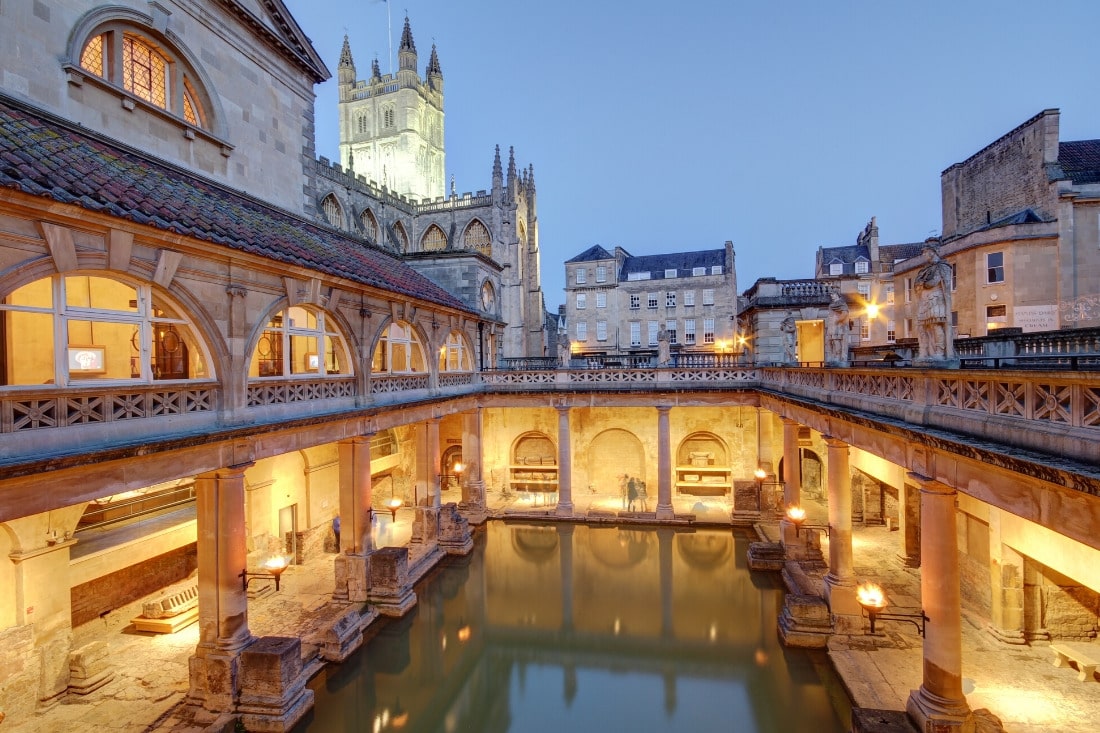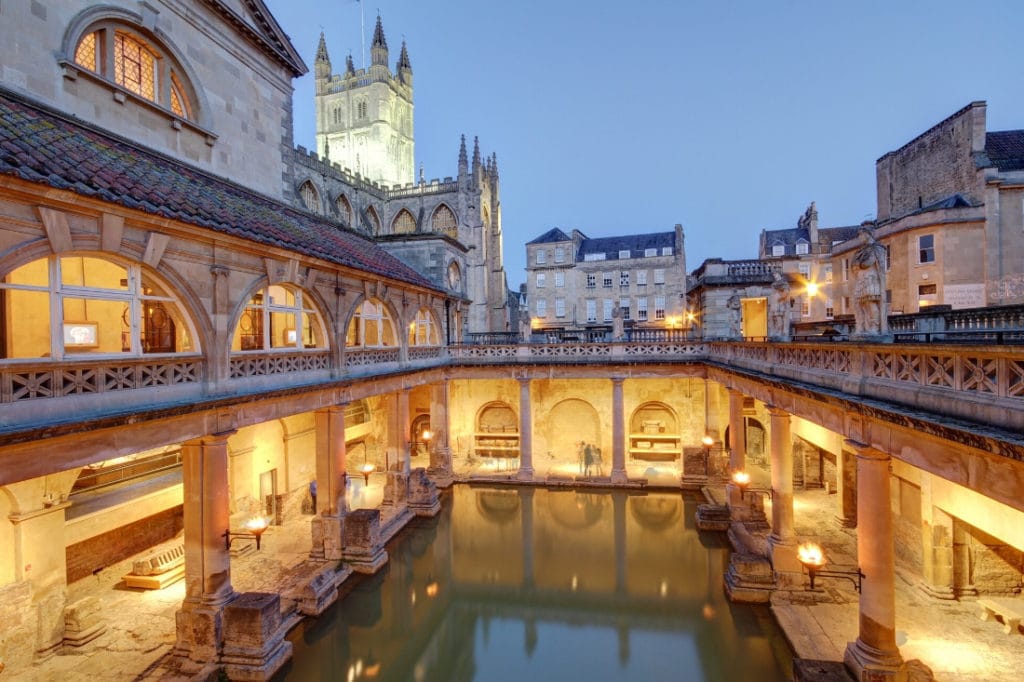 If you're looking to hop over the border from Wales into England, I'd personally recommend visiting the Roman city of Bath in neighbouring Somerset. It's a city that has historic sights around every single corner.
From the iconic Roman thermal baths to the architecturally-stunning Crescent area to the culturally-significant Jane Austen Centre, you're sure to find a little something for everyone during a day trip to Bath. Honestly, you might need more than just a day trip to see everything I've mentioned here!
Kayak through the Wye Valley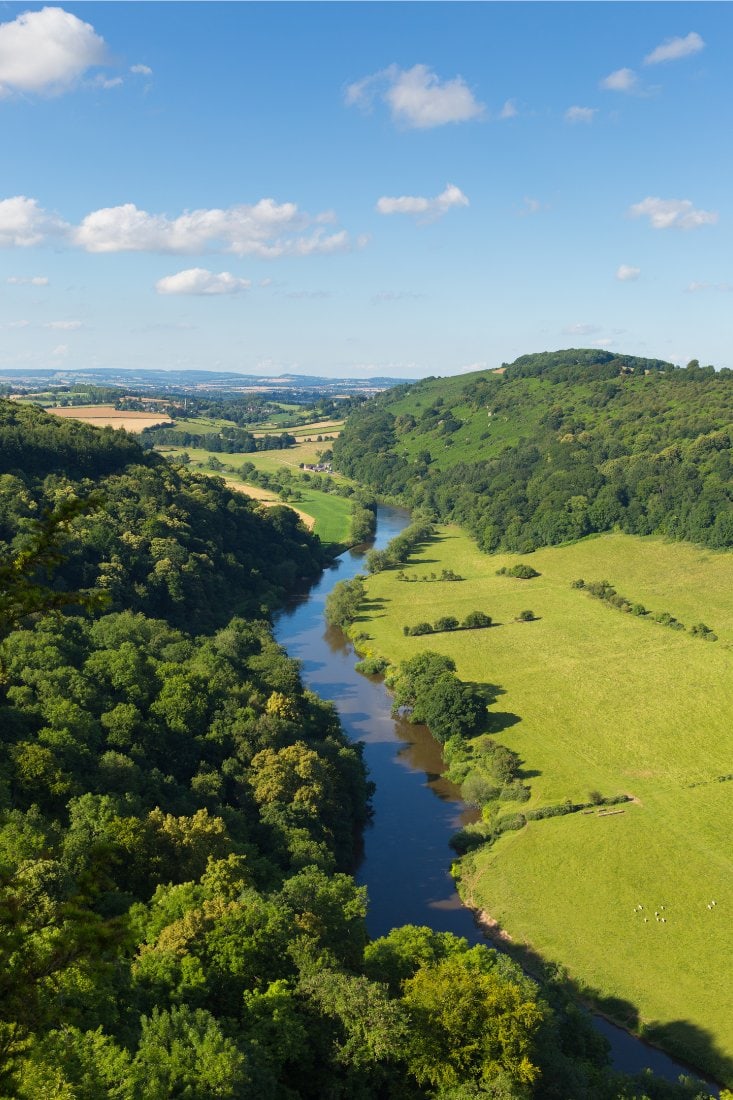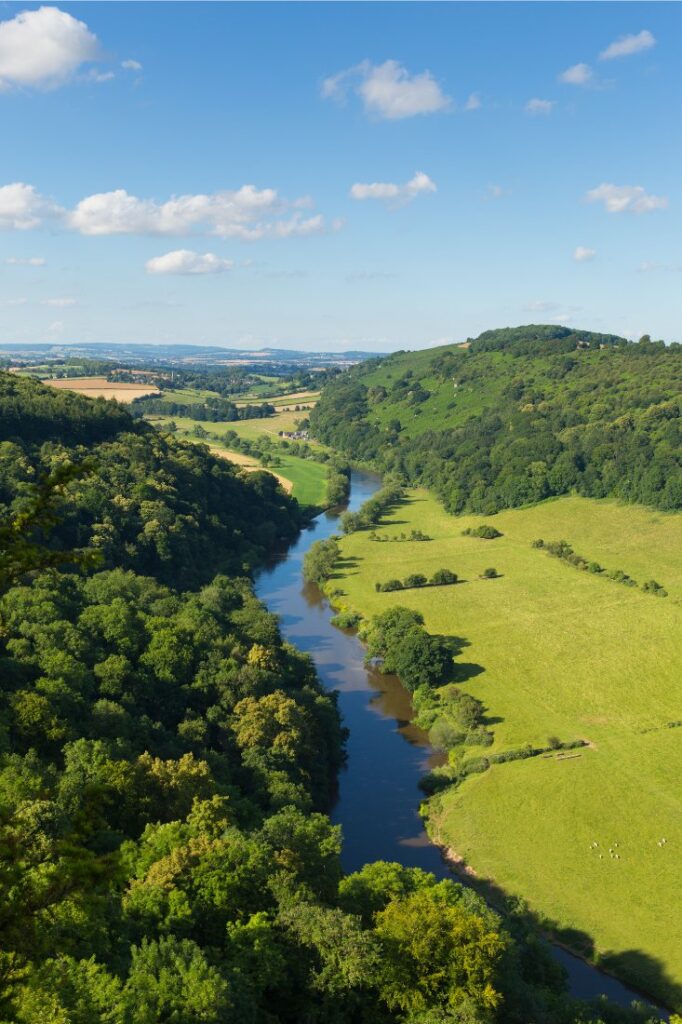 Want to be surrounded by beautiful trees, valleys, and the sounds of nature? Head over to the Wye Valley on the border with England for a relaxing day out. In my opinion, one of the best ways to appreciate the area is by kayak.
You can find plenty of places that hire out kayaks and paddleboards throughout the valley, or if you have your own, there are a ton of accessible launching points. Take a slow paddle along the River Wye, taking in the expansive valley around you. It's particularly beautiful in autumn when the leaves are changing colour. 
Alternatively, if you're looking for one of the best day tours from Cardiff, then check out this one of the Wye Valley and the Brecon Beacons. This is one of the best tours around which I highly recommend.
Head over the border to Bristol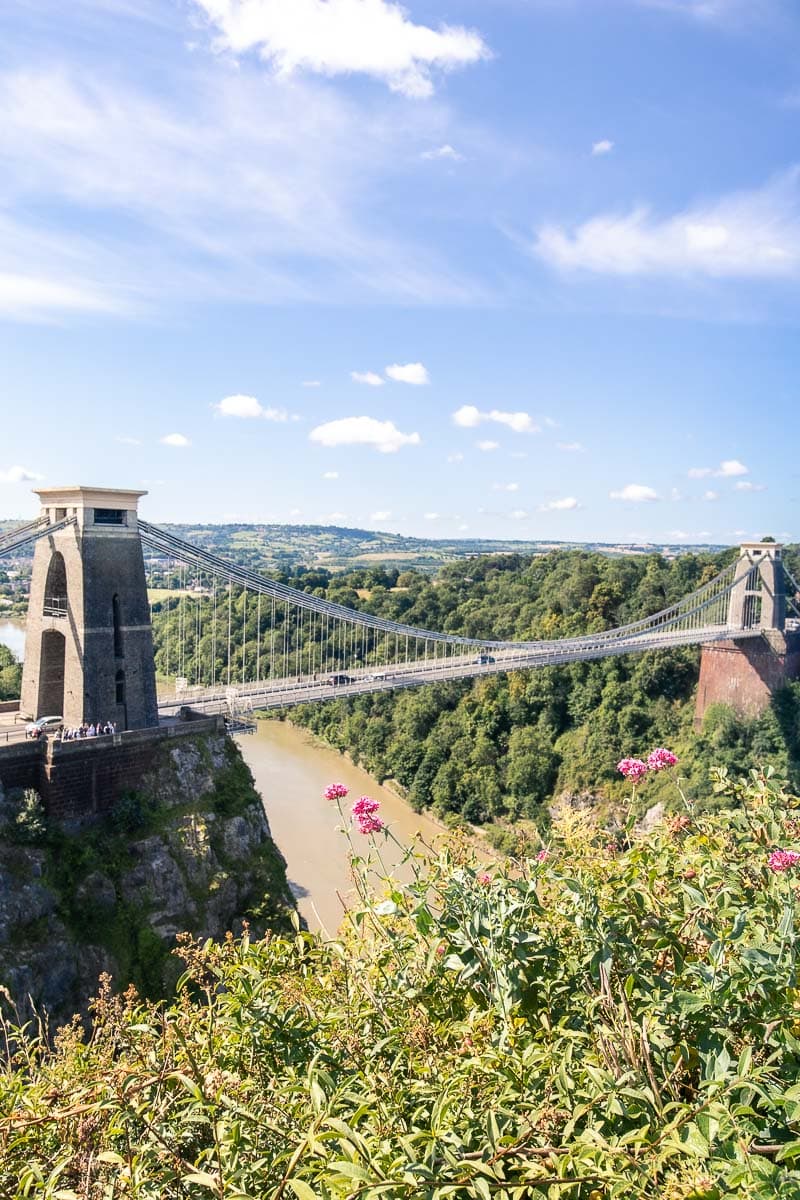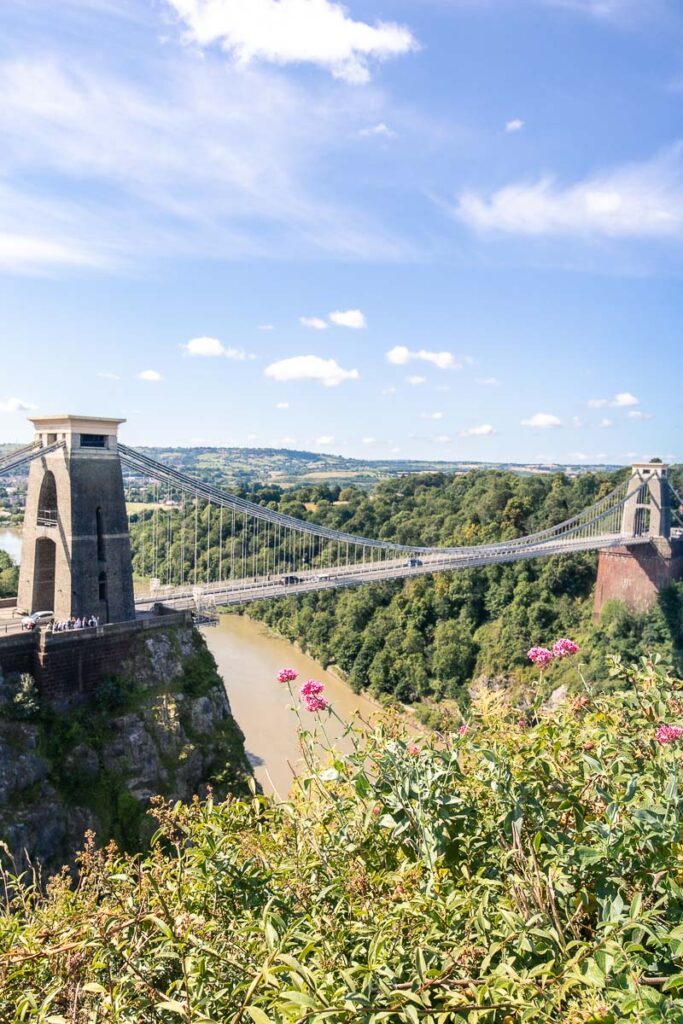 Looking for a city with more of a quirky, independent vibe? Jump the border to the city of Bristol. Known for its creativity, Bristol offers a whole host of independent stores and eateries, making it the ideal place for a day trip.
Make sure that you give yourself plenty of time to explore the port and harbour area which has huge historical significance for the area. Also, a photo of the impressive Clifton Suspension Bridge is an essential part of visiting the city and gives you panoramic views of Bristol and the surrounding area. 
For me, this is one of the best coach trips from Cardiff and there are plenty of transport options to and from each city.
Enjoy the Pembrokeshire Coast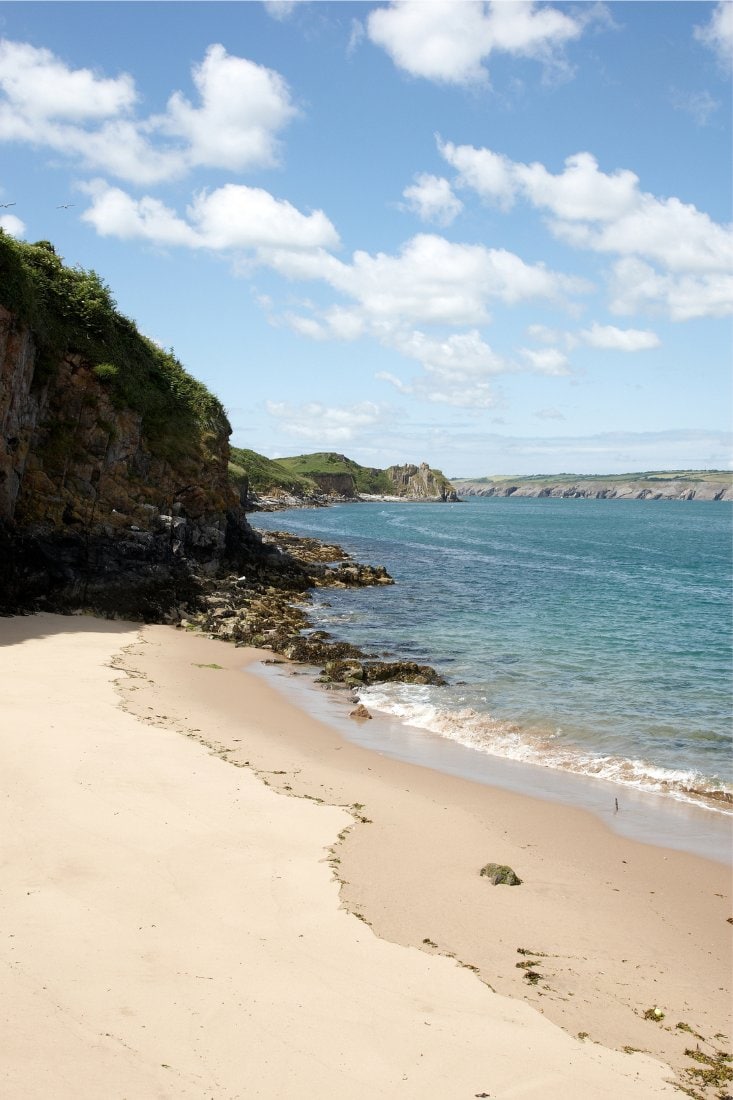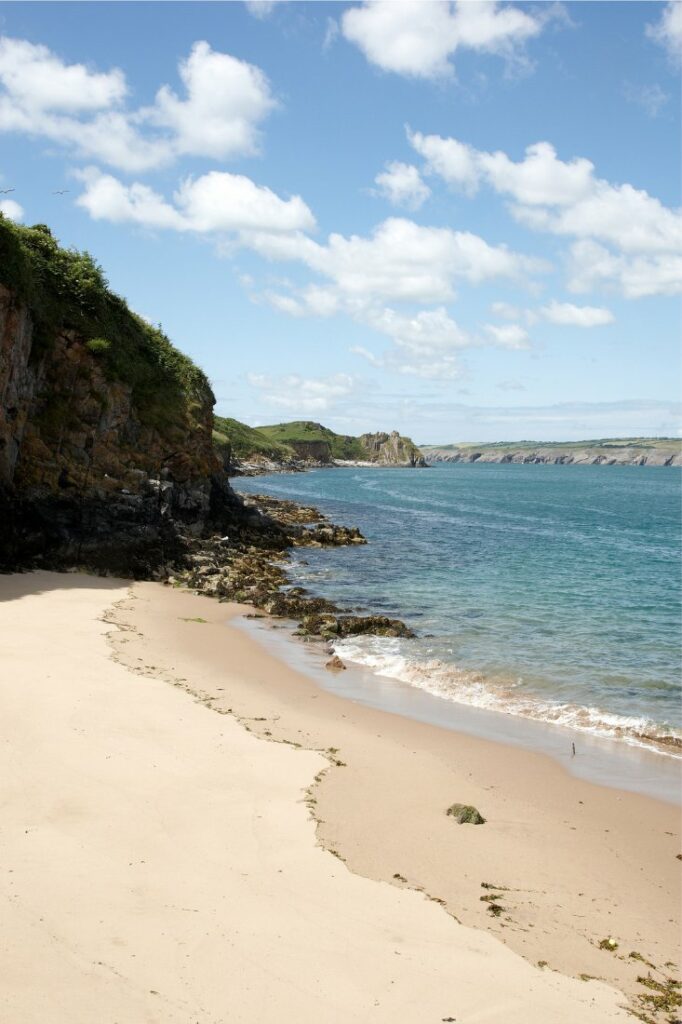 If you enjoy hiking, but want to take advantage of Wales's stunning coastal views, look no further than the Pembrokeshire Coast. This particular stretch of the Wales Coastal Path takes you through gorgeous beach towns, including the popular holiday spot of Tenby.
In addition to cute and quirky beach towns, you can also benefit from panoramic views out across the Irish Sea. You can either enjoy a shorter day hike or indulge in a popular multi-day trek along this legendary Welsh trail.
Learn to surf on the Gower Peninsula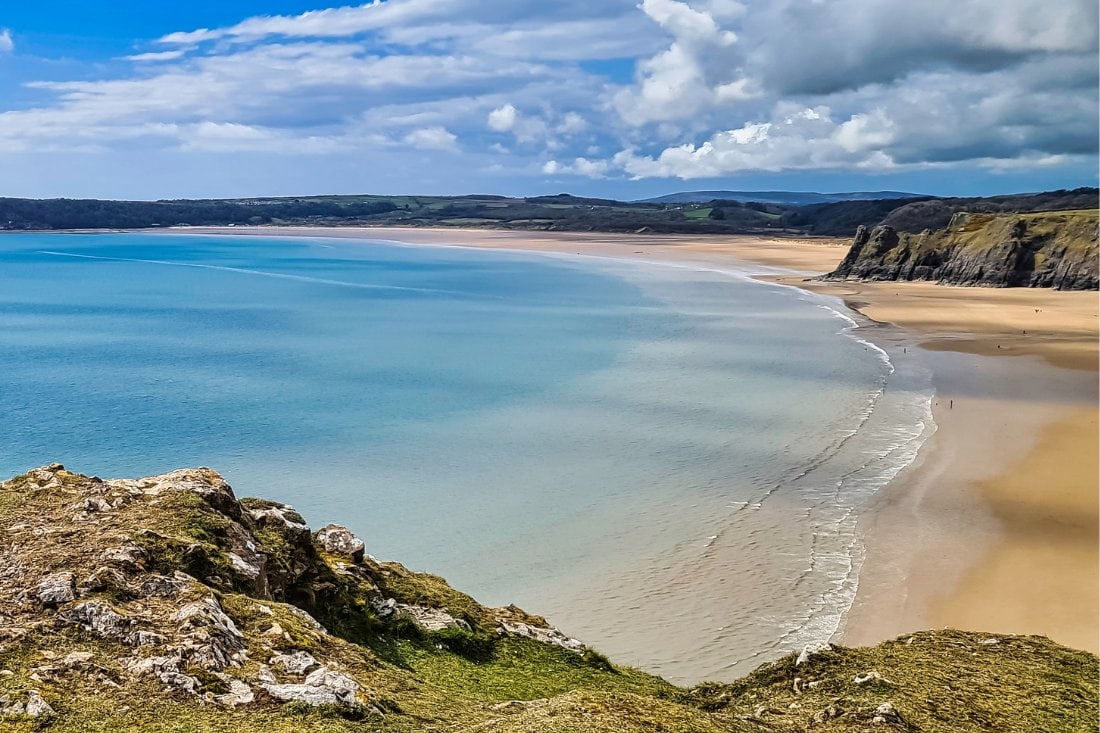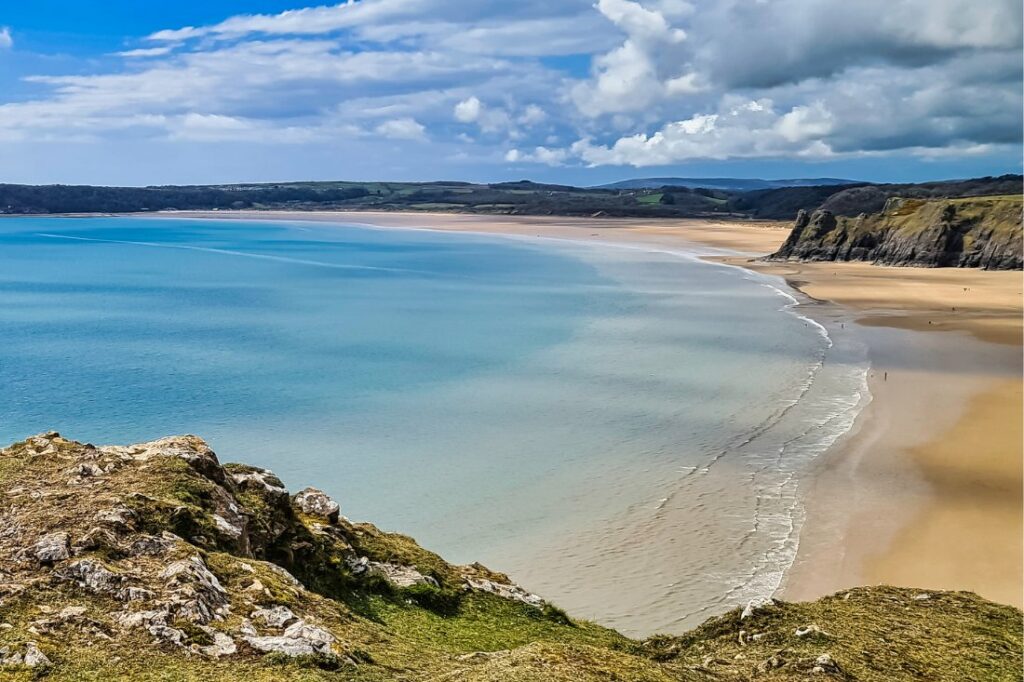 With such a long coastline, you know that there are some amazing surf beaches in Wales. One of the best places to learn to surf in Wales is the Gower Peninsula, just a short journey from Cardiff. Whether you're already shredding or need to learn the basics, there are plenty of surf schools and kit-hiring shops all around the area.
If you're more advanced and looking for bigger and better waves, you'll need to hit the beach during the winter months. Make sure you bring your thickest wetsuit and boots though – the waters get absolutely freezing around this time of year.
Unleash your bookish side in Hay-on-Wye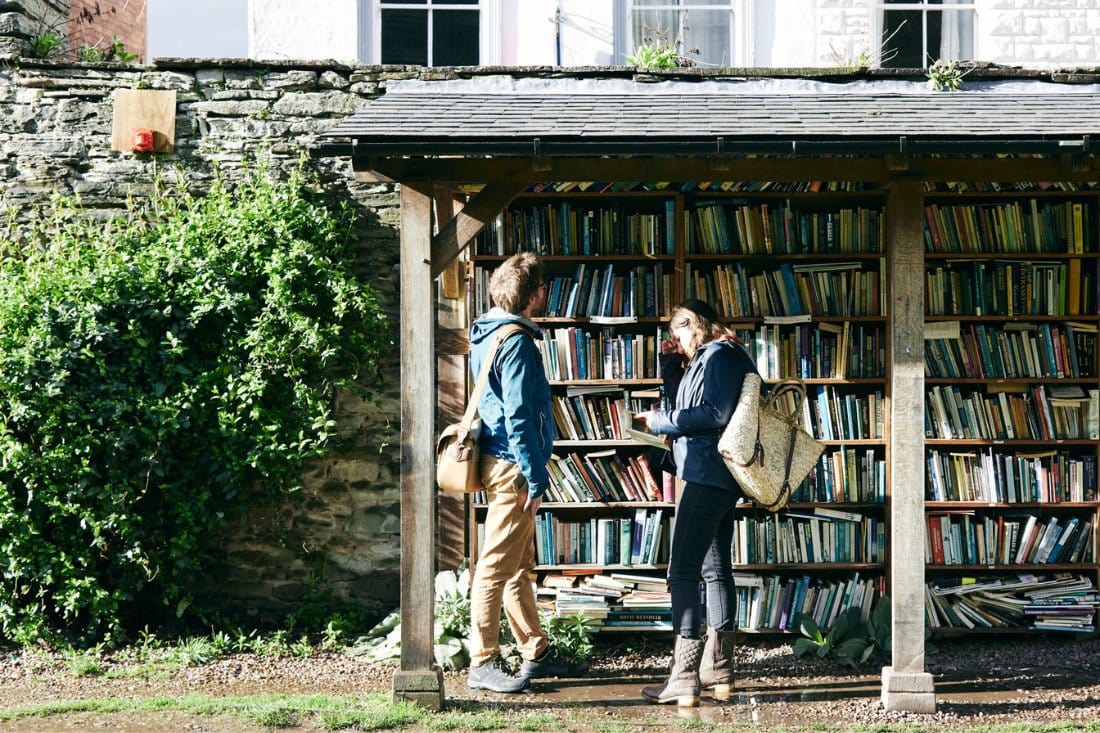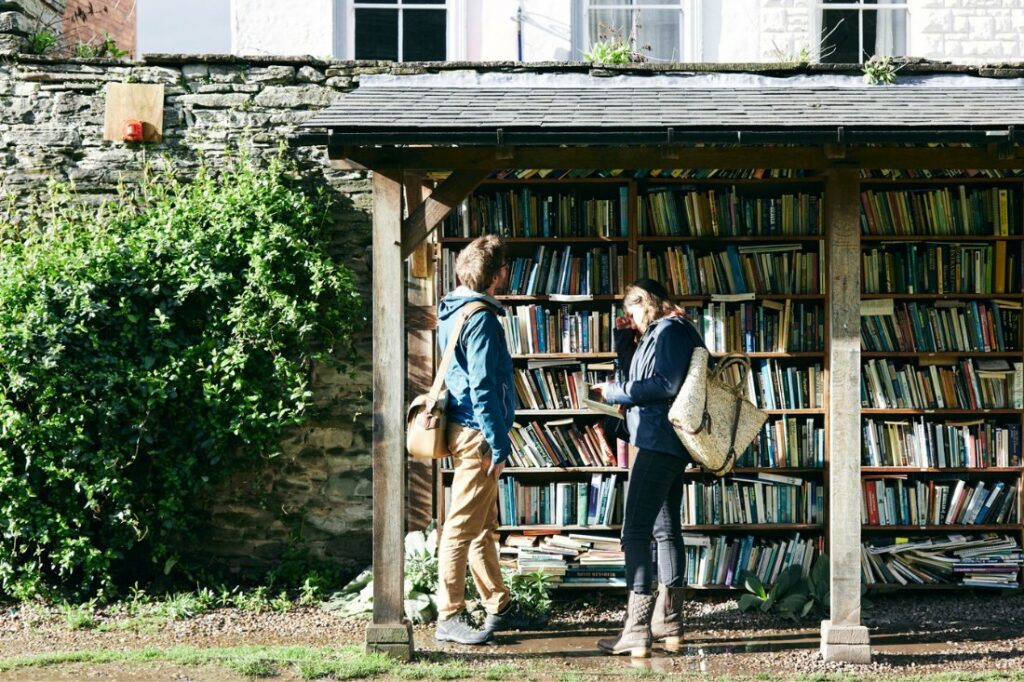 If you're looking for a more relaxing and slow-pace Cardiff day trip, I'd head straight to the charming and whimsical town of Hay-on-Wye. This beautiful town lies on the border with England and is probably best known for its love of books and literature.
Once you arrive, you'll find rows of amazing bookstores and independent stores, and eateries. I can easily spend the whole day just wandering from one bookstore to the next! If you're visiting around late May or early June, you'll be able to experience the iconic Hay Festival, bringing together authors from all around the world.
Visit the birthplace of a King at Pembroke Castle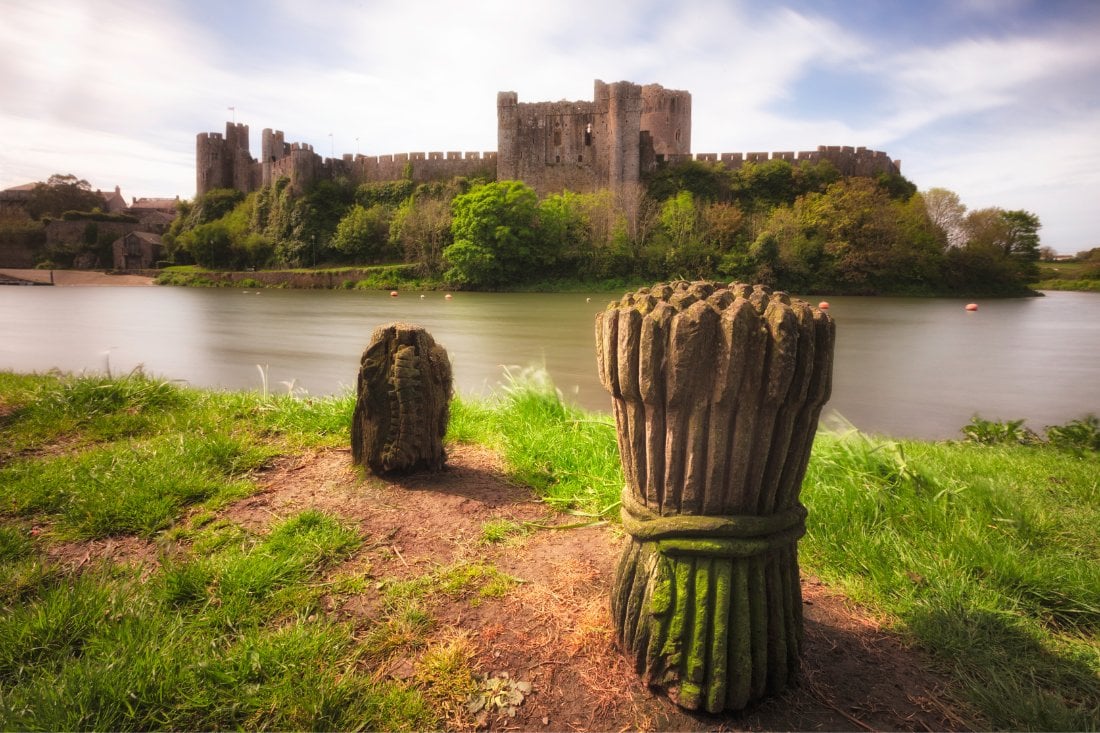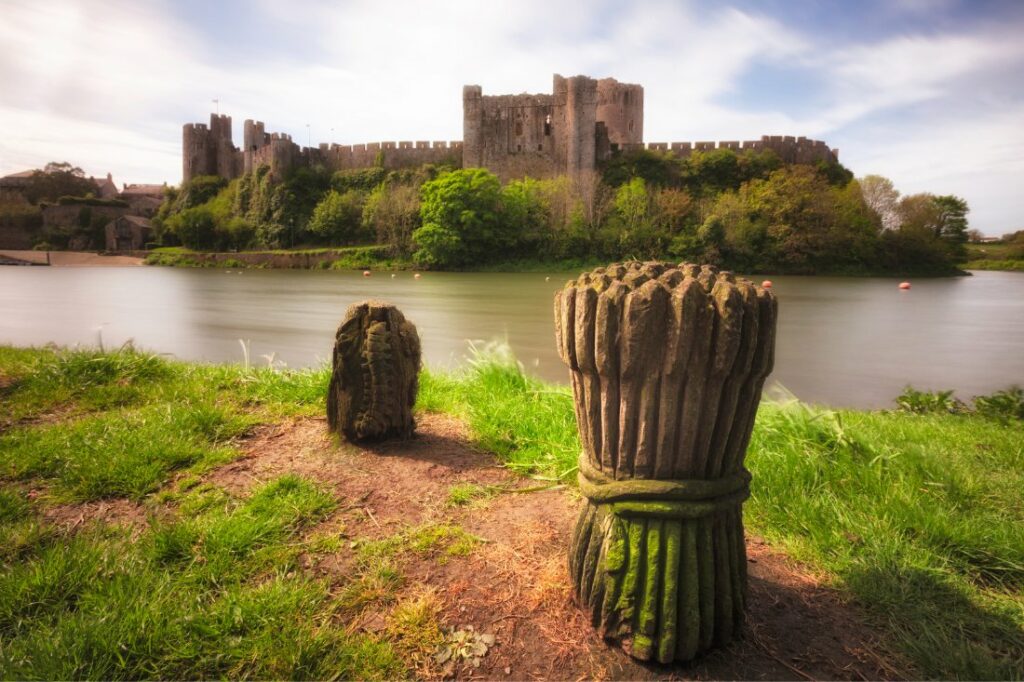 Consider yourself an expert on Tudor history? Well then, you absolutely have to make sure that Pembroke Castle is on your next Wales itinerary. As the birthplace of Henry VII – the first Tudor King – it's a hugely important castle for both Welsh and English history fans.
It's a stunning medieval castle with a glorious moat and grounds. You can wander around at your leisure or learn even more on a guided tour. At the end of your visit, enjoy a cup of tea and a slice of cake in the charming cafe area. 
Alternatively, you can see some of the other castles in South Wales here if you fancy a different one.
Have a typical British seaside day trip to Weston-Super-Mare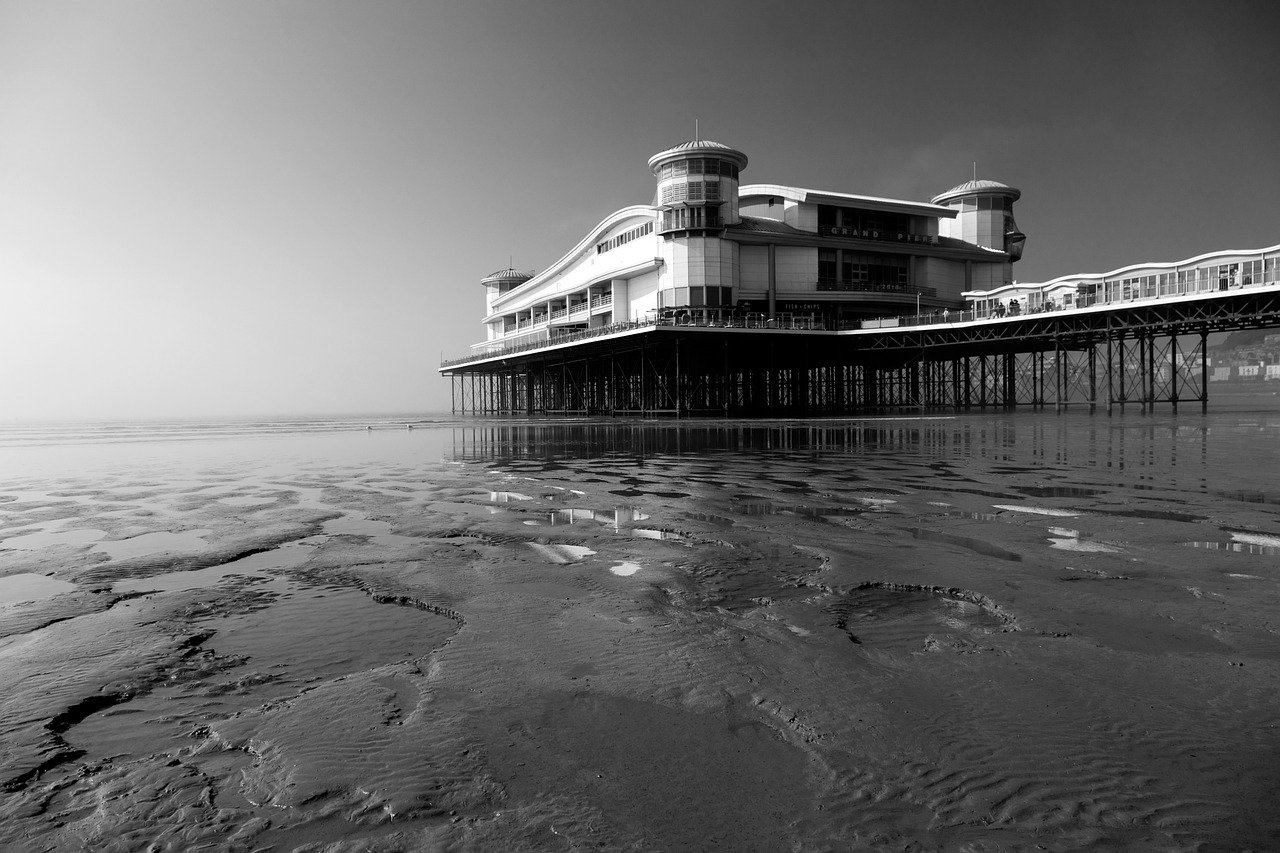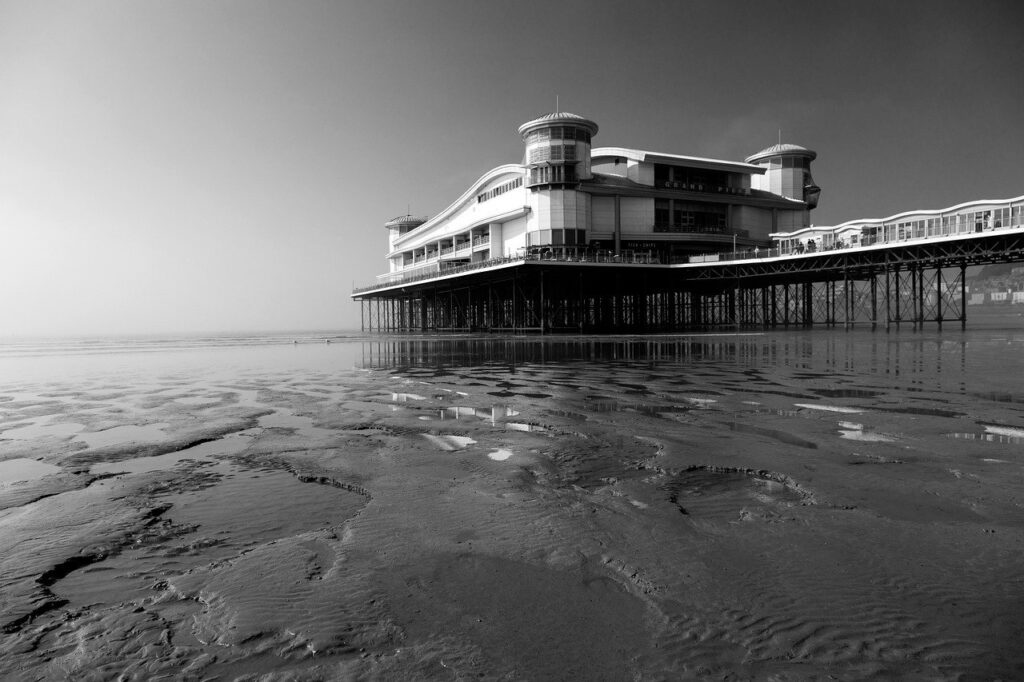 Want to have a stereotypical British day at the seaside, complete with fish and chips, and trying not to drop a 99 Flake ice cream? Head over the border to the seaside town of Weston-Super-Mare. This town has been a popular beachy getaway for decades now.
Weston-Super-Mare is an ideal day trip for families as the town is full of arcades and amusements to keep everyone entertained. Then there's the beach. It's one of the longest sandy beaches in the whole of the UK. That means plenty of space to build sandcastles and bury loved ones!
Discover Wales's favourite poet in Swansea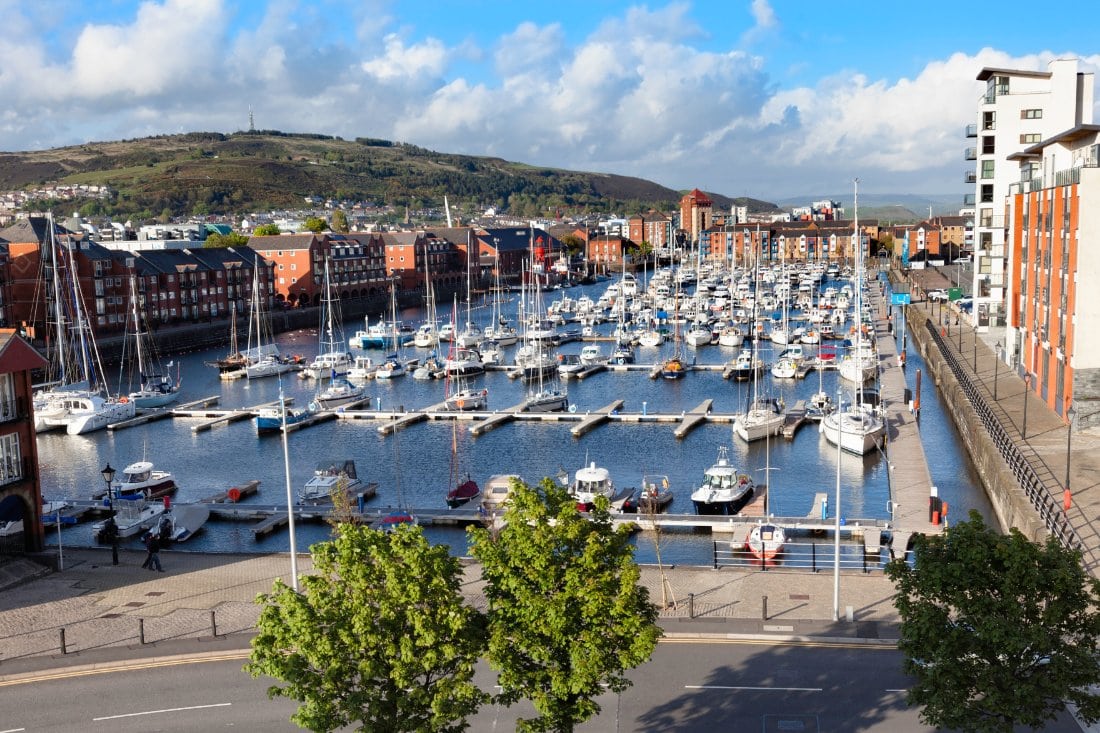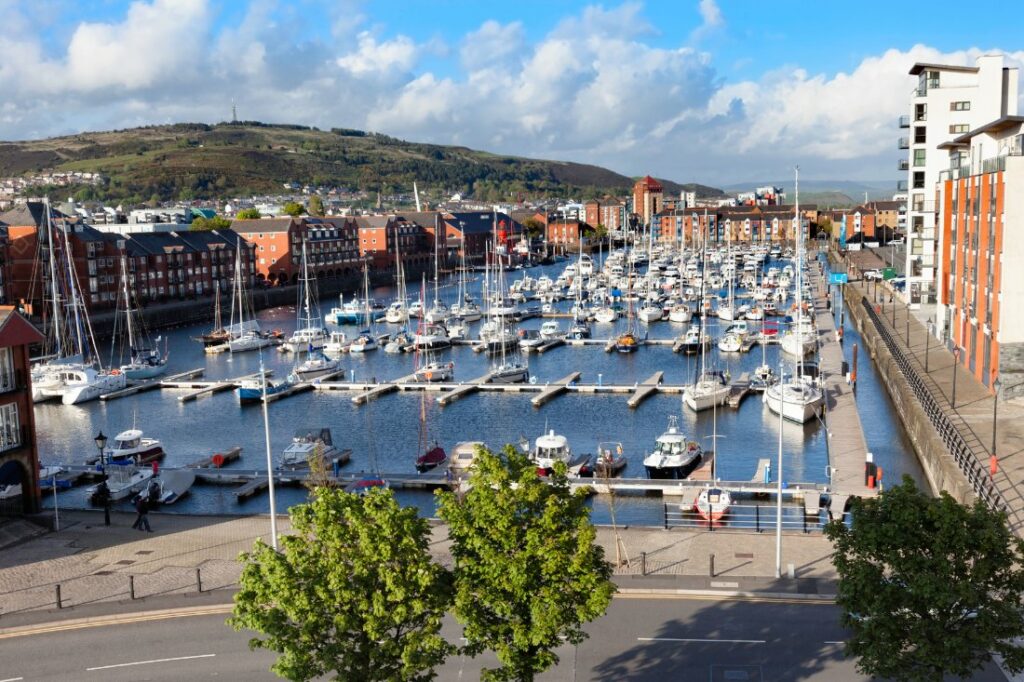 If you love poetry and literature, a day trip to the city of Swansea is going to be perfect for you. As the home of one of Wales's favourite sons, Dylan Thomas, you can retrace his footsteps and see the inspiration behind some of his most famous poems.
Whether you visit the Dylan Thomas Centre for a look around exhibits that bring history and culture to life or head out to the famous cottage where the poet spent a lot of his writing time, there's a lot to love about a literary day trip to Swansea.
Uncover the magic of Stonehenge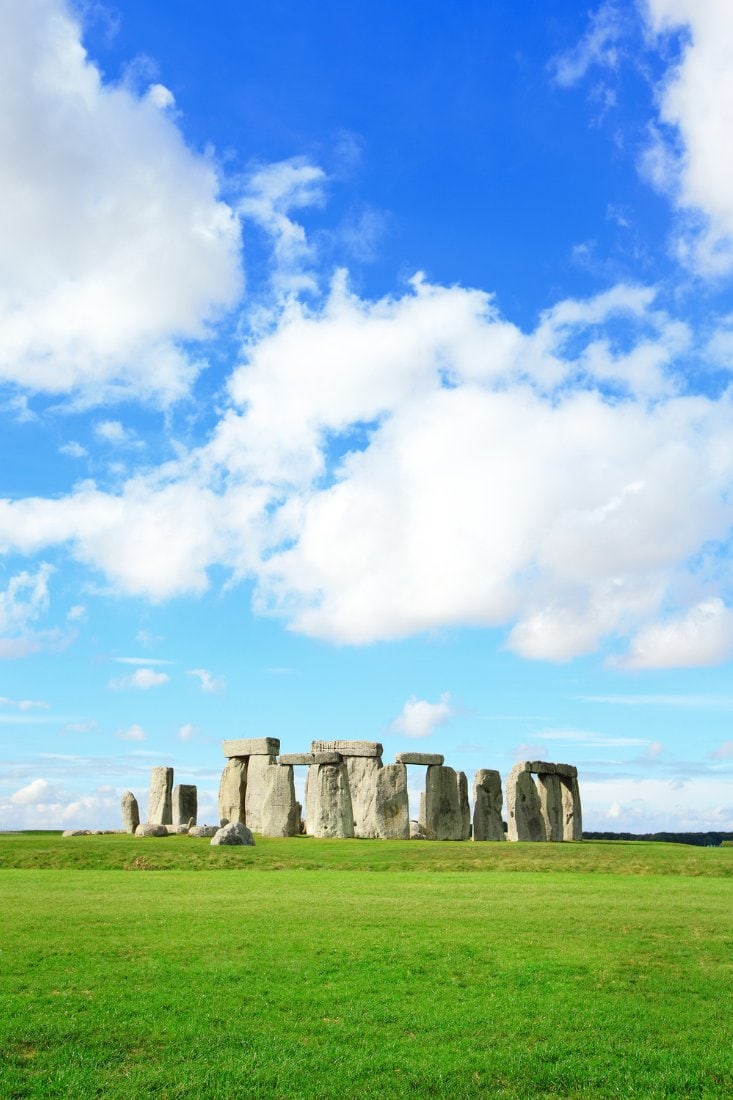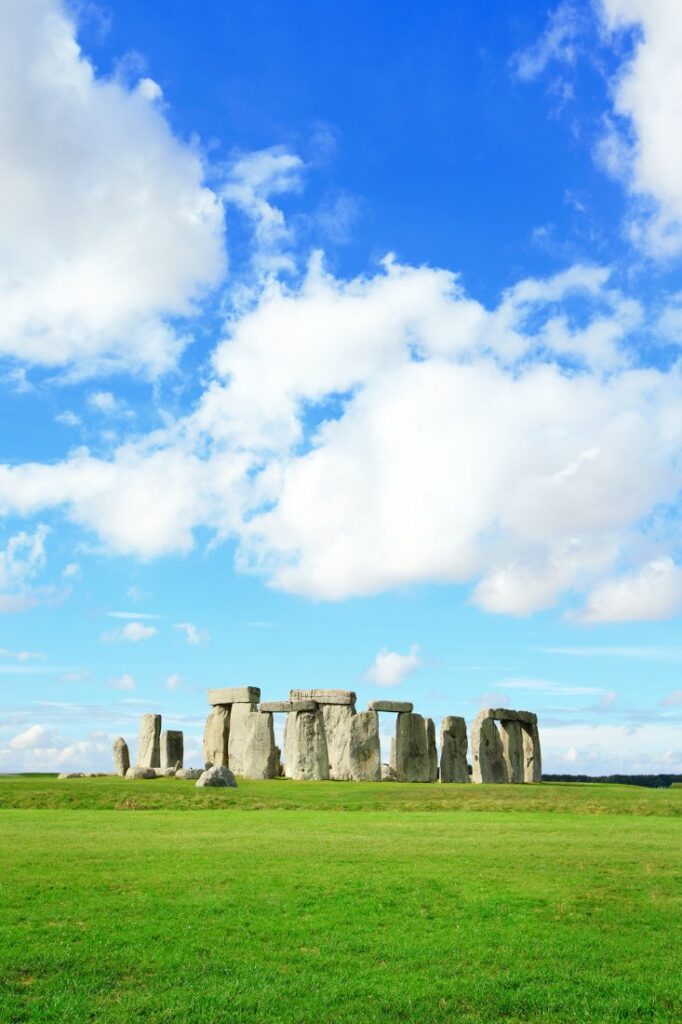 There is a ton of mythology and theory that surround the huge stone circle that is Stonehenge. As this ancient site is only a two-hour drive from central Cardiff, it's well worth journeying out and seeing this majestic landmark up close.
Thought to be built and erected around 2500 BC, the mystery surrounding how the stones got here and what they mean has prevailed for centuries. Was it for a Pagan ritual? Is it a coincidence? Were our ancestors super strong Gods? These are all popular theories around the mighty Stonehenge. 
To avoid the queues, make sure you get your Stonehenge ticket beforehand!
---
All in all, taking a day trip from Cardiff is a great way to enrich your Wales city break and escape the hustle and bustle. What is your favourite Cardiff day trip? Let me know in the comments below and I'll make sure to check it out the next time I visit. 
Like this blog post? Then Pin it for the future!