Spend the day at a safari park, exploring London or experiencing what Royal life was once like with these fantastic day trips from Cambridge.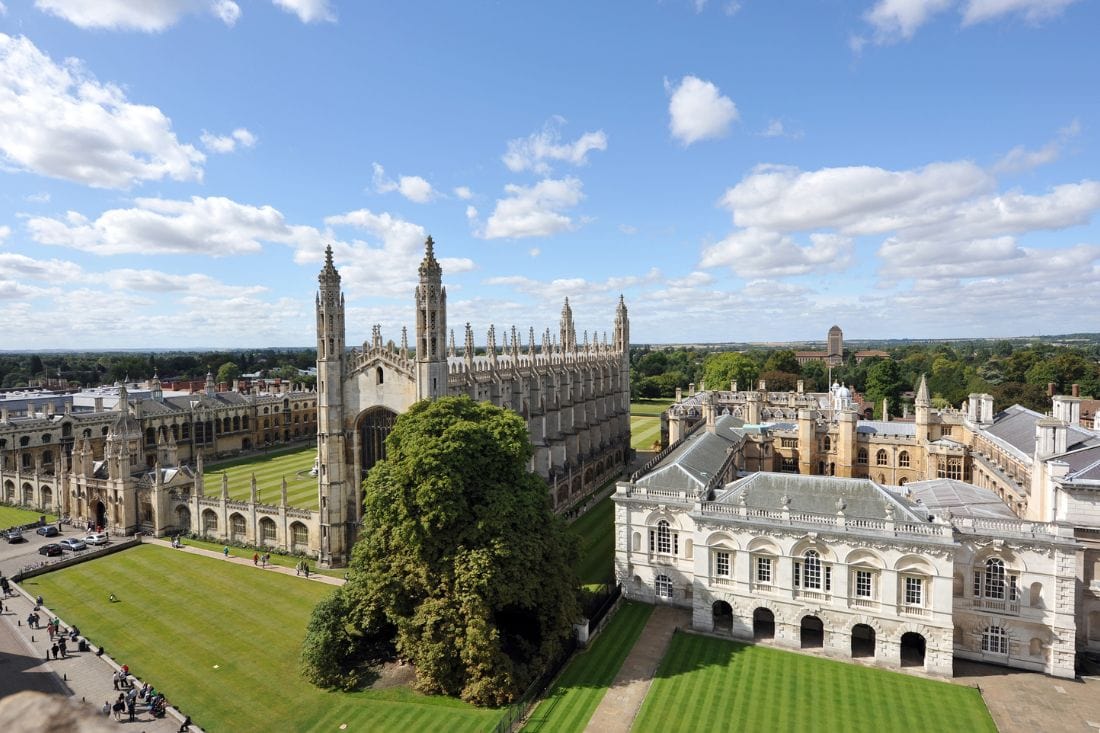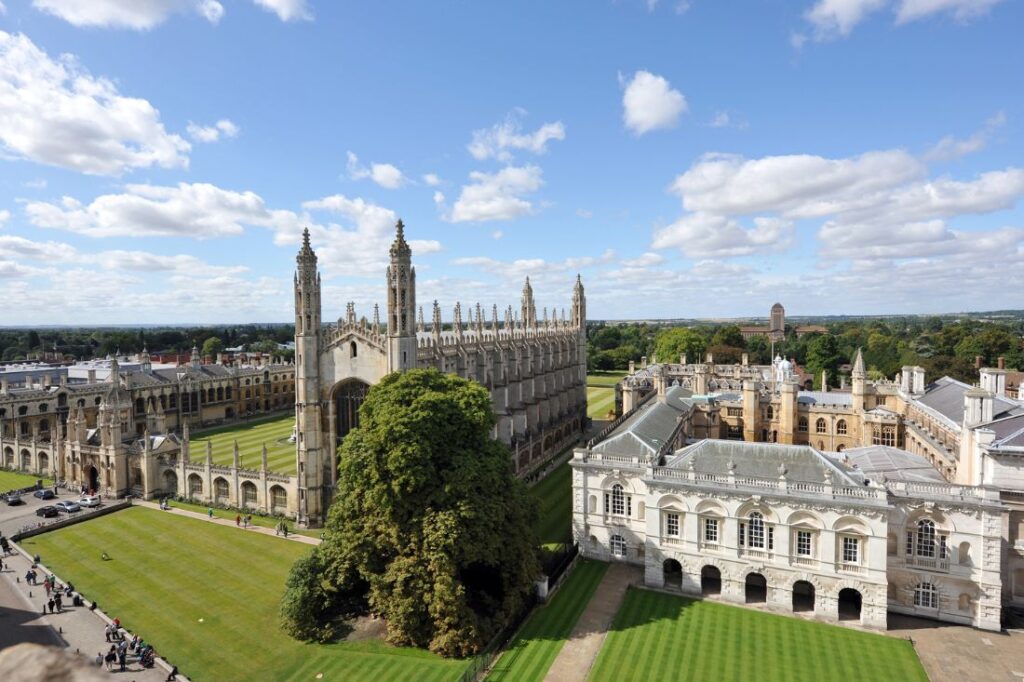 Cambridge is without a doubt one of the most beautiful cities in Great Britain.
Home to Cambridge University, it's infamous for its stunning architecture and the River Cam running through the city. Full of history and culture dating back over 1,000 years, there's so much to do. However, if you're looking for a day trip further afield, we've compiled a list of the best day trips from Cambridge.
If you're on holiday and staying in the city for more than a few days, then we always recommend people go on a day trip to see what's around the city. And trust me, there is a lot to see and do around Cambridge!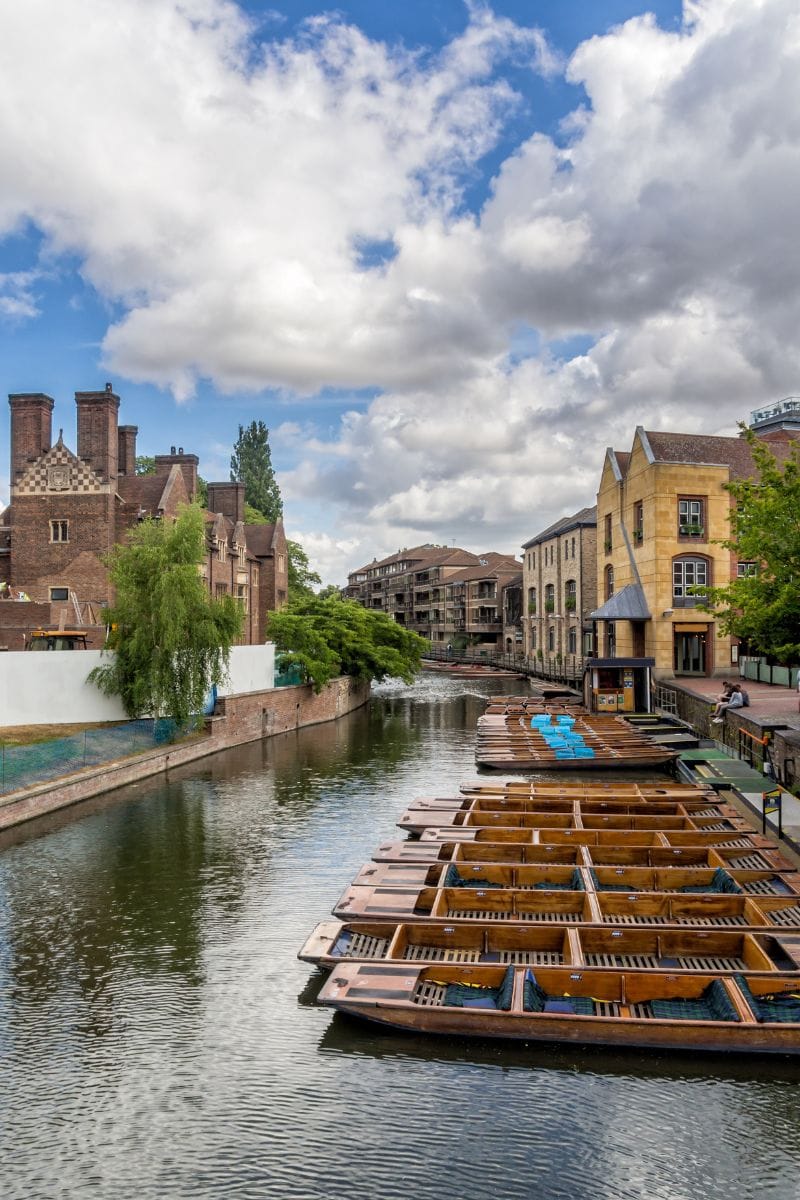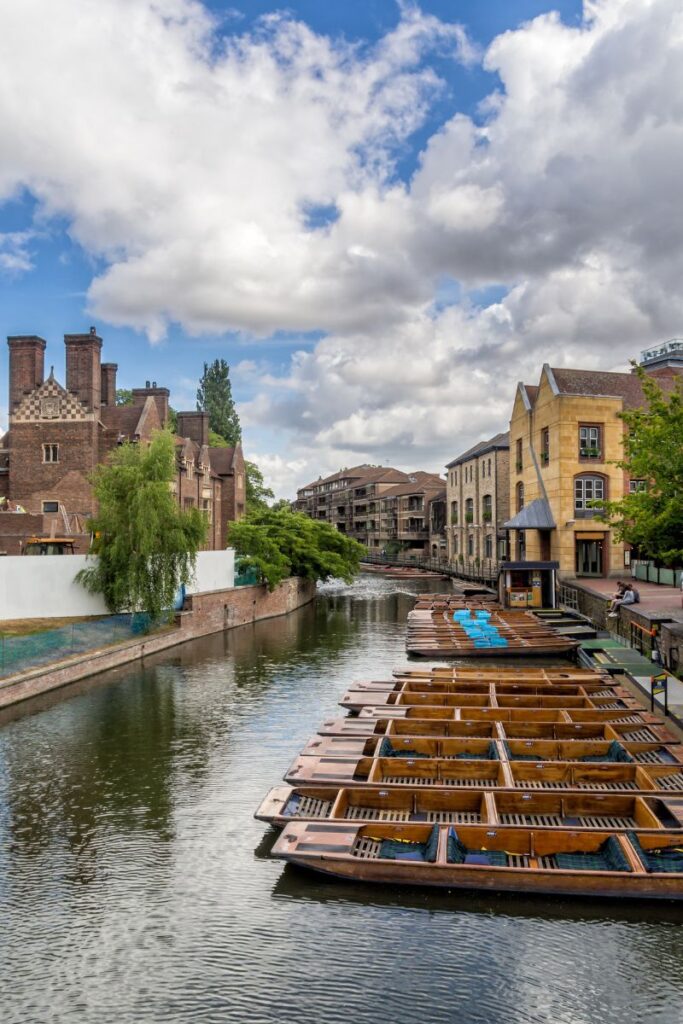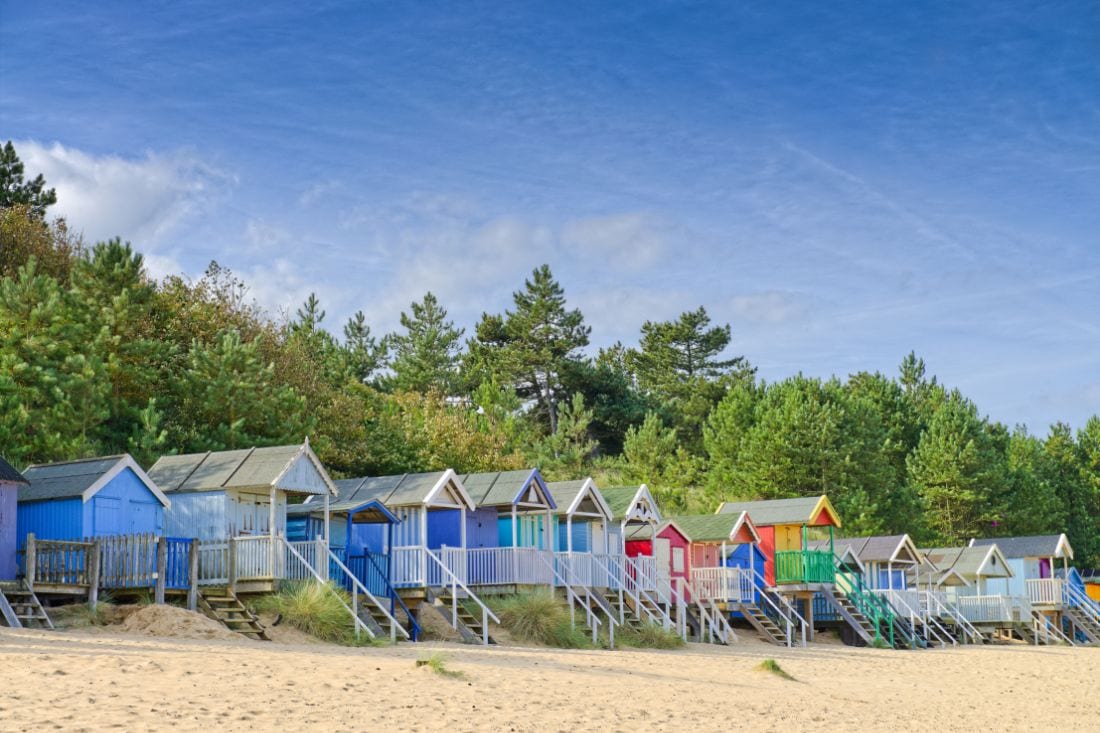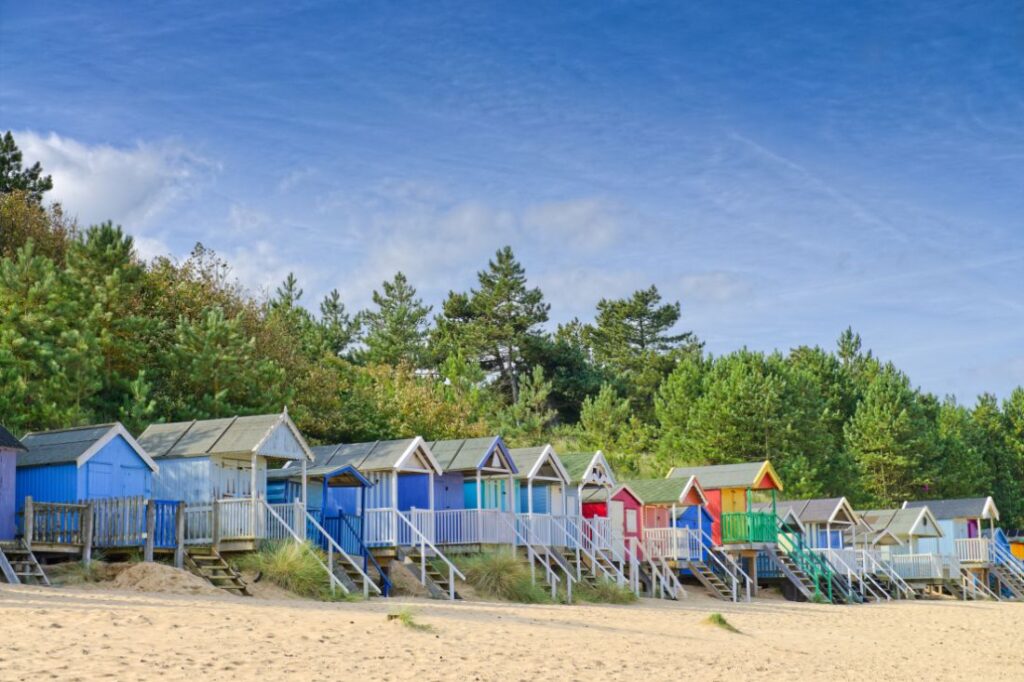 From popular cities like London and Norwich, to safari parks and manor houses, there's a day trip for everyone. We love visiting Sandringham and learning all about the royal lifestyle. Or perhaps you'd prefer checking out the history at Audley's End and Ely.
For family friendly days out, head to Colchester and Thetford Forest. We highly recommend the drive in safari at Woburn Safari Park. There's even days at the beach or hiking in the countryside for good measure!
If you're looking for the perfect day out from Cambridge then keep reading to see what you can do.
If you're staying in Cambridge for a bit, make sure you check out our list of the best punting tours in the city. This guide is perfect for first-time visitors to the city!
---
Best Day Trips from Cambridge
Audley's End Manor House
Nestled amongst the Essex countryside is this gorgeous Manor House from the Jacobean era. The English Heritage owned building is only a 35 minute drive from Cambridge, making it the perfect place to spend the morning or afternoon.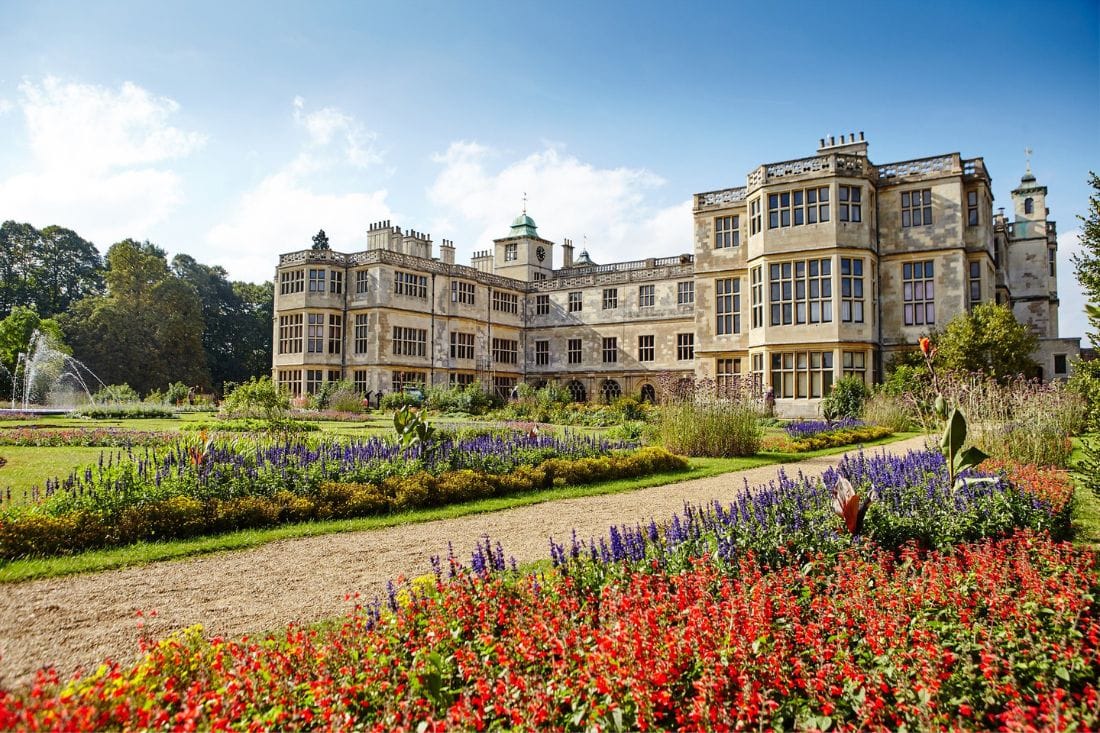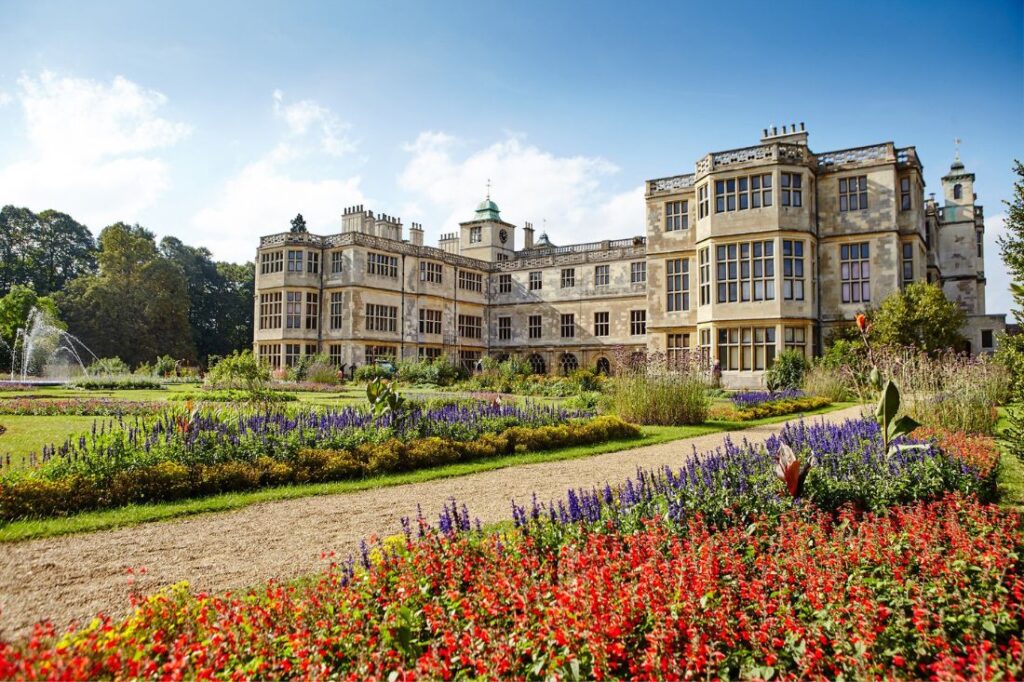 As you discover the home you can watch actors play out life as it would have been as they prepare for the family of the house to return.
You can even venture through the Victorian stable and acres of parkland with your little ones. There's a surprising amount to do here, and the kids will love it too.
Ely
Ely, once home to Oliver Cromwell, is one of the smallest cities in England. Here you can explore the history of Oliver Cromwell's house or visit Ely Museum, which used to be a jail.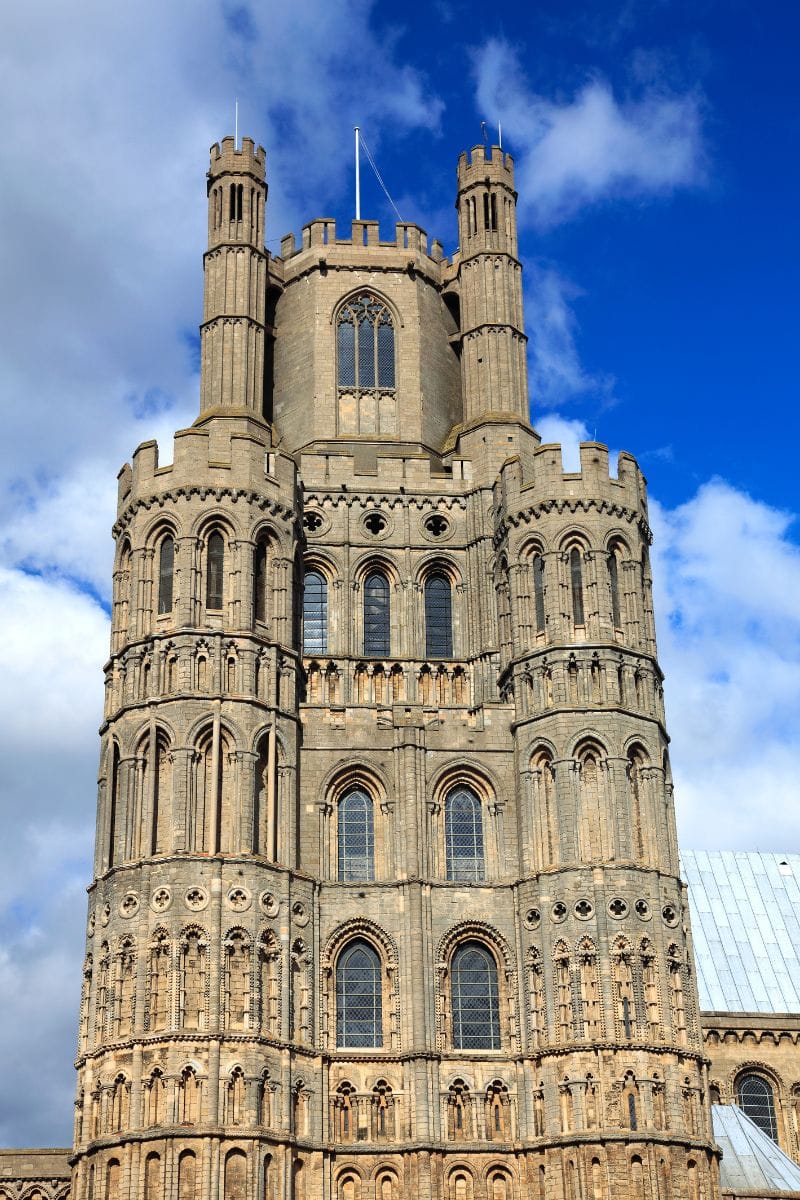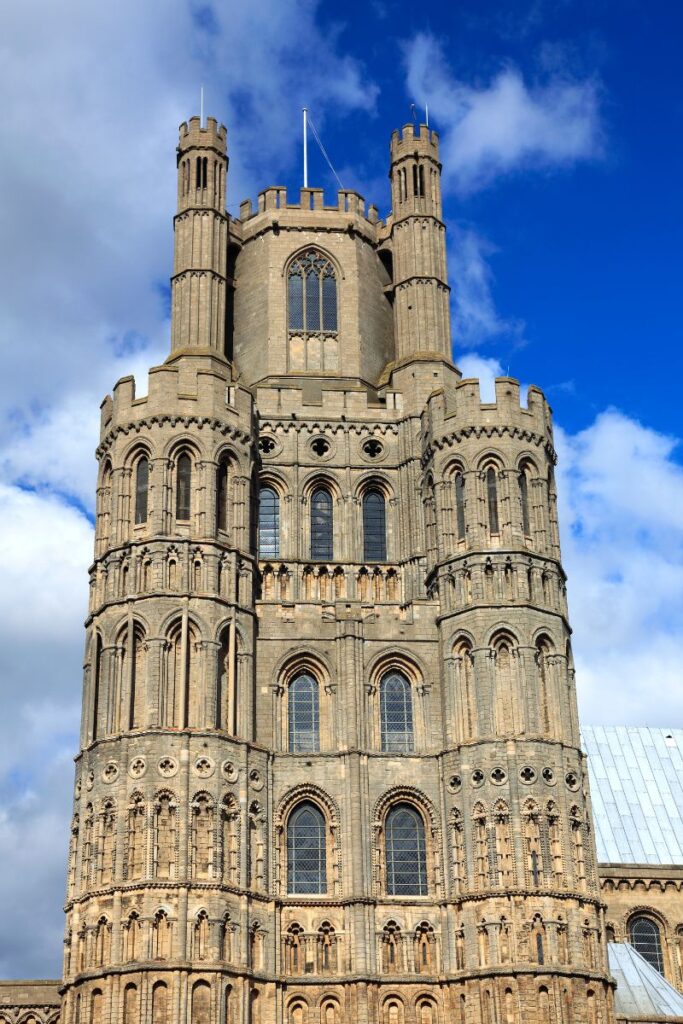 If you're a fan of The Crown you're going to want to visit Ely Cathedral, which was used to film some scenes. There's even a stained glass museum inside where you can marvel at the art.
Don't forget to try the infamous delicacy before you go – smoked eels caught from the River Great Ouse. I promise you it's a lot tastier than it sounds!
Sandringham
For a regal day out visit the royal residence of Norfolk. King George VI once made his wartime speech from Sandringham Estate. Take a tour around the historic 18th century house and discover how the other half live.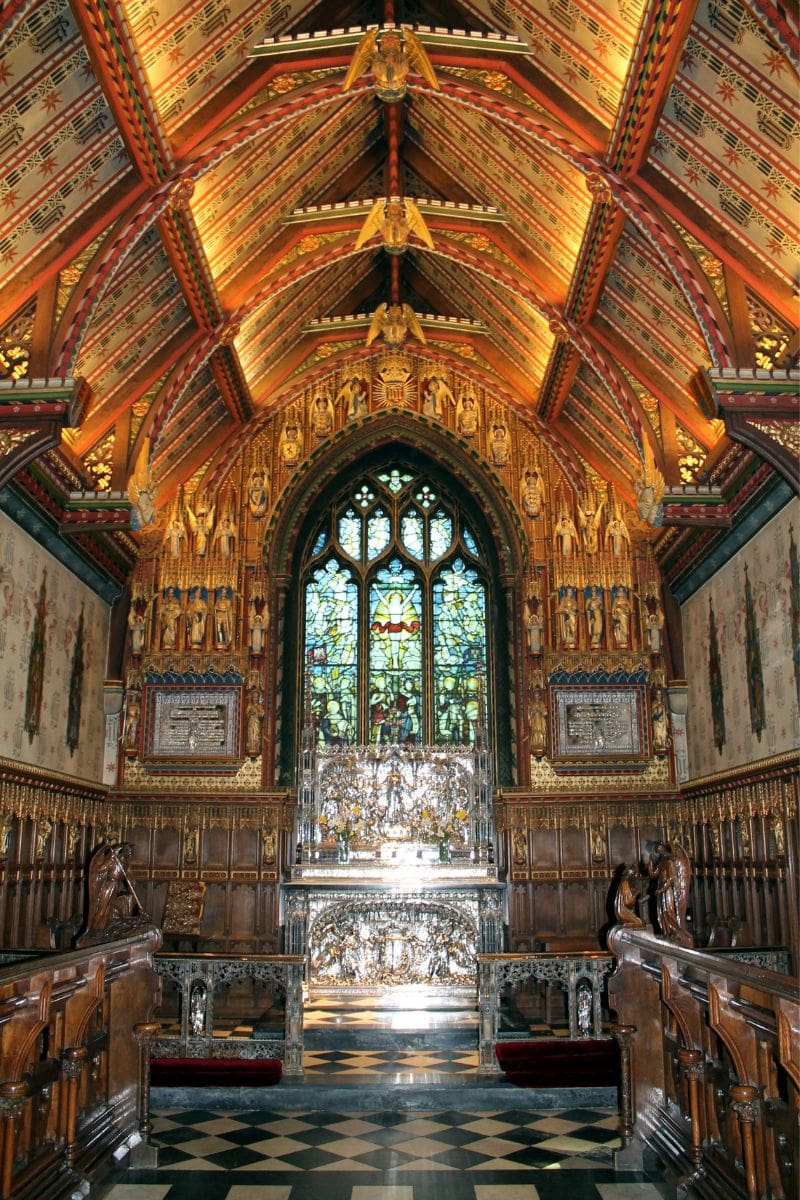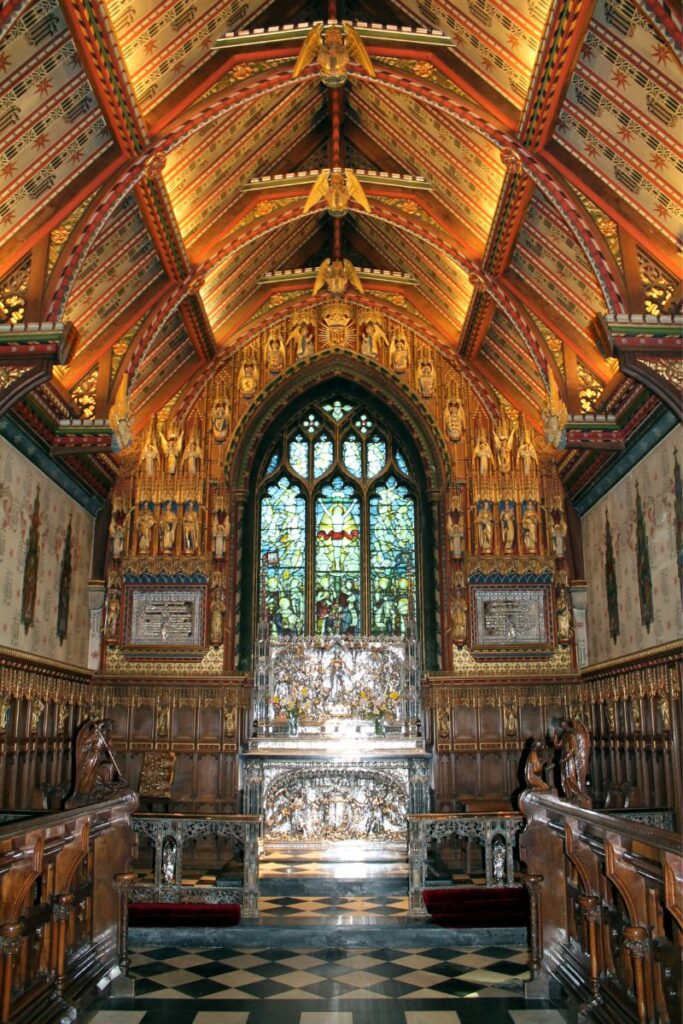 The Royal Parkland is dog friendly, making it the perfect family friendly Cambridge day trip. Cycle or walk around the grounds or check out the children's play area. You can even grab an afternoon tea before you go.
Norfolk Coast
Explore 90 miles of coastline, including beaches, cliffs, salt marshes and estuaries, at Norfolk.
Choose one of the many beaches to relax on, from Heacham Beach to Caister Beach, or perhaps you'd prefer to discover one of the coastal cycling paths.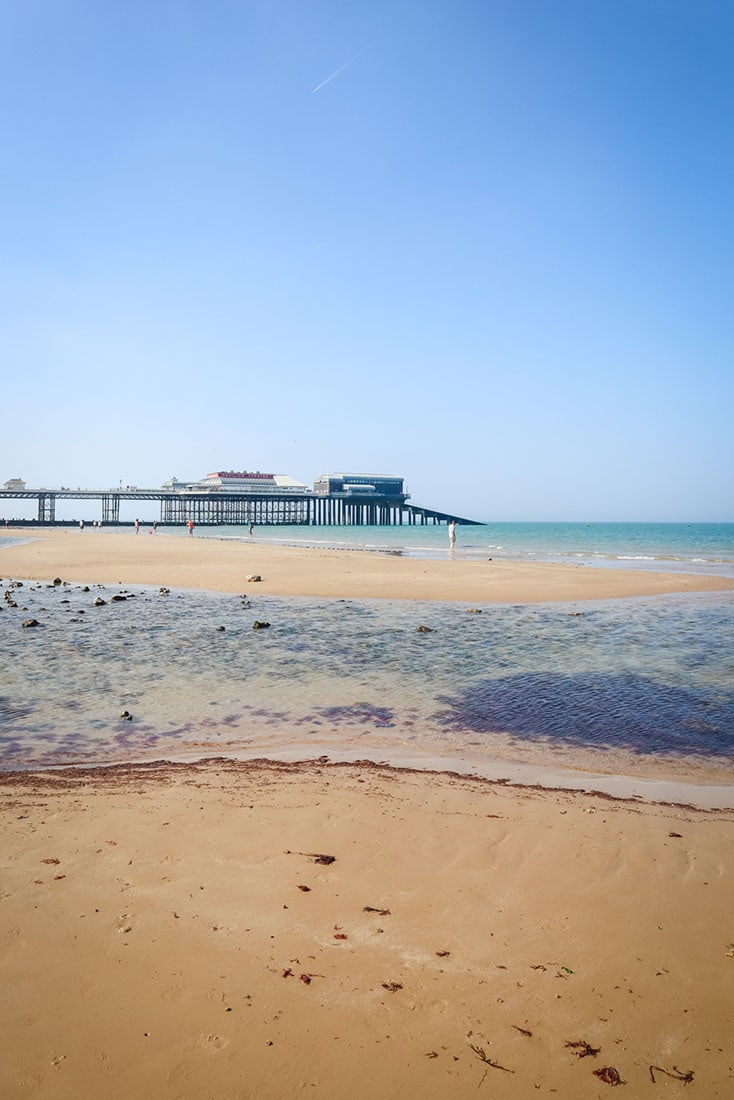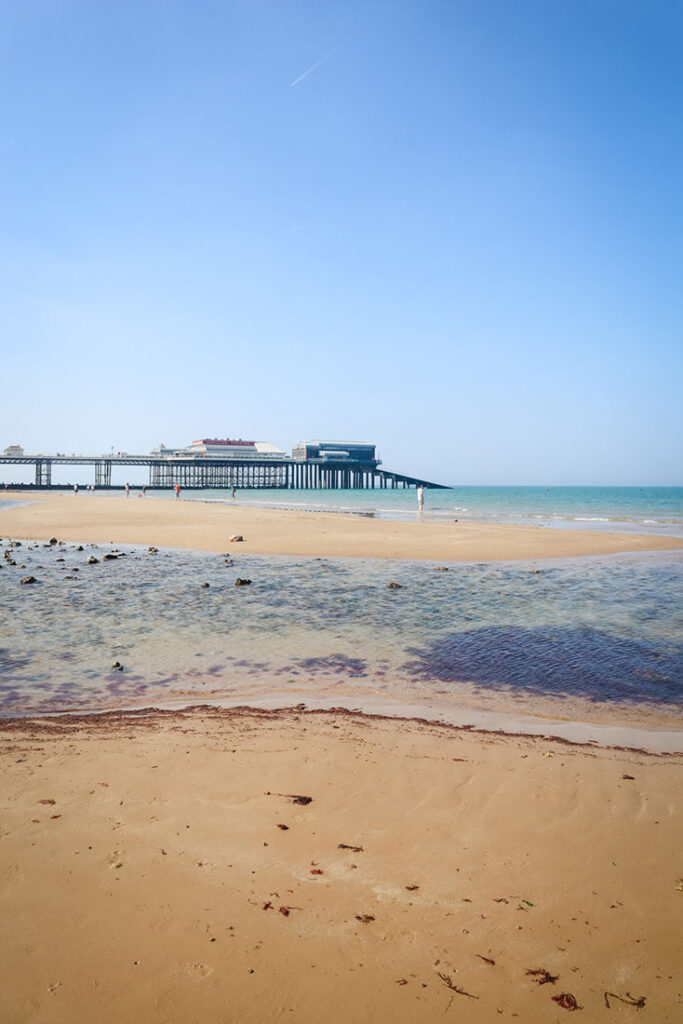 Visit one of the many quaint nearby villages, like Cley-Next-The-Sea. You can even enjoy nature by birdwatching or hopping on a boat to spot the seal colony at Blakeney National Nature Reserve.
One place we love and have written about extensively is Cromer. This is one of the most popular holiday hotspots on the Norfolk coast, so check out the best things to do in Cromer here!
Norwich
Norwich was once the second most powerful mediaeval city, and is now the most complete mediaeval city in the UK.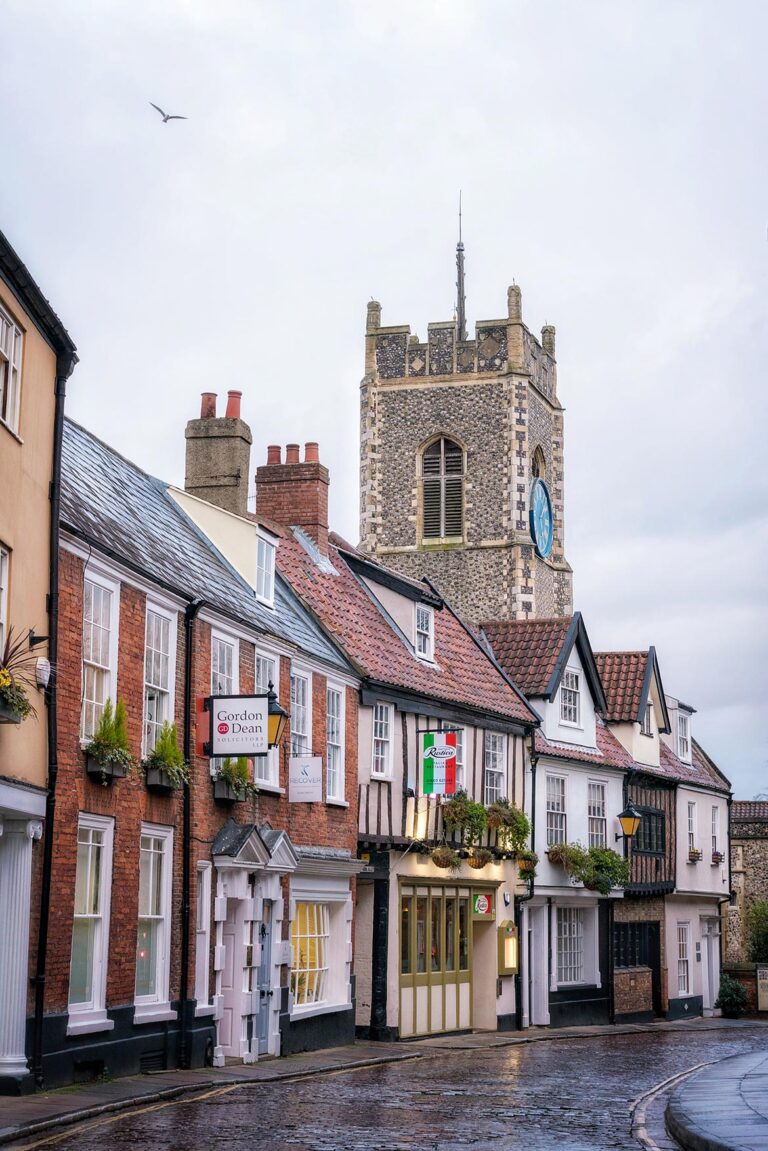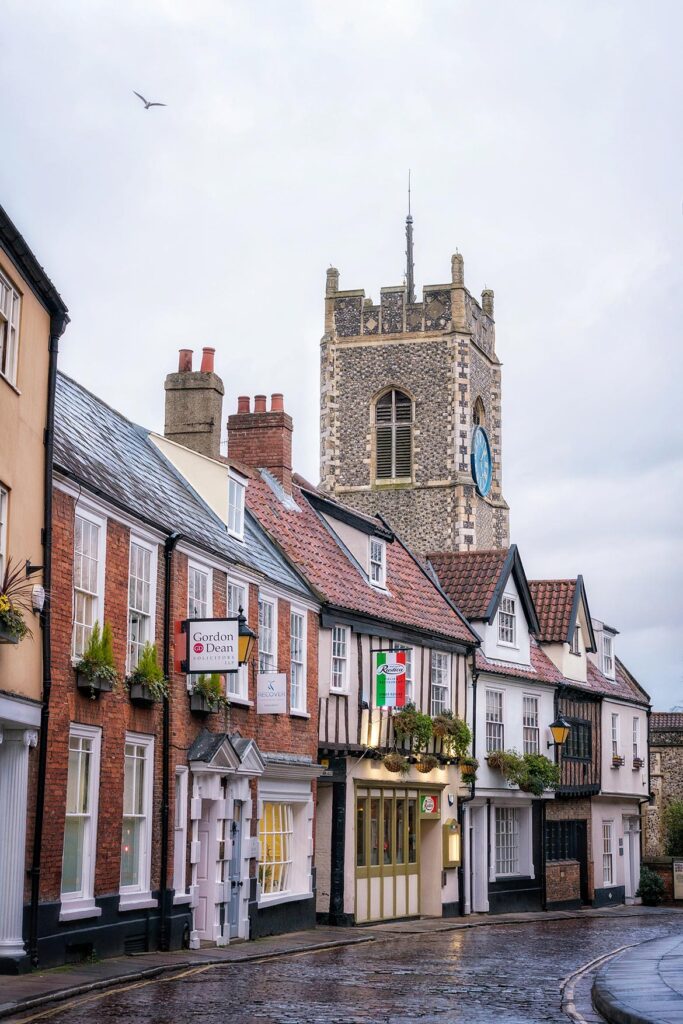 The city is littered with historical attractions. Norwich Castle was originally built as a Norman Royal Palace before being used as a prison. It is now a museum where you can learn all about the history of Norwich.
Walk along Elm Hill, one of the prettiest streets in England with its Tudor buildings. Don't forget to marvel at the city walls which are still intact.
Bury St Edmond's
Bury St Edmond's, now a serene old market town, is one of the best day trips from Cambridge. The abbey was once one of the richest and most powerful Benedictine monasteries in England. Now you can stroll through the abbey gardens and it is gorgeous.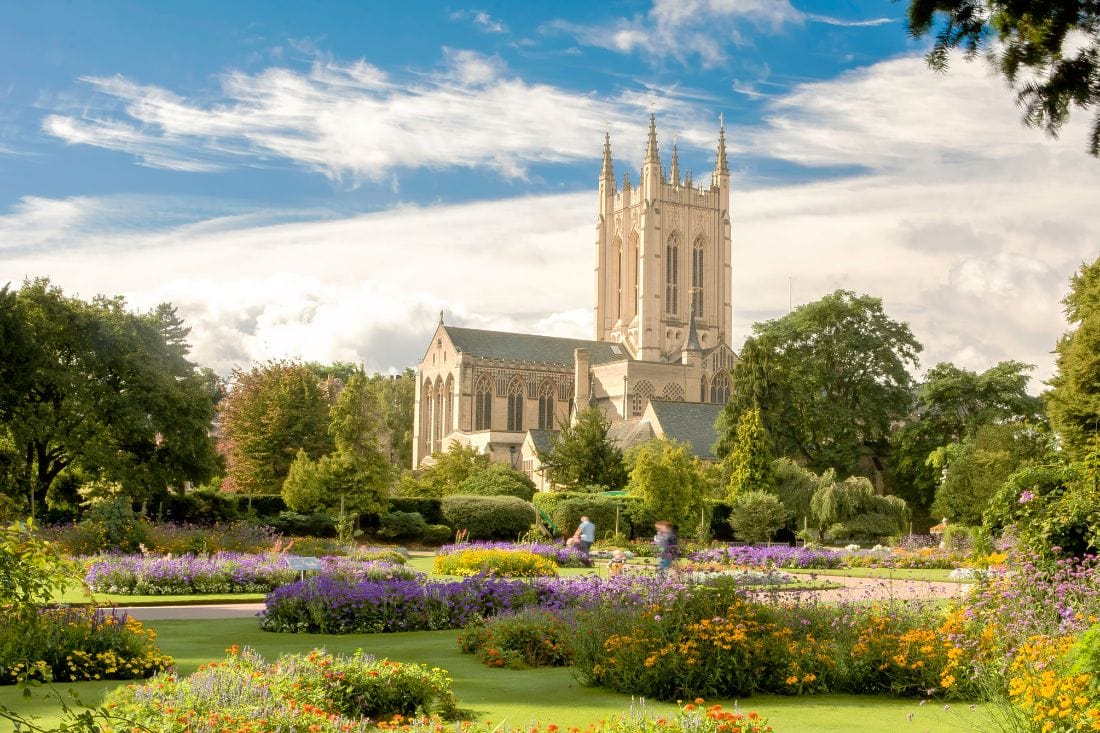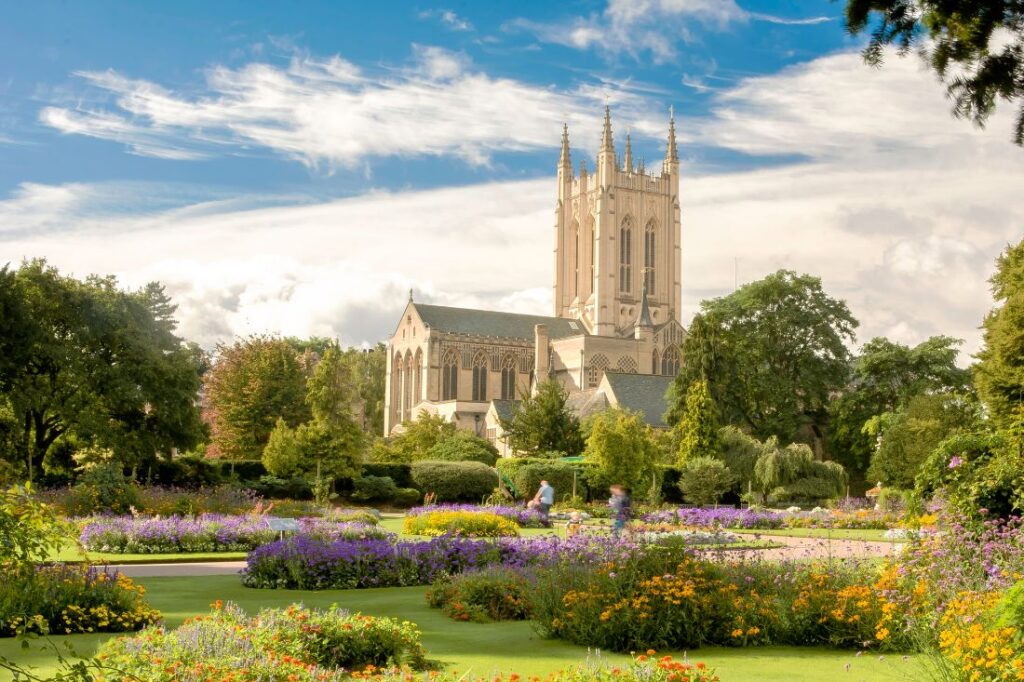 Check out Moyse's Hall Museum to learn about the history of Bury, rare timepieces, and witchcraft! Walk through Nowton Park and enjoy the arboretum, which is home to many exotic plants. If you're into local produce you're going to love the market.
Oxford
Head to the rival university town for a lovely day out. Known as the 'City of Dreaming Spires', Oxford is full of gorgeous architecture and stunning buildings to explore.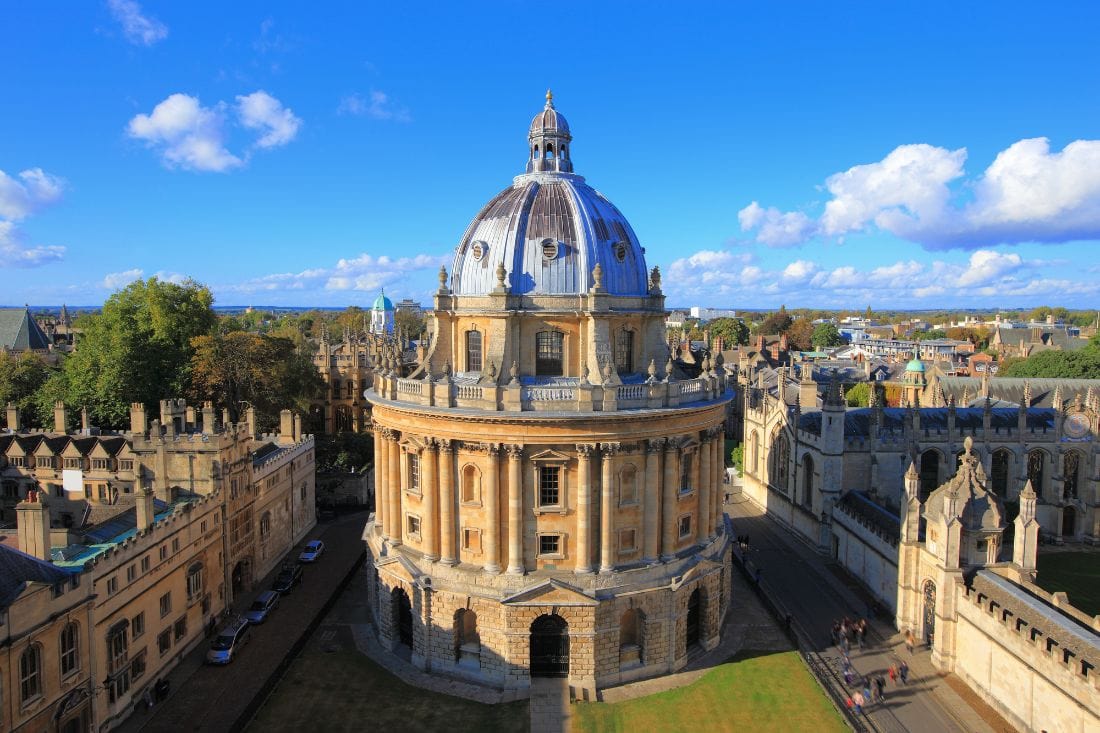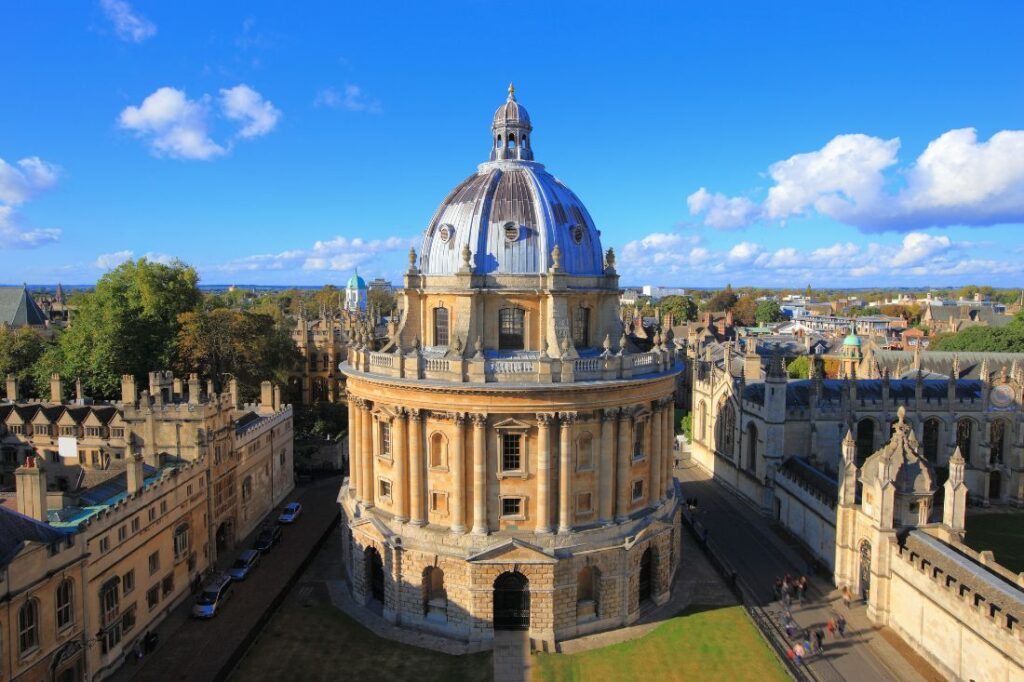 Head to the Bodleian Library, which is one of the oldest libraries in Europe and the second biggest in Britain. Or check out Oxford castle and prison for an exciting day out.
Harry Potter fans are going to love visiting Christchurch college. Some of the Hogwarts scenes were filmed here too!
London
Nothing can beat a day trip to the capital. Just a short drive or train ride from Cambridge is the city of London. From food and theatre, to history and art, there's something for everyone!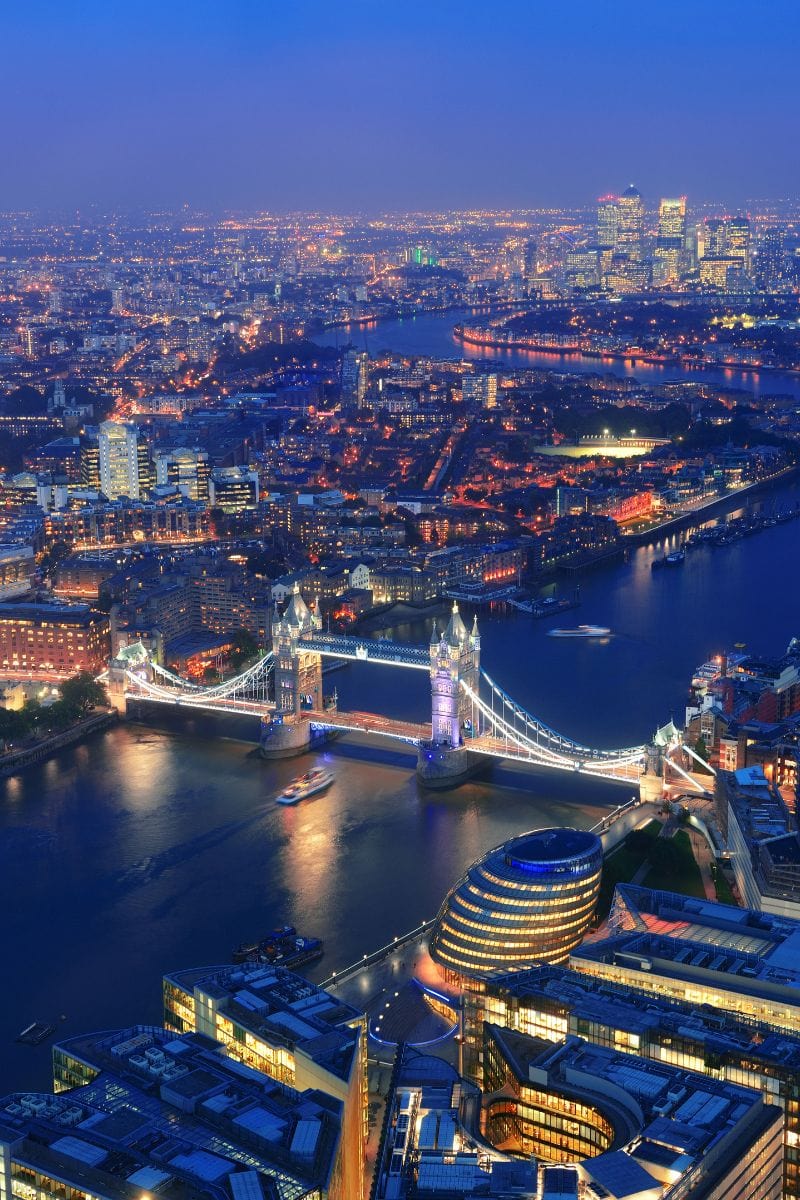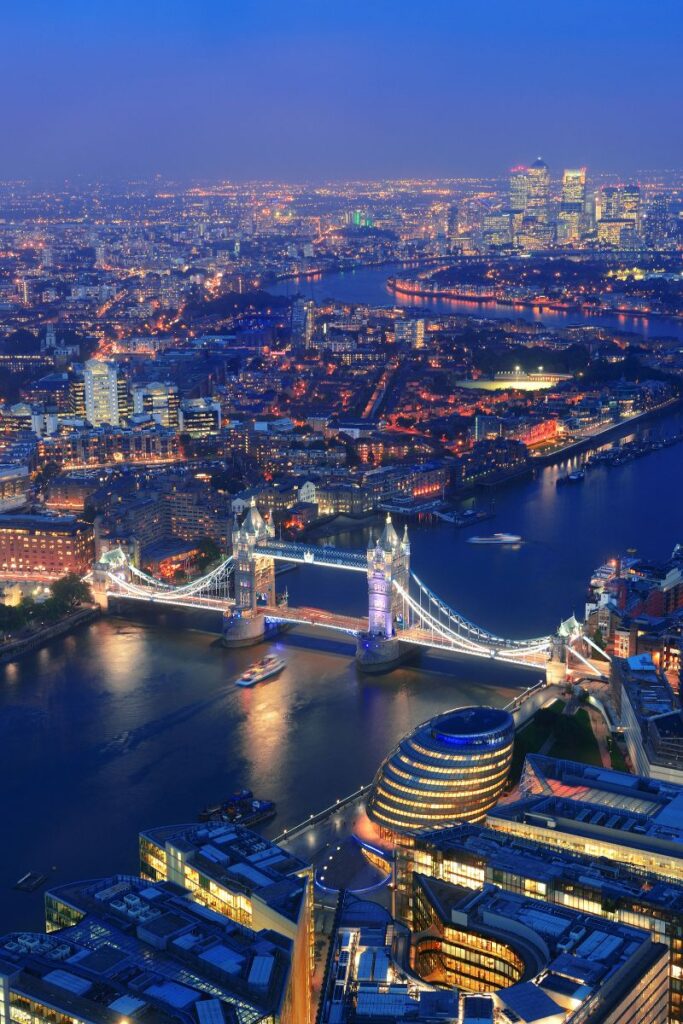 Check out one of the many museums – we recommend the Natural History Museum where you can visit Dippy the Diplodocus. Check out Camden market for your vintage clothes and delicious food or catch a show on the West End before you go.
Colchester
Check out Colchester, Britain's first city and the former capital of Roman Britain. You can expect to enjoy a mix of heritage and history amongst the 21st century culture.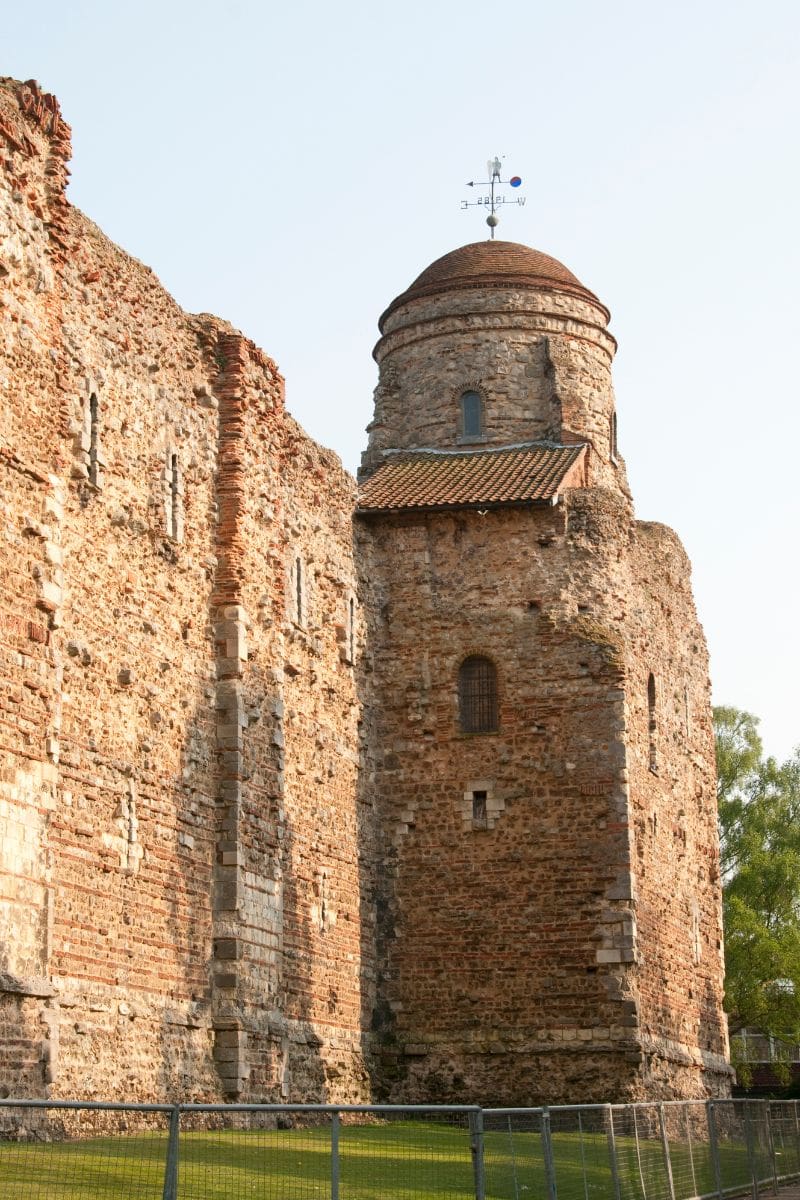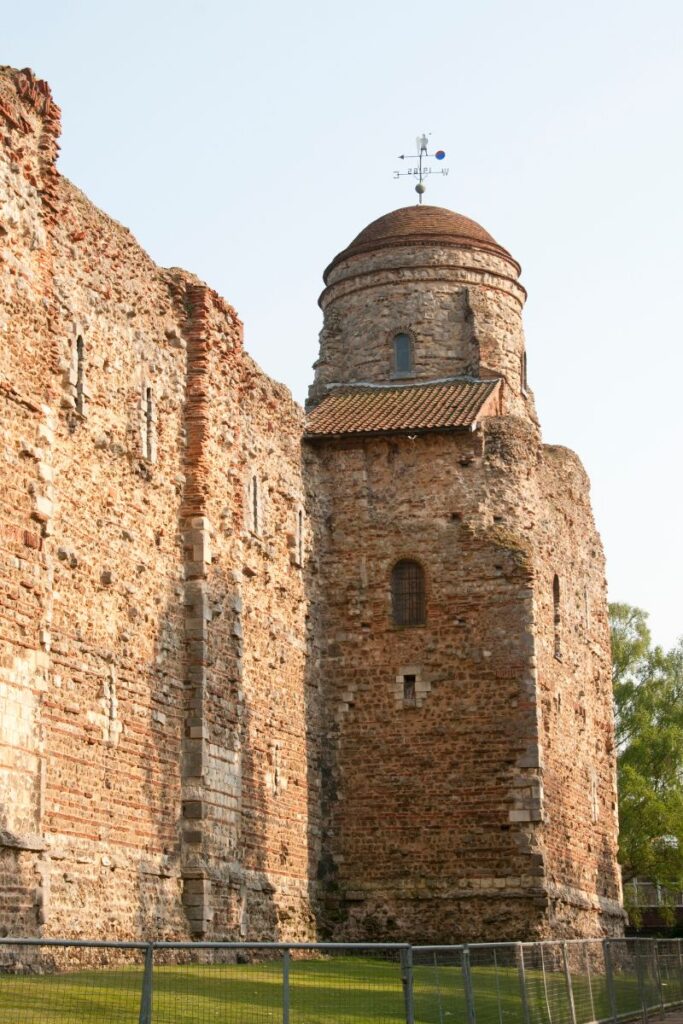 Head to the town centre to visit Colchester Castle Museum, Firstsite Art Gallery and Castle Park to see the best of what the city has to offer. You're going to love Colchester Zoo for a wild family day out.
Sutton Hoo
Sutton Hoo is the site of two early mediaeval cemeteries dated from the 6th and 7th century.
Explore the High Hall exhibition to learn more about the Anglo-Saxons and see objects discovered at the infamous dig. You can even check out the Royal Burial Ground.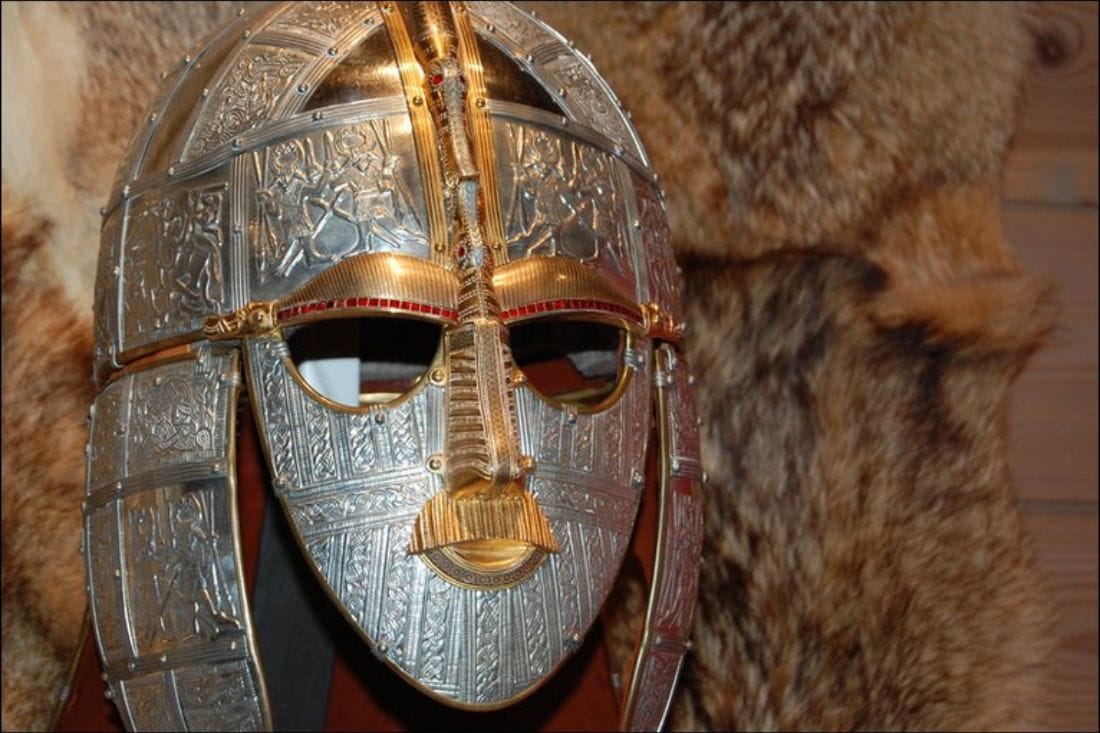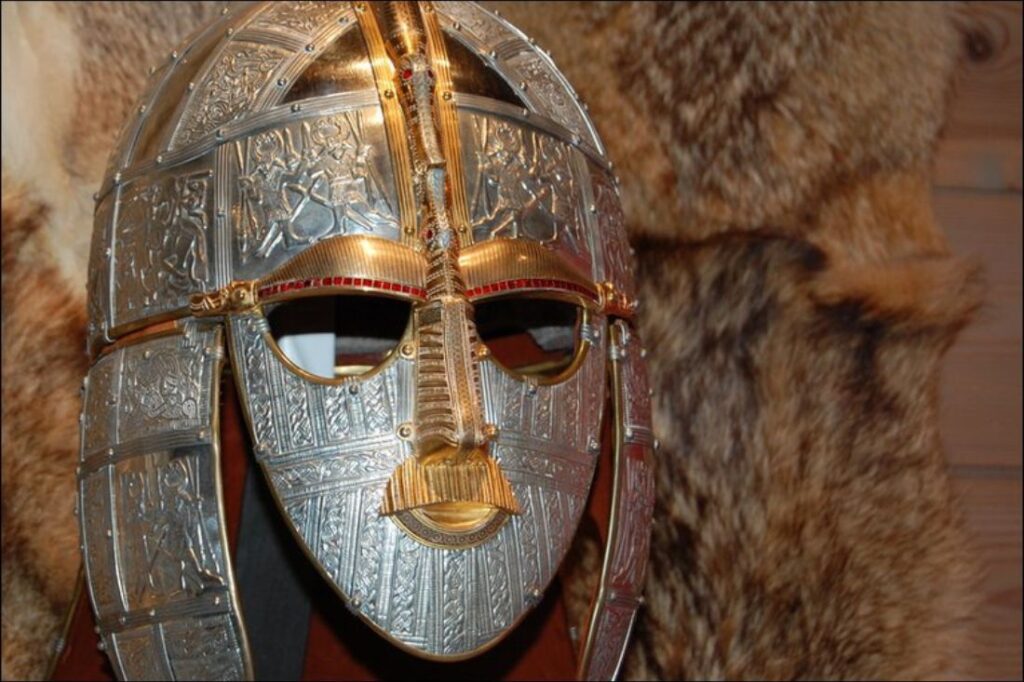 For a family friendly day you can explore the 245 acres of dog friendly walks or follow the sculpture trail on River View walk. Each sculpture is inspired by the creatures depicted on objects found at the dig site. 
Thetford Forest
For a relaxing day out from Cambridge explore Thetford, the UKs largest man made lowland forest.
Explore the miles of trails which are even accessible by horseback! Cycle or walk your way through the forest and check out the many species of animals it's home to.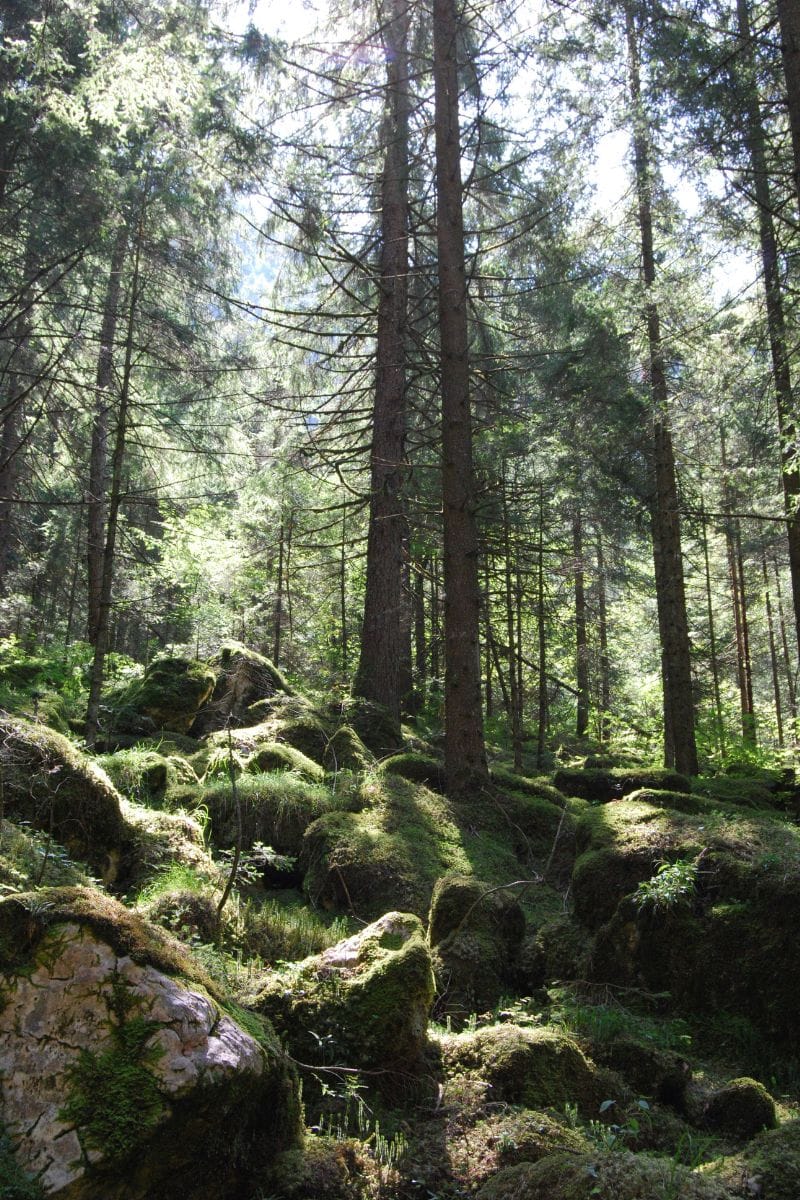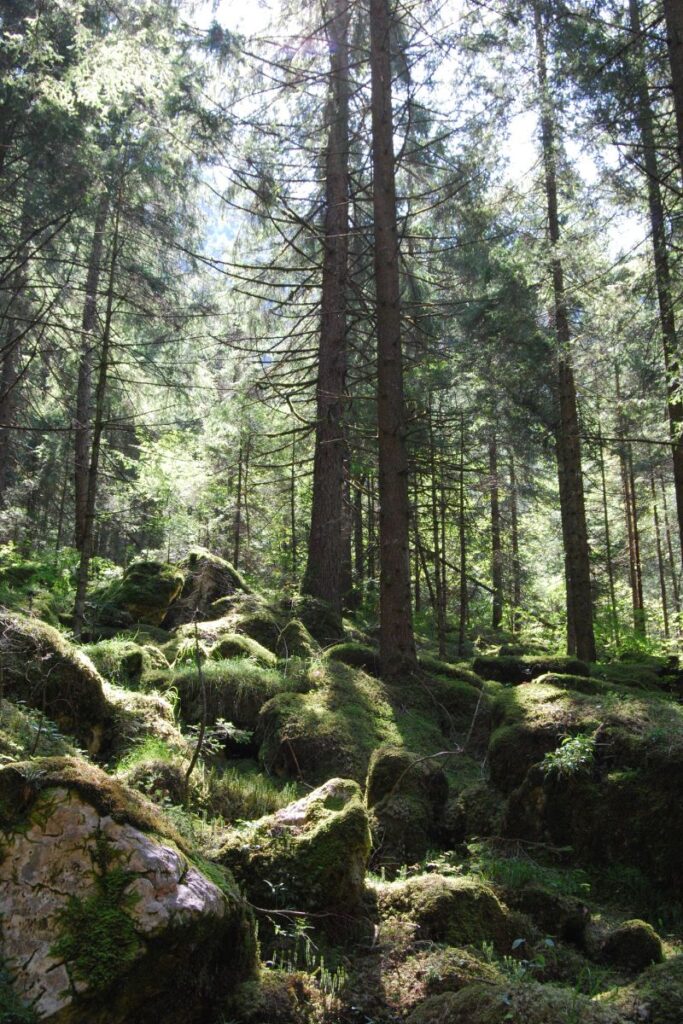 At the centre of the forest is High Lodge Forest Centre, where you can grab a bite to eat or enjoy a well deserved ice cream. The adventure play area is perfect for little ones. Did you know, you can even hire a barbeque!
Woburn Safari Park
If you're looking for a truly incredible day trip from Cambridge, Woburn Safari Park is the choice for you. Here you can drive through over 300 acres of parkland to discover lions, elephants, rhinos, and more!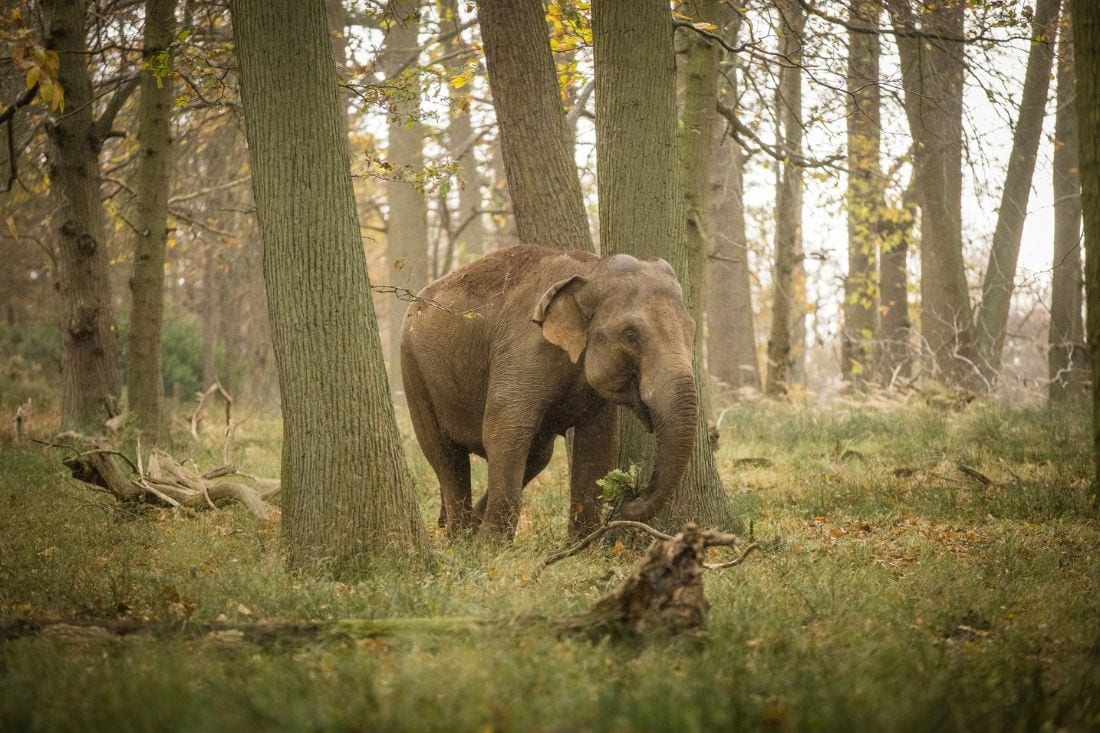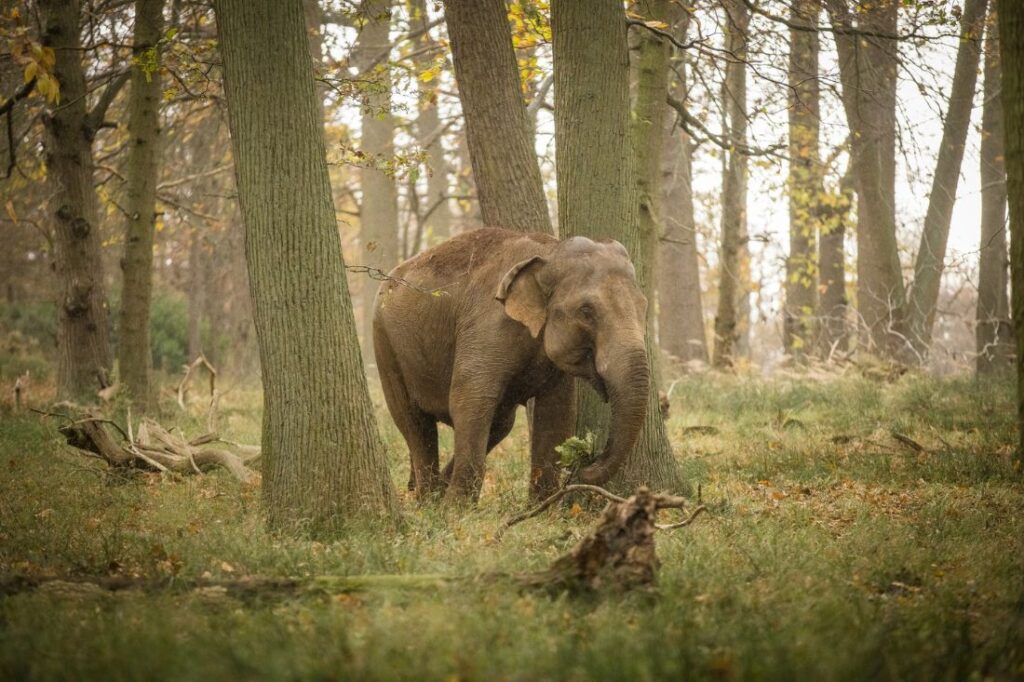 We'd recommend checking out the foot safari where you can get up close and personal with red pandas, lemurs and wallabies. Oh, and don't forget to experience one of the talks to learn all about your favourite animals.
---
There's so many great day trips from Cambridge! Which will you choose?
Like this blog post? Then Pin it for the future!