With beautiful reservoirs, historic city walls and gorgeous palaces, there are so many amazing walks near Oxford just waiting to be explored!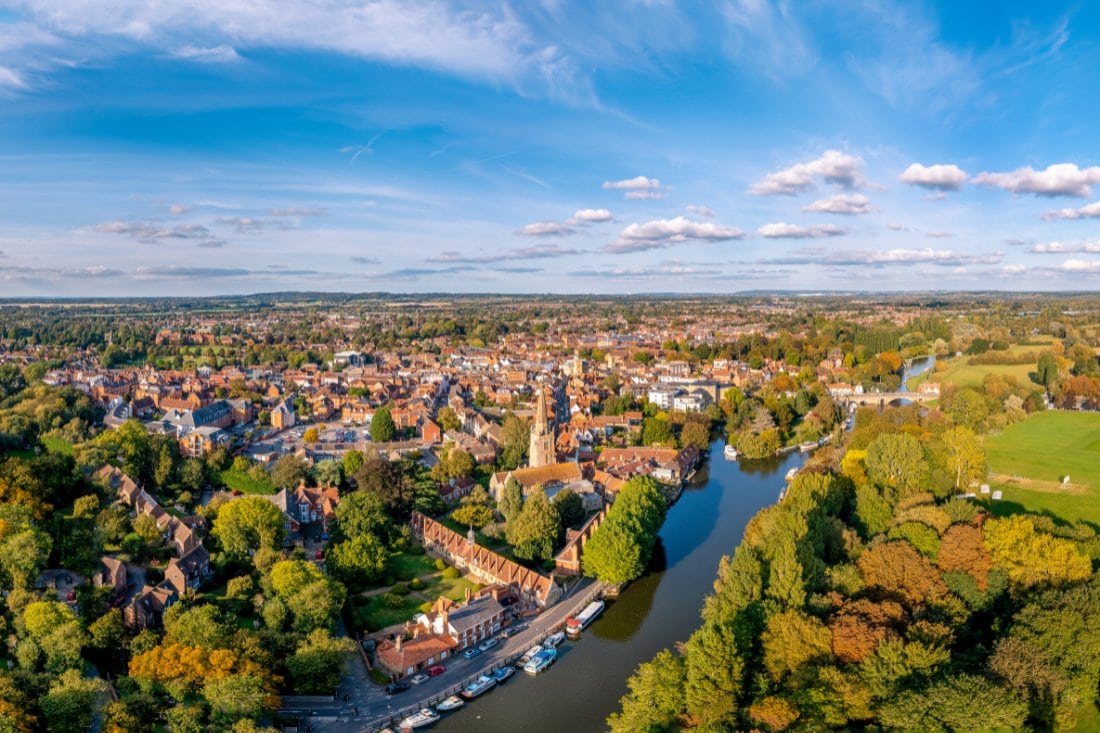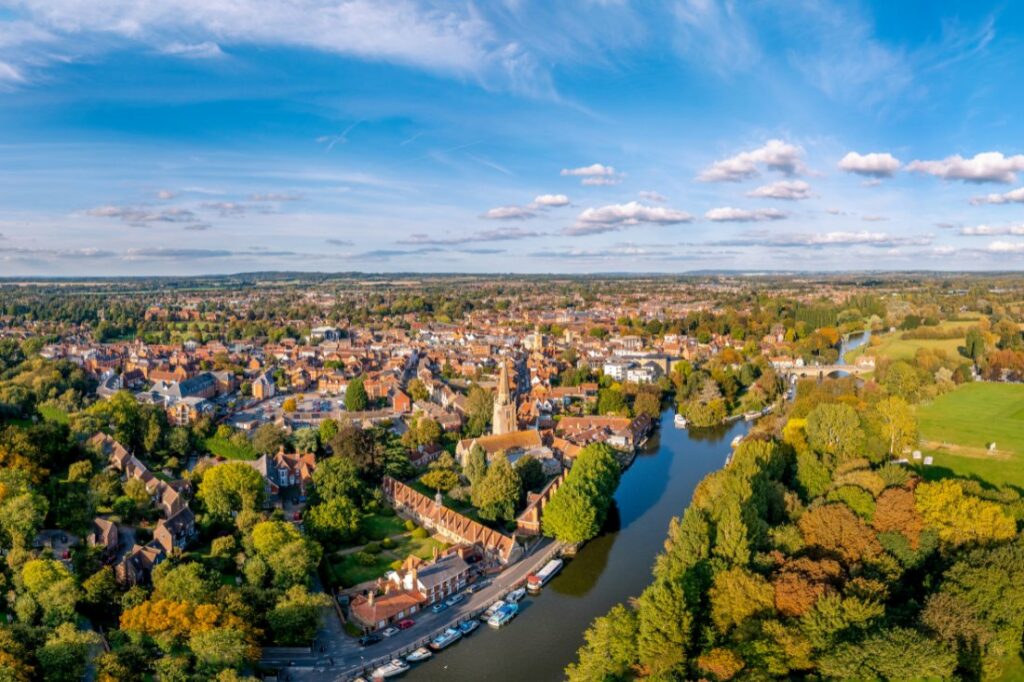 The historic city of Oxford has always been one of my favourite places to explore. Whether you love the university vibes of the city, enjoy walking along the River Cherwell, or want to check out the beautiful architecture, there's a little something for everyone.
For me, Oxfordshire is definitely a place that's best explored on foot. With so many amazing walks near Oxford, you're honestly spoiled for choice. Hopefully you'll see that in this blog post.
Explore the beautiful grounds of Blenheim Palace, spend the day wandering along the River Thames footpath, or even take in the wider city area with a guided walking tour of Oxford.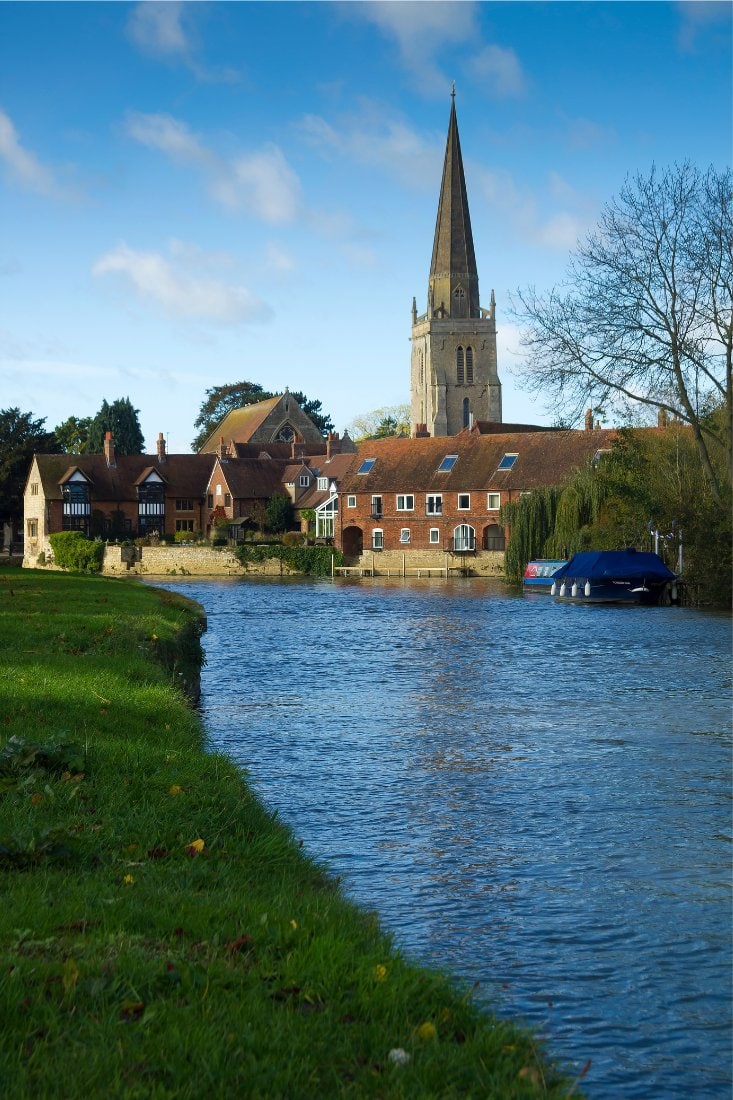 I love exploring this area because of its outstanding natural beauty. There's something about the Oxfordshire countryside that makes you feel like you've taken a step back in time.
Here are some of my favourite Oxfordshire walks to explore and enjoy. Some are nice short walking routes, whereas others are miles long into Oxfordshire countryside. There are plenty of options for whatever your Oxfordshire itinerary allows!
Let's dive in and find out more about these amazing walks near Oxford.
---
Best walks from Oxford, England
Bodleian Library Walk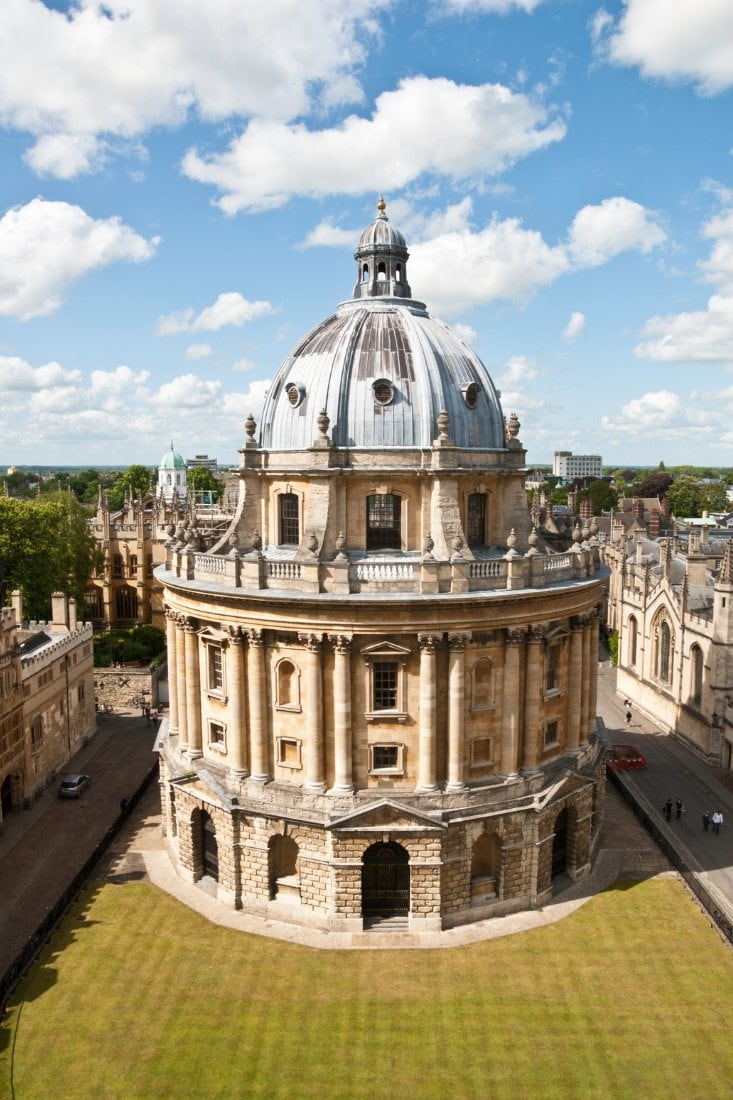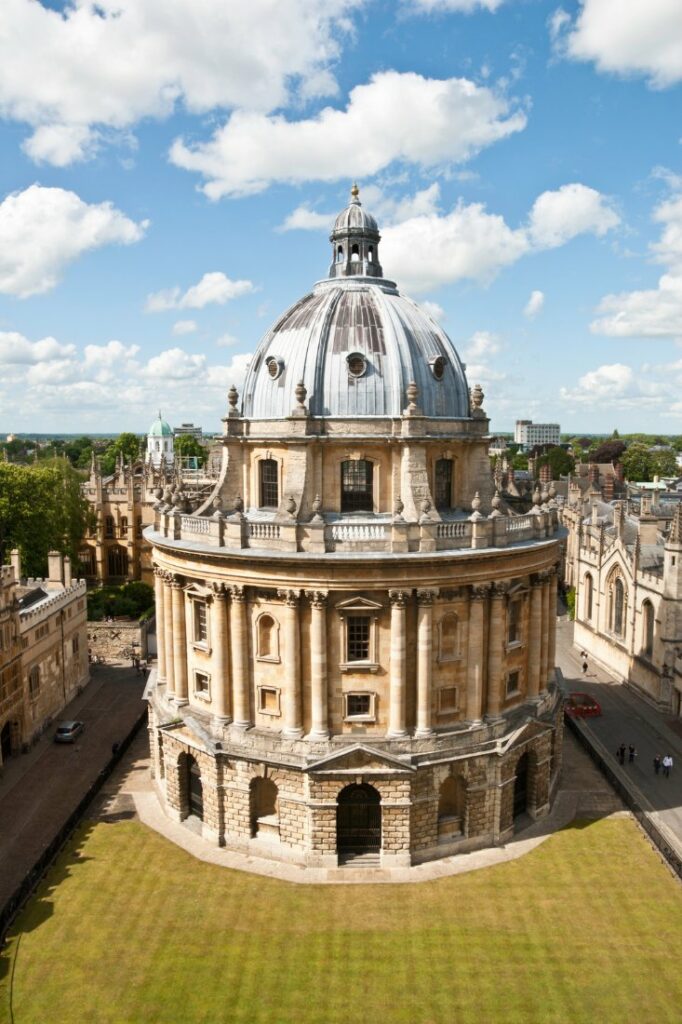 First up we have a walk that's located primarily in the centre of Oxford. This 11.83km loop takes you past the iconic Bodleian Library, Magdalene College, Balliol College, the Thames Path, and much more.
It's actually one of the longer city walking tours that you can do. Along the way, you can enjoy the stunning and historic architecture that can be found all around Oxford, as well as get a real feel for the university vibe of the city!
Bridge of Sighs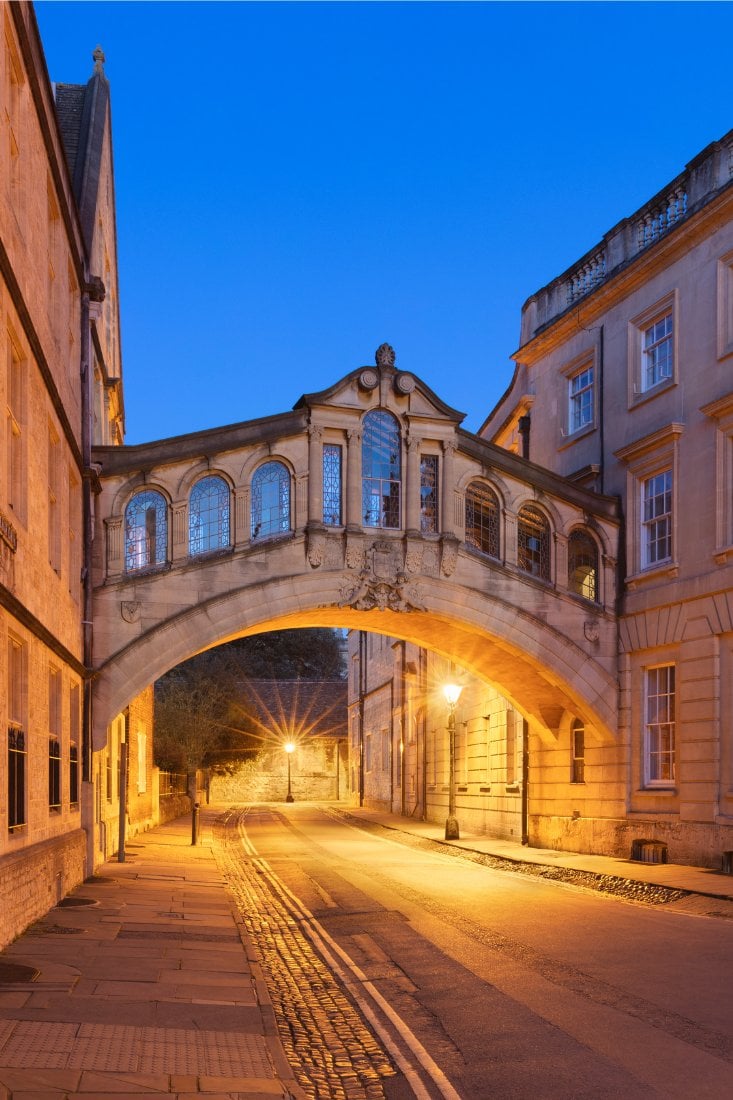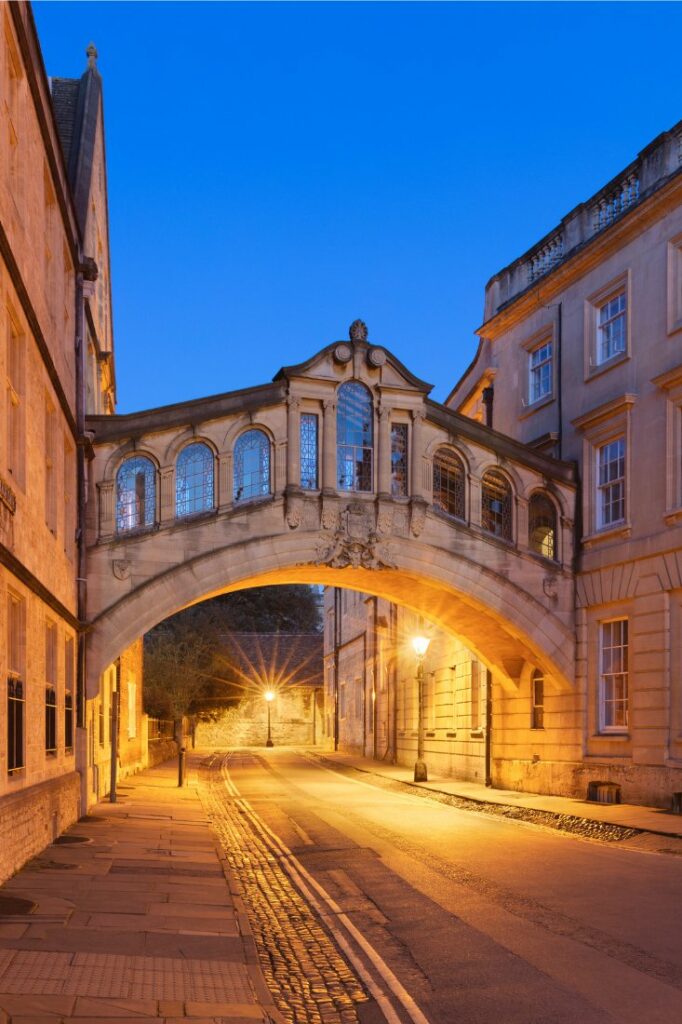 Similar to the Bodleian Library walk, the Bridge of Sighs walk takes in a lot of different Oxford sights in one easy-to-follow route. Not to be confused with the famous Bridge of Sighs in Venice, the Oxford version is relatively close to Christ Church Meadow, Balliol College, and even the Bodleian itself.
You can easily shorten or extend this walk depending on your fitness level and time commitment. To see all the main sights in the area, it'll be anywhere from 8-12km in length. You can easily spend all day exploring the riverside areas of Oxford!
Christ Church Meadow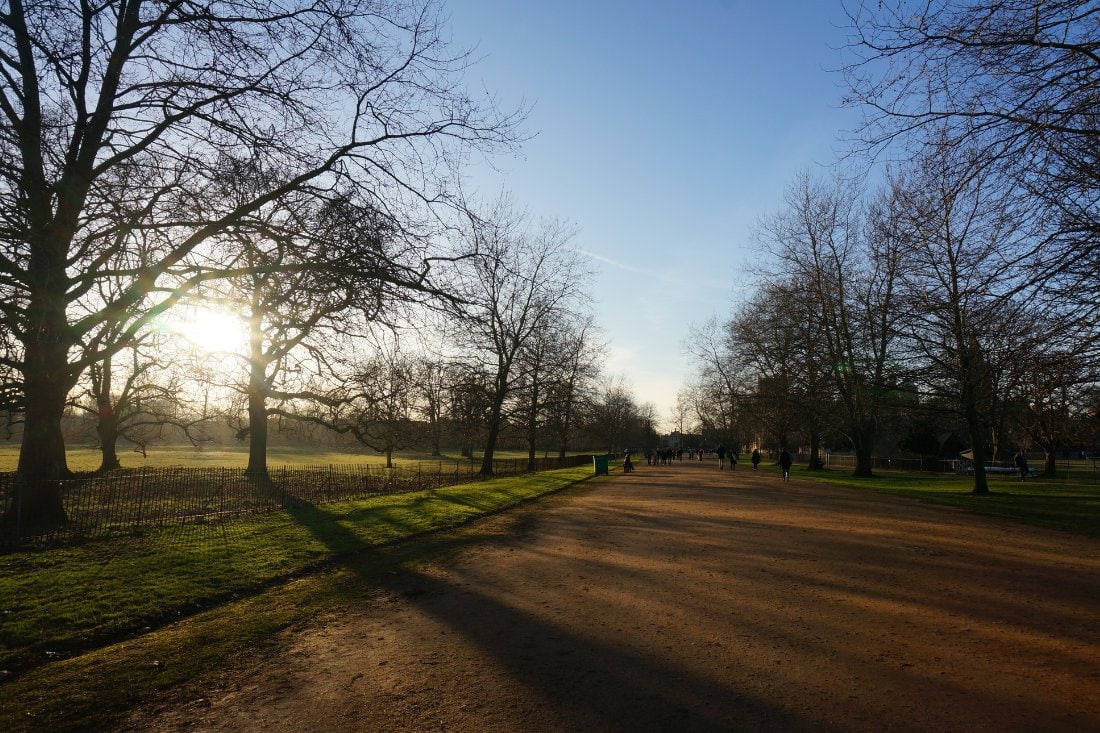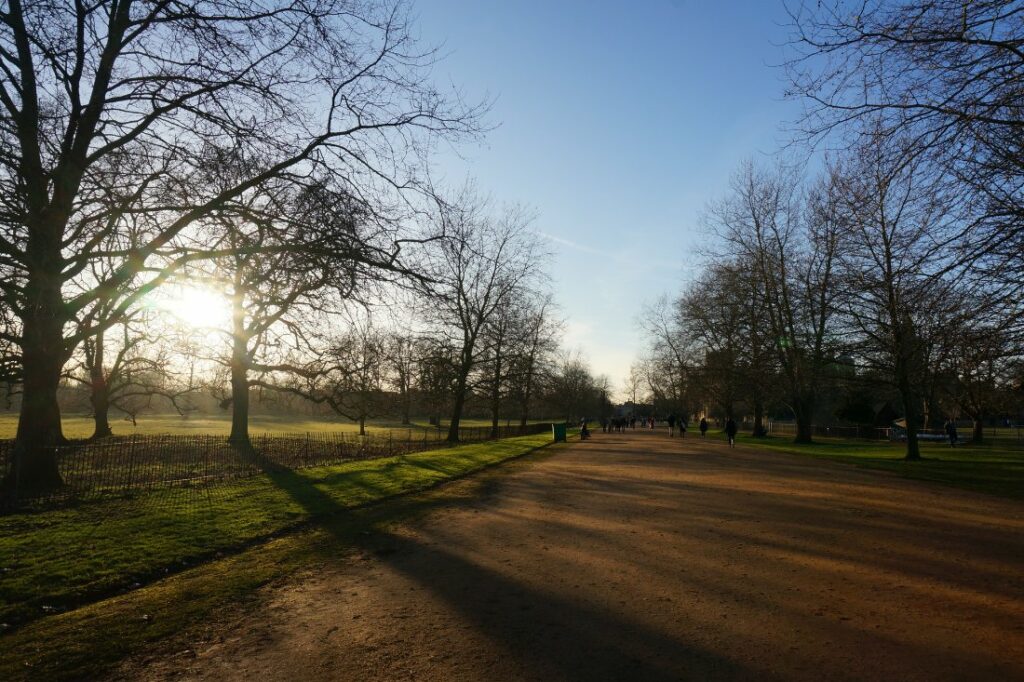 Sometimes I just like relaxing in a local city park rather than hitting the open road and enjoying a big hike. Christ Church Meadow offers just that. You can find this beautiful city green space just behind the historic Christ Church College.
If you wander around the meadow, it'll take you around half an hour to complete as it's only 2.4km, but it's a lovely place to chill out and enjoy the rare Oxfordshire sunshine.
Godstow Abbey and The Trout Inn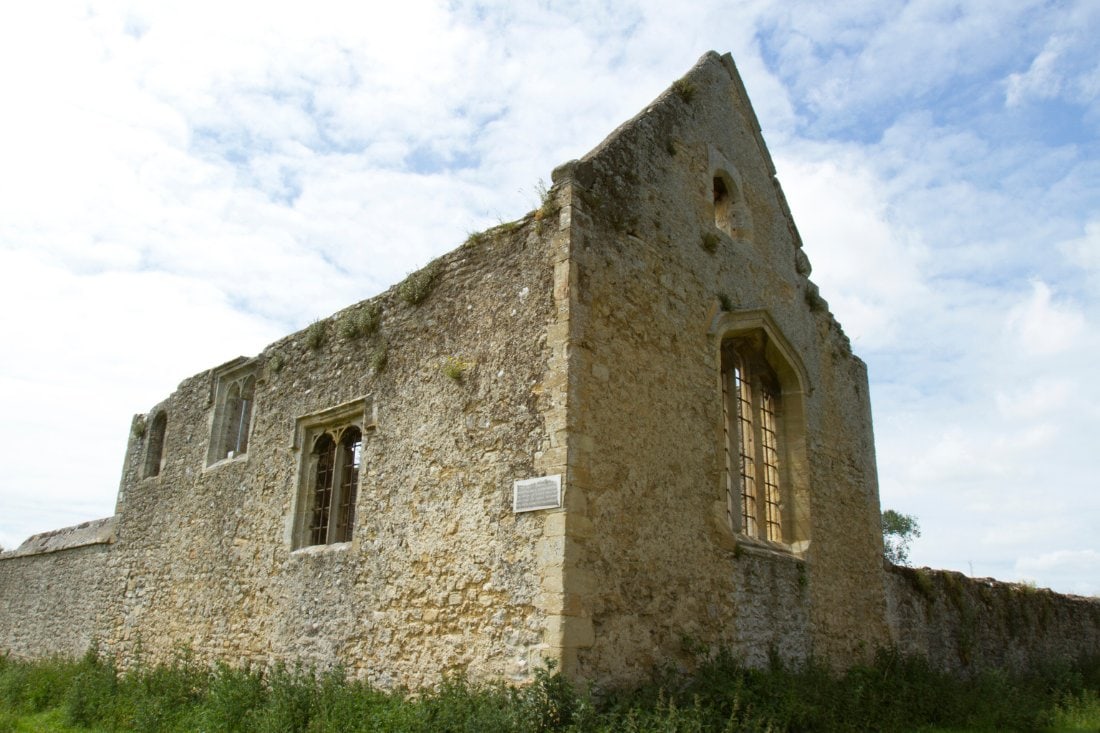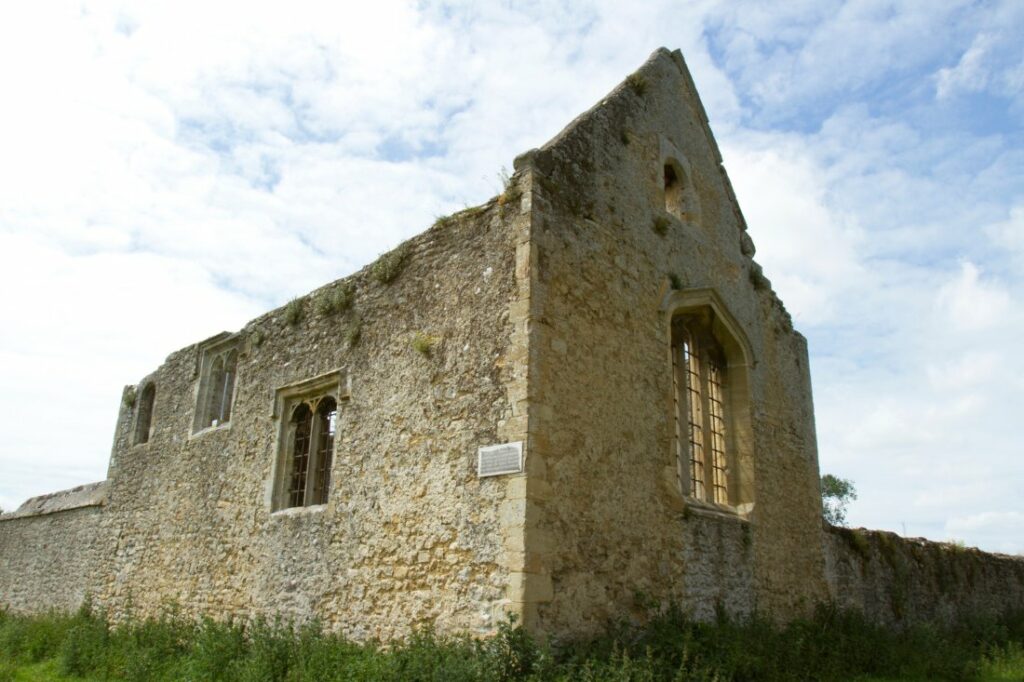 As far as varied routes go, this Oxfordshire walk has it all. You'll start at Clifford Place bus stations and pass through the beautiful Port Meadow, stop off at the historic Godstow Abbey, before wandering on towards the cosy Trout Inn. Stop off for a pint and some award-winning food before heading back to the city!
Covering around 7km, this walk will probably take 2-4 hours depending on how much you stop and enjoy the sights along the way. I would recommend bringing sturdy shoes because the ground is a bit uneven and no one wants to twist an ankle!
Shotover Plains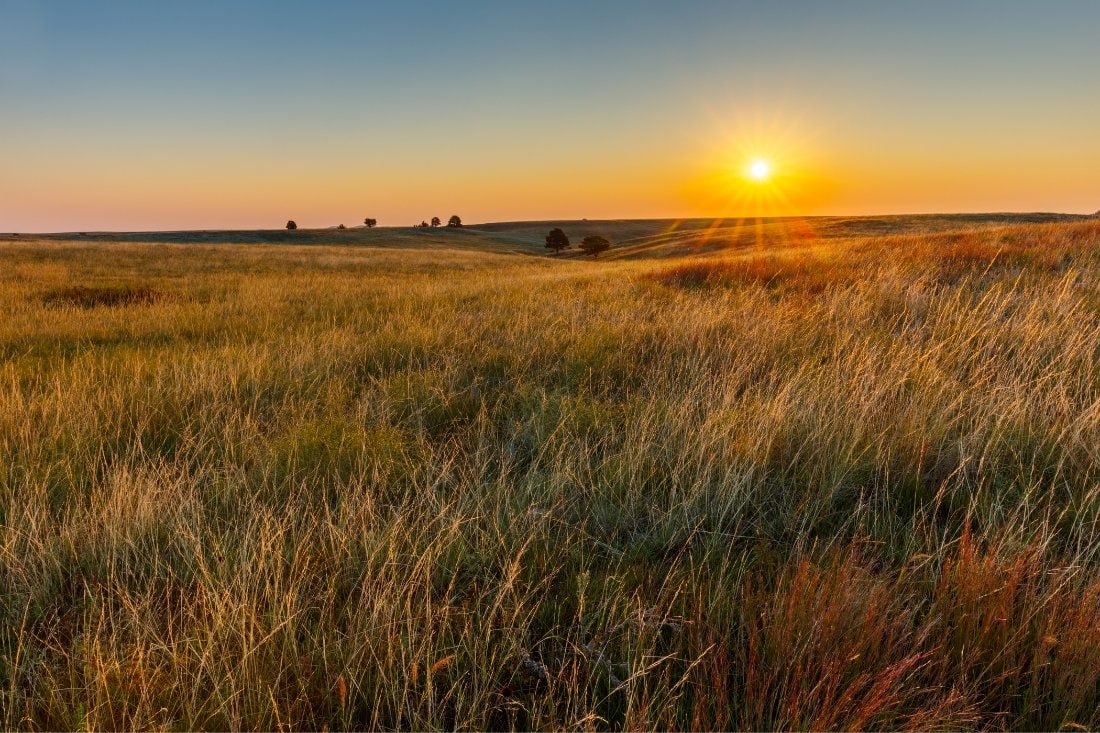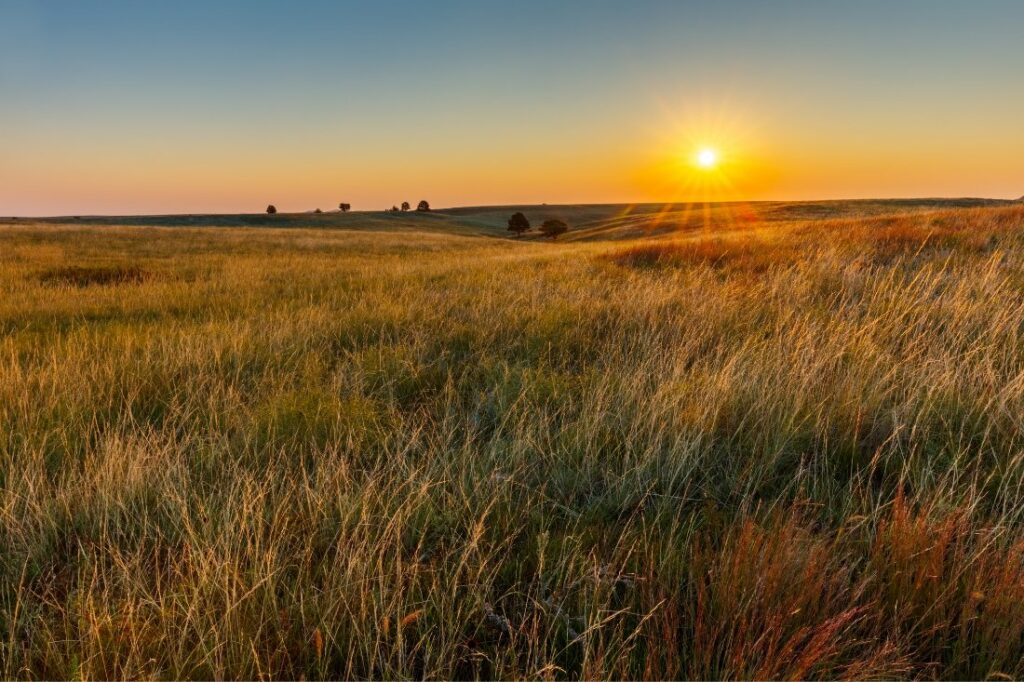 If you're craving some woodland time, then this walk near Oxford is going to be ideal for you. Located a short while from Oxford city centre via public transport, Shotover Plains is a mix of rural farmland and gorgeous classic English woodland.
Along your walk, you'll get back in touch with nature and even spot the Shotover Oak – a fallen giant that's centuries old! All in all, this pleasant looped bath is around 8.5km long so it's the perfect half-day activity if you want to get out of the city.
Farmoor Reservoir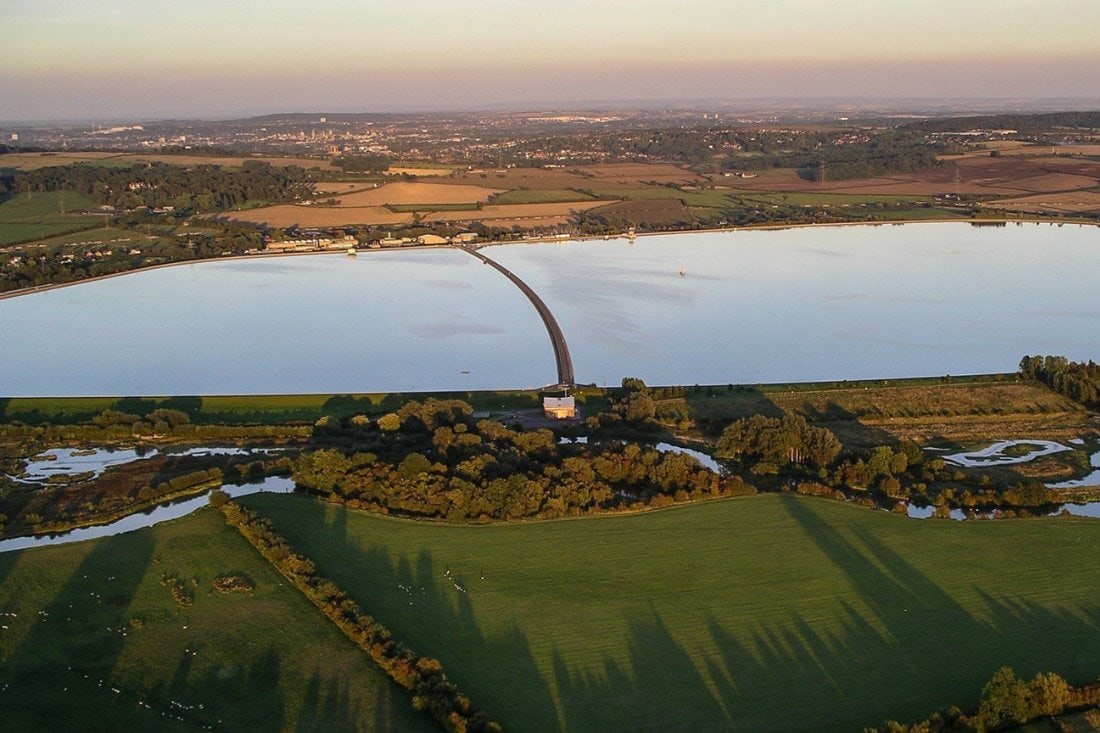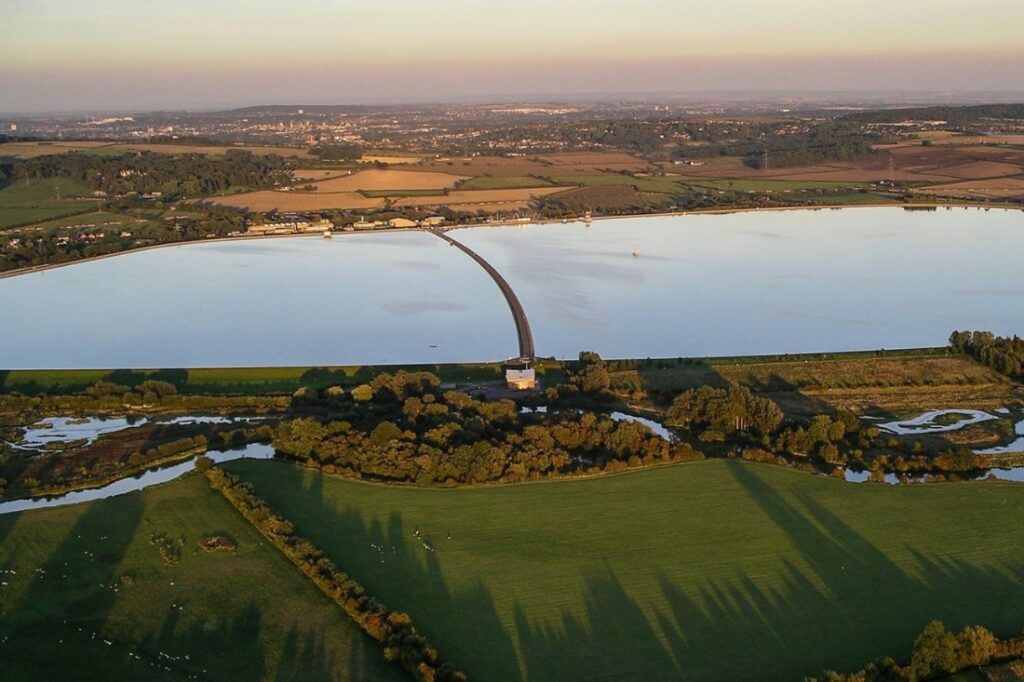 Looking for a popular walk near Oxford that has stunning wildlife and calming waterside views? Look no further than the beautiful Farmoor Reservoir. With the reservoir itself being the main event, families and ramblers alike commonly visit this Oxfordshire walk to get some fresh air and spot some local wildlife.
The route takes you around the reservoir and partially down the Thames Path before looping back around. Make sure you bring your binoculars for this 5.8km walk – there are plenty of cool birds all around the area, making it a Twitcher's paradise!
Blenheim Palace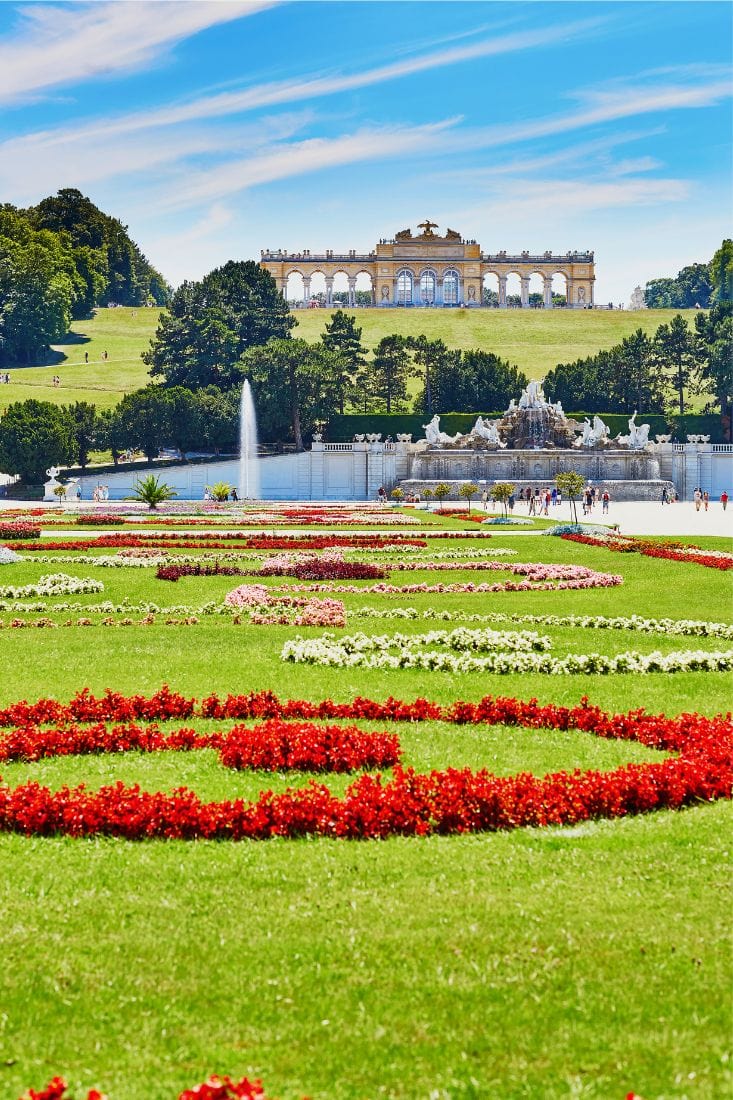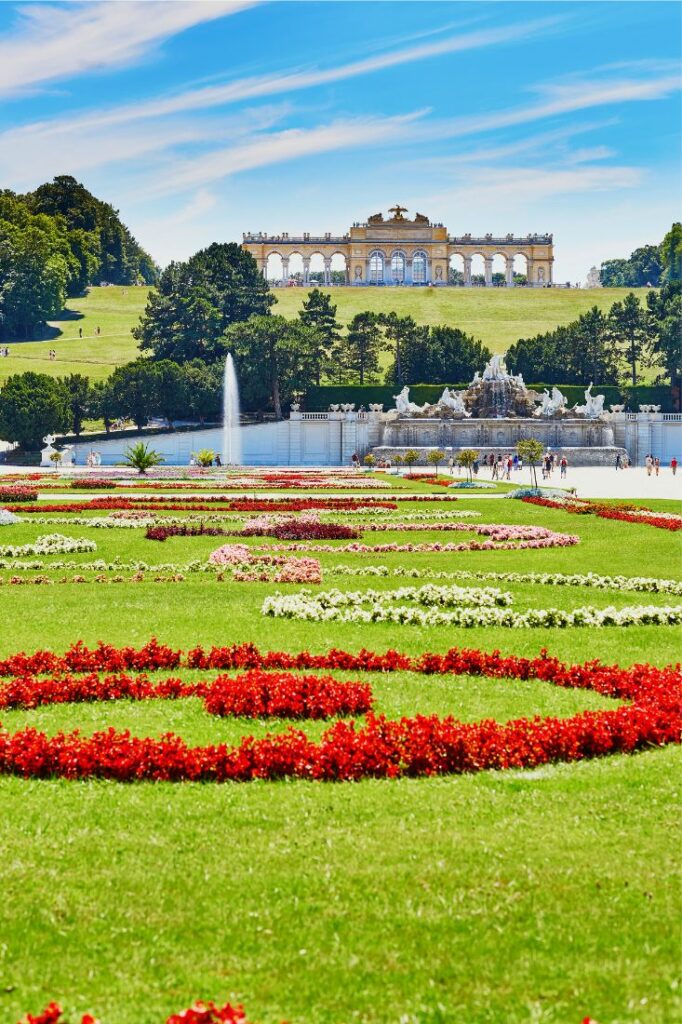 If you're staying in or around Oxford, then a day trip out to Blenheim Palace needs to be on your itinerary. In addition to the gorgeous palace itself, the grounds need to be seen to be believed. The perimeter of the gardens is about 7.4km long, but there are tons of different paths and routes around the grounds.
Bring a picnic, bring your camera, and you can even bring your furry best friend onto the grounds too! Dogs are allowed on the grounds of Blenheim Palace, and it's quite a popular dog-walking spot. As it's a stately home, you will have to pay to visit the surrounding parks and grounds. If you're not too fussed about visiting the palace, you can buy park and grounds-only tickets.
Henley and Warburg Nature Reserve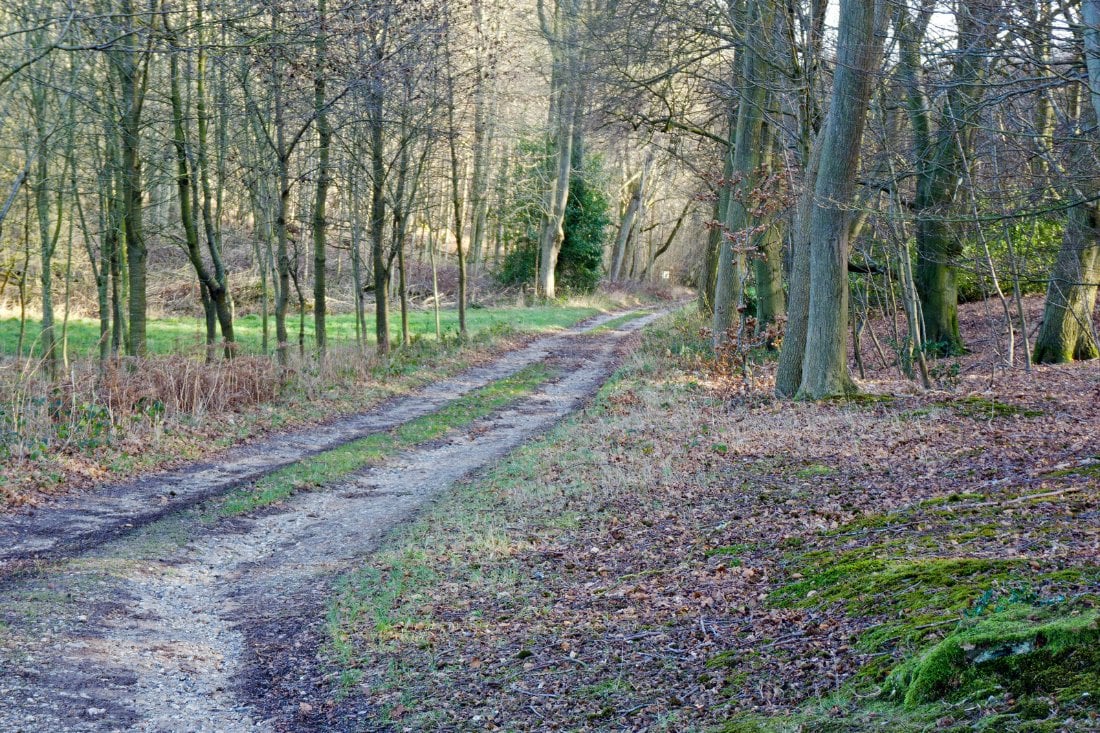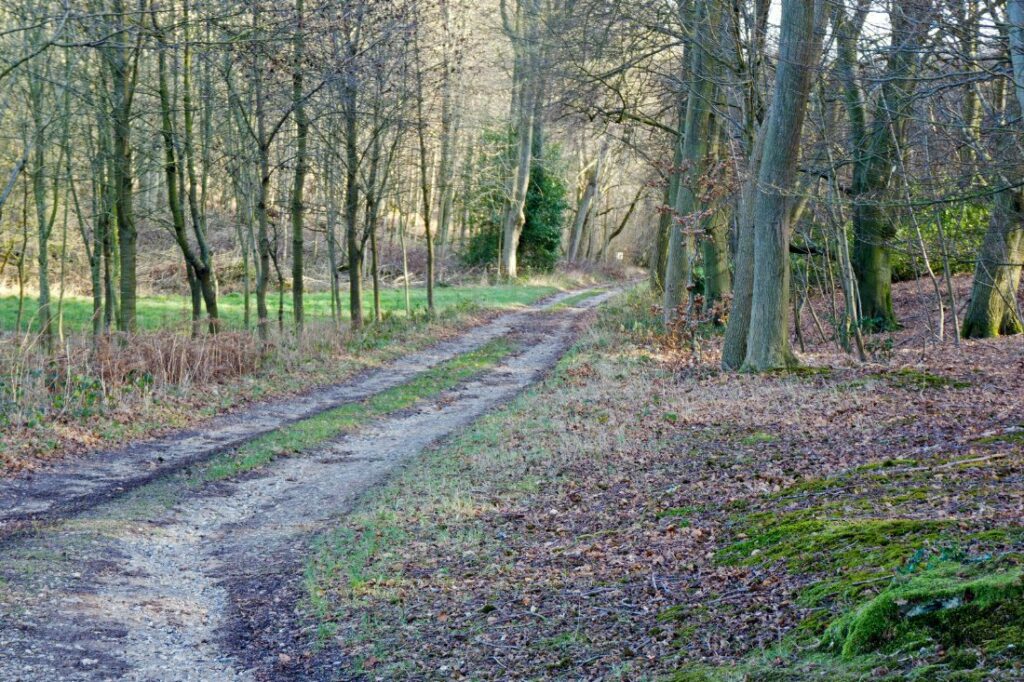 Who doesn't love a circular walk around a beautiful nature reserve? Nestled in the Chiltern Hills the Henley and Warburg Nature Reserve walk is around 21km long, so it'll probably take you all day to complete. You'll wind through the stunning Oxfordshire countryside, taking in amazing views of the valleys and hillsides all around you.
This beautiful walk near Oxford is also full of unique flora and fauna, as well as some amazing native birdlife. I'd definitely recommend bringing your binoculars and a decent camera for this long day out!
Thames Path to Abingdon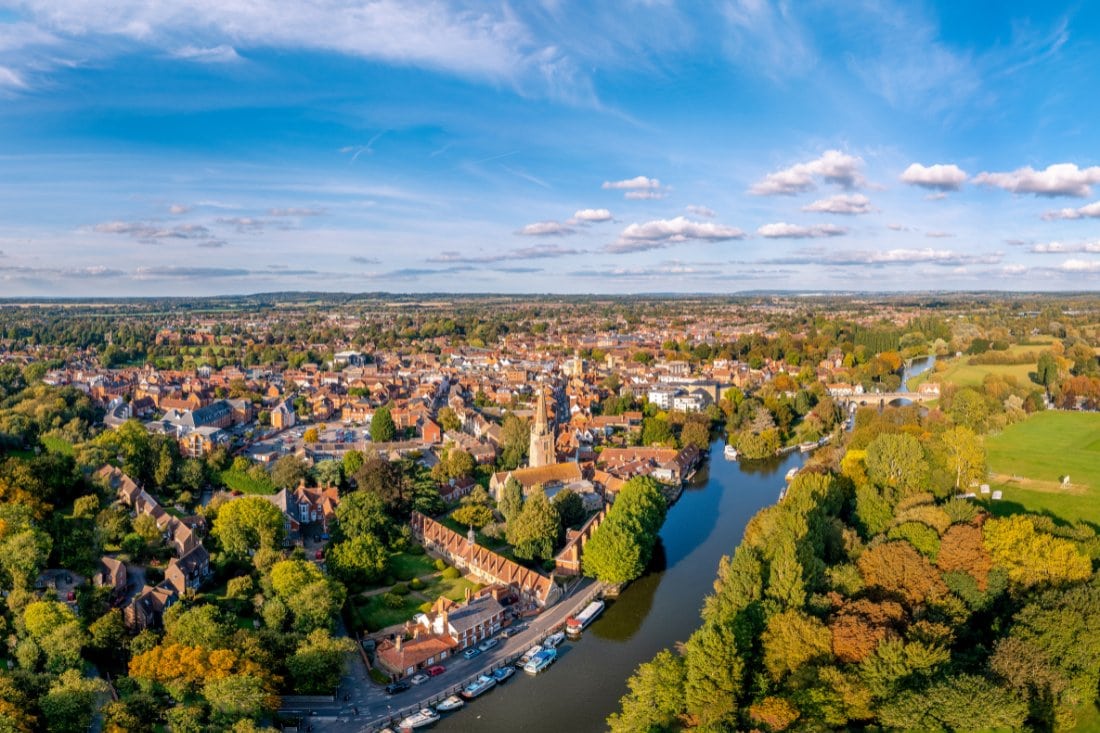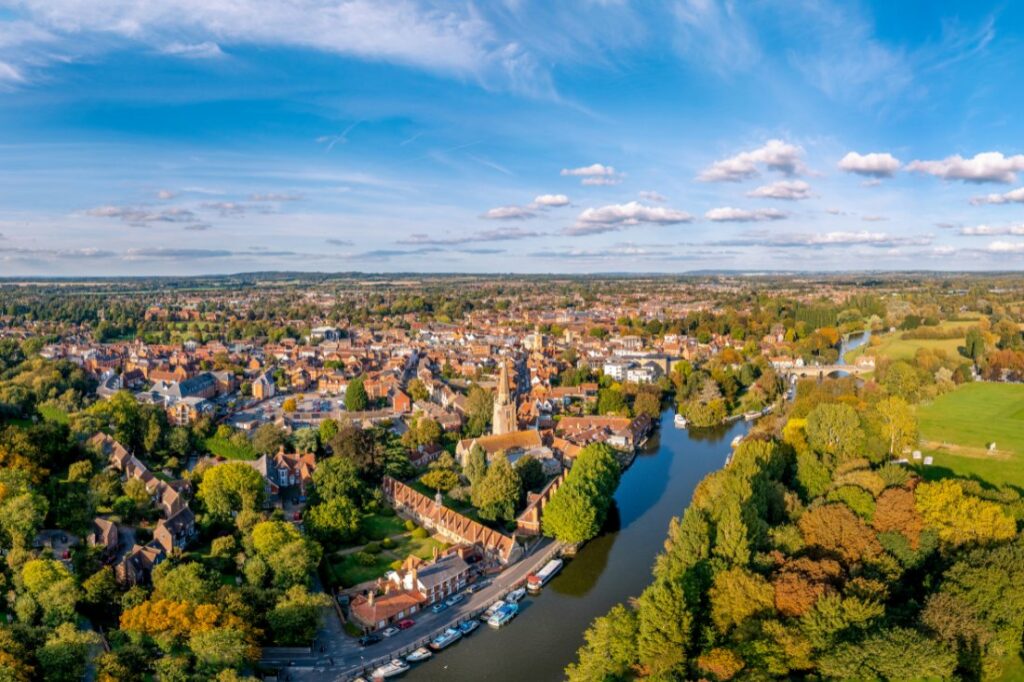 Looking for a longer walk that takes you directly from the heart of Oxford out towards the Oxfordshire countryside? The Thames Path walk to Abingdon can take anywhere from 3-5 hours depending on your speed and how many stops you make along the way.
Following the River Thames, it's really hard to get lost or lose your way along this 15.4km route. I would suggest bringing decent hiking boots for this one – the towpath can get really muddy at times!
City Wall Walk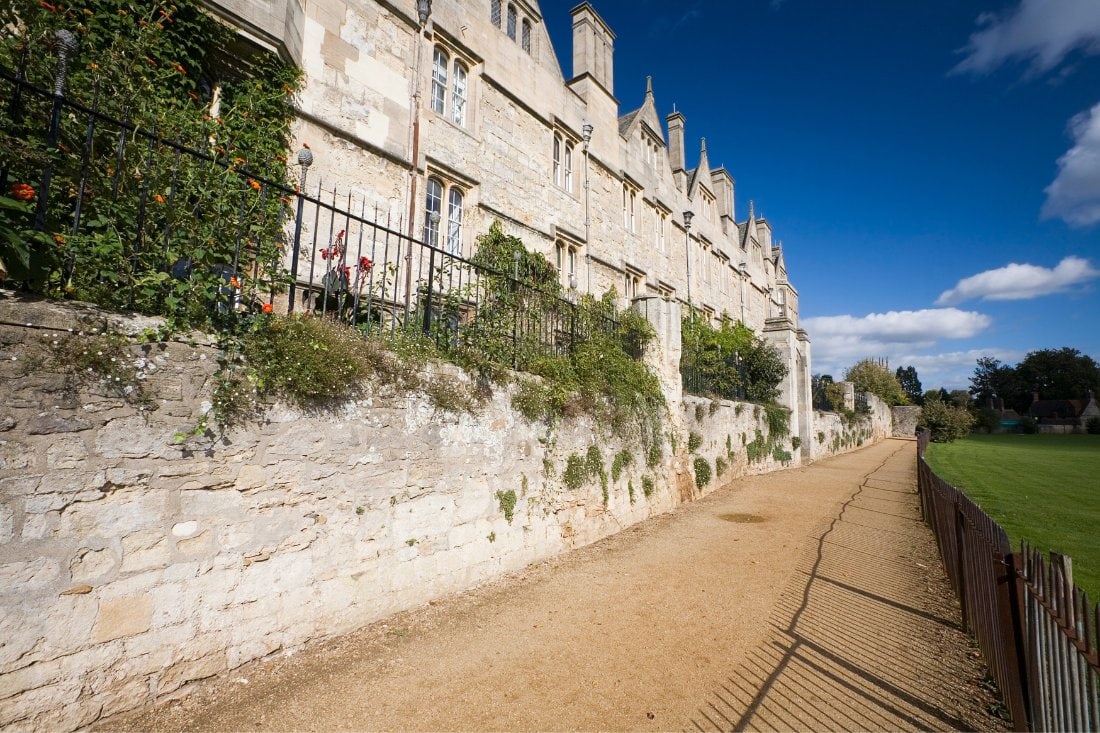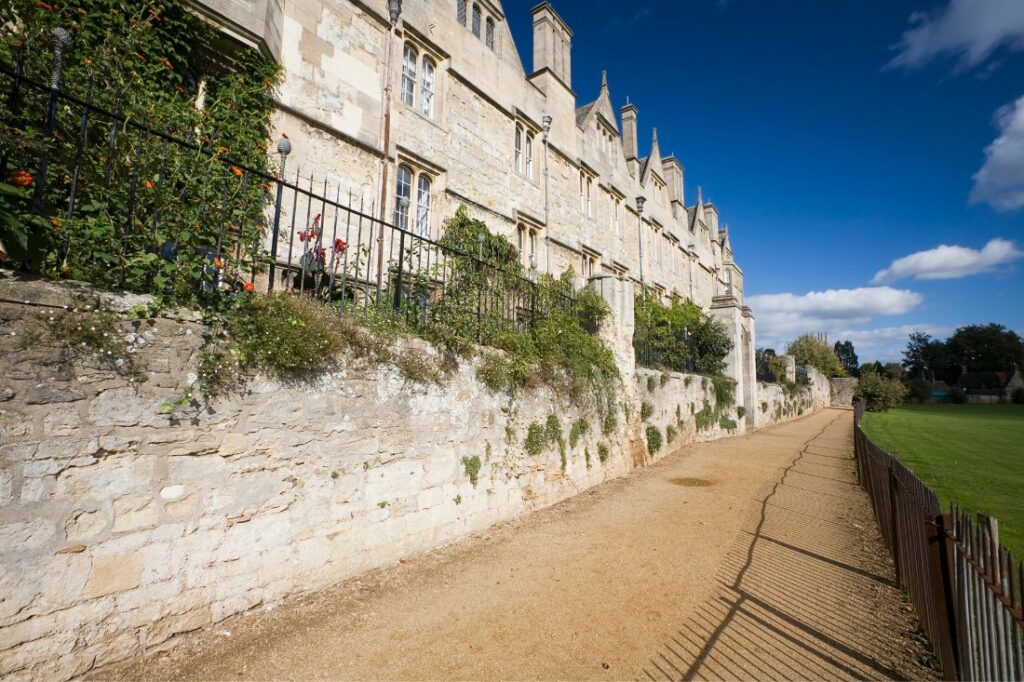 If you don't want to leave Oxford city centre, then take a wander around the historic walls instead. This Oxford walk takes you past a lot of the major sights and even traverses through Christ Church Meadows.
The walk itself starts at Folly Bridge, skirting the edge of the city, following where the old walls used to be, and even spotting some of the walls that are still standing after all this time! It should only take around an hour to complete the 5km route, but it's well worth stopping off at various churches and sights along the way.
Oxford To Didcot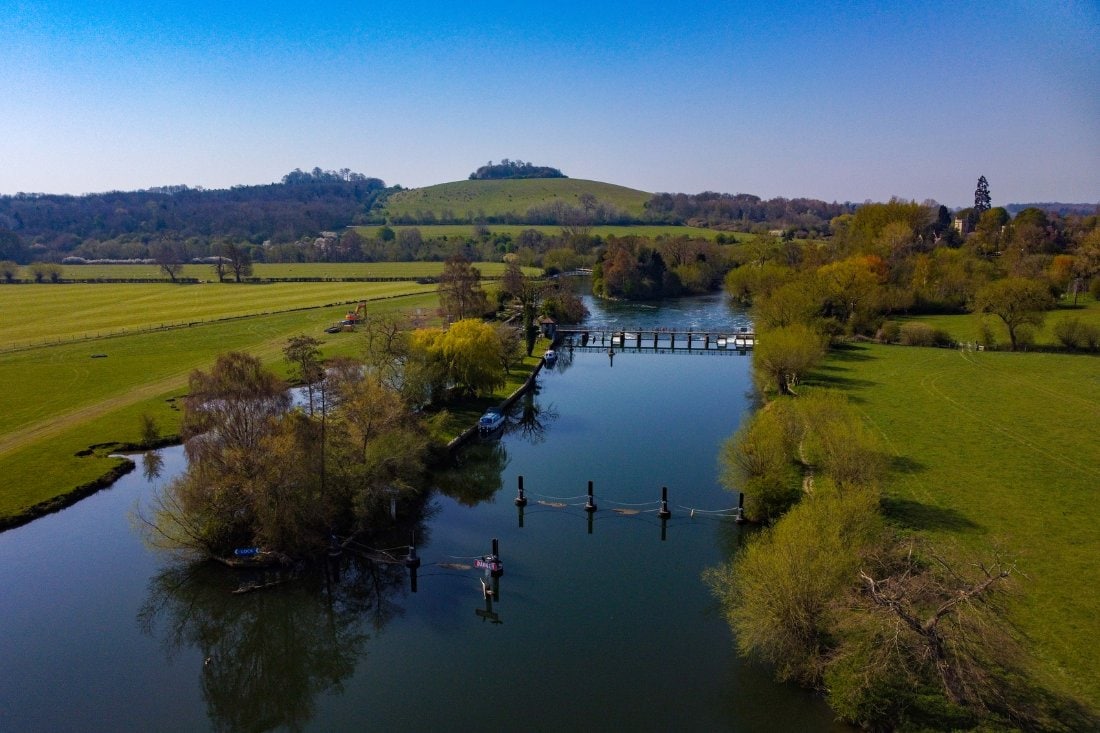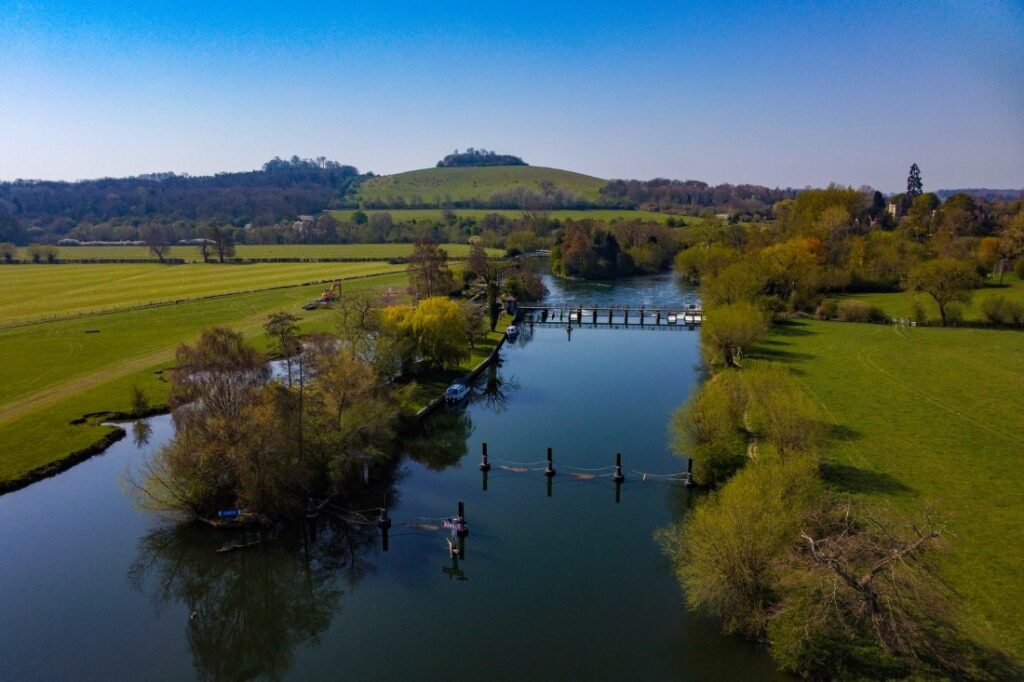 Want to put on your hiking boots and get some serious miles in? This 21.4km long route will take you from Oxford city centre out to the town of Didcot via fields, meadows, streams, and bridges. It'll take you the full day to complete, but this awesome and varied walk near Oxford is well worth the effort.
Don't worry, once you get to Didcot, there's a direct train back to Oxford – no need to turn it into a 42.8km mega loop!
Bourton on the Water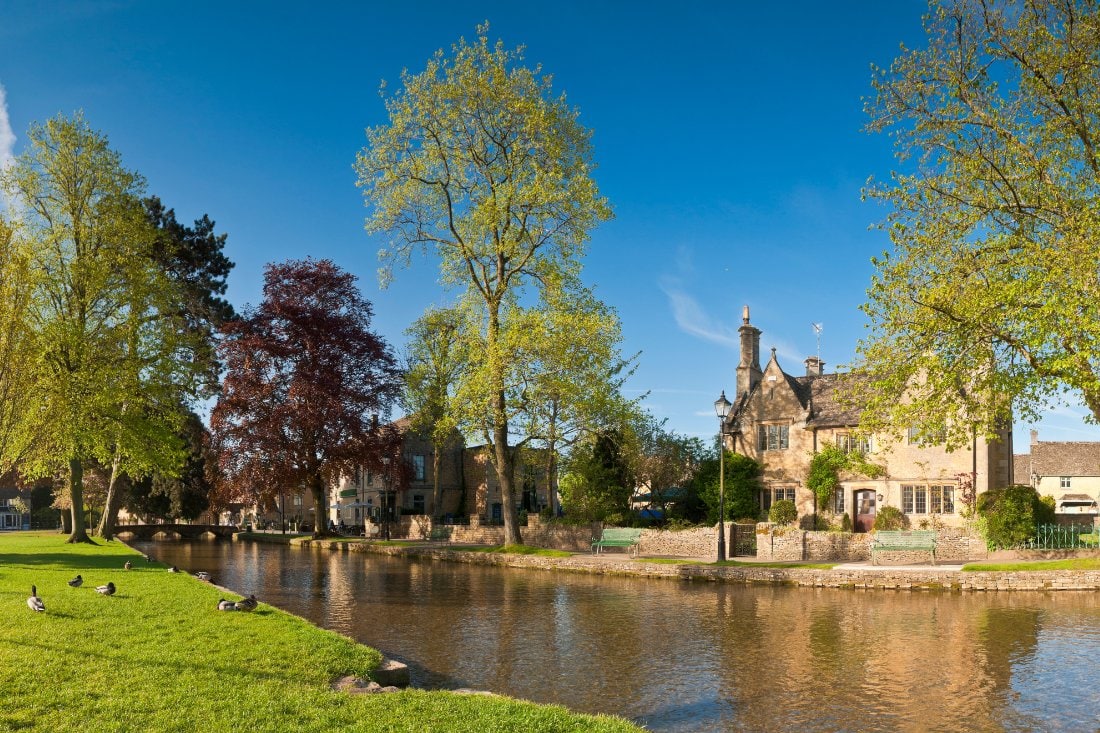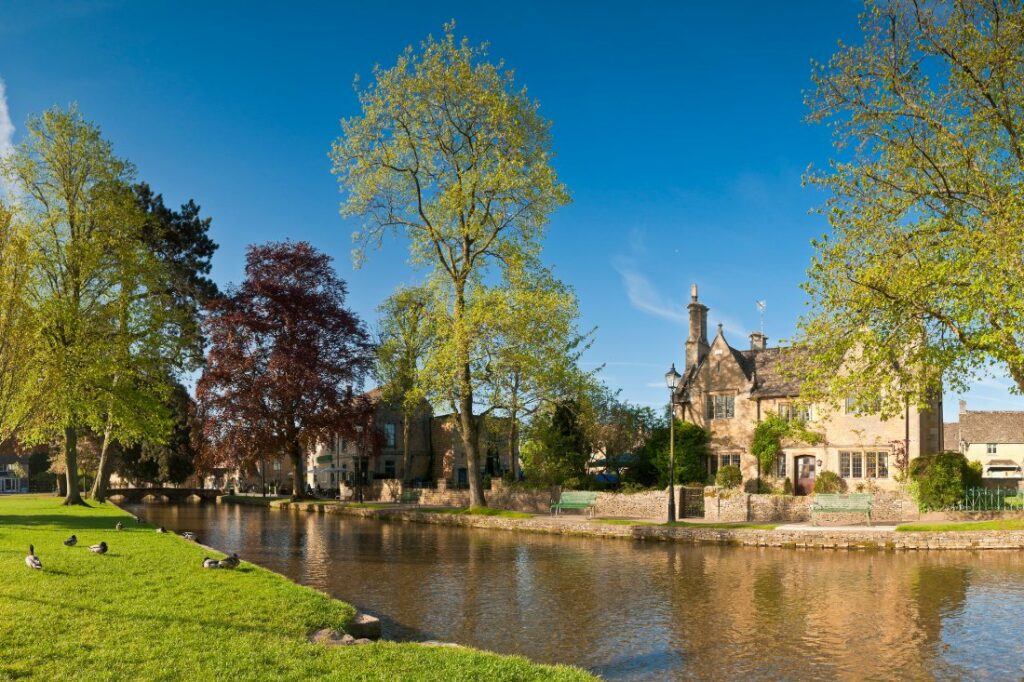 Anyone who loves a good English walk will know that it needs to end at a pub. I don't make the rules, I just abide by them! This classic Cotswolds walk goes from the village of Wyke Rissington to the cute village of Bourton on the Water. Both of these villages have an array of quintessential countryside pubs, so whichever you choose as your starting point, you're covered.
This Oxfordshire walk follows a really clear trail, with signposts the whole way as you wander through farmlands and rural England. In total, the walk is around 7km so will take a few hours, but there is a pint at the end of the path!
The Jurassic Way walk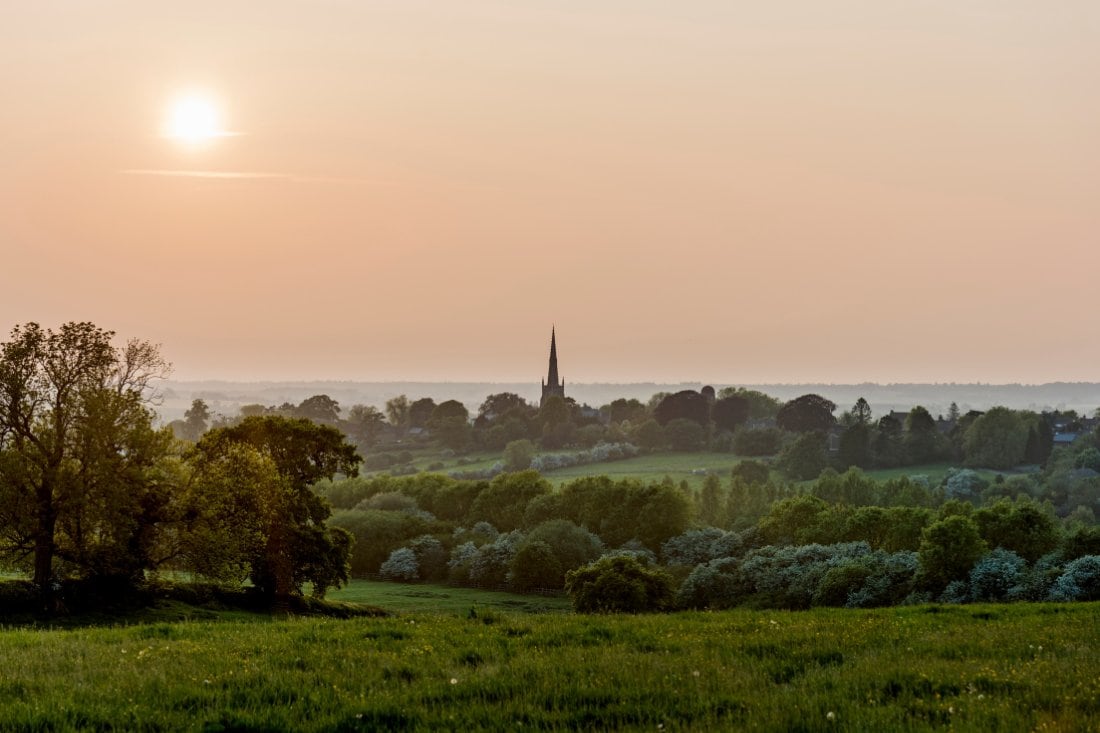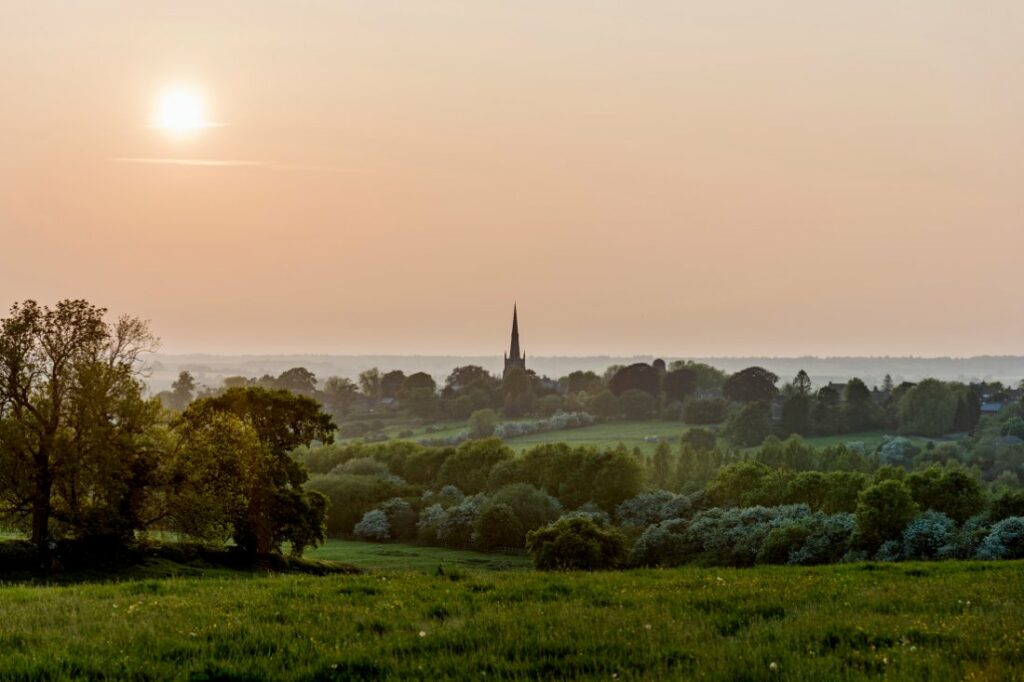 If you are looking for the ultimate Oxfordshire walking challenge, the Jurassic Way trail has your name written all over it. This famous multi-day hike travels 143.2km in total, spanning a couple of weeks.
In that time you'll stop off in Market Harborough, take in the Chiltern Hills, journey alongside rivers, and see the very best that Oxfordshire has to offer you. Make sure you pack as lightly as possible as you're going to be carrying around two weeks' worth of gear!
Walking packing list
Usually when we go out on these walks, we're spending all day out and about in the countryside. Because of that, there are some things that we always bring with us and recommend to others. Hopefully one or two of these items can help make your walk that little bit more enjoyable!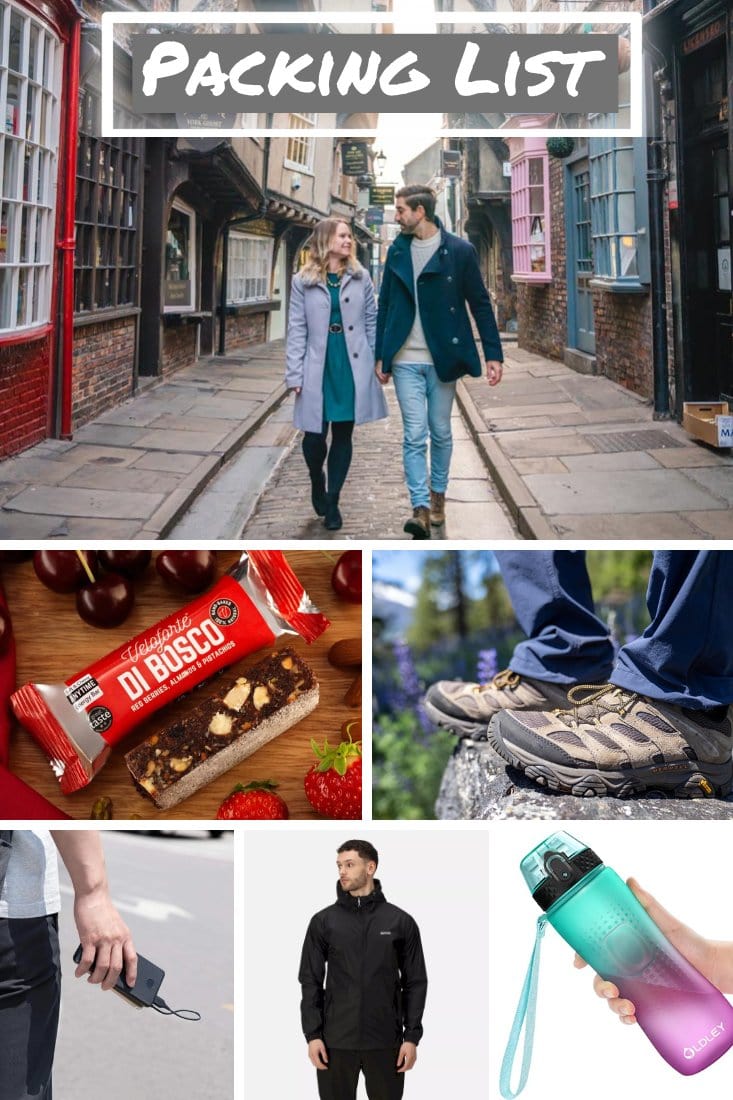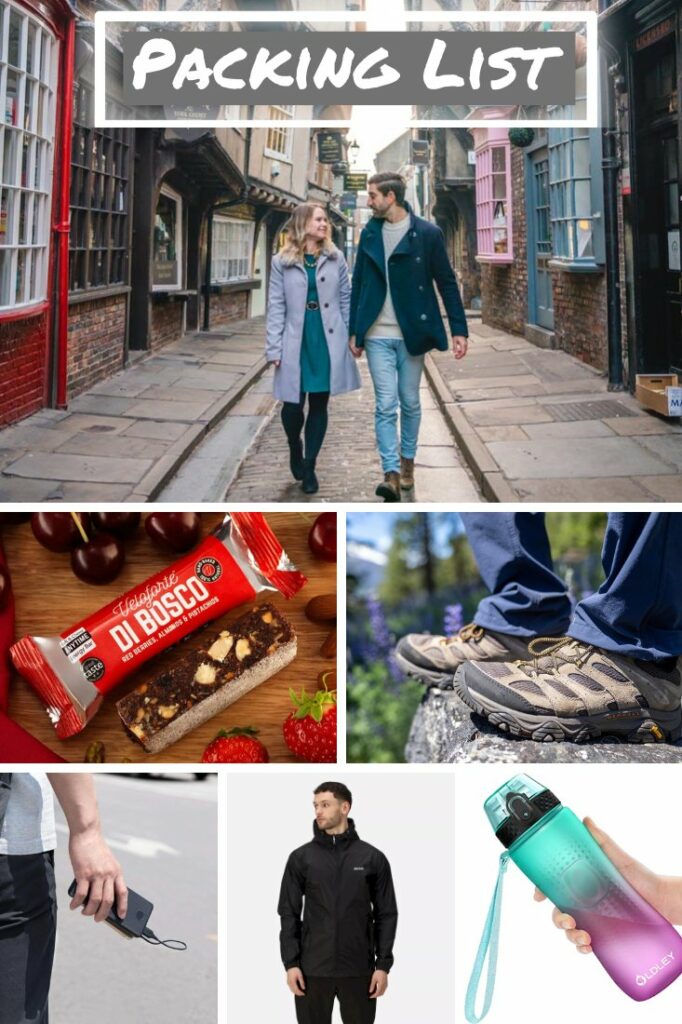 ---
---
So there you have it, the best walks near Oxford to enjoy. Which ones are your favourites? Let me know in the comments below – I'd love to hear from you!
Like this blog post? Then Pin it for the future!