With twists and turns, gravity defying drops, and award winning rollercoasters, here's our list of the best theme parks in the UK.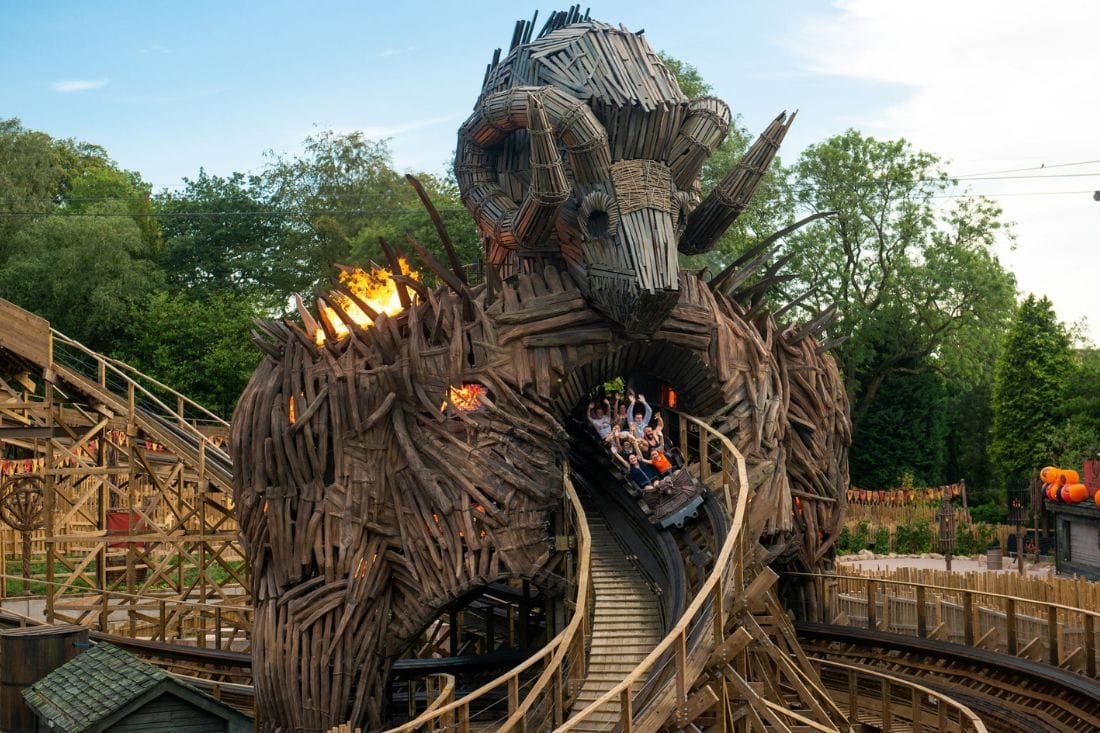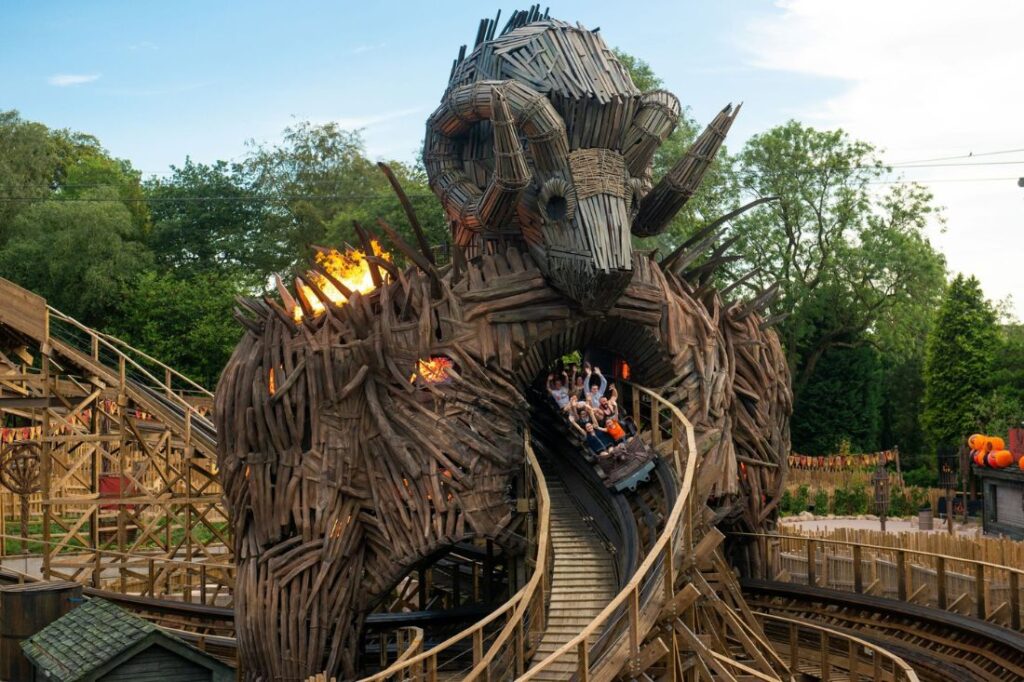 When it comes to theme parks, there are so many to choose from. The question on everyone's lips is which one is right one?
Whether you're looking for big thrill rides and award-winning rollercoasters, or family fun and games, our list of the best theme parks in the UK will help you choose the perfect one for you.
There's no better feeling than the anticipation and nerves before a ride starts, is there? It takes us back to being a kid all over again. That's why we love theme parks so much!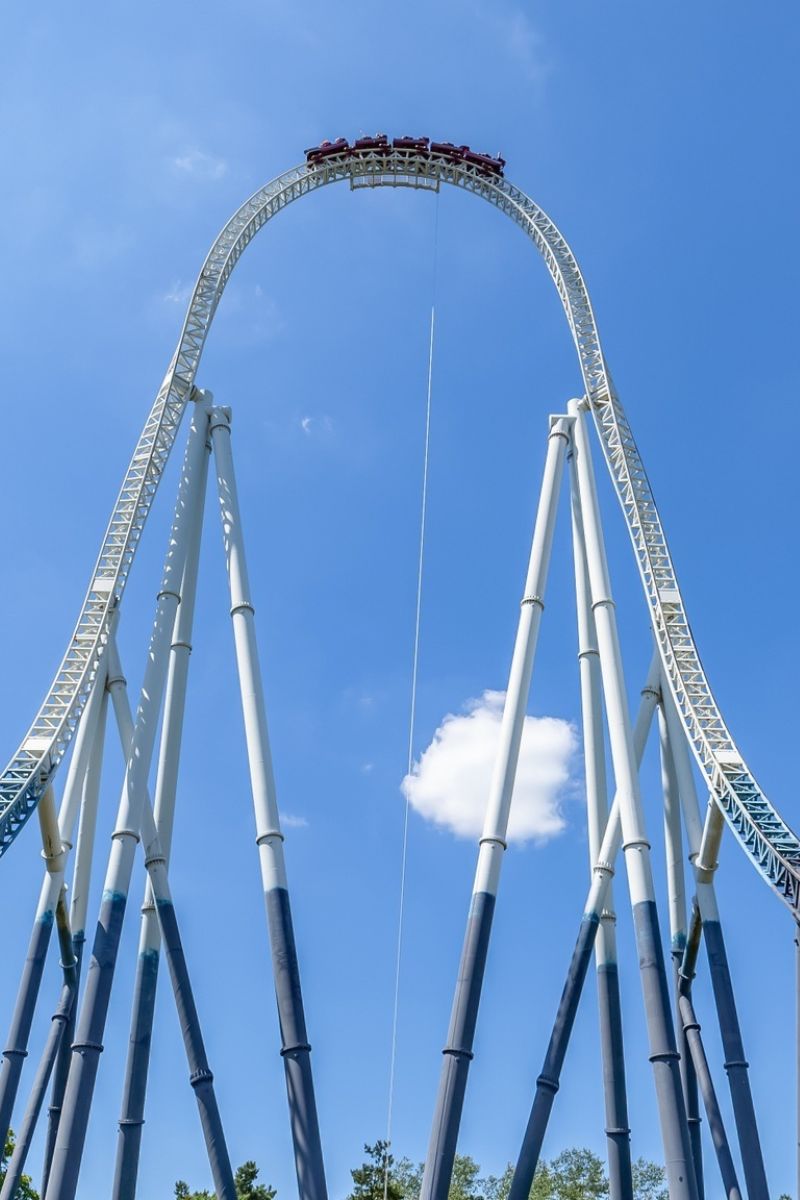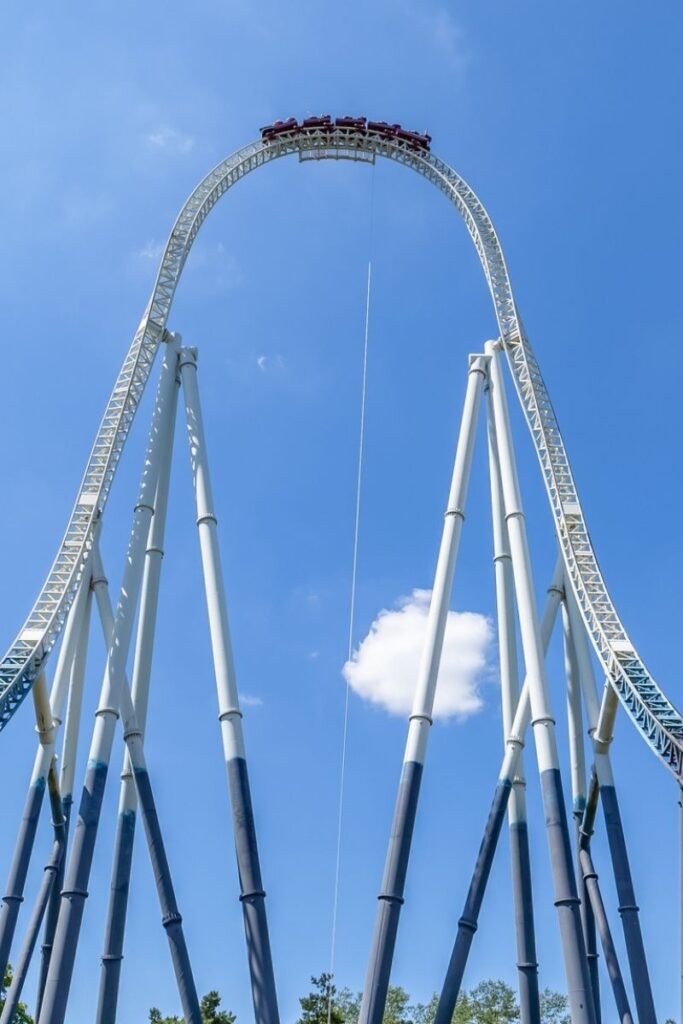 For record breaking rollercoasters, check out the big ones at Alton Towers and Thorpe Park.
If you're looking for family fun, you're going to love Peppa Pig World at Paulton's Park and Thomas Land at Drayton Manor.
Then there are the giant figures and sculptures at Legoland. There are even theme parks with zoos, arcades and holiday homes for the perfect staycation.
I love the feeling of the wind blowing through my hair as I scream and giggle as the rollercoaster twists and turns upside down and round and round. It's an adrenaline rush like no other!
If you're looking for that same feeling, then keep reading to find the best UK theme parks. I know you're going to absolutely love these!
Alternatively, if you're looking for something a little different, check out our guide to the best zoos parks in the UK for a family day out like no other!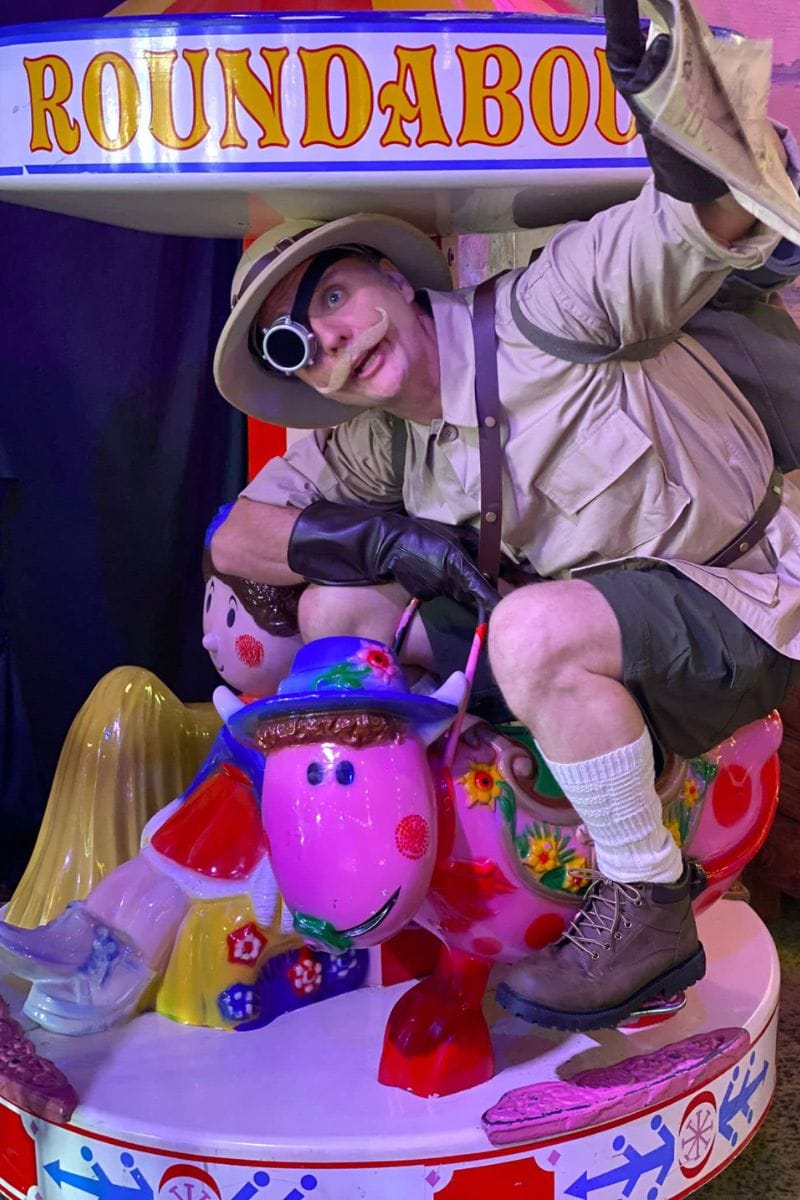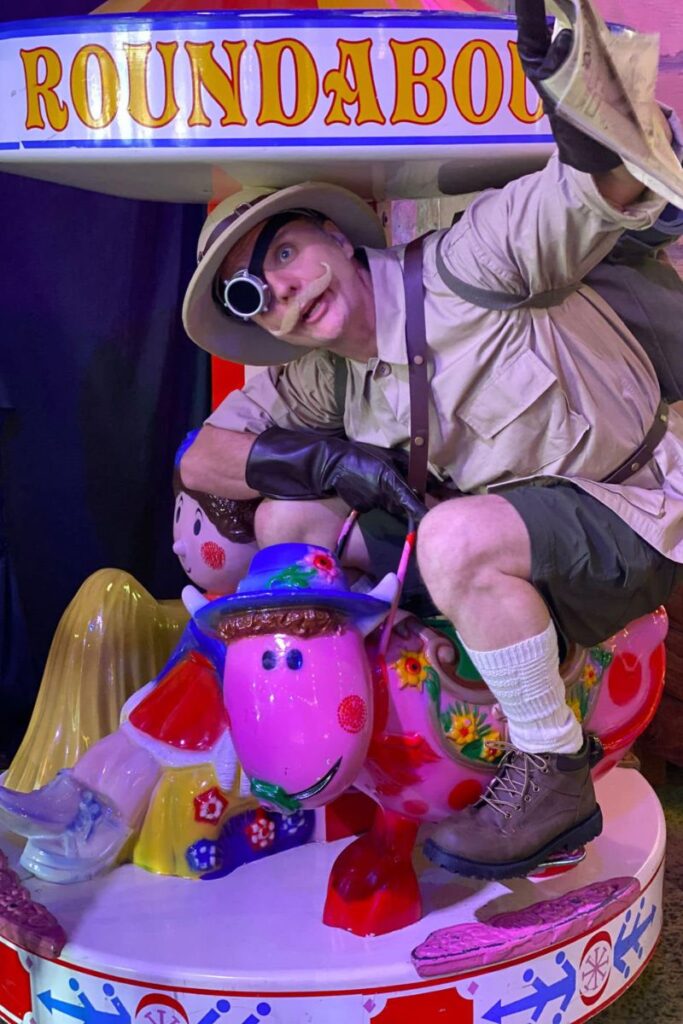 ---
12 Best Theme Parks in the UK
Thorpe Park, Surrey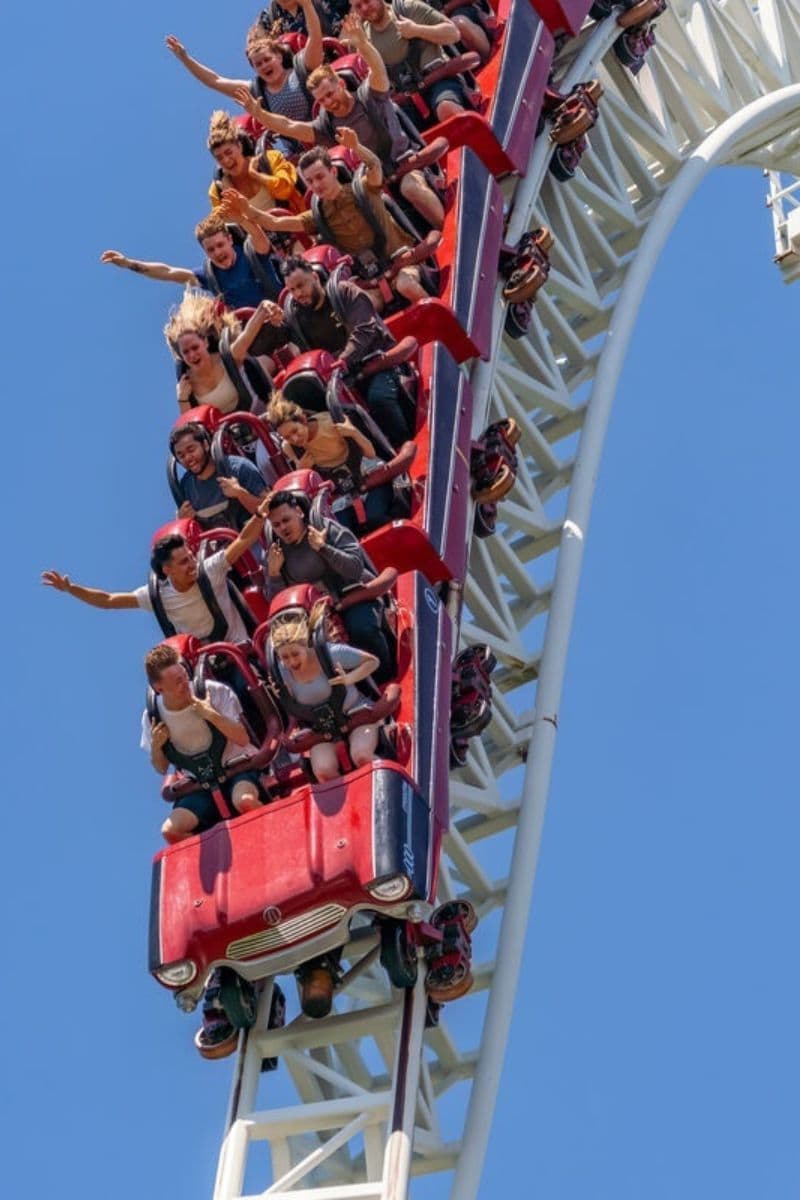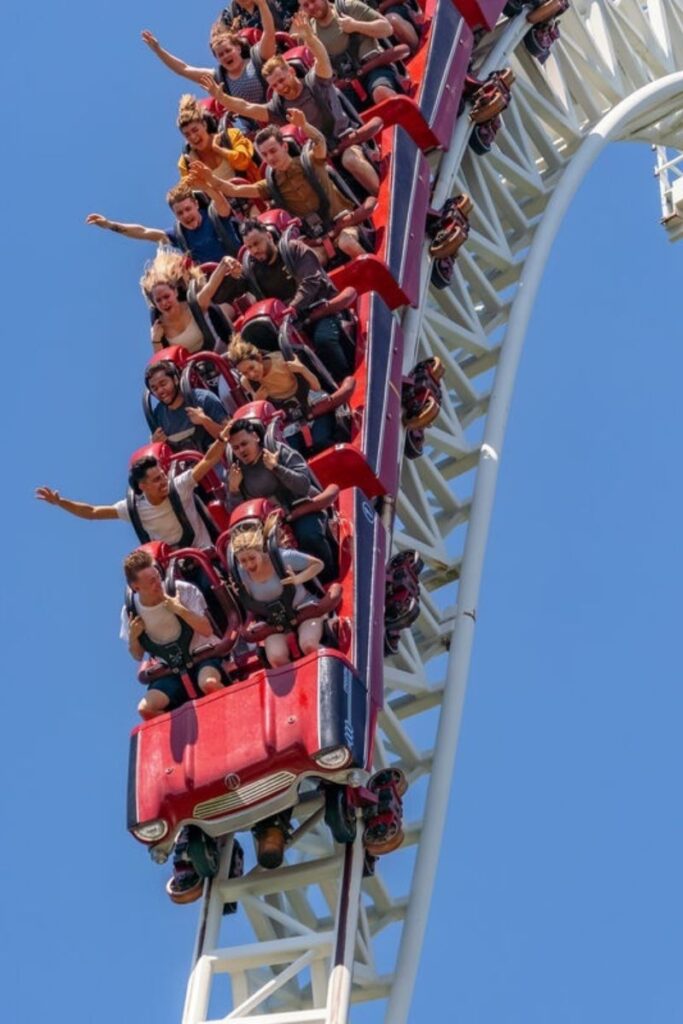 Thorpe Park might just be our favourite theme park in the UK, hence why it's in an number 1.
Located in Surrey, Thorpe Park has 7 thrill rides and 26 attractions including Stealth, the UK's fastest rollercoaster. This is one of the top theme parks for all those adrenaline junkies.
Will you be brave enough to ride SAW – The Ride, the world's first horror movie themed coaster with a vertical drop of 100 degrees? A trip to Thorpe Park would not be complete without experiencing Nemesis Inferno, The Walking Dead: The Ride, and The Swarm, the UK's first winged rollercoaster.
If you're really up for a scare, check out Thorpe Park's highly anticipated Fright Night. Every year horror fanatics flock to the theme park to experience the scariest experience around. Be warned: it is very VERY scary!
Alton Towers, Staffordshire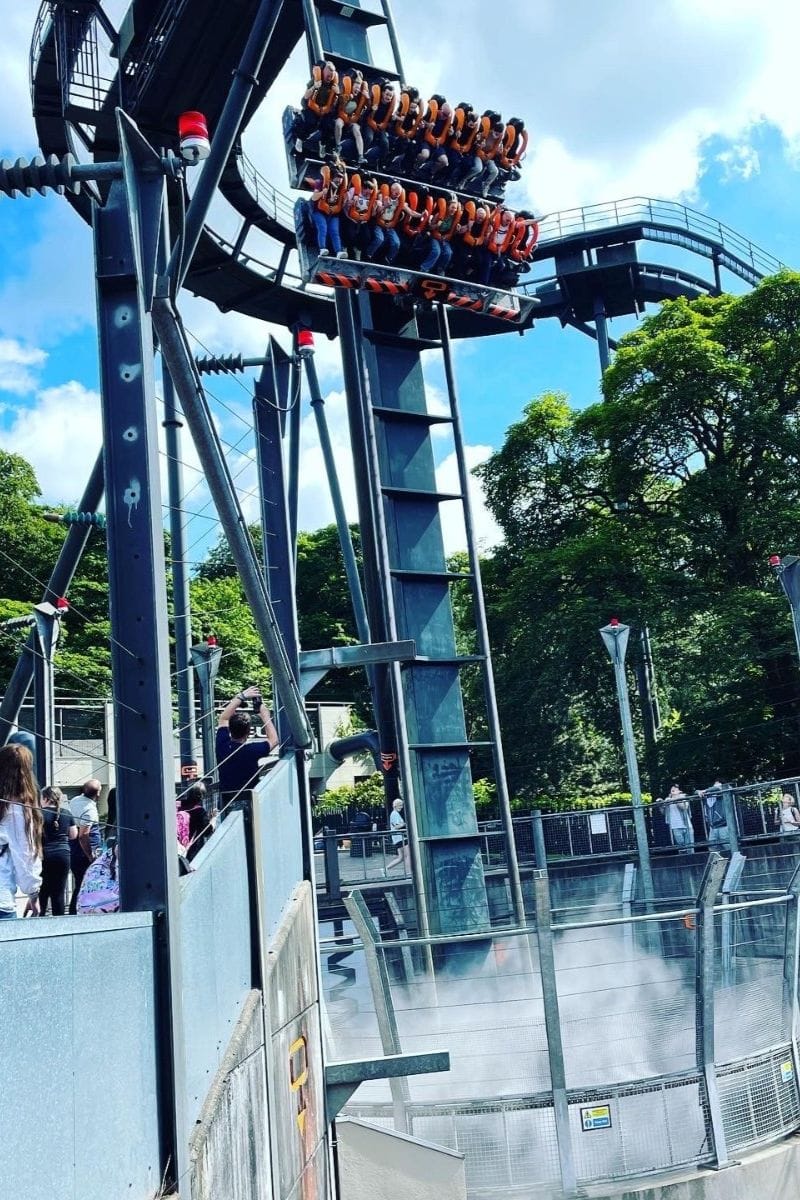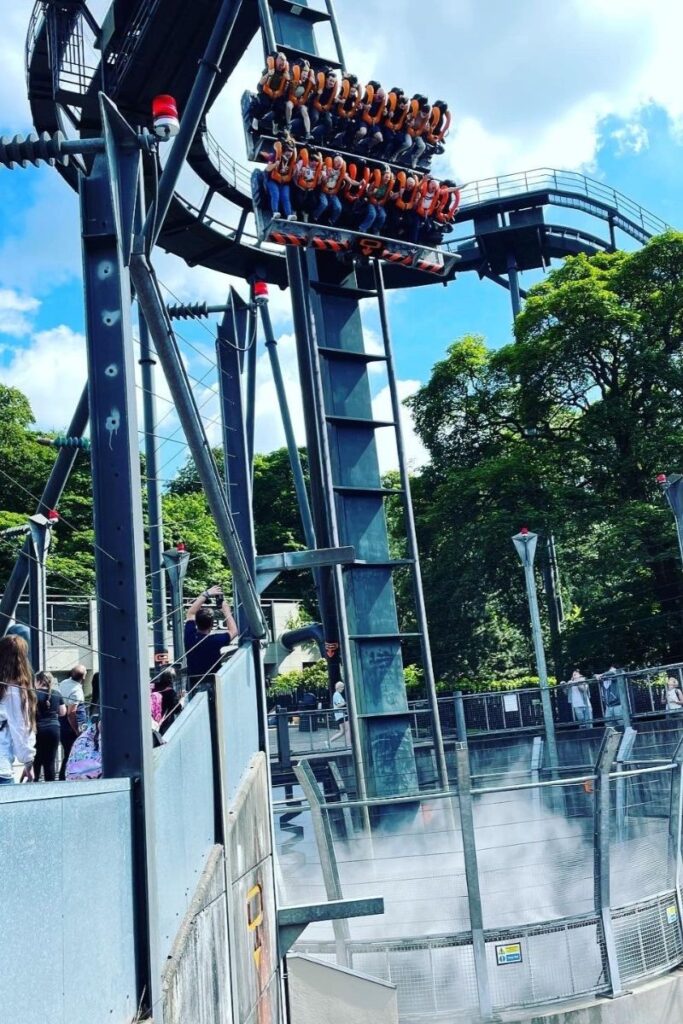 A list of the best UK theme parks wouldn't be complete without Alton Towers.
The park first opened in the 1980s with Britain's first double loop rollercoaster, the Corkscrew, and now it is home to 10 record breaking rides!
Alton Towers is a must-visit for all you thrill seekers. Will you dare to ride Nemesis, with its 3.5 G-force, TH13TEEN, the world's first vertical free drop coaster, or The Smiler, the world's first 14 loop rollercoaster? I'm feeling dizzy just thinking about it!
Don't forget to check out the other attractions. Alton Towers also has a water park, a resort for a short break, and CBeebies Land for your little ones. There's so much to do you'll be guaranteed to want to come back!
Blackpool Pleasure Beach, Blackpool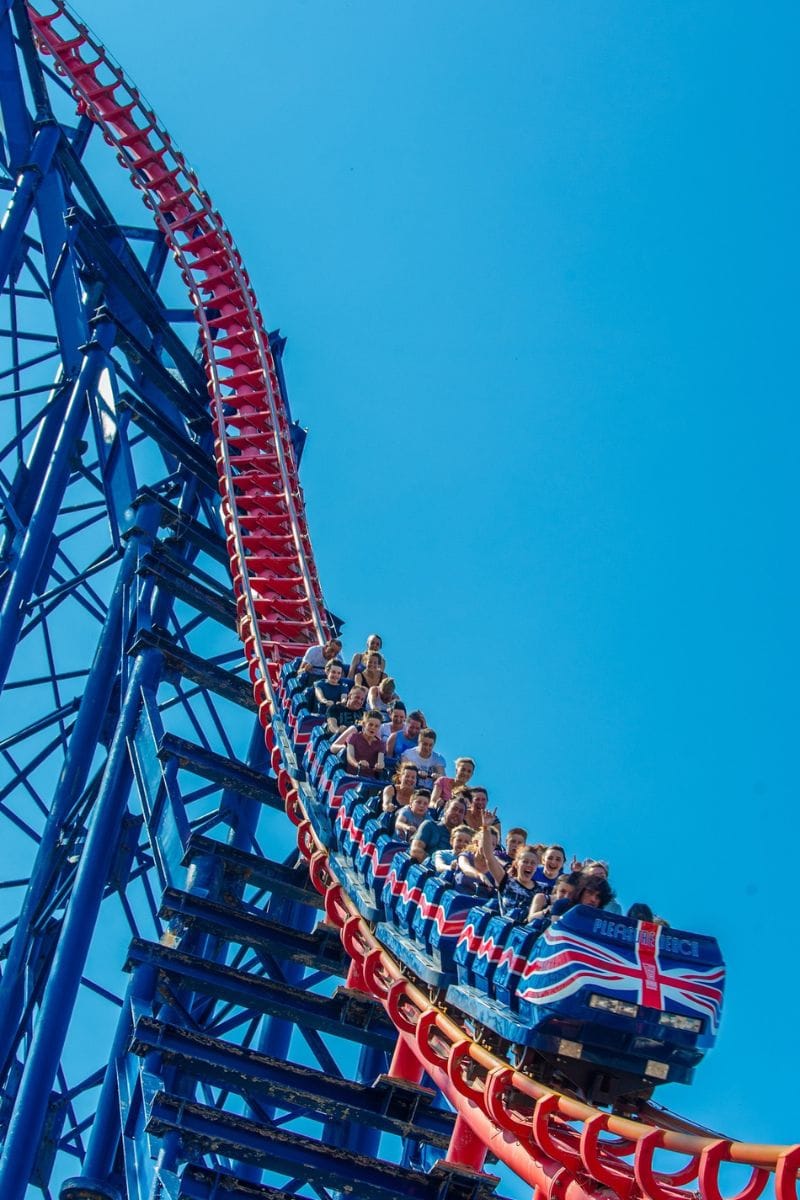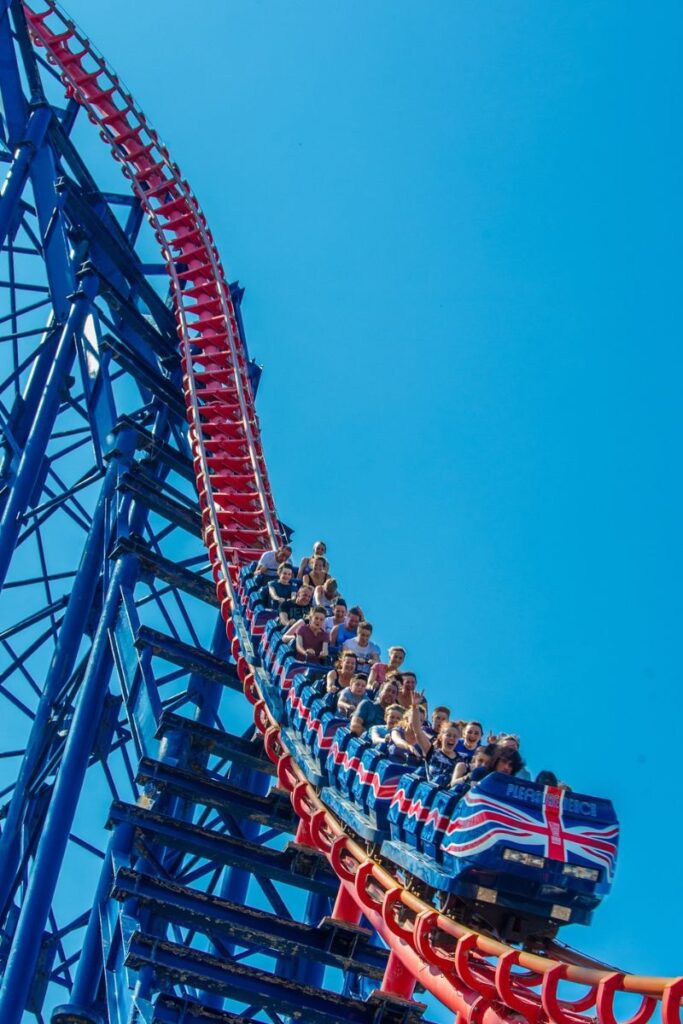 When you think of seaside fun, Blackpool Pleasure Beach is the first place that pops into your mind. Whether you're looking for a family day out or rides that make you scream, Blackpool has something for everyone.
Little ones can enjoy a host of fantastic themed rides, from Wallace and Gromit's Thrill-O-Matic to the classic Ghost Train. Head to Nickelodeon Land to meet your favourite characters. I love soaking unsuspecting victims on SpongeBob's Splash Bash!
Now we can't forget the big attractions, can we? Blackpool Pleasure Beach has 12 hair raising coasters for your thrill seekers. Standing 235ft in the air is The Big One, which was once the tallest, fastest, and steepest ride in the world!
Will you be brave enough to ride Icon, the UK's first double launch rollercoaster? 
Chessington World of Adventure, Chessington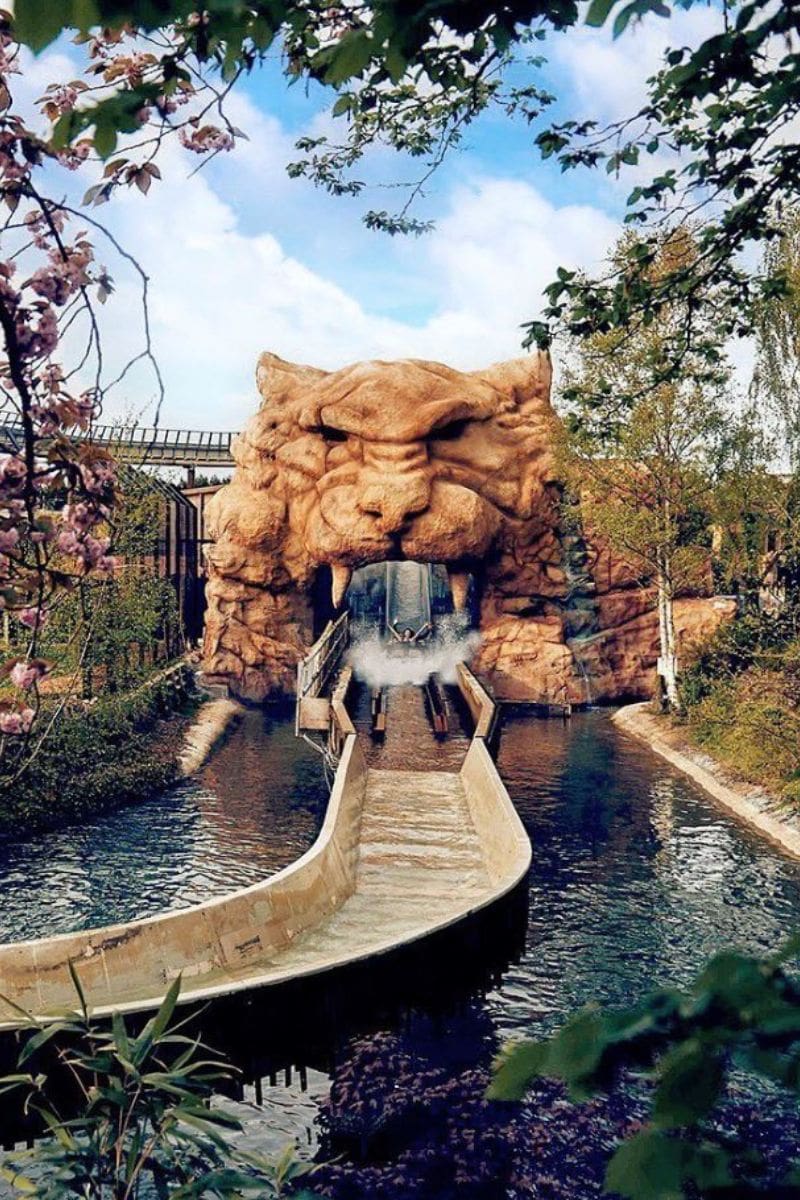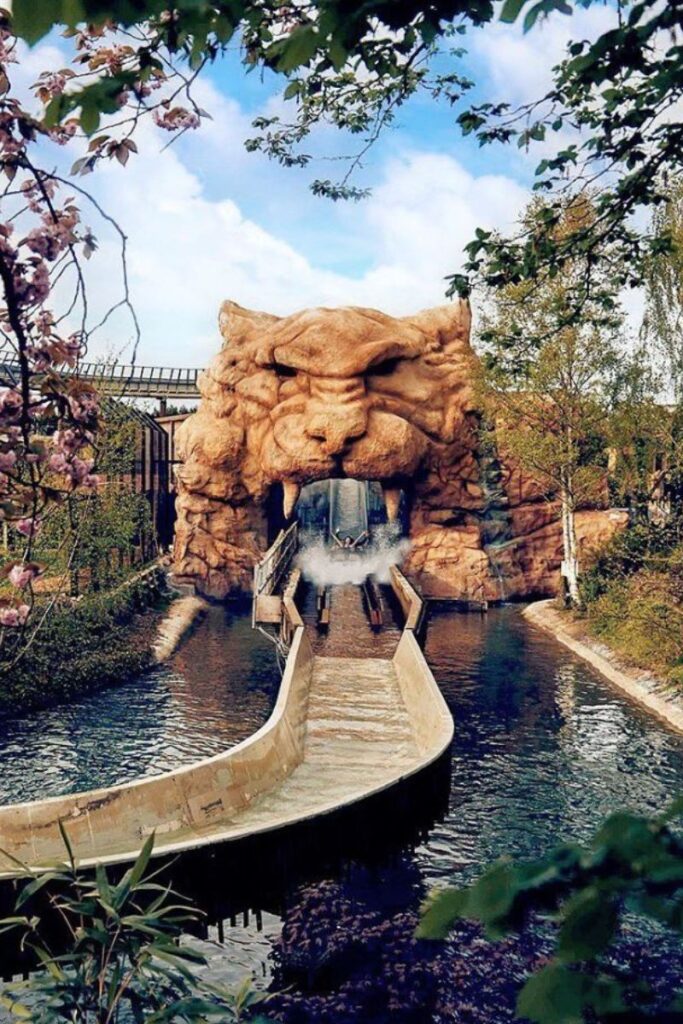 Chessington World of Adventure is not just one of the best theme parks in the UK, it also has a zoo and sea life experience! With over 40 rides and attractions and 1,000 animals and sea creatures, there's a whole load of fun to be had!
Will you dare to plunge 25 metres into the jaws of the giant crocodile on the Croc Drop? Chessington is full of so many classic rides, from the Blue Barnacle pirate ship to the Tiger Rock log flume, where you can whizz past the Amur Tigers.
Once you've had enough thrills you can marvel at the Western Lowland Gorillas and the Southern White Rhinos. Don't forget to book your glamping tent to make the most of your stay!
Drayton Manor, Staffordshire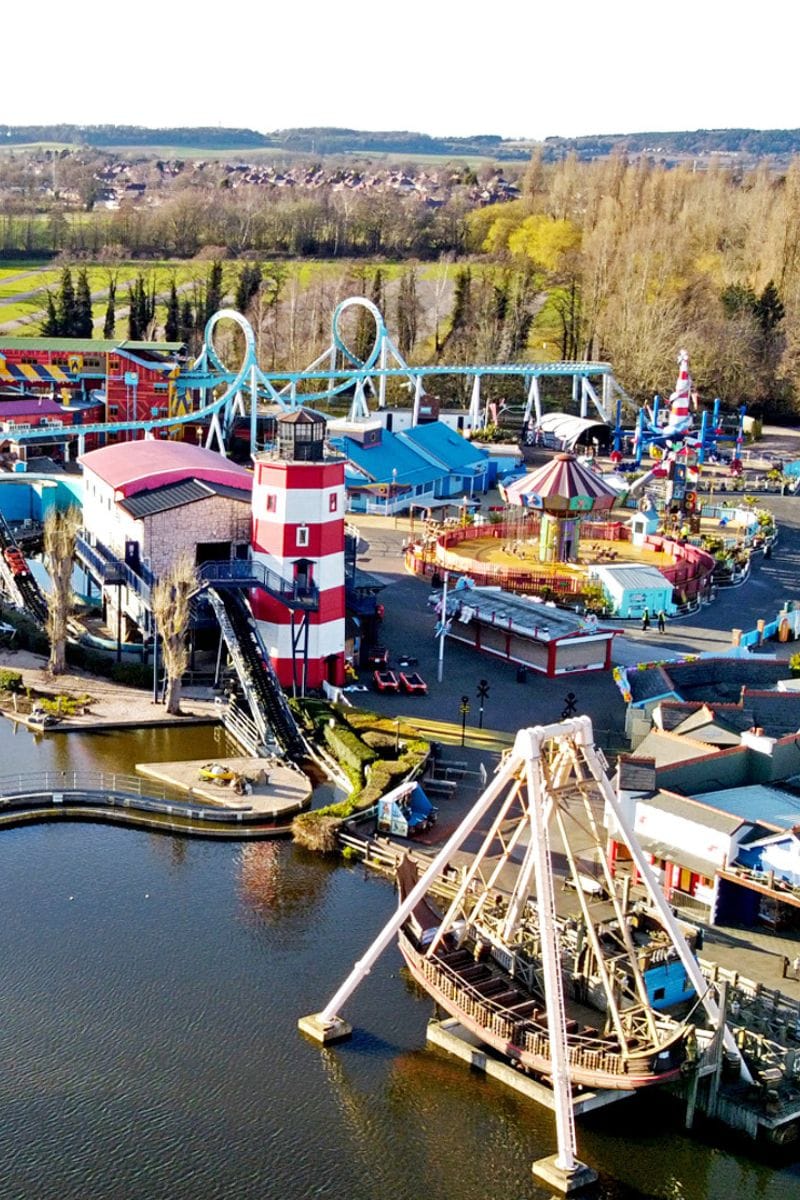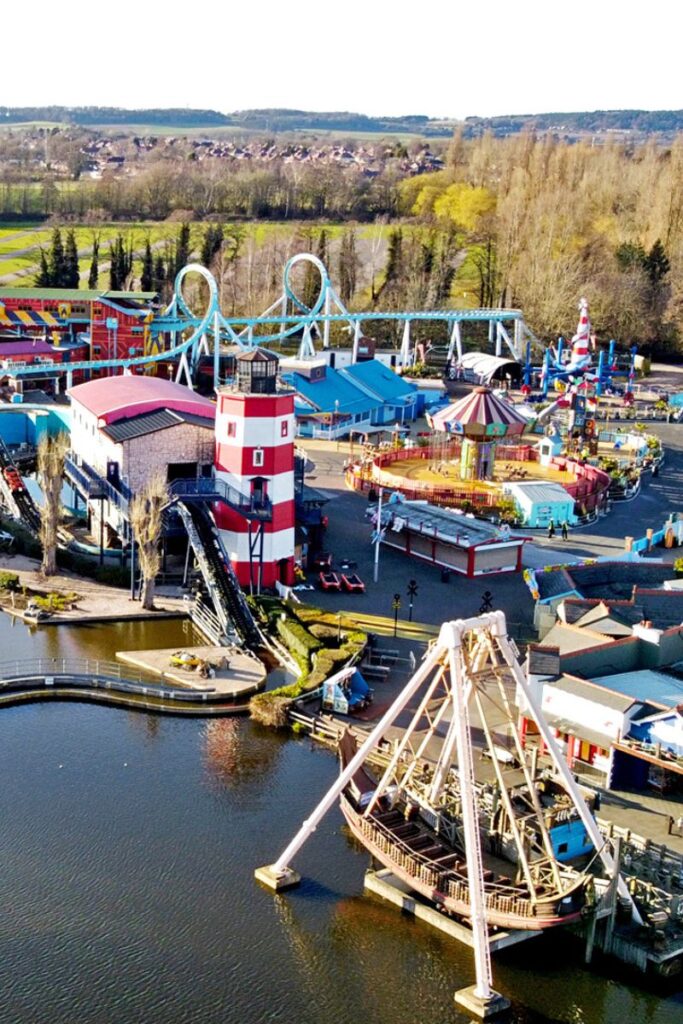 With multiple themed lands, rides and attractions, Thomas Land and a zoo, Drayton Manor has something for everyone. Whether you're a thrill seeker or you're looking for family fun, you'll find it here.
Check out the Viking area and hop on Thor, the new Disk O'Coaster – sounds thrilling! Perhaps you'd prefer to try Shockwave, which was once voted the best stand up rollercoaster in the world. Don't forget to jump on Maelstrom, Stormforce 10, and Apocalypse for a thrilling day of twists, turns, and drops.
Little ones can explore the Island of Sodor in Thomas Land. There are so many family friendly rides and attractions all themed around Thomas the Tank Engine! Visit Mrs Kyndley's Tea Rooms for a spot of lunch and finish your day at the Thomas Land shop.
Legoland Windsor Resort, Windsor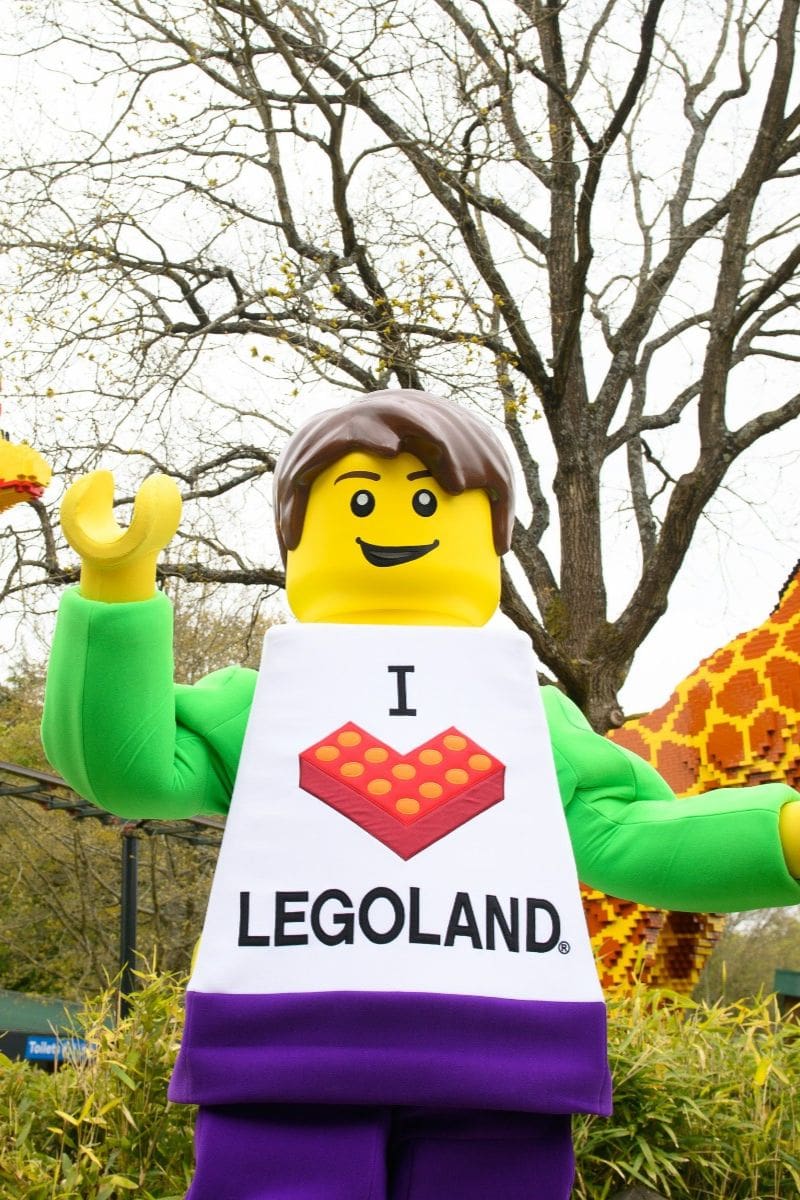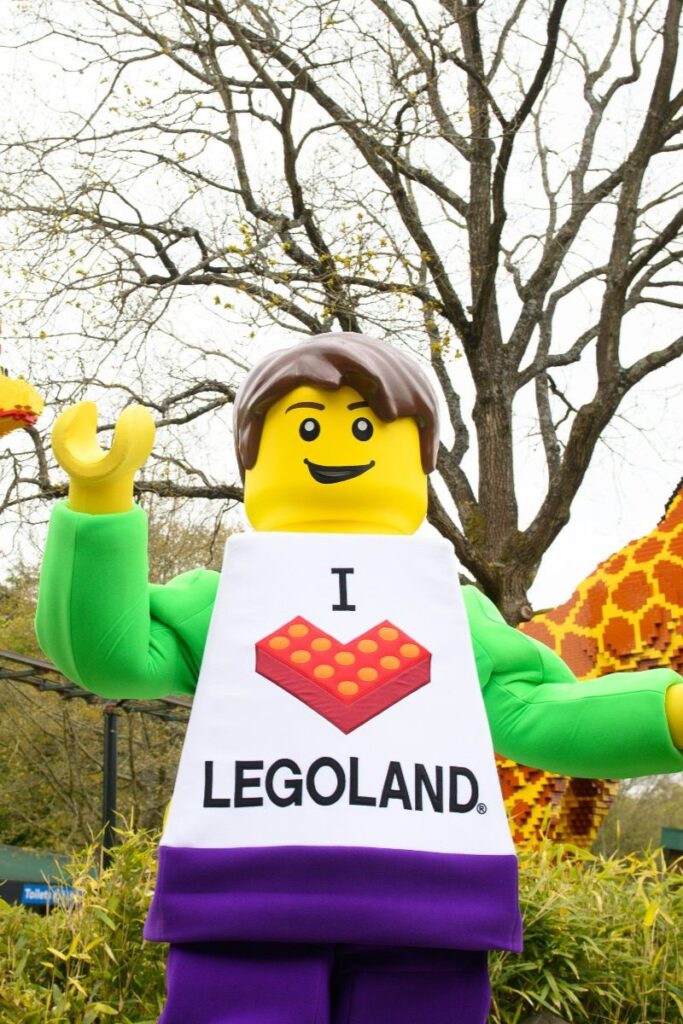 When you think of family friendly theme parks, you definitely think of Legoland.
If you're a Lego fanatic you're going to want to check out all the themed lands, complete with giant Lego structures. From Miniland the model village, and Lego Ninjago World, to Kingdom of the Pharaohs and Land of the Viking's, there's so much to do!
Legoland has over 55 brick-themed rides and attractions. In 2021 they opened Lego Mythica: World of Mythical Creatures, where you can enjoy the UK's first flying theatre ride.
You can't come to Legoland without learning how to build your own amazing Lego creations. Check out The Brick, which opened in 2022, where you can live out your dreams of being a master Lego builder. You can even build digital Lego fish in Lego Reef!
Flamingo Land Resort, Yorkshire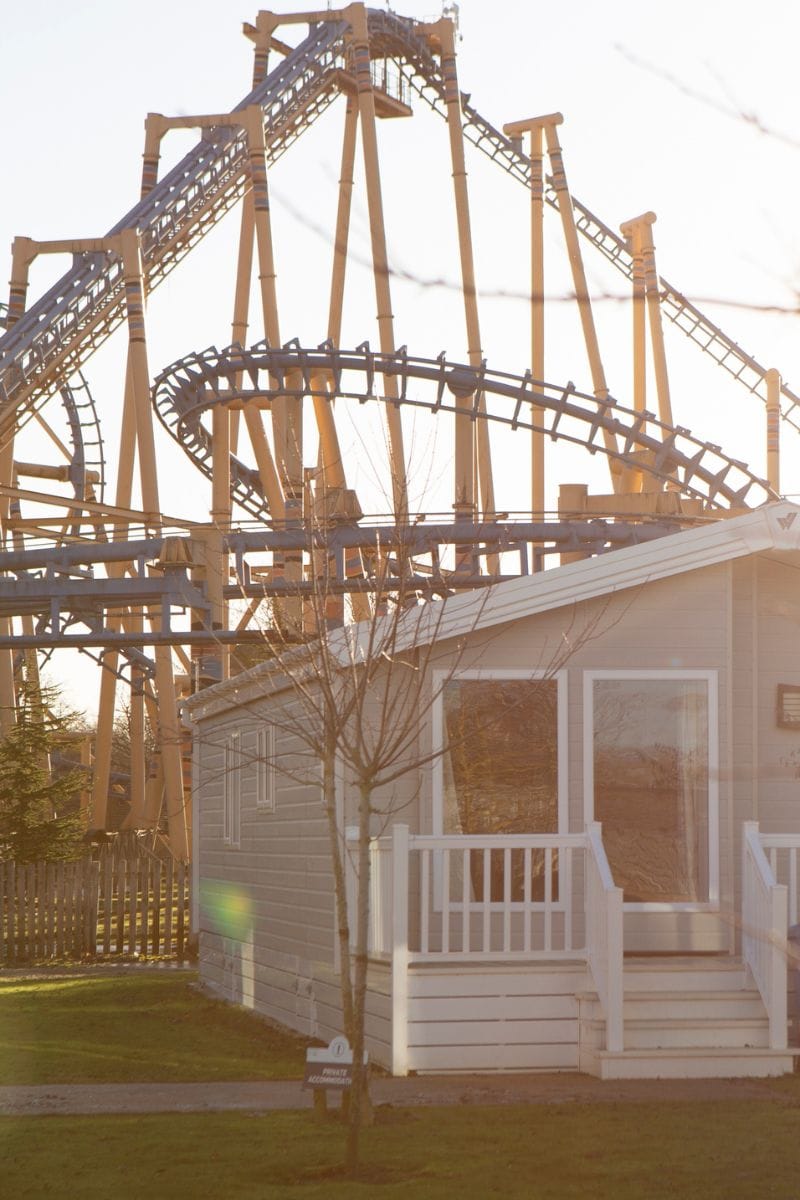 If you're looking for exciting rides and an award winning zoo, head to Flamingo Land in North Yorkshire. With 52 attractions and 9 thrill rides, it's obvious why this is one of the best UK theme parks.
Flamingo Land unveiled a new rollercoaster in 2022. Sik features 5 different types of inversion, including a 25 metre loop. This is definitely one to get your heart pumping! I love riding Cliffhanger, one of Europe's tallest verticals drop rides, and Navigator, the world's first Megadisk-O ride.
Flamingo Land offers much more than a theme park. Why not stay in a cosy lodge or cottage for a family getaway? Don't forget to visit the zoo where you can spot wallaby's, tigers, and warthogs. 
Paulton's Park, Hampshire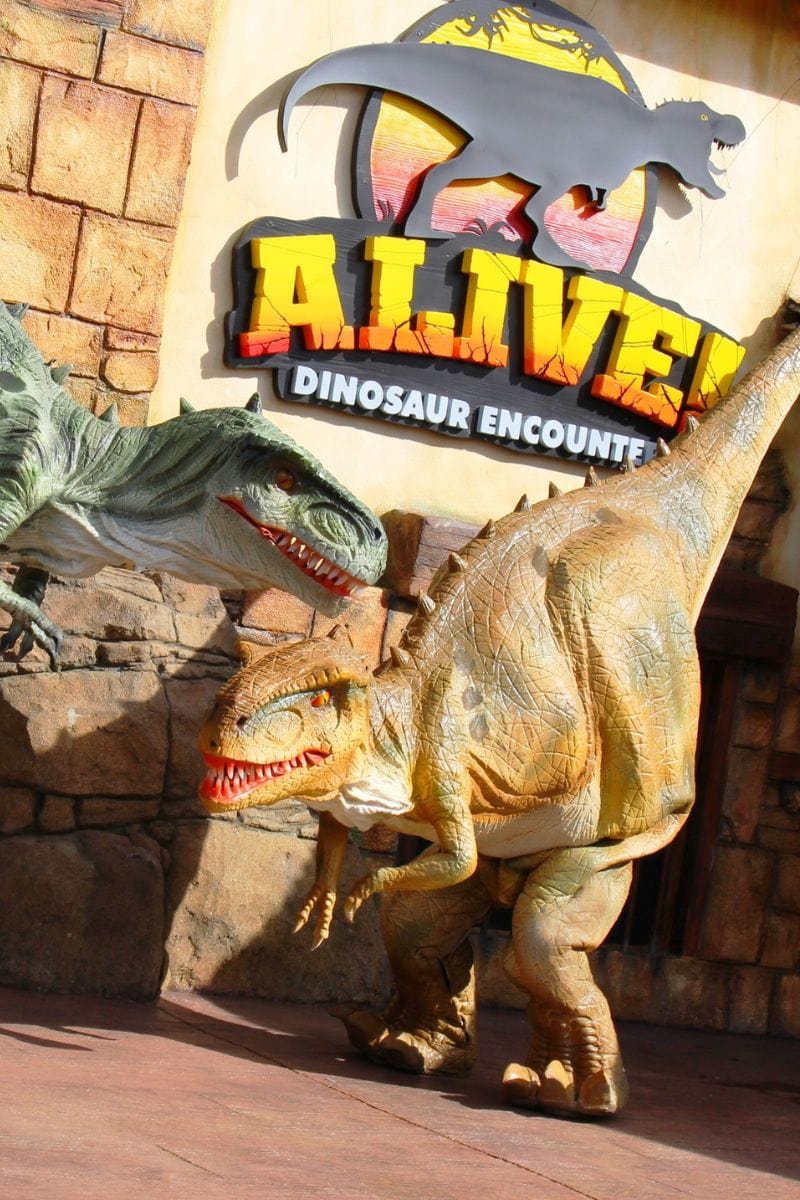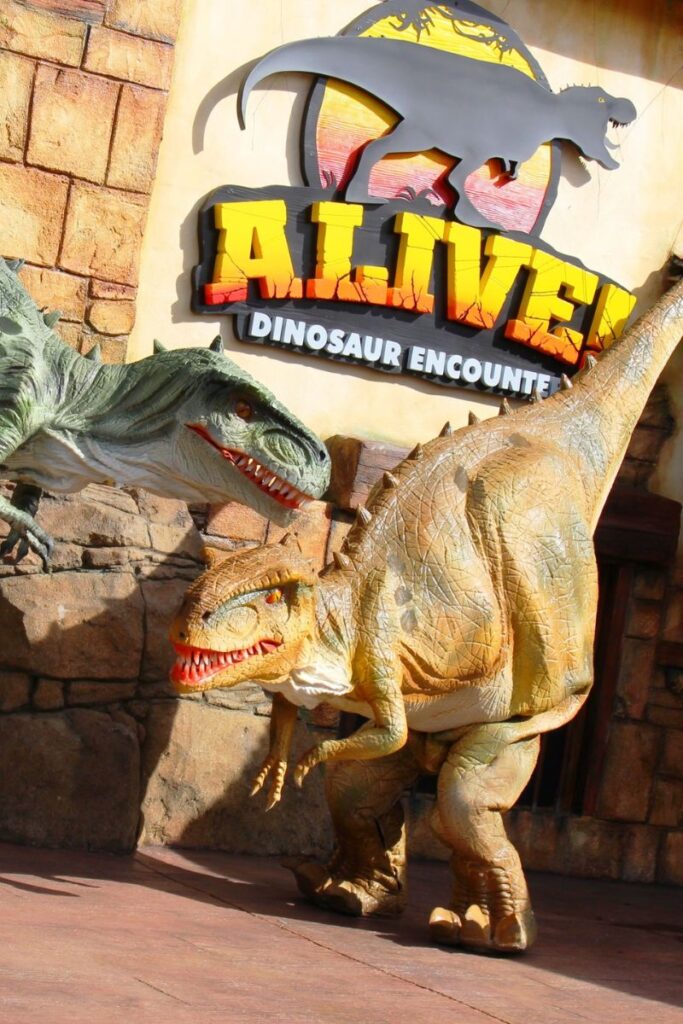 Home to Peppa Pig World, Paulton's Park is the best theme park for fun with all the family. With a mixture of thrill rides and family attractions there's fun for all ages.
Paulton Park has 7 thrill rides and a huge range of attractions. Journey through the prehistoric on Flight of the Pterosaur, a 395 metre suspended rollercoaster, or experience Edge, the first ride in the UK to create a floating sensation!
I love visiting Little Africa to discover an array of animals native to the continent. You can see meerkats, porcupines, and the Gambian pouched rat, one of the largest rodents in Africa. There's even a walk-through aviary where guests can get close to exotic birds. 
Fantasy Island, Skegness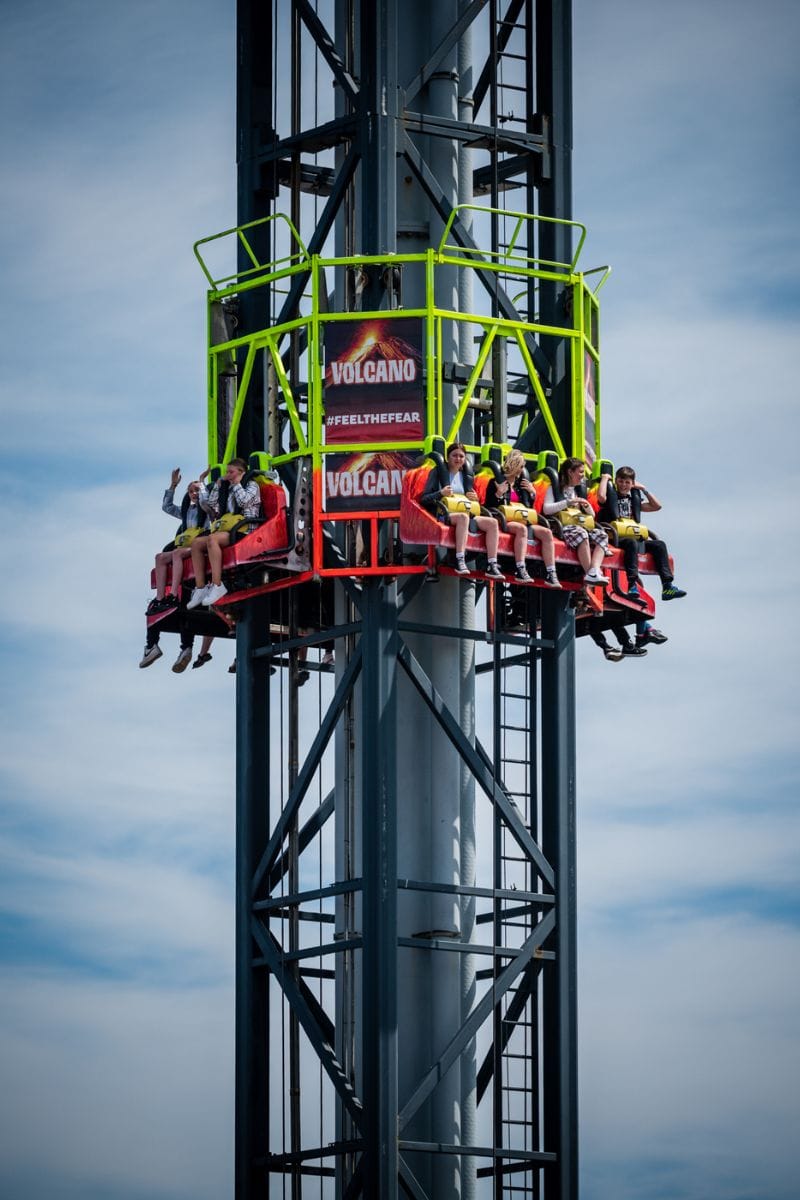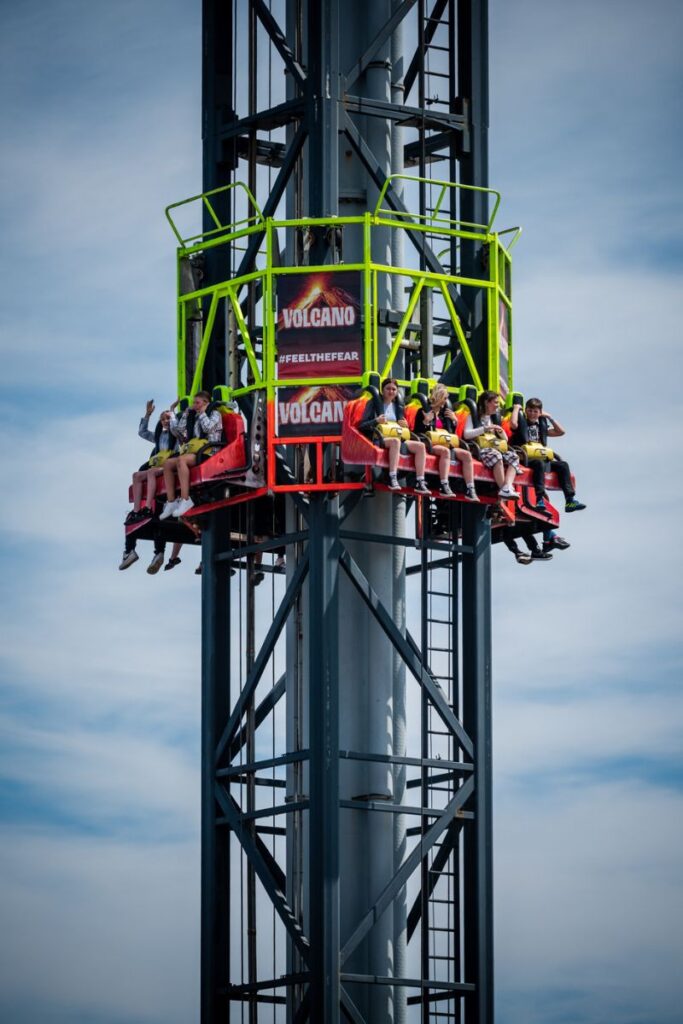 If you're on a seaside holiday in Skegness you're going to want to visit Fantasy Island! Full of rides, caravans and holiday homes, and Europe's biggest seven day market, this is a must-see.
With their latest attraction, The Guardian, you can immerse yourself as a knight on a quest. Soar through the sky on The Odyssey which boasts a 124ft vertical loop, or dare to be shot 183ft at 60mph on The Volcano.
If you're not a thrill seeker perhaps you'd prefer to visit Ingoldmells Market. Grab the latest fashion trends, toys and games and finish off your day with a bit to eat. 
Adventure Island, Essex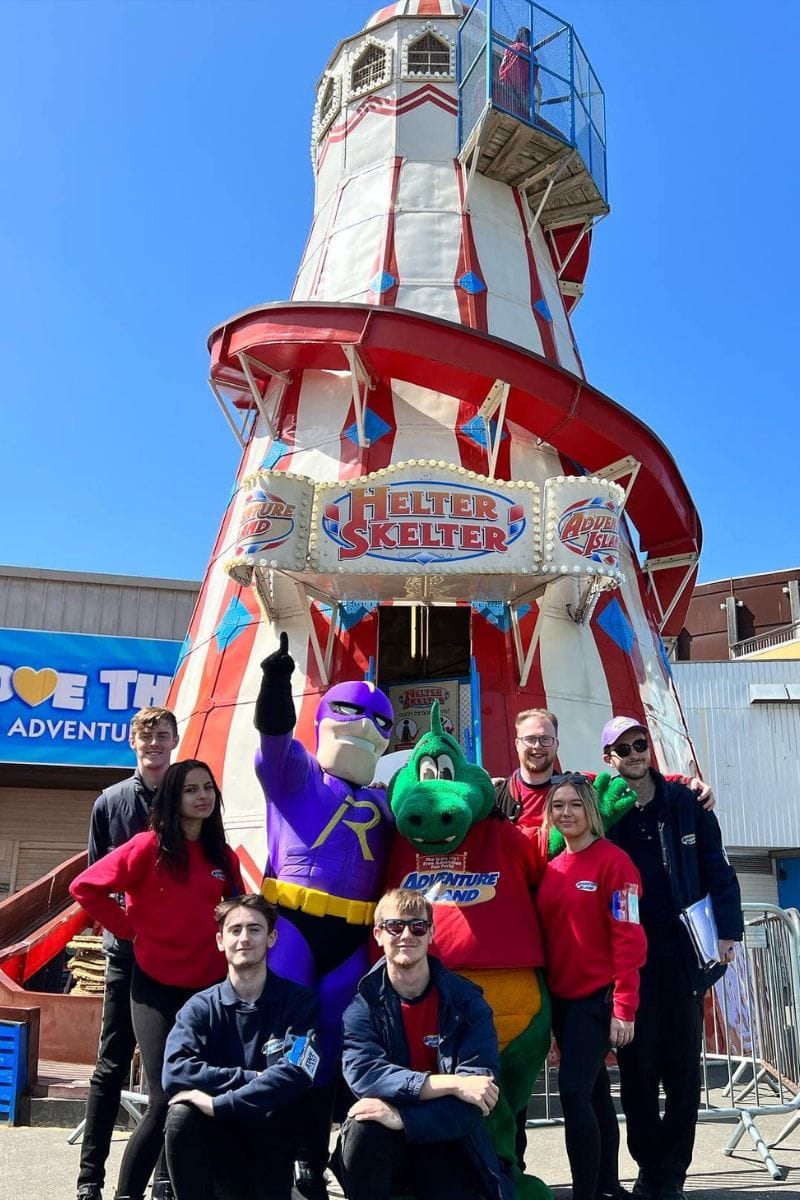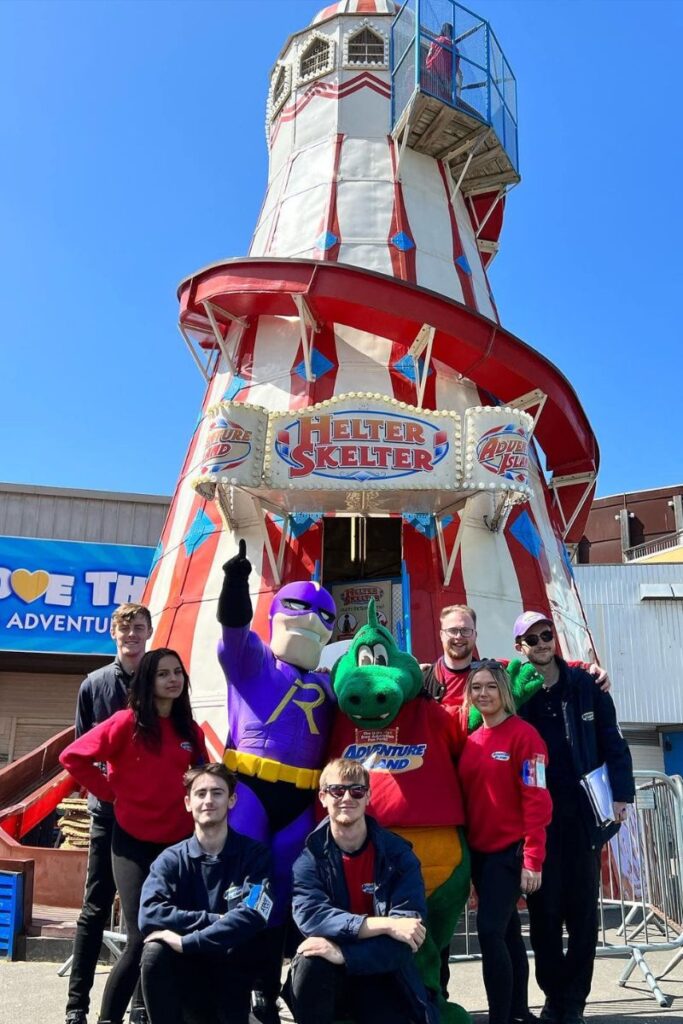 Adventure Island is Southend-on-Sea's free entry theme park. It's free to enter the park itself where you can buy tickets for individual rides or purchase a wrist band to enjoy unlimited rides
From thrill rides to arcades and mini golf, there's fun for all ages at Adventure Island. For adrenaline junkies there's Axis, where you are thrown upside down on the pendulum ride, and new for 2021 is The Screature. Sounds terrifying!
I love the classic fairground rides like the dodgems and carousel. You can even play a game of hook a duck. Take in the sights on the big wheel and slide down the heater skelter. Don't forget to head to the arcades to spend your coins before you go.
Oakwood Theme Park, Wales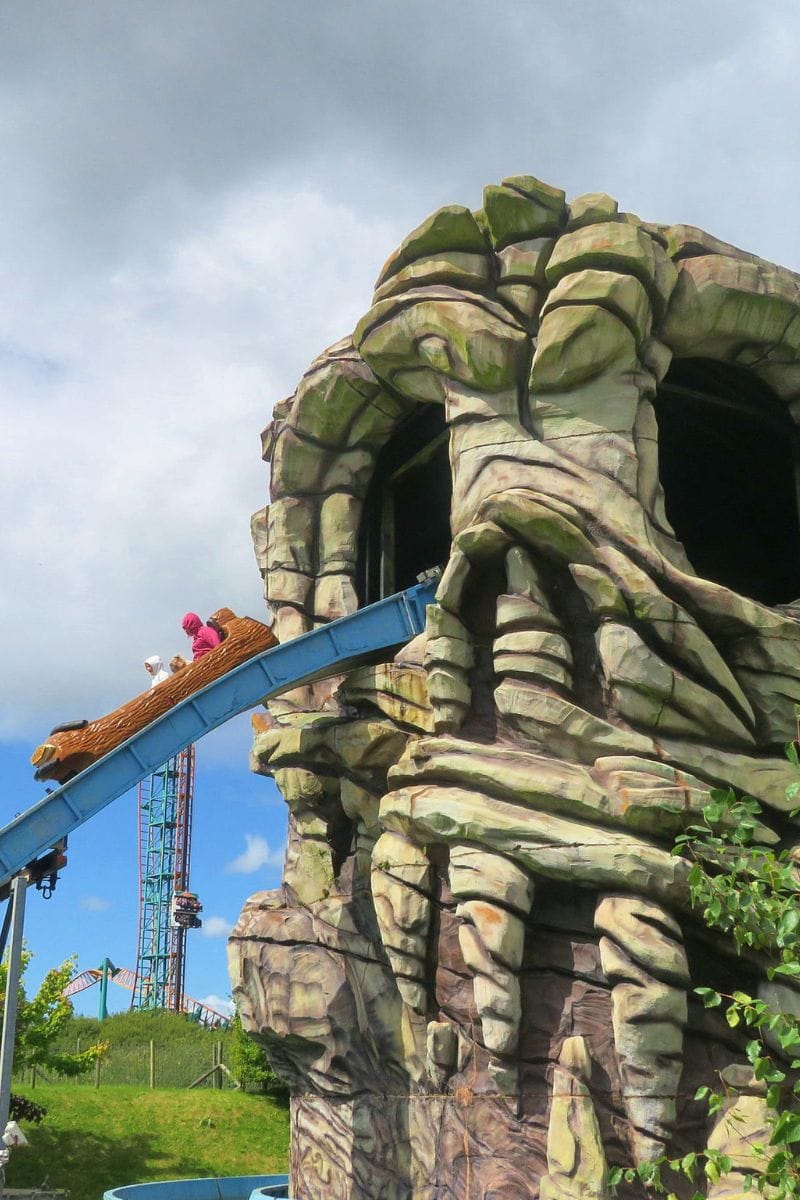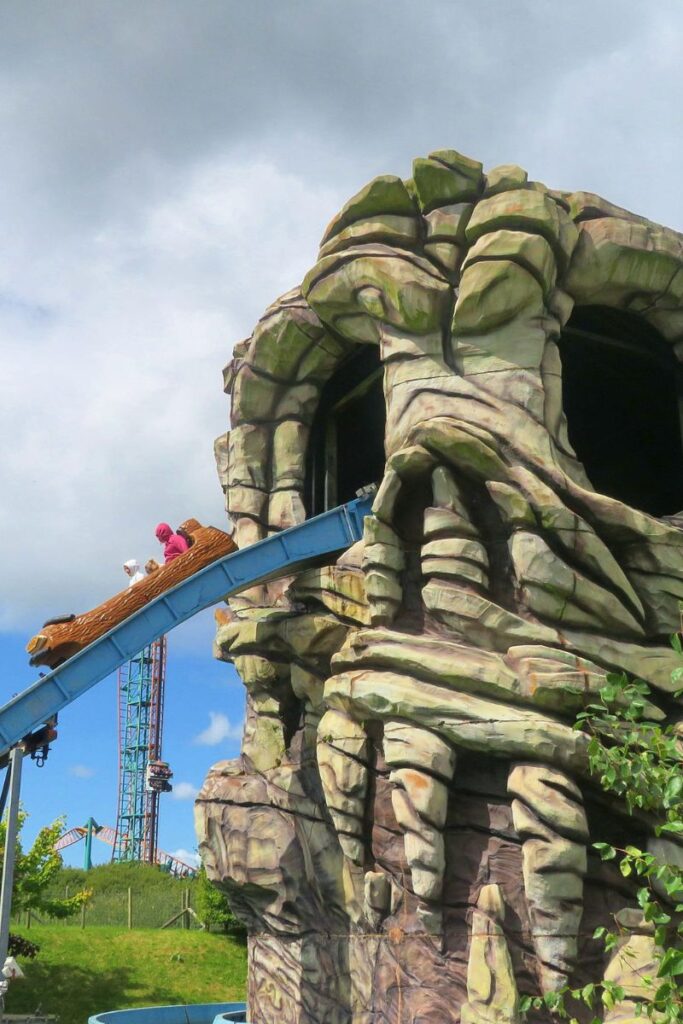 Oakwood Theme Park is the biggest theme park in Wales. With a mixture of thrill rides, family attractions, arcades and sports, there's fun for all the family here!
Fans of classic rollercoasters are going to love Megafobia, which has been voted one of the UK's best wooden rollercoasters. You can also experience the fastest ride in Wales on Speed, which is also the UK's first beyond vertical drop rollercoaster.
For family fun you can visit many classic attractions, such as the pirate ship, boating lake, bobsleigh and small rides for first time thrill seekers. 
Lightwater Valley, Yorkshire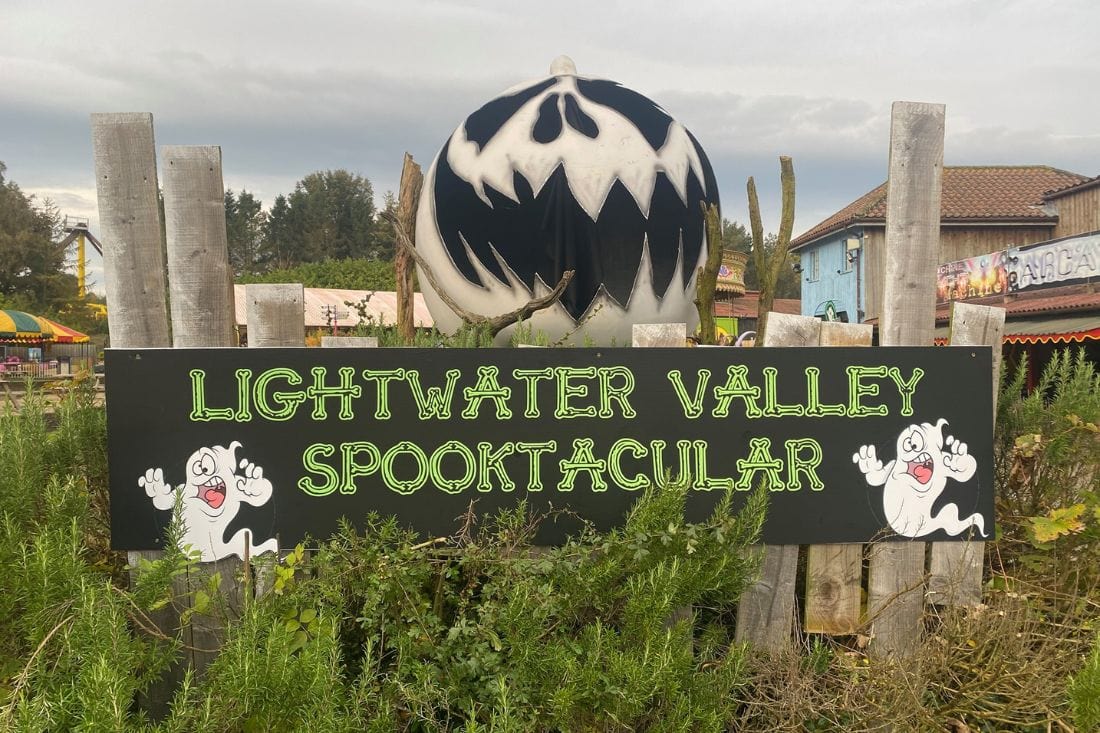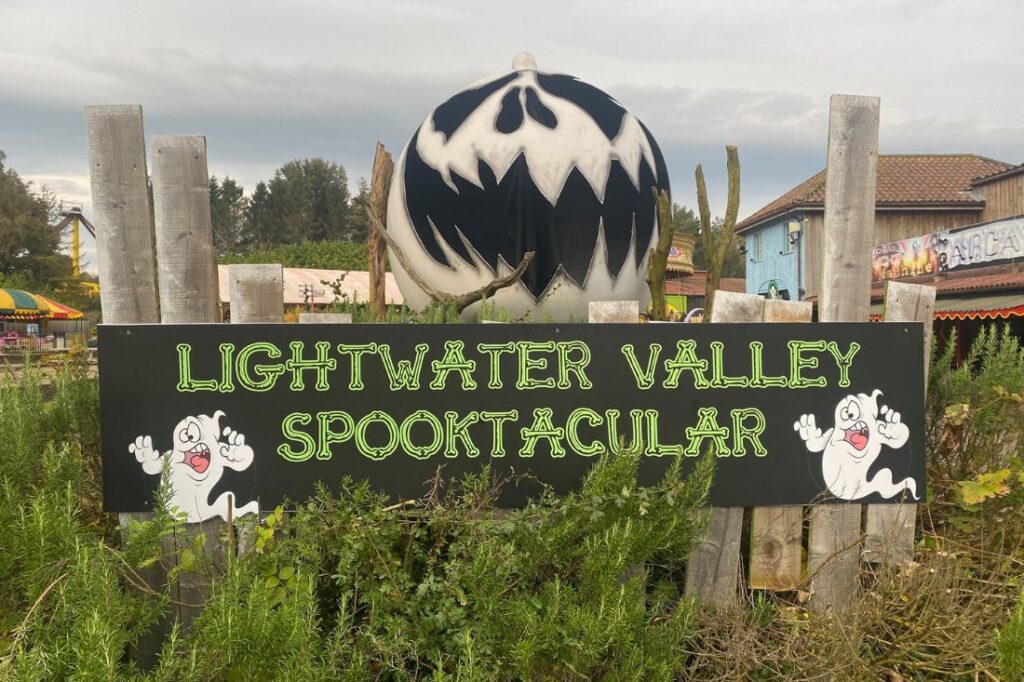 Head to North Yorkshire to check out the family friendly rides and experiences at Lightwater Valley. With over 40 rides and attractions tailored to under 12s, this is the perfect choice for families with young children.
Jump on the Ladybird to enjoy the twists and turns of your first rollercoaster. It's even faster when you sit at the front! Get ready to climb the steps to Splash Falls where you can pick from 3 different water slides.
There's so much to do at Lightwater Valley. In 2021 they opened several new attractions, including Go Safari, hot air balloon ride, and Treetop Trails. 
---
That concludes our list of the best theme parks in the UK. Where will you be visiting next? Let us know if you have any questions in the comments below and we'll get back to you!
Like this blog post? Then Pin it for the future!