From the mainland to the islands, from big names to artisan brands, these are the 13 best Scottish gins.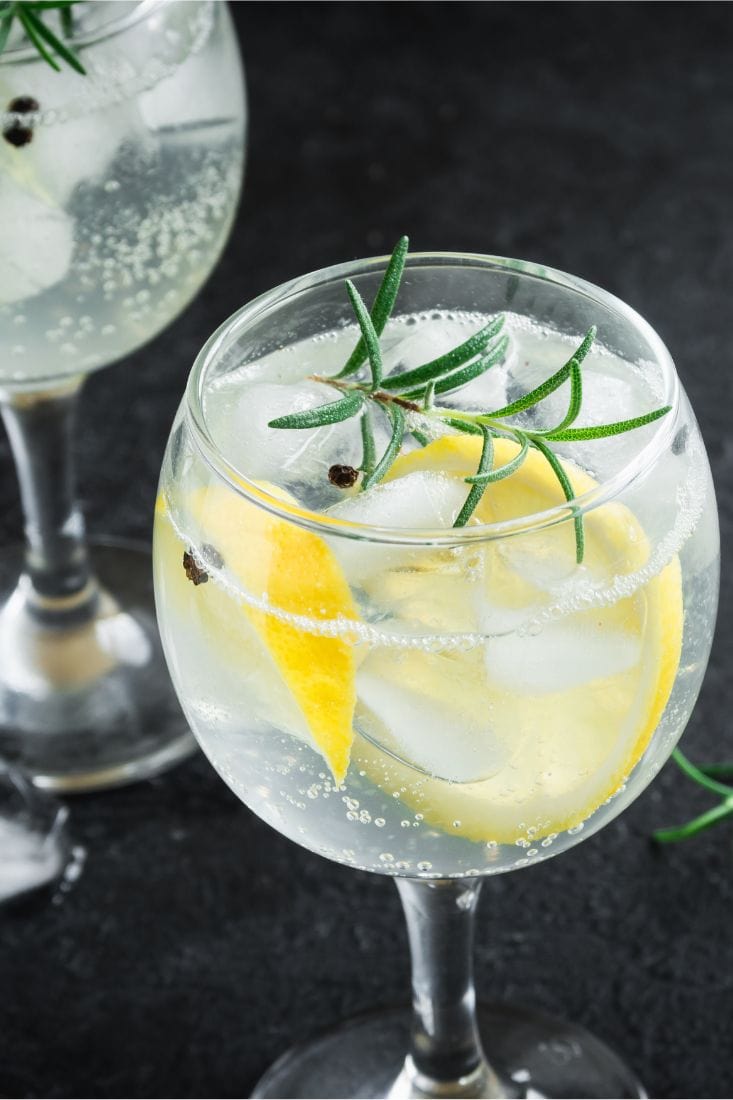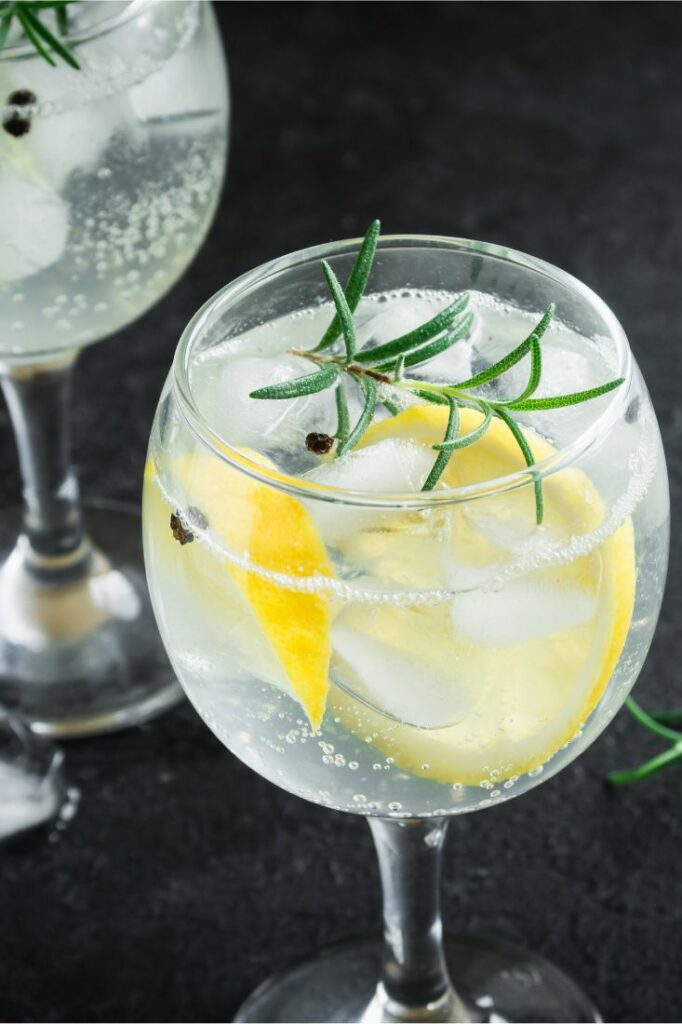 Name a Scottish drink! Did you say whisky? Although that's Scotland's most famous export, did you know Scottish gin brands are just as good?
Starting as a tasteless alcohol, gin is distilled with plant botanicals to infuse it with flavour. Changing the blend of botanicals changes the smell and taste of the gin. Scotland's landscape has plenty natural botanicals to inspire gin makers – that's why it's so good!
There are over 90 gin producers in Scotland. Many of the gin distilleries are open to the public for tours and tastings. If you're planning a trip, we'd recommend you dive into our guide to the 7 of the best gin distilleries in Scotland.
Don't worry if you can't make it in person, many of the best Scottish gins can also be bought online and enjoyed at home! They make great gifts too.
In our guide we'll give you a quick rundown of our top picks, so you can focus on the all-important drinking!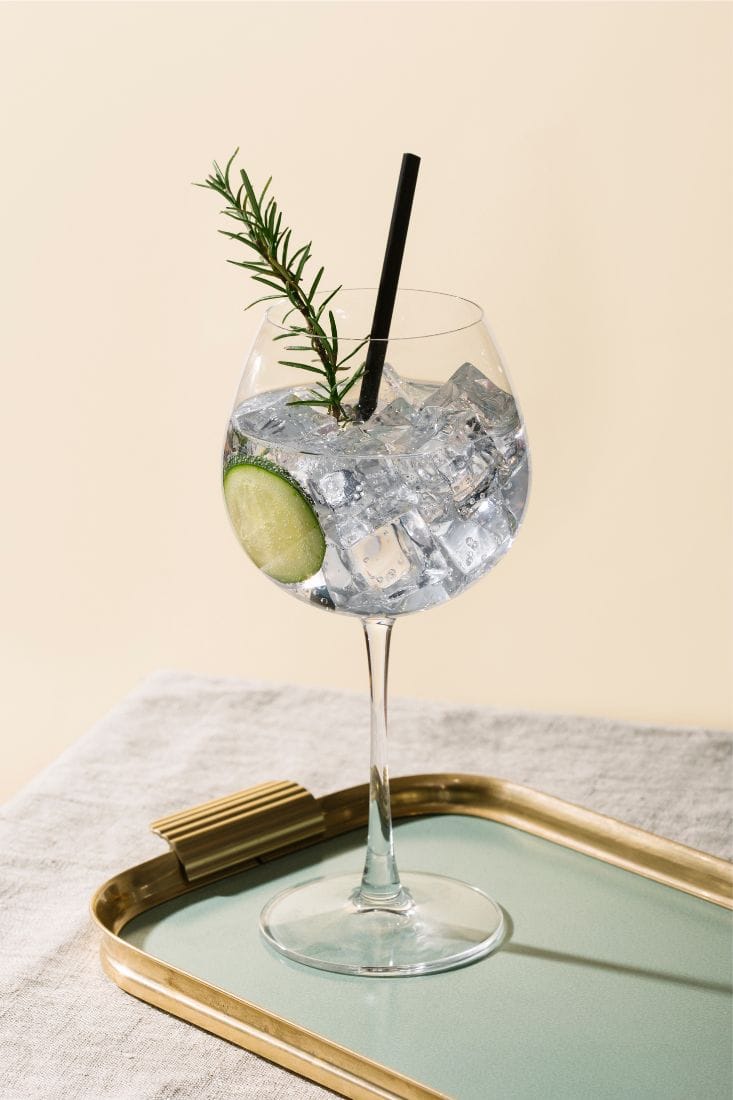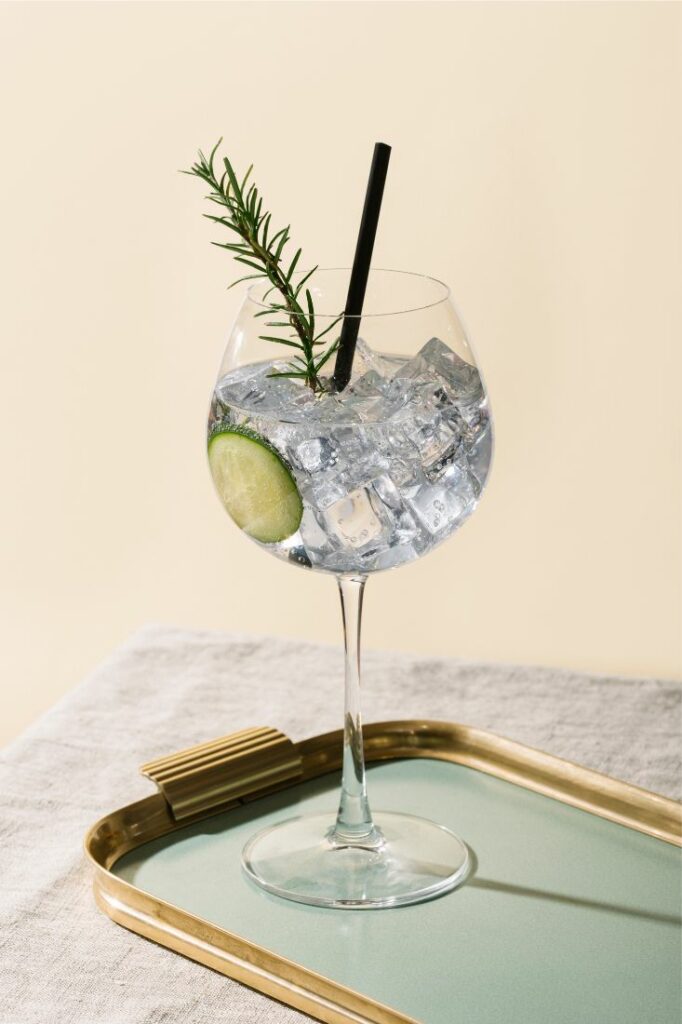 Planning to shake up some cocktails with your gin? We'd recommend these classic British cocktail recipes! From brambles to gimlets, there are some tasty drinks to work your way through.
---
13 Delicious Scottish Gins: 2023 Guide
Arguably the most famous Scottish gin brand, Hendricks was started by the Grant family who are famous for whisky making!
Hendricks' is made in Girvan on the coast of South Ayrshire. The gin is made with a unique two still distilling process, and has hints of rose and cucumber.
Yes, Tanqueray is a gin made in Scotland too! It's distilled in Fife at the largest grain distillery in Europe. This is also the oldest grain distillery in Scotland.
The brand is named after Charles Tanqueray who created the London dry gin in 1830. It's still made to the first dry gin recipe, with just four botanicals, juniper, coriander, angelica root and liquorice. It's perfect served with tonic and a slice of lime.
One of the top Scottish gins, Isle of Harris Gin began production in 2015. Their distillery is in the picturesque village of Tarbert in the Outer Hebrides. If you're lucky enough to be in the area, this is one of our favourite Scottish gin distillery tours!
The gin makers experimented with plants and herbs from around the world. Their final choice created a gin with nine botanicals including juniper, coriander, and bitter orange peel. The main flavour though comes from the local sugar kelp.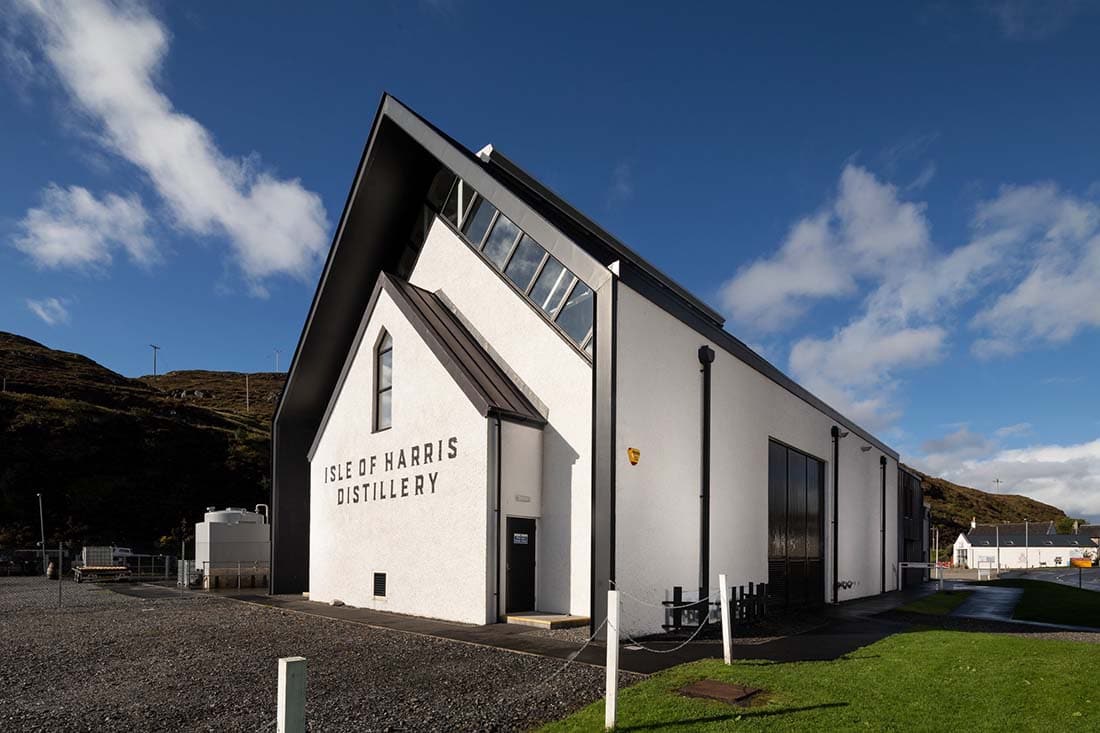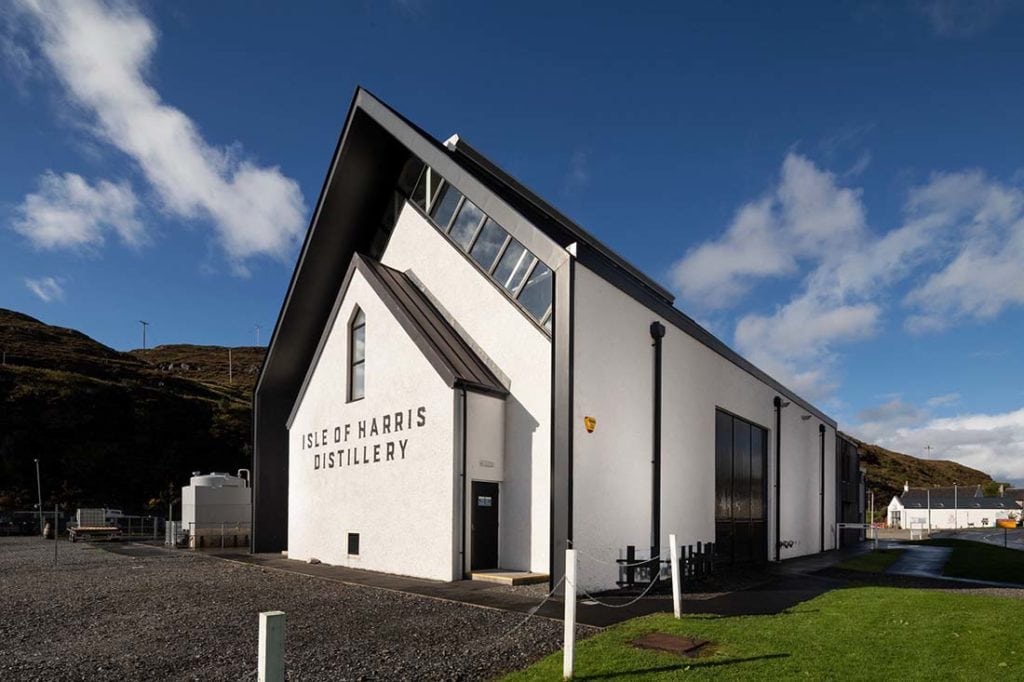 This gin recently won the London Dry Gin of the year category at the World Gin Awards! It's also won awards for its stylish bottle. Rather than mix it with tonic, this award-winning gin is best simply with ice.
Gin lovers will be happy to know this gin distillery in Edinburgh's city centre is easy to get to! So why not join one of their year round gin tours where you can learn more about distilling. Oh – and of course try their different award-winning Scottish gins and gin liquors!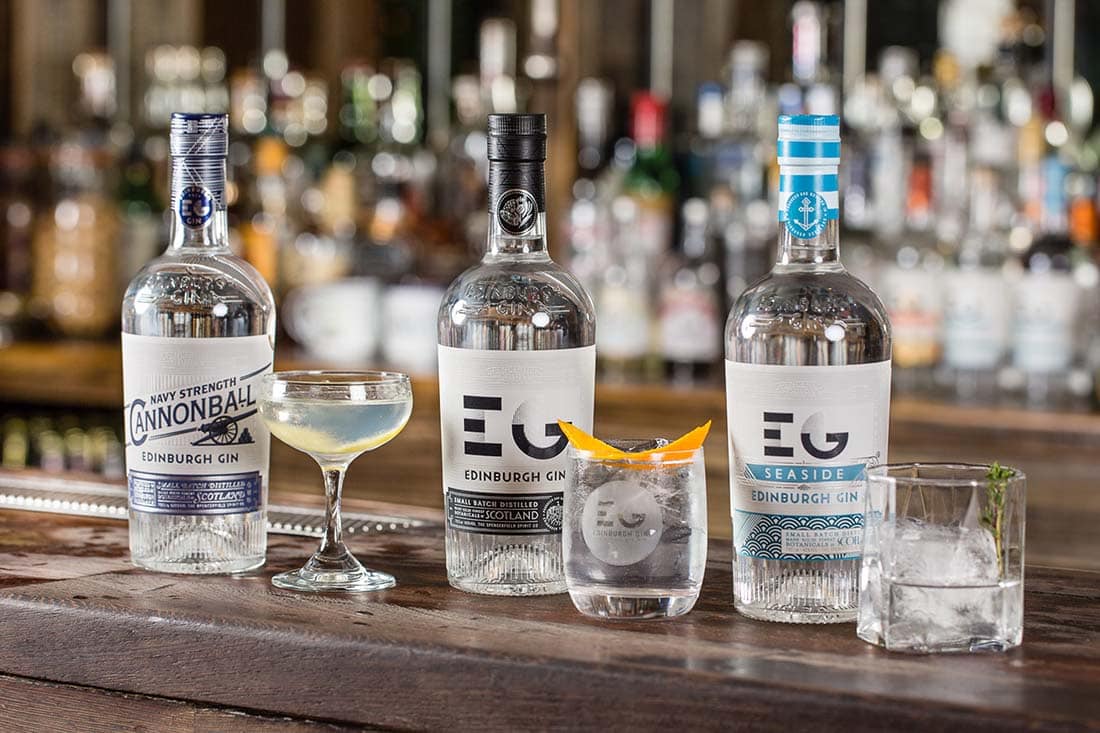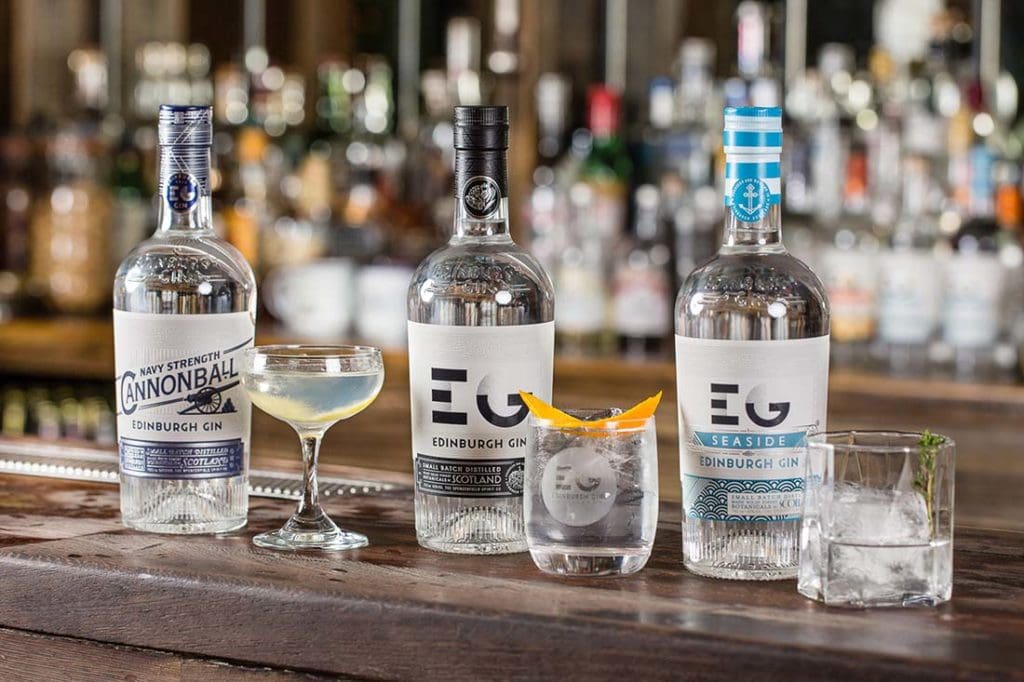 Amongst the huge variety of choices, you'll find a classic London Dry Gin with citrus and juniper botanicals. There's also an unusual orange and basil option, and a Seaside Gin, with bladder wrack seaweed and scurvy grass. Their experimentation won Edinburgh Gin the Product Development crown at the 2022 Scottish Gin Awards.
If you're looking for a crisp citrus gin then give Smugglers Gin a try. They are another Edinburgh spirits company, and produce small batches of artisan gin.


Smugglers' botanicals are all organic, and include locally grown and hand-picked lemon balm, lemon verbena and lovage.
There is more to our next gin from Scotland than its clever name and modern square bottle design. Glaswegin is one of the best Sottish gins around right now, mixing eight botanicals including pink peppercorns, juniper, and locally grown milk thistle.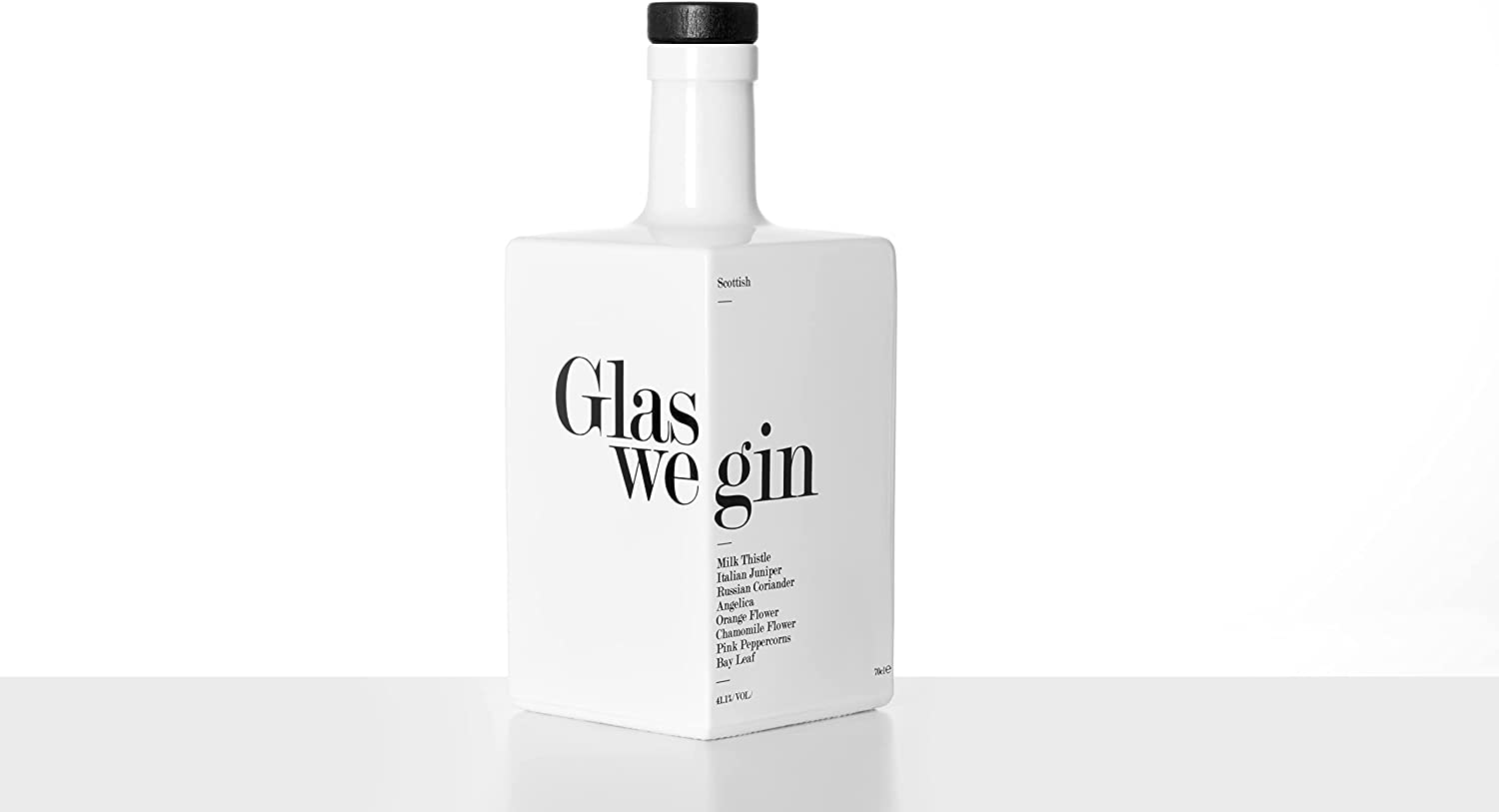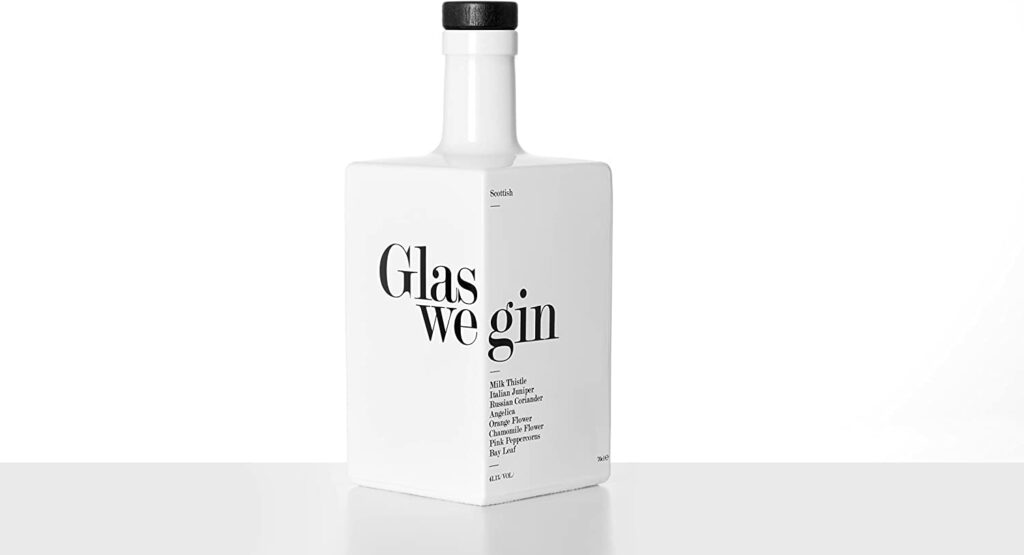 This unique blend has won plenty of awards, including the 2021 best Scottish London Dry Gin.
The Botanist produce their gins on the island of Islay in the Inner Hebrides. Their gin flavoured with an incredible 22 botanicals, all of which are locally foraged.


Tours and cocktail masterclasses are offered at the distillery, but thankfully you can enjoy their amazing blend at home too! This will definitely add a bit more excitement to a standard gin and tonic.
The award-winning Rock Rose in Dunnet is the UK's most northerly mainland distillery. Run by a husband and wife team, Rock Rose Gin used to sell out so quickly there was a waiting list! Thankfully production has grown, and it's much easier to take a distillery tour or order their best Scottish gins online.


Do you like a stronger gin? Then look out for their Navy Strength Gin (57%) with flavours of lemon sherbet and berries. If you prefer things sweeter, you'll love the Rock Rose Old Tom with pink grapefruit and muscovado sugar.
Eden Mill in St Andrews was Scotland's first joint brewery and distillery. They produce a large range of gins in copper stills, with botanicals including local sea buckthorn berries.

As well as 70cl bottles, Eden Mill love to produce 5cl gin miniatures and boxed sets which make great gifts for gin lovers!
The Ledaig distillery in Tobermory on the Isle of Mull was established in 1798! They are known for their award-winning whisky, but also produce three artisan Tobermory Gins.

The original gin has orange peel, heather, elderflower and tea botanicals. It's got a vibrant flavour and will make a change from a regular G+T.
Like to make cocktails? Then take a look at the range of House of Boë gin and liquors, and their award-winning Bramble Gin.


You'll also find a great classic gin, with coriander, angelica, ginger, orris root, cassia bark, orange and lemon peel, cardamom, liquorice, almonds and cubeb berries. Don't forget to read our Bramble cocktail recipe too!
Edinburgh based Firkin Gin make some of the best Scottish gins, especially if you like yours with nothing but ice.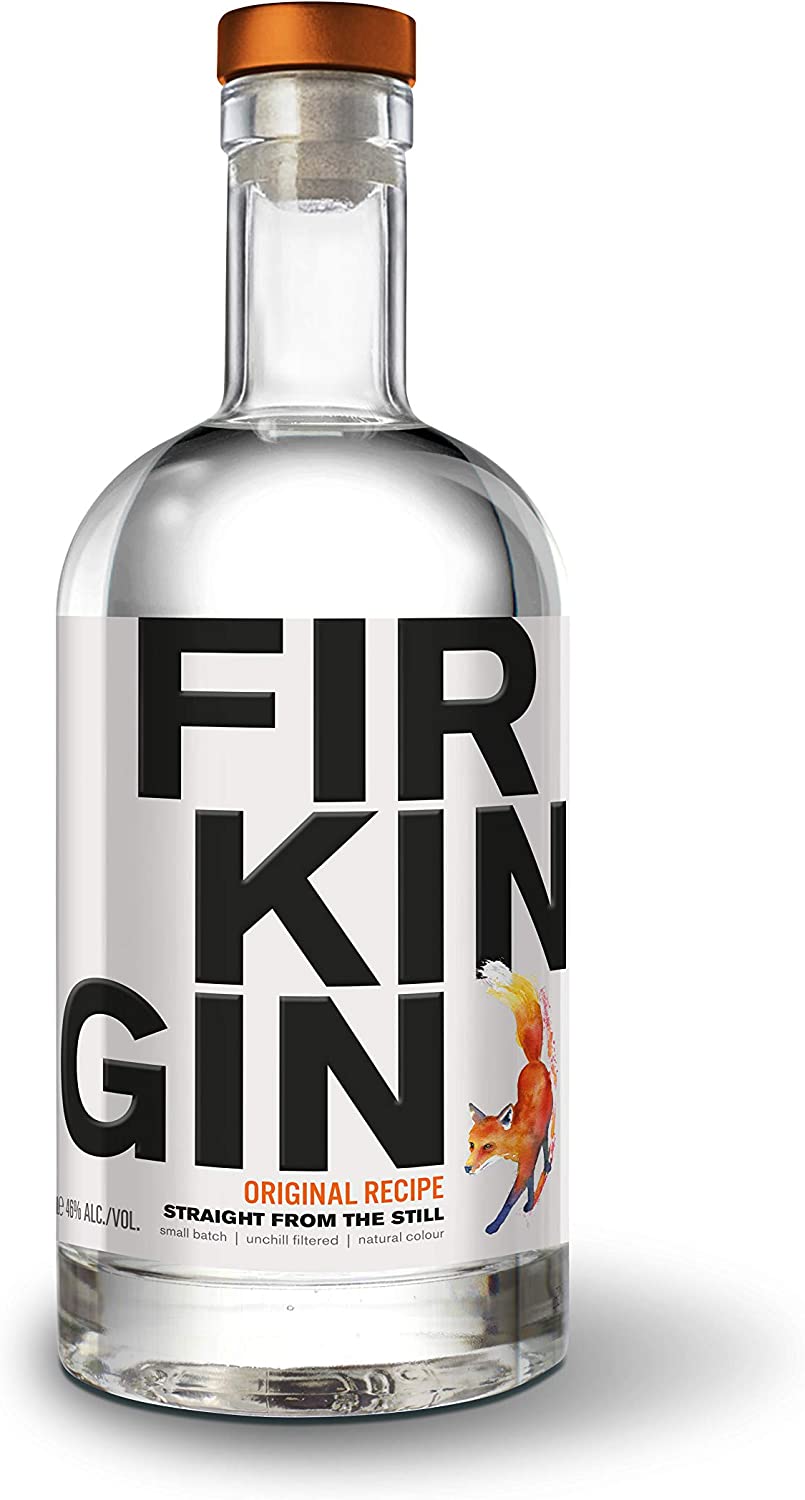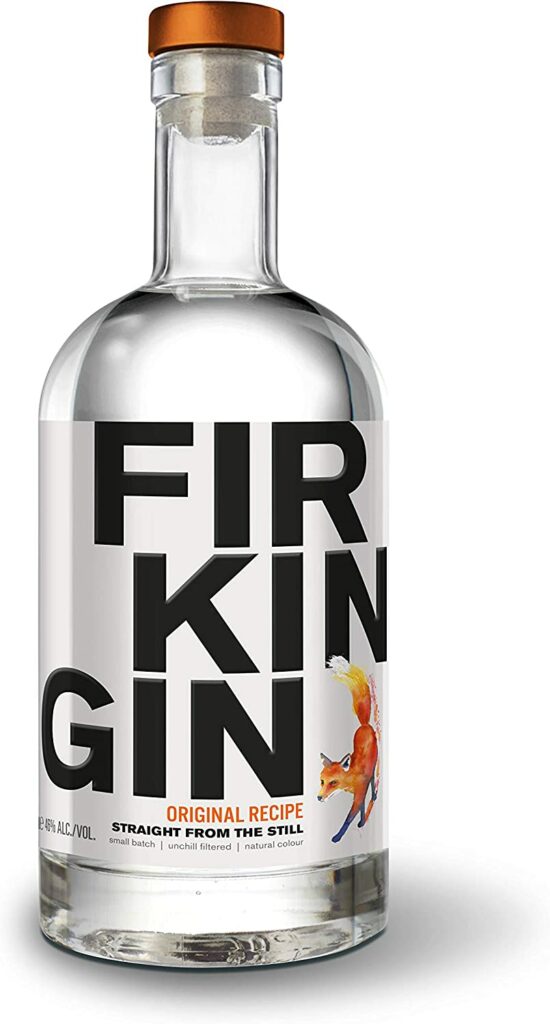 The London Dry is left to age in oak casks before it's bottled. This changes the colour of the gins, and gives an extra depth of flavour.
Caorunn Gin is handmade in small batches using the world's only copper berry chamber. They mix five local botanicals to their London Dry classics, including the rare coul blush apple.


The Speyside distillery offers tours (closed in winter) or you can find their classic gin, blood orange gin, and Scottish Raspberry gin online.
---
We hope you've enjoyed learning about the best Scottish gins around right now. If you get the chance to visit any of these Scottish gin distilleries, you're in for a treat!