Are you looking for the best things to do near Minehead? From visiting Taunton to exploring Exmoor National Park, this is what to do near Minehead.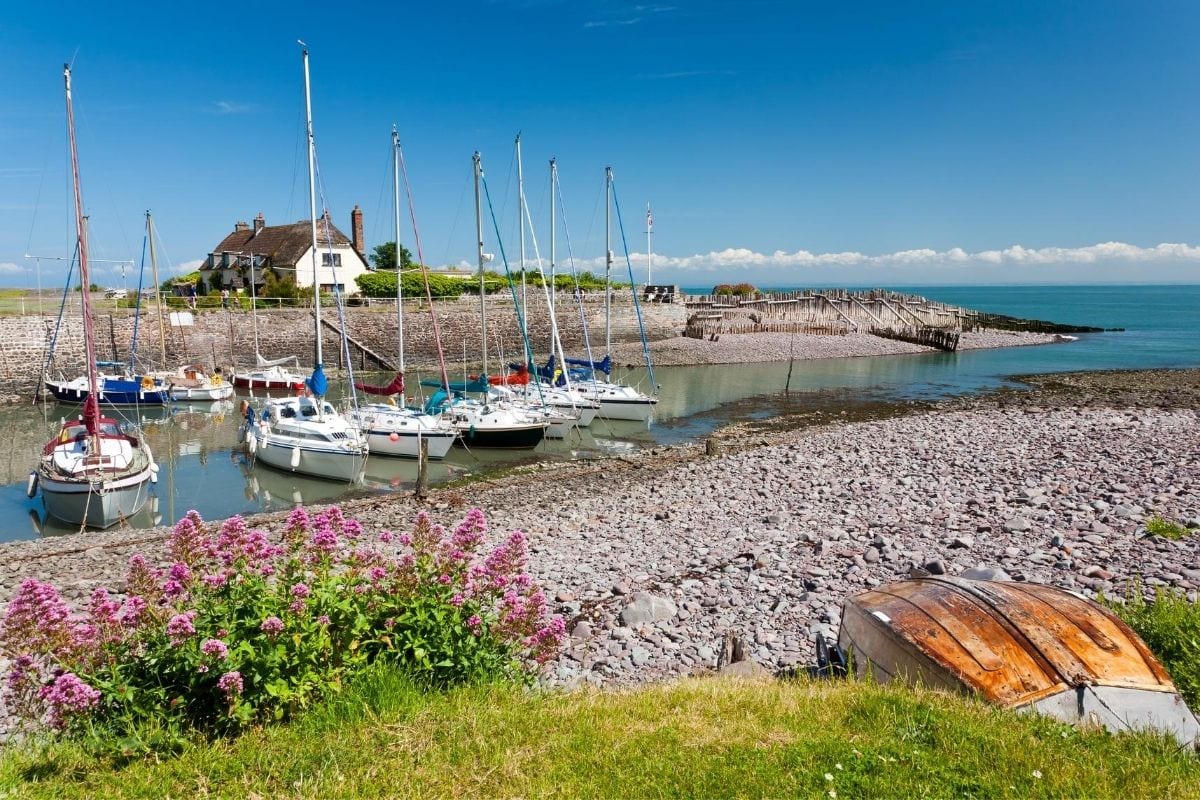 Minehead is one of those places that completely slips under the radar. With more popular places like Barnstable and Weston-Super-Mare nearby, people often overlook Minehead.
However, there are so many things to do near Minehead that I'm firmly flying the flag for visiting this part of England. Just wait until you see how beautiful the countryside is here.
If you base yourself in Minehead, then you'll be able to explore all the local area has to offer. And trust me, there is so much to do here.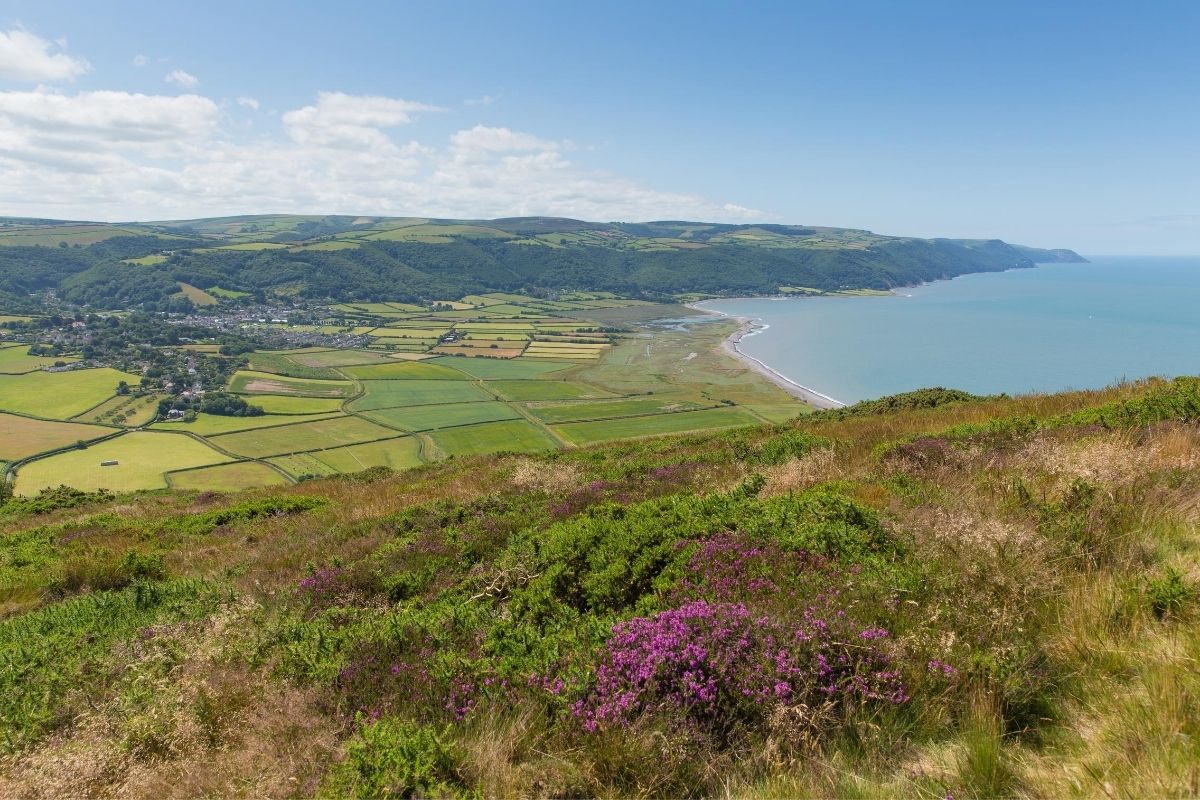 Minehead is on the edge of Exmoor National Park in West Somerset. That means there are some fantastic walking trails just outside of Minehead.
It's also the starting point of the South West Coast Path. This is England's longest marked footpath that stretches for 630 miles. Obviously you don't have to do all of it when visiting Minehead, but there are some lovely sections of the path you can do in a day.
Also, the little town of Taunton is just 45 minutes away from Minehead. Here you'll find cobblestone streets, cute tearooms, and a quaint market too. This is such a classic quintessentially English place to visit.
So, for those of you planning a trip to Somerset, these are the best things to do near Minehead. Hopefully you can use this blog post for planning your trip here!
Places to visit near Minehead
Dunster Castle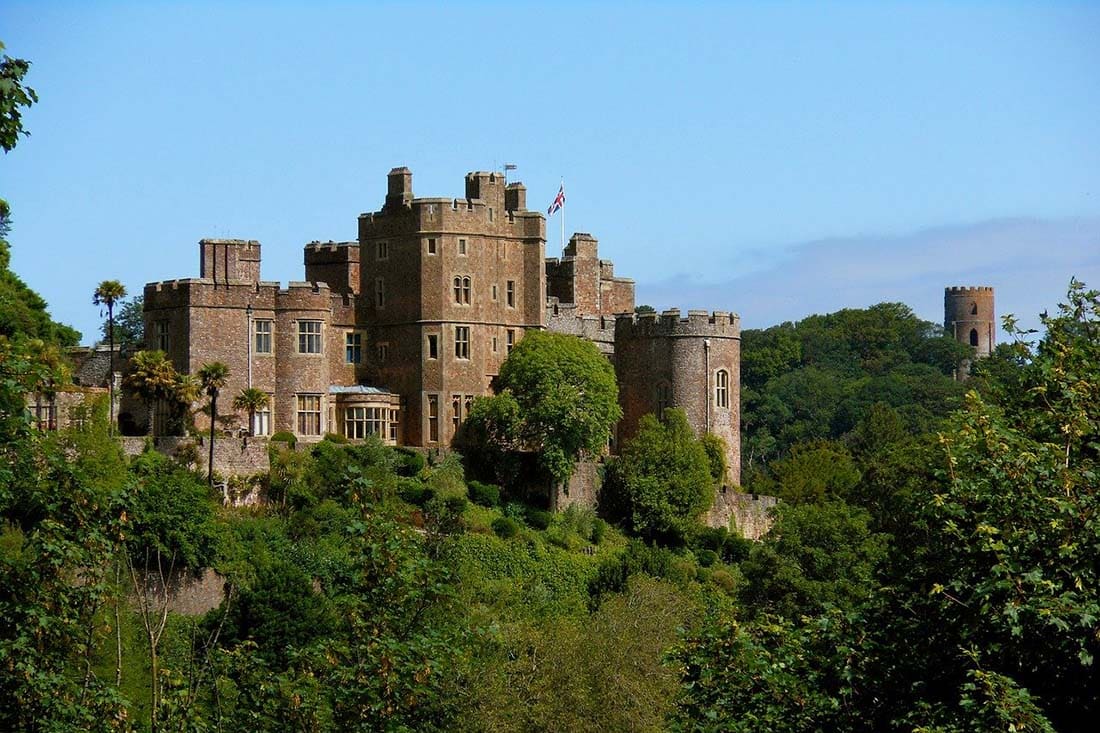 One of the most popular places to visit near Minehead is Dunster Castle.
Originally built in the 11th century, Dunster Castle is a mass of brickwork that rises above the surrounding forest.
With nearly 1,000 years of history, the castle has some incredible stories to tell. The last family to live here, the Luttrells, moved in in 1376 and moved out in 1976. They changed a medieval stronghold into a comfortable family home for 600 years. How crazy is that?
Since 1976 it has been in the hands of the National Trust who have maintained its grandeur and opened it up to the public.
There are 15 acres of beautiful gardens that you can wander around, you can go on a tour of the castle, or you can tuck into some delicious cakes in the café.
Tickets for Dunster Castle cost £8 for an adult, £4 for a chile, or £20 for a family ticket (2 adults and 2 children).
Exmoor National Park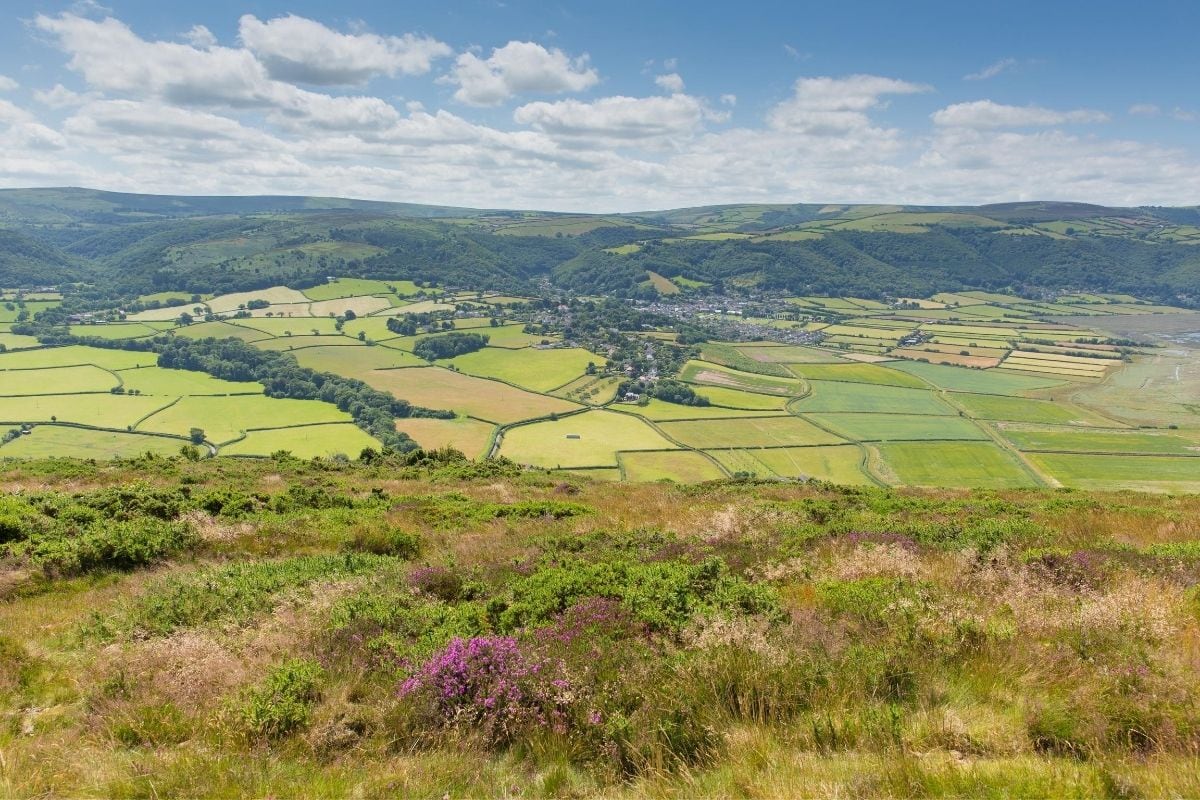 Do you like beautiful rolling hills and gorgeous green countryside? Then you will absolutely love Exmoor National Park.
There are over 1,000 kms of footpaths and bridleways through woodlands, by tumbling rivers and on heather covered moorland in Exmoor National Park. Basically, if hiking is your thing then you will absolutely love it here.
Some of Great Britain's best long-distance routes pass through the national park. With plenty of trails to choose from for all abilities, it's easy to spend a day or two just exploring the national park.
This is also a great spot for road cycling too with the Tour of Britain being hosted here each year. They also have some brilliant mountain biking trails for those of you looking for something a little muddier.
From rock pooling to horse riding to spotting red deer to walking through the woodlands, there are loads of activities for the little ones too.
As you can see, it's very easy to see why this is one of the top things to do near Minehead!
Porlock Weir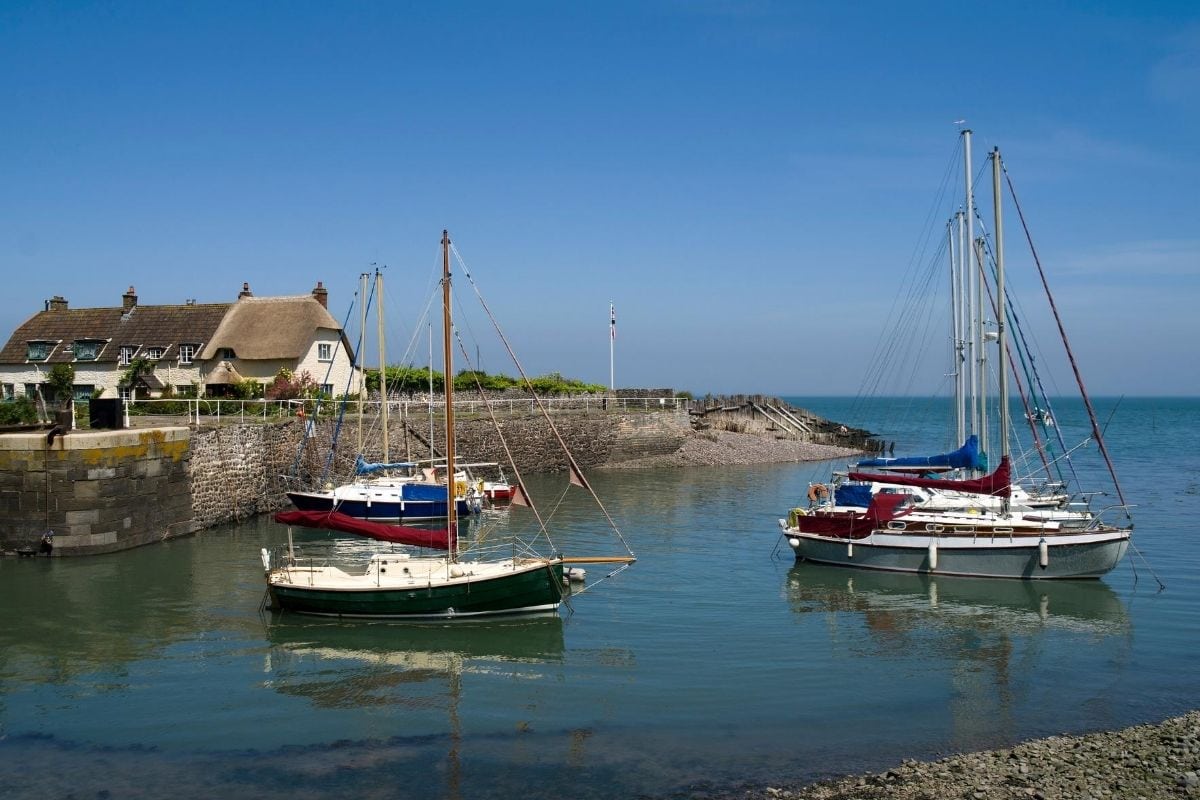 Porlock Weir is one of the most beautiful places you'll find in Somerset. It is just so quaint and cute with its thatched cottages and blue boats dotted around the harbour.
Porlock Weir is often where people go for their water sports. This is a really popular place to go sailing, but you can also do things like kayaking and paddleboarding too.
Exmoor Adventures are located in Porlock Weir. These are for those adrenaline junkies among you. They provide a range of outdoor activities like coasteering, mountain biking and rock climbing.
And for the more sedate among you, there's a lovely pub The Ship Inn that overlooks the harbour. This is a lovely spot for lunch or a drink outside in the sun.
It's very hard visiting Porlock Weir and not falling in love with the place. You have been warned!
South West Coast Path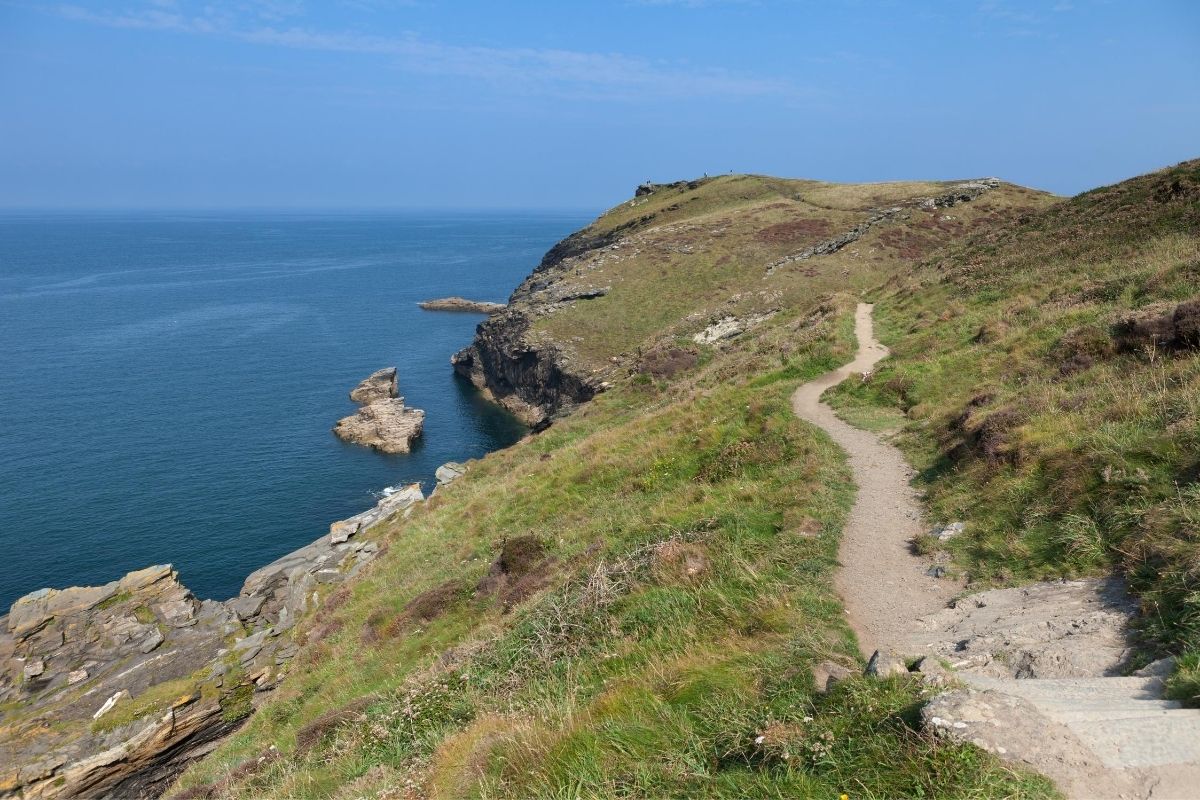 The South West Coast Path runs all the way from Minehead in Somerset to Poole Harbour in Dorset, and it follows the gorgeous British coastline for mile after mile. This path regularly gets voted in the "world's best walks" listicles, so it's definitely one of the best things to do around Minehead.
There's an amazing 52-day itinerary for walking the South West Coast Path. However, as it's pretty unlikely you'll do this on a holiday to Somerset, I'd recommend walking from Minehead to Porlock Weir.
This section is 8.9 miles long so it's a great activity to do in a day. As you're following the coastline, there are some quite tough sections that'll get the blood pumping. But trust me, it's worth it for the views – they are absolutely stunning.
Arlington Court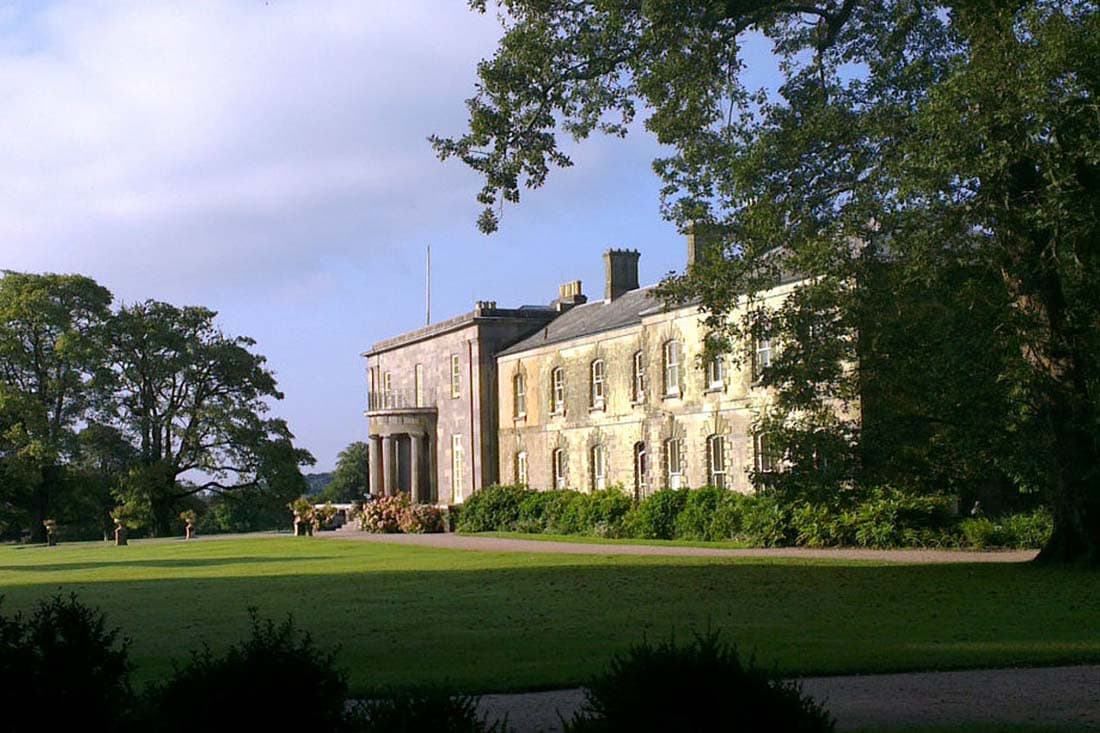 Another National Trust site, Arlington Court is a brilliant place to add to your Somerset itinerary.
Built in 1820-23, Arlington Court is a massive country house that's been delighting visitors for 200 years.
Today, the house has an impressive collection of horse-drawn vehicles, all set within a picturesque garden of course.
A few highlights in the house include a hidden masterpiece by William Blake and the beautiful Beauvais Tapestries. Walking from room to room is a treasure trove of antiques.
Personally, I'd say this place is perfect for an older audience. I'm not too sure how much the kids would enjoy it, but perhaps you can bribe them with a scone – the tearoom is lovely and all the cakes are delicious.
Taunton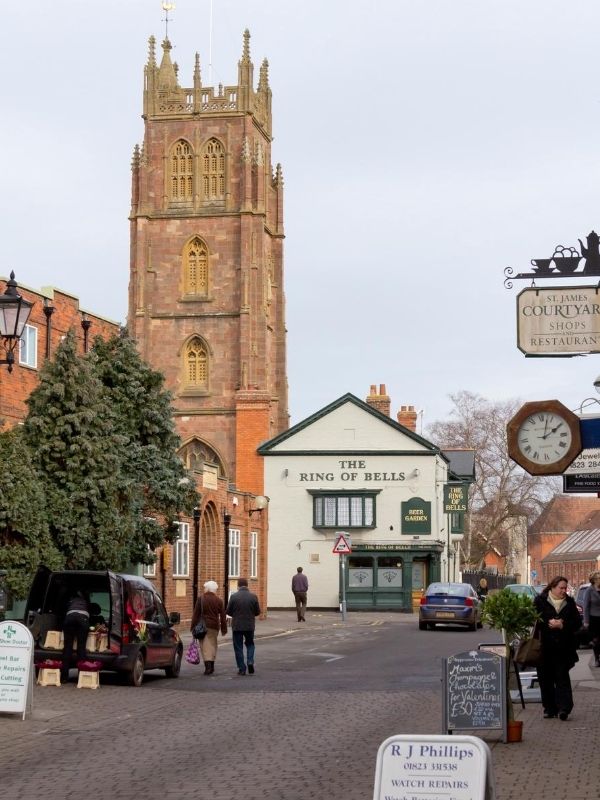 Taunton is 45 minutes from Minehead and it is one of the top places to visit in Somerset.
An old market town with over 1,000 years of history, Taunton is as pretty as a picture. Taunton Castle houses the Museum of Somerset which has all the history of the area. This museum houses the Frome Hoard – this is the largest collection of Roman coins ever discovered in England.
There are also Georgian townhouses dotted all over the place, and it's well worth visiting the church too.
For all of you sports fans, Taunton is home to Somerset County Cricket Club. This is where the likes of Viv Richards, Joel 'Big Bird' Garner and Ian Botham all played.
If you're in Taunton while a county game is going on, I'd really recommend getting a ticket. It's such a fun day out, especially with the kids.
Greencombe Gardens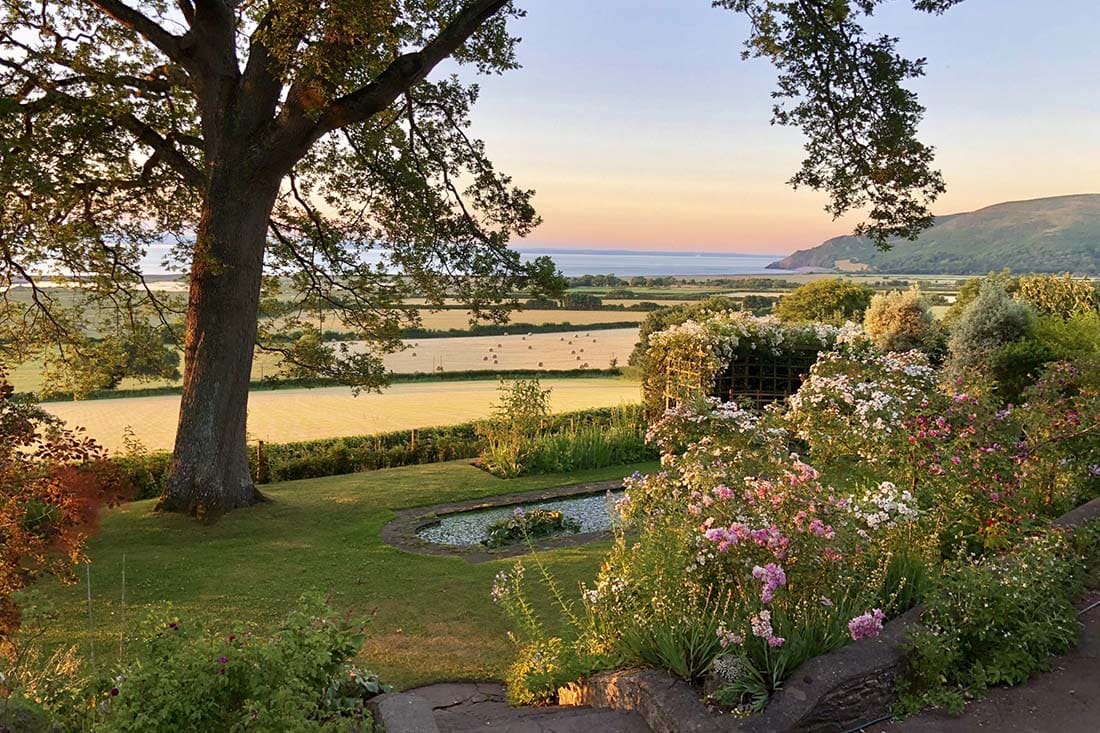 Greencombe Gardens is a bit of an oasis in Somerset.
At 3.5 acres, it doesn't sound the biggest place to explore, but once you get inside the woodland and gardens, it's like entering a different world.
All around you there's a magnificent canopy of conifers, chestnuts and oak trees. Then there are dozens of different flowers everywhere. And with them brings the butterflies. All in all it's just a beautiful place to visit.
Greencombe originally open in 1946 and it was using organic and sustainable planting methods long before they became fashionable. Even though the gardens have been there for over 70 years, it's supposed to look like they sprung up overnight.
West Somerset Railway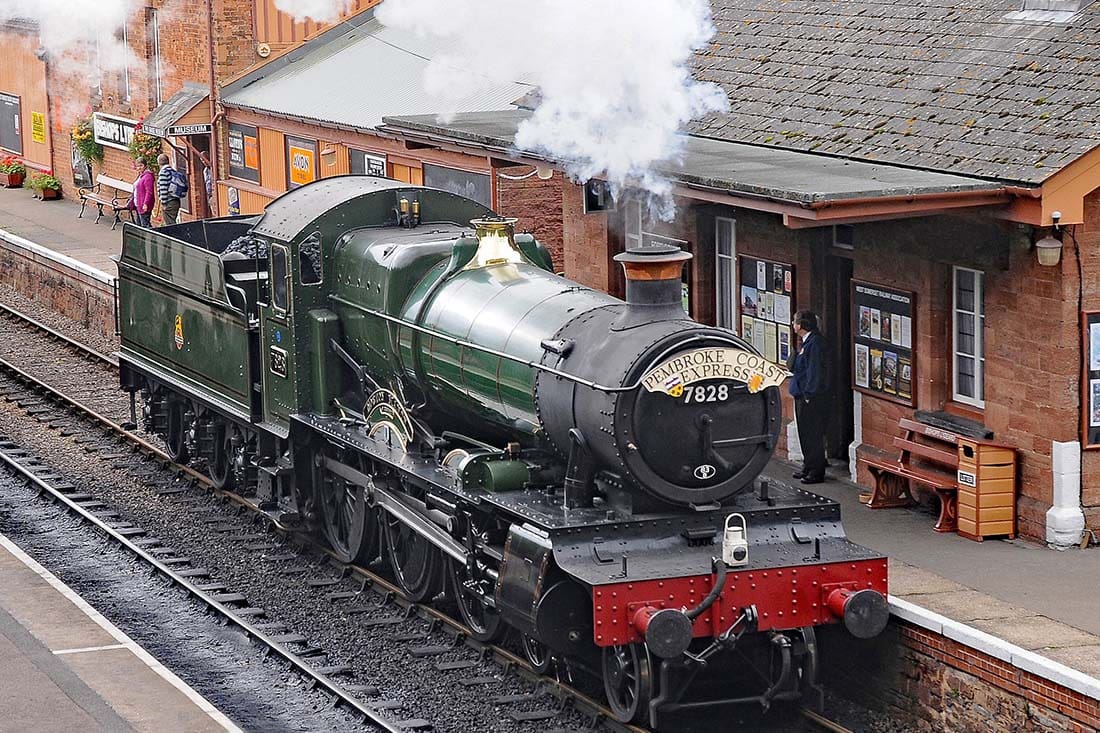 The West Somerset Railway is a 22.8 mile heritage railway line in Somerset. The original line opened in 1862 from Taunton to Watchet. In 1874 this was extended to include Minehead too.
Even though this line only served a couple of stations, people flocked to ride this steam train along the coastline. And even though the line was officially closed by British Rail in 1971, it was reopened as as a heritage line 1976.
Today, you can still ride the train just like in the old days. The railway threads through the valleys before climbing up the Quantock Hills on the way to Bishops Lydeard. Again, the views around here are incredible.
In total, the journey takes 90 minutes on a 1950s/60s steam trail that'll make you feel like you've stepped back in time. I would say this is one of the best things to do in Minehead with kids.
Tickets cost £28 for an adult and £14 for a child. A family ticket costs £68 for 2 adults and 2 children. You can save a little by booking in advanced too.
Exmoor safari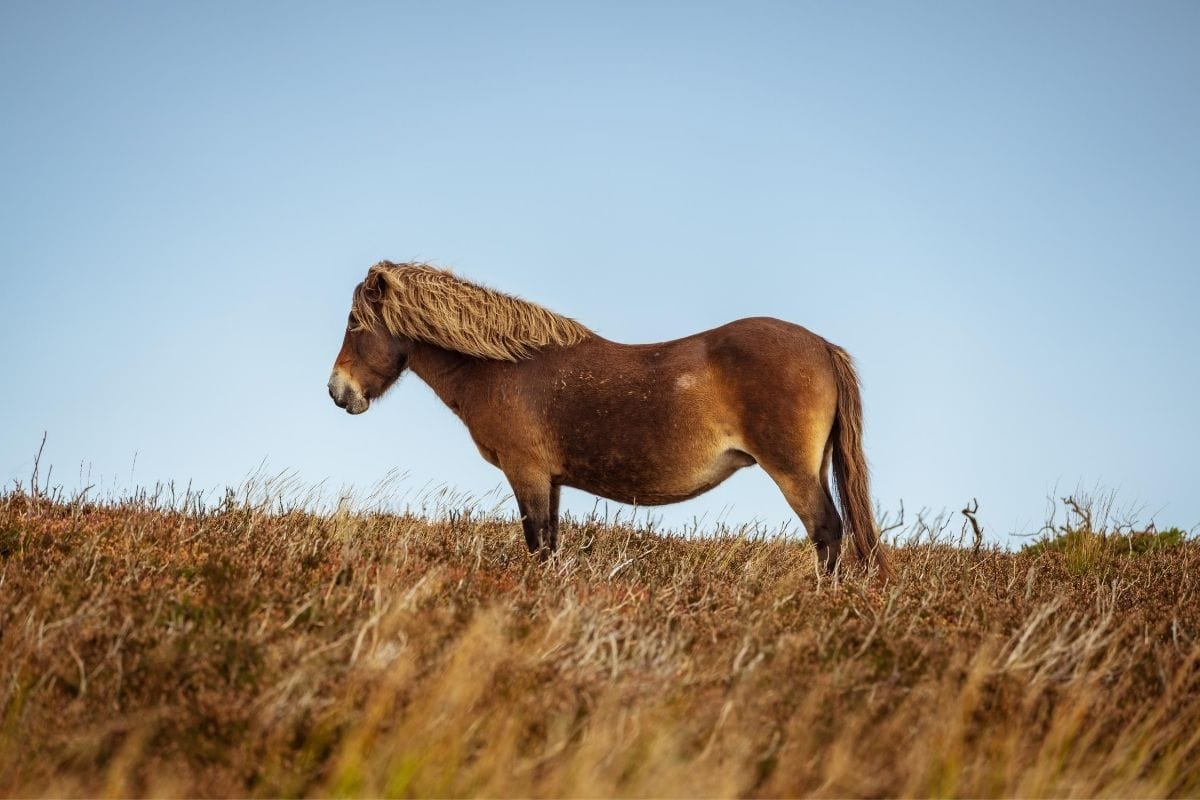 One of the best ways of exploring Exmoor is on an Exmoor safari.
This is where you'll jump in a Land Rover with a guide and visit some of the most beautiful spots in the National Park.
Obviously it wouldn't be a safari without wildlife, so on this tour you'll see animals such as red deer, Exmoor ponies and birds of prey.
You'll also learn all about the land from a local guide. As you can imagine, there are some pretty wild tales to tell from this part of the world.
Places to stay in Minehead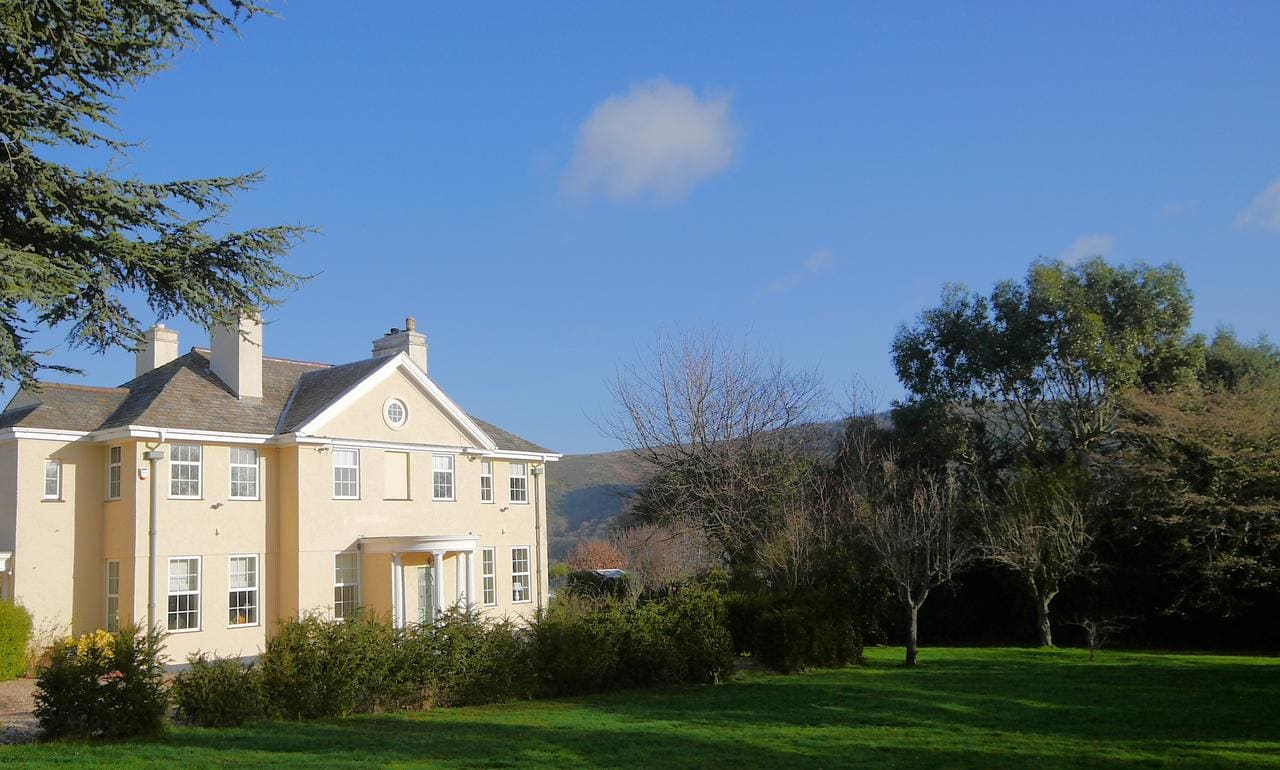 If you're looking for some of the best things to do near Minehead, it's still a great option basing yourself in Minehead itself. There are loads of bars and restaurants to choose from in the evening, so staying here means you get the best of both worlds.
Whenever I'm planning a UK staycation, I love exploring the countryside during the day and then being back in the buzz of a town at night.
To help you on your way, here are a few of our favourite hotels in Minehead.
Nested right in the heart of Minehead, Gascony Hotel is a fantastic option that ticks all the boxes. The hotel is a 2-minute walk from the esplanade, with views out to the Bristol Channel.
Each room includes a TV and an electric kettle. Featuring a bath or shower, private bathrooms also feature a hairdryer and free toiletries.
Set in an elegant Georgian building, The Parks Guest House is situated in a quiet area of Minehead. This is a really unpretentious B&B that serves up a delicious breakfast in the morning.
The bright and airy bedrooms are individually decorated. Tea/coffee making facilities are also included. The modern bathrooms feature a hairdryer and fresh, fluffy towels. The rooms are really welcoming and comfy.
The Parks Guest House is situated on the lower slopes of North Hill, just a 10-minute walk from the famous West Somerset Railway. It's also just a 10-minute walk to Minehead beach which is a great place to visit too.
Offering stunning views over the rolling hills of Exmoor National Park, Exmoor Country House guest house is a Georgian-style property set in its own private gardens. It's a really lovely place to stay and is very close to the coast too.
Each elegantly furnished room has en-suite or private bathroom facilities with walk-in shower and complimentary toiletries.
A cooked or continental breakfast is served each morning at Exmoor Country House, using fine local produce where possible.
Enjoyed this blog post? Then make sure you Pin it for later!