Find out the best things to do in Aberystwyth in Wales, including visiting the traditional Victorian promenade, riding the iconic Aberystwyth Cliff Railway and eating at the town's best restaurants.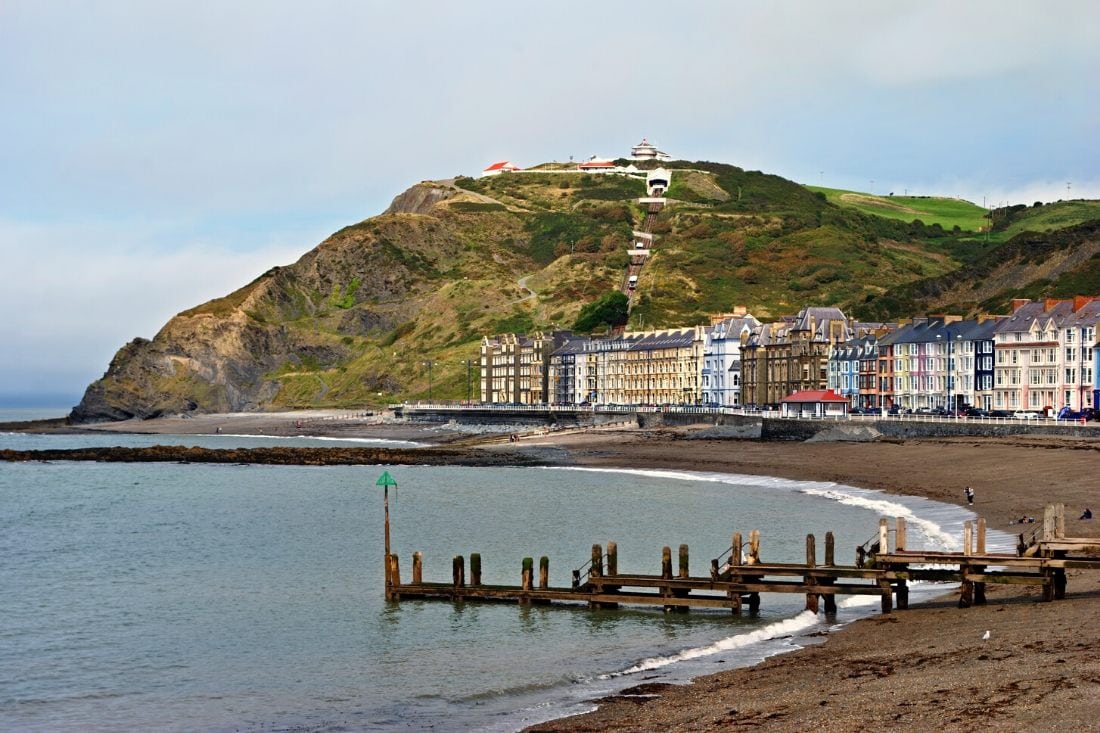 Located in the middle of the rugged Ceredigion coast, surrounded by beautiful forests and valleys, Aberystwyth is one of Wales' finest gems. A lively university town with a thriving arts scene, Aberystwyth has been entertaining visitors since the mid-19th century.
Many of the city's finest attractions revolve around the beautiful Victorian promenade and impressive pier – the oldest of its kind in Wales.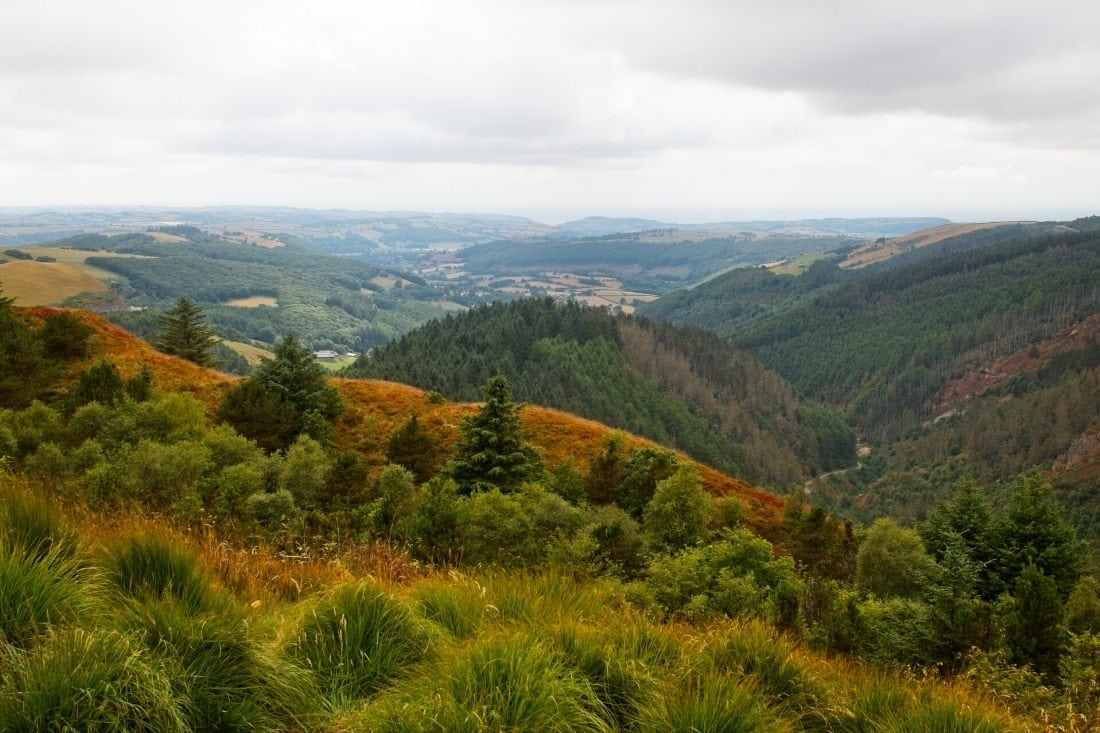 Wondering what to do in Aberystwyth? You'll find lots of local attractions, shops and restaurants to keep you busy.
Visitors of all ages will love the ride up Constitution Hill on the funicular railway, and enjoy the amazing views from the Camera Obscura. What's more, Aberystwyth boasts an impressive and diverse food scene, plenty of excellent live music venues, and a handful of quirky shops.
But the real charm of this town lies with its friendly locals – wherever you go, you're sure to receive a warm Welsh welcome!
If you're tempted to visit, it's time to reveal the best things to do in Aberystwyth…
Getting to Aberystwyth
Aberystwyth is located in the middle of the Welsh coastline, and is ideally located for exploring the Coastal Way, which stretches north and south for 180 miles.
It might look like a long way to go, but the town is reasonably well connected, with train and bus routes from London and Birmingham. The direct train from Birmingham International to Aberystwyth takes just over three hours.
Those arriving by road are in for a treat, as the route to Aberystwyth pass through some of Wales' finest countryside. Be careful and take your time though, as some of the roads are pretty narrow and windy!
Things to do in Aberystwyth
Visit Aberystwyth Castle
The ruined Aberystwyth Castle stands proudly on the seafront, overlooking the town. This impressive fortress dates back to the 13th century, after the First Welsh War, and has seen many battles and sieges since its construction.
It's a lovely place from which to admire views of the town and bay. What's more, visiting the castle is one of the best things to do in Aberystwyth at night – it's beautifully lit and makes for an eerie sight on the headland.
Embed from Getty Images
Hit the shops in Aberystwyth
Got an hour free and wondering what to do in Aberystwyth? How about hitting the shops?
Aberystwyth may be small, but it has a remarkable number of independent shops, which adds to the town's unique flair and character. Ditch the chain stores and head to some of the beautiful vintage clothing stores such as Polly and Coastal Vintage.
Book lovers can lose themselves in the collections at Ystwyth Books, plus there are plenty of quirky boutiques selling gifts, clothes and jewellery.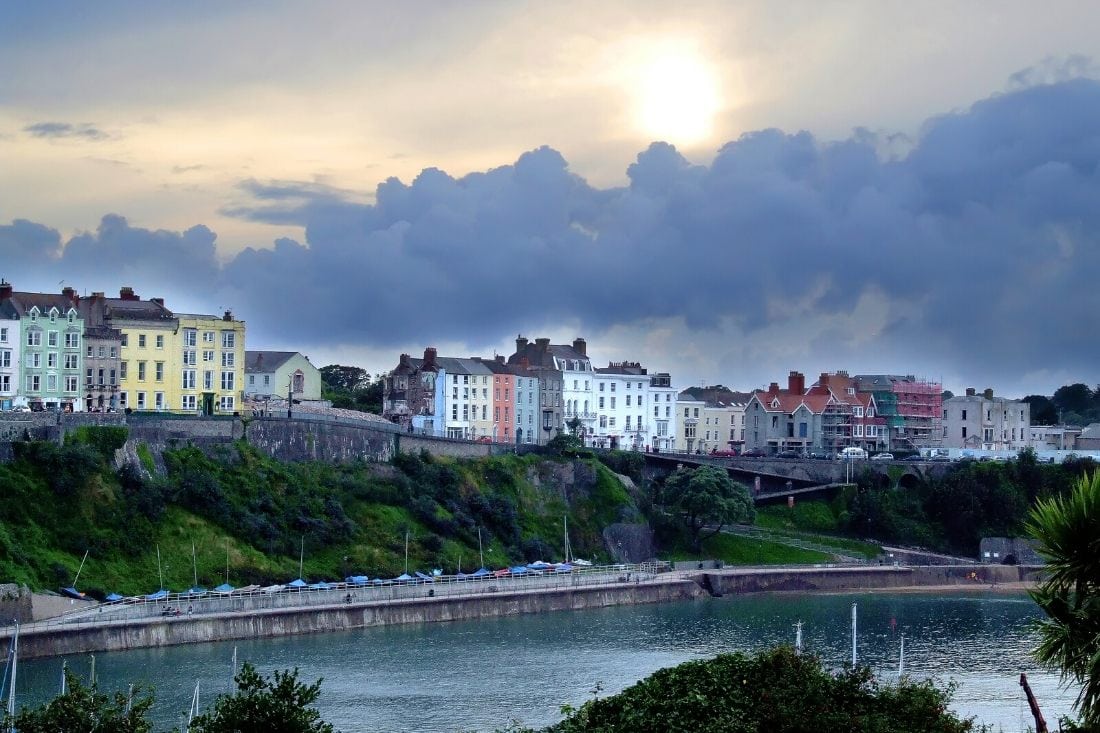 Spend a day at the beach in Aberystwyth
Just a short drive or train ride away is Borth Beach – one of the finest in west Wales, and the perfect place to spend a lazy day. Bordered by two protected natural sites, this beach is in a great location for swimming, windsurfing, and sailing.
If you've got the energy, Borth is also a great place for walkers too. The nearby Dyfi National Nature Reserve is a vast complex of dunes that offers a magnificent vista over the countryside. It's a must visit for your stay in Aberystwyth!
Embed from Getty Images
Go for brunch in Aberystwyth
Looking for the perfect brunch spot in Aberystwyth? Book a table at Medina – a Mediterranean and Middle Eastern-inspired café with an excellent breakfast menu. The shakshuka (delicious baked eggs in a red pepper and tomato sauce) is one of the best sellers, and when you try it you'll understand why!
Alternatively, for a great value brunch with some tasty vegetarian options, head for Caesar's Café. The hot chocolate they serve is also well worth a try.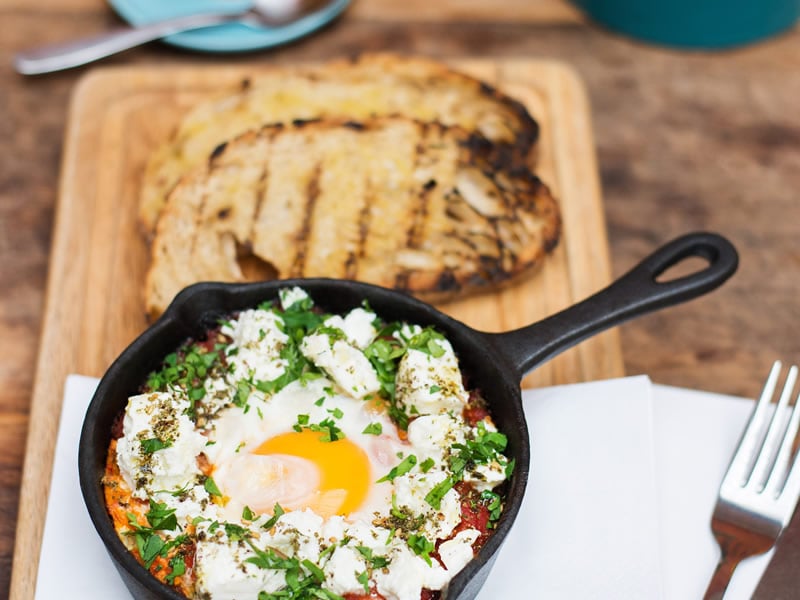 Ride the Aberystwyth Cliff Railway
At the northern end of Aberystwyth promenade is Constitution Hill. It rises steeply out of the town, offering a spectacular panorama of the coastline.
While it's a steep hike to the top, the Aberystwyth Cliff Railway, the longest funicular railway in the UK, is an excellent way to reach the summit, as well as save your tired legs! This unique railway is a special piece of local heritage and has been ferrying visitors to the top of the hill since 1896. On a clear day you can see the town, Cardigan Bay, and up to 26 mountain peaks spanning much of the length of Wales!.
Also at the top is the biggest Camera Obscura in the world. If you've never seen one before, it's basically a huge lens which reflects a 360 degree into a screen inside. It's one of the most unusual things to do in Aberystwyth, but well worth a look.
From this spot, you're also in a great area to start a hike along the Ceredigion Coastal Path.
Embed from Getty Images
Go surfing in Aberystwyth
The Welsh coast is paradise for surfers, as long as you're brave enough to face the cold waters!
One of the best things to do in Aberystwyth is to grab a surfboard and head for the Harbour Trap, widely known as the best place to catch waves near the city. For seasoned pros, the coast near Aberystwyth also offers some challenging waves.
Bath Rocks, to the south of the pier, is known for large waves and is a great option if you know what you're doing and want to escape the crowds at the Harbour Trap.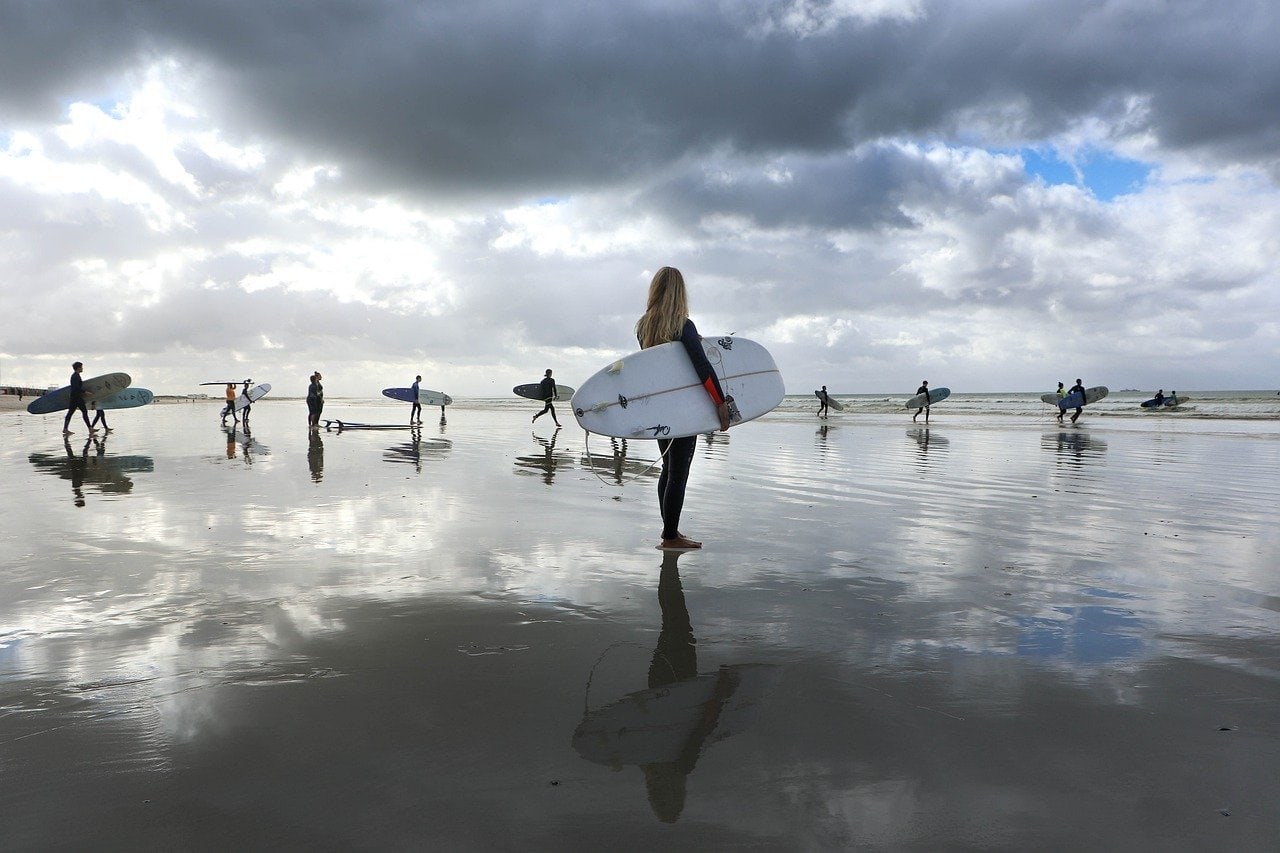 Drink at one of Aberystwyth's coolest Bbars
Thanks to the lively local student crowd, Aberystwyth has no shortage of excellent watering holes.
If craft beer is your thing, look no further than Bottle and Barrel, where you'll find over 150 Welsh beers and ciders.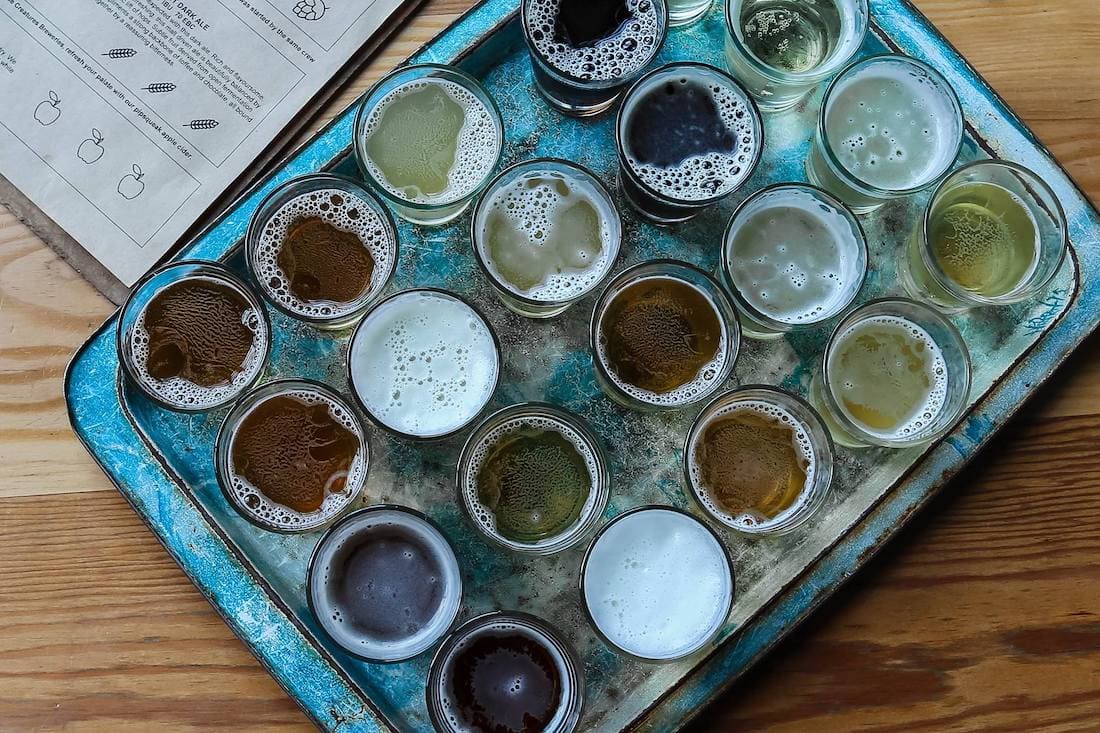 Baravin is a wine and cocktail bar with a view to die for – it looks over the bay and is the ideal spot for an early evening drink. Or Y Banera offers fabulous cocktails with a Welsh twist, and is a great party spot for a night out on the town.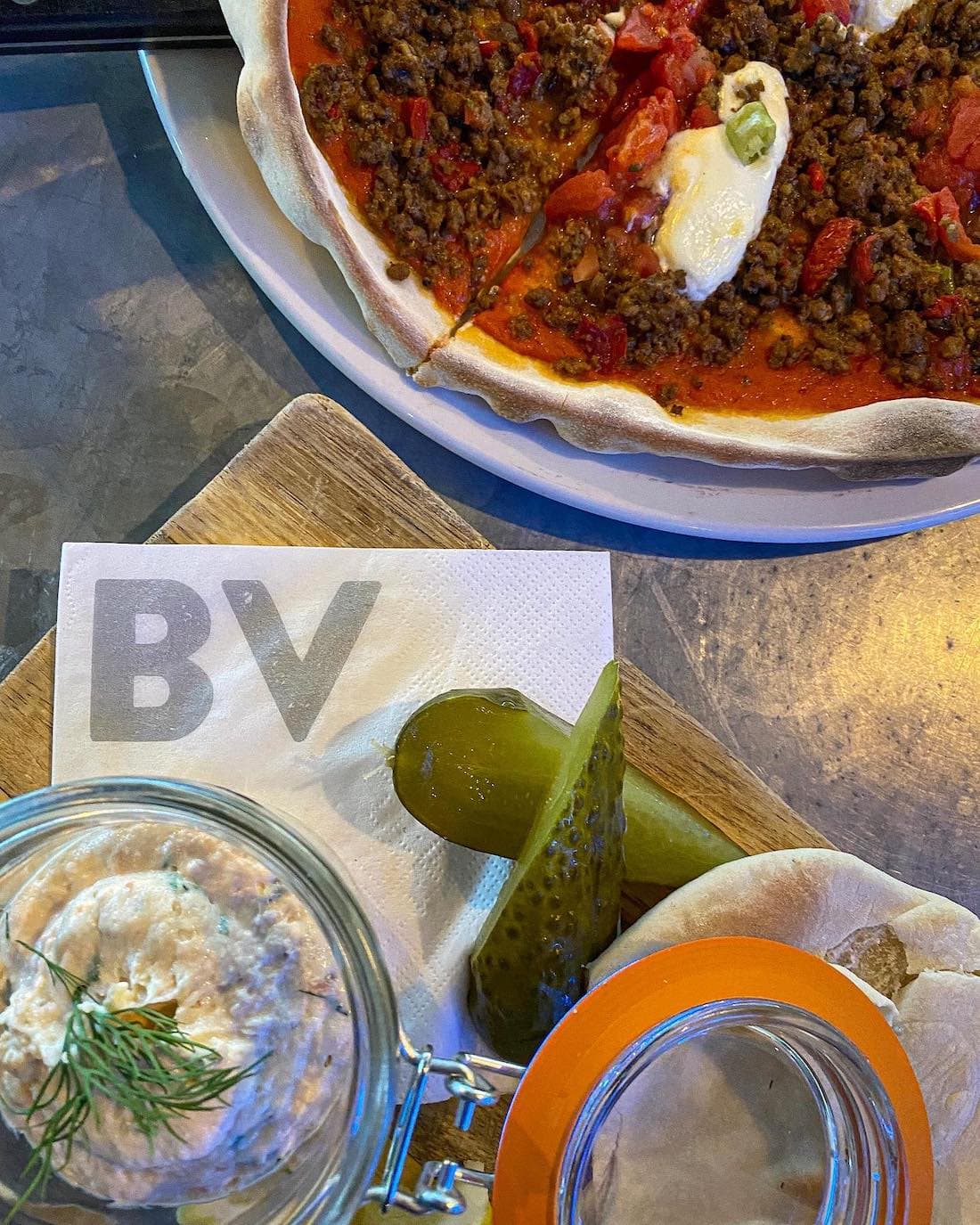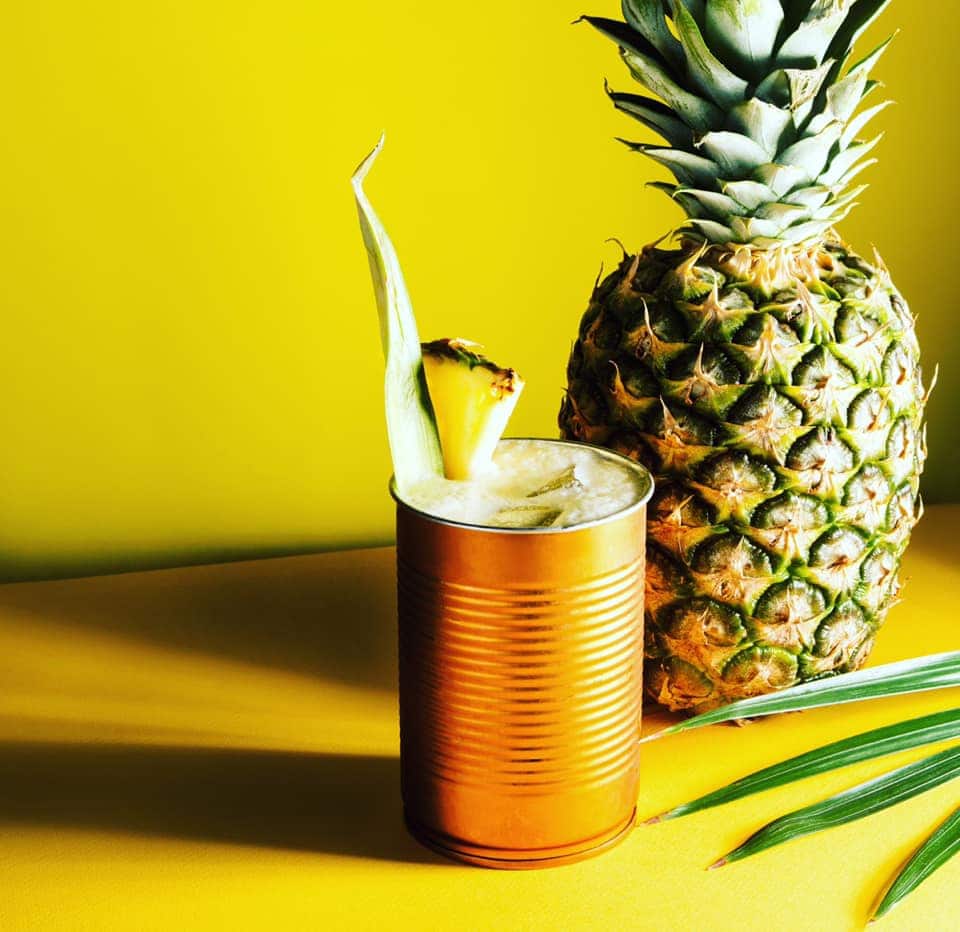 Spot some wildlife around the waters of Aberystwyth
The rich seas around Ceredigion Bay are filled with marine life, and are known for playful dolphins and seal colonies. You're not guaranteed to spot them, but they are regular visitors to the bay, and they've even been spotted form the pier.
To get a closer view, head out onto the water in the early morning for a dolphin spotting tour. It's one of the most memorable things to do in Aberystwyth and a wonderful opportunity to get up close and personal with these fabulous creatures.
Eat at one of Aberystwyth's coolest restaurants
Aberystwyth's food scene has flourished in recent years and there is no shortage of fabulous restaurants to suit all tastes.
If you're looking for where to eat in Aberystwyth and have a hankering for seafood, head to the every-popular Pysgoty on the harbour. Psygoty means 'fish house', so expect an exciting menu of super fresh seafood at reasonable prices.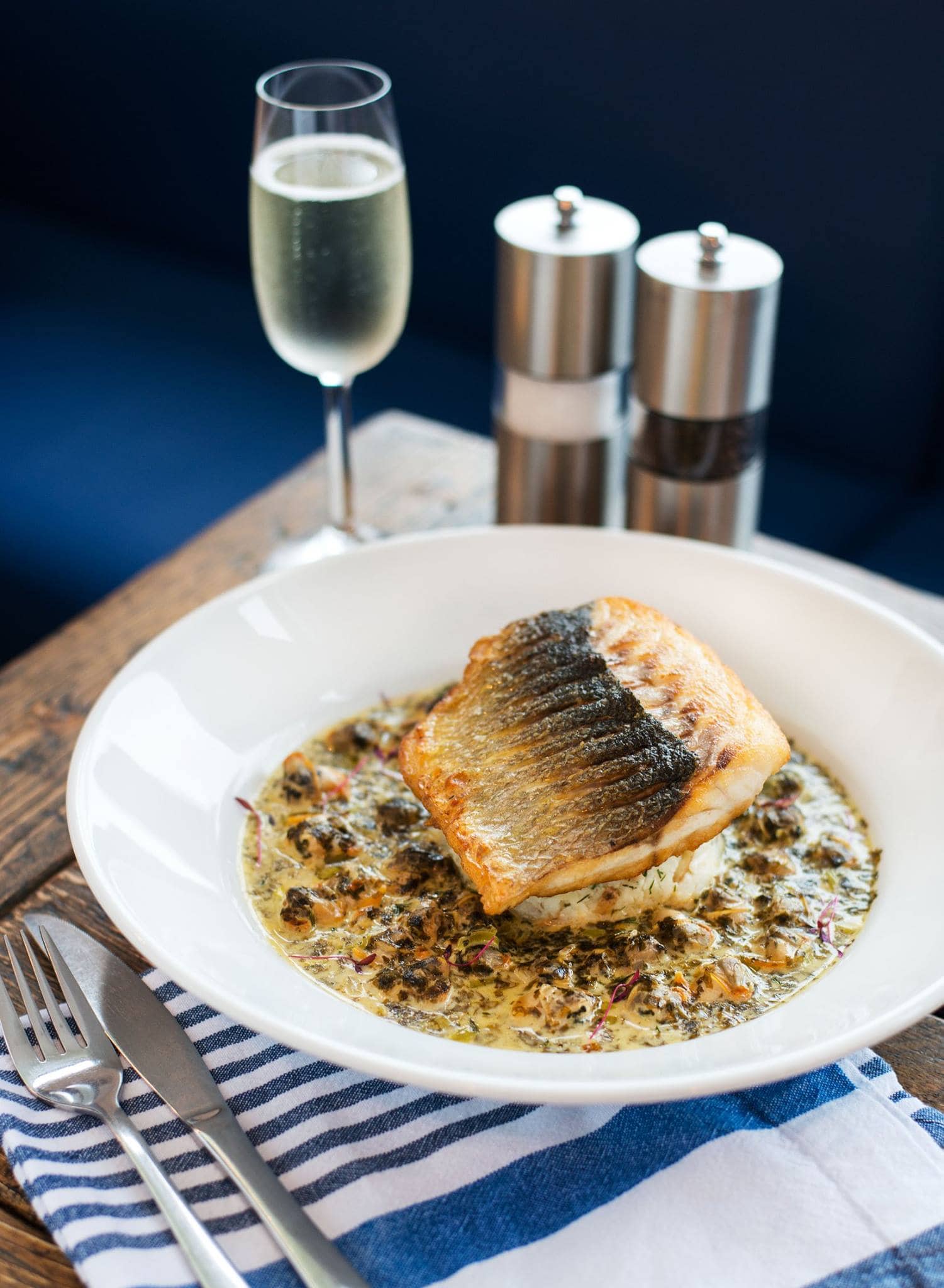 Ultracomida, a Welsh-Spanish fusion tapas bar, is another one of Aberystwyth's unique offerings. This friendly restaurant offers delicious morsels of Spanish tapas made with prime local ingredients.
Finally, for a special treat, the restaurant at Gwesty Cymru serves up imaginative, modern Welsh cuisine, and is well worth a visit during your stay.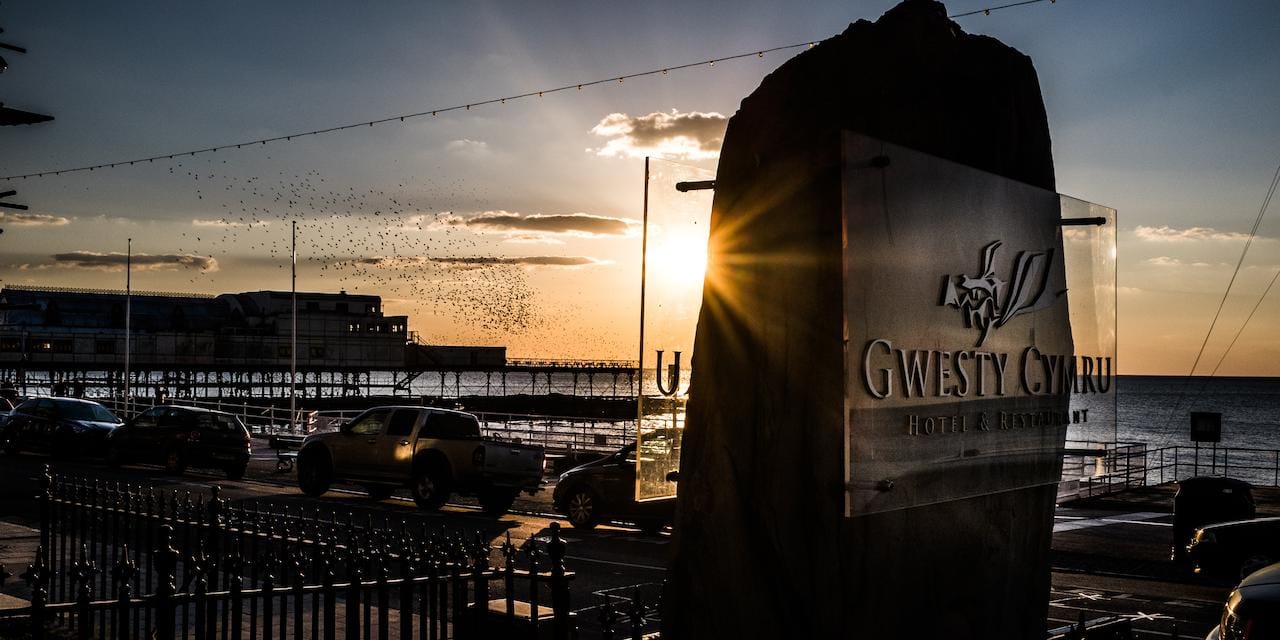 Check out the Aberystwyth Arts Centre
Aberystwyth has earned an impressive reputation for the arts, and the Aberystwyth Arts Centre is one of the largest arts complexes in the whole of Great Britain.
The programme changes throughout the year but there are exhibitions, shows, films and gigs to suit all kinds of tastes, in addition to bookshops, craft and art shops, and an excellent café.
Just next door, the National Library of Wales is one of the best cheap things to do in Aberystwyth, and holds one of the biggest collections in the country. Come for an exhibition, a classic Welsh film, or simply to read in peace.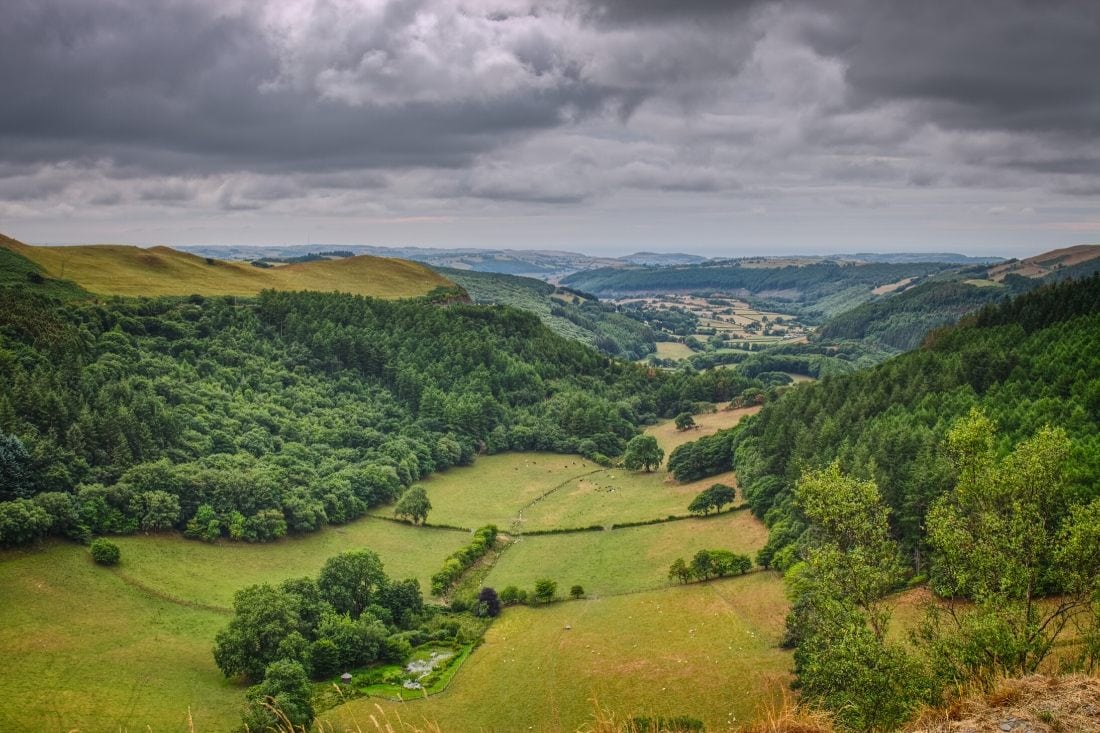 Where To Stay in Aberystwyth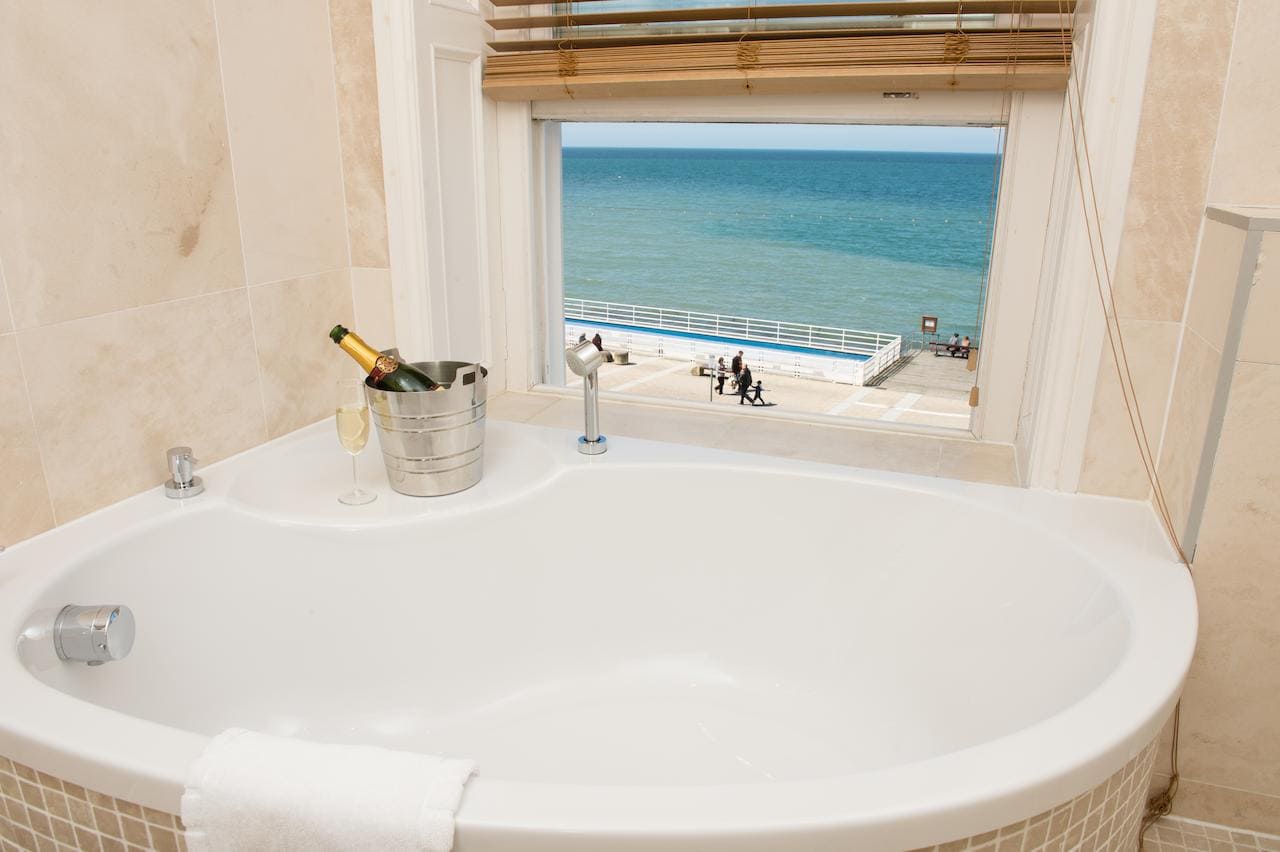 For fabulous view over the seafront, and one of the best restaurants in town, head to Gwesty Cymru.
You'll find comfortable, modern rooms in a historic building, and a very warm welcome from the friendly staff. This is the ideal spot for travellers looking for a central location with a touch of Welsh charm.
Check availability and latest prices at Gwesty Cymru here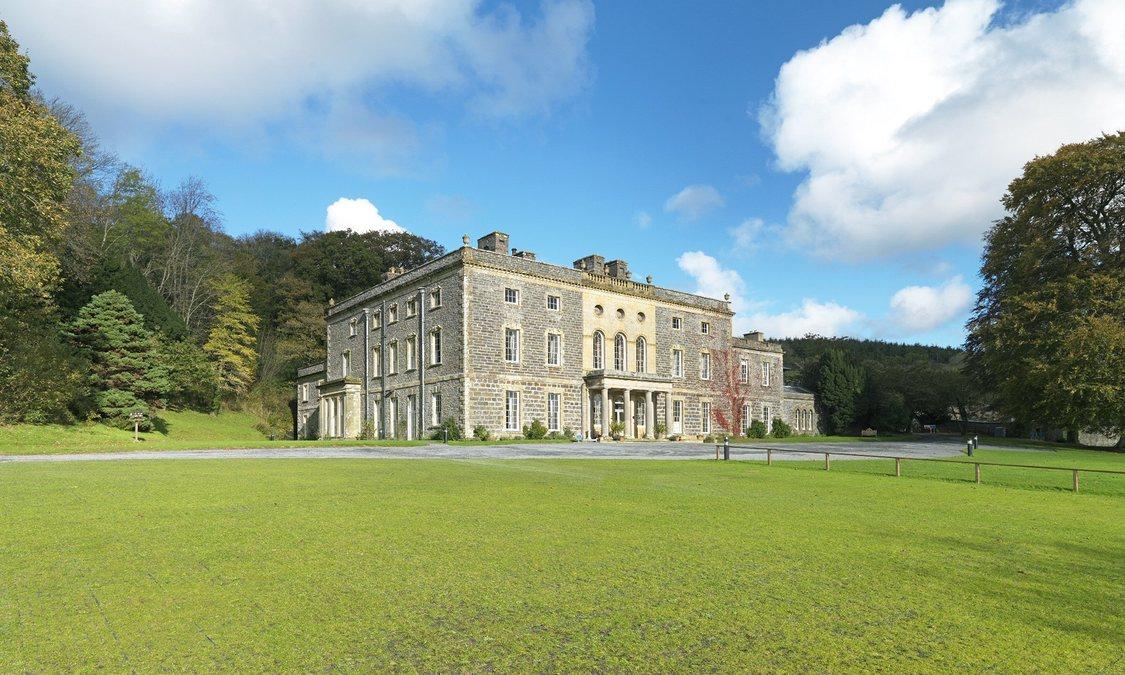 For an altogether more romantic experience, Nanteos Mansion Country House Hotel, just outside the city, is the perfect escape. This beautiful hotel is set in a Georgian mansion, surrounded by woodland and decked out in fabulous interiors and comfortable furnishings.
If you're looking for an intimate retreat in a gorgeous setting, look no further. What's more, Nanteos Mansion makes for the perfect jumping off point for tours of the Welsh countryside and day trips from Aberystwyth.
Check availability and latest prices at Nanteos Mansion here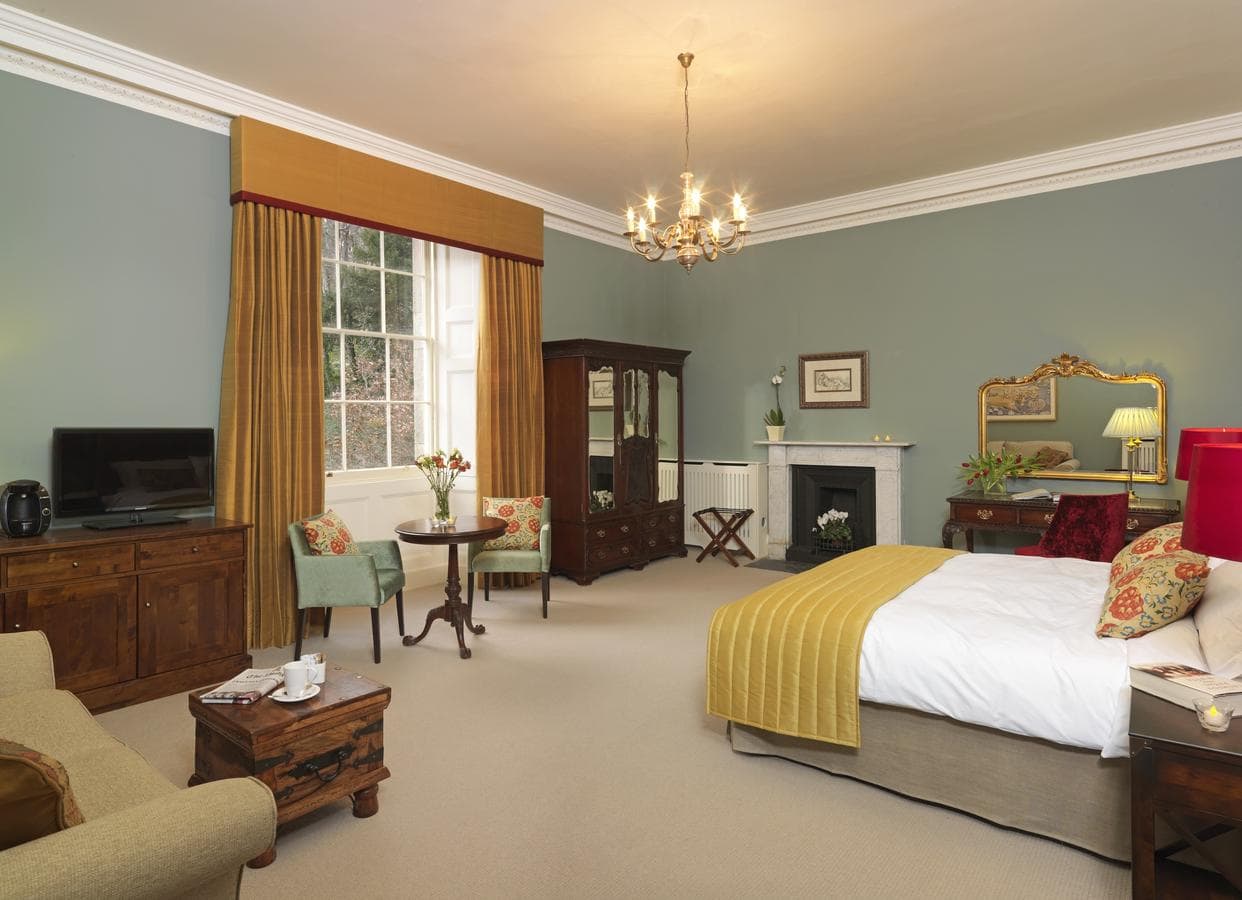 As you can see there are so many things to do in Aberystwyth! Happy travelling, and don't forget to let me know if you have other suggestions and top tips for travel in west Wales.
Enjoyed this post? Pin it for later…