From tranquil countryside estates, to luxury boutique spa escapes, these are the very best 5-star hotels Wales has to offer!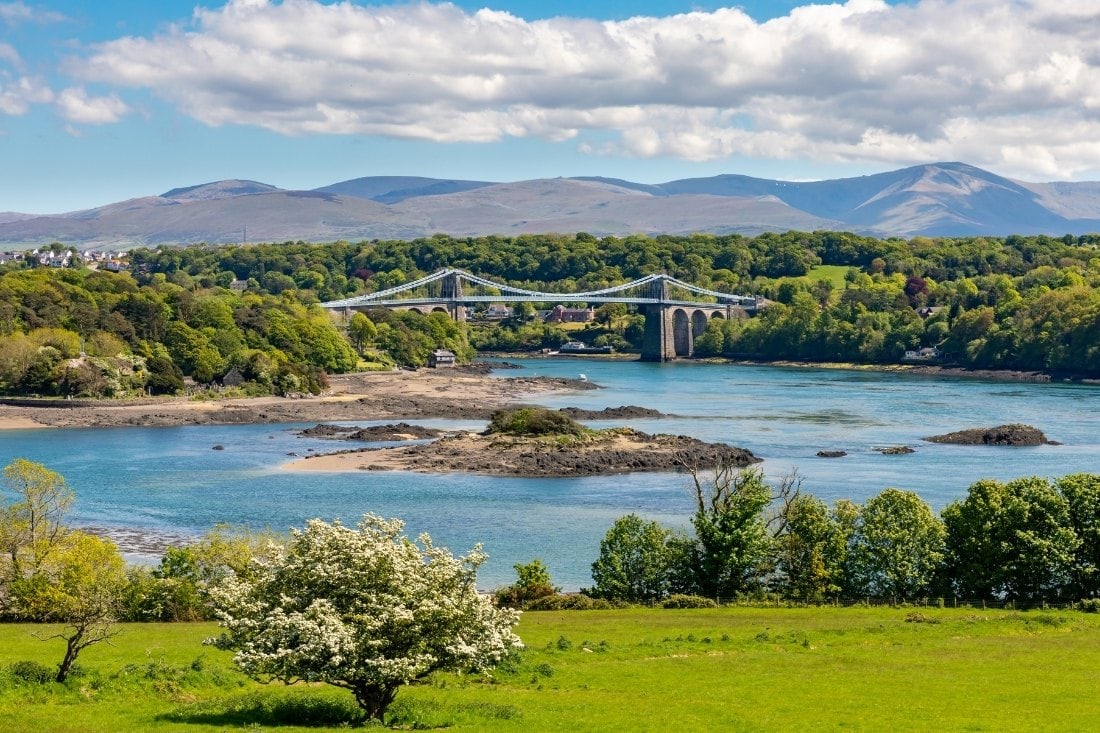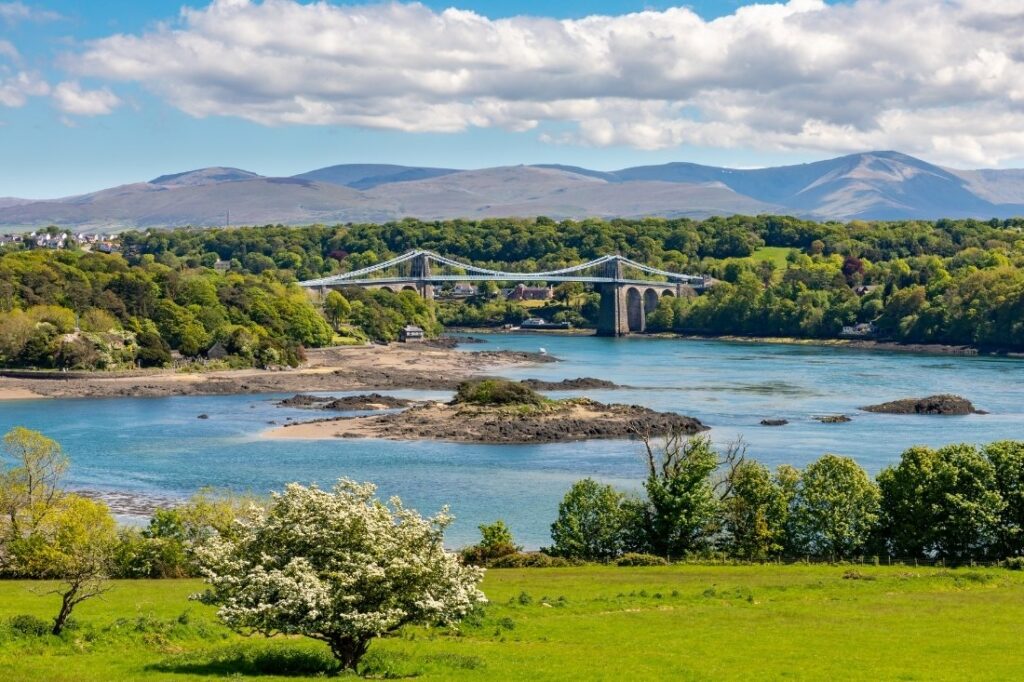 It's no secret that Wales is home to some of the most gorgeous scenery in the whole of the United Kingdom. But why exactly should you choose it as your next holiday destination?
When you start to plan a trip, it might be natural to start looking at destinations abroad, but here at the Great British Bucket List we think there's something special about staycations! They allow us to really connect with the country we are from.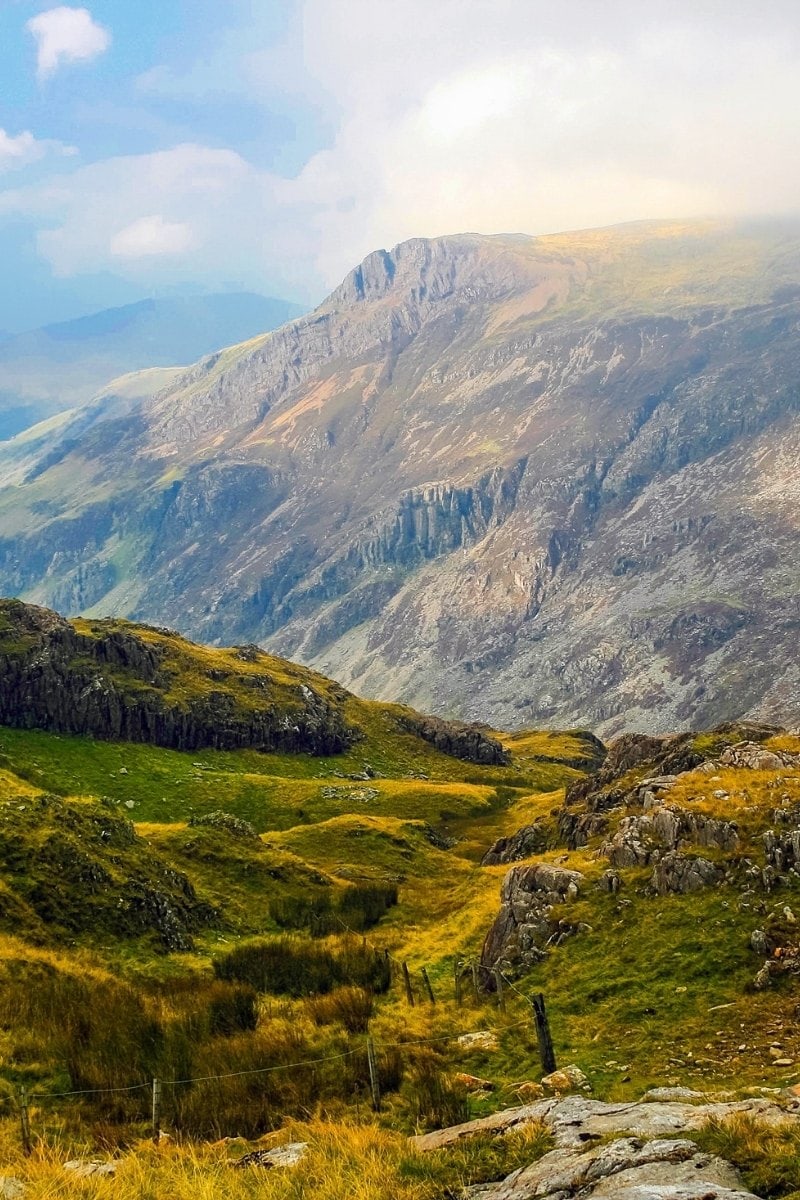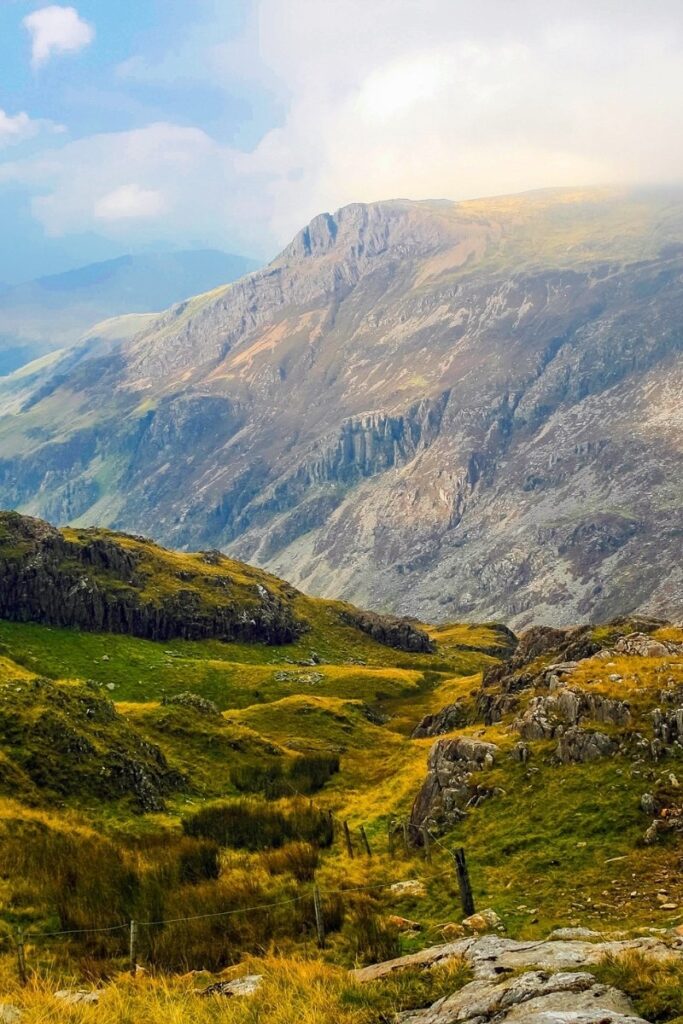 With sensational national parks, glorious coastlines and epic mountains, Wales is the perfect place to unwind, without having to hop on a plane. Plus, with life constantly on the move, sometimes we forget to stop and take a look at all the natural beauty that's all around us.
So, why not take some much-needed time out from the fast-paced reality of life and book into one of our favourite luxury hotels in Wales? There are some lovely boutique spots waiting for you within this guide, and we think there's something for everyone!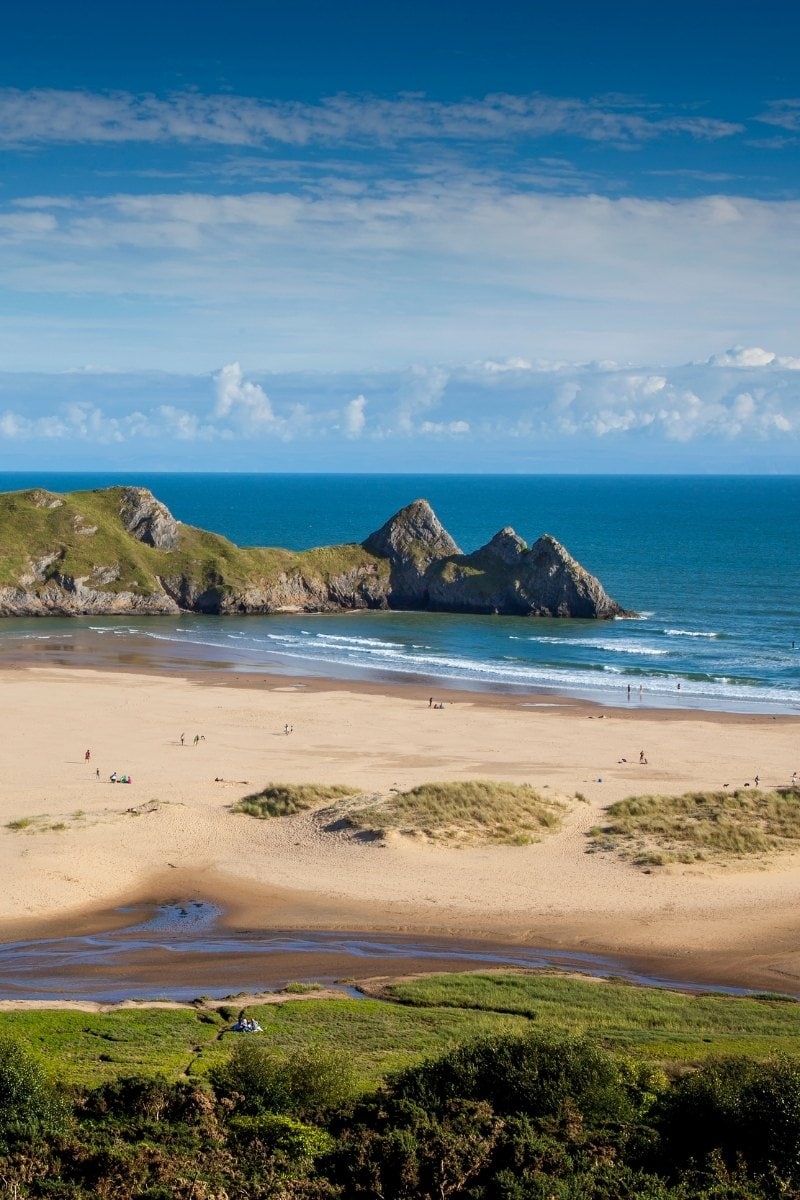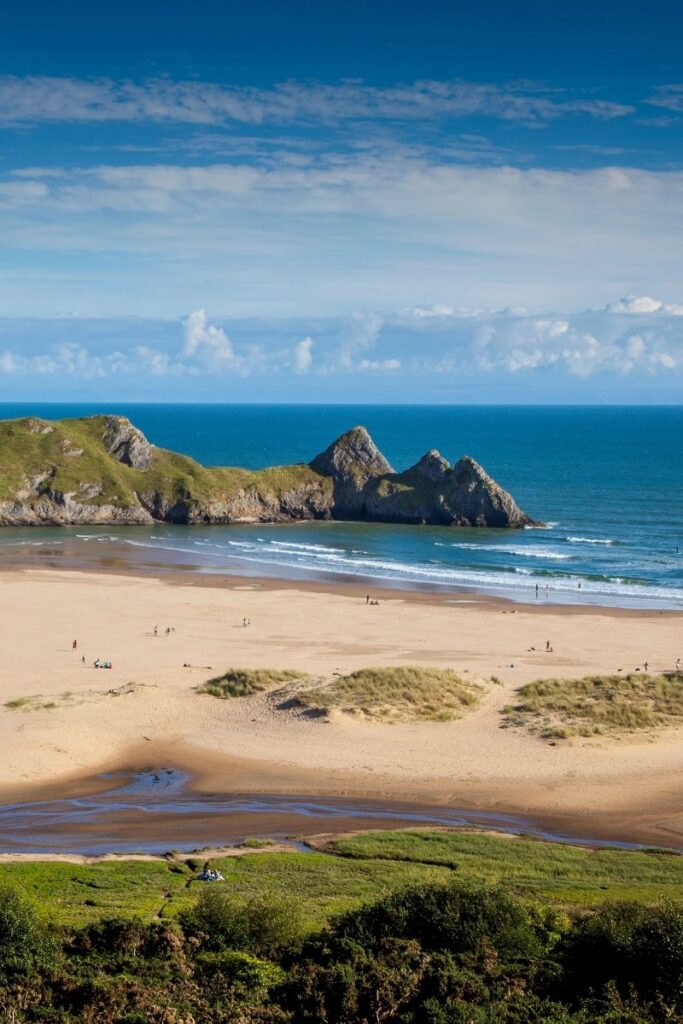 ---
These Are The Top Luxury and 5-Star Hotels in Wales
Known for its excellent preservation of its 700-acre private grounds, Slebech Park Estate is located in the midst of the stunning Pembrokeshire Coast National Park. If you're looking for a boutique escape, with a balance between a historic location and a stylish and contemporary interior, then this is an ideal choice.


With the Pembrokeshire coastal path within walking distance, as well as Oakwood Theme Park close by, Slebech has a lot to offer for both couples and families. Quirky bedrooms, gourmet food, and a unique location – it definitely delivers a five-star hotel experience.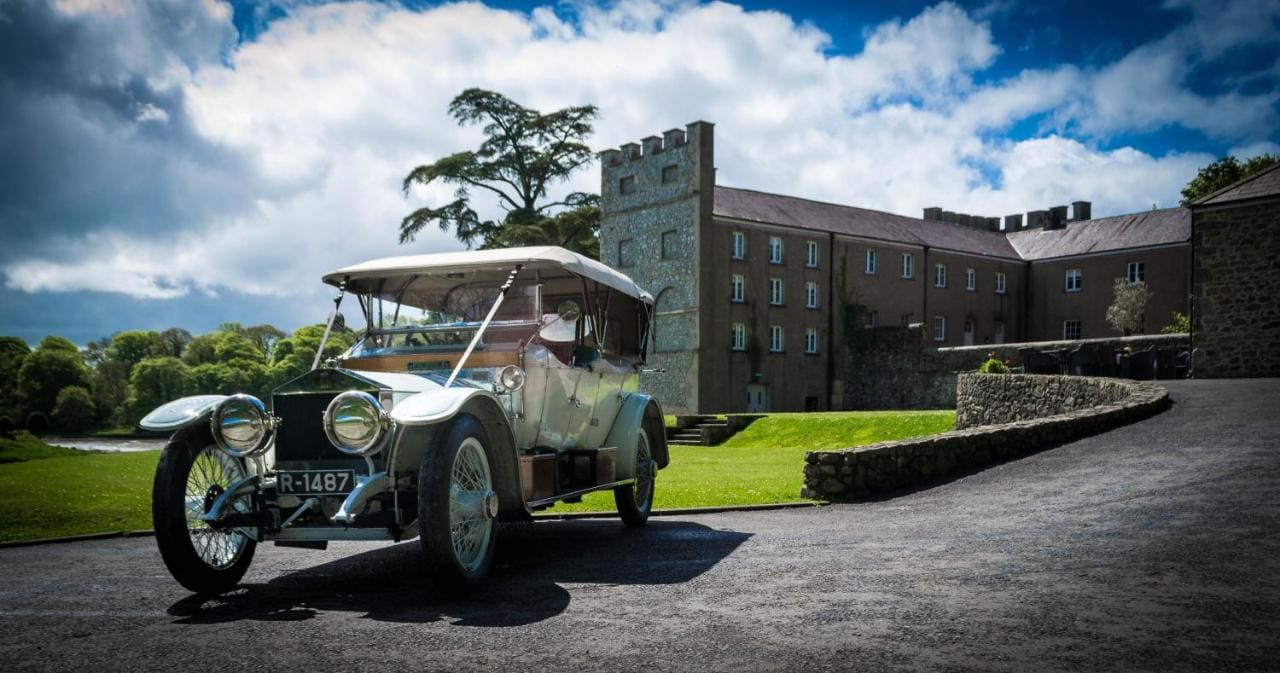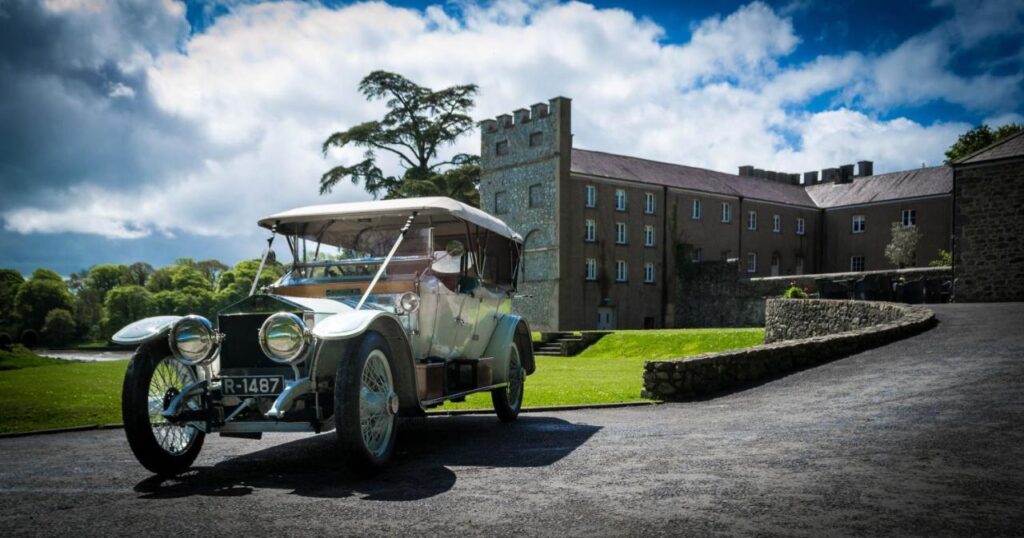 Plus, if you're planning your dream countryside wedding, the estate's waterside scenery makes for a gorgeous place to tie the knot! It's perfect for the most special of occasions.
If you're looking for five star hotels that really knock your socks off, then I challenge you to find a more luxurious and fairytale-like hotel than the Château Rhianfa! This stunning Grade II listed Victorian villa overlooks the Menai Strait and Snowdonia National Park. It has a private beach, a tennis court, and a wine cellar where guests can enjoy wine tasting experiences.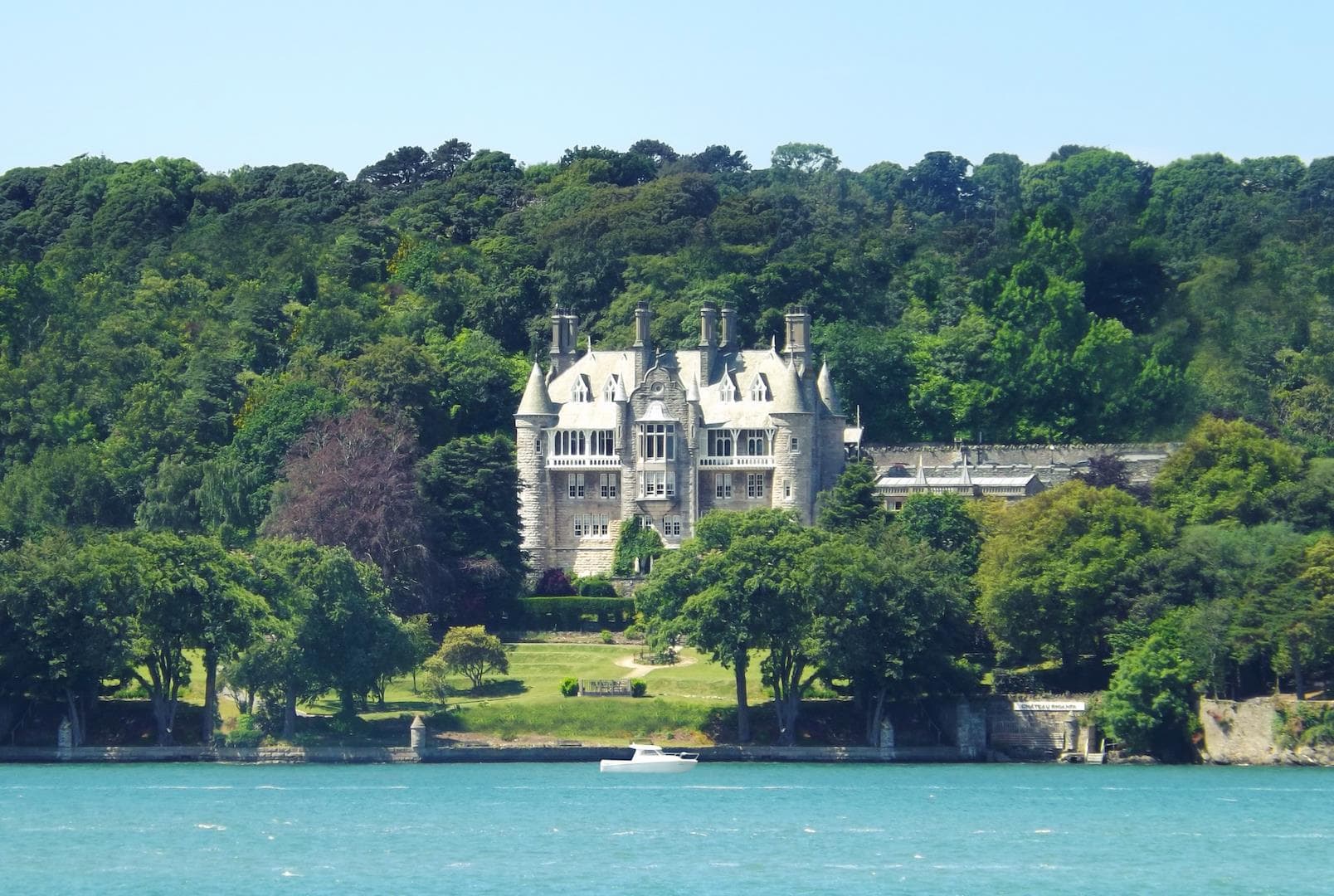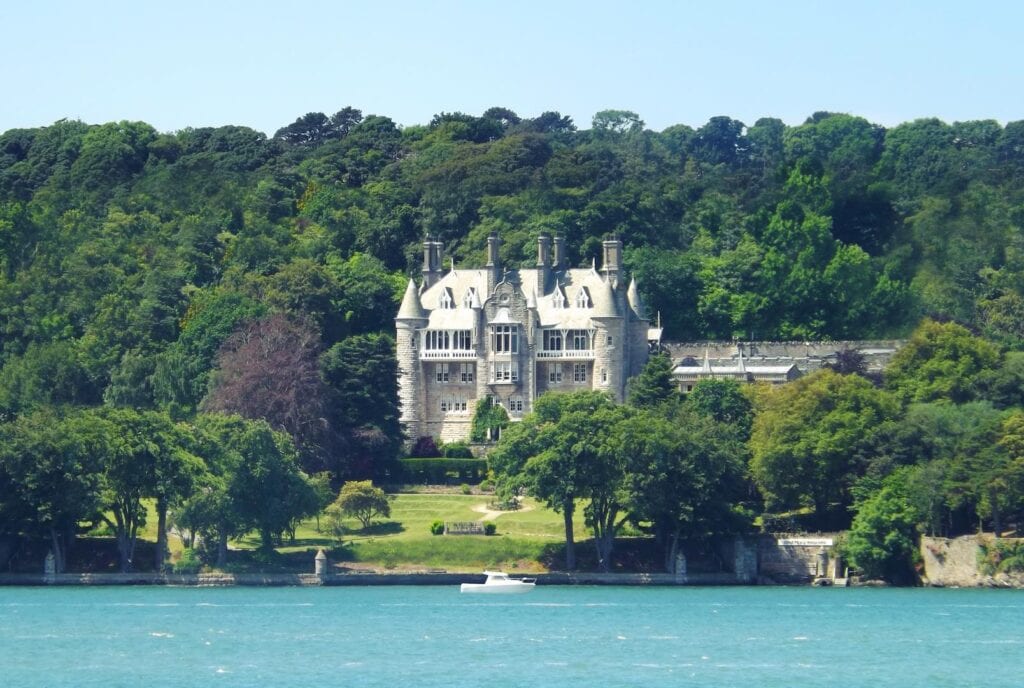 If you're looking for a tranquil setting for a romantic holiday, you'll love walking through the picturesque 3-acre grounds and gardens with your other half. The hotel has been decorated using period features, but the bedrooms have all the modern high-end luxuries you'd expect.
The on-site restaurant, Le Dragon Rouge, serves the finest Welsh and French cuisine. Best of all, Snowdonia National Park is just a 15-minute drive away.
This is definitely one of the best castle hotels in UK, ideal for a memorable getaway!
For those seeking a chilled-out, luxurious break, Lanelay Hall Hotel and Spa ticks all the boxes. A boutique Georgian hotel location in South Wales, it's the epitome of tranquility.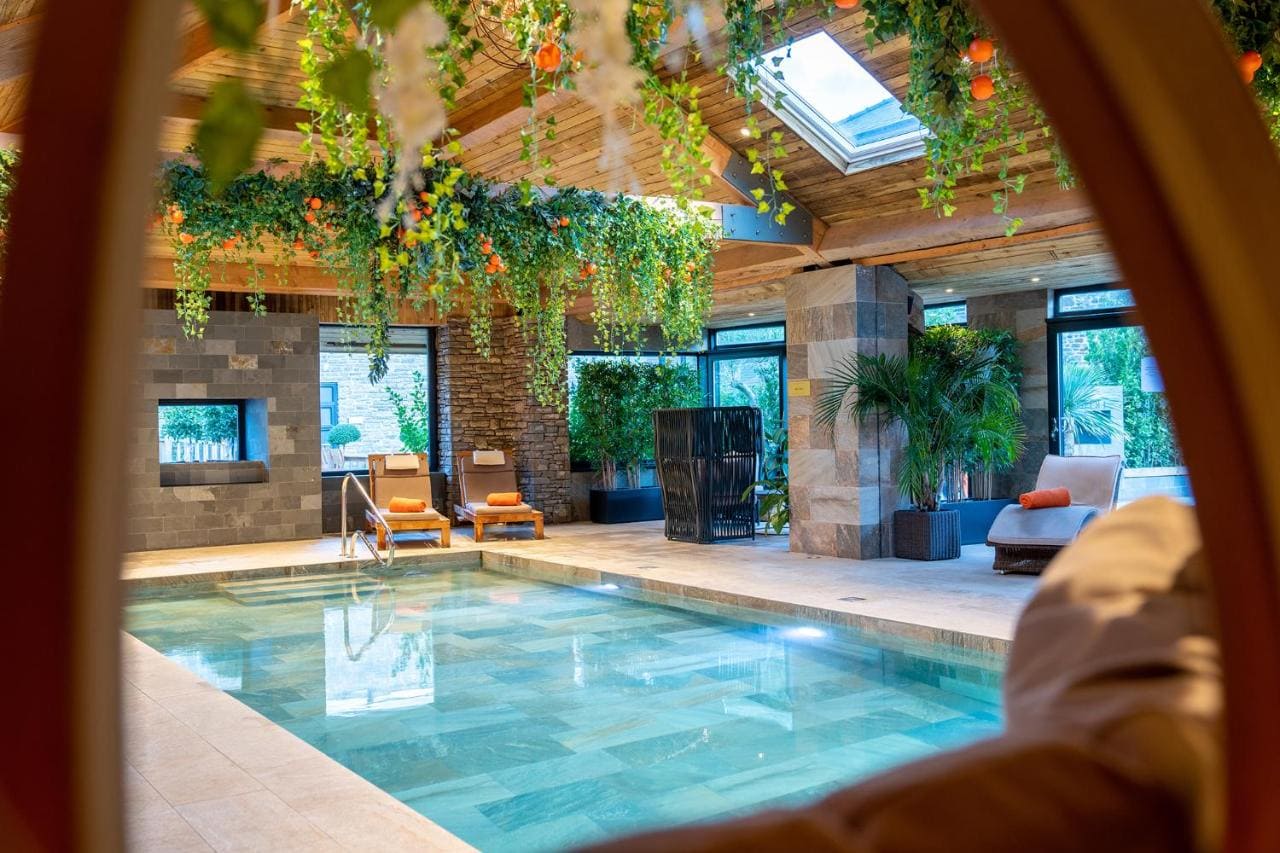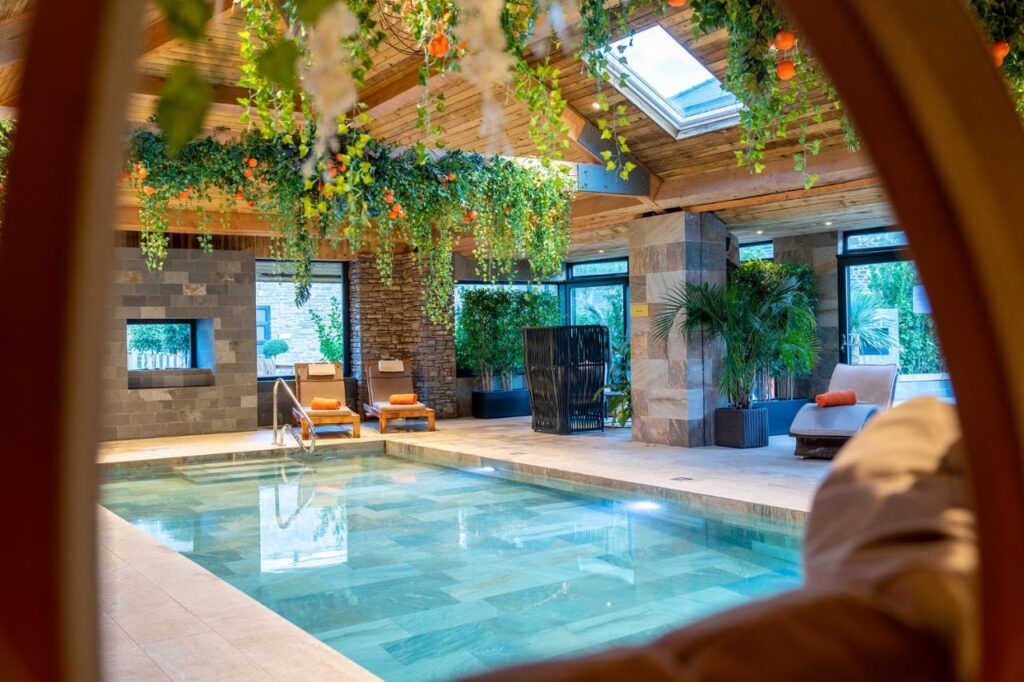 Complete with free private on-site parking, both an indoor and outdoor pool, and a wide range of soothing spa treatments, you're guaranteed to feel rested and refreshed throughout your stay! From body treatments to massages to facials – you'll be completely spoiled for choice. If that wasn't enough, you can even complete your luxury spa experience with a gorgeous brunch!
Lanelay Hall has plenty of beautiful bedrooms, but there is one absolute showstopper: the master suite. Complete with a freestanding bathtub, walk-in shower room and heaps of space, this is ideal for weddings or honeymoons.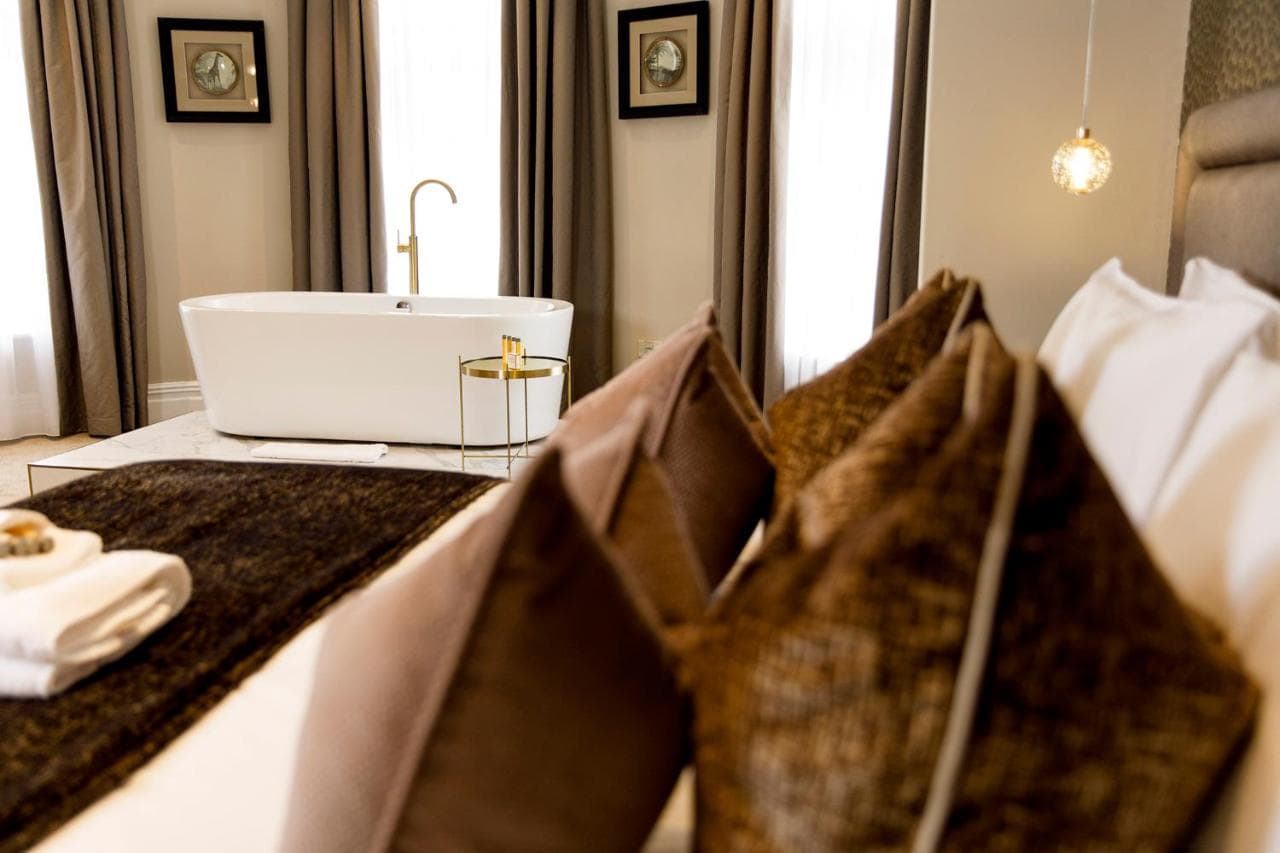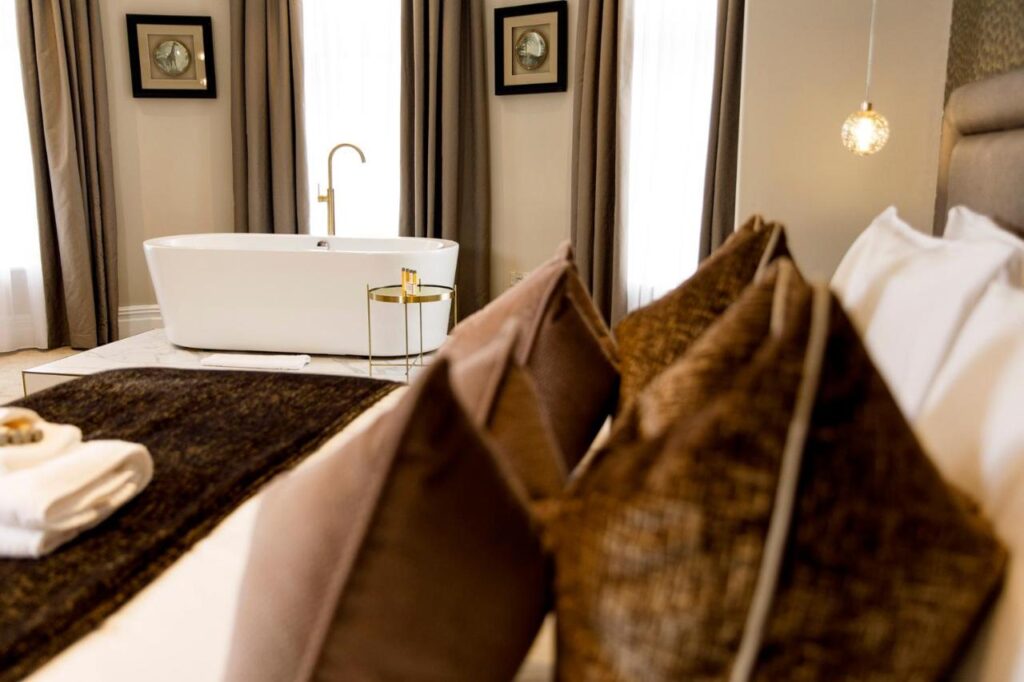 During your stay, why not also treat yourself to a gorgeous fine-dining experience in the hotel's stunning Drawing Room Restaurant? Their artisanal menu is meticulously crafted! Afterwards, relax with some cocktails in the Terry Edwards Bar.
If you're looking to escape to the mountains of North Wales, how about staying at Plas Maenan Country House? This hotel overlooks Snowdonia National Park and the River Conwy. Some of the suites come complete with stunning mountain views, so you'll be fully immersed in the Welsh countryside.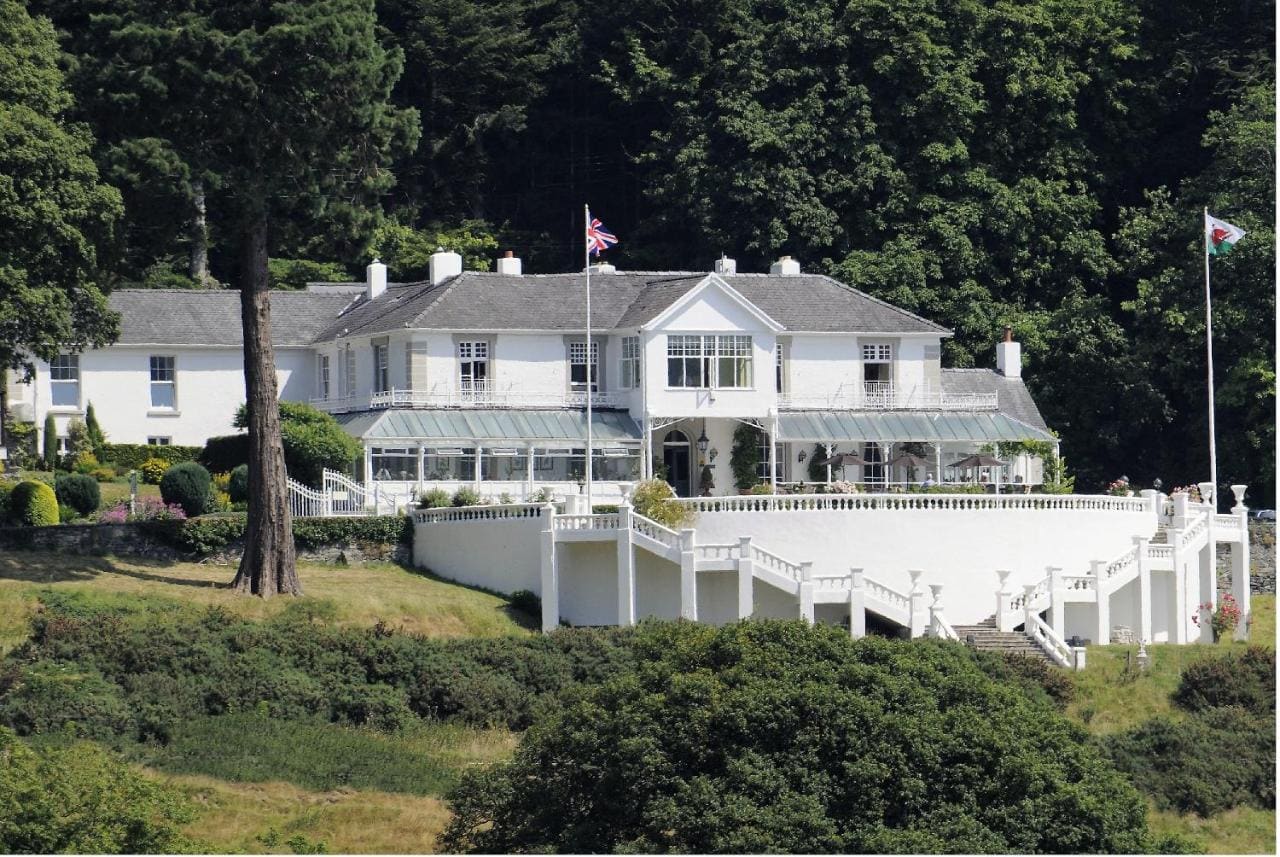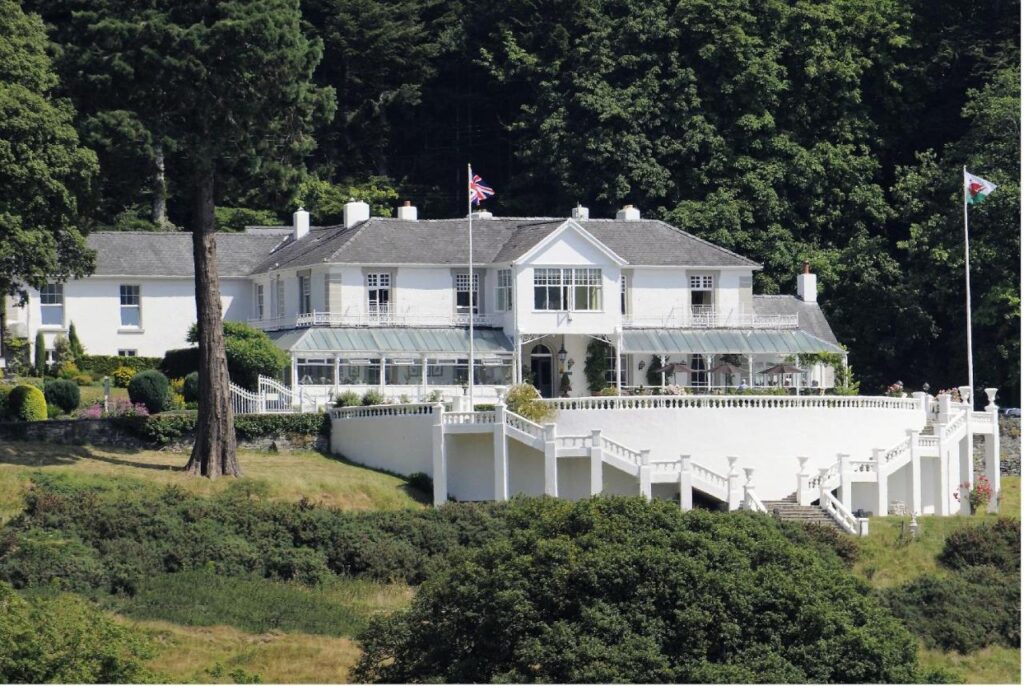 Not only is the hotel nestled in an idyllic location, it's also the perfect destination if you prefer an active style of break. Close by you can choose from activities such as zip-lining, visiting the surfing and water sports park, hiking, horse-riding, and so much more!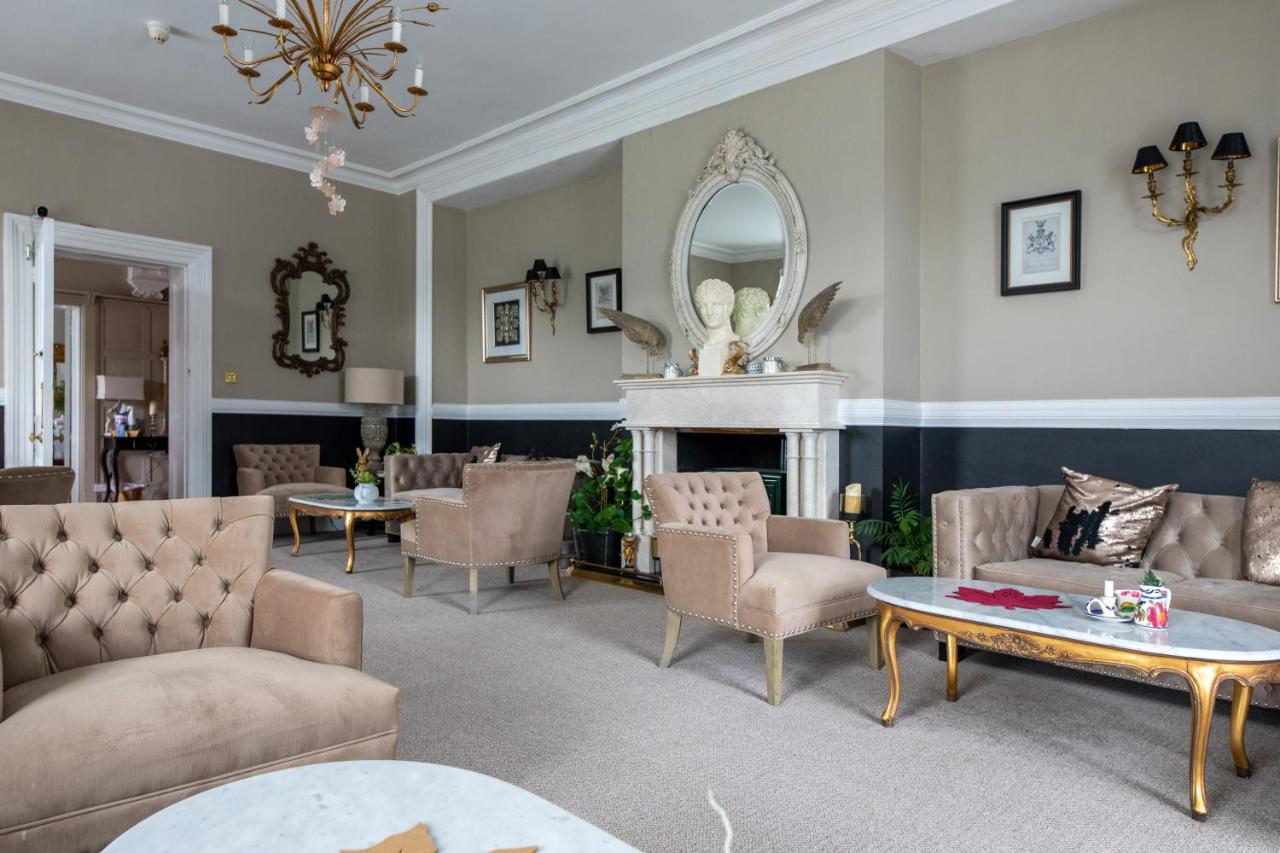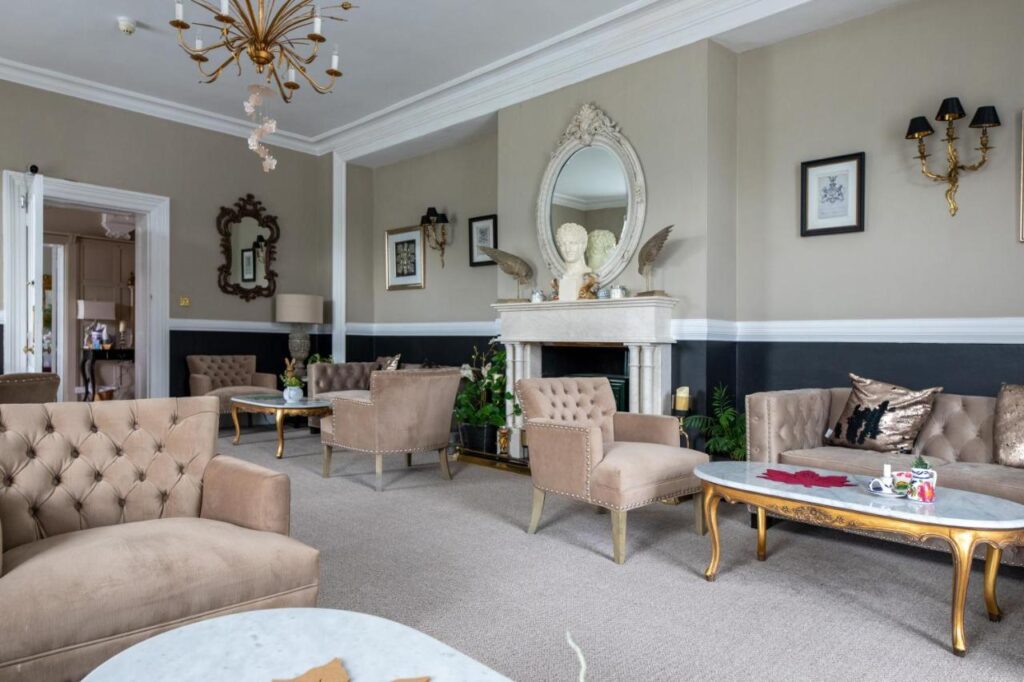 If that wasn't enough, the hotel also has a range of gorgeous, cosy, and stylish function rooms. From wedding receptions and meetings, to birthday parties and afternoon tea, you'll be sure to find something to suit your special occasion.
Another treasure nestled within Snowdonia National Park, the Penhelig Arms has been transformed from fishermen's cottages into an extraordinary boutique hotel. Complete with scenic waterfront views of the Dyfi Estuary, you're in the perfect location to explore the harbour.
This luxury hotel is also a short walk away from the beach. Of course, the hotel boasts a fitting dining experience with their Fisherman's Bar, serving up unique and fresh fish dishes.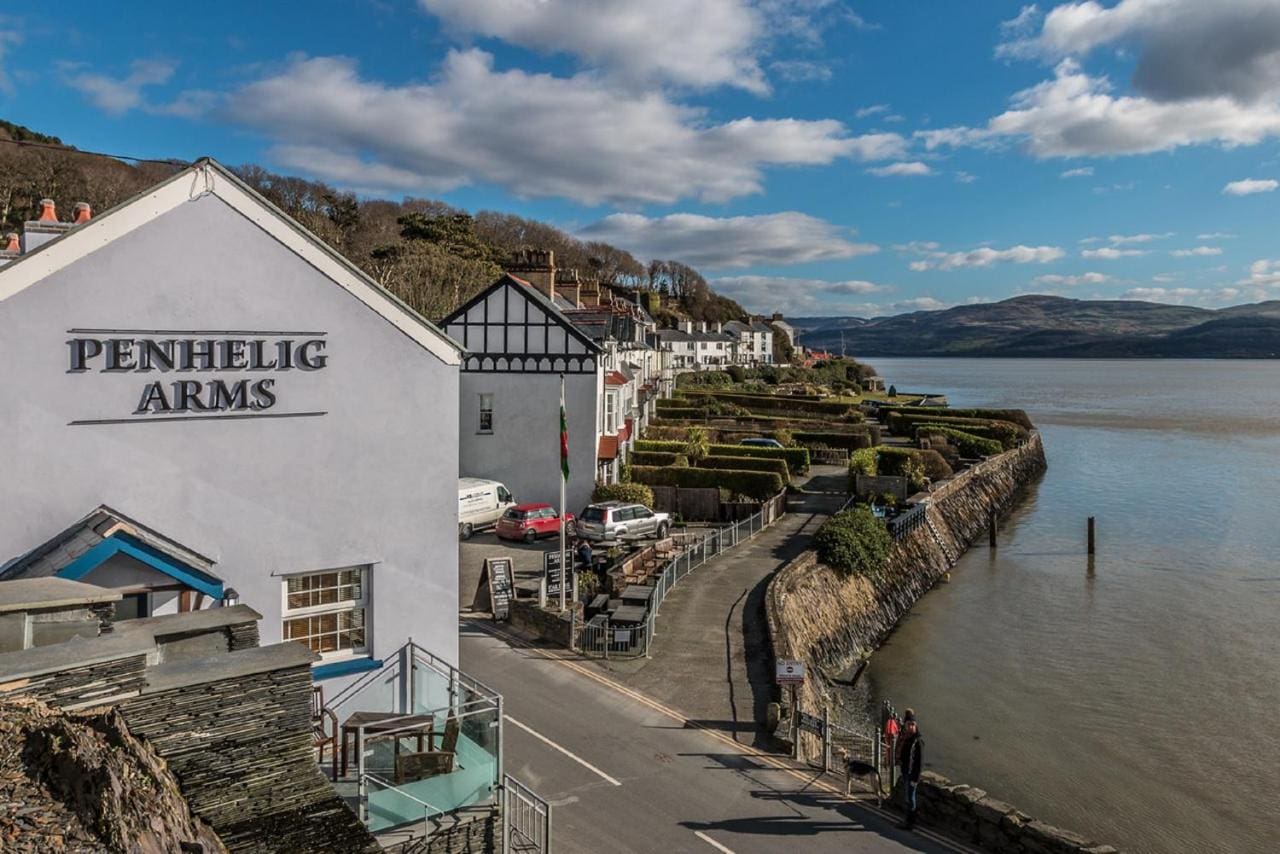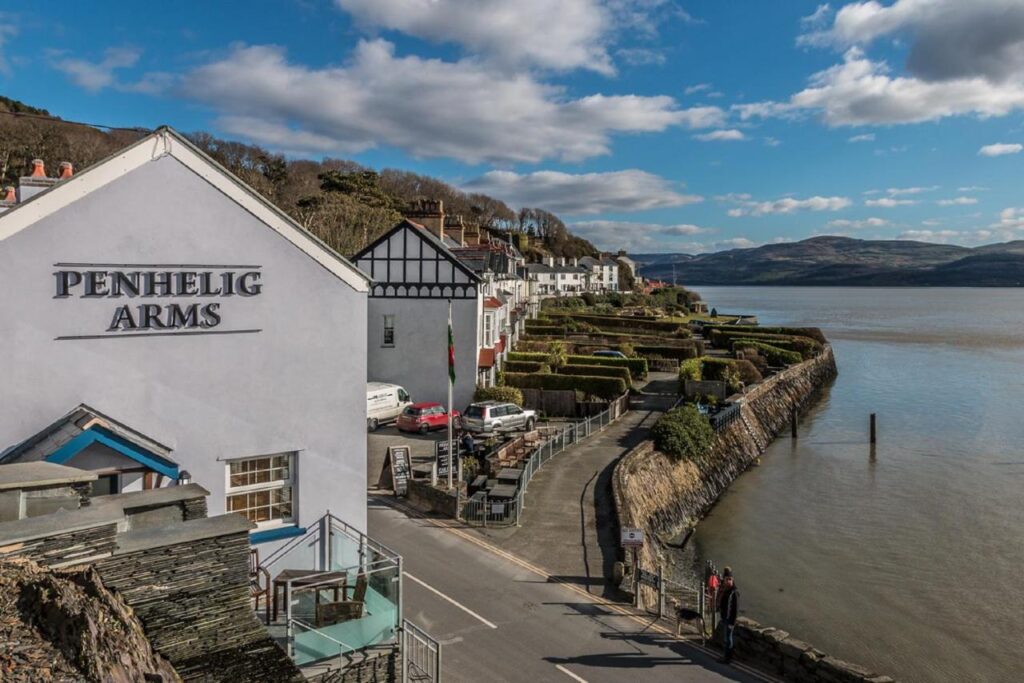 You won't be short of other non-seaside-related activities during your stay either. For those who are partial to a game of golf, there's a golf course just around the corner.
Or, if you prefer something a bit more active, why not go hiking around the picturesque Snowdonia National Park? There are six different routes to get to the summit of Mount Snowdon (Wales' highest mountain). The views from the top will take your breath away.
This next five-star hotel isn't just any luxury getaway – it is the luxury getaway! Palé Hall is a breath-taking Victorian manor house, and we're confident that staying here will make you feel like royalty.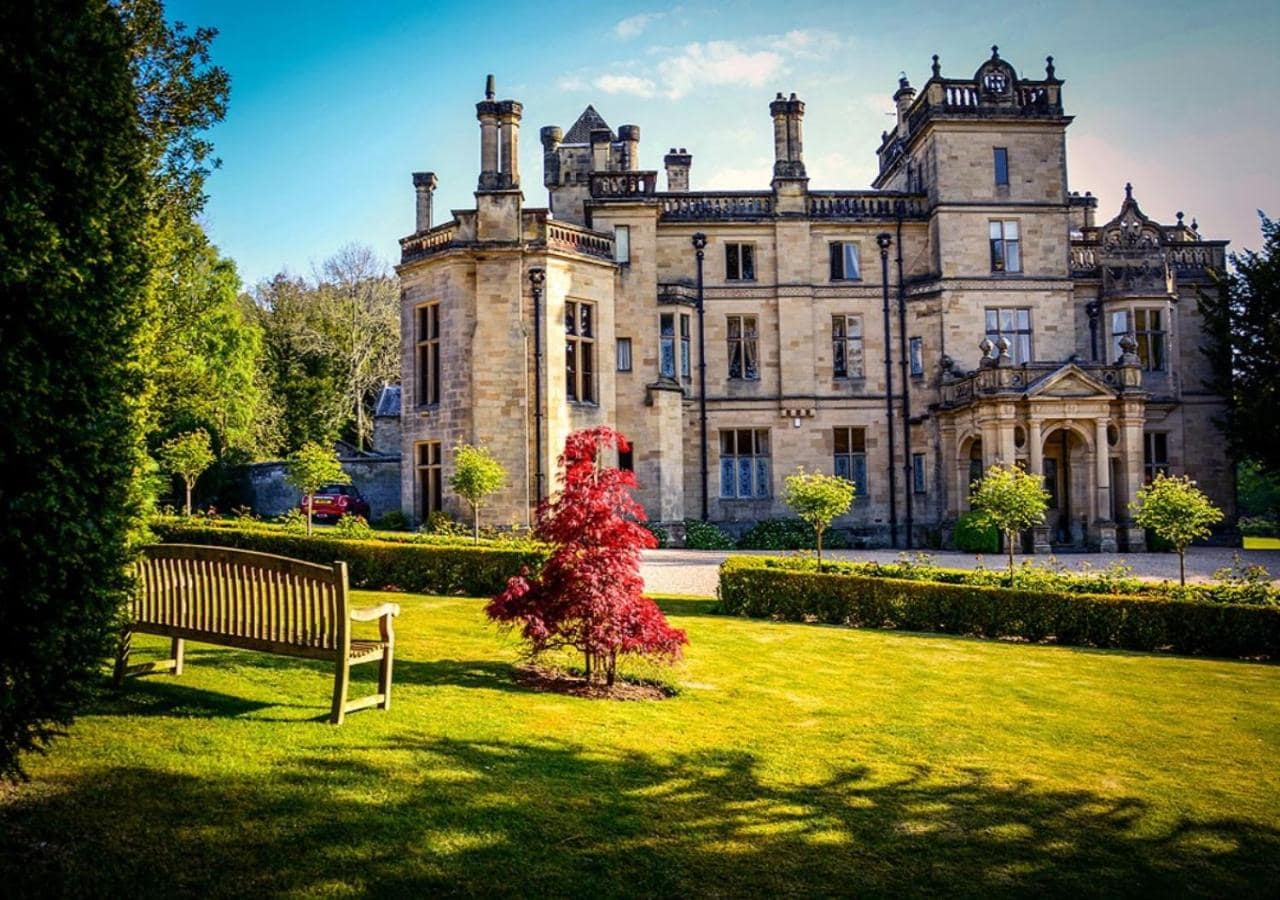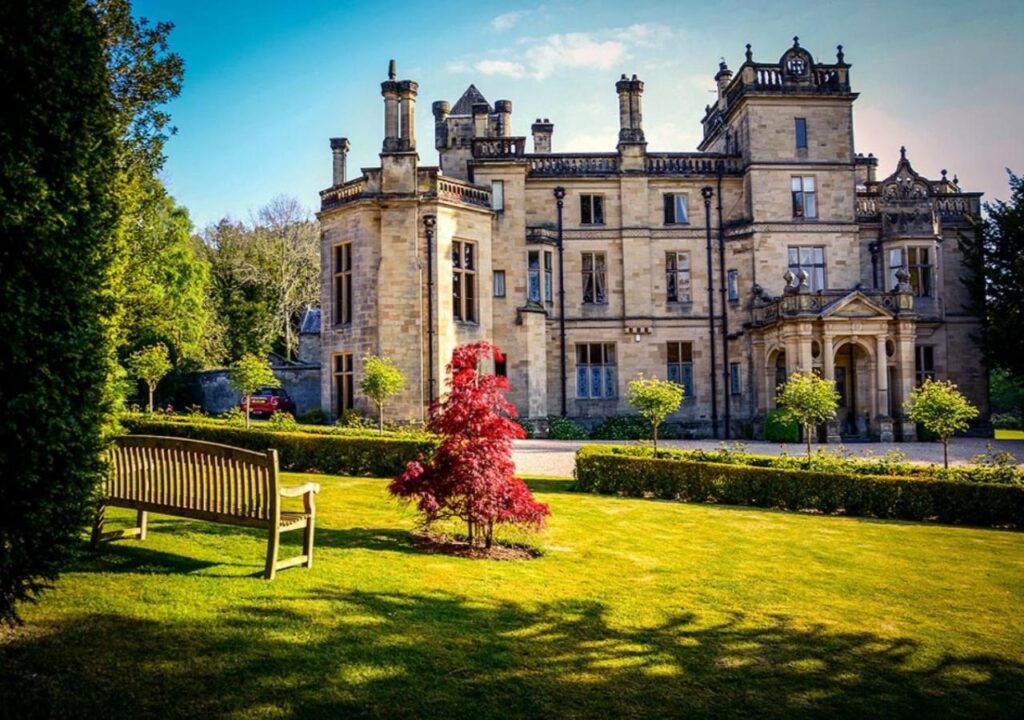 Located amidst 16-acres of gardens, this secluded and peaceful spot is the ideal destination for rest and relaxation. With some of the most sophisticated and elegant rooms, the chateau-style hotel delivers the 5-star treatment you deserve. This boutique escape is dog-friendly too, so even your furry companions can be treated to a special and unique getaway!
If the hotel itself wasn't already spectacular enough, Palé Hall also has a Michelin green star fine dining restaurant! If you're a foodie, you'll love it here! Plus, for an especially unique experience, why not book onto one of the hotel's luxury guided tours? From scenic and coastal, to historic and cultural, their tours make for a fantastic day trip.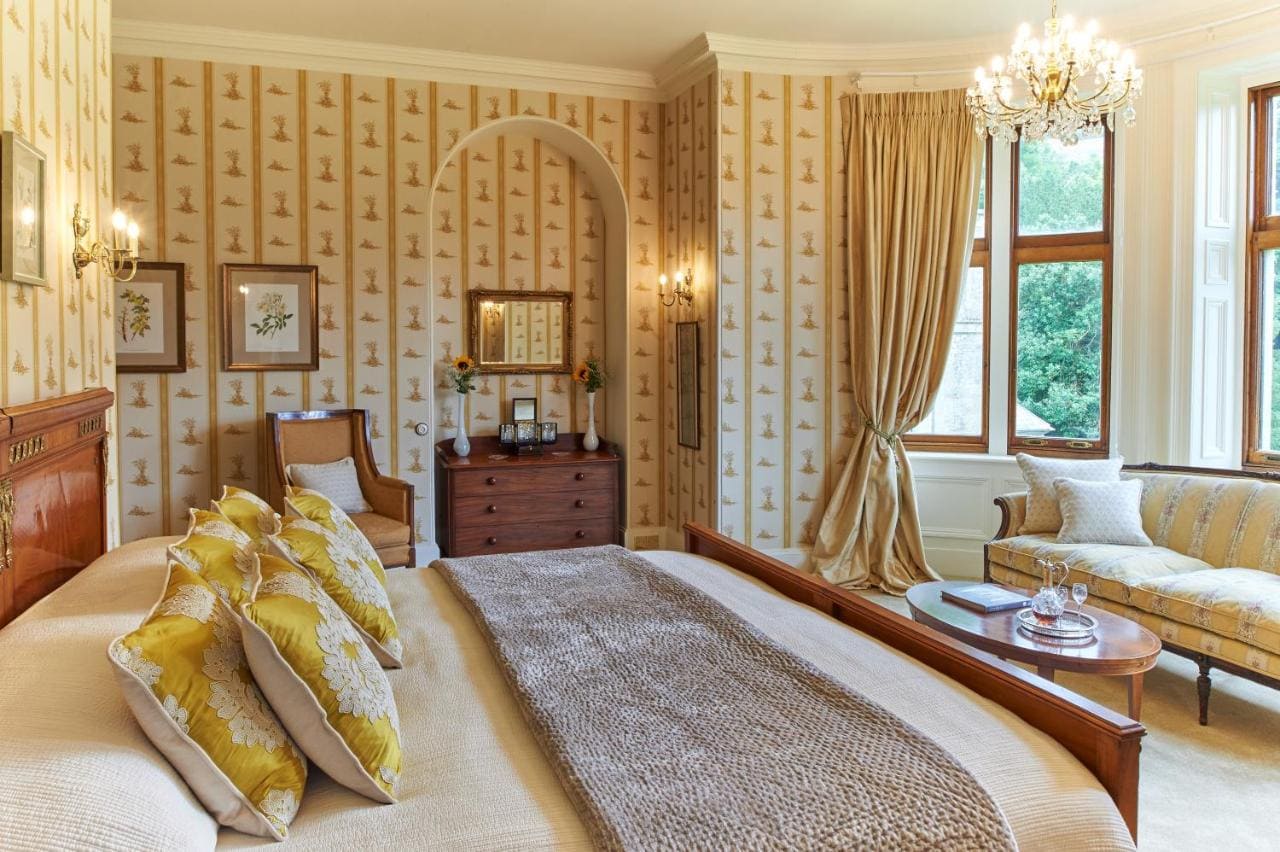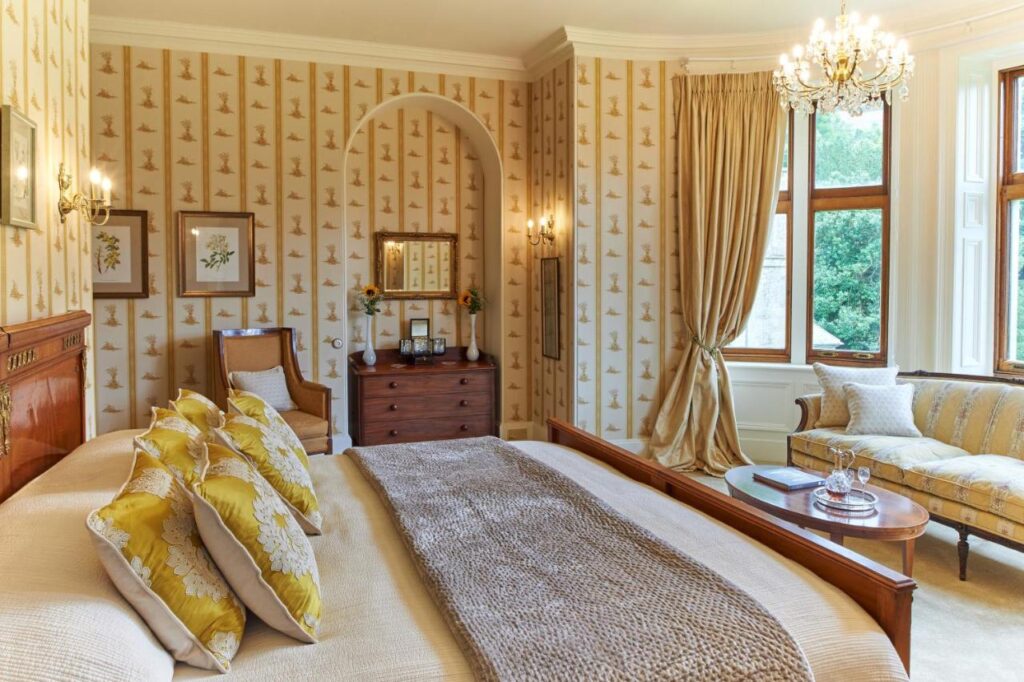 Alternatively, you could hire an e-bike for a day or walk around the nearby Bodnant Garden. Adventure lovers may want to try some fun water sports on Bala Lake, or hop on a historic steam train for some sight-seeing.
Ruthin Castle Hotel and Spa is one of the best castle hotels in the UK, and ideal for those looking for a romantic and luxurious retreat. Not only is the property itself a castle steeped in history, but it is said to date as far back as the legend of King Arthur! How amazing is that?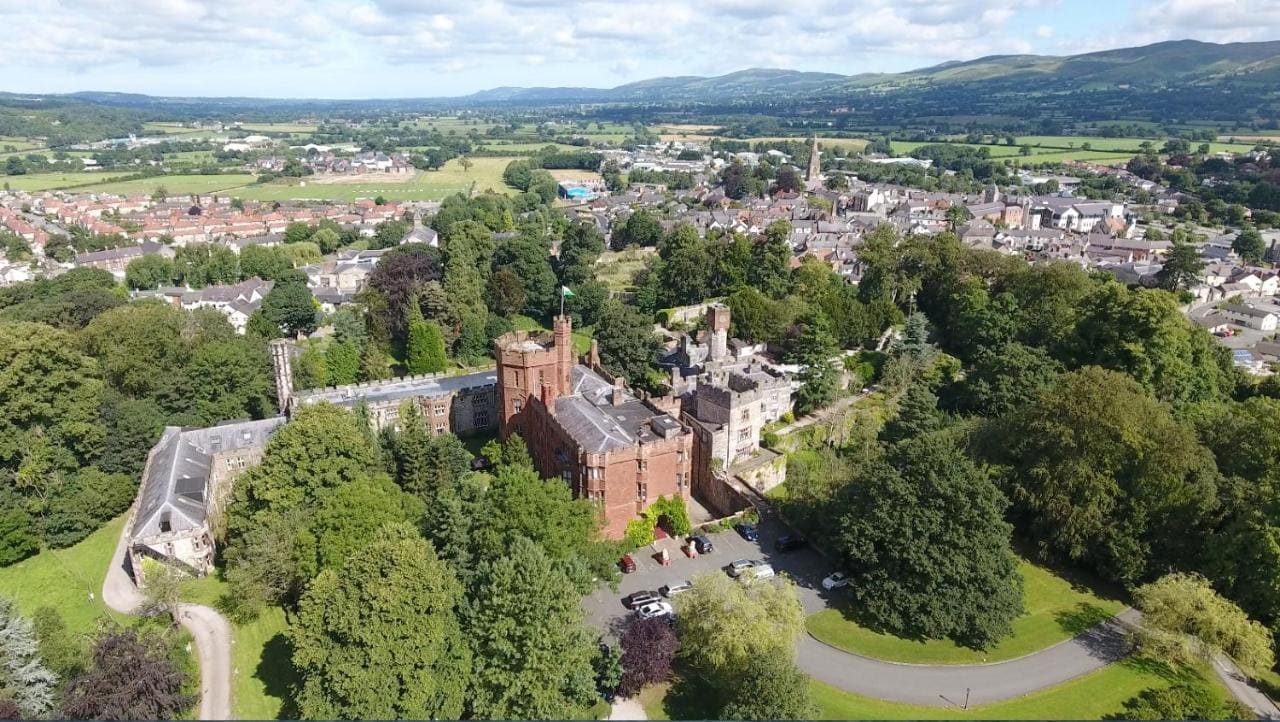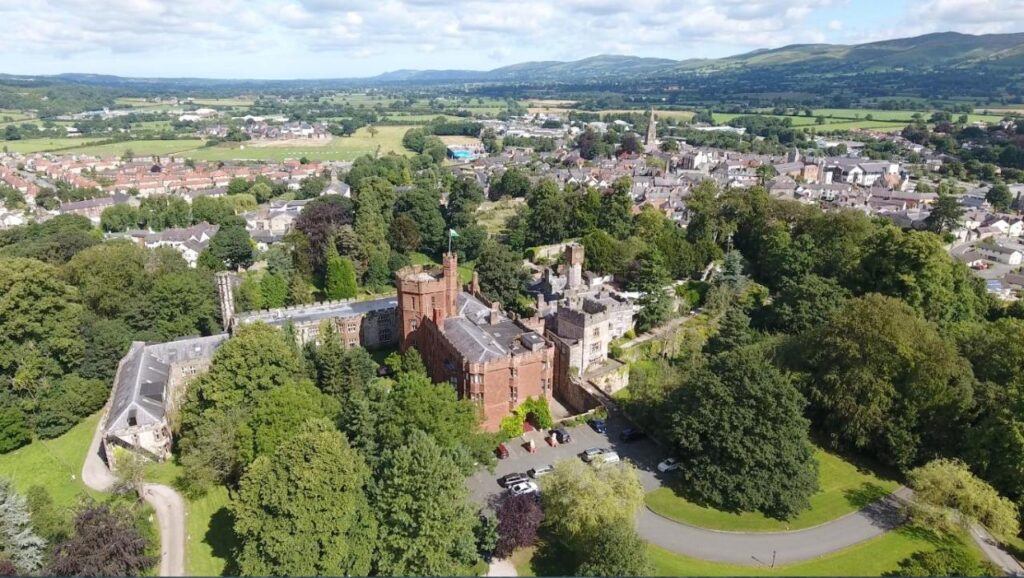 The hotel is 20 miles south of Snowdonia National Park, but it's surrounded by acres of natural beauty. The hotel has its own beautiful gardens and parkland, plus the grounds are surrounded by woodlands and a castle moat. It really is like staying in a fairy tale!
The decor of the hotel is incredible, and the dining hall is simply exquisite. It's the onsite spa that guests love the most, though. It offers a wide selection of treatments that will give you the chance to truly relax. After enjoying the spa, you can unwind even more in the steam room, sauna, or thermal suite.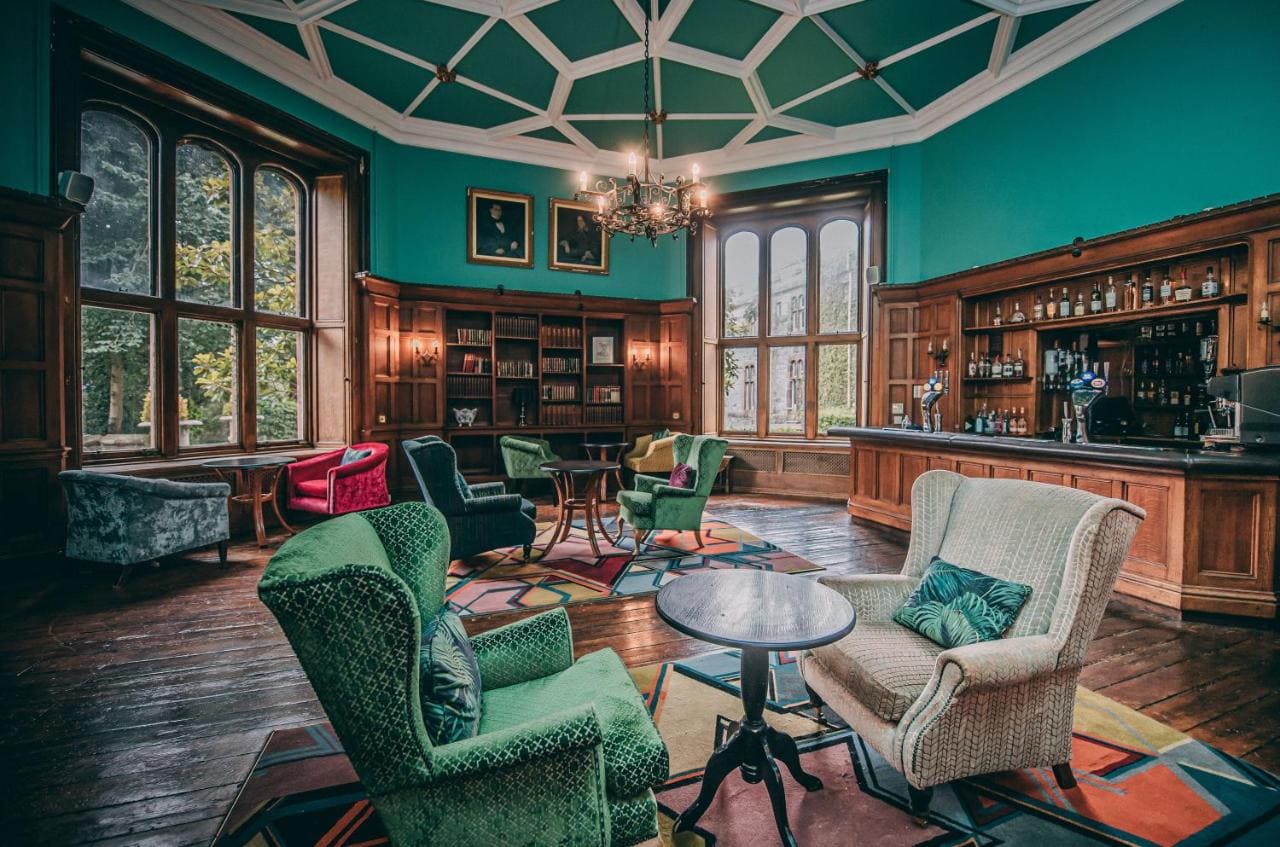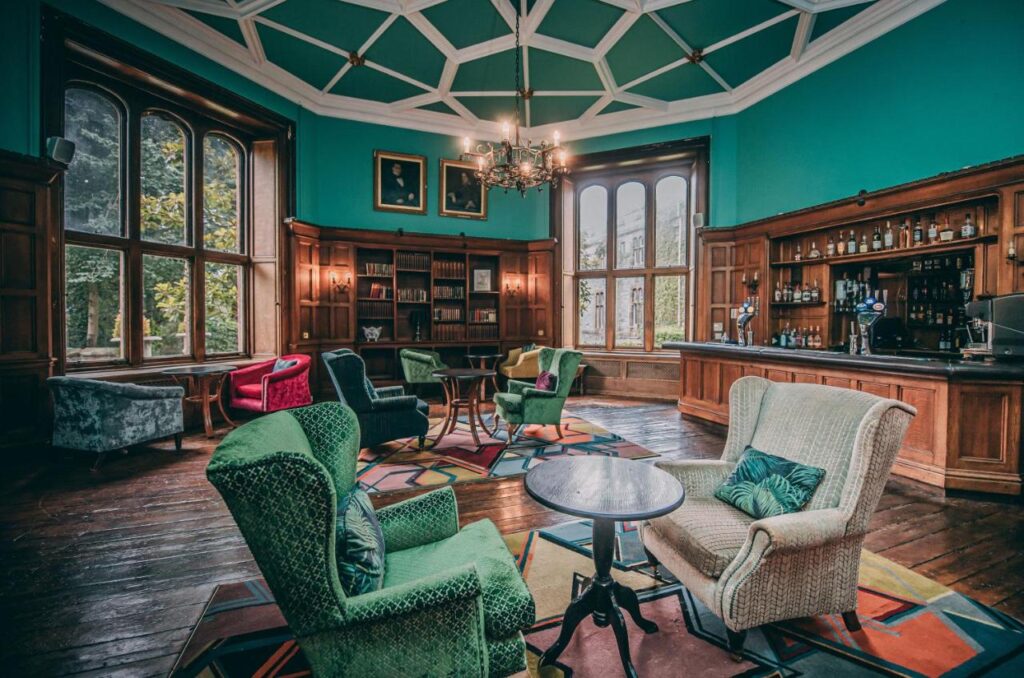 Each room has been styled using contemporary décor and staple castle-like features such as standalone bathtubs and four-poster beds. You'll just need to channel your inner prince or princess!
This final hotel is particularly unique. The Music Fable is a spectacular boutique hotel situated on the beachfront of Sketty Lane Beach in Swansea. Whether you're looking for a beach-side holiday, or a luxury honeymoon destination, this high-end hotel caters to all.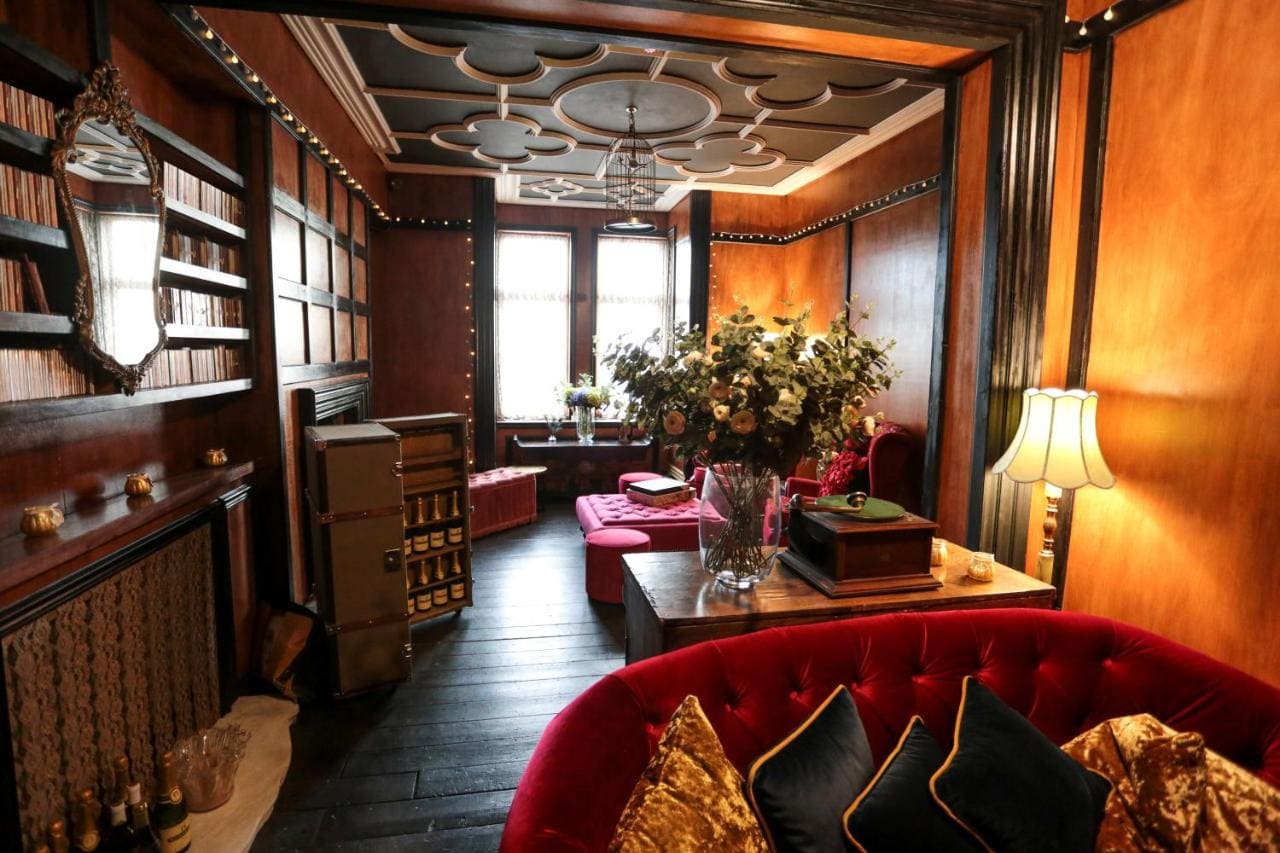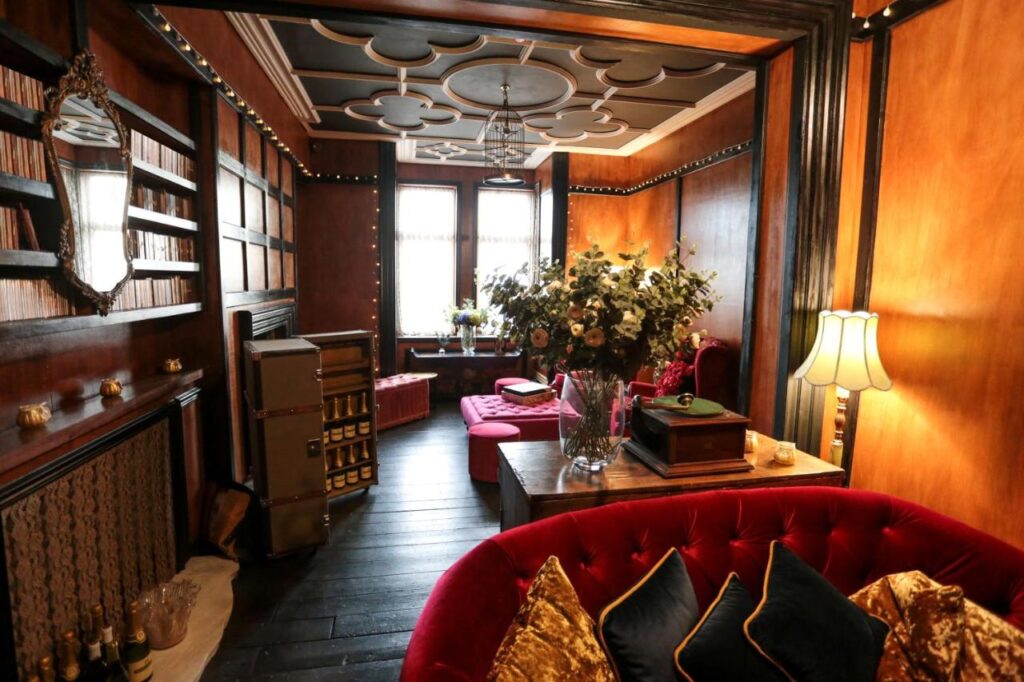 A themed destination like no other, the quirky, sophisticated rooms are enough to make you feel like you're in a dream! Every room has its own unique inspiration, from modern and chic to classic and elegant. There's even a bespoke sound system with a wide range of albums in each room. How often can you say you've stayed in the first five-star audio-themed hotel in Wales?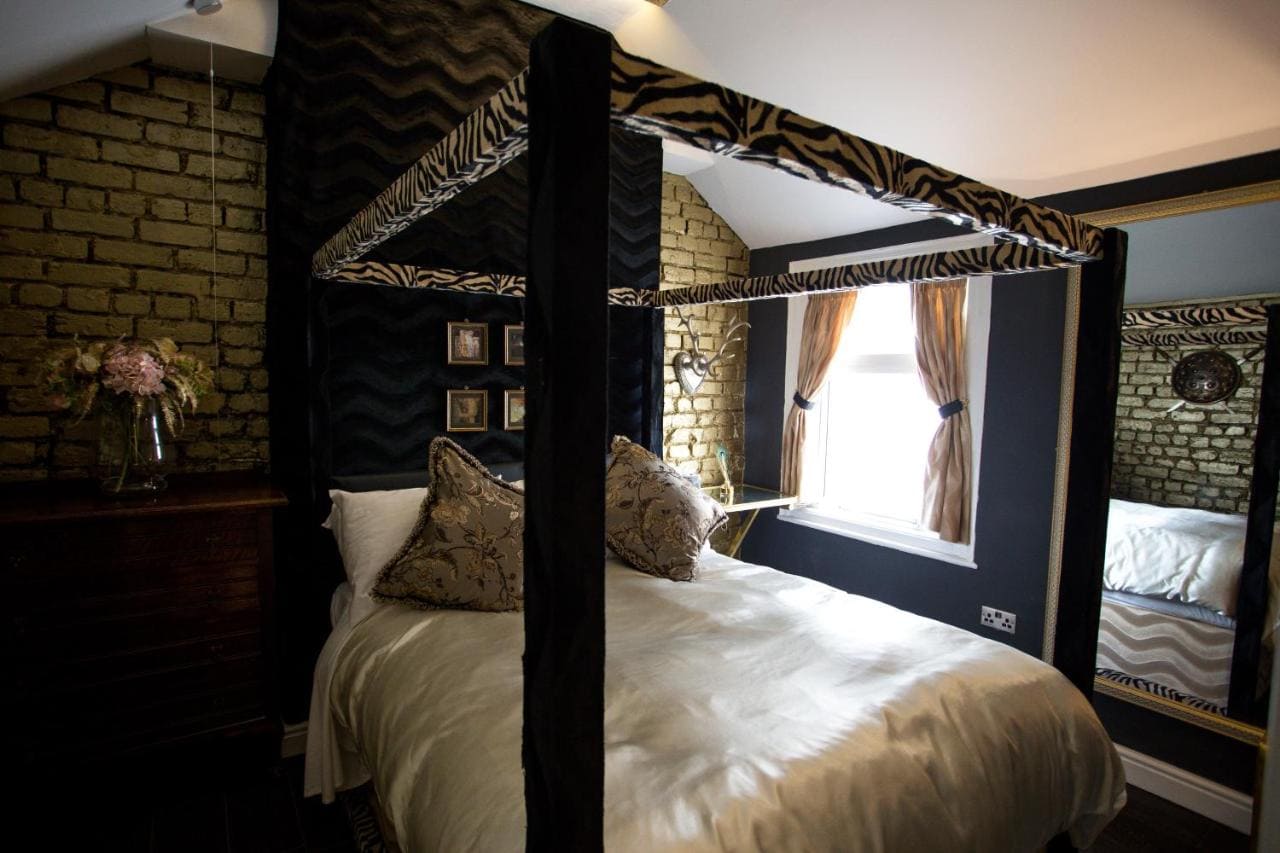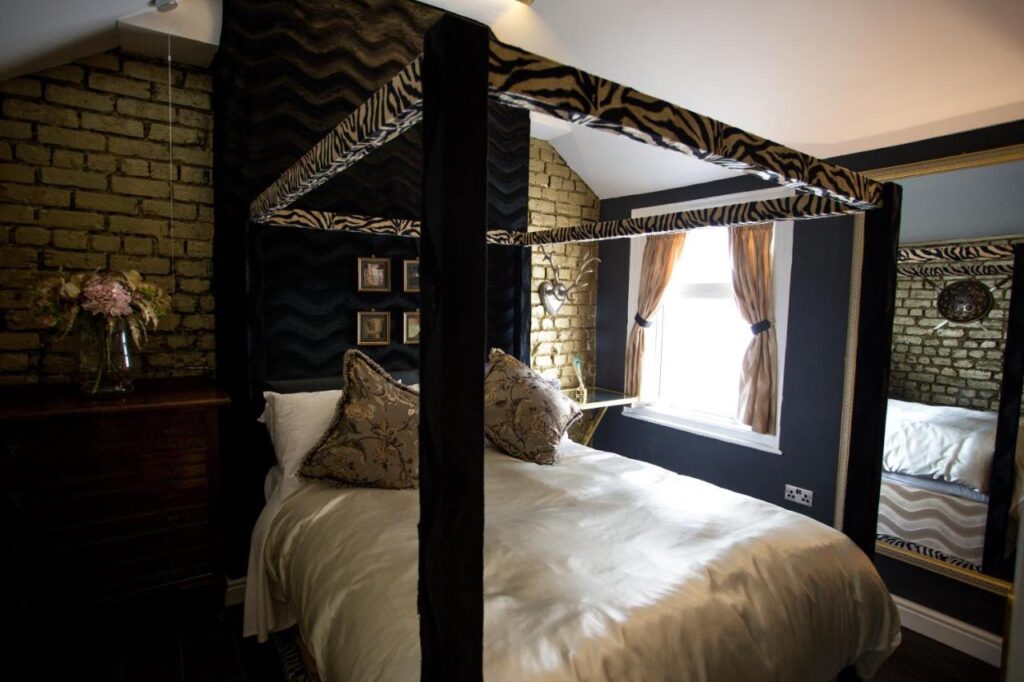 From activities such as jet flying to horse riding, the Music Fable is bound to provide you with an unforgettable luxury experience. In terms of nearby attractions, the Grand Theatre is only a short walk away. Swansea Castle, Oxwich Bay, and Mumble Pier are close too.
---
We hope you've enjoyed reading about the best 5-star hotels in Wales. There are so many incredible properties to choose from! If you'd like to check out a few more options, take a look at our guide to the best luxury hotels in Snowdonia.