Looking for cute British gifts made in England? From delicate jewellery and vibrant prints, to delicious English delicacies, this gift guide is guaranteed to help.
We love receiving gifts that have been made in England. Not only is it great to support local businesses and producers, it also means you can enjoy that little taste of Britain, wherever you are in the world. If you've found this post because you're looking to buy some English gifts for friends abroad, or you want some ideas for presents for friends based in the UK, we've got lots of ideas coming up.
I had SO many ideas for what to include on this list. Over the years we've grown to be big fans of the work of artists and creatives on shopping platforms like Etsy and Not On The High Street. It's great that there are platforms for homegrown talent to shine, and for shoppers to be able to search through so many unique creations.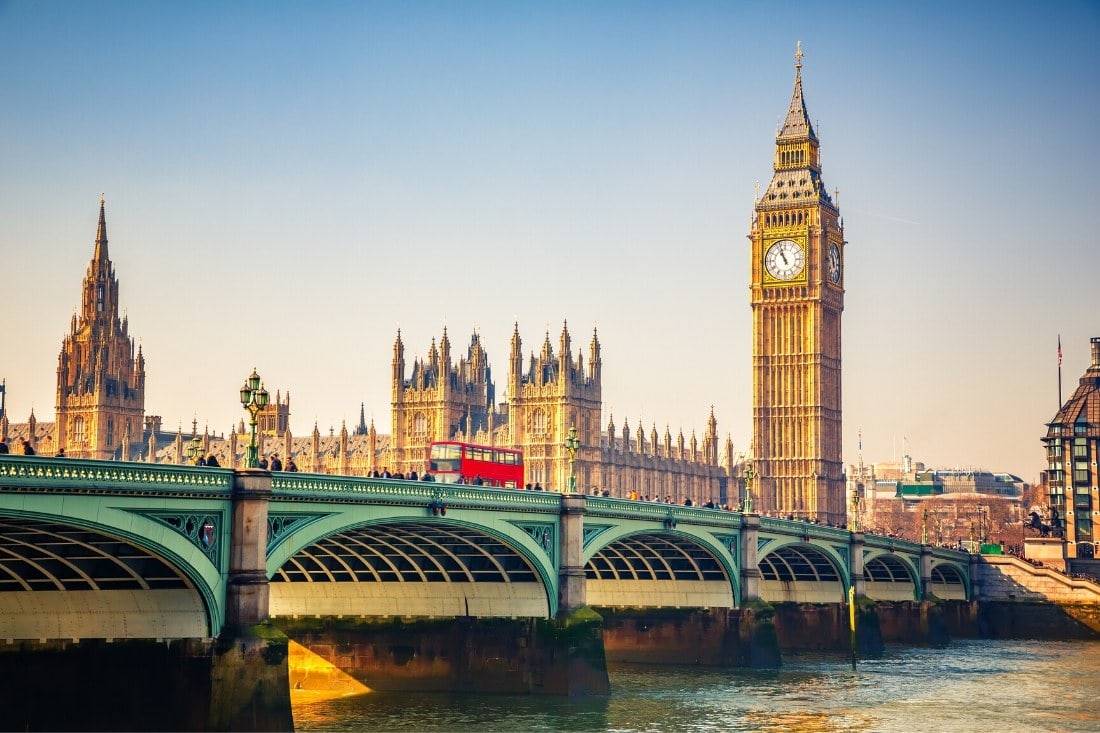 There are also some awesome local producers dotted around Britain. From Norfolk cheese producers to Sussex wineries, it's possible to send the flavours of England to friends around the world.
Coming up, I've rounded up some of our favourite British gift… and no, this isn't a list of tacky Union Jack souvenirs! It's time to shine a light on some raw English talent.
---
16 Best British Gifts Made In England
Prints of Great Britain
How about brightening up your walls with some beautiful prints of Great Britain? The Travel Print Store has lots of gorgeous posters to choose from, all printed on luxurious paper with a high-end finish. These prints of Dorset and Cornwall are absolutely gorgeous and have us dreaming of returning to the beaches down there.
From stunning cityscapes of London and picturesque scenes in the Lake District, to the dramatic coastline of Cornwall, these prints will bring some English charm to any home.
London Coasters
I've always loved the designs by To Home From London – a brand that creates fun and quirky gifts, with the underlying message that souvenirs don't have to be tacky or mass-produced. They have a creative studio and workshop in Camden Town.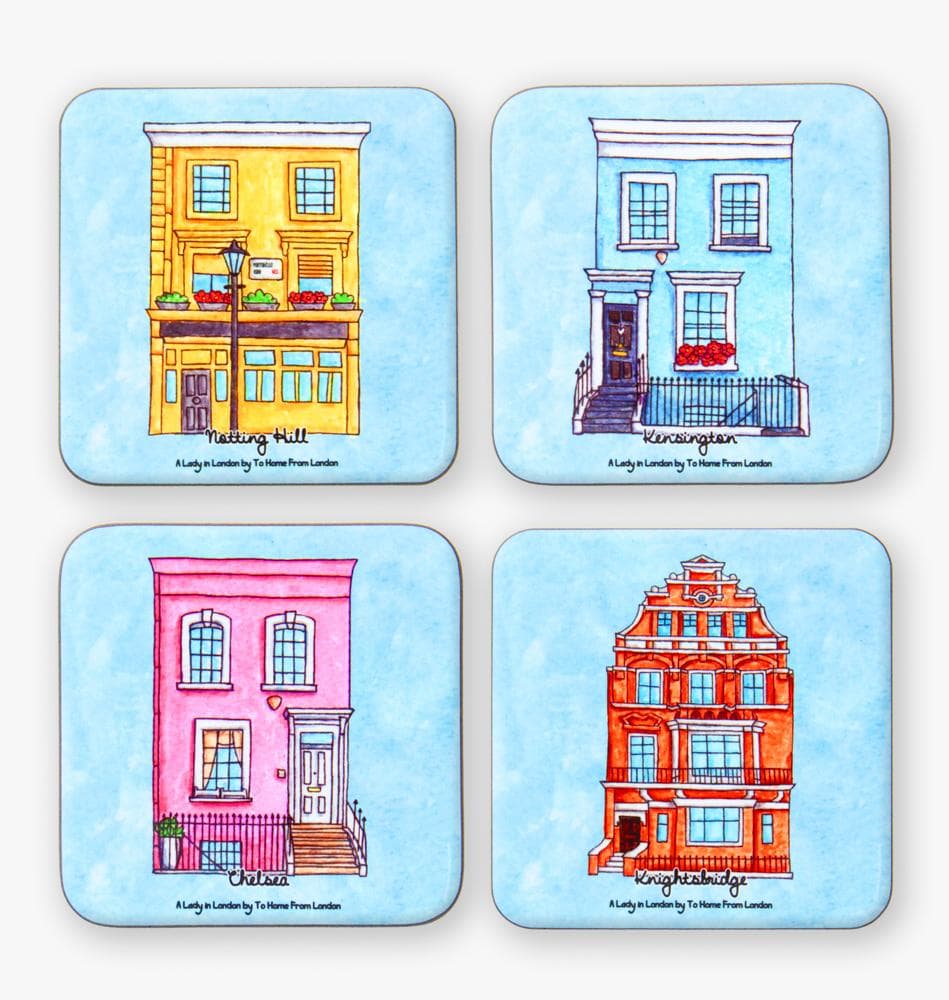 All of the original designs are hand-painted in watercolours, then featured on a range of items including mugs, coasters, tote bags, cushions and cards. I particularly like the London themed coasters. They'd make great gifts for friends and family, or the perfect souvenir if you want to order a gift for yourself. 
Colourful London Artworks
I discovered Michelle's shop by chance while looking for cute cards of London. She's a real talent! I love her fun and colourful artworks, which really capture an area's buzz and beauty.
From Tooting and Oxford Street, to King's Cross and Notting Hill, there are lots of designs to choose from. She also has larger prints, notepads and mugs for sale too. Oh, and there are a few spots further afield too, including Bristol and Windsor.
Britain Map Pendant
If you know someone who adores Great Britain, how about buying them a pretty piece of jewellery to wear? This stainless steel pendant features the outline of Great Britain, with a cute heart cut-out in the centre.
It's small and dainty, while being a lovely reminder of the beauty of Britain.
British Map Prints
If you're looking for British gifts made in England, I'd recommend taking a look at Pepper Pot Studios, a designer company based near York.
The brand creates unique maps of different parts of the UK, including Cornwall, Yorkshire, Dorset and The Cotswolds (to name a few!)
The prints are high quality and fun, with key landmarks represented with cute drawings.
One of the best things about this product? You can order a customised map, featuring something personal to you or the person you're buying the gift for, e.g. the map could feature a family home or a wedding venue. How lovely is that?
This fun game is a great gift for your British friends or family! The game features 160 cards featuring typical 'British problems', each describing an awkward British scenario.
You can find out who is the most British of all – who is too polite to cause a fuss or who will explode at the smallest issue! It's a fun game to play, will get everyone talking, and is the perfect gift for anyone obsessed with Britain.
 If you're looking for British gift ideas, this gift box filled with tasty and unique English cheeses is a great option.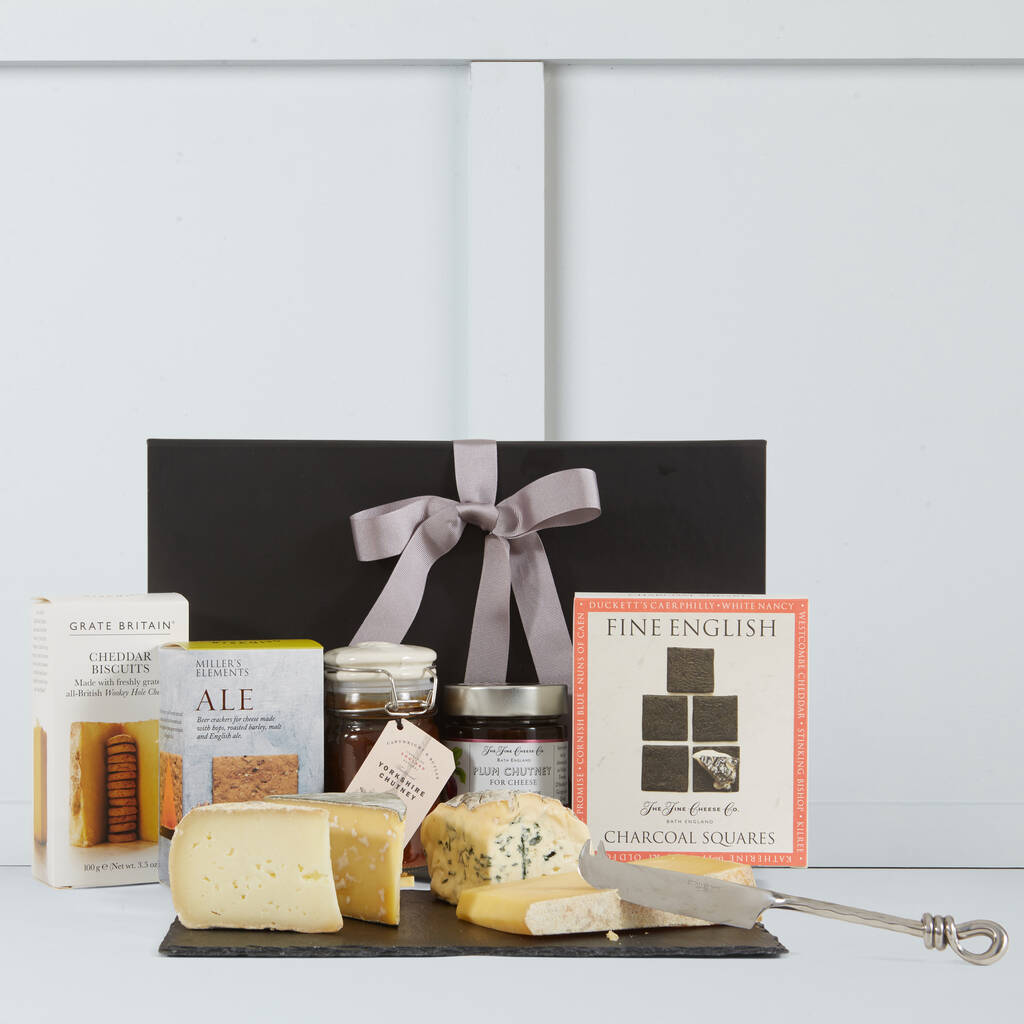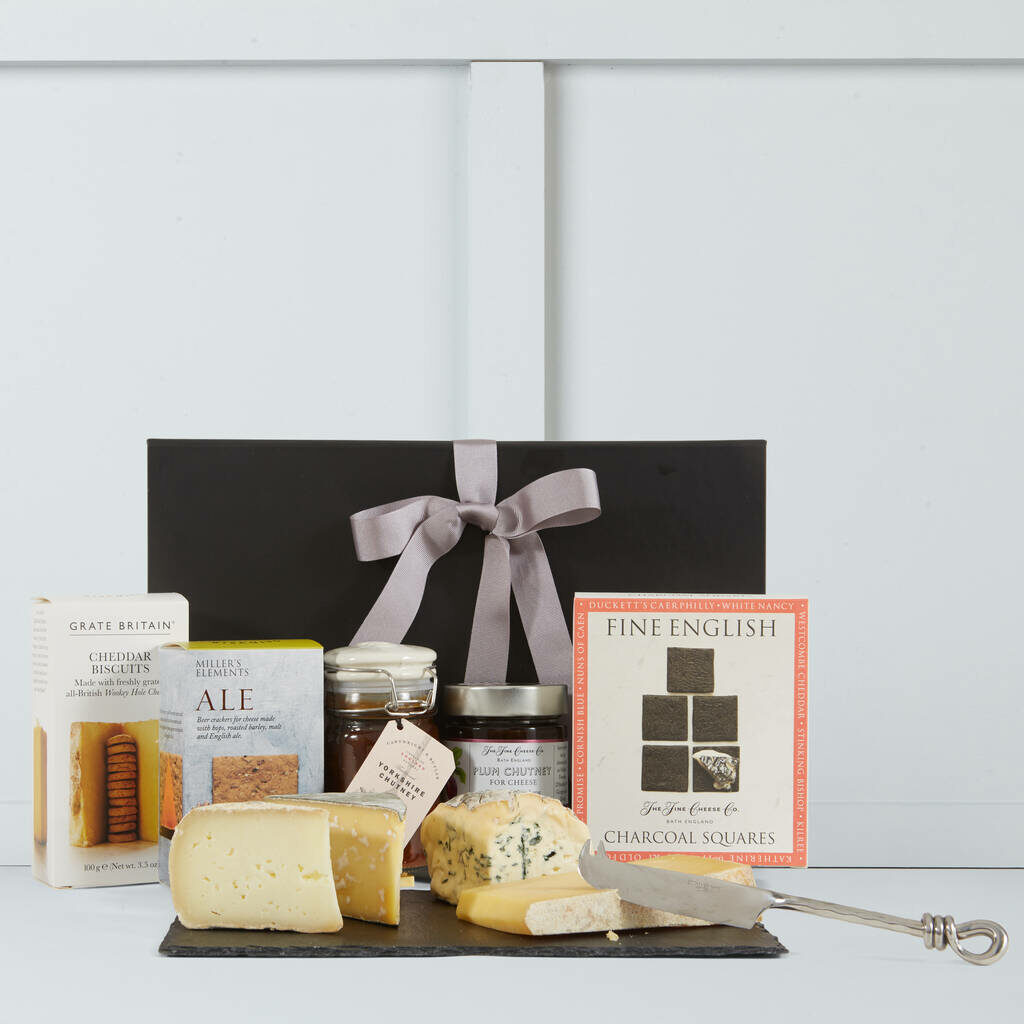 The gift box features several award-winning cheeses, including Burts Blue, Washbourne (voted 'Best Modern British Cheese' in the British Cheese Awards 2019) and a tasty Cornish Yarg. It also includes a tangy plum chutney as well as crackers and biscuits.
If sending a box of cheese doesn't say 'I love you', I don't know what does!
How adorable is this gift? I love Cornwall, so I was very taken with this handmade ring which contains real sand from the Cornish shores.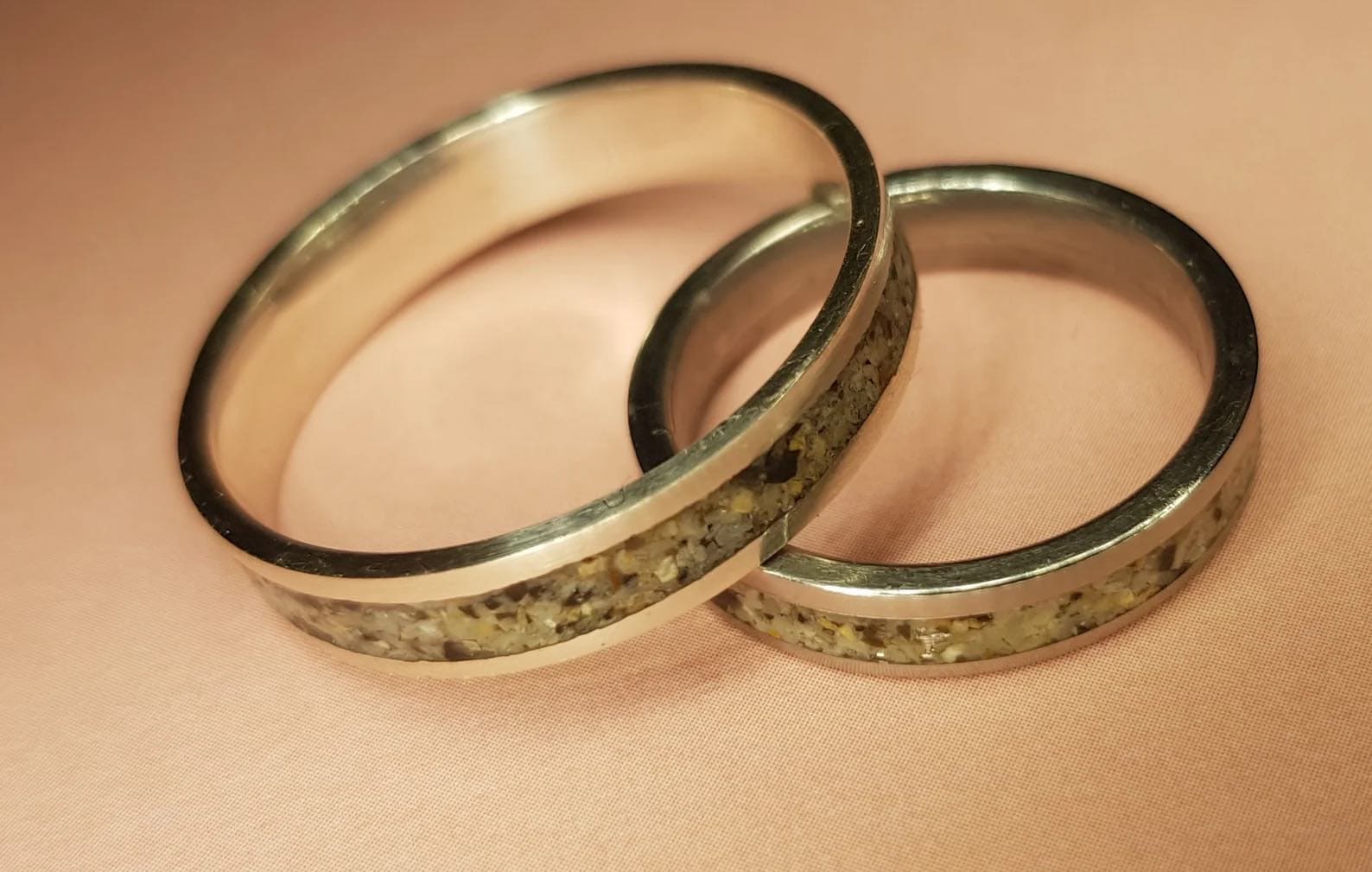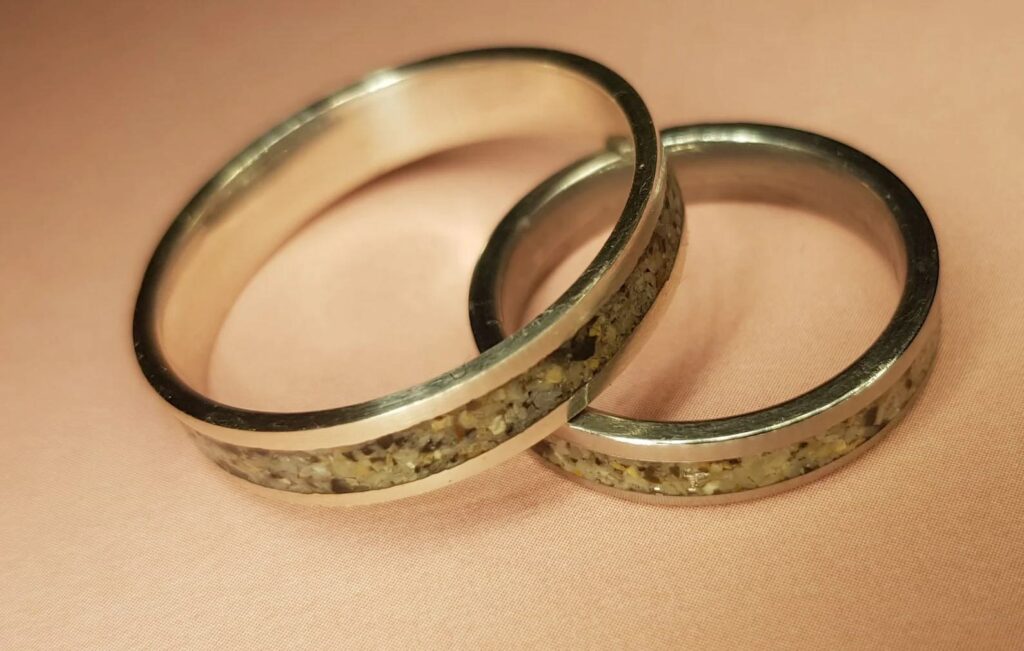 If you know someone who loves holidaying in Cornwall, this is the perfect gift!
If you're a fan of the quintessentially British meal of afternoon tea, how about buying yourself a lovely stand like this one?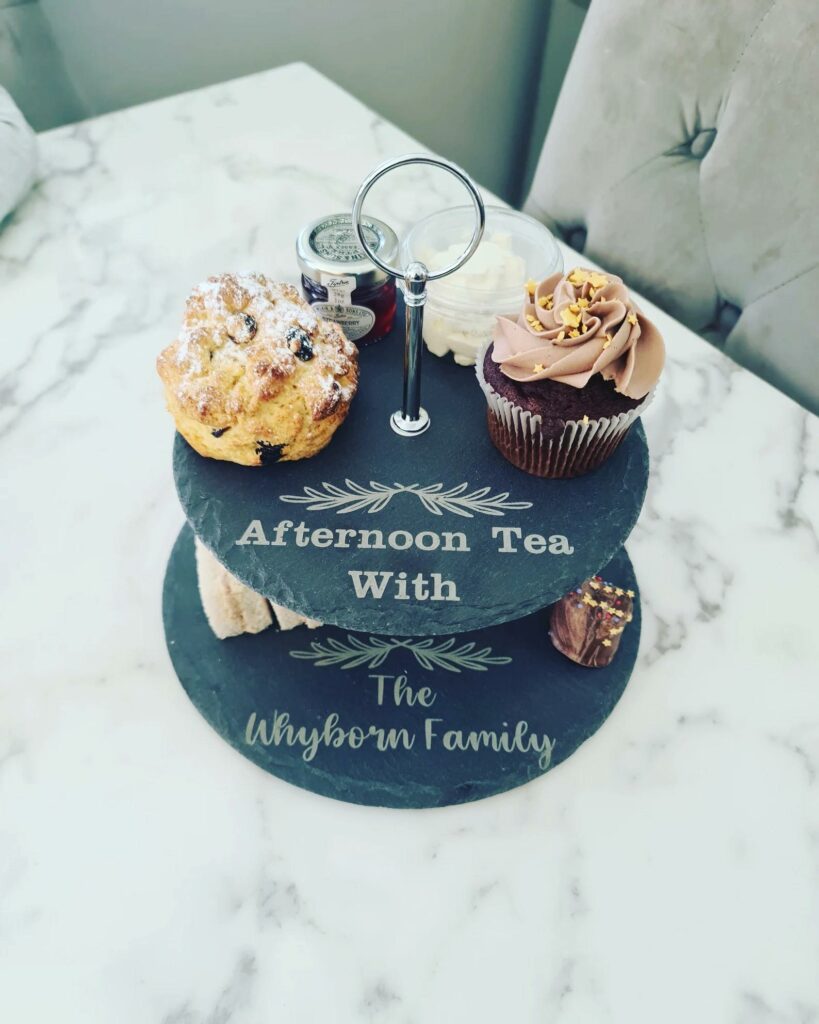 This set, which can be personalised with your own message, is very stylish and makes an ideal gift. All that's missing are some delicious cakes!
What a unique gift for anyone who loves London! This London skyline clock is made from a real vinyl record, then laser cut with London icons.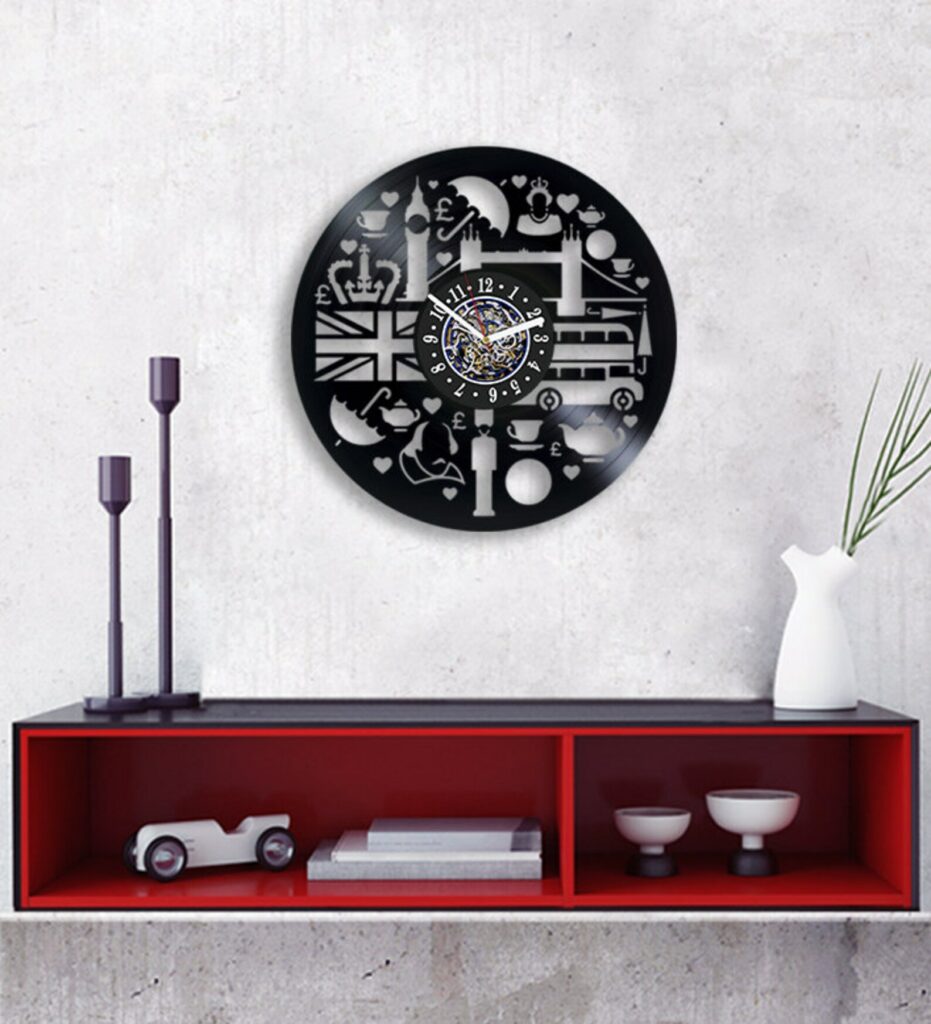 I love how quirky these clocks are! In fact, I think one would look great on our kitchen wall… hint hint! 
Are you even English if you don't LOVE a G+T in the sunshine? This cute gin set features 4 different English gins, plus 2 different bottles of tonic. There are also informative cards telling you the story behind the drinks, the best way to serve them, and some garnish suggestions.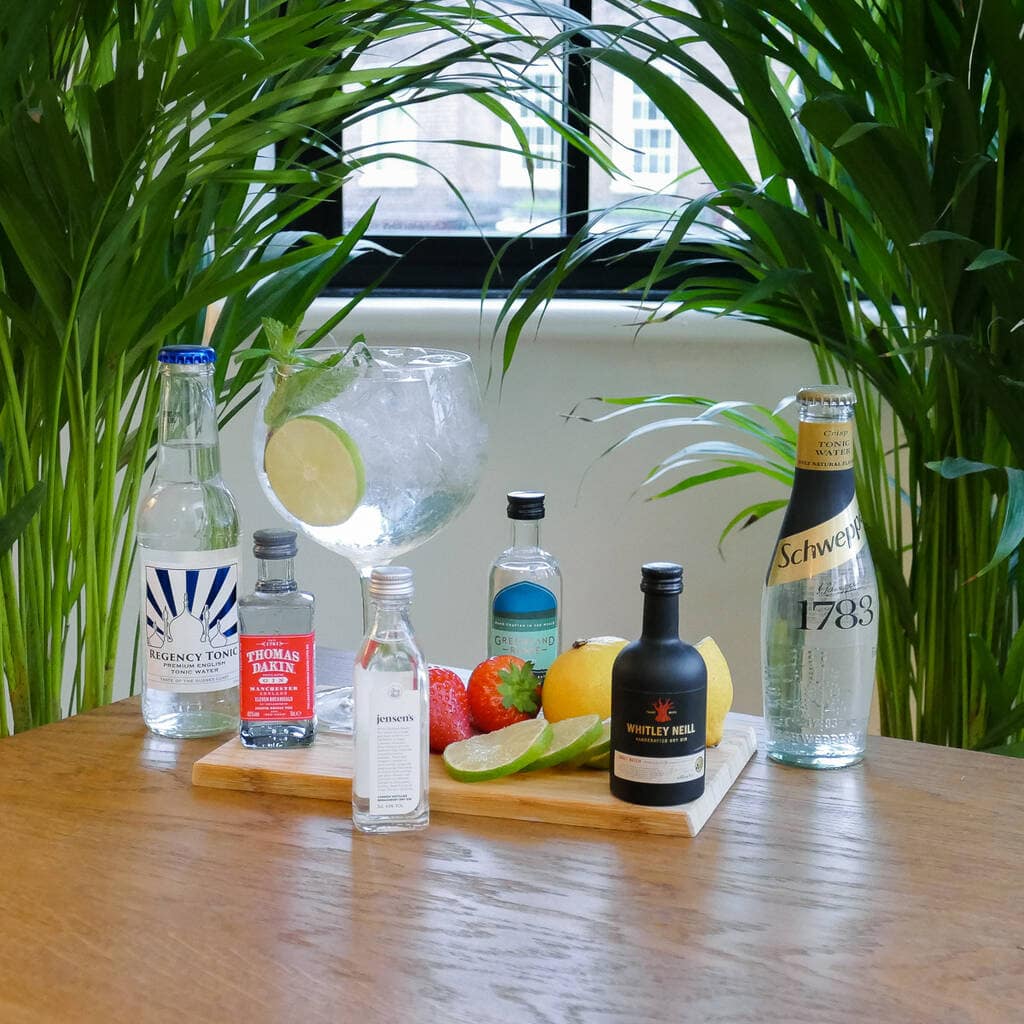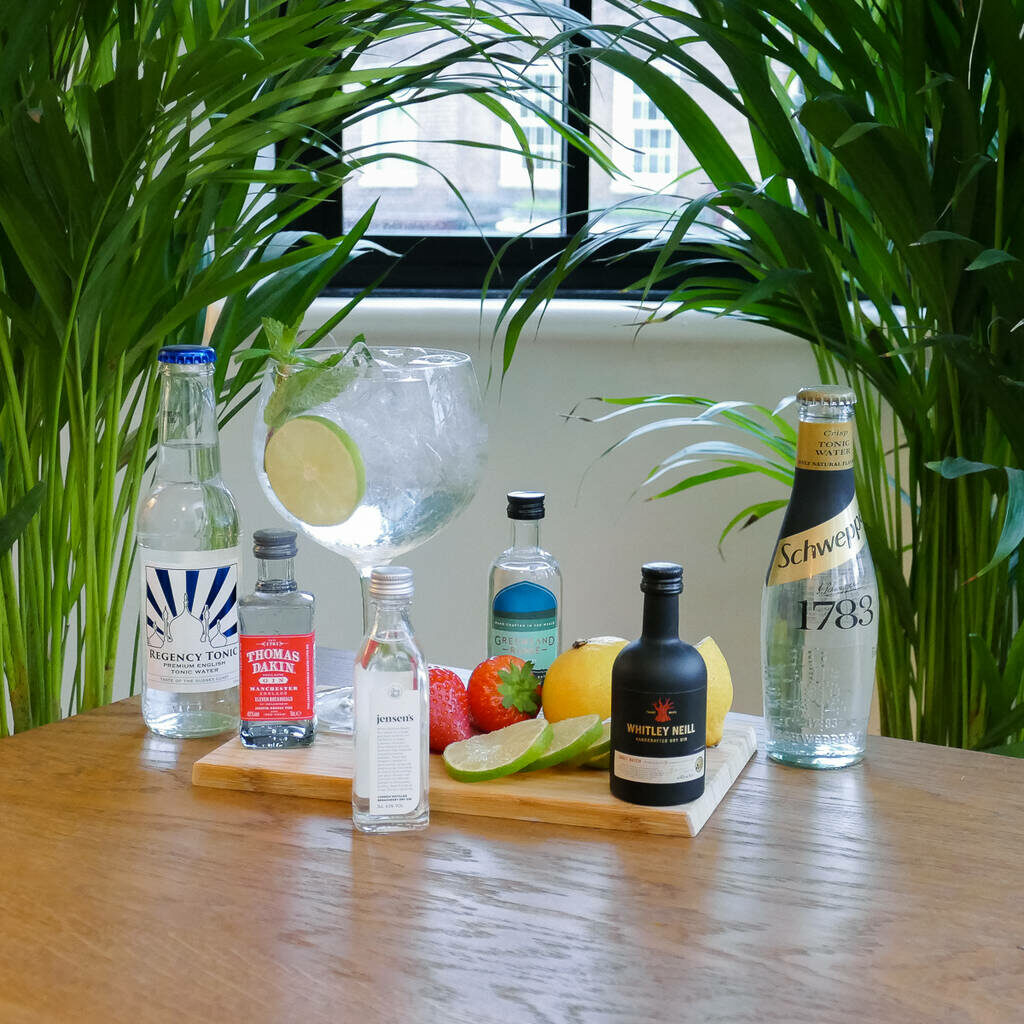 I know a lot of people who would adore a gift like this! Oh, who am I kidding – I'm talking about me!
If you're a fan of the Great British Bake Off on TV, how about learning how to whip up a few of the best dishes? This book is crammed full of great recipes that you'll love to make over the next year or so.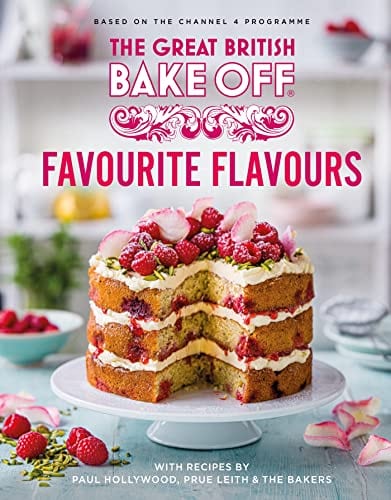 From decadent layered cakes to tarts and breads, there are tips to improve your baking skills too.
If there's one thing us Brits love, it's a freshly brewed cuppa and a chat. Life happens over endless cups of tea. This gift is ideal for any tea lovers in your life.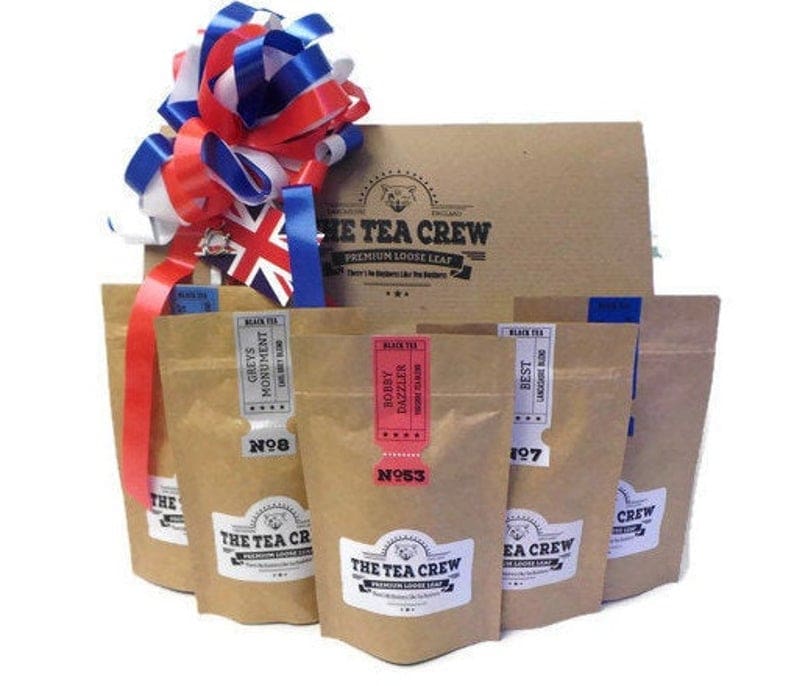 Inside you'll find five amazing blends of tea, all from England: Traditional English Breakfast, English Afternoon, Earl Grey, Lancashire and Yorkshire blends. There's also a teaspoon and infuser to complete the set.
I think this is a really romantic gift! UK-based brand BetsyBenn have lots of quirky travel-themed gifts on their store. If you fancy surprising your other half with a cute gift with a reminder of somewhere special you've been, you could get it printed on a cushion like this.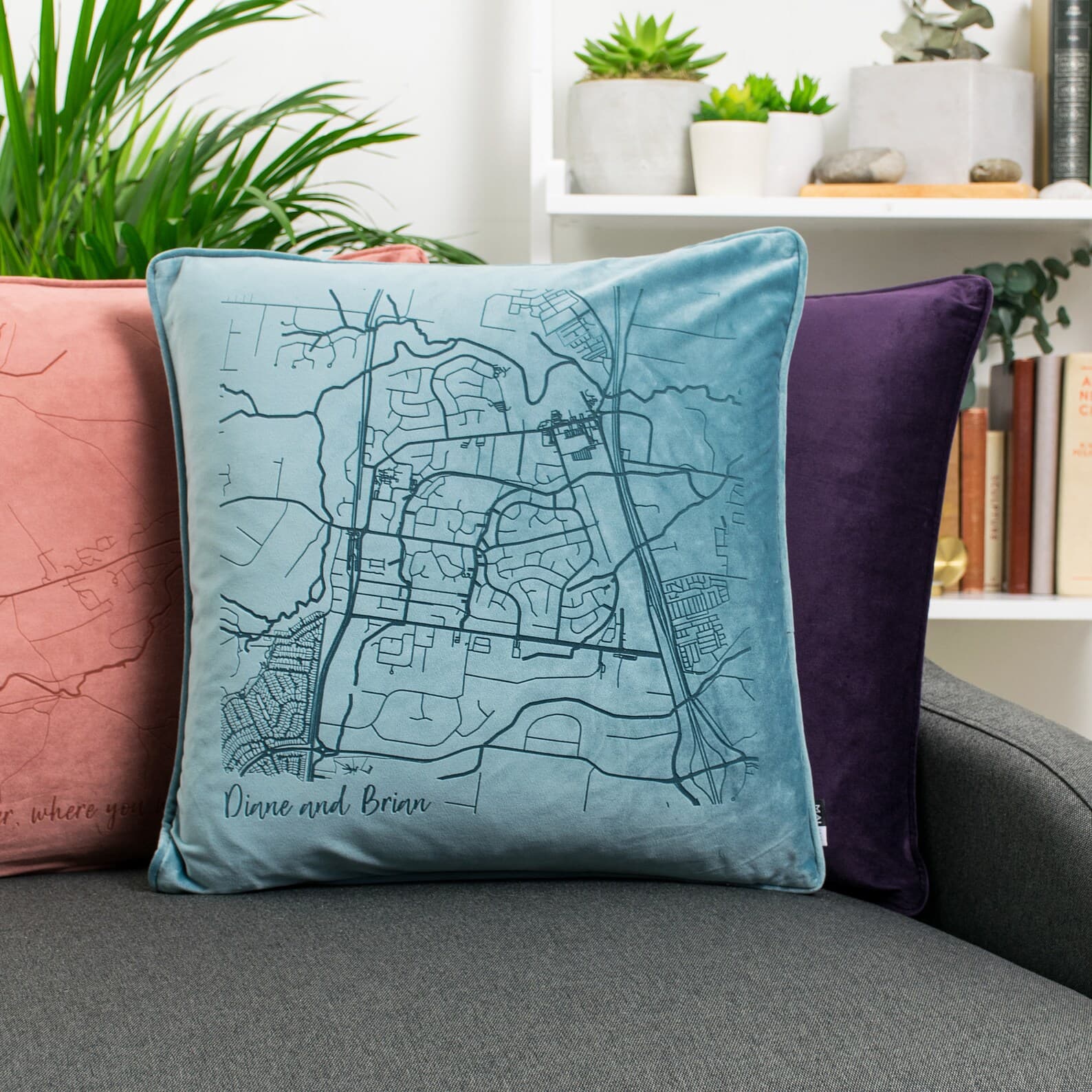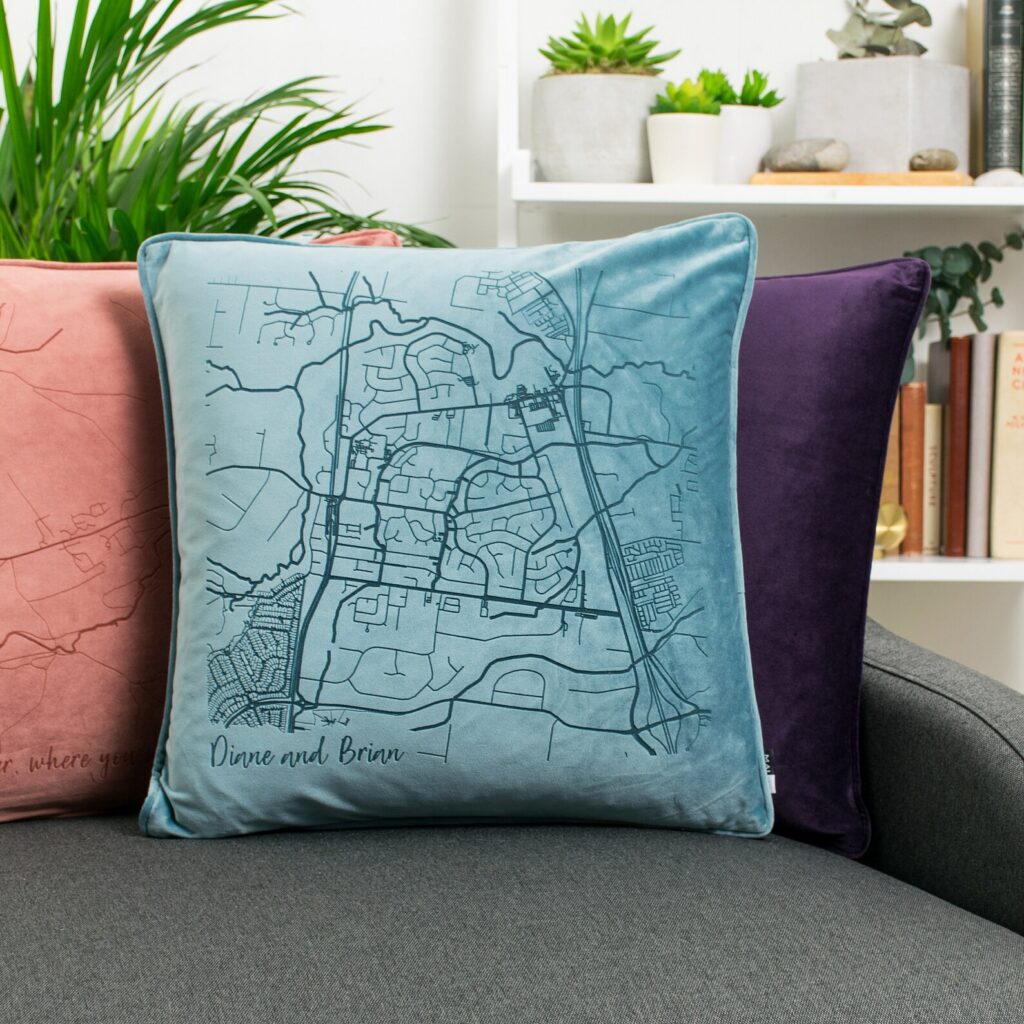 How about choosing the place you first met, got married, or somewhere you both adore? You can remember it every time you rest your head on this cushion at home! I love how subtle the designs are – they look really high quality too.
If you're a lover of the Great British afternoon tea, then this is the ideal treat! This gift box comes complete with clotted cream, jam, Cornish scones, biscuits and of course tea too!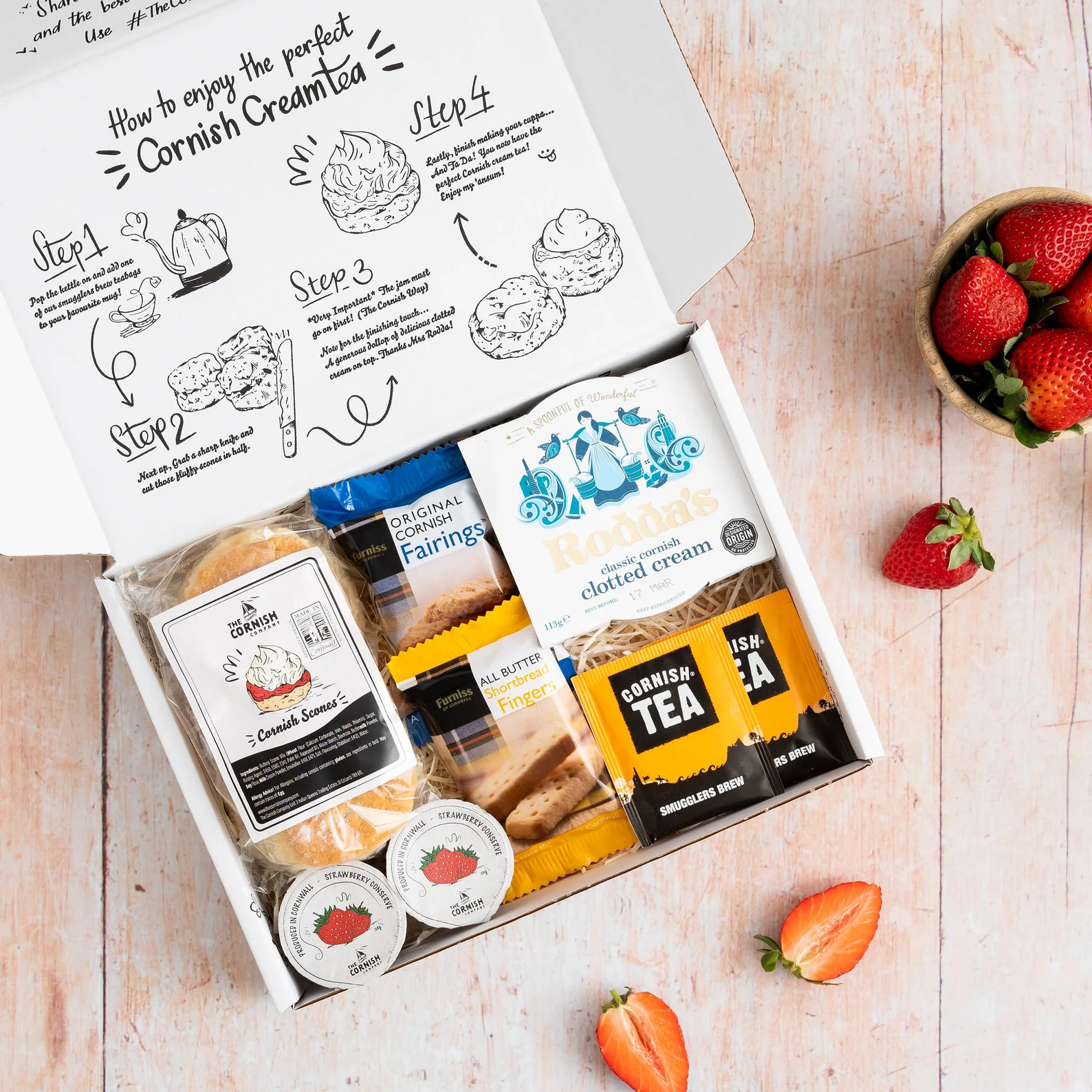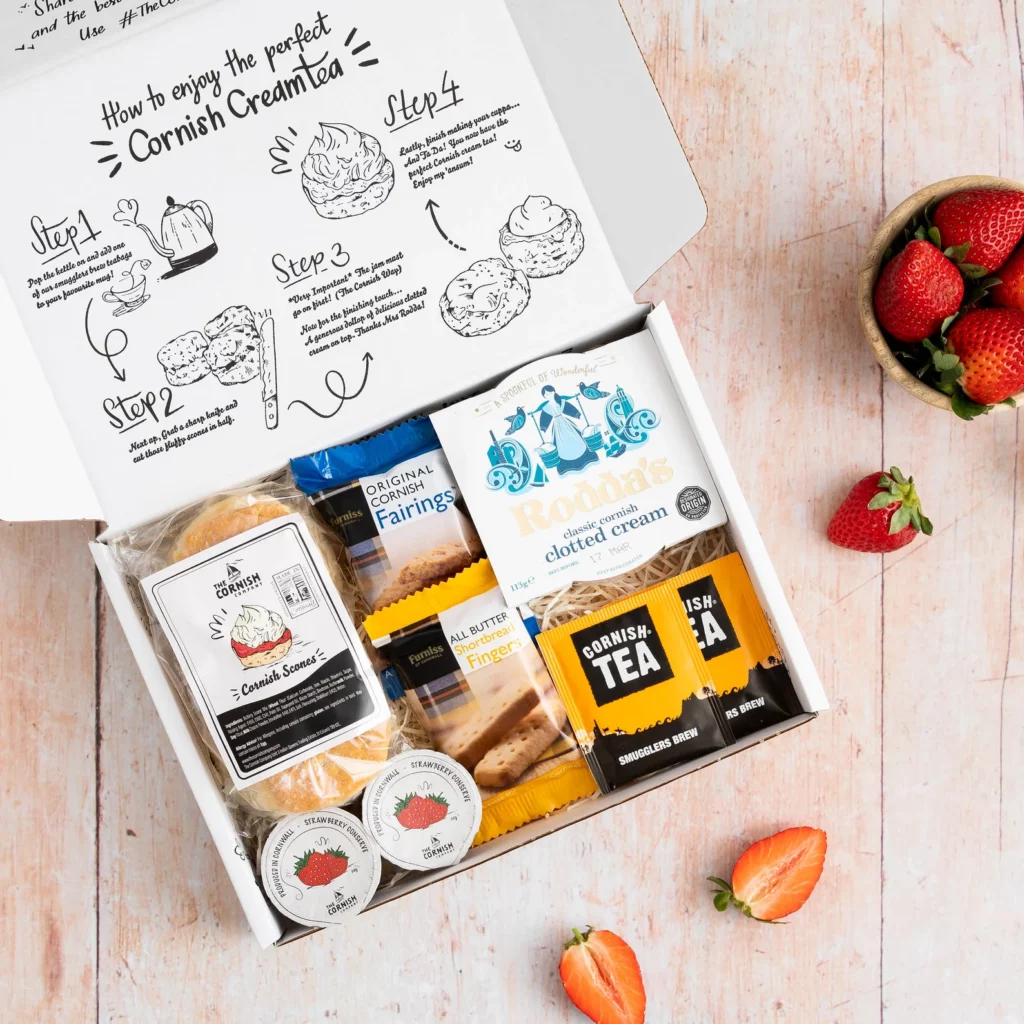 If you're planning a trip to a summer party and looking for a gift, this would be perfect! 
Bee lovers listen up! This lovely honey gift set includes three jars of the glorious amber nectar! This is 100% Pure British Natural Honey with no additives and no preservatives.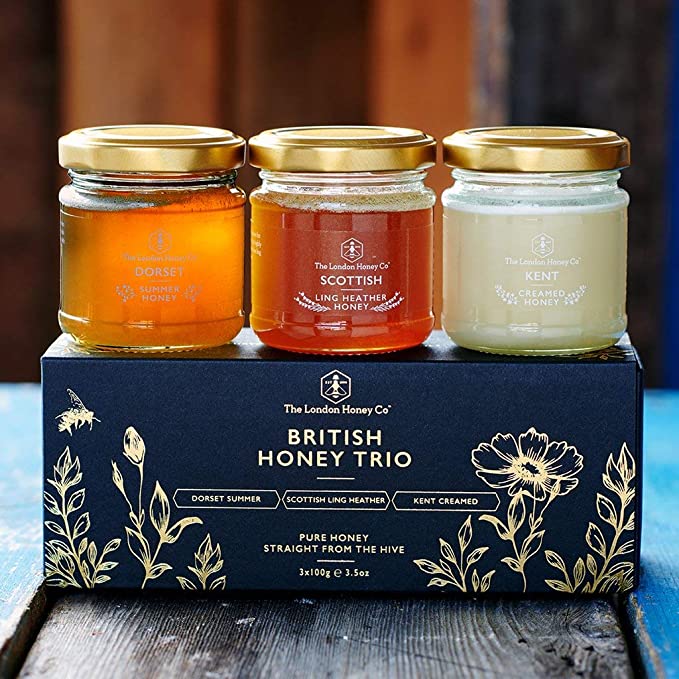 This set includes Dorset Summer, Scottish Ling heather and Kent Spring Creamed honey! It's the ideal gift for anyone who loves this sweet treat on toast, yoghurt, ice cream or a dessert.
---
I hope you've enjoyed this guide to some of our favourite British gift ideas. Which one takes your fancy?
Enjoyed this post? Pin it for later…