Planning a trip to Wales? From which month has the best weather to what events are on, come find out when is the best time to visit Wales here.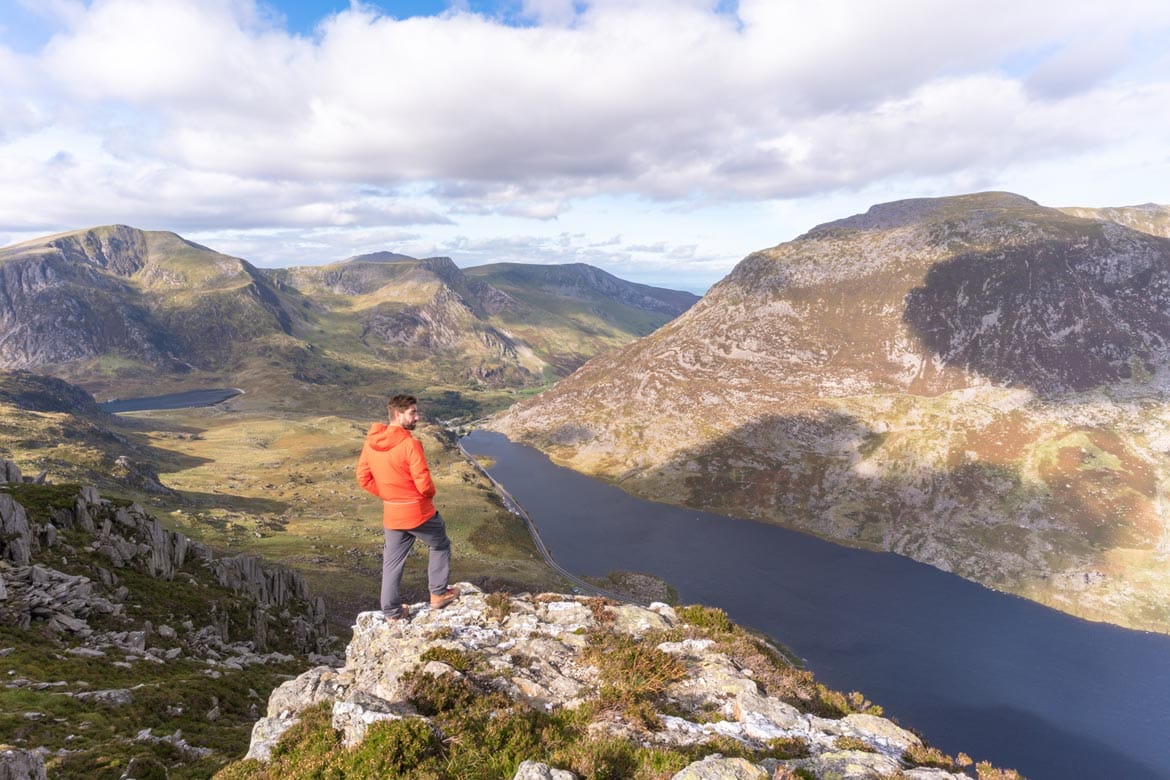 One of the hardest things about planning a trip to Wales is deciding when to go. Obviously the weather in Great Britain can be a little unreliable at the best of times, but during the summer months Wales is an incredible place to be.
There's nothing quite like hiking in the Brecon Beacons or playing on a beach along the Pembrokeshire coast on a bright summer's day. To us, this is what summer in Great Britain is all about – being in the UK's stunning nature.
Then there are the amazing festivals and events throughout the year to choose from, such as Green Man festival in summer and Wales ripping it up in the 6 Nations in the winter.
Whatever you're looking for, we're here to help you decide the best time of year to visit Wales.
In this blog post we'll take a look at the weather, when are the major events happening and talk about our own experiences so you can make an information decision on when to visit Wales. And if you have any questions at all just let us know!
Weather in Wales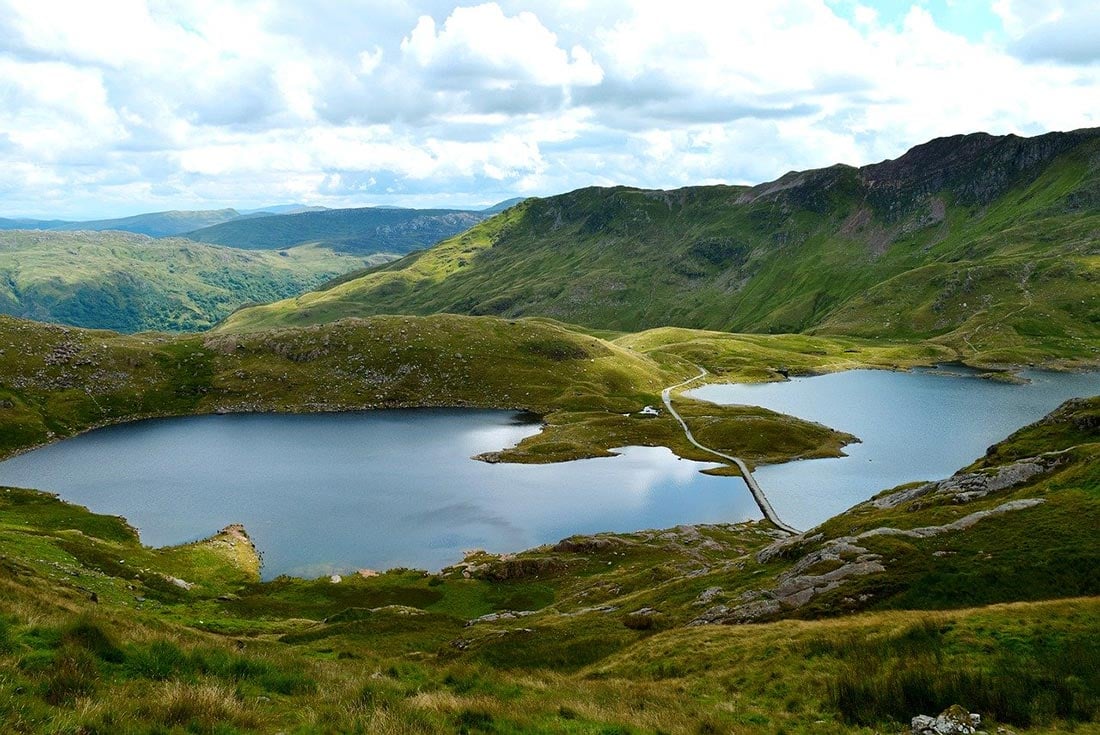 Yes yes yes, let's talk about the weather. Barely a day goes by when I'm not talking about the weather. It's one of the oldest British traditions and we're a nation obsessed with when it's going to be sunny outside.
Because Great Britain is such a small place compared to other countries around the world, it's easy to assume that the weather is the same in England, Scotland and Wales. Oh how wrong you'd be.
The weather in England and Scotland is drastically different to Wales. For example, it's a lot colder and wetter in Scotland by a few degrees throughout the year.
However, our weather is a lot nicer than you've probably heard. Because of the Gulf Stream that flows via the United Kingdom, our waters are a lot warmer than other places in Europe of a similar latitude. This also gives up slightly warmer weather too which is a bonus.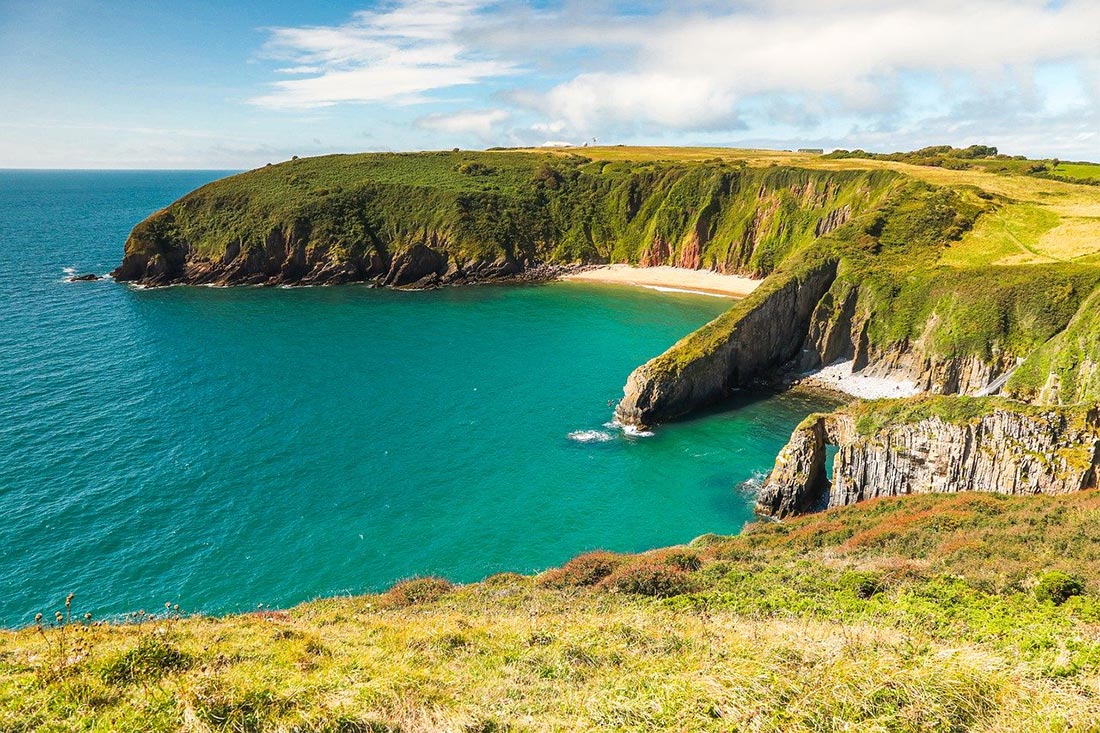 In terms of extremes, the hottest recorded temperature in Wales was at Harwarden Bridge in Flintshire in 1990 when it hit 35.2°C.
At the other end of the scale, the lowest temperature recorded in Wales was in Powys in 1940 when it plummeted to -23.3°C.
Saying that, those are the extremes. Even though temperatures have crept up slightly over the last 10 years, the average temperature in Wales in January is 3.3°C. The hottest month is July with temperatures of 16.2°C. That means July is considered one of the best times to visit Wales.
The driest months in Wales are April and May, and the wettest months are October and November. Obviously you can expect snow anytime from November to March, though it's common in December and January.
When would we recommend you visit?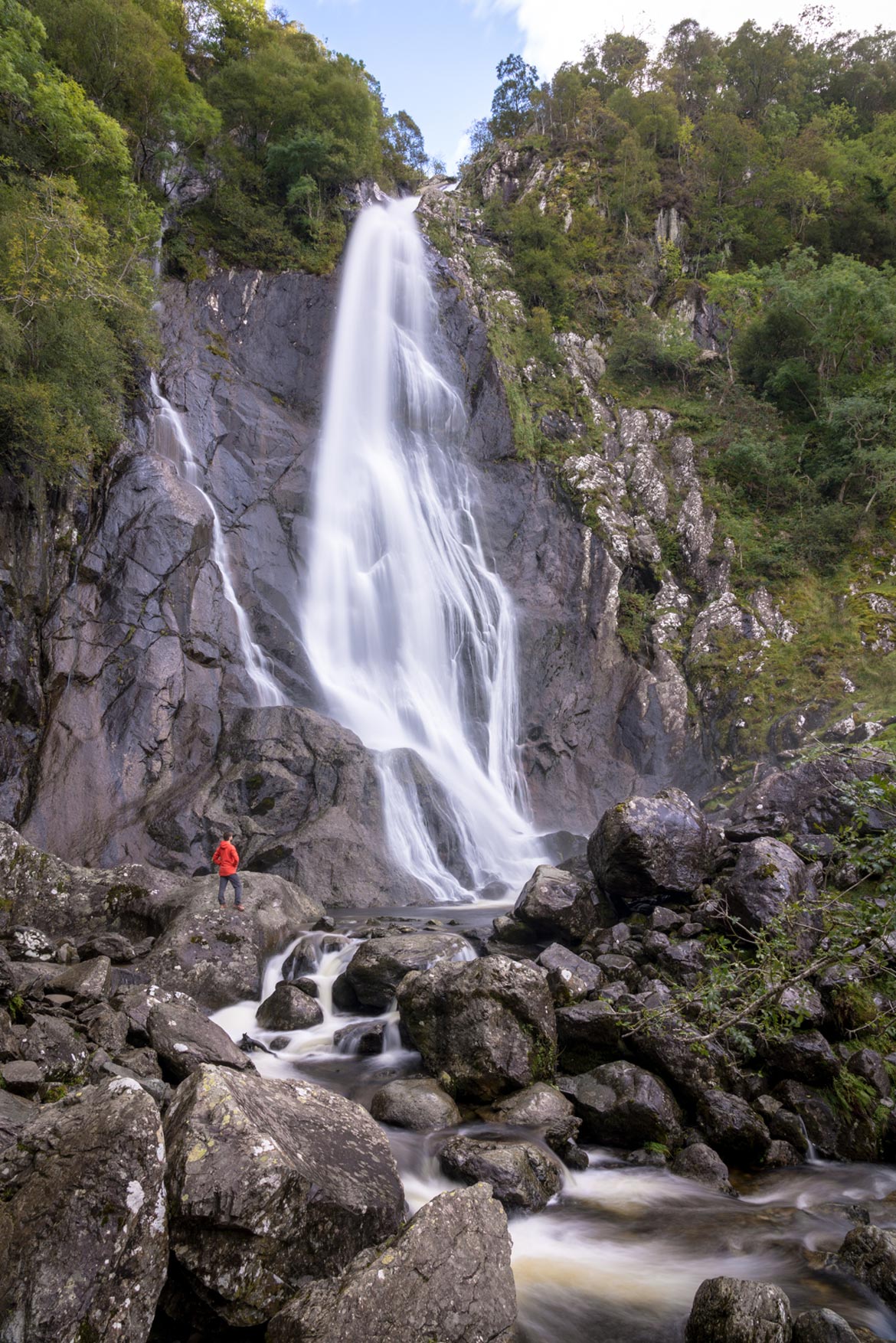 We would say April/May is a really good time to visit this area of the UK. The weather can be really nice in April and May, and there's no much rainfall then either. Also, you'll find far less tourists compared to the peak months of summer, so if you're looking at hiking Snowdonia National Park and other areas, this can be a real bonus.
On the side of summer, September is a really good month to visit too. Without sounding to cliched here, any time from April till mid-October is your best bet, then the weather starts to turn again.
Spring in Wales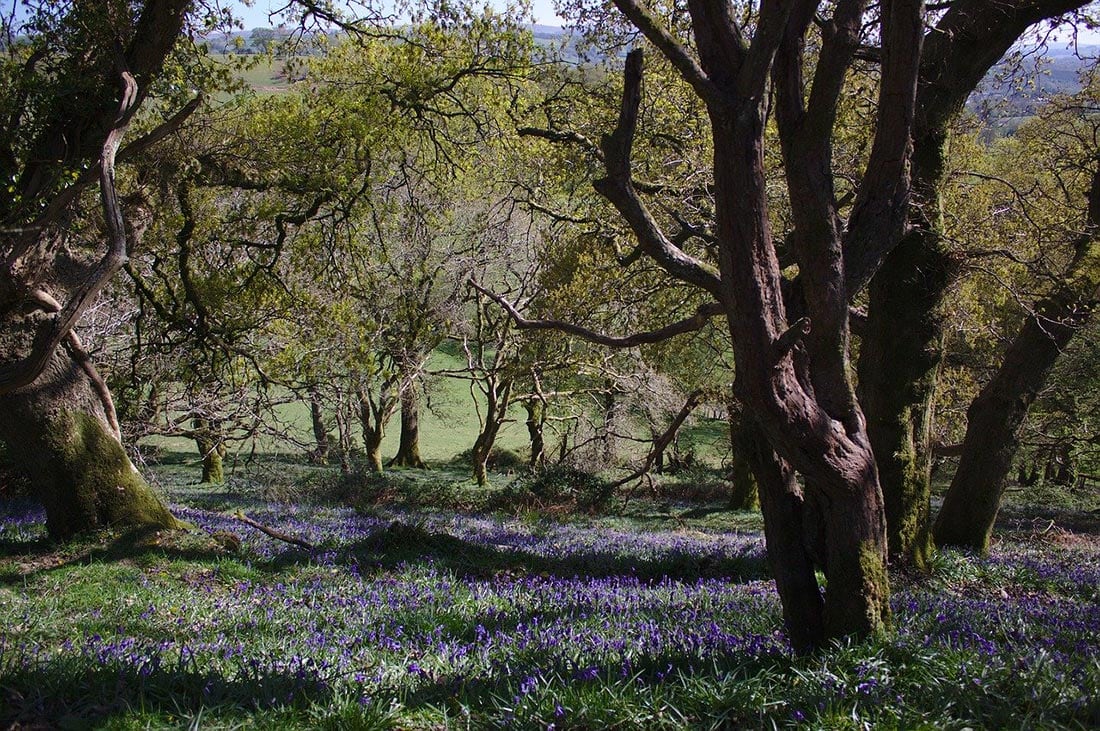 Spring in Wales runs from March to May. This is one of our favourite seasons in Wales as the number of daylight hours increases, the weather warms up, and gardens start to bloom and the blossom come out on the trees.
April and May are lovely months to explore Wales's coastlines, as the weather warms up and the sea breeze is a little less painful to endure. In April 2020 we've enjoyed more consecutive days of sunshine and blue skies than I can ever remember. I feel like April is fast becoming one of the best times to visit Wales.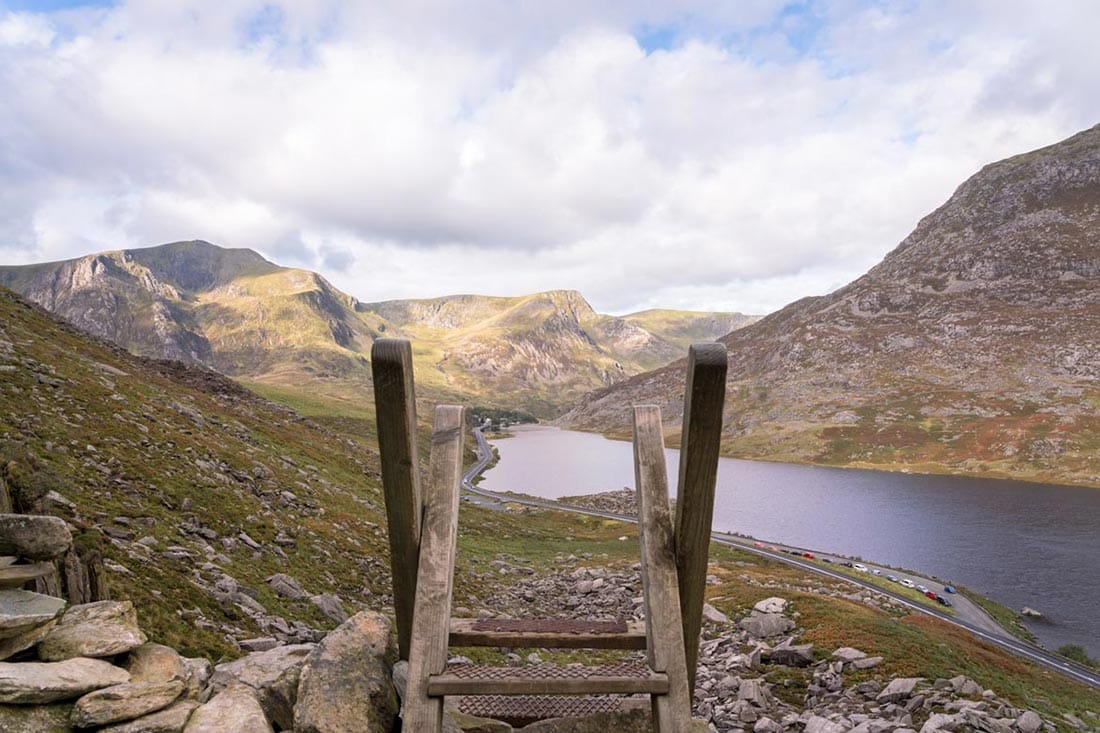 There are a few national holidays in spring including the Easter break and some bank holidays in May. These are popular times for Brits to travel, so if you can avoid these key holidays you might enjoy sightseeing without the crowds.
Easter in particular is one of the busiest times of year to travel with lots of cars on the road. You have been warned!
Special events in spring in Wales:
St David's Day – patron Saint of Wales (1st March)
RHS Flower Show Cardiff (April)
Machynlleth Comedy Festival (May)
Hay Festival of Literature and Arts (May)
Summer in Wales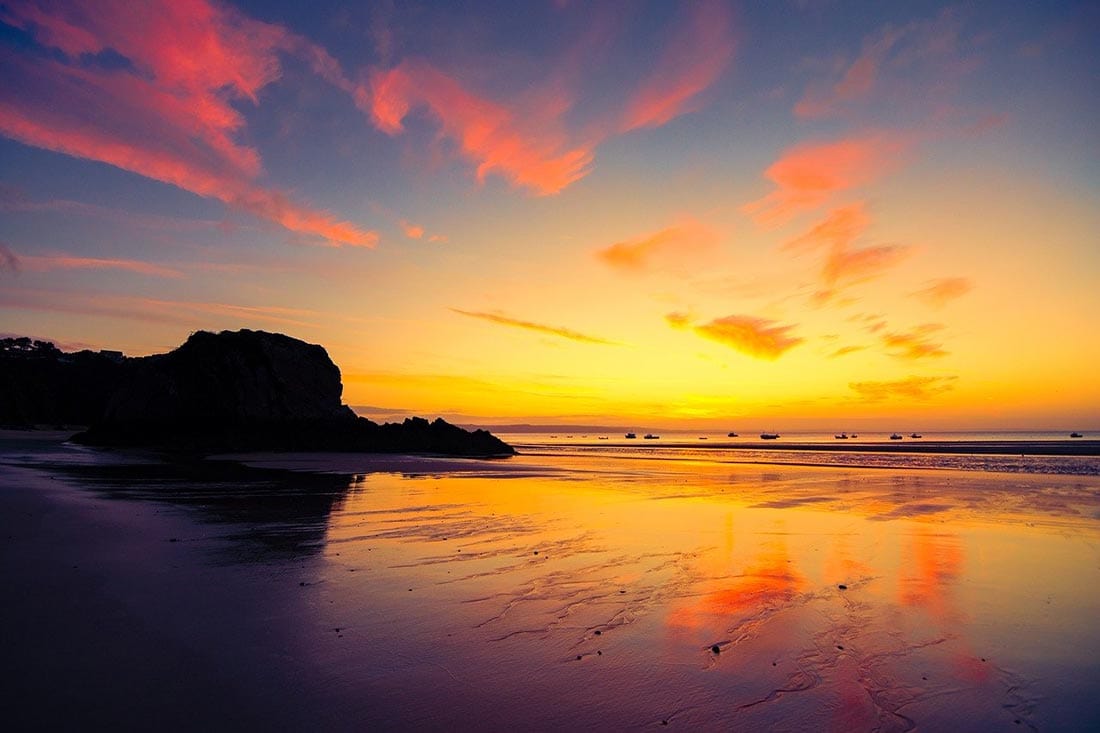 Summer in Wales is without a doubt one of our favourite times of year. There's just something so special about Wales when it's warm and sunny outside. This is also the best time of year to hit Wales's beaches and coastline, but swimming in the sea is still cold regardless.
The Wales Coastal Path – which is 870 miles long – follows the coastline and offers amazing hiking during summer. If you're looking for an epic adventure, you can attempt some of the more popular sections and stay at some lovely B&Bs along the way. No matter where you are in Wales, we'd really recommend visiting the Wales Coastal Path on your trip.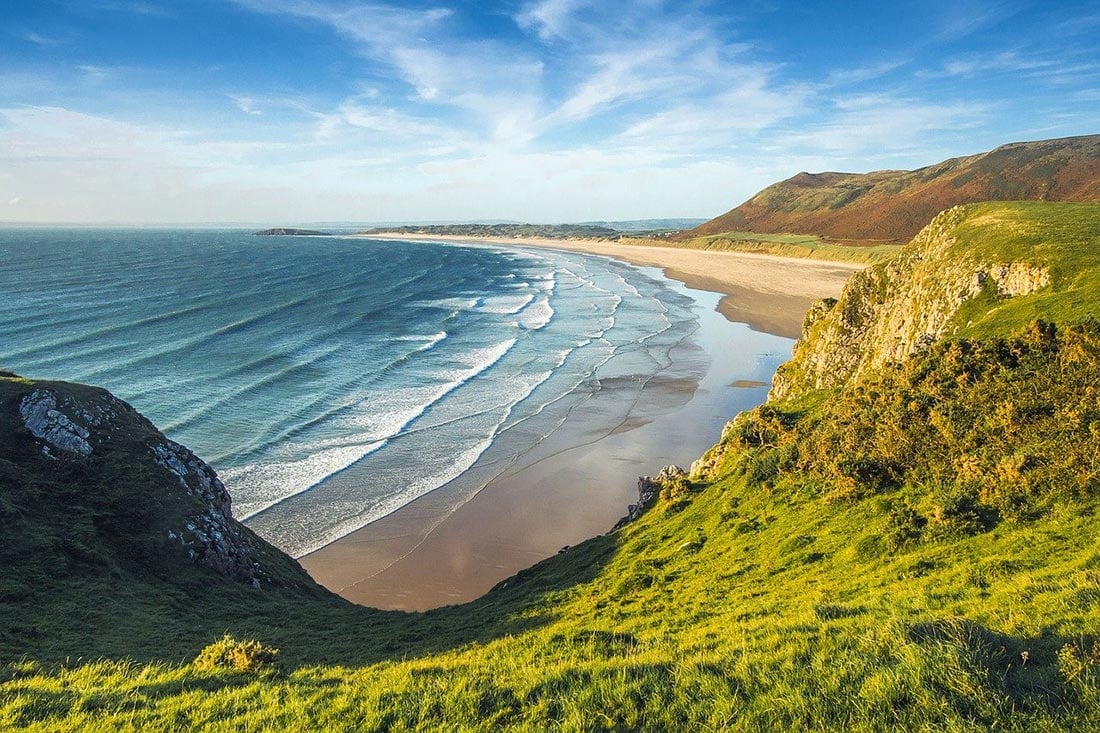 We think June is a lovely month to travel in Wales. The longest day is around 20th June every year, so it's a time of year you can enjoy maximum daylight hours exploring! It's also before the school holidays have started, so tourist attractions will be quieter and hotel prices will be a little lower than peak season (July / August).
Some of the best festivals like Green Man in the Brecon Beacons happen during summer, so this is a fantastic time to visit Wales. Green Man has often been voted as best medium sized festival in the United Kingdom, so if you've never heard of it then check it out. We've been to Green Man before and can confirm it is totally amazing.
Special events in summer in Wales:
Denbighshire Urdd Eisteddfod (May/June)
Conwy Pirate Weekend (June)
Man v Horse Marathon (June)
Cardiff International Food and Drink Festival (July)
Wales Airshow (July)
Llangollen Fringe Festival (July)
The Big Cheese Festival (July)
The Welsh Proms (July-September)
Green Man Festival (August)
Pride Cymru (August)
Autumn in Wales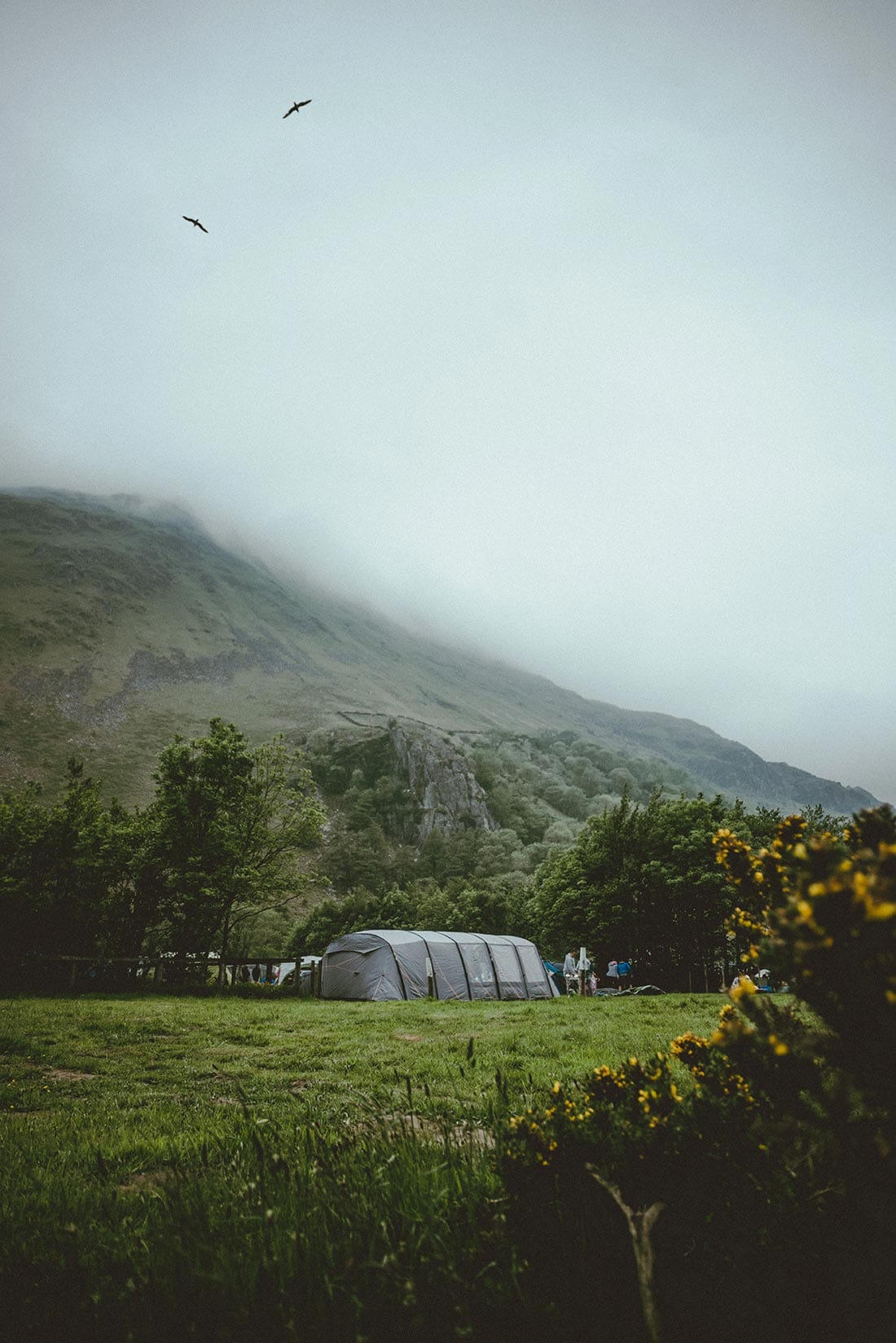 Autumn in Wales runs from September to November. This season is pretty mixed in terms of weather. September can be absolutely gorgeous and is one of our favourite times to visit Wales, but that quickly changes in October and November. The weather can be really changeable then with sunshine one moment and a torrential downpour the next. The colours of autumn are spectacular though, with deep reds, oranges and yellows on the trees.
We wouldn't really recommend visiting Wales in mid-October and November if you can avoid it. This is when you've got unpredictable weather, high rainfall, colder temperatures and shorter days. It doesn't exactly make for the best holiday.
However, if you're planning a trip where you'll be indoors a fair bit (museums, galleries, etc) that can work in your favour. Crowds are reduced and prices tend to be lower.
Special events in autumn in Wales:

Ironman Wales (September)
Abergavenny Food Festival (September)
Elvis Festival (September)
Wales Rally GB (October)
Cardiff Half Marathon (October)
Winter in Wales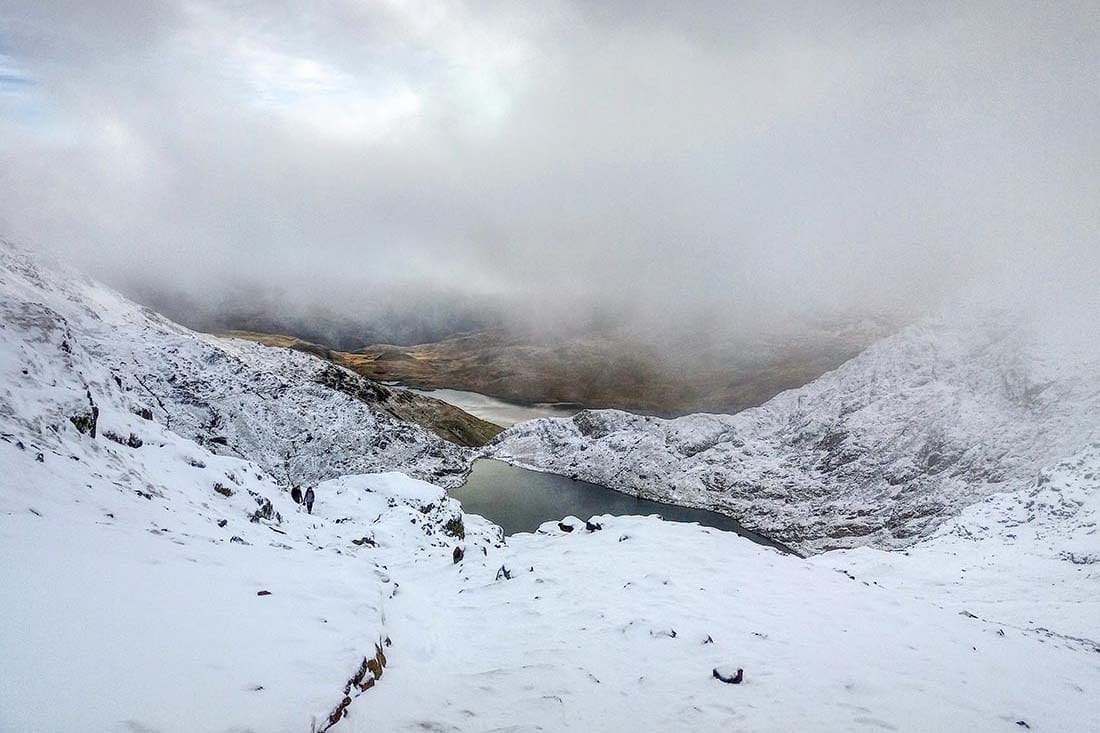 Winter in Wales runs from December to February. This is the coldest time to visit Wales, so make sure you wrap up warm and bring your rain jacket. Mornings are frosty and days are short and dark. However, this makes it the perfect time of year to sit beside a pub fire or other indoor activities.
Despite the cold temperatures, December is a really nice time to visit Wales because of Christmas. Places like Cardiff and Swansea are so magical lit up with all the Christmas lights and there's always such a good atmosphere wherever you go.
One of the best places to visit is Hay which is on the Welsh/English border. In November there's the Hay Festival Winter Weekend, which has a food festival and vintage fair alongside the usual literary events.
Another fantastic place to visit for Christmas in Wales is Cardiff. Christmas brings a big seasonal street market to The Hayes area, just outside the traditional Victorian indoor market that's still going strong after more than 100 years.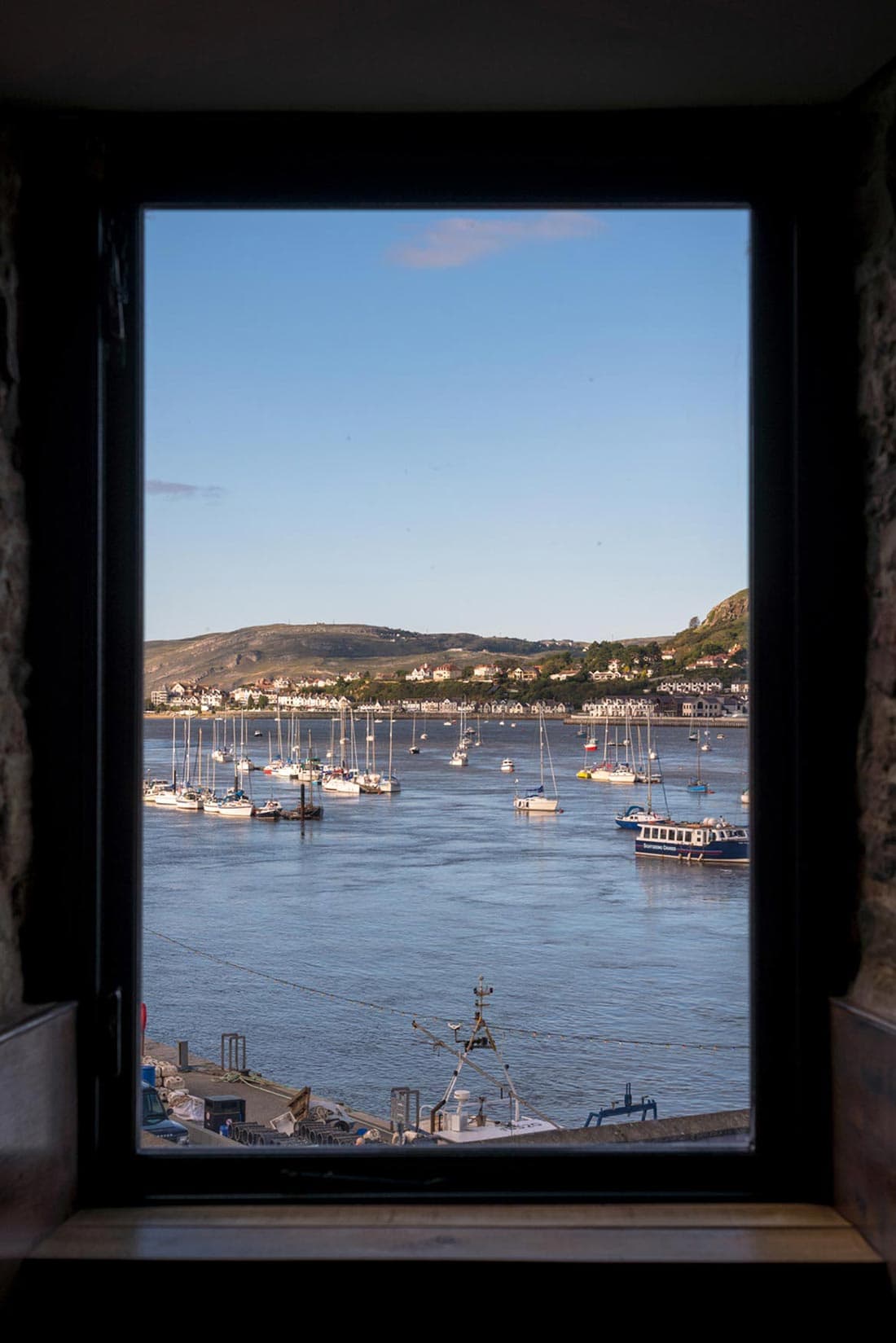 The winter months of January and February are often pretty bleak months to visit, but it's when you're most likely to experience snow in Wales. The majority of Wales's snowfall happens in places with high altitudes, like the Brecon Beacons and Snowdonia National Park. That being said, it's becoming more and more common to have a few days of snow in Wales.
Special events in winter in Wales:
Dylan Thomas Festival (October – November)
Dydd Santes Dwynwen (January)
RBS Six Nations Rugby (February – March)
---
We really hope you've found this post useful for deciding the best time to visit Wales.
To be honest with you, we absolutely love Wales regardless of the weather and we don't think there's a bad time to visit. As long as you plan thoroughly and bring layers with you then we're sure you'll have an amazing time there!
Enjoyed this post? Pin it for later…