Castles, highlands, incredible hikes, mystical standing stones & mouthwatering whiskys – these are some of the best things to do in Arran, Scotland!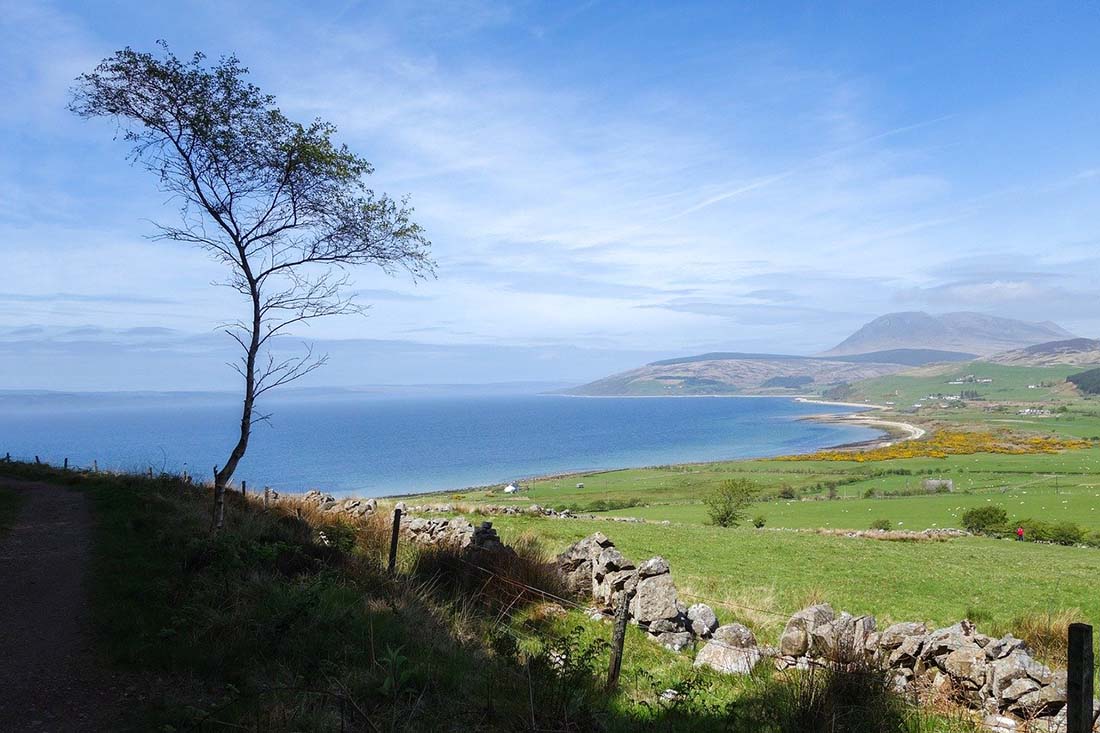 Let me say this now – you'll struggle to find a more beautiful place than Arran in Scotland. It is absolutely beautiful on every level.
You'll find the Isle of Arran just off the west coast of Scotland. It's actually only a few hours from Glasgow which is why it's one of the most popular islands to visit in Scotland. While only 56 miles in circumference which sounds small, the Isle of Arran is actually the 7th largest island in Scotland.
With a rugged highland area in the north and beaches in the south, castle ruins dotted all over the place and its own distillery, this island packs in some of the best things Scotland has on offer. In fact, Arran is often referred to as 'Scotland in miniature' for this reason!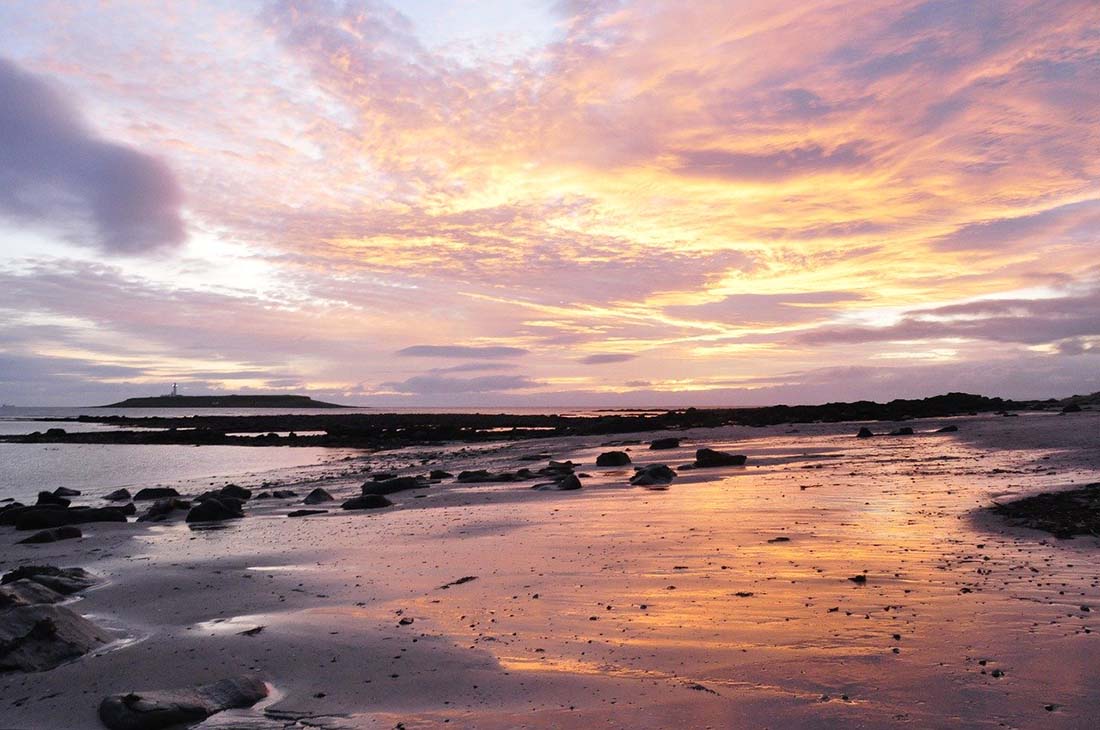 If you're looking for some of the best things to do in Arran then you've come to the right place. This island is all about relaxing and unwinding while taking in the stunning scenery. However, there are also some fantastic activities to do here too.
Go for hike to explore ancient stone circles, try a dram of the local whisky at the distillery, explore castle ruins at Lochranza or taste some of the amazing fresh produce the island has to offer.
While some of the attractions are only available in the summer months, there is plenty to enjoy in Arran year round. To make your stay more enjoyable, I've created a list of what to do in Arran.
No matter what you do in Arran, I really hope you enjoy it and have an amazing time. You've definitely picked one of the most beautiful places in Scotland for it!
– Things to do in Arran –
1. Brodick Castle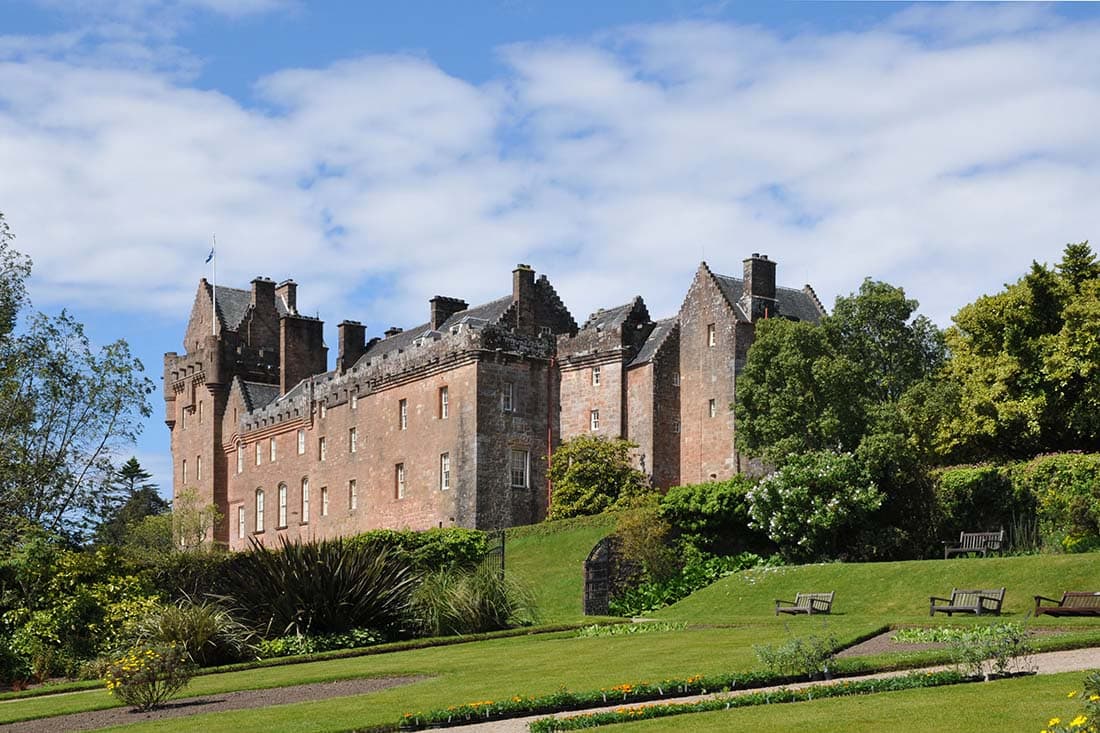 Brodick Castle is one of the best family activities in Arran. Managed by the National Trust for Scotland, this Victorian Highland estate is a magical way to spend your day.
The grounds, open all year round, are complete with woodlands, waterfalls and bathing pools. Kids will enjoy hunting for fairies on the Fairies and Legends Trail or clambering around the adventure play area. The kids go absolutely mad for this play area and it's definitely one of the best around.
The newly renovated grand baronial castle, open from April to October, offers an interactive experience for visitors including costumed interpreters and a Victorian arcade.
It's really worth coming to Brodick Castle just for a wander around the beautiful grounds. Also, there's a restaurant on site if you want to stay for lunch.
Tickets cost £13.50 for an adult, or £35.00 for a family.
2. Lochranza Castle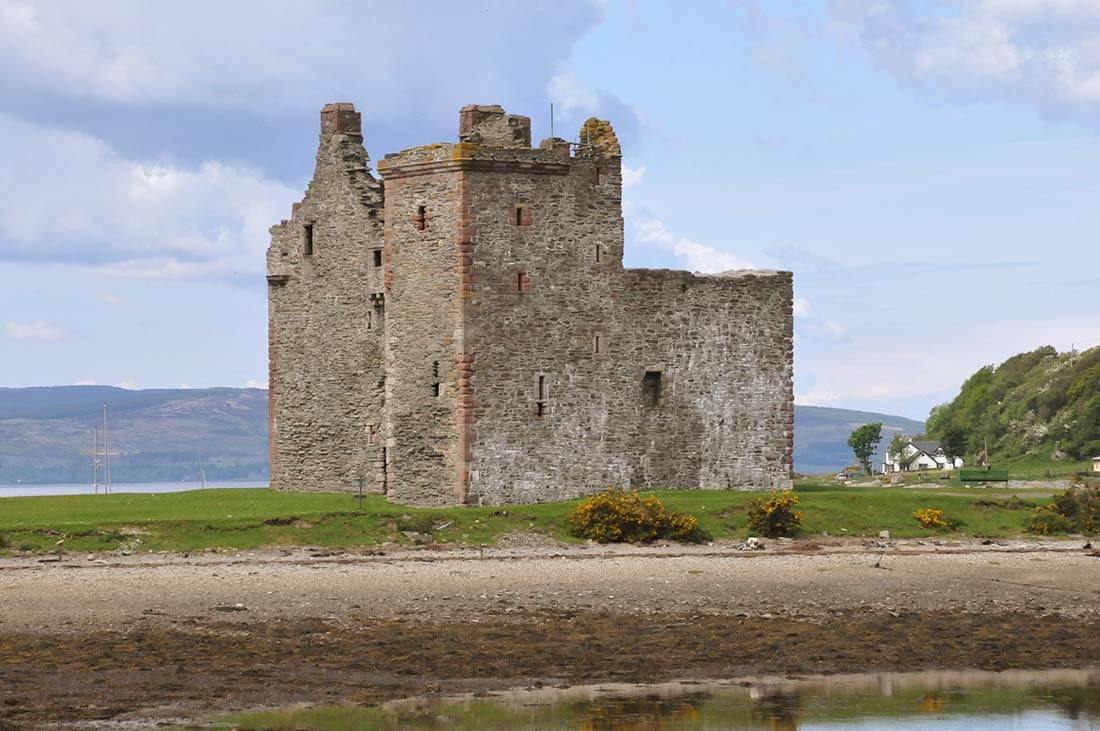 This is one of those activities that's quintessential Scottish. If you head to the north of Arran you'll find Lochranza Castle. This is a 13th century castle ruin sitting on a peninsular of a loch in the mountainous highlands. In terms of locations for a castle, they don't come much better than this one.
The ruins are open for visitors between April and September and entry is free. However, with their stunning location they are really best enjoyed from outside. The area is well known for wild deer and other animals too, so keep your eyes peeled.
The Isle of Arran Distillery is just around the corner from here, so why not pop in there afterwards while you're in the area?
3. Glenashdale Falls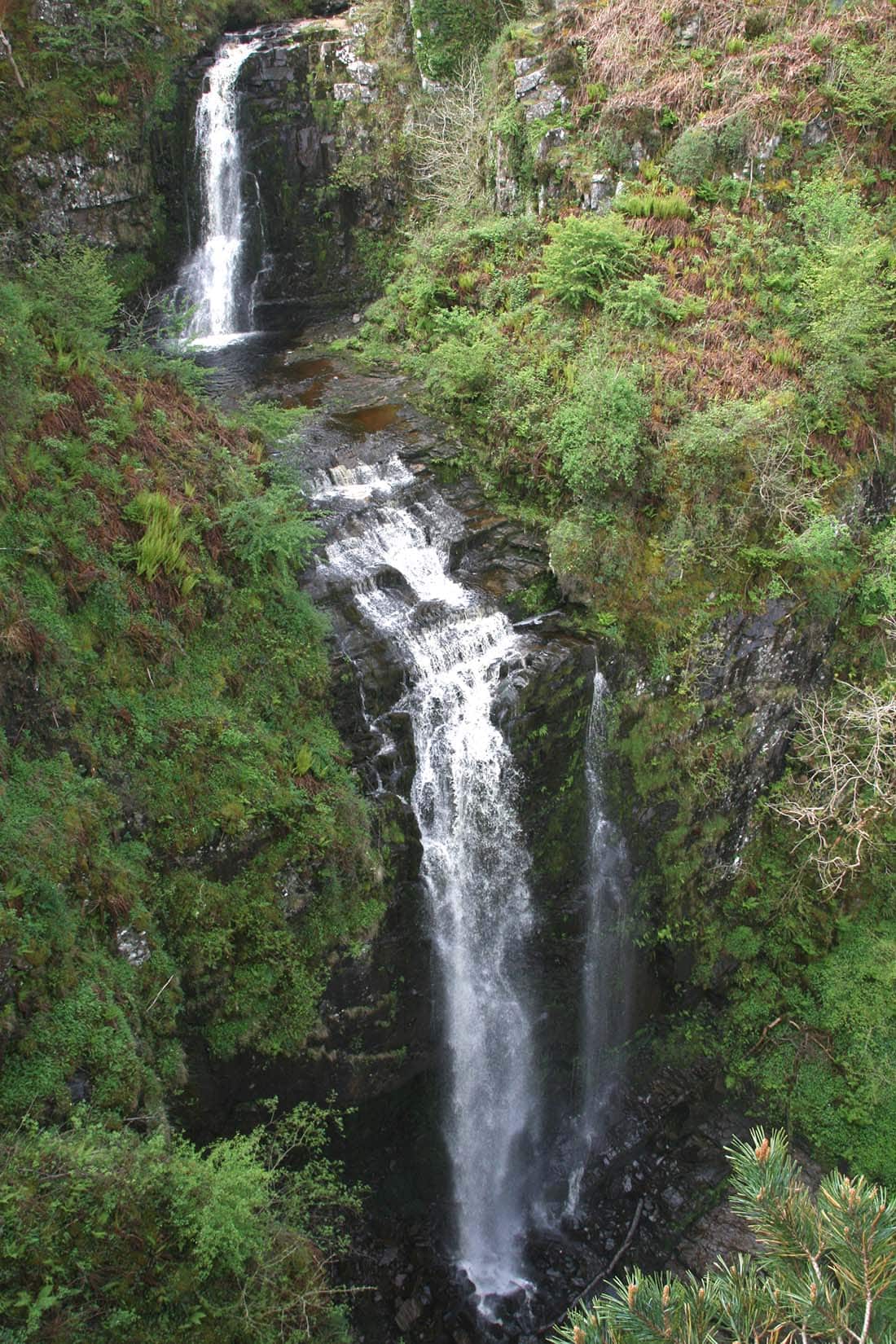 The Glenashdale Falls, known as Eas a' Chrannaig, are located on the south of Arran. These two waterfalls combined stand at 45m high making them one of the highest waterfalls in the UK. I'd say a visit here is definitely one of the best things to do in Arran on a sunny day, especially with so much moisture in the air.
A great way to enjoy these falls is by taking a circular walk to a viewing platform. This walk will take you via the Giant's Graves, a neolithic burial site. From here you'll have the most incredible views of the Holy Isle.
This route is 3 miles long and relatively hilly, so allow 1.5-2 hours for this hike.
4. The King's Cave
Legend tells of a story about Robert the Bruce finding inspiration to continue in battle by watching a spider repeatedly trying to build its web in this particular cave. It's a story all about persistence and perseverance, and Robert the Bruce eventually emerged a victor.
To access this famed cave, park at the King's Cave car park and walk the 3 mile circular route. Alternatively, you can walk there by following part of the Arran Coastal Way from Blackwaterfoot. This is a really beautiful stretch of coastline though so I'd recommend the walk.
There are many caves along the way, but you'll be able to easily recognise King's Cave due to the gated entrance. On the circular route you'll also be able to enjoy views of Machrie Moore and Drumadoon Cliffs, two other famous spots in Arran.
5. The Arran Coastal Way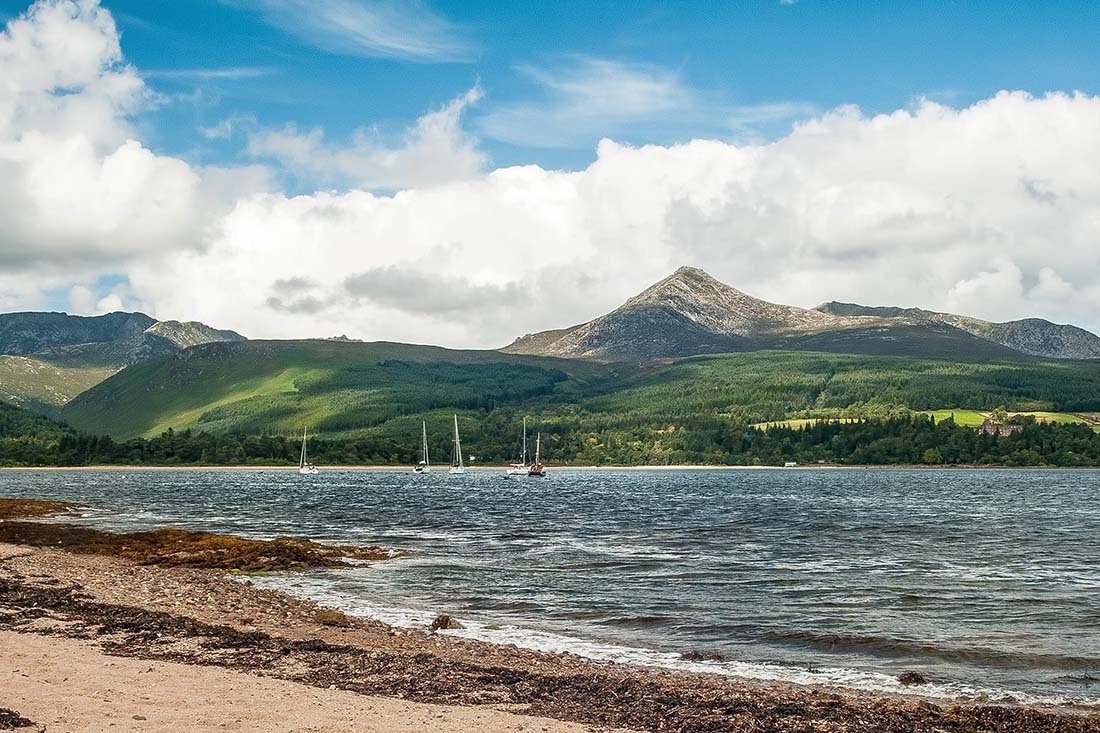 Recognised as one of 'Scotland's Great Trails', this circular 65 mile walk will take you around the entire coastline of Arran. Through this well marked walk you will be gifted with spectacular scenery and chances to encounter the incredible wildlife which inhabits Arran. Make sure you keep an eye out for seals!
You can approach this walk in two ways, pick a section that appeals to you and make a day hike, or go all in and commit to the week long circuit, which covers many of the highlights of Arran. The circuit goes through 12 villages, so there are plenty of places to eat and stay at along the way.
6. Machrie Moor Stone Circles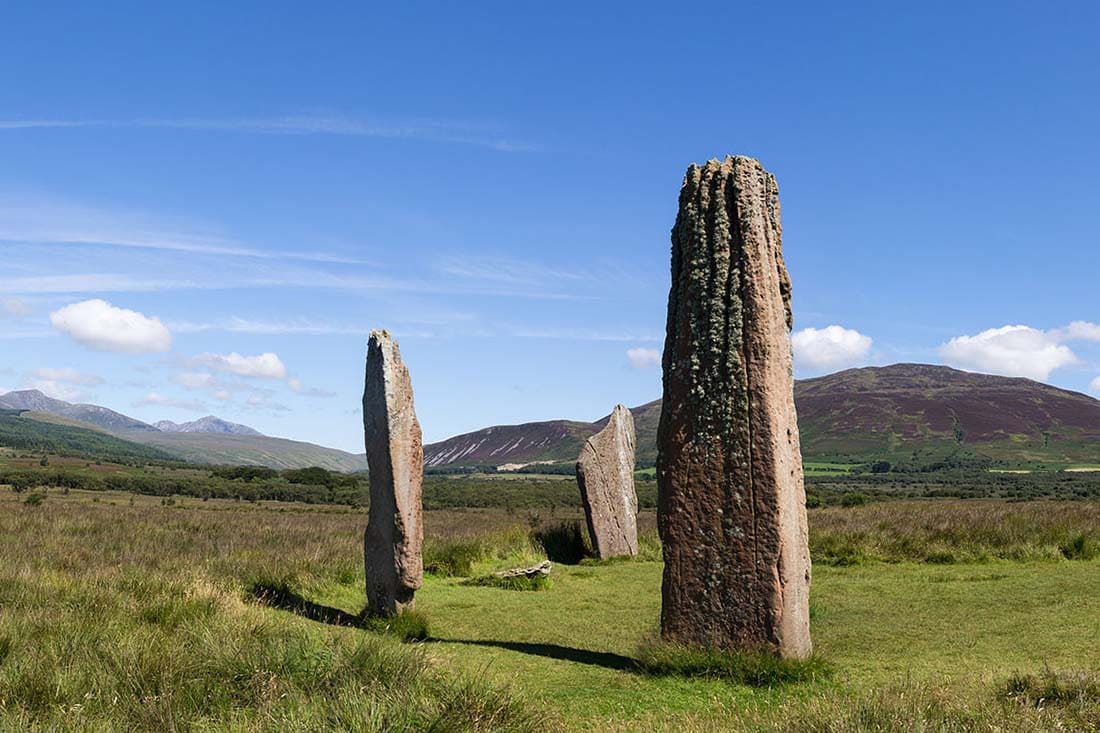 On Machrie Moor, on the western side of the island, stand 6 stone circles dating back 4,000 years to the early bronze age and neolithic period. The circles are comprised of granite boulders and red sandstone pillars, some over 4 meters high.
While the origin and specific functions of these sites remains clouded in mystery, you can't help but feel a sense of mysticism and wonder as you wander around these ancient ritual sites.
An enjoyable countryside walk exploring the 6 circles can be completed 1 to 1.5 hours. As this walk is relatively flat and the sites intriguing, this is one of the best natural family activities in Arran.
7. Isle of Arran Distillery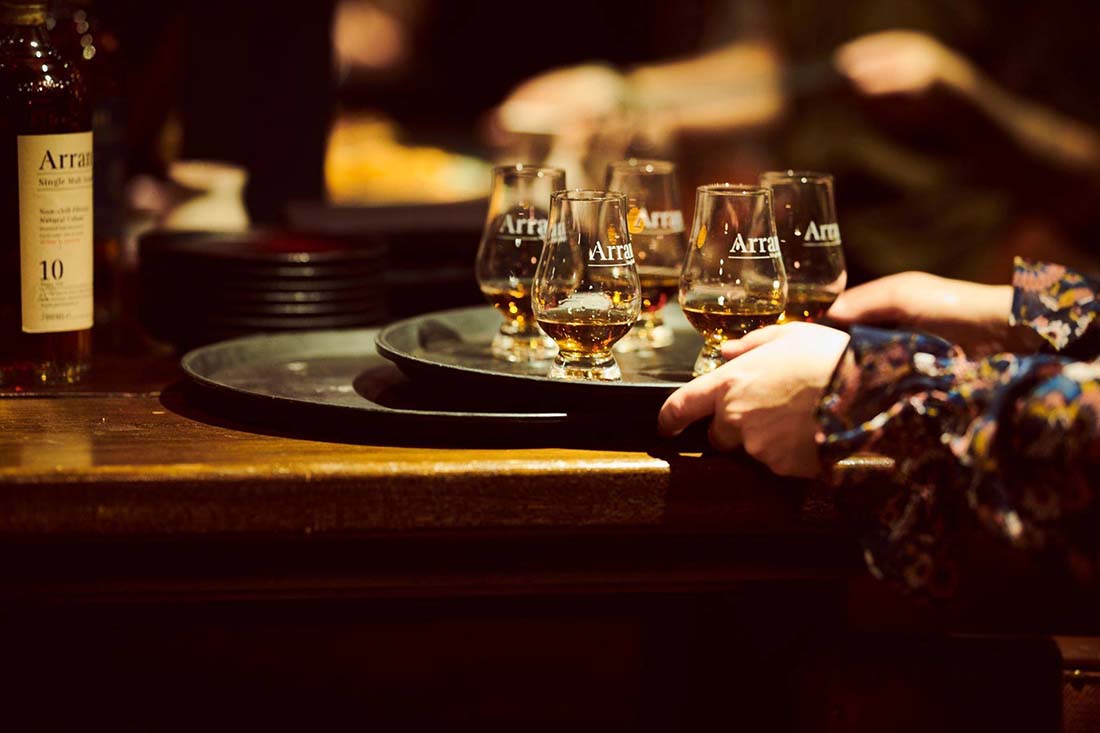 Looking for what to do in Arran on a rainy day? What could be a more Scottish experience than tasting a local single malt while in the shadows of castle ruins? The Isle of Arran Distillery, founded in 1995, sits in the north of the island near the ruins of Lochranza.
This distillery takes the finest water available in Scotland, combines it with top quality barley and uses them to create their award winning Arran Single Malt whisky. There are informative tours run daily, so you can see where the magic happens while enjoying a dram or two that they have on offer. If you like whisky then you'll absolutely love this place!
8. Isle of Arran Heritage Museum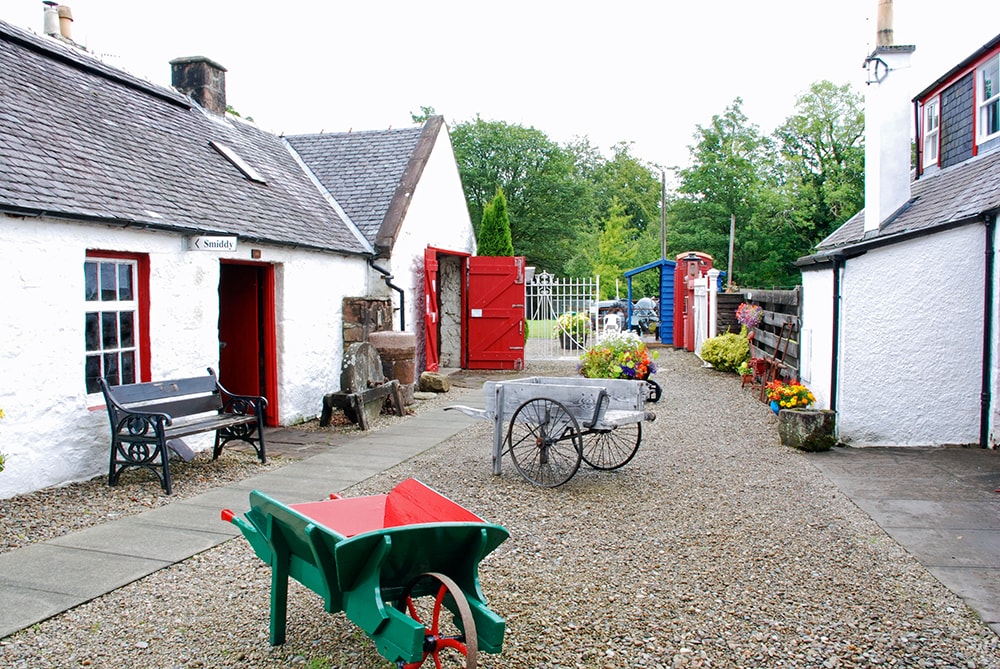 The Isle of Arran Heritage Museum, which recently celebrated its 40th birthday, is located just north of Brodick in a town called Rosaburn. This museum is packed full of interesting exhibits where you can gain insight into the history, geology and the earlier farming methods of Arran.
The exhibits include a model viking galley, a 3,000 year old bronze aged grave and artefacts found on the island. You can browse the genealogy section to trace your family history on Arran. There are also many hands-on exhibits to enjoy!
With entrance prices at £4 per adult and £2 per child, this is one of the best cheap things to do in Arran.
9. Climb up Goatfell mountain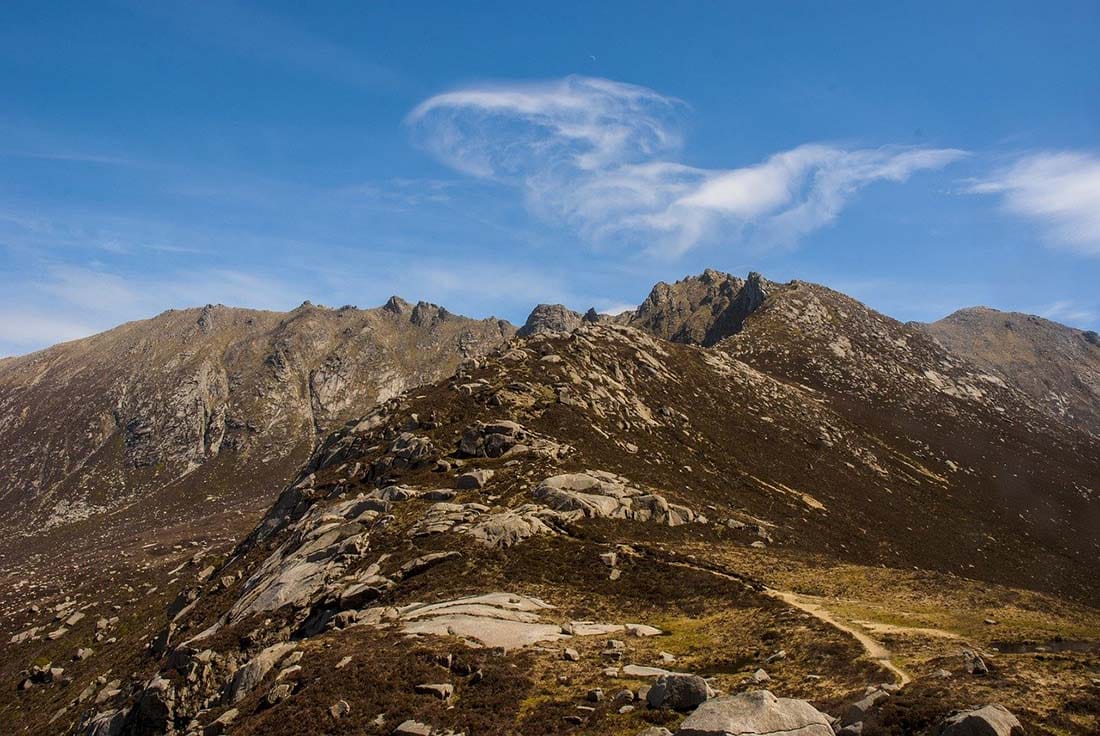 At 2,867ft tall, Goatfell is the highest peak on Arran and from the summit you will be rewarded with spectacular views. The most popular route to climb this Corbett begins at Brodick Castle. This route is 6.5 miles, has a good path, and will take approximately 5 hours to complete.
If you're looking for a less trodden path, other available routes go from Carrie and the Cioch nah-Oighe ridge. The path can be pretty steep, so this is what to do in Arran if you're feeling fit! and up for a challenge. Don't forget to bring a good jacket and wear hiking boots though!
10. Sail across to the Holy Isle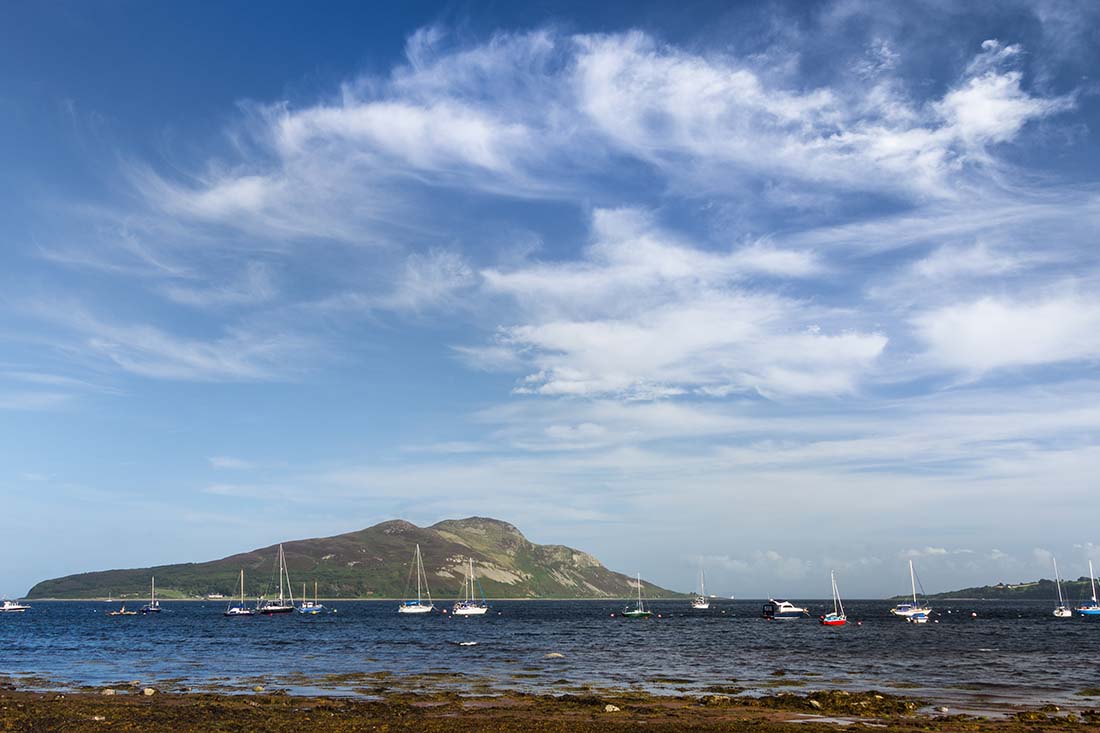 The Holy Isle is a small island off the south eastern side of Arran, which is home to one of the more unique things to do in Arran. This island was once the residence of St Molaise, a 6th century monk. However, now on the Holy Isle, you can visit the World Peace and Health Centre, a Samyé Ling Buddhist Community. You can even stay overnight, or for longer term, with the community.
The island can be reached by ferry from Lamlash and centre is open to visitors from April until October. Aside from the centre, you can enjoy going for nature walks on the island, which provide gorgeous views and unusual animal encounters. Just be prepared for the pace of life to slow right down.
11. Eat at one of Arran's coolest restaurants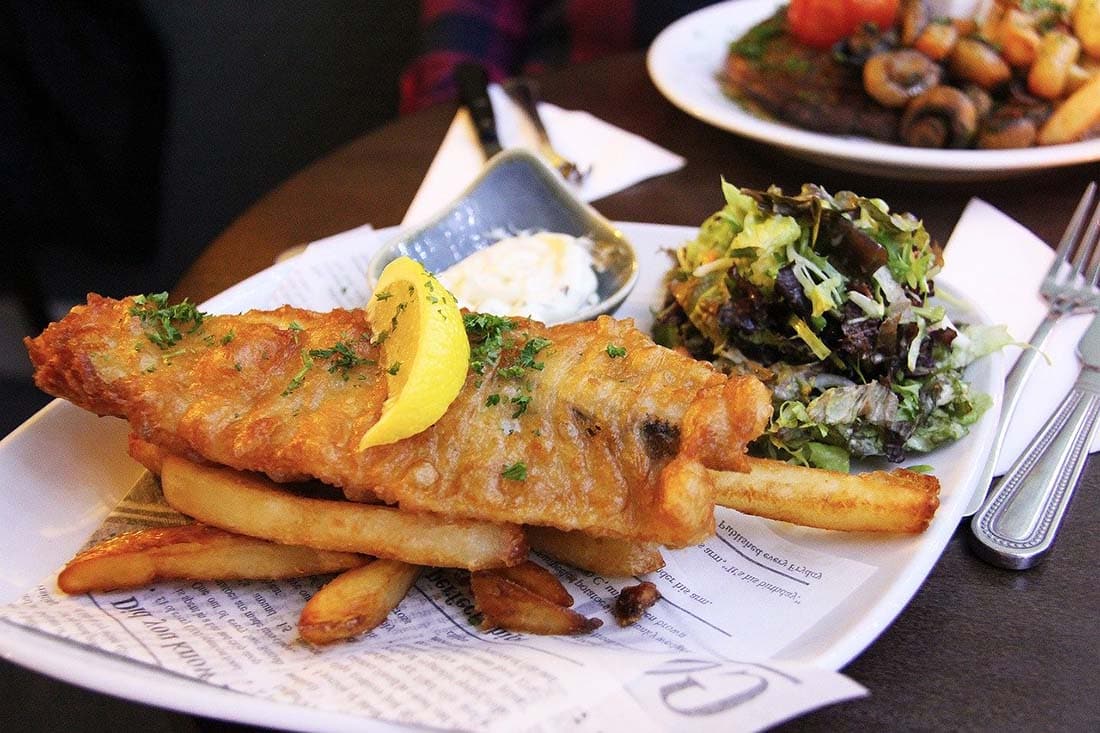 Where to eat in Arran can be a hard choice, because there are so many great options! Where ever you choose though, it's bound to be delicious.
To sample some of the sustainably caught local seafood, check out Mara Fish Bar & Deli in Comrie. All of their food is made fresh to order and will give you a tasty takeaway style fish and chips experience.
For those looking for some traditional Scottish food, head on over to Glenisle Hotel in Lamlash. This restaurant serves up mouthwatering dishes of duck breast and monkfish, while offering excellent views of the Holy Isle.
12. Drink at one of Arran's coolest bars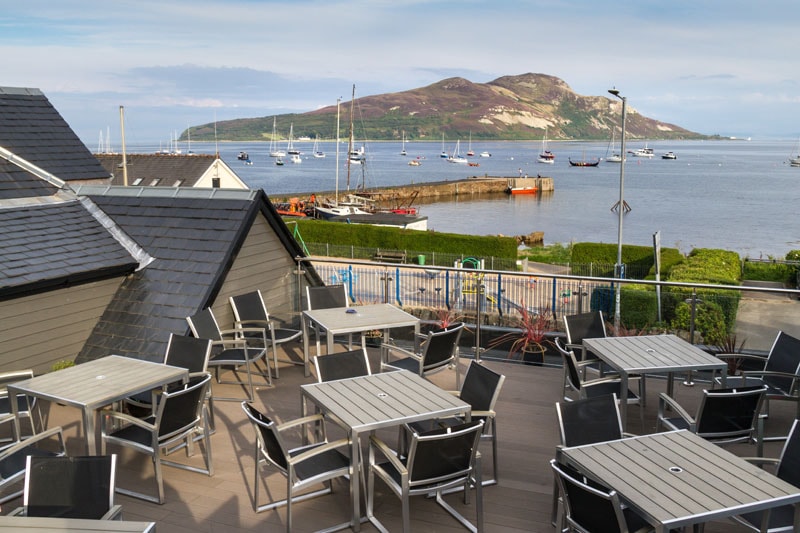 Getting cosy with the locals at some of the local watering holes, and listening to some local tales, is one of the best things to do in Arran at night.
With open mic nights, weekly pub quizzes, live music on the weekends, and hand pulled ales on tap, the Pierhead Tavern, or PHT, offers up some lively evening entertainment. They also have a great rooftop terrace, if you want to spend your afternoons sipping an ale and gazing over the Lamlash Bay.
If you're after a dram, but don't feel like doing a distillery tour, you can head to the Isle of Arran Distillery's Casks Cafe. Here you don't need to choose which whisky you would like to try, you can order a whisky flight and taste a few!
– Hotels in Arran –
Enjoyed this post? Then Pin it for later…