Are you planning a trip to Bodiam Castle? This guide is packed full of history, fun facts, and the best things to do near Bodiam.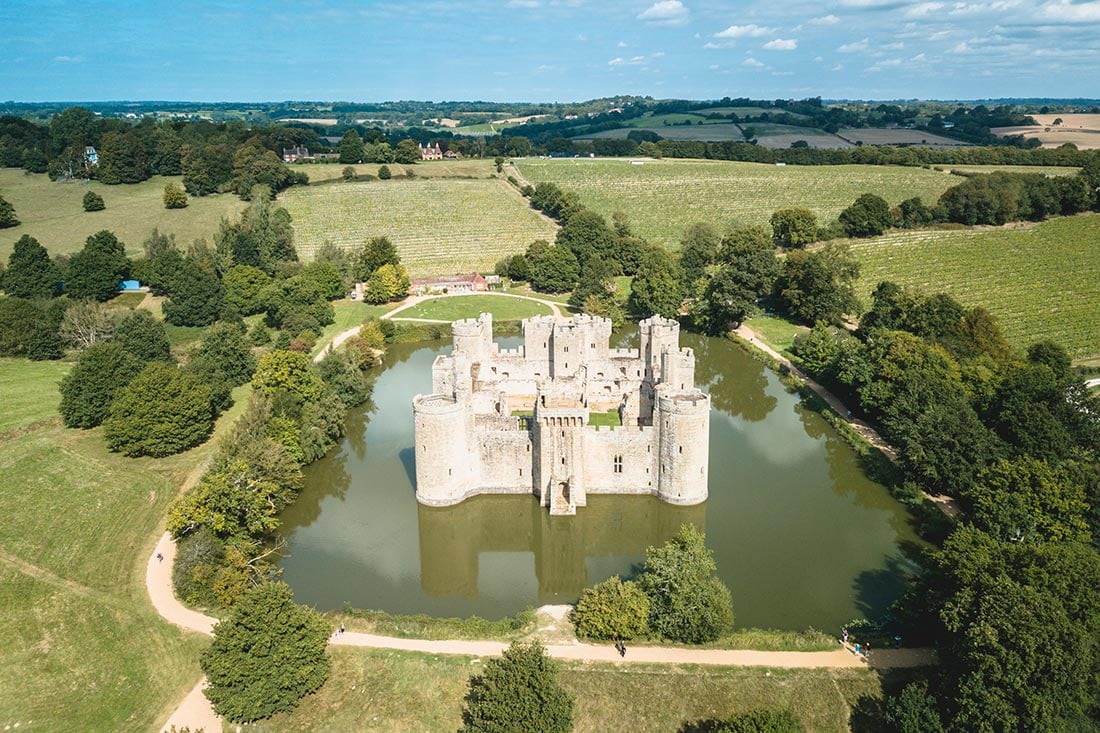 I'll say this right now, I absolutely love a castle. I don't know if it's the 8-year-old boy in me or the fact that I'm a secret history buff, but there's something about castles that I adore. Well, they don't come much better than Bodiam Castle.
Located in East Sussex surrounded by vineyards and rolling hills, Bodiam Castle has been described as 'the perfect English castle'. With its moat, turrets and wooden bridge, it's very easy to see why.
There are so many amazing things to do near Bodiam in 1066 Country, but you can't come here without visiting Bodiam Castle. It really is one of the highlights of the area.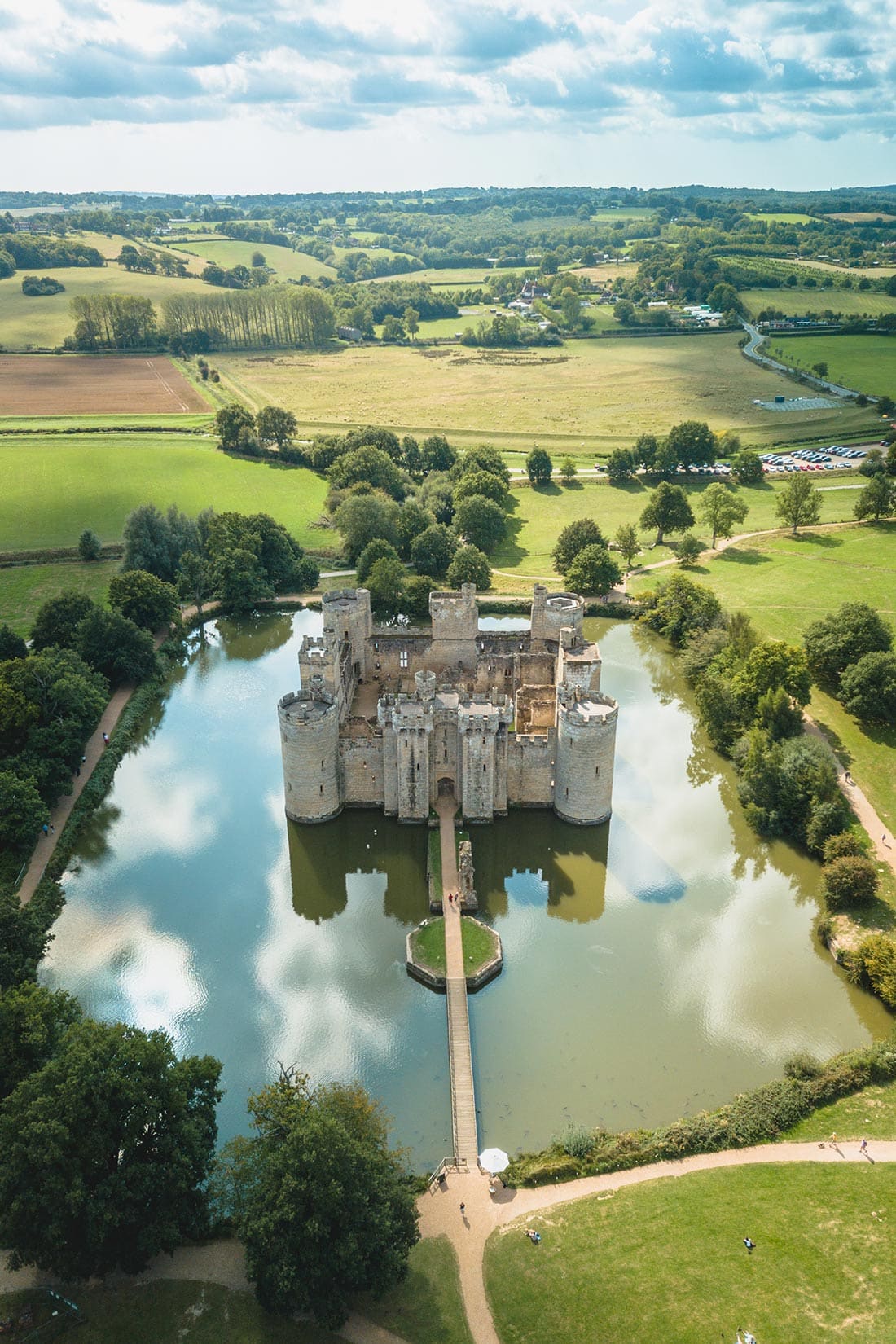 Every time I visit 1066 Country, I fall in love with the place that little bit more. It's just such a beautiful part of England.
Covering places like Battle, Camber, Bexhill, Hastings and Rye, you're certainly not short of things to do here too. Leaving the coast, the countryside has so many different activities to choose from.
On our trip to East Sussex and Kent, we visited the beautiful Bedgebury Pinetum, went paddleboarding at Bodiam Boating Station, and went on a food and wine tour with Vine and Country tours. As I said, there are so many things to do in 1066 Country!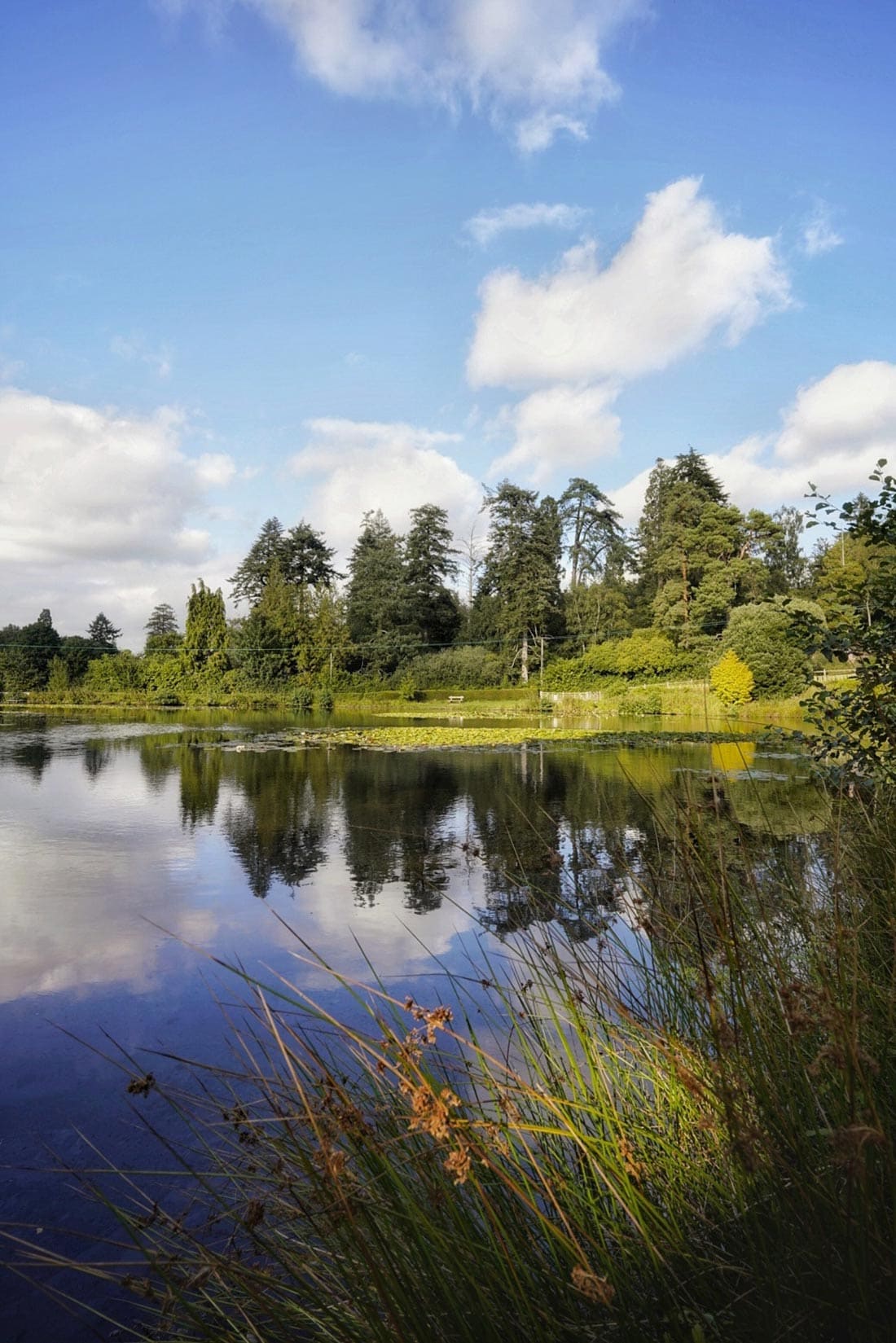 In this blog post I'll talk all about the history of the castle, some fun facts and how much it costs to enter.
I'll also go into some of the best things to do near Bodiam including one of the cutest places to stay in East Sussex. Honestly, just wait until you see what the shepherd's huts look like.
So, if you're planning a visit here this is everything you need to know about Bodiam Castle!
Bodiam Castle facts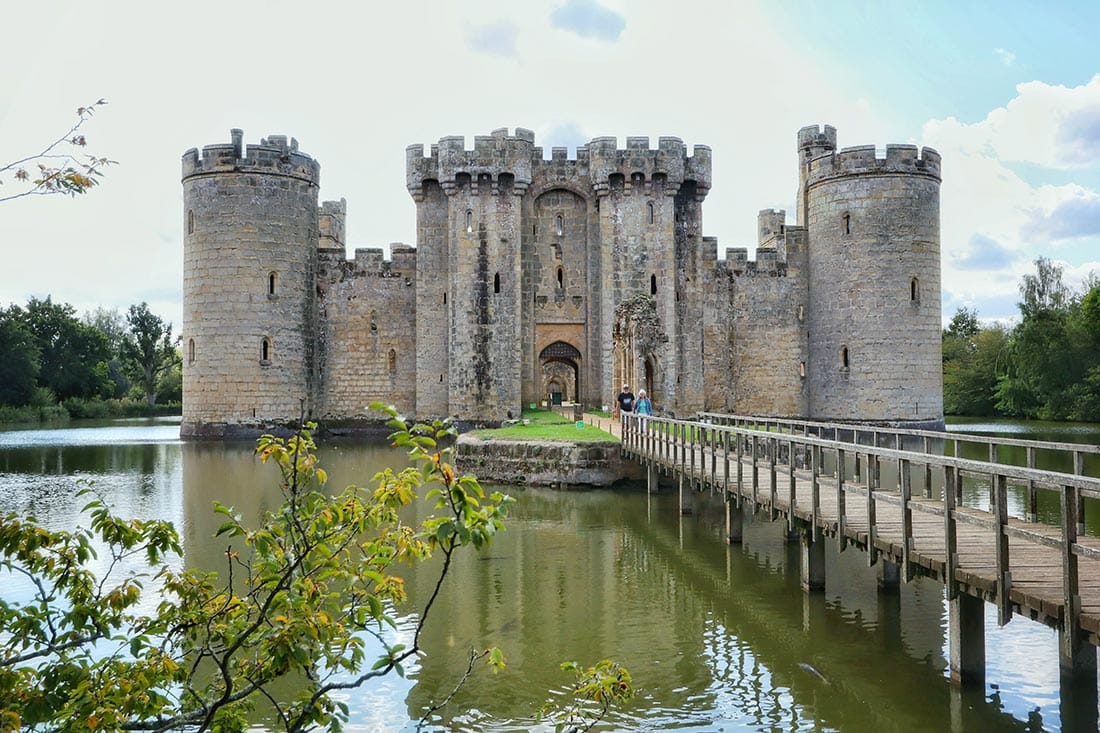 I know a few of you won't want to read through the whole history, so here are some fun facts about Bodiam Castle for you.
When the Covid restrictions have been lifted, there are free guided tours of Bodiam Castle. The tour usually lasts 20-40 minutes and it's a great way of hearing all about the history of the castle from a knowledgeable guide.
Bodiam Castle was built in 1385 making it over 635 years old!
Even though it looks like a formidable castle, it was actually primarily used as a home.
The moat may look nice, but it certainly wouldn't have smelt it. 30 toilets built into the castle all flowed directly into the moat, so it was basically a sewage system.
The castle was sold by Lord Thanet during the English Civil War for £6,000. This was probably worth about £1 million today!
Bodiam Castle is now a tourist attraction run by the National Trust and it is visited by more than 175,000 people every year.
The castle has appeared in the movie Monty Python and the Holy Grail, an episode of Doctor Who, and even in a music video by Enya. I think this one is my favourite Bodiam Castle facts!
Bodiam Castle history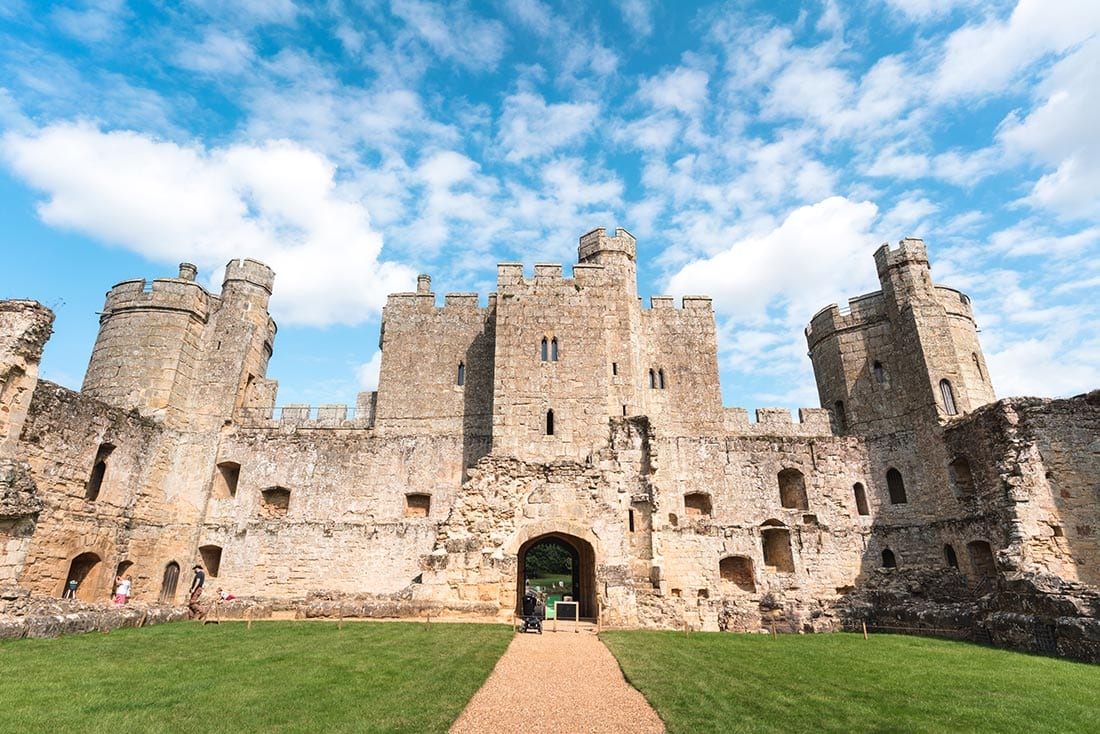 Right, here is the longer version for you.
Originally built in 1385 by Sir Edward Dalyngrigge, a former knight of King Edward III, Bodiam Castle was built to defend East Sussex against the French invasion during the Hundred Years' War.
The castle was passed down through the Dalyngrigges until the line became extinct. It was then passed to the Lewknor family in 1470, the closest living relative at the time. Even though the castle was taken away from them during the War of the Roses, 2 years later it was returned to the family who owned the castle until the 16th century.
During the start of the English Civil War in 1641, the castle was owned by Lord Thanet, a direct descendant of the Lewknor family. As a keen supporter of the Royalists, he racked up a huge debt from Parliament, so he sold the castle in order to pay all the fines against him.
Soon after this, the castle was completely dismantled and left to ruin. How anyone could do that is beyond me, but as it was a couple of hundred years ago, I'll let it slide.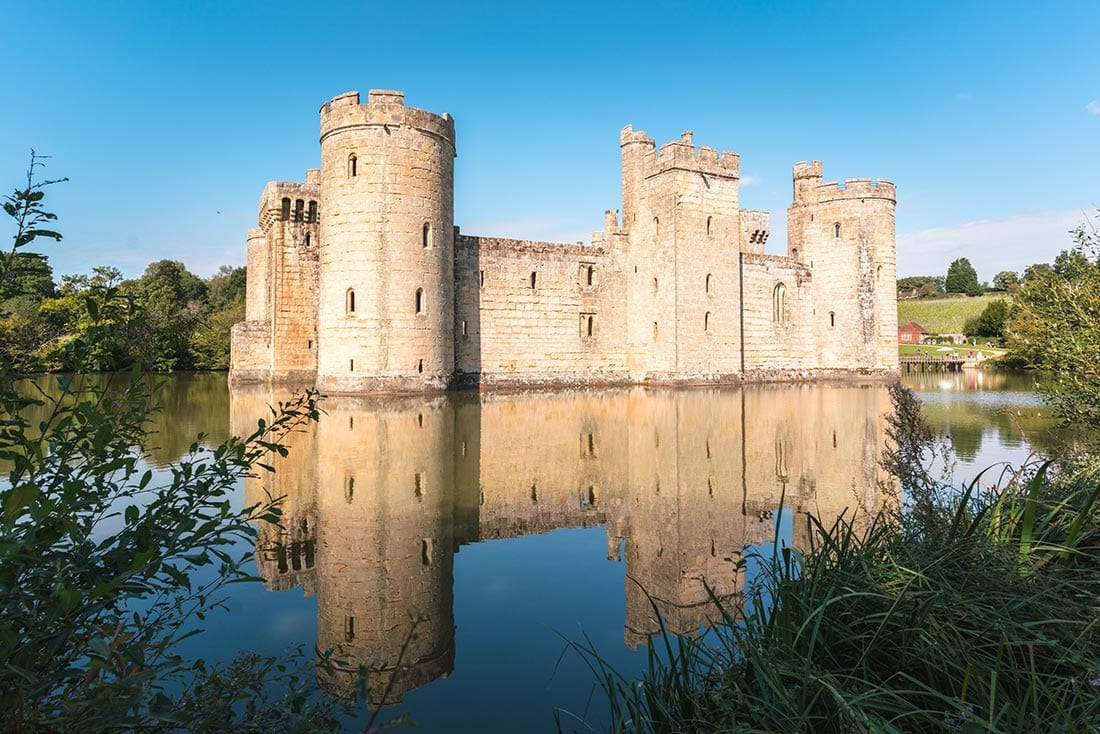 John Fuller bought the ruins of the castle in 1829, and he took on the project to restore it. The castle was then sold to George Cubitt and then to Lord Curzon, both of whom did further restoration work to the castle.
Lord Curzon said: "So rare a treasure as Bodiam Castle should neither be lost to our country nor desecrated by irreverent hands."
His legacy lived on when he donated the castle to the National Trust on his death bed in 1925. He wanted the castle opened up to the public so everyone could enjoy its beauty. All I can say is thank you Lord Curzon!
How much does Bodiam Castle cost?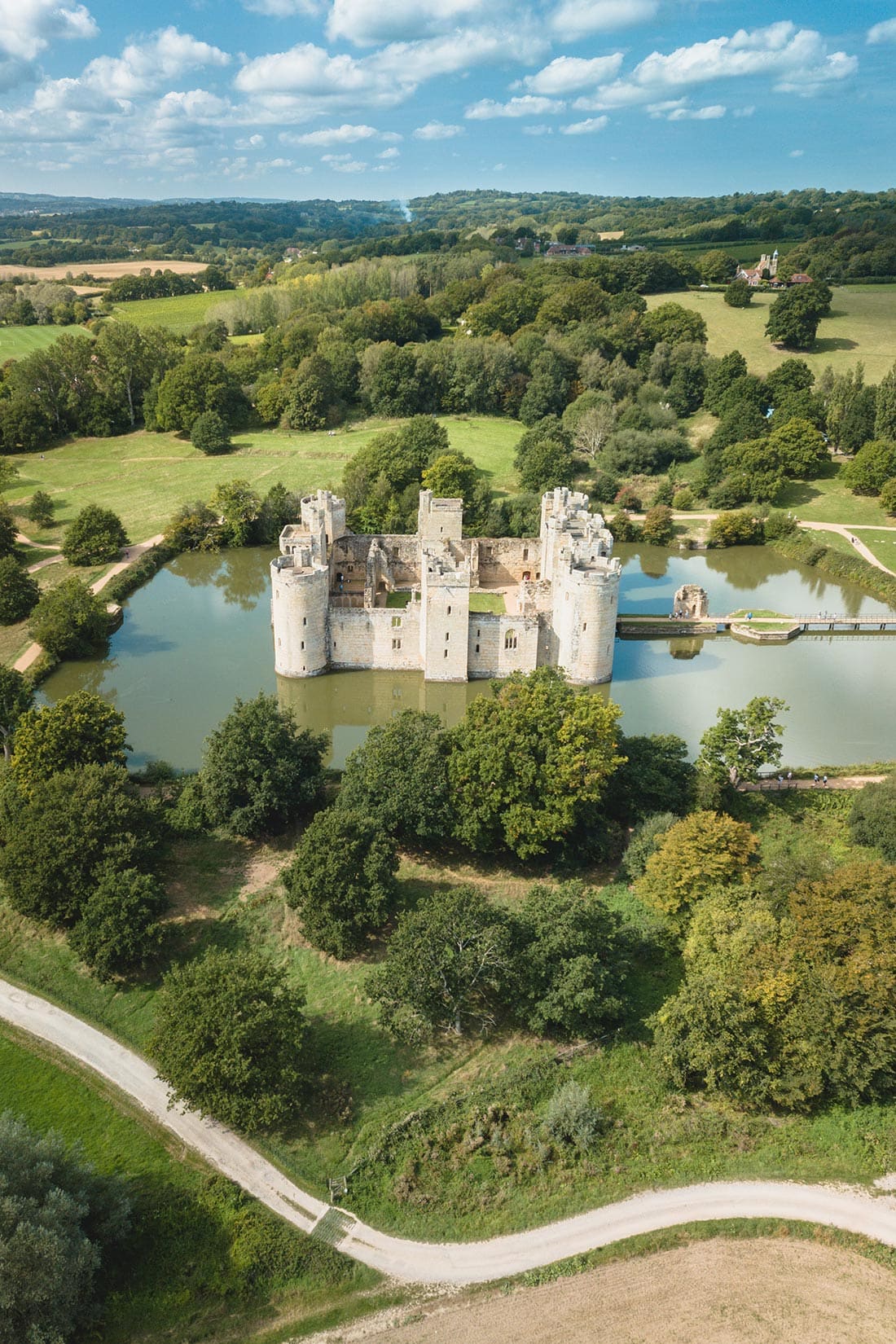 Adult – £10
Child – £5
Family (2 adults and 2 children) – £25
1 adult family (1 adult and 2 children) – £15
Prices may seem expensive, but this does cover entry into the castle and the grounds.
In addition to that, there are also costumed interpreters, guided talks, walks, demonstrations, seasonal events, children's fun trails and an interactive audio guide 'A Knight's Peril'. If you go on one of the guided talks, which I really recommend, then I think it's good value for money.
Also, as this is a National Trust site, if you're a National Trust member then entry and parking is free.
Getting to Bodiam Castle
Things to do near Bodiam
As I mentioned, Bodiam is in the heart of East Sussex and surrounded by the most beautiful countryside. Hopefully you've seen that from our photos already.
Obviously visiting the castle is a must, but there are loads of amazing things to do near Bodiam too.
If you're looking for a few other activities to do in the area, here's what I'd suggest.
Bodiam Boating Station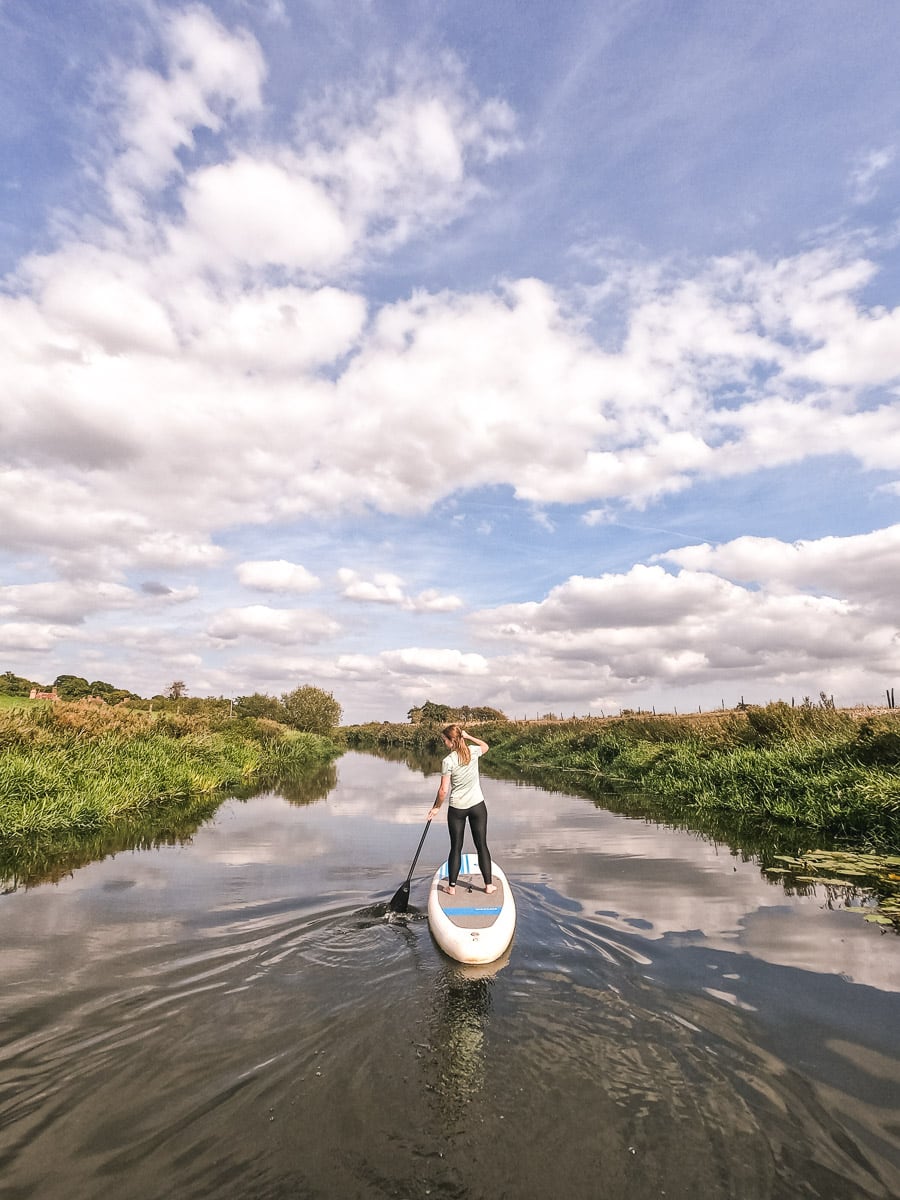 If you're looking to explore the waterways of East Sussex, then head to Bodiam Boating Station.
This place is located directly on the River Rother. From here you can go on boat trips, hop on a river cruise, or hire kayaks and paddleboards.
Chloe and I hired a couple of paddleboards for the afternoon and paddled along the river. With the clouds reflected in the water and no one else around, it was such a peaceful activity to do in 1066 Country. Chloe absolutely loves paddleboarding and this was one of the most relaxing places to do it in. And because you're on the river, there aren't any waves to deal with. Bonus.
Once you're finished, make sure you head into the boating station's cafe, Lime Wharf Cafe, for a coffee and some cake. Their cake is incredible and it's the perfect way to finish off a session on the water. They also serve up a great brunch if you're looking for something more substantial. We popped by at lunchtime and tucked into some epic burgers. They definitely gave us the fuel we needed for an afternoon on the water!
Bedgebury National Pinetum and Forest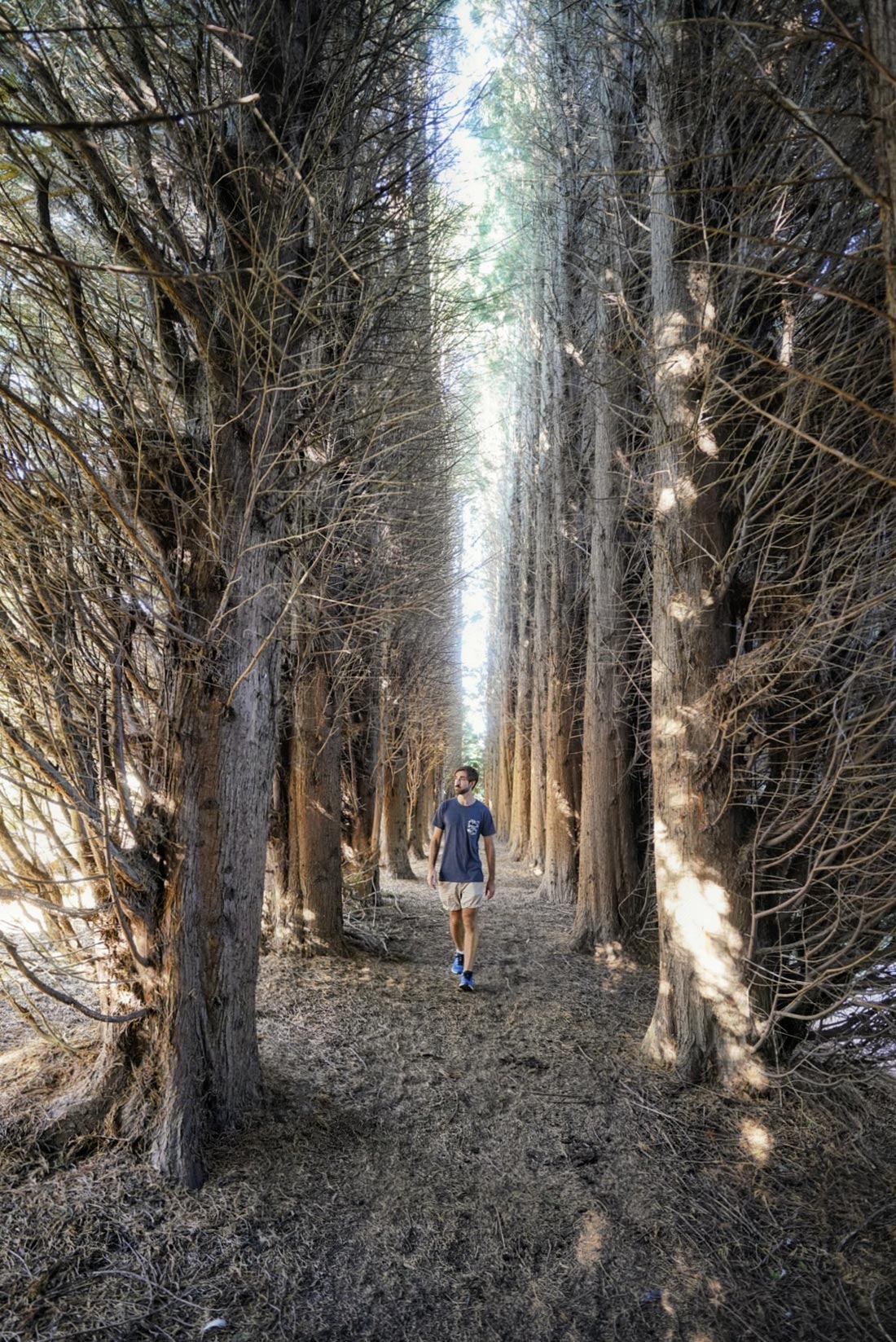 Bedgebury National Pinetum and Forest is one of those places that has something for everyone.
Firstly, it is an amazing place to explore on foot with beautiful gardens and lakes dotted all over the place. It is also home to a world-leading collection of conifers and some of the UK's only redwoods. We headed to a spot called Cathedral Grove where you can walk between a corridor of trees – definitely a top photo spot that's for sure.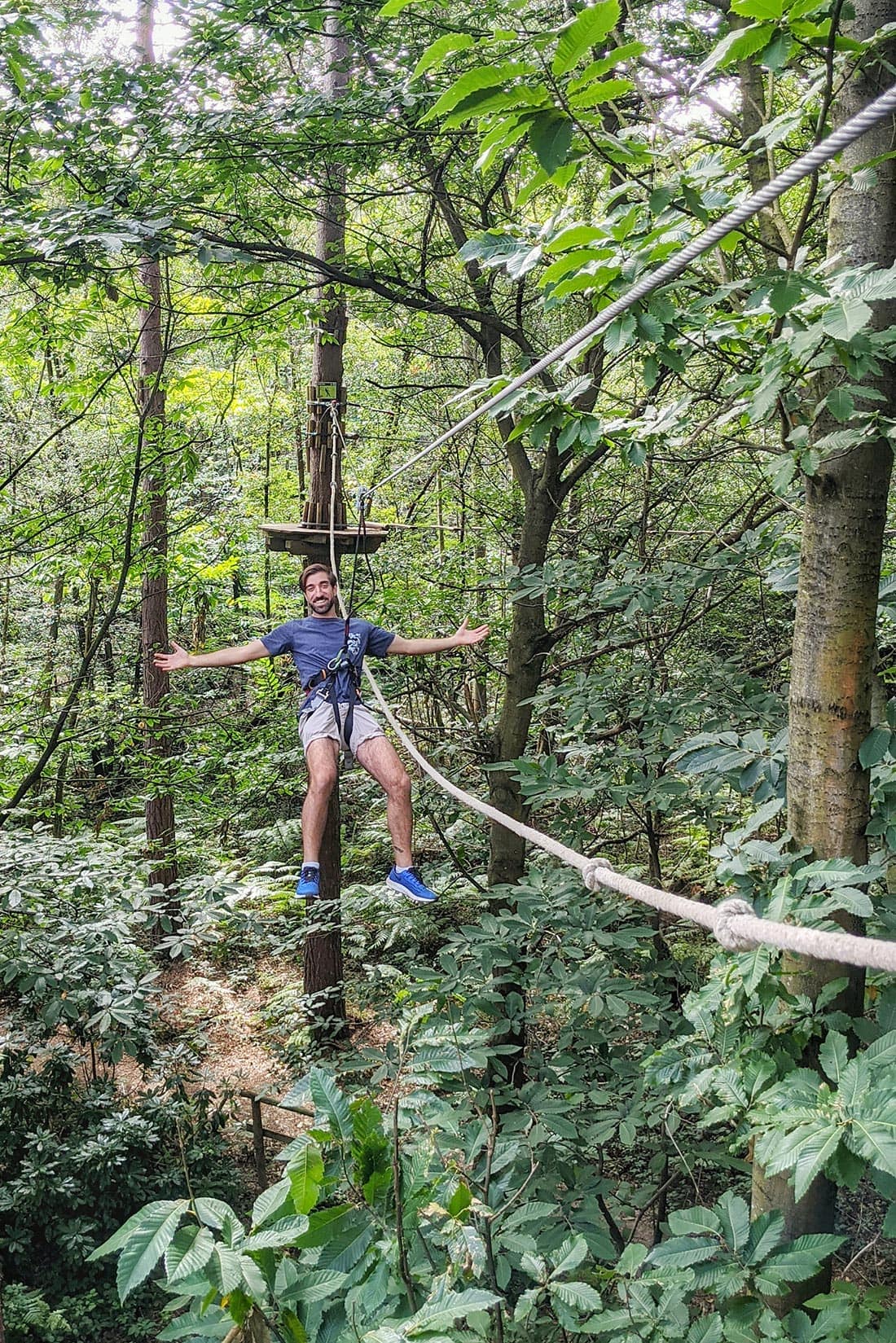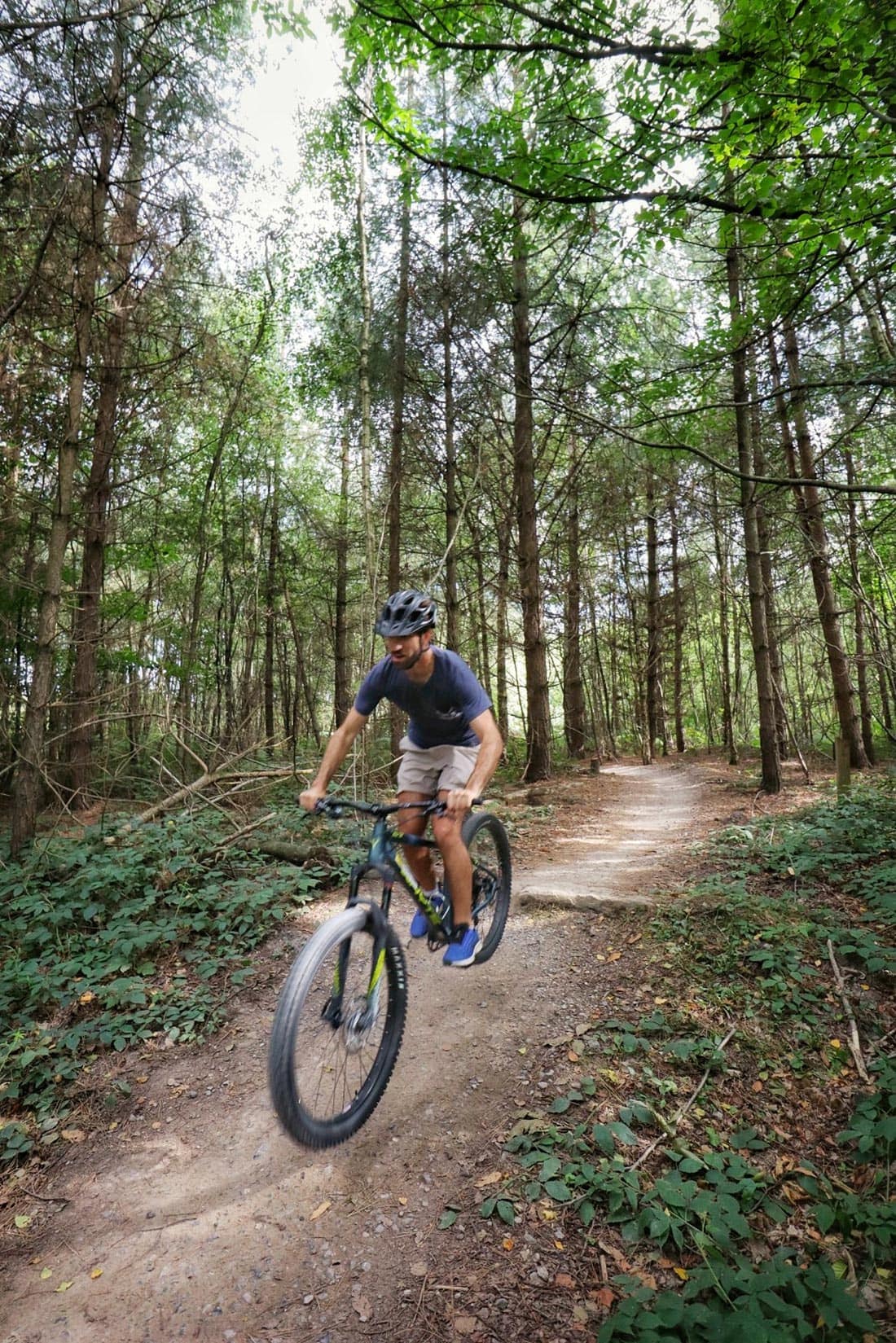 Then there's the other side of Bedgebury Pinetum – adrenaline and adventure.
At Bedgebury you can take on a Go Ape treetop adventure course which was so much fun. The free-fall Tarzan swing at the end of it was the highlight for me. Maybe not so much for Chloe!
There are also some incredible cycle tracks here too. I hired a bike from Quench Cycles and took on some very tricky red runs. I wasn't brave enough for the blacks.
The reds were perfect for me though and it was a great way of exploring Bedgebury Pinetum and seeing some more of the forest.
There are also a number of easy blue runs for something a little less challenging.
This really is one of the best places to go cycling in Kent, so make sure you factor that in when you're visiting here.
Vine and Country Tours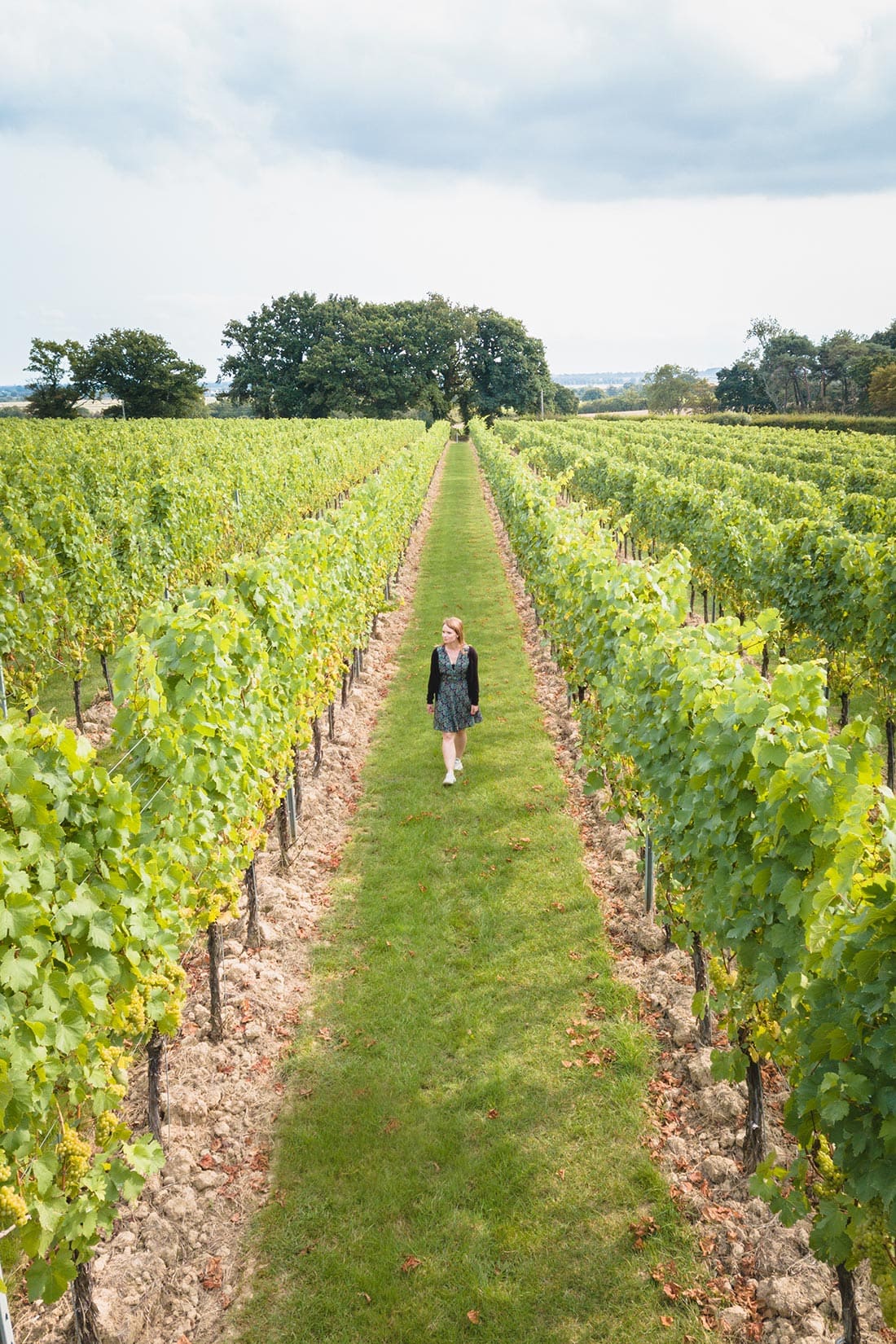 Like your food and wine? Then you will absolutely love the award-winning Vine and Country Tours. For us, this was one of our favourite things to do near Bodiam.
Brainchild of Jamie Thompson and Stephanie Jones, Vine and Country Tours will collect you from your hotel and whisk you off on a tour of several vineyards (or even a craft brewery) for guided tastings and tours, with a lunch among the vines made from local produce.
We headed to Gusbourne vineyard to learn all about English sparkling wine. For everyone who says "I only drink champagne or prosecco", give English sparkling wine a chance. I promise you it will change your opinion on bubbles forever.
We took a tour of Gusbourne learning all about the wines that they produce there. And if bubbles aren't your thing, their pinot noir and chardonnay have picked up a fair few awards too.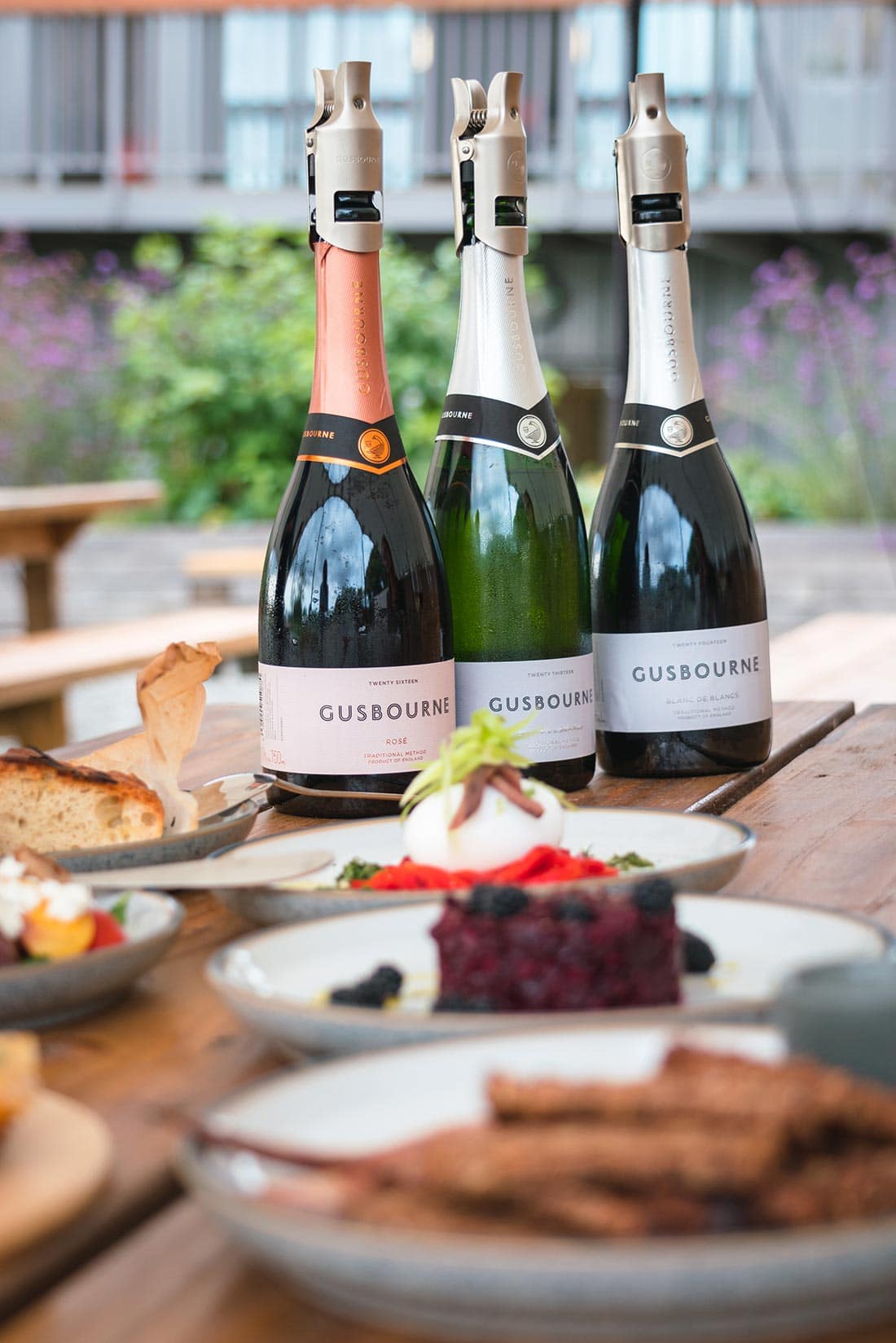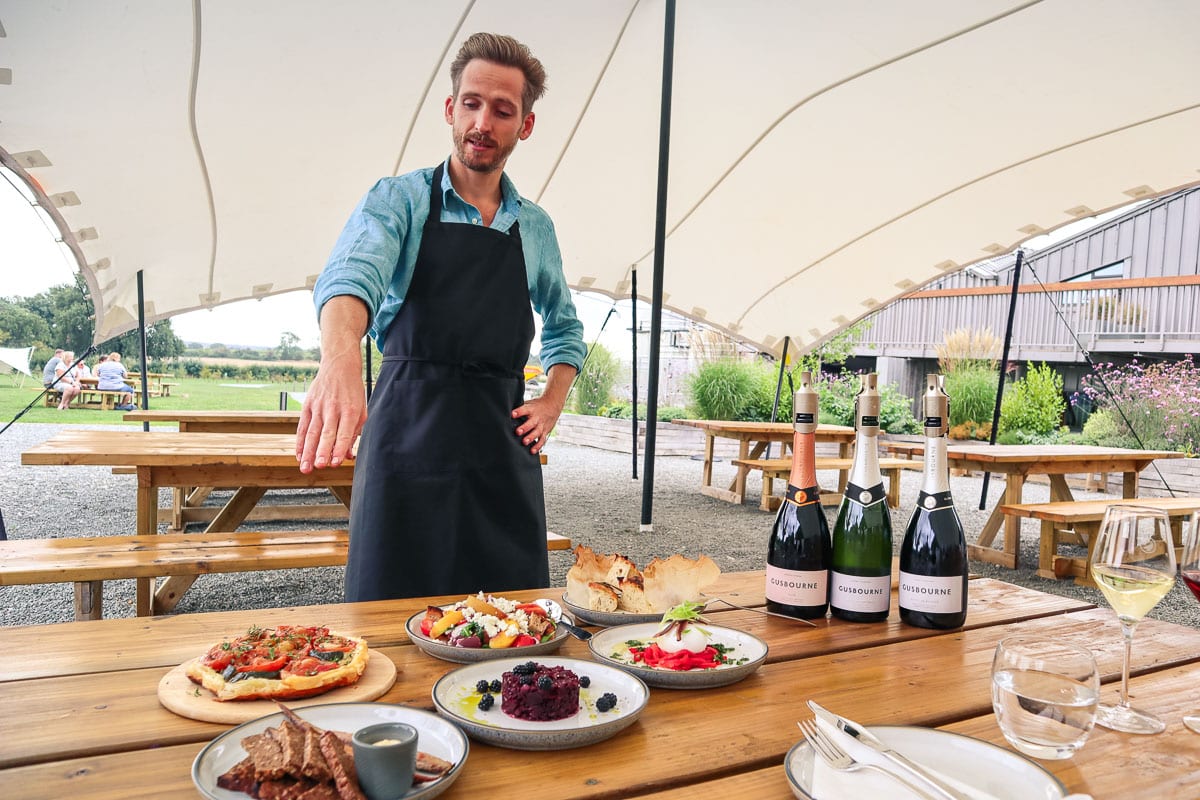 On our day out, Vine and Country Tours catered a spectacular lunch. Their whole ethos is based around local food from local produce. It's all about using the best seasonal ingredients that are fresh and showcase what the area is all about.
I can honestly say that in the setting of a vineyard, with a wine pairing that perfectly matched the food, it was one of the best lunches I've had in a long time.
To cap the day, Vine and Country Tours also visit a couple of other vineyards to highlight the different estates in the area.
As I said, if you like food and wine as much as we do, then this is the tour for you.
The Curlew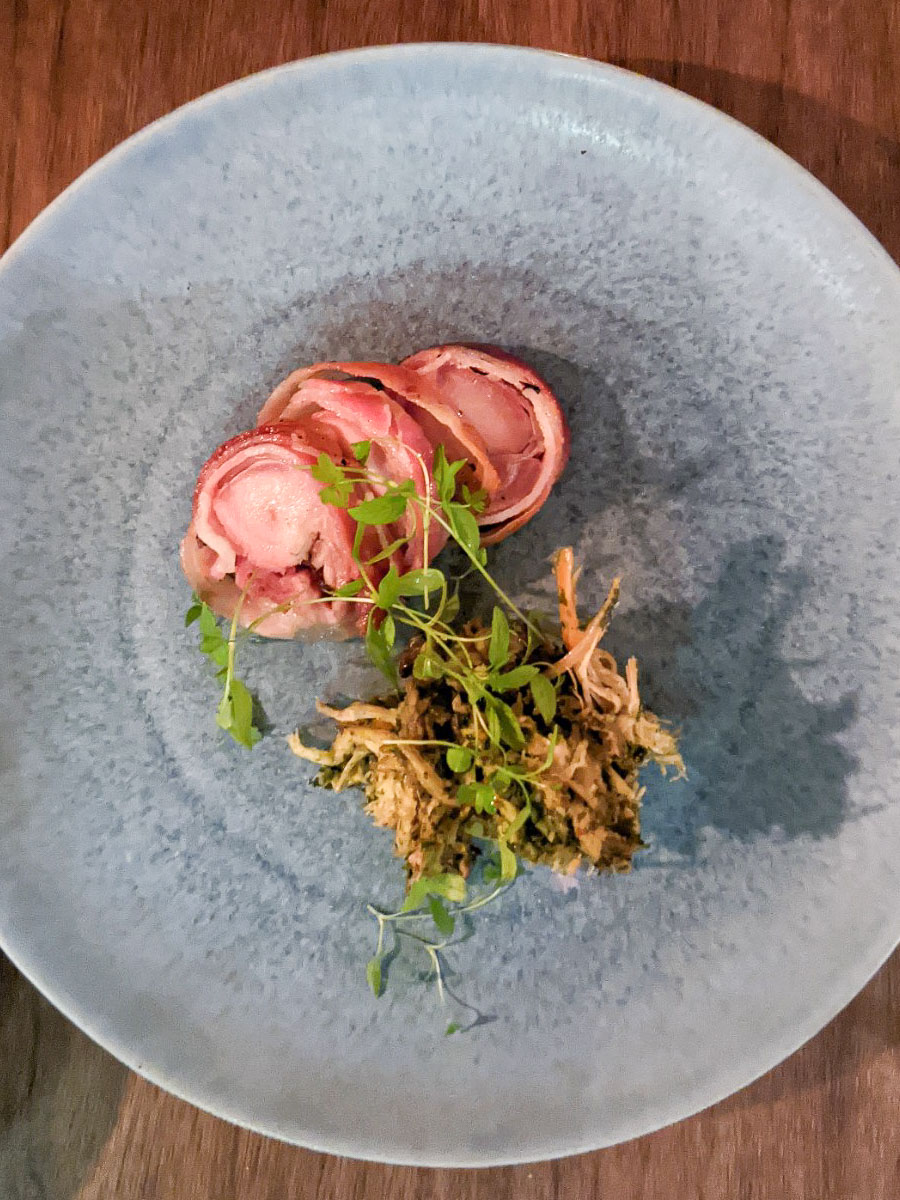 On the subject of food, I'd really recommend dining at The Curlew restaurant. Located on the edge of Bodiam, this is a fantastic place to eat at.
Set in picture-postcard Sussex countryside, The Curlew is a Grade II listed former coaching inn with white clapboard façade and views across the fields.
The concept of The Curlew is basically fine-dining tapas. The dishes vary from £6 to £11, and you're encourage to try a fair few things from the menu.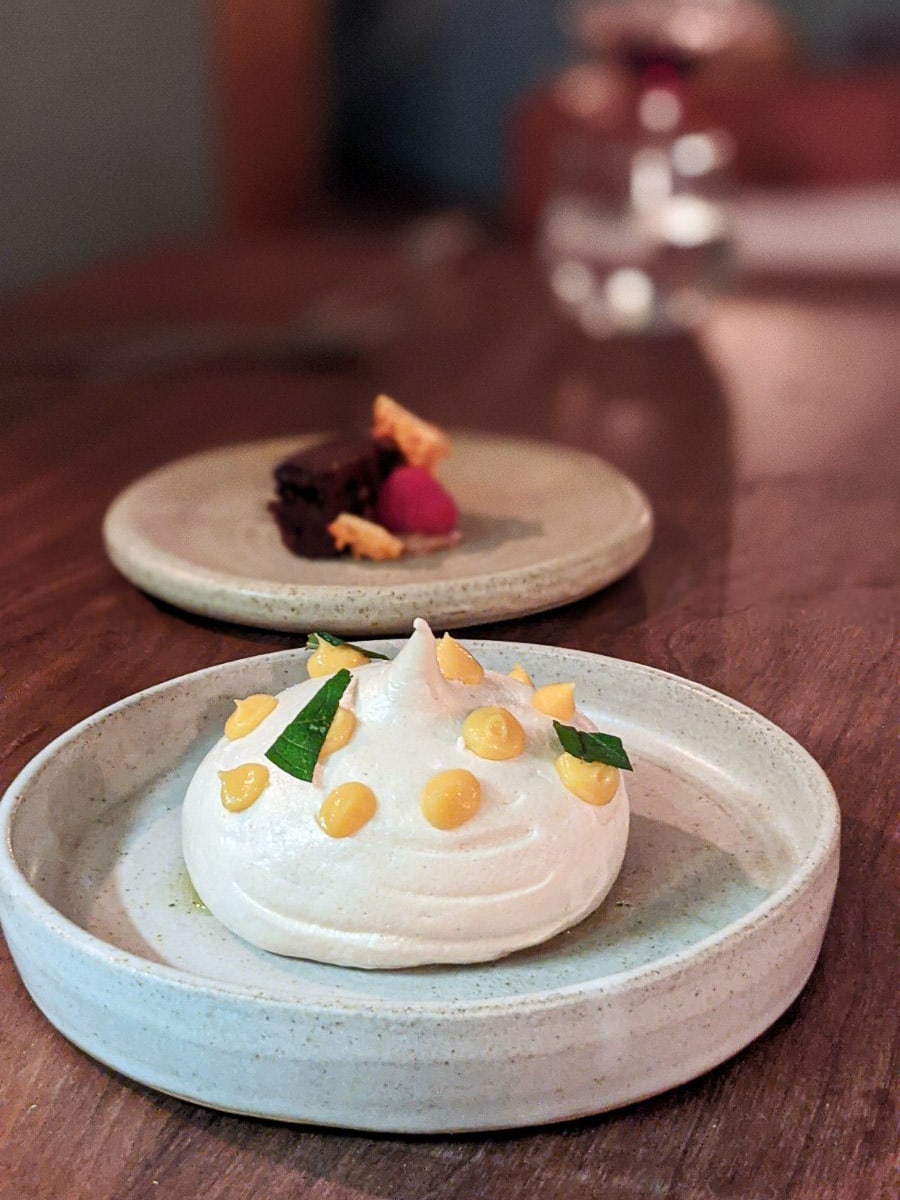 We had about seven dishes between us, and it was a really lovely way of eating our way around the world. A couple of standout dishes were the miso cod with a seaweed sauce and the pork tacos were delicious too.
There's a lot of buzz around this restaurant at the moment. It's definitely one of the best places to eat in East Sussex that's for sure.
Where to stay in Bodiam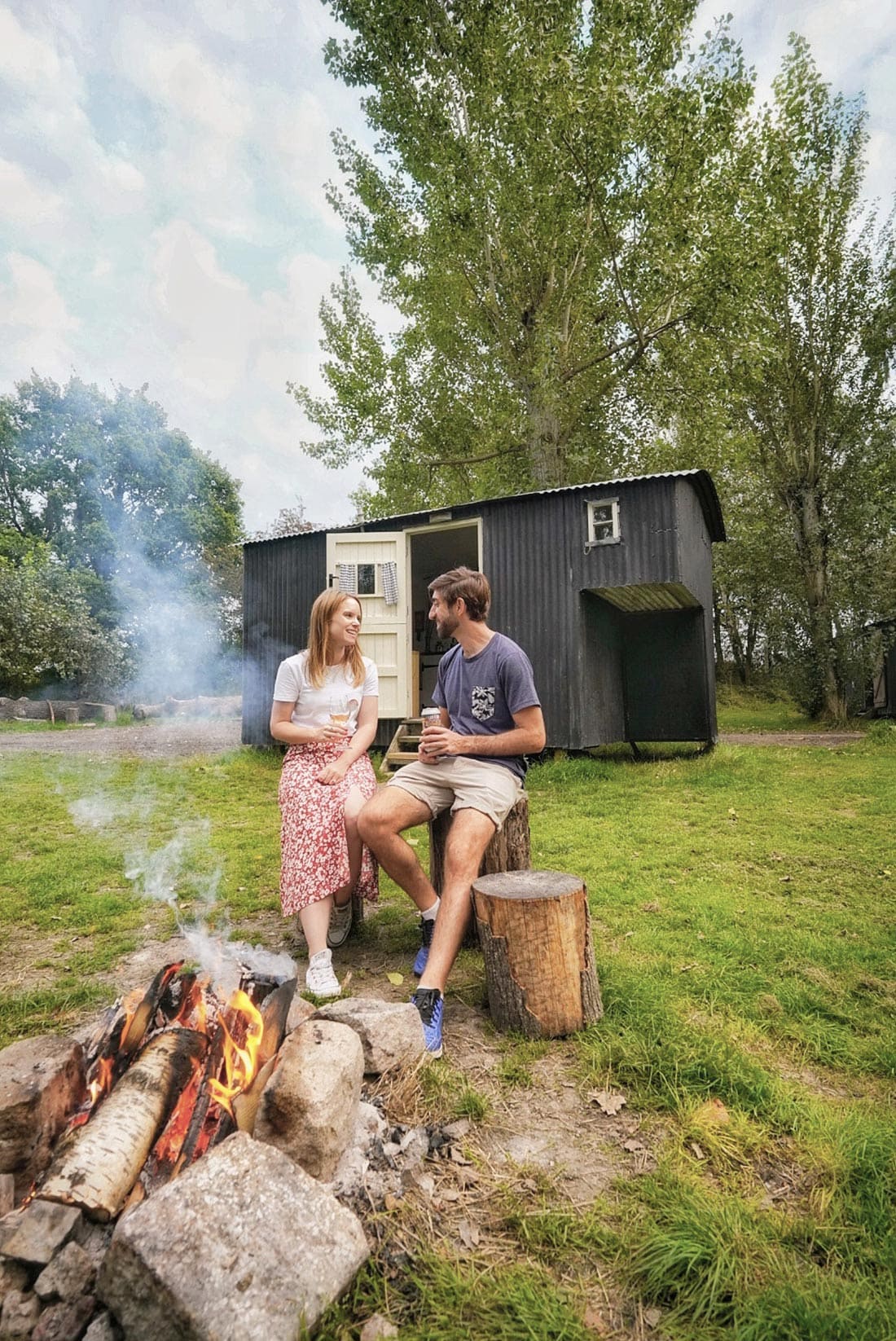 If you're looking for somewhere different to stay near to Bodiam Castle, I can't recommend The Original Hut Company enough.
We stayed in these really cute shepherd's huts, each one being its own little home away from home.
It comes with a large double bed, a gas stove with sink, and a wooden table that you can all sit around. It's the perfect spot for an East Sussex glamping holiday.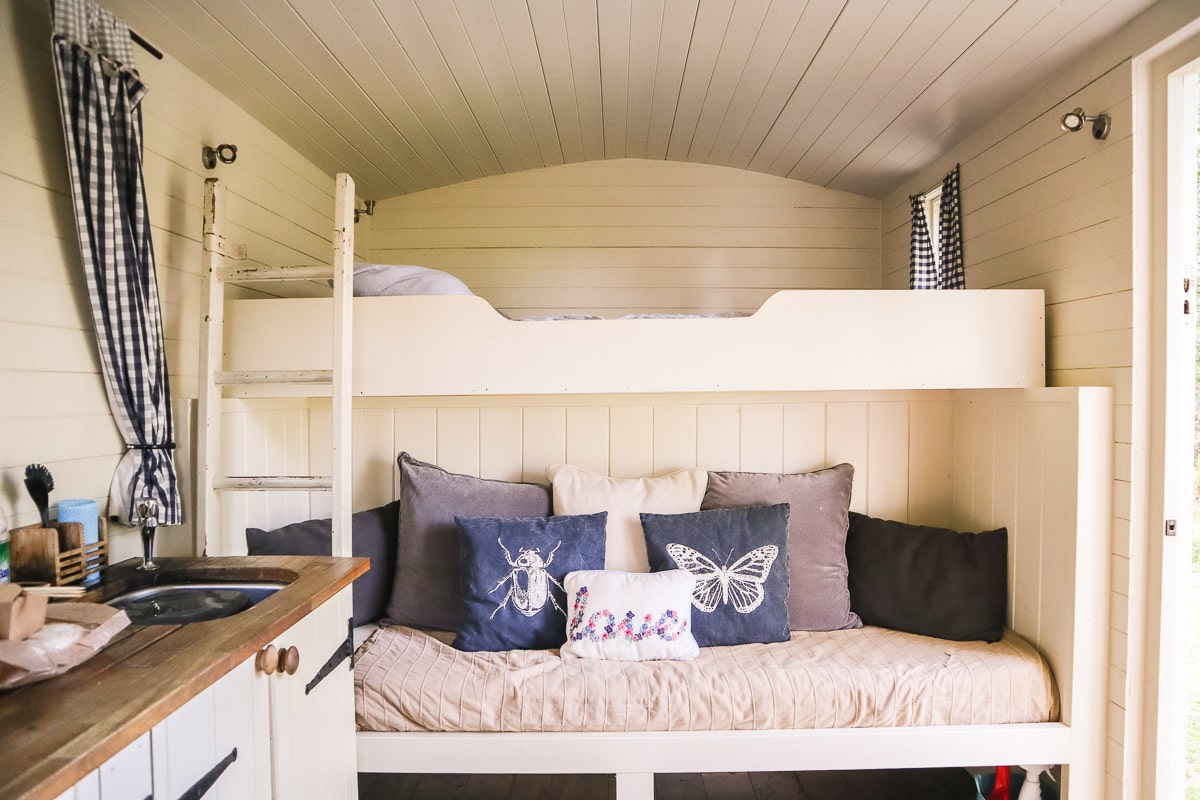 Each hut can sleep up to five people, but that would be a mega squeeze. For the two of us it was perfect though.
Each morning we woke up with a fresh coffee with the beautiful green fields all around us, and each evening we lit a fire outside and talked under the stars. To me, this is what a UK staycation is all about.
It's got it all too – there's a great cafe on site (The Hub) where you can go for breakfast, light snacks, lunch or even pizza in the evenings – perfect for campers who don't fancy cooking! There's also water sports rental company Epic Life based by the river, where you can hire paddle boards or kayaks.
There's a campsite too. Camping so close to Bodiam Castle is brilliant. You can genuinely see the castle from the campsite and walk over to it in about five minutes. All in all, The Original Hut Company have got you covered.
---
This post was in association with 1066 Country promoting some of the best things to do in East Sussex and Kent. As always, views are entirely our own and without bias. Find out more about the other great things to do on a glamping holiday in East Sussex here.
Enjoyed this blog post? Then make sure you Pin it for later!